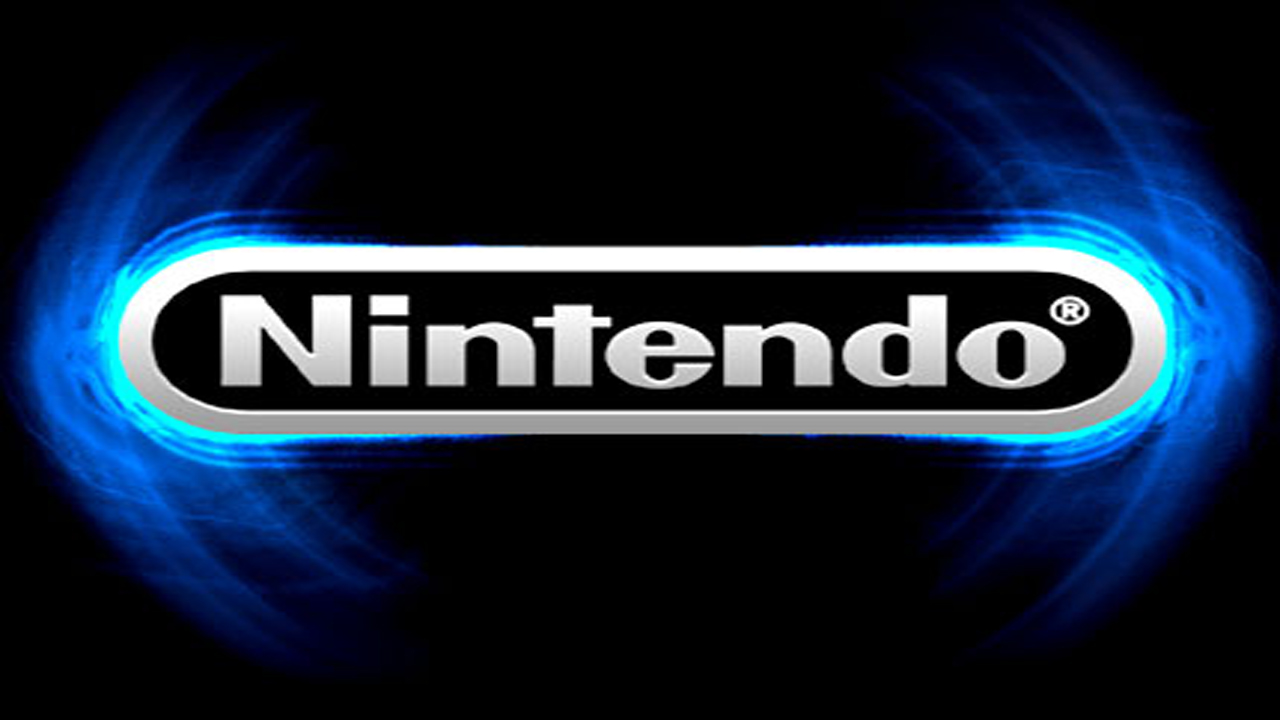 One investor asked Nintendo how it will address the lack of software available for its systems at launch during the company's investor briefing last week. Shigeru Miyamoto addressed the question, suggesting that the situation had been improved with Wii U. New Super Mario Bros. U and Nintendo Land were available at launch, followed by Pikmin 3 "after a long interval", and Supre Mario 3D World at the end of last year. Mario Kart 8 and Super Smash Bros. are also on the way.
"Therefore, I feel that we have managed to overcome the challenge of releasing enough first-party franchises on Wii U," he said.
Miyamoto later addressed what Nintendo believes was Nintendo's biggest issues last year: "we failed to communicate the true value of Wii U, failed to make children persuade their parents to buy our products for them, and failed to offer products that parents could not resist." He stated that, as a result, Nintendo "will need to put more focus on creating experiences that utilize the GamePad that can also be fully enjoyed when playing alone."
Miyamoto's final comments were about developing for Wii U. Due to the huge evolution in technology between Wii and Wii U, just using a technique such as shaders "has significantly changed our development environment as well as our developers themselves and the time to develop games, all of which are areas toward which we have been making significant reinforcements." Miyamoto said Nintendo is now looking to work with "many outside developers" so that "past games" can be reborn on Wii U.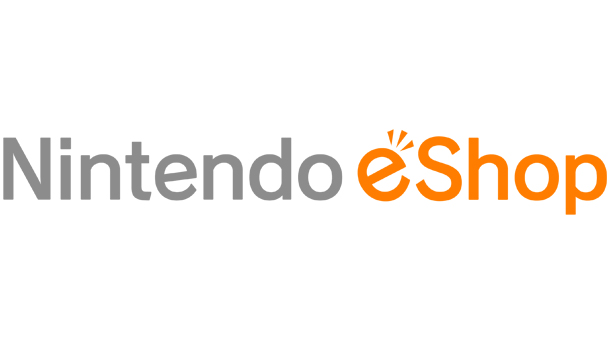 This week's European Nintendo Downloads are as follows:
Wii U
My Farm – €7.99 (£7.19)
Wii U VC
NES Open Tournament Golf – €4.99 (£3.49) – 60Hz Version
3DS
Animal Hospital Demo
DSiWare
Hidden Expedition Titanic – €7.99 (£7.19)
======
Price Reductions
3DS
BIT.TRIP SAGA €9.99 (£8.99) until 06/03/14, 23:59 UTC
Girl's Fashion Shoot €14.99 (£14.99) until 06/03/14, 23:59 UTC
Virtue's Last Reward €12.49 (£9.99) until 06/03/14, 23:59 UTC
Shifting World €9.99 (£8.99) until 06/03/14, 23:59 UTC
Super Black Bass 3D €9.99 (£8.99) until 06/03/14, 23:59 UTC
Hakuoki: Memories of the Shinsengumi €16.99 (£14.99) until 06/03/14, 23:59 UTC
Jewel Master Cradle Of Rome 2 €9.99 (£8.99) until 06/03/14, 23:59 UTC
Jewel Master Cradle Of Egypt 2 €9.99 (£8.99) until 06/03/14, 23:59 UTC
Beyblade Evolution €14.99 (£14.99) until 06/03/14, 23:59 UTC
URBAN TRIAL FREESTYLE €3.49 (£3.15) until 13/02/14, 23:59 local time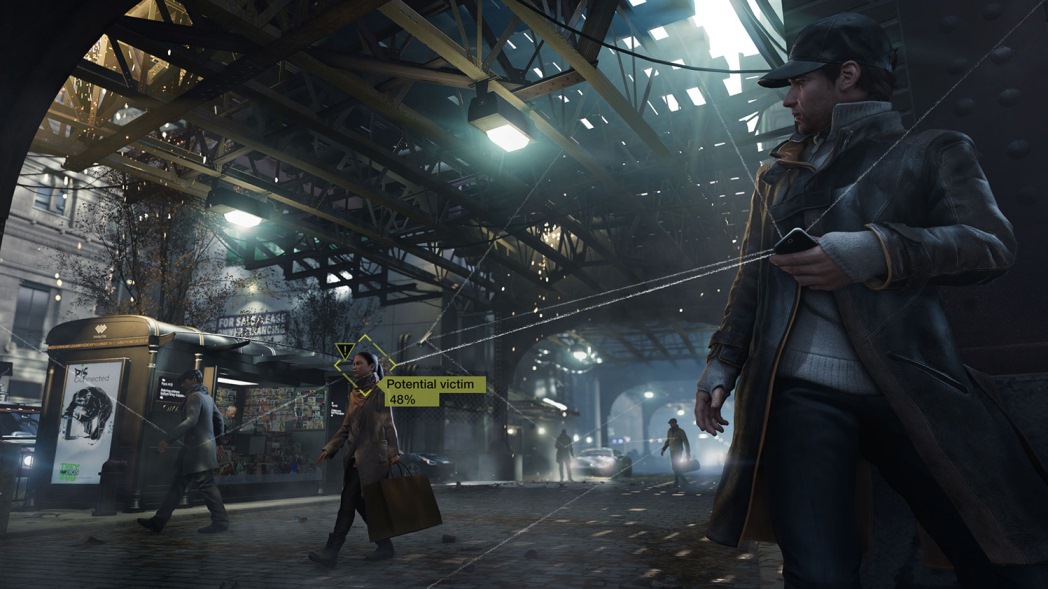 Just when we thought rumors of Watch Dogs' Wii U cancellation were behind us, there's renewed concern that the game won't ultimately end up on Nintendo's console. Emily Rogers got in contact with Ubisoft about the game's release on Wii U yesterday, but the publisher wouldn't make any sort of comment.
If Watch Dogs truly is still making its way to the system, you have to wonder why Ubisoft wouldn't be in a position to reconfirm its development. There's absolutely no reason to keep it secret at this point.
I'm hoping this won't turn into another Pac-Man Museum situation. I contacted Namco Bandai earlier this month to find out about the status of the Wii U/3DS versions, but the company essentially wouldn't comment. We then found out this week that both versions had been canned.
In any case, don't fret too much about Watch Dogs' Wii U situation just yet. There's a reason to be concerned, but Ubisoft hasn't said that the title has been cancelled. And as Emily Rogers points out, it was scheduled to hit the console last year.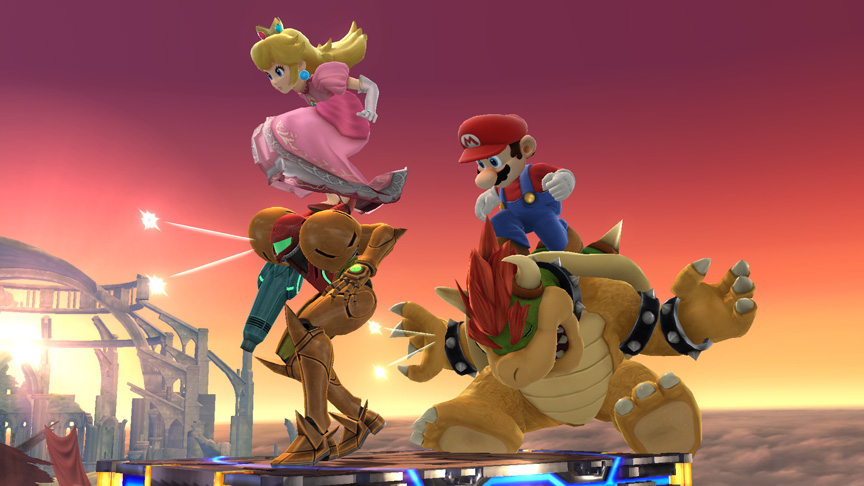 During the Q&A portion of Nintendo's investor briefing held earlier in the week, Shigeru Miyamoto reconfirmed that Super Smash Bros. for Wii U will launch this year. Miyamoto didn't mention the 3DS version in his response, in case you're wondering. I don't think it's worth making much of yet, but it'd be interesting if the two versions had separate launches.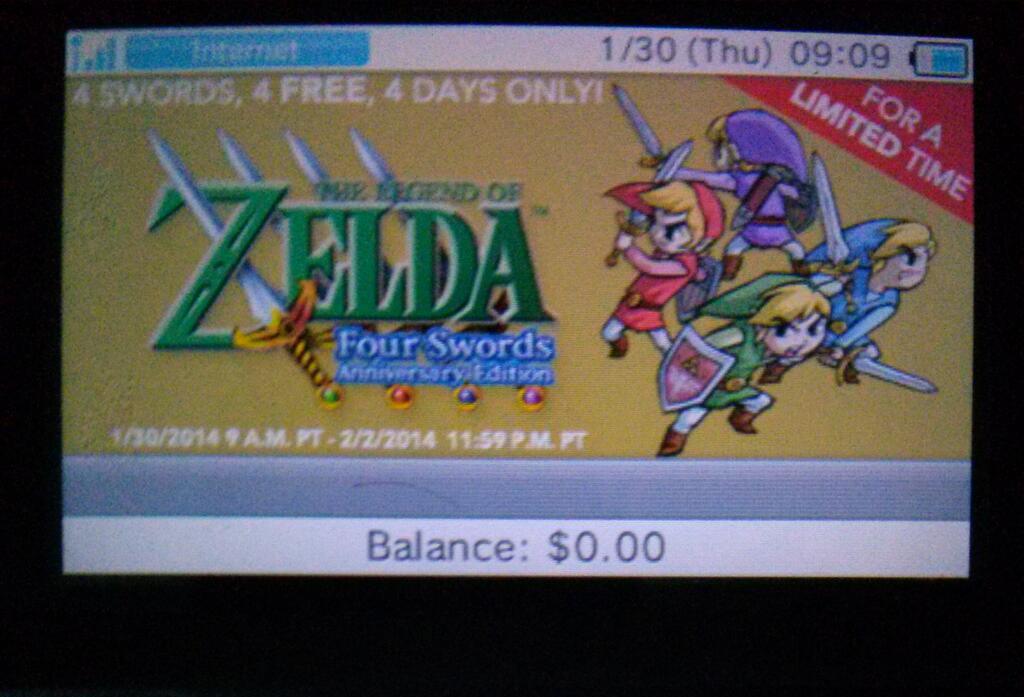 The Legend of Zelda: Four Swords Anniversary Edition has returned to the eShop, but only for a few days. 3DS owners can download the title through February 2 at 11:59 PM ET. It's free, so grab it while it's available!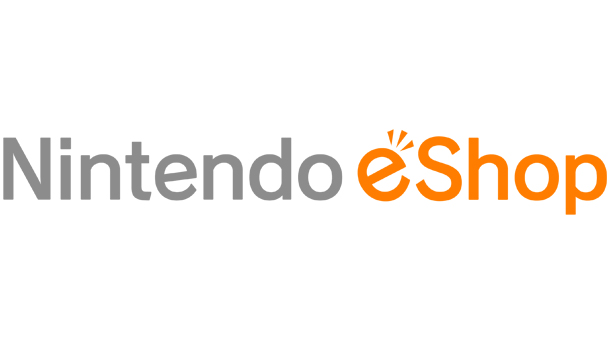 This week's North American Nintendo Downloads are as follows:
Wii U Retail
Wii Fit U – With Wii Fit U, you can create fitness routines, review progress and compare with friends in online Gym Communities and Miiverse. Get active with more than 70 fun activities, from new ones using the Wii U GamePad controller to Wii Fit favorites. Jan. 31 is the last day for Wii U owners who also have a Wii Balance Board to take advantage of Nintendo's free trial offer of Wii Fit U. After that the download costs $29.99. You can also purchase the game with an included Fit Meter in stores at a suggested retail price of $49.99.
Wii U Virtual Console
The Legend of Zelda: A Link to the Past – $7.99
3DS Virtual Console
3DS Download
Castle Clout 3D – $4.99
ARC STYLE: Solitaire – $2.99
Touch Battle Tank 3D 2 – $4.99
eShop sales
Super Indie Sale – Own or purchase one of five participating games at regular price to get 60 percent off all other participating games! Participating games include: Spin the Bottle: Bumpie's Party, Giana Sisters: Twisted Dreams, Mighty Switch Force! Hyper Drive Edition, Toki Tori 2+ or BIT.TRIP Presents…Runner2: Future Legend of Rhythm Alien. This offer is valid from 9 a.m. PT on Jan. 30 until 9 a.m. PT on Feb. 13.
Ohno Odyssey – Ohno Odyssey is a physics-based, action-puzzle game that challenges players to guide stranded aliens through gravity-defying stages as they roll on rails, and jump over and smash through obstacles. Starting today, download Ohno Odyssey from the Nintendo eShop on Nintendo 3DS for $3.99 until 9 a.m. PT on Feb. 20.
Sourve: Nintendo PR
Nintendo closed out its investor briefing today by teasing its quality of life (QOL) plans for the future. The company's first big step, president Satoru Iwata revealed, is a focus on health.
Head past the break for Iwata's lengthy excerpts concerning QOL.
Nintendo typically maintained a tough stance on licencing its characters. Going forward, however, "we will actively expand our character licensing business, including proactively finding appropriate partners," president Satoru Iwata said during the company's investor briefing today.
Head past the break to read up on Iwata's comments in full about this topic.
Head past the break for a ton of comments from Satoru Iwata regarding connectivity between Nintendo's consoles and handhelds, Nintendo Network IDs, and the inclusion of smart devices into Nintendo platforms.
Nintendo president Satoru Iwata shared a few words about sales of the 3DS at the company's investor briefing a short while ago. Continue on below for his remarks in full.