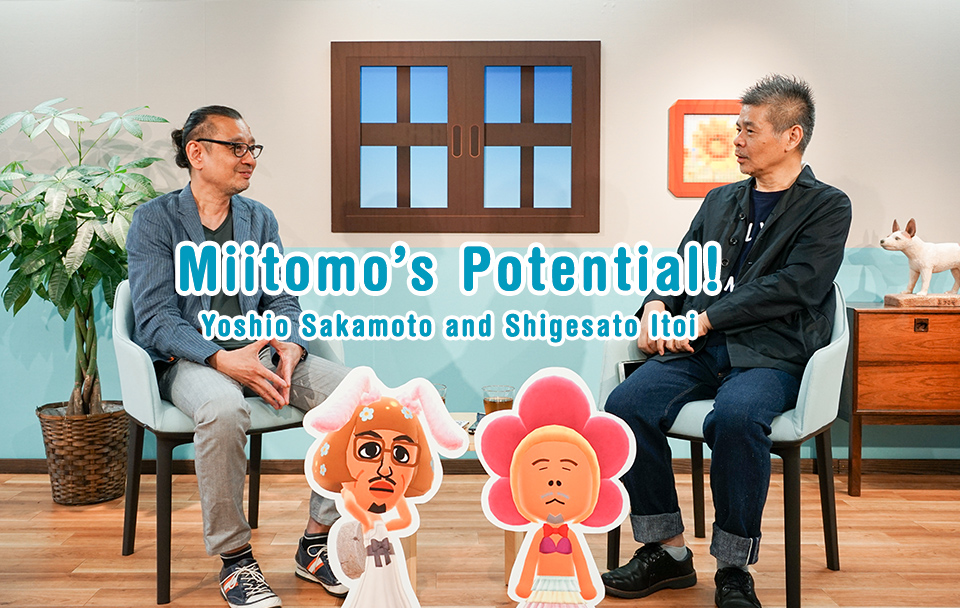 Update 2 (7/1): The second part is now live here. Looks like these are going up quicker than expected!
---
Original (6/30): Nintendo UK has put up a new transcript of a conversation held between Miitomo producer Yoshio Sakamoto and EarthBound creator Shigesato Itoi. The two go over the origins of the app that debuted a few months ago.
You can read the full discussion here. Five more parts will be added to the page over the next few weeks.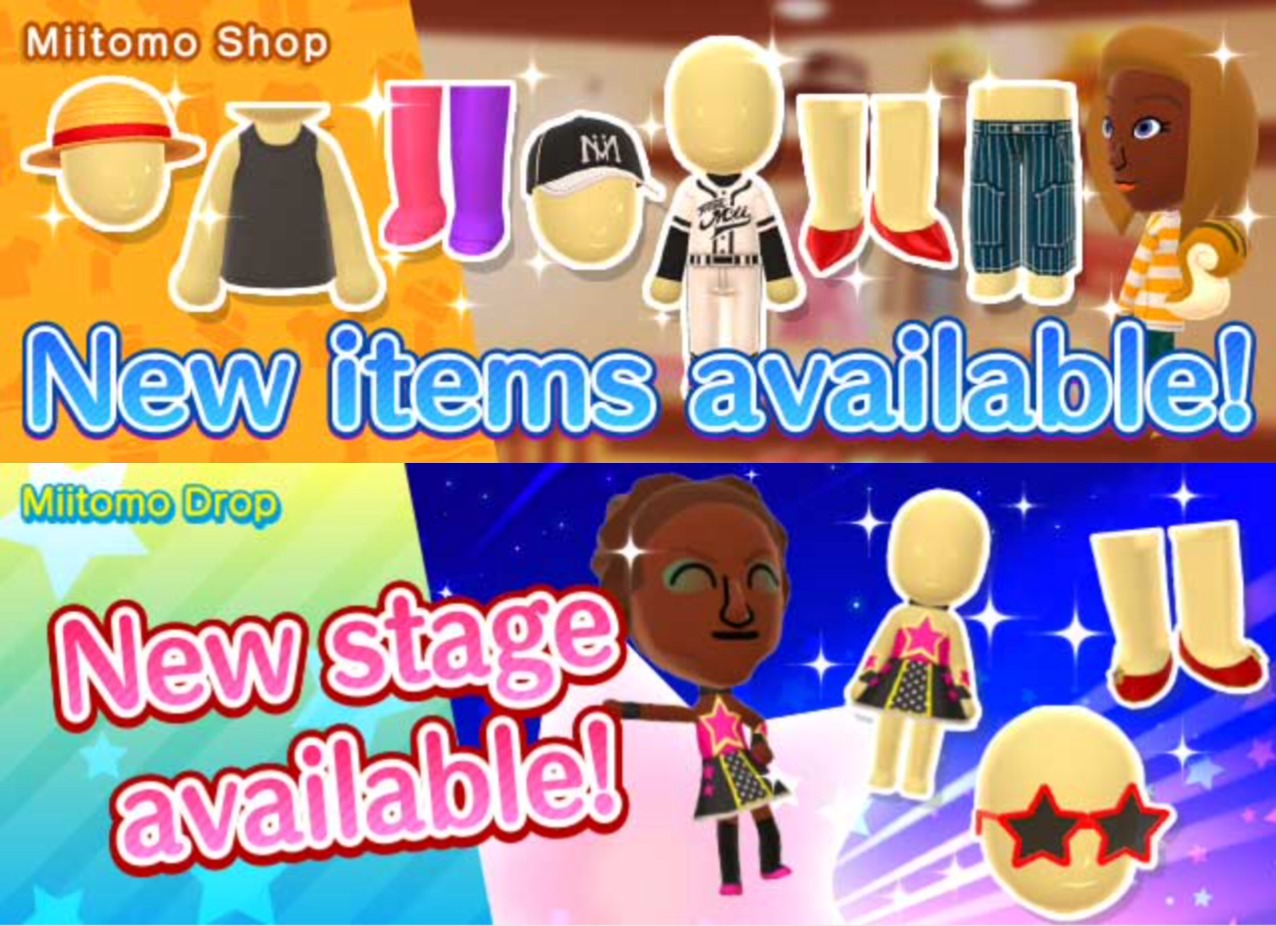 Miitomo has been updated with new content once again. Players can nab some new items, including a baseball uniform, straw hat, and more.
Here's the full lineup:
– Chipmunk tail
– Baseball cap (set)
– Baseball uniform (set)
– Straw hat
– Basic tank top
– Striped painter's pants
– Vivid asymmetrical tights
– Pointed-toe pumps
Along with the items, a "Made of star stuff… Starlight Style #1" stage has been added to Miitomo. They provide the following items:
– Star sunglasses
– Stardust one piece
– Stardust pumps
– Stars pendent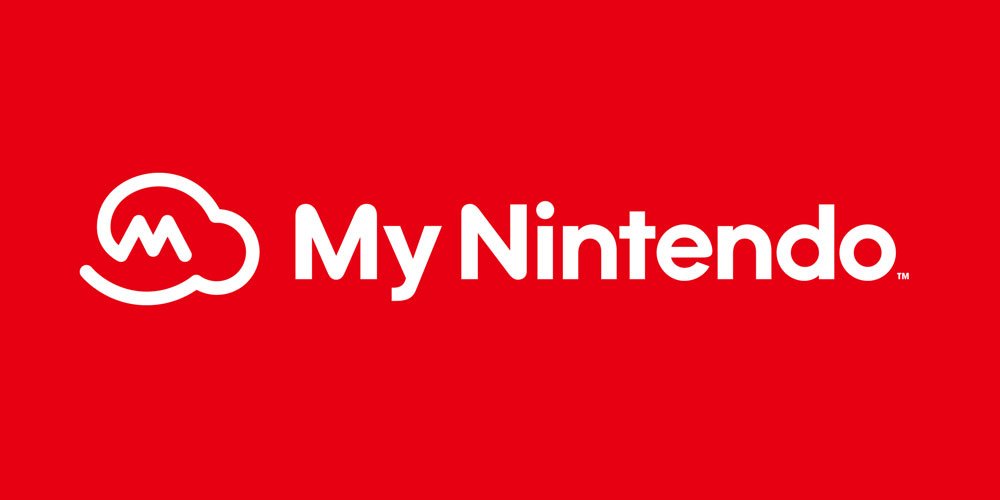 A whole bunch of rewards are expiring during the early morning hours tomorrow on My Nintendo.
These rewards will be disappearing at 3 AM ET:
15 percent off Mario and Donkey Kong: Minis on the Move (3DS) – 150 Platinum/Miitomo Points
15 percent off Dr. Luigi (Wii U) – 230 Platinum/Miitomo Points
15 percent off Pikmin 3 (Wii U) – 300 Platinum/Miitomo Points
15 percent off Super Mario Galaxy 2 (Wii U) – 300 Platinum/Miitomo Points
15 percent off Luigi's Mansion: Dark Moon (3DS) – 600 Platinum/Miitomo Points
30 percent off Metroid Prime: Trilogy (Wii U) – 50 Gold Points
30 percent off Donkey Kong Country: Tropical Freeze (Wii U) – 50 Gold Points
30 percent off The Wonderful 101 (Wii U) – 70 Gold Points
30 percent off Tomodachi Life (3DS) – 80 Gold Points
30 percent off The Legend of Zelda: Tri Force Heroes (3DS) – 100 Gold Points
And these will be gone at 4 AM ET:
1 Miitomo Game Ticket (Android, iOS) – 85 Platinum/Miitomo Points
Miitomo Mario Suit (Android, iOS) – 250 Platinum/Miitomo Points
5 Miitomo Game Tickets (Android, iOS) – 420 Platinum/Miitomo Points
My Nintendo Theme 1: Mario (3DS) – 200 Platinum/Miitomo Points
My Nintendo Theme 2: Donkey Kong (3DS) – 200 Platinum/Miitomo Points
WarioWare: Touched! (3DS) – 1000 Platinum/Miitomo Points
Super Mario Land 2: 6 Golden Coins (3DS) – 35 Gold Points
Donkey Kong Country Returns (Wii U) – 230 Gold Points
Hopefully we'll get a new set of rewards as these expire at some point tomorrow.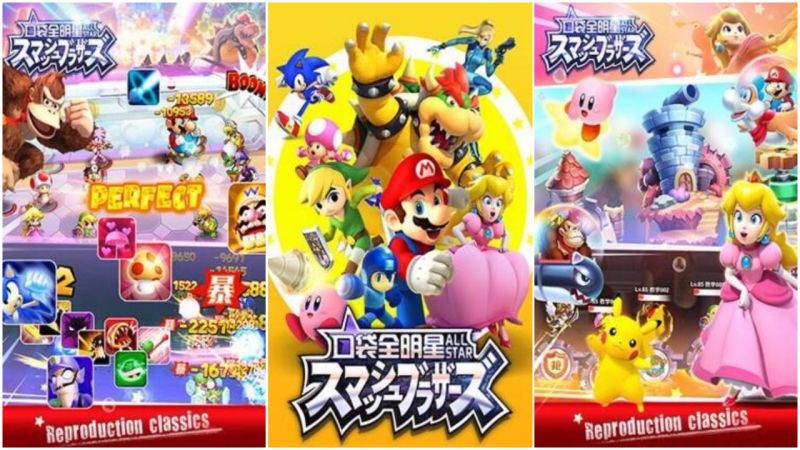 Yesterday we heard about a Splatoon clone from China that recently hit mobile devices. Today, a second Nintendo knock-off was released: "Pocket All-Stars Smash Bros."
Unlike the Splatoon ripoff, the Smash Bros. game isn't a complete copy at least. Nintendo characters are used, but it's card-based and turn-based. Players can level up characters, and buying things is a part of the gameplay as well.
If you're interested in seeing what Pocket All-Stars Smash Bros. is all about, view the video below for gameplay.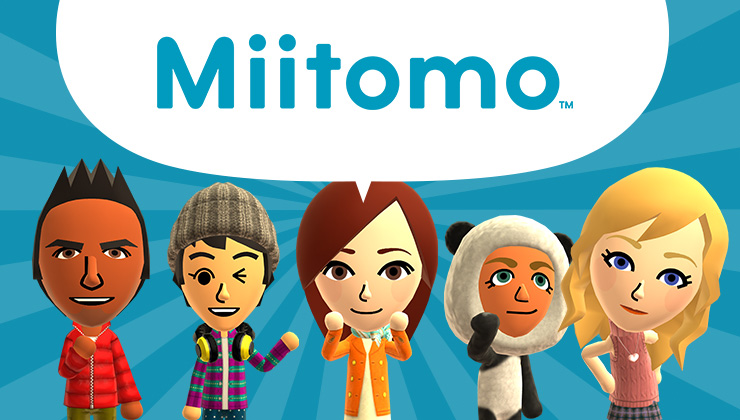 Update: Now live on Android.
---
The latest version of Miitomo is starting to go live. Version 1.3.0 is out now on iOS, and should be available on Android shortly.
Today's update brings along a number of features. Here's what's included:
– Added options to share images and answers (via WhatsApp and Facebook Messenger)
– A conversation menu will now be displayed when talking to a Mii
– A question of the day will now be displayed in the recent activity tab
– Daily bonus progress can now be checked at any time
– Implemented bug fixes and speed optimizations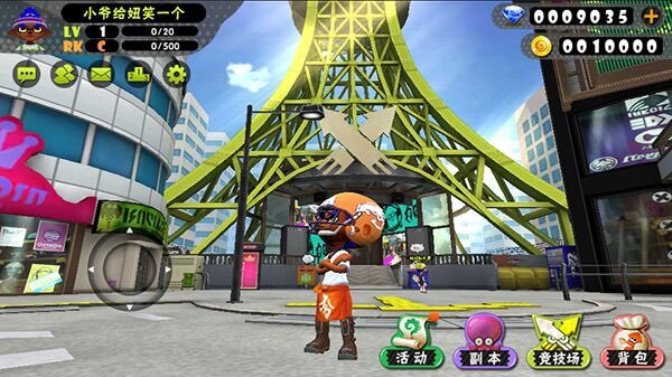 Update: Here's some footage:
---
As unfortunate as it is, Chinese companies creating blatant ripoffs of Nintendo products is nothing out of the ordinary. But the newest mobile game may take the cake as the worst offender yet.
In the attached gallery, we have a look at Sepia Go!, one of the newest titles from China. It should only take a second to realize that what we have here is something that is attempting to mimic Splatoon in every way – from the art to the characters to the gameplay. Nintendo should be none to happy with these sorts of things floating around out there.
Thanks to Stephen Lv for originally pointing this out to us.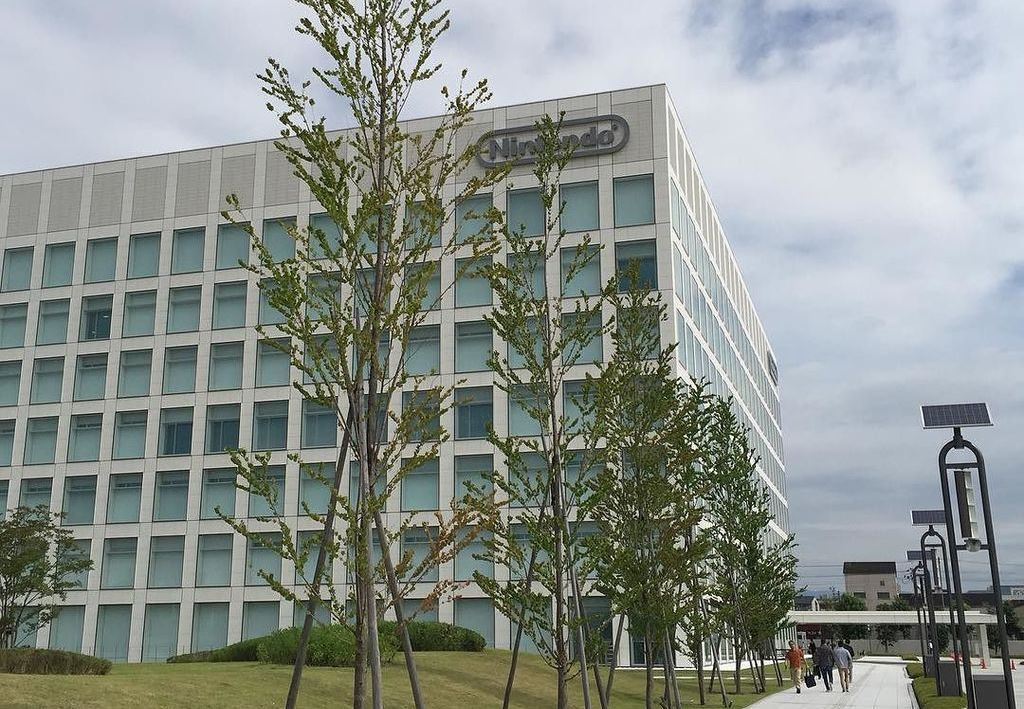 Update: All finished! You can get caught up on the full recap below.
---
Nintendo's 76th Annual General Meeting of Shareholders is about to begin. NStyles appears to be in attendance and Cheesemeister will be translating, so we should be getting information from the event as it happens.
The meeting will kick off at 9 PM ET / 6 PM PT. We'll start posting tidbits around then.
– A Mario towel, Pikachu cookies, and room-temperature green tea given to attendees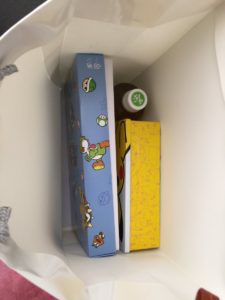 – From left: Umeyama, Mitamura, Ueda, Mizutani, Shigeyuki Takahashi, Kimishima, Takeda, Miyamoto, Shinya Takahashi, Yamato, Tanaka
– 20 minutes before it began, the seats were about 30% filled (can hold 1,000); up to 60% around 10 minutes before start time
– About to start; all of the directors have entered
– Nintendo president Tatsumi Kimishima greets the audience
– Auditor Minoru Ueda makes a report
Report
– The 76th annual report is not being read by president Kimishima, but rather a recorded narration is being played with slides
– There were no big 3DS hit titles, so sales were low
– Splatoon, Mario Maker, Twilight Princess HD did well
– amiibo hit 24.7 million units
– Download sales totaled 43.9 billion yen
– Miitomo got off to a good start
– Operating income recovered, but losses due to the strong yen reduced ordinary and net income
– Assets: 1 trillion, 296.9 billion yen; net assets minus liabilities equal 1 trillion, 160.9 billion yen, down 6.6b yen from last
– Issues to address. Up to now, the goal has been to expand the gaming population irregardless of age, gender, or experience. Now, the focus is to increase the population exposed to Nintendo IPs.
– Pokemon Sun/Moon 3DS due out worldwide in November, with many other Nintendo, strong 3rd-party titles to be released
– The aim with 3DS is to make the platform active again
– NX reconfirmed for worldwide launch in March 2017; the dedicated game machine business will continue to be core
– amiibo and download businesses will continue to receive focus
– Fire Emblem and Animal Crossing come to smart devices this fall
– Focusing on My Nintendo, we want to create synergy between the dedicated game machine and smart device businesses
– Nintendo IP will be used in theme parks, character goods, and film contents
– Nintendo said the Wii U would continue to fight on, but only Zelda is coming next year
– The resolutions that were voted upon are explained (these can be found online already)
– There are 6 resolutions this year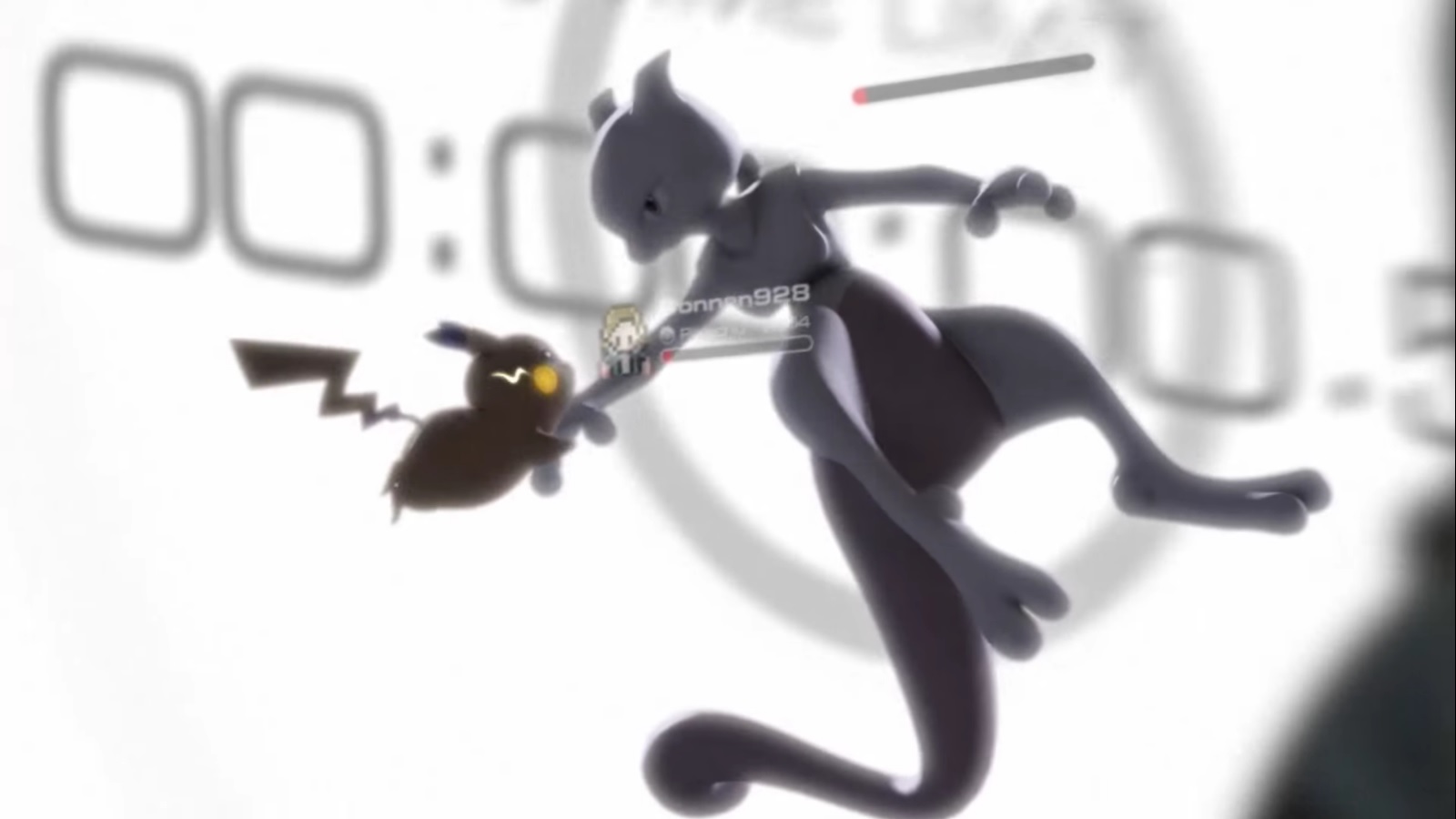 J.C. Smith, The Pokemon Company's senior director of consumer marketing, says that the aim of Pokemon GO isn't to recreate the experience that we're used to seeing with the main games.
Speaking with Polygon, Smith said:
"We're not trying to recreate the video game experience. What we wanted to do with the mobile game from both sides — from Niantic as well as Pokémon — was, we wanted to make a new experience that was native to mobile."
Niantic CEO John Hanke also spoke about what the team is setting out to achieve with Pokemon GO. Hanke highlighted the importance of accessibility for both newcomers and Pokemon fans.
He said:
"We're trying to make the game accessible to a person who doesn't yet know how much they want to commit to the game, who just wants to explore. That includes not just the Pokémon newbie, but those on the opposite side — a diehard who's played all of the RPGs but isn't sure if an augmented reality game that requires them to get up off the couch is really their speed. At the same time, we think that there's an opportunity to build depth. There's an emergent complexity that doesn't hit you over the head at first blush, [from] trying to power up your Pokémon and evolve and ultimately start competing for gyms."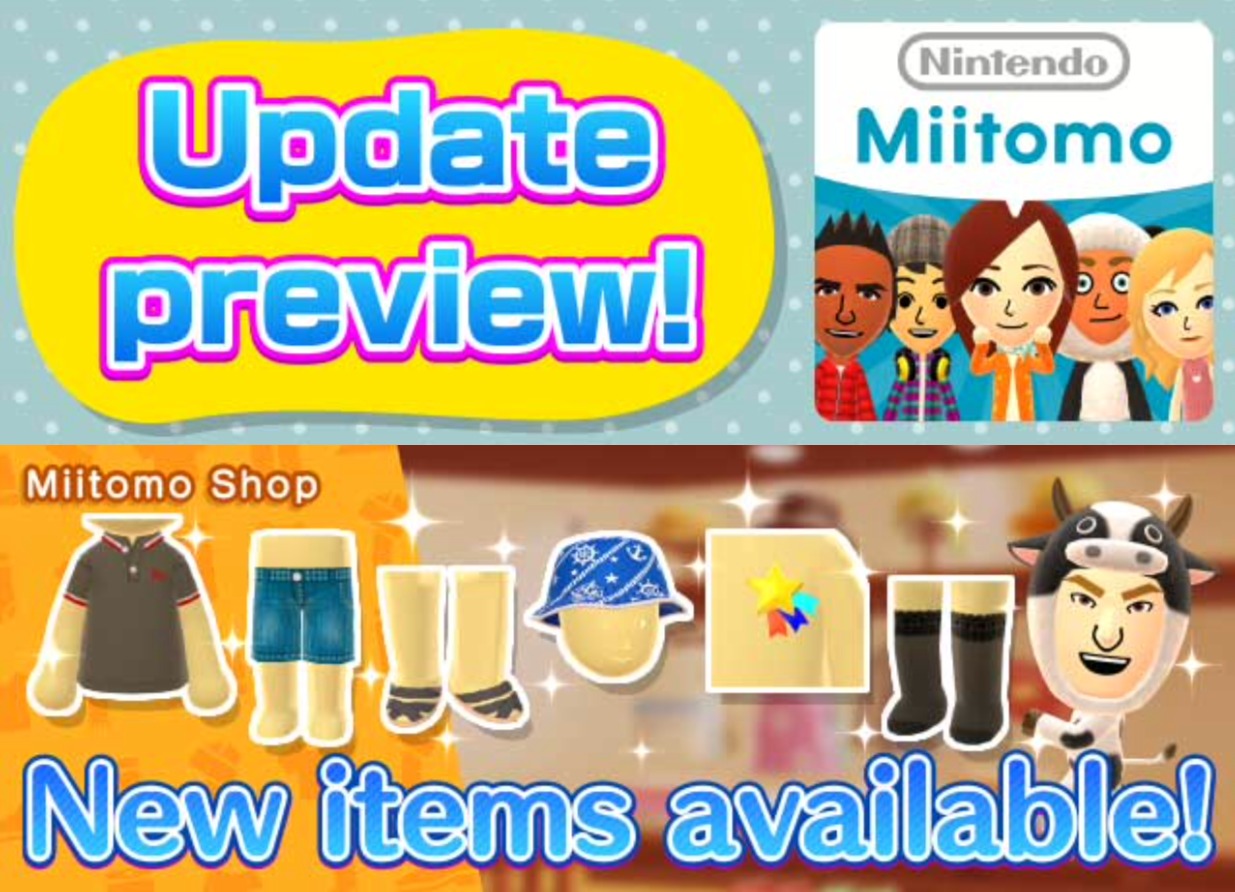 Update: Another new feature will be Star Accounts – these are "notable" Miis that will visit you and allow you to hear (and star) their answers. These will presumably be Nintendo developers, celebrities and the like. However, this feature will only be available if your phone's location is set to Japan. It is not known at the moment if this feature will be added to other regions as well at a later point.
This coming week, Miitomo should have a new update. Nintendo provided a preview about what it has in store today.
Users can look forward to the following:
– Share recent news at any time when you talk with your own Mii character
– Tap links in answers and comments to open them in a browser
– The cap on popularity level and style level will be raised to 30
– More options for sharing or sending invitations
– Mexico, Switzerland, and South Africa will be available as country setting options
– Additional optimizations and bug fixes are also planned
Miitomo will be distributed in Mexico, Switzerland, and South Africa starting on June 30. Expect the update to drop around then.
Aside from the update news, new items are out now in Miitomo. Here's the full lineup:
– Nautical bucket hat
– Polo shirt w/ emblem
– Denim shorts
– Ribbed lace knee-highs
– Leather crisscross sandals
– Shooting star pin
– Cow hood
– Cow suit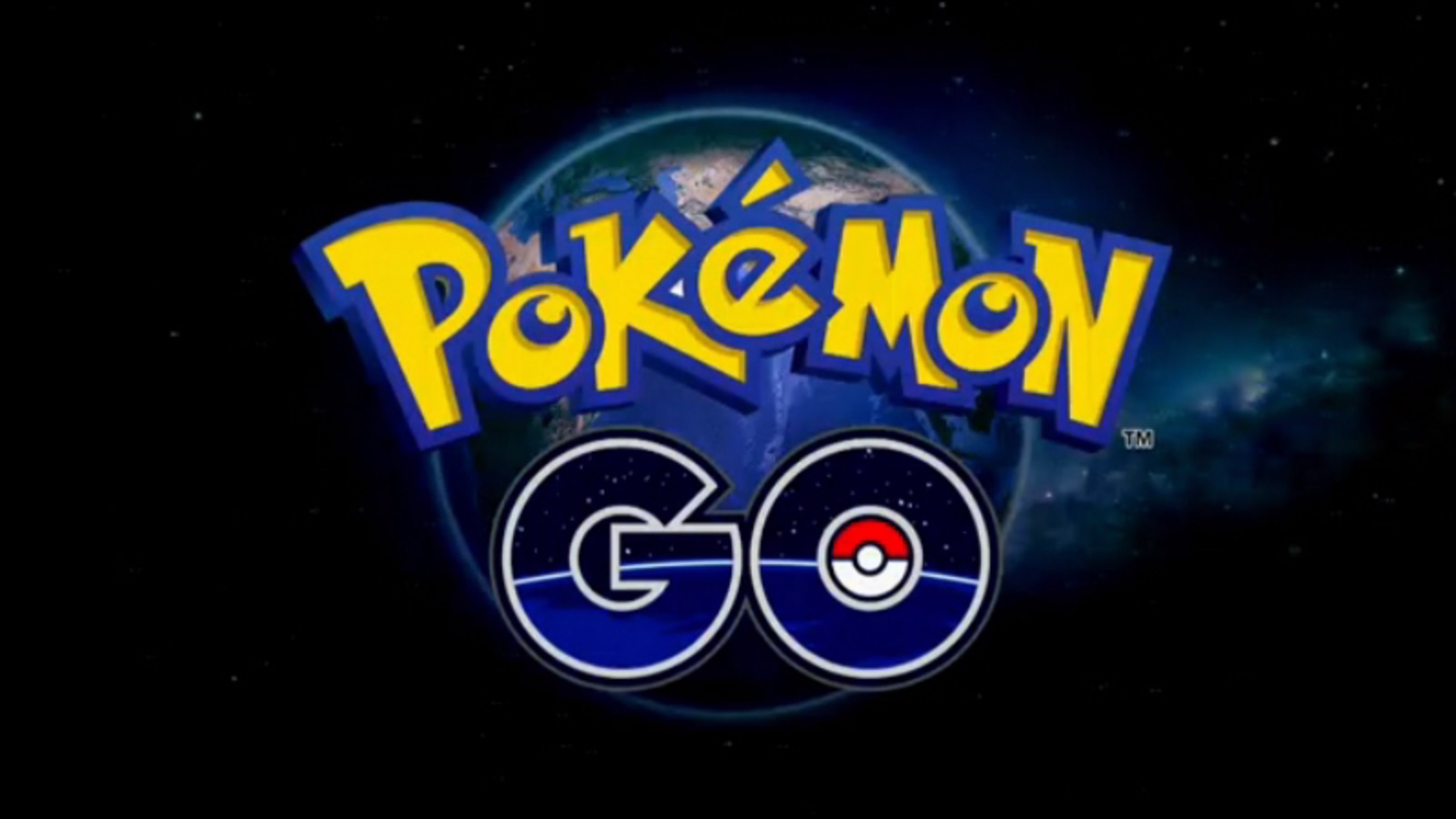 As more and more people get their hands on the Pokemon GO beta, new footage continues to surface. Get a look at another 16 minutes of footage below.
Thanks to Jake for the tip.