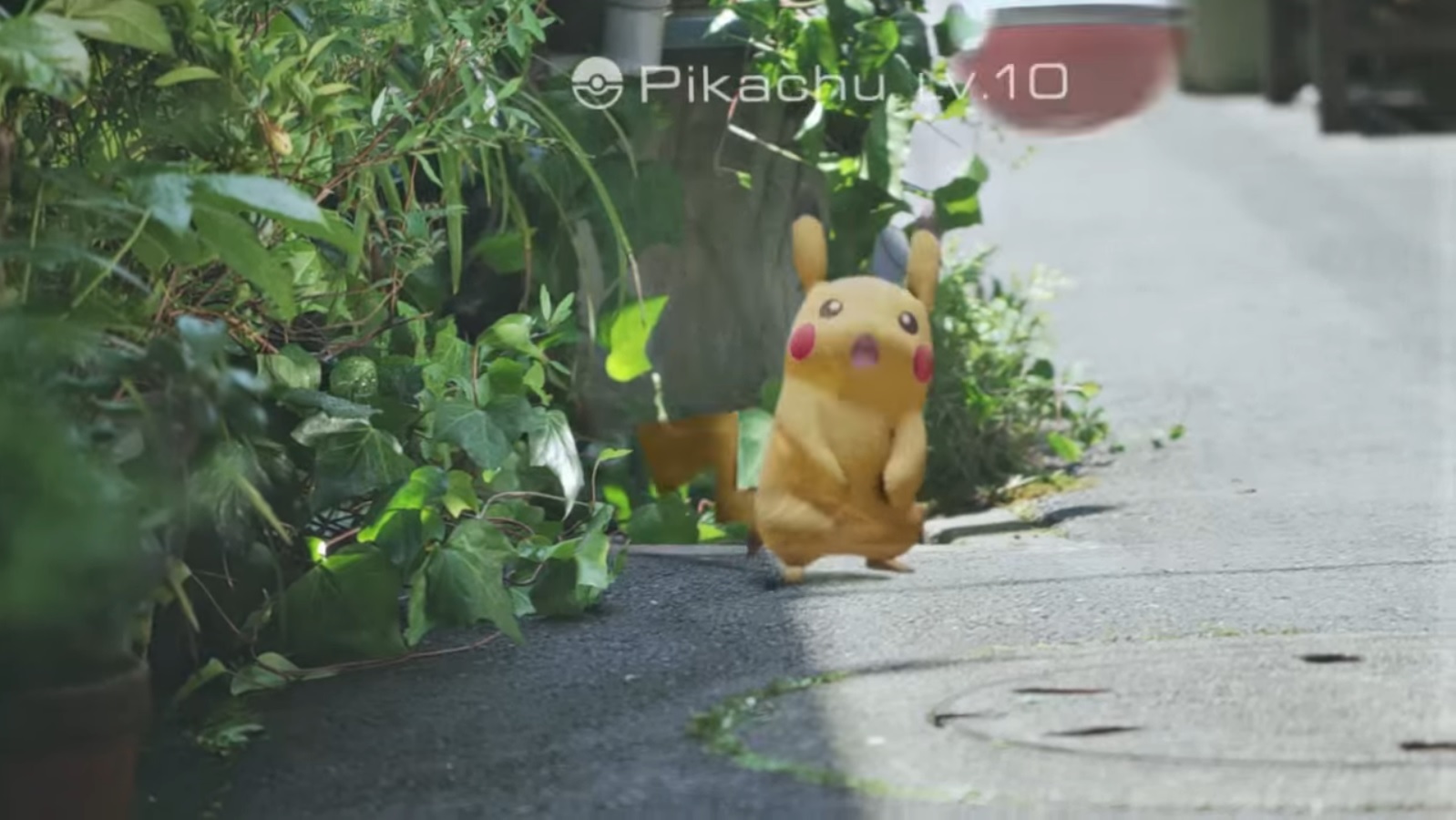 Pokemon GO arrived in 26 new countries earlier today… and then the servers proceeded to go down. Users have been experiencing issues for the past few hours.
On the bright side, Niantic is aware of issues surrounding Pokemon GO, and is working to restore service. That was passed along through the game's official Twitter account just a few moments ago. Niantic also said that another update will be shared "soon."
Here's the official message:
Trainers! We have been working to fix the #PokemonGO server issues. Thank you for your patience. We'll post an update soon.

— Pokémon GO (@PokemonGoApp) July 16, 2016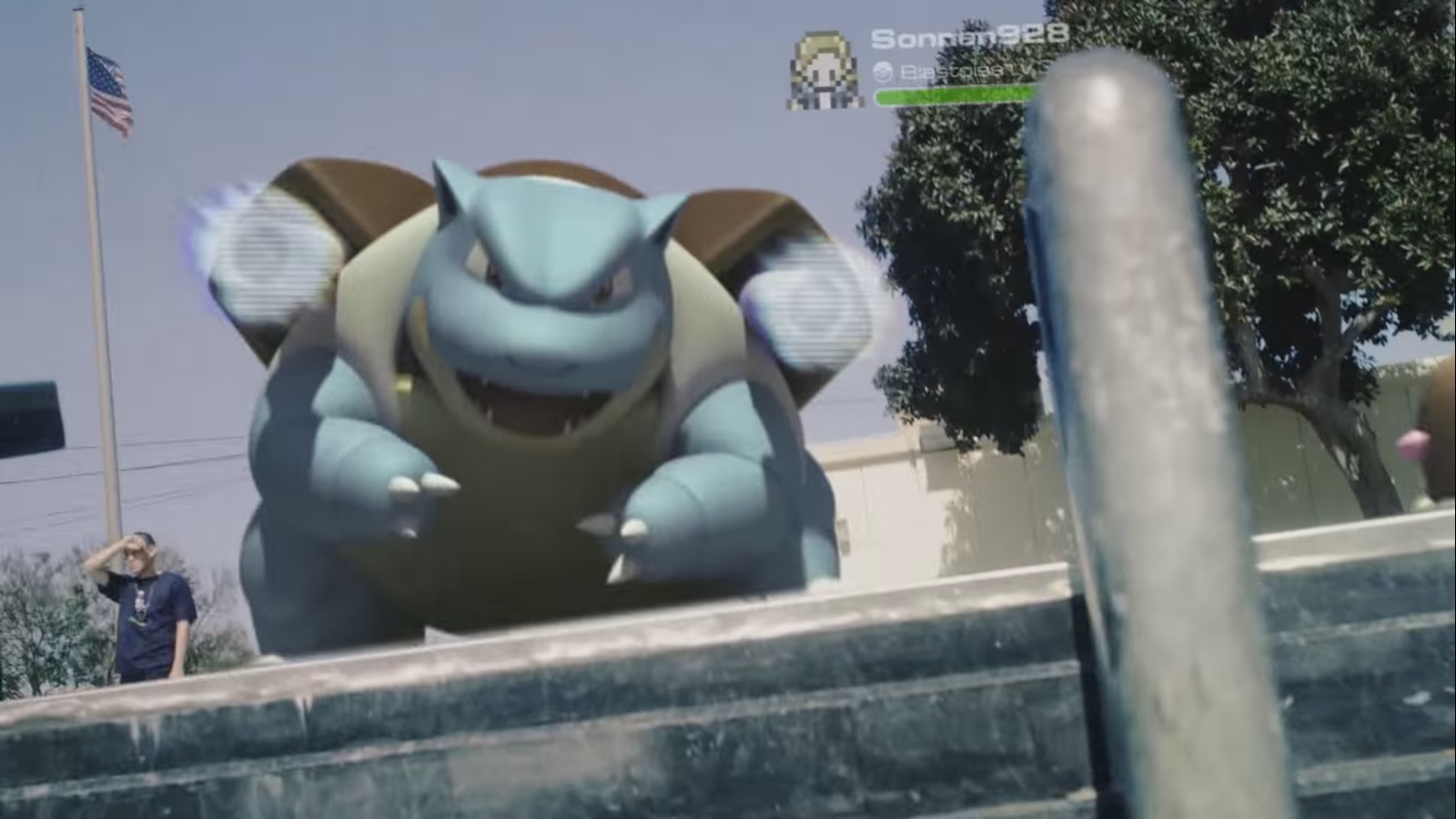 Pokemon GO's global launch has expanded once more, and in a significant way. The mobile game is out now in 26 new countries. This includes Austria, Belgium, Bulgaria, Croatia, Cyprus, Czech Republic, Denmark, Estonia, Finland, Greece, Greenland, Hungary, Iceland, Ireland, Latvia, Lithuania, Luxembourg, Malta, Netherlands, Norway, Poland, Romania, Slovakia, Slovenia, Sweden, and Switzerland.
The official Pokemon GO Facebook page posted about the news a short while ago: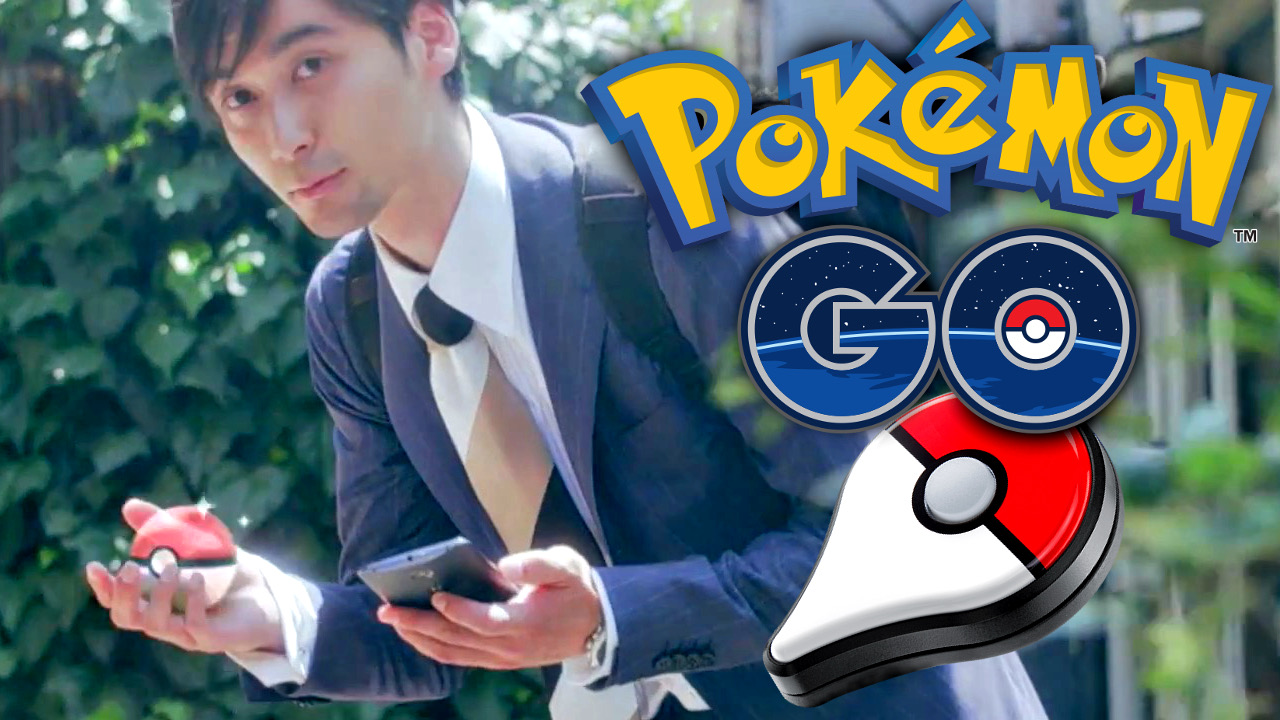 Select GameStop locations are holding special Pokemon GO events this weekend. On Saturday and Sunday, these stores will be dropping lures every two hours between 10 AM and 8 PM.
You can see if there's a GameStop near you participating here. The same link will also let you determine if any GameStops are PokeStops or Gyms.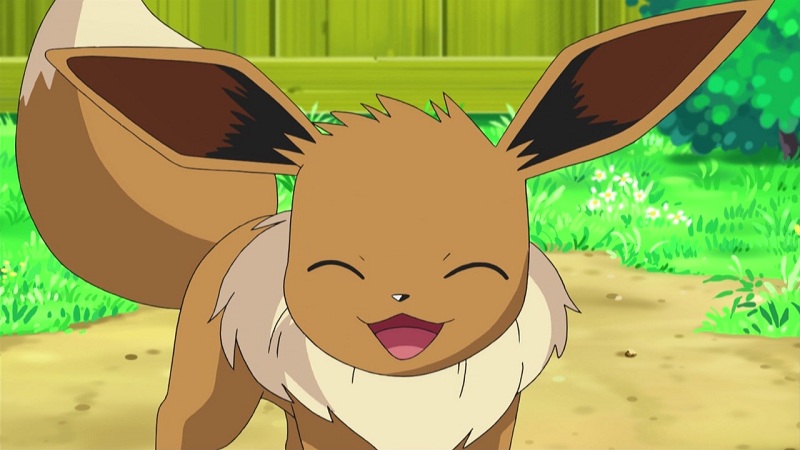 Eevee is one of many Pokemon to be found in Pokemon GO. However, it can evolve into one of three creatures: Jolteon, Vaporeon, and Flareon.
Choosing your Eevee evolution is actually rather simple. For Jolteon, simply give your Eevee the nickname Sparky. For Vaporeon, name it Rainer. Choose Pyro to nab Flareon.
Here's a look at the trick in action:
As for where these nicknames came about, the Eevee Brothers from the original anime were named Rainer, Pyro, Sparky who owned a Vaporeon, Flareon and Jolteon respectively.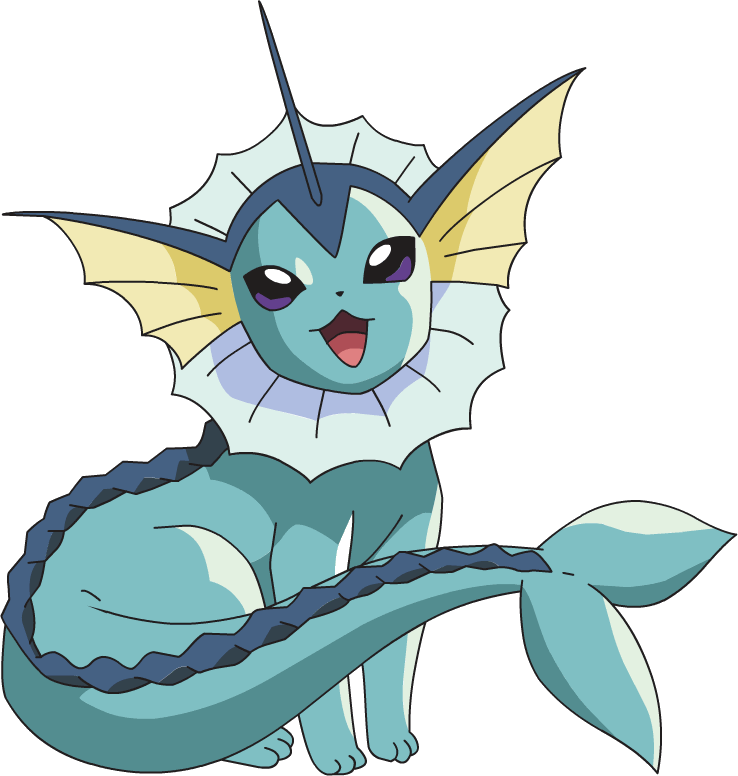 Update: If that wasn't enough, here's a video from earlier in the week when people were going nuts in Washington's Downtown Park (Bellevue) after a Squirtle appeared:
---
Continuing the insanity that is Pokemon GO, a stampede formed in New York's Central Park last night when players came across Vaporeon. This isn't the easiest creature to catch, so when it was detected at around 11 PM, the crowd went into a frenzy.
Again, we're not going to be posting too many off-beat news posts stemming from Pokemon GO, but things like this are tough to resist. It's just crazy seeing the types of things happening!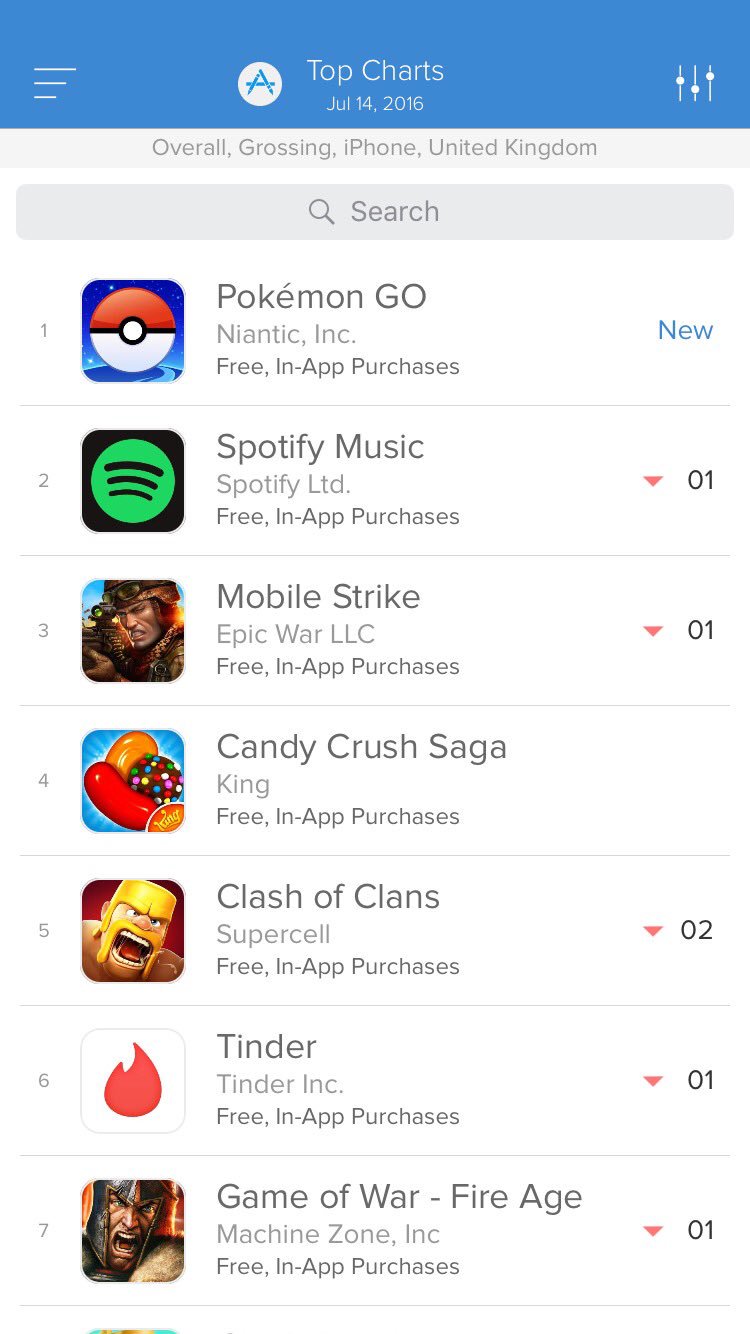 Update (7/15): Bumped to the top. Pokemon GO is now at the same spot in Italy and Spain. Not Portugal though!
World Domination continues – Pokemon Go #1 gross in Italy and Spain …..but not Portugal …why? pic.twitter.com/jZ8SDYKUmS

— David Gibson (@gibbogame) July 15, 2016
---
Original (7/14): Let me know if you've heard about this kind of story before: Pokemon GO topping the charts. With the game's arrival in the UK, that's the situation we're seeing once again.
Pokemon GO has managed to reach the top spot on iOS in terms of gross revenue. We don't have an exact time on this, but it apparently rose to the top in just a matter of hours. Can't say I'm entirely surprised by the success!
Thanks to Jake for the tip.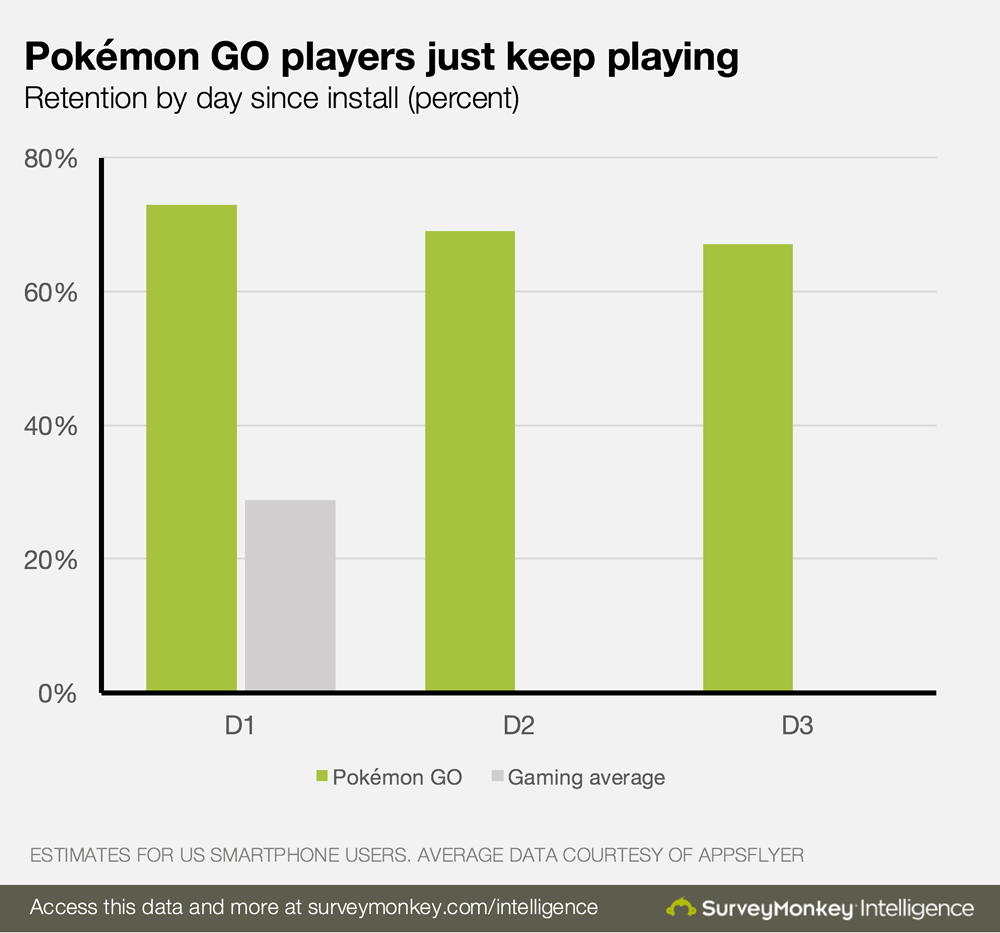 SurveyMonkey is back with another report on Pokemon GO. The latest article takes a look at the game's ability to retain players.
The bottom line: retention and revenue numbers for Pokemon GO are extremely good. SurveyMonkey says that roughly seven out of ten people who downloaded the app return the next day. The average of next-day return usually falls to three out of ten returners.
SurveyMonkey has some other stats as well. Based on their estimates, Pokemon GO's average revenue per daily active user is at around $0.25. That's very impressive given that it's "twice the average for casual games, and higher than even the famously profitable Candy Crush Saga." Yesterday, it's estimated that just under 26 million Americans played Pokemon GO.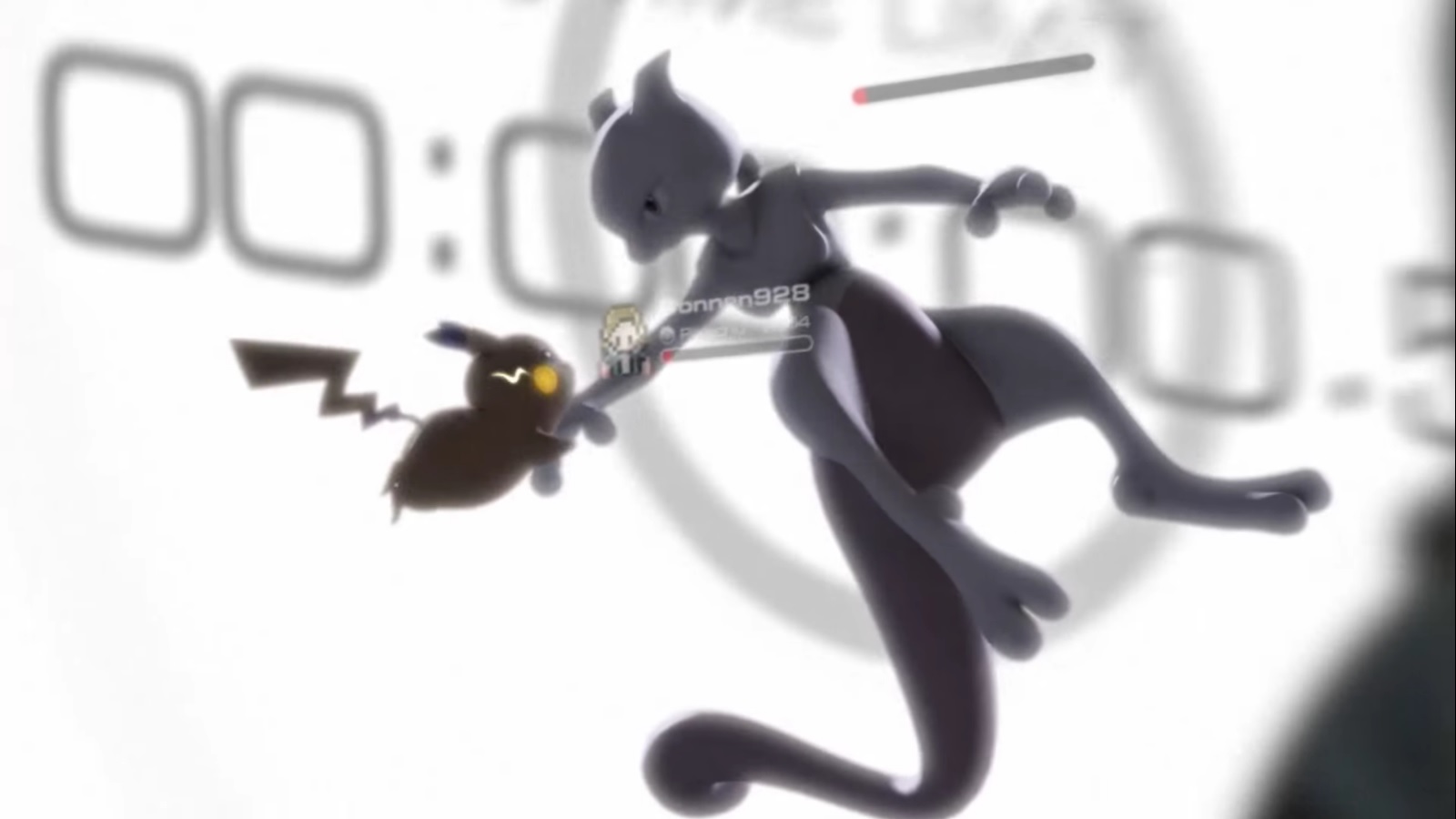 John Hanke, CEO of Niantic (co-developer of Pokémon GO), has stated that he wants Pokémon GO to be out in about 200 different regions. He also noted that the company's other, similar game Ingress took about two months to reach that point, but he declined to comment on a timeframe for Pokémon GO's releases. According to Hanke, the company is also currently working on strengthening the servers to deal with the current popularity and any future rollout.
Hanke also made note of two regions that could face release difficulties: South Korea and China. In the case of South Korea, the country has limits on Google's mapping functionality, due to security concerns with North Korea. However, Hanke stated that "there are solutions to that." As for China, the country has many regulations that Niantic would have deal with.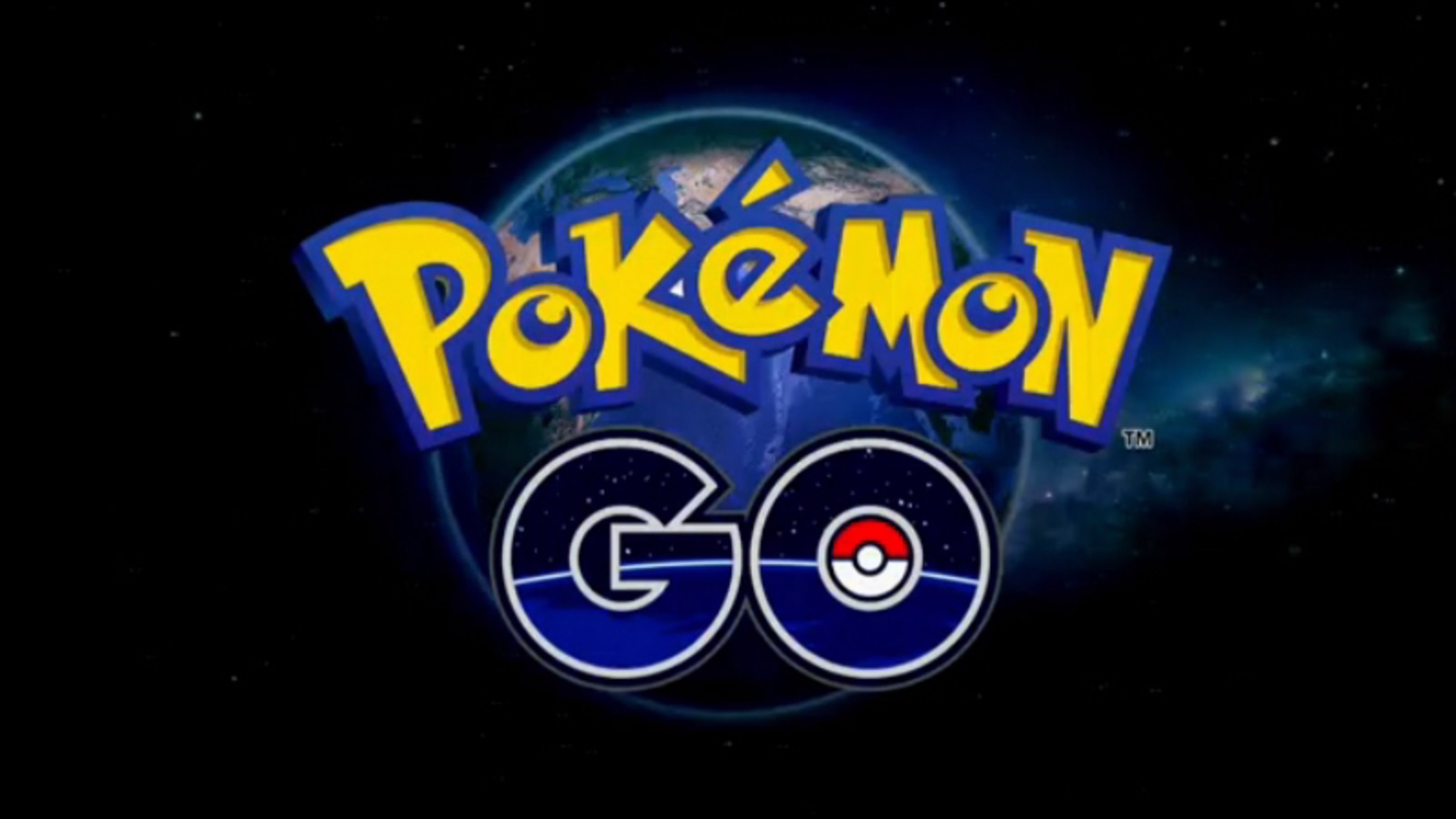 Pokémon GO's worldwide conquest continues, as the game is now available in Italy, Spain, and Portugal. Pokemon GO can be downloaded on both the Google Play Store and iTunes.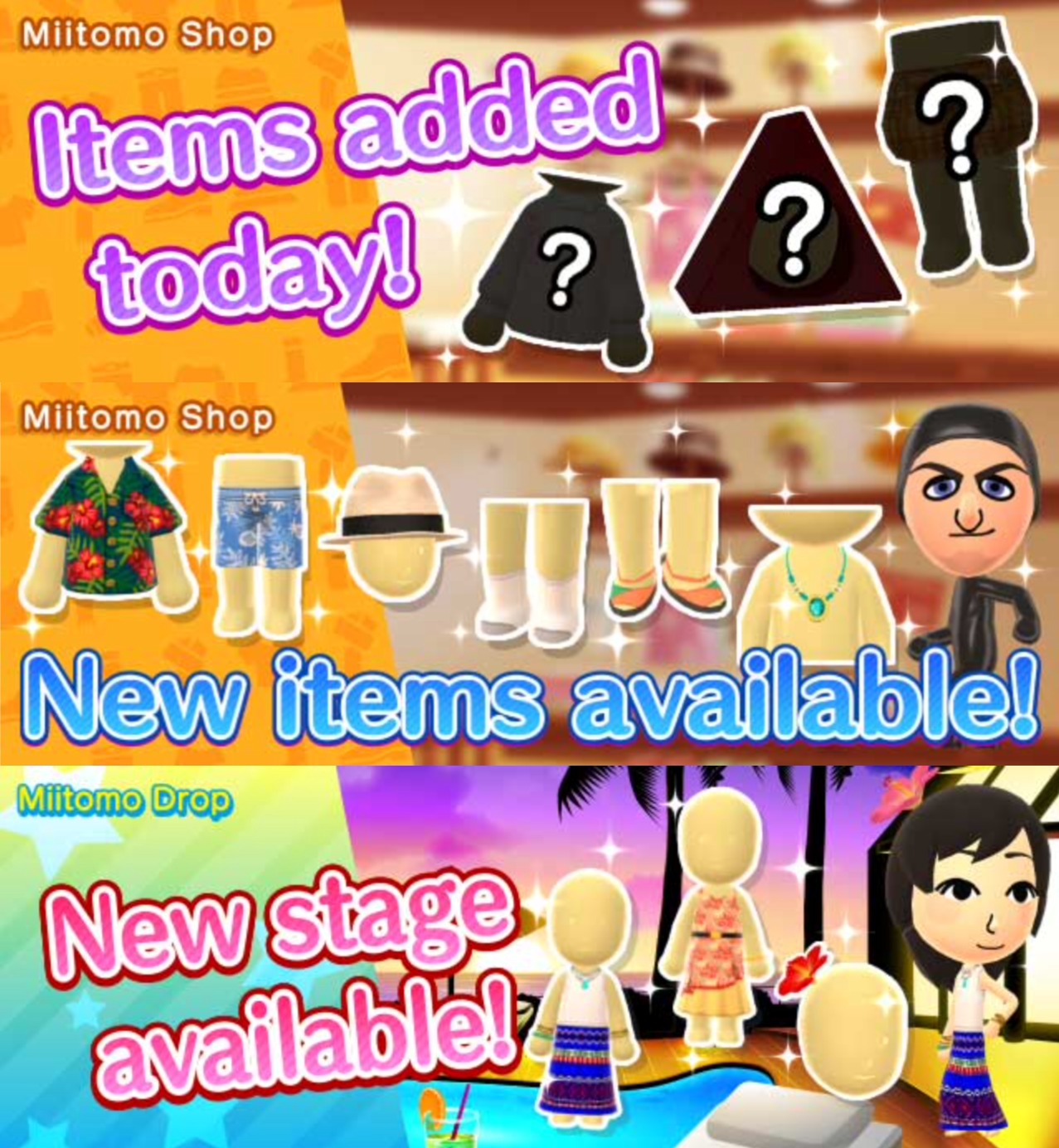 Miitomo has been updated with some new content. Users can now access additional items in Miitomo Shop as well as a previously-unseen stage.
Nintendo says that new items have been added to the daily selections in Miitomo Drop. Aside from that, the company has highlighted some specific additions, including ones that have a vacation theme.
Here's the lineup:
– Metallic bodysuit
– Metallic bodysuit cap
– Panama hat
– Hibiscus Hawaiian shirt
– Tropical board shorts
– Bunny-heal socks
– 2-tone sandals w/ ribbon
– Turquoise necklace
If that wasn't enough, the "Fun in the Sun! Summertime Style #1" stage can net the following clothing:
– Hibiscus hairpin
– FLower print ensemble dress
– Turquoise bracelet + ankle skirt
– Turquoise sandals