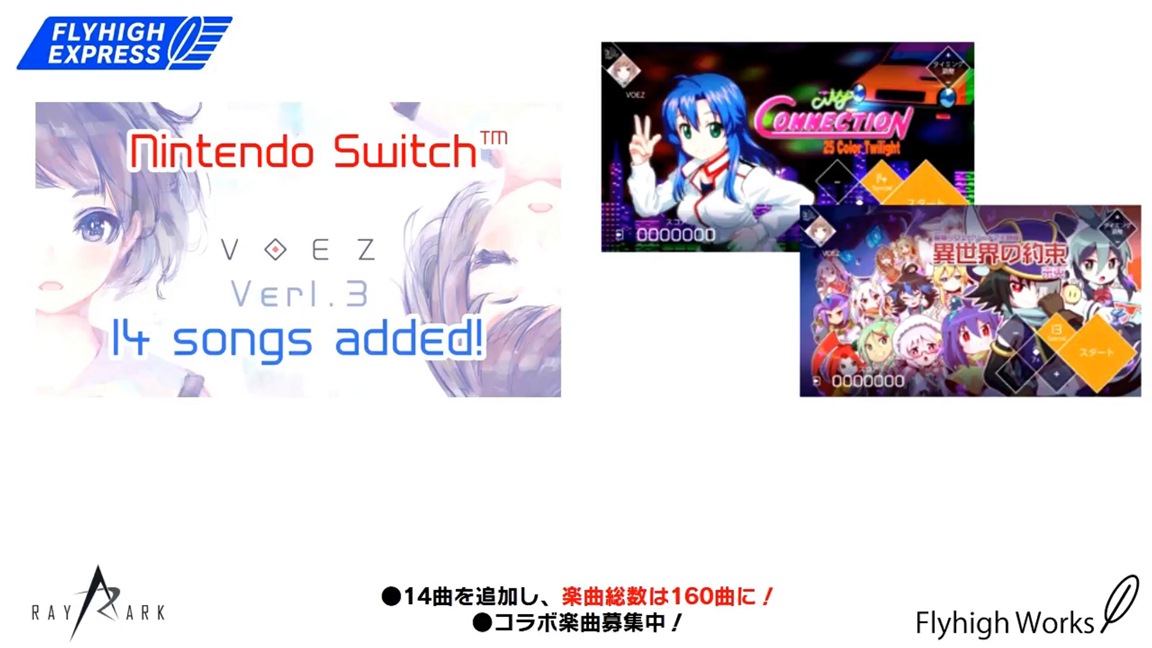 Flyhigh Works announced today that the 1.3 update for Voez is launching on November 9. The rhythm game will offer players another 14 songs, with the total amount reaching 160.
Two songs have been confirmed for the new update thus far. "25 Color Twilight" (Hard) from City Connection and "Promise from Another World" (Special) from Raito will be included. The latter song has been featured in The Legend of Dark Witch.
A bit of footage of the new update from the Flyhigh Express broadcast can be found below.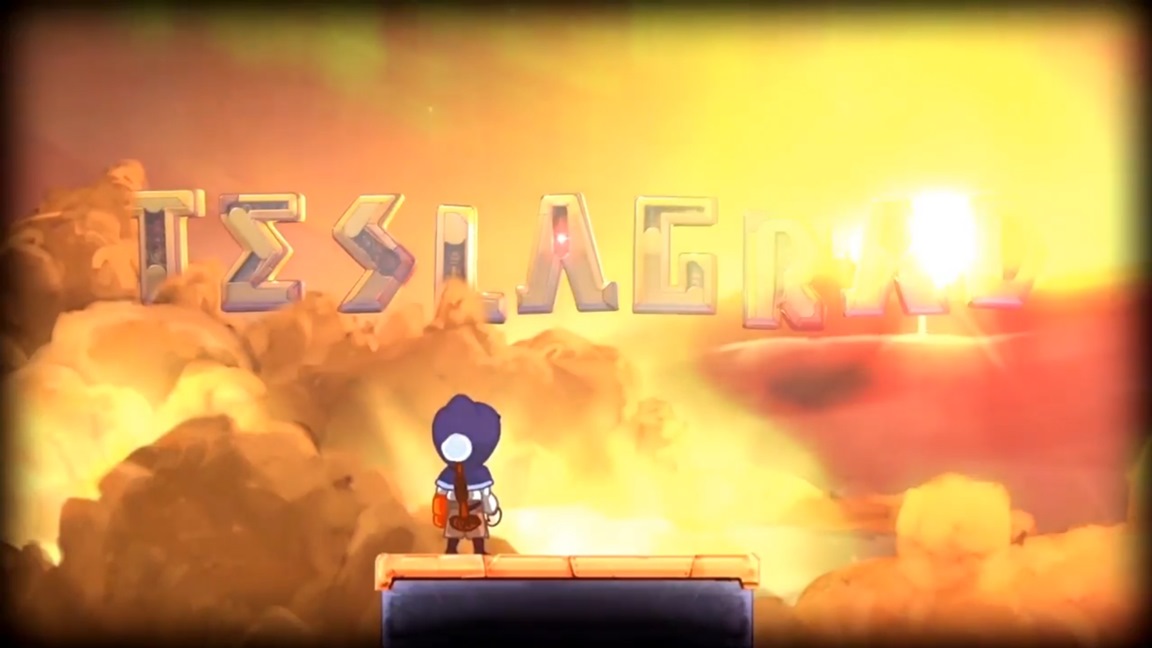 During a Flyhigh Express broadcast today, a Japanese release date for Teslagrad on Switch was confirmed. It'll be out on the eShop beginning November 16. We expect that Teslagrad will also be available in North America and Europe at around the same time.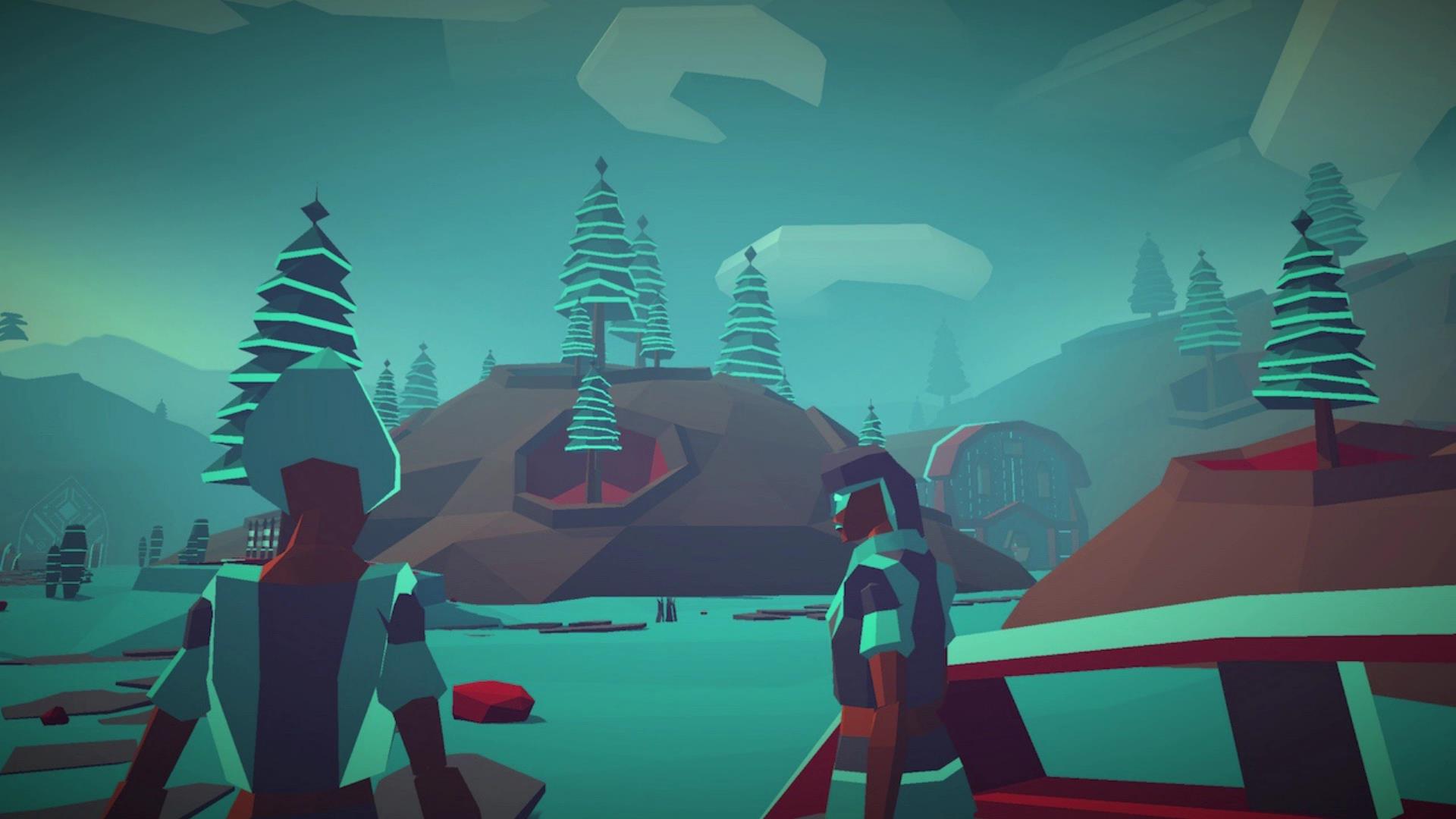 Following a few delays, Morphite is finally launching on Switch this week. Take a look at some footage in the video below.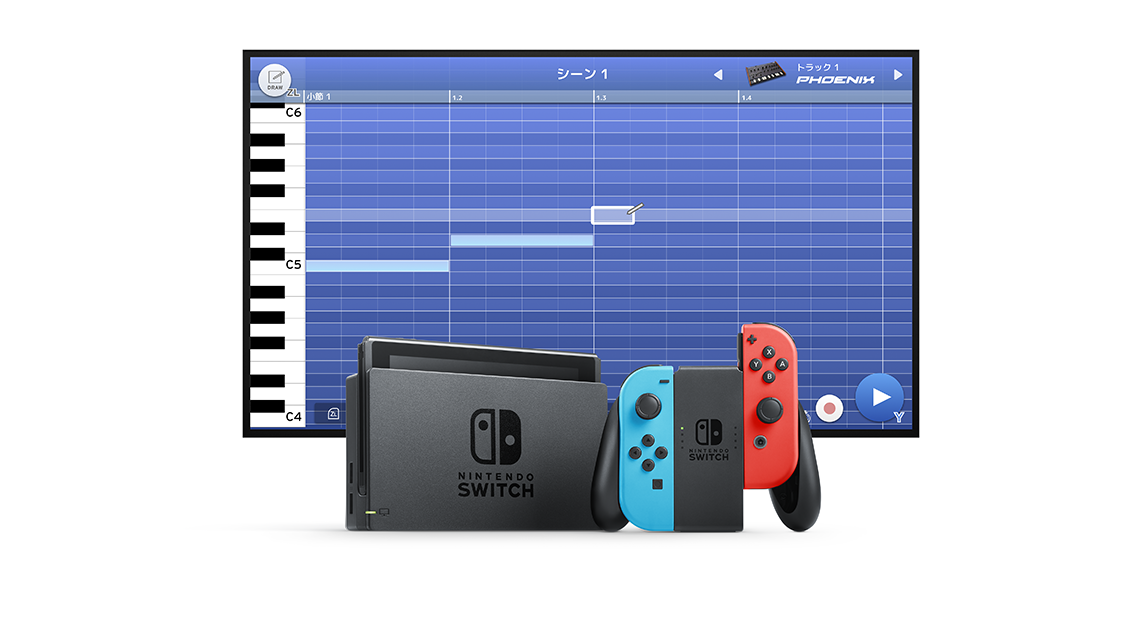 A few days ago, we learned that the music creation tool KORG Gadget is coming to the Switch in 2018. While KORG Gadget has found a niche on the DS and 3DS family as well as some Apple platforms, not much is known about the Switch release.
Maybe this will clear things up. A mini website has been released today specifically for Switch news updates. You can access that website here.
It is implied that the website will be updated as more news rolls out, but for now it's pretty bare-bones. Either way, it is good to know that all Switch updates for this software will be collected in one place.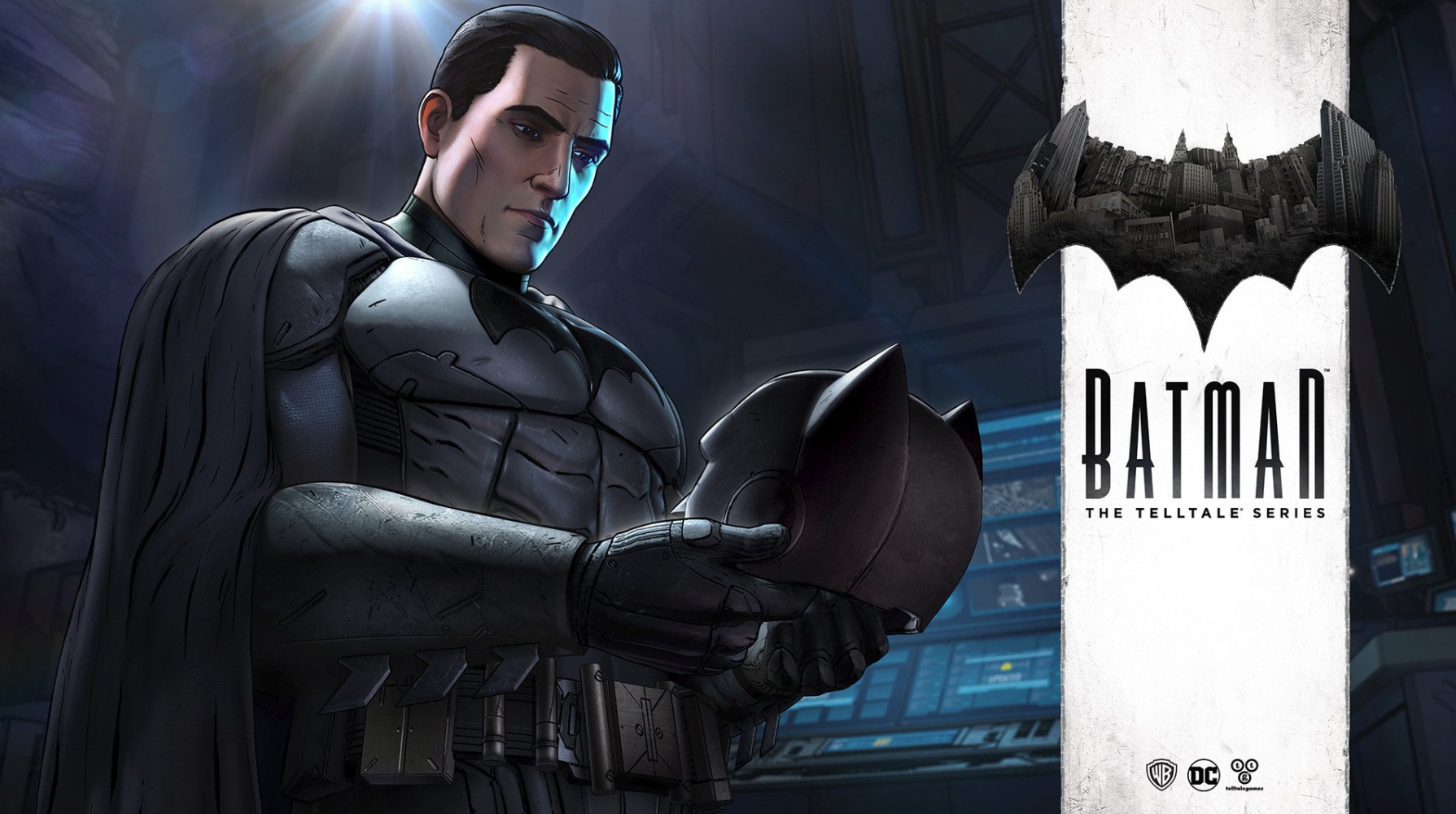 A number of listings on the eShop have file sizes for various Switch games. These listings in North America and Europe have the data for Batman: The Telltale Series, Super Beat Sports, VVVVVV, and more.
Here's the full roundup:
A few new digital titles are coming to the Japanese eShop on November 9. Here's a look at the upcoming digital download schedule:
Switch Retail
Dynasty Warriors 8: Empires
Monopoly
Samurai Warriors: Spirit of Sanada
Snipperclips Plus (DLC)
Sonic Forces
Warriors Orochi 3 Ultimate
3DS Retail
Cake Yasan Monogatari Oishii Sweet wo Tsukurou!
Miracle Tunes! Game de Tune Up! Tabun!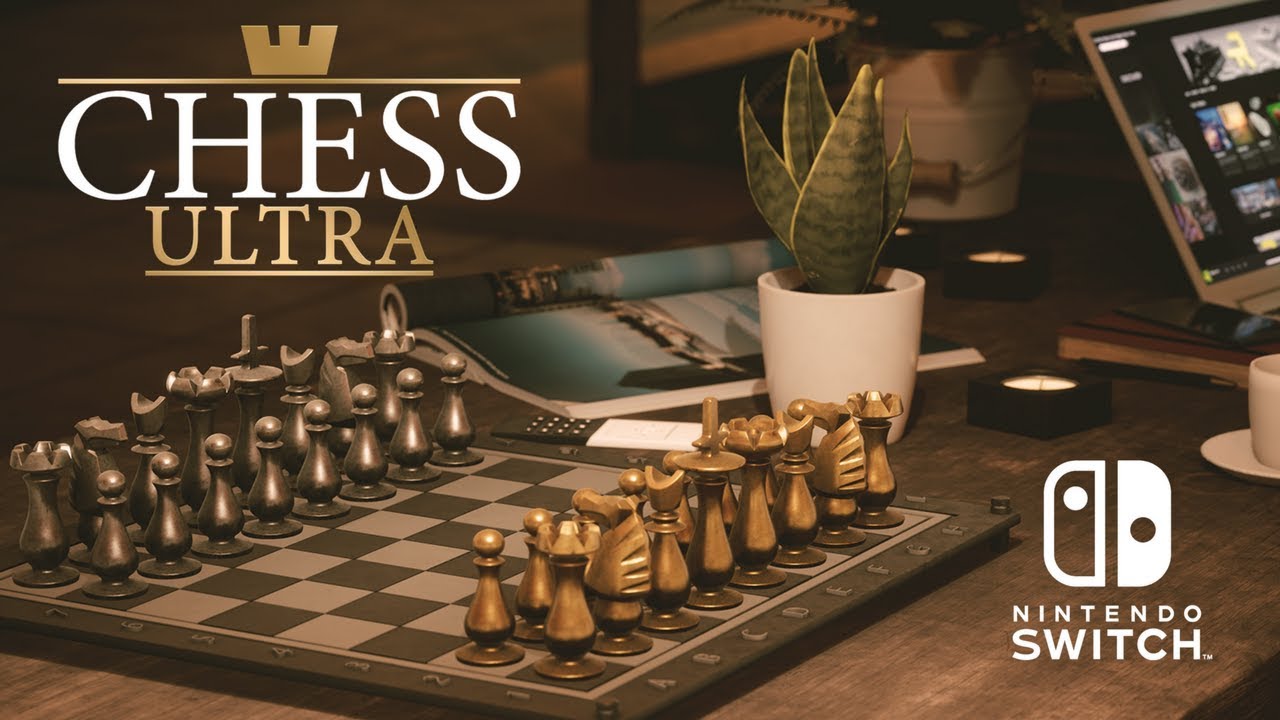 New footage is in showing off the upcoming Chess Ultra on the Switch. The game is scheduled to be released November 2. Check out the gameplay below:
As we reported previously, it seemed Heroes of the Monkey Tavern would be getting a demo for the Switch. With only a week away from the listed November 7 release date, the demo is now available for download. The game can be found under the "Coming Soon" section of the eShop.
Source: Switch eShop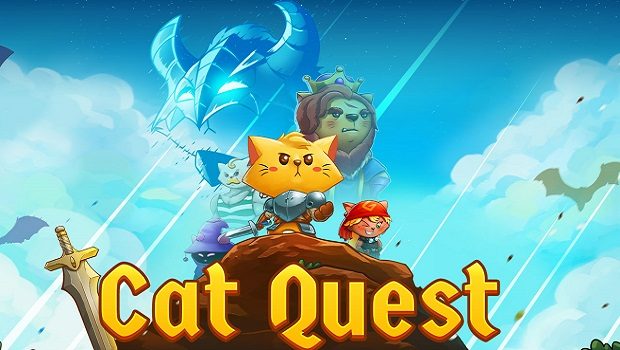 Cat Quest may have a release date on Switch. According to an eShop listing, PQube will be publishing the game on November 10.
Here's some additional information: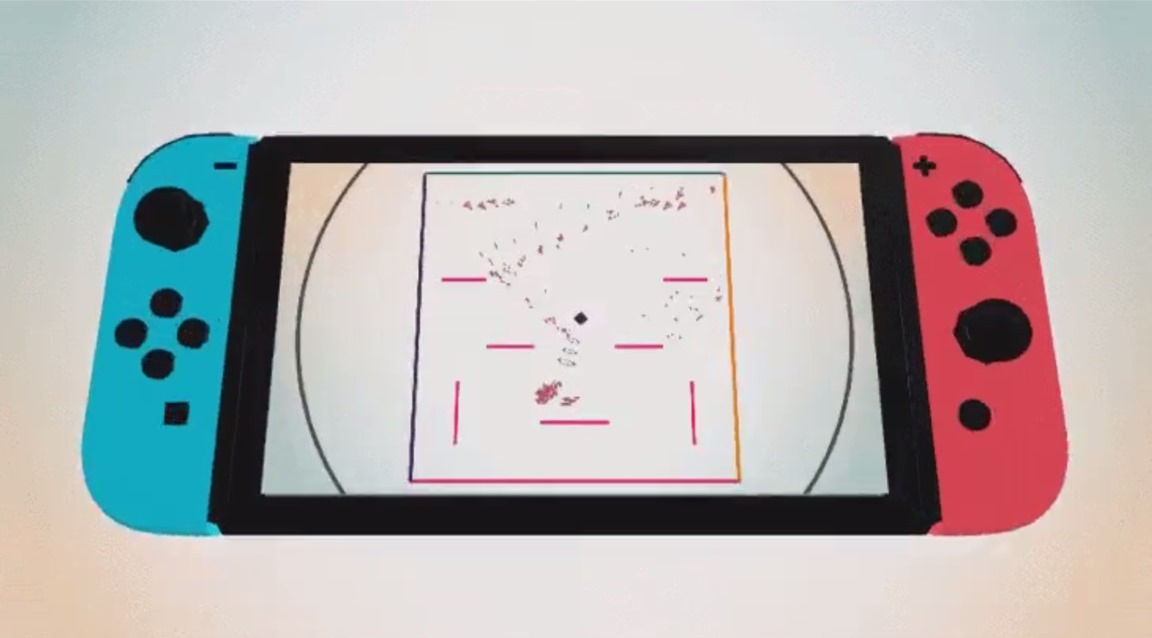 A couple of gameplay videos are in showing off Flat Heroes on Switch. We've attached both of the clips below.