Fire Emblem Engage introduces Gradlon, Zephia, Marni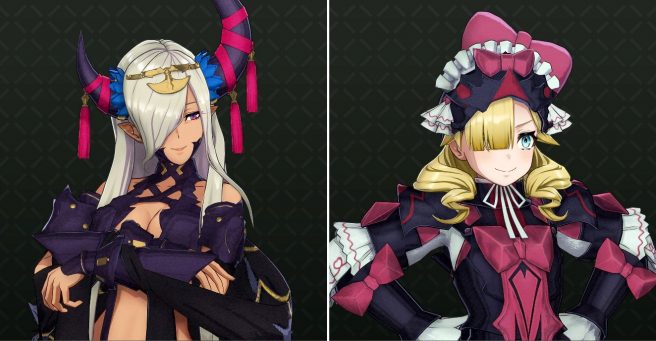 Nintendo and Intelligent Systems still have more to share about Fire Emblem Engage having now introduced the ruined land of Gradlon, plus characters Zephia and Marni. Serenes Forest has come through with translations posted on the series' Japanese Twitter account.
Here's the full rundown:
Gradlon is currently a land in ruins. It's the home of the Fell Dragon who rose from the earth's depths and tried to invade the continent of Elyos 1000 years ago. Through the power of the Divine Dragons and the Emblem Rings, it now lies sealed beneath Lythos's seabed.

Zephia (VA: Rika Fukami) is the leader of the Four Hounds, who plot to resurrect the Fell Dragon. She's a descendant of the Demon Dragon Clan who live for millenia and has been working in the shadows to collect the Emblem Rings. Zephia serves the Fell Dragon Sombron; she appears before Alear to take their rings.

Marni (VA: Ruriko Aoki) is a member of the Four Hounds, who plot to resurrect the Fell Dragon. She's an armoured knight who's full of confidence and prone to mood swings. Marni may seem cute and cheerful, but she frequently looks down on others, due to her overwhelming power.
You can get a quick look at Zephia and Marni in Fire Emblem Engage by watching the video below.
Fire Emblem Engage launches for Switch on January 20, 2023 worldwide. You can also see character introductions for Alear here, Framme and Cramme here, Marth here, Alfred and Celine here, Celica here, Louis here, Chloe here, Sigurd here, Etie here, Boucheron here, Lumiere and Veyre here, Diamant and Alcryst here, Anna here, Ivy here, and Timerra here.
Leave a Reply