I don't usually post reviews on the site, but I thought that some of you would be interested in seeing this video. Remember, Mega Man 9 launches in North America on Monday!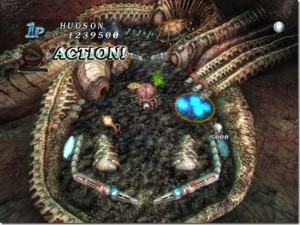 DLC is great and all, but doesn't it kind of stink that you have to pay for new content, even if the content is the most minuscule upgrade? Well, Hudson is doing a great service to Alien Crush Returns owners. As of now, there's some free downloadable content up for grabs which involves new action motions. When Alien Crush Returns boots up and you allow the game to connect to Nintendo Wi-Fi, the game will search for any current downloads, which includes actions such as an explosive pinball as of now. Not all DLC is expected to be free, but it's nice to know that Hudson isn't try to rob Alien Crush Returns owners of every penny they have.

"Now that the Prime trilogy was up, it felt like a good time to be looking around, and this is an opportunity to branch out more and reach a lot more people with the types of games we like to make. Plus, the venture is one that really fits with our thinking about how games should move forward." – Jack Matthews
Retro Studios is going to miss out on the talent of the men who moved on to Armature. In a way, however, we'll kind of get two experience games from two Retro Studios companies. Of course, there's the original Retro Studios, and then there's Armature. As we know, three previous Retro Studios staff members have moved on to the new company and were actually some of the most important people at Retro.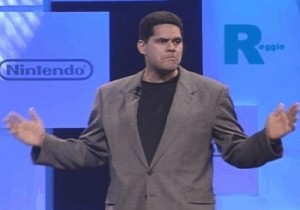 "Although some of these games may slip beyond Christmas, as far as we know just now Wii gamers can look forward to the likes of Animal Crossing: City Folk, Guitar Hero: World Tour, Star Wars The Clone Wars: Lightsaber Duels, Wii Music, WWE Smackdown Vs Raw 2009, Sonic Unleashed, Shaun White Snowboarding, Call Of Duty 5, Tomb Raider Underworld, MySims Kingdom, Dead Rising, Skate It, Rayman Raving Rabbids 3 and maybe a few other surprises that some big developers may still have up their sleeve (wink, wink)."
Nintendo's conference – actually, two events – are scheduled to happen on October 2nd. Last year, Nintendo had some humungous announcements, although the North American conference was arguably not as big. However, I think that there could definitely be something in the pipeline…Perhaps not for this year, but early next year. Pikmin footage and release date, anyone? Or, how about if Reggie were to come bursting out onto a stage in a Link costume with a sword and shield?


Capcom has confirmed that Mega Man 9 will be available next week on the Wii Shop Channel. As far as the release of the game on other download networks, Mega Man 9 will be up on PSN September 25th while XBLA users will have to wait until October 1st. Unfortunately, these dates are for North America only. I'd assume that the game will be heading to other territories in due time, though.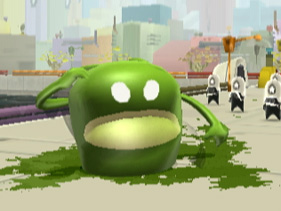 "It's definitely something that we have been thinking about. We always want to keep the game fresh, so the ideas that we've got for taking it to other platforms…it'll be a very different experience from what you're seeing on Wii. If we are going to be taking it to another platform, we'd be looking at a very different experience, and of course using the massive power that a next gen platform could offer." – Nick Hagger, de Blob producer
If there is an actual advantage of putting out de Blob on other platforms, I don't personally have a problem with it. I do think it would be a big blow to the Wii since it's a big third-party title, but my motto is that if it will work well somewhere else, why not share the wealth? However, it seems that the Wii controller is a perfect fit for de Blob. Would the controls of a PS3/360 version of the game be beneficial?

Update: Alright, I've uploaded a few more pictures. The last five images are the new ones I put up on the site.
So I received my issue of Nintendo Power and have taken some screenshots of GTA: Chinatown Wars that seemed to have been missed before. Some are partial duplicates (I think there are one or two of those). Other than that, these screens haven't been posted for. And I'll try to update the photos later because I realize that one picture or so is slightly dark. Also, I'll have two or so more photos that didn't come out so well in a bit.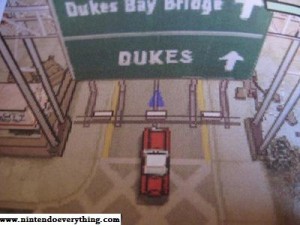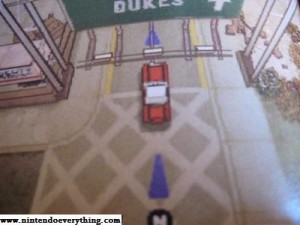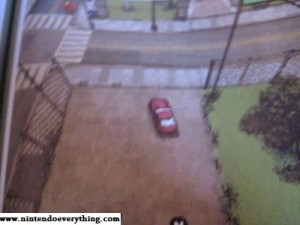 Eternal Sonata (PS3) = 22k (50k shipment)
Dragon Ball: Origins (DS) – 40k
Samurai Dou Portable (PSP) – 7k