Kamen Rider Dragon Knight (DS) – T
Karaoke Revolution (Wii) – T
Need for Speed Nitro (Wii) – E10+
MX vs ATV Reflex (DS) – E
Army Defender (DSi) – E10+
Bittos+ (Wii) – E
Liight (Wii) – E
pop'n music (Wii) – E
World Game Tour (Wii) – E
Rabbids Go Home (Wii) – E10+
Secret Flirts (DS) – E10+
Glow Artisan (DSi) – E
Harvest Moon: Animal Parade (Wii) – E
Final Fantasy II (Wii) – E
The Combatribes (Wii VC) – E10+
Band Hero (Wii/DS) – E10+
Kingdom Hearts 358/2 Days (DS) – 9
Ju-On: The Grudge (Wii) – 6
Spyborgs – 7.5
Mario & Sonic at the Winter Olympic Games (Wii) – 7
The Beatles: Rock Band (Wii) – 9
Mini Ninjas (DS) – 6
Scribblenauts (DS) – 9
TMNT – Smash-Up (Wii) – 7.5
Dead Space Extraction (Wii) – 8
NBA 2K10 (Wii) – 6
Hero's Saga: Laevatein Tactics (DS) – 7
A Boy And His Blob (Wii) – 8.5
Spore Hero (Wii) – 7
A Witch's Tale (DS) – 4
Naruto Shippuden: Ninja Destiny 2 (DS) – 7
Mario and Sonic at the Winter Olympic Games (DS) – 8
Guitar Hero 5 (Wii) – 8
Spore Hero Arena (DS) – 5
Tornado Outbreak (DS) – 6.5
Dirt 2 (Wii) – 4.5
Family Fun Football (Wii) – 4.5
MySims Agents (Wii) – 7
Might and Magic: Clash of Heroes (DS) – 8.5
Mini Ninjas (Wii) – 7.5
Update: Turns out Galaxy 2 will not appear, as the rumor has already been debunked.
The Micromania Game Show will be taking place next month in Paris and one of the rumored playable titles at the show is Super Mario Galaxy 2. To be honest, I'm not too sure how much weight the rumor has. One would think that Nintendo would save that game for a special event – you know, something like E3. But stranger things have happened! The complete Micromania Game Show lineup has been posted below.
* Assassin's Creed 2 (Ubisoft)
* Alan Wake (Microsoft)
* Bayonetta (Sega)
* Darksiders: Wrath of War (THQ)
* Dead Rising 2 (Capcom)
* DJ Hero (Activision)
* FIFA 10 (Electronic Arts)
* Forza Motorsport 3 (Microsoft)
* God of War 3 (Sony)
* Gran Turismo 5 (Sony)
* Halo 3 ODST (Microsoft)
* Heavy Rain (Sony)
* Homefront (THQ)
* LEGO Indiana Jones 2: The Adventure Continues (Activision)
* LOST PLANET 2 (Capcom)
* MAG (Sony)
* Mario & Sonic at the Olympic Winter Games (Nintendo)
* Call of Duty: Modern Warfare 2 (Activision)
* MX vs ATV Reflex (THQ)
* Need for Speed Shift (Electronic Arts)
* Pro Evolution Soccer 2010 (Konami)
* Red Steel 2 (Ubisoft)
* Super Mario Galaxy 2 (Nintendo), rumored to be playable
* The Saboteur (Electronic Arts)
* Tom Clancy's Splinter Cell Conviction (Ubisoft)
* Trackmania Wii (Focus)
* Trackmania DS (Focus)
Thanks to Guillaume for the news tip!
Daniel Larson, a largely wanted man in Lee County, Florida, was finally arrested earlier this week at a local Walmart after being caught with a handful of DS games in his pants (and shoes). An officer caught Larson in the act and quickly attempted to end the situation. Even though Larson pushed the officer to the ground, Larson was arrested shortly thereafter.
The criminal almost made off with $120 worth of titles. Just by doing the math, that's probably around 4 games that he had shoved into his pants and shoes. Following his newest arrest, he admitted to police that he was planning to sell the DS games so that he could obtain money for heroin. Larson additionally said that he'd been using the drug for 15 years or so.
Larson has had a rather wide-ranging criminal record. In 1999 and 2004, he was arrested and convicted for armed robbery with a deadly weapon in 1999 and 2004. He was also convicted in 1999 for kidnapping. After most recently violating his probation for one of the armed robbery charges from 2006, Larson was again a wanted criminal.
Thanks to Ross M for the news tip!
A list of the top 50 (well, 49 technically) best-selling Japanese games of all time has been compiled. The classic Pokemon Red/Blue/Green/Yellow titles stand at the top of the list with over 10 million units sold. Meanwhile, the recently released Dragon Quest IX is already within the top 15. You can check out the full list in the image attached to this post above.
New to the Samurai Warriors series
Tachibana Muneshige – Wields a sword and Shield
Returning characters
Date Masamune
Magoichi Saika
Maeda Keiji
Maeda Toshiie
Shimazu Yoshihiro
Tachibana Gincho
Shima Sakon
Kunoichi (first appearance since SW1 after being absent in SW2)
Thanks to Kamaitachi for the news tip!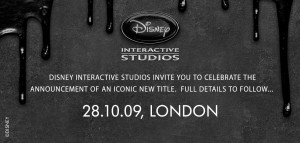 Disney Interactive Studios has sent out an email to the press, teasing an announcement which will be made soon. Next month in London, the company will be releasing information for "an iconic new title." I'd say that there's a strong chance that this mystery game will turn out to be Epic Mickey. Although, Game Informer may actually have a first look before the event takes place on the 28th. The magazine has a teaser of its own in its latest issue, saying that "something epic is brewing."
– Game originally was supposed to be around 30 hours, but now it's at around 40
– Each character probably can carry 15 items
– Pace of the battles can quicken with auto-targeting
– Players can complete a bunch of sidequests that are optional
– Can switch items with previous inventory in hiding places when the story forces you to change characters