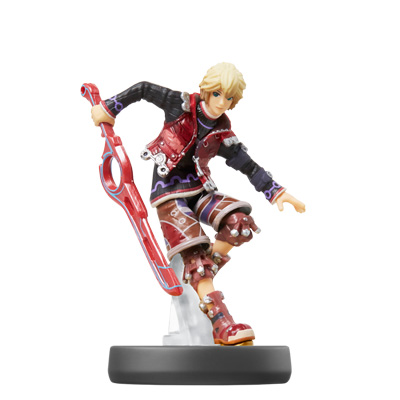 Nintendo stated in a new video today that some amiibo figures in North America will be retailer-exclusive. It looks like we have our first example of that.
GameStop has now opened pre-orders for the Shulk amiibo, and the listing indicates that it's exclusive. In other words, you won't find this figure at other retailers. If you want Shulk, you'll need to buy the figure at GameStop!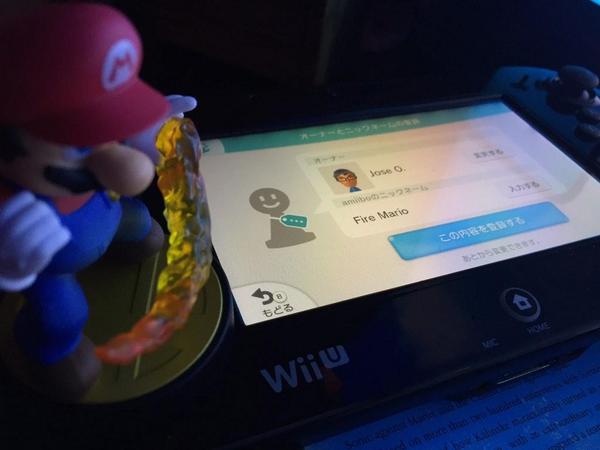 According to an IGN report, amiibo figures are not region locked. The site was able to register an American figure with a Japanese profile following yesterday's Wii U firmware update. That's certainly good news!
Nintendo has confirmed the latest amiibo figures for both North America and Europe.
North America will be receiving 11 more figures in February. These include Toon Link, Ike, Lucario, King Dedede, Bowser, Mega Man, Sheik, Shulk, Meta Knight, Rosalina, and Sonic. Some figures will be retailer exclusive.
Things are slightly different in Europe. Rosalina, Bowser, Lucario, Toon Link, Sheik, and Ike are slated for January 23. Shulk, Sonic, Mega Man, King Dedede, and Meta Knight will launch on February 20.
Check out the new amiibo you can add to your collection in Feb. 2015! http://t.co/vnevvOkTF7 pic.twitter.com/vGsWqcAbez

— Nintendo of America (@NintendoAmerica) November 11, 2014
The #amiibo range extends in 2015. Here's what January and February have in store! pic.twitter.com/7g795InRrd

— Nintendo of Europe (@NintendoEurope) November 11, 2014
amiibo figures will only be able to hold information for one game at a time, Nintendo has confirmed.
That news has been revealed via a notice posted on the Japanese amiibo website. The message states:
"Amiibo can only store data for one read/write compatible game at a time. If you wish to use the data from other read/write compatible software, please erase the data in the 'Amiibo settings' section of the Wii U settings menu."
Keep in mind that amiibo figures with already-stored data can still be used for ready-only games.
Nintendo's Japanese amiibo website confirms additional functionality for some figures.
First, Toon Link will be compatible in Mario Kart 8 – likely another Mii costume. Toon Link, Zelda, and Sheik are also supported in Hyrule Warriors.
You may recall that Nintendo announced amiibo functionality for all of the Smash Bros. figures in Hyrule Warriors during last week's Nintendo Direct. However, it seems that Toon Link, Zelda, and Sheik will offer unique functionality rather than randomly selected materials, weapons and rupees.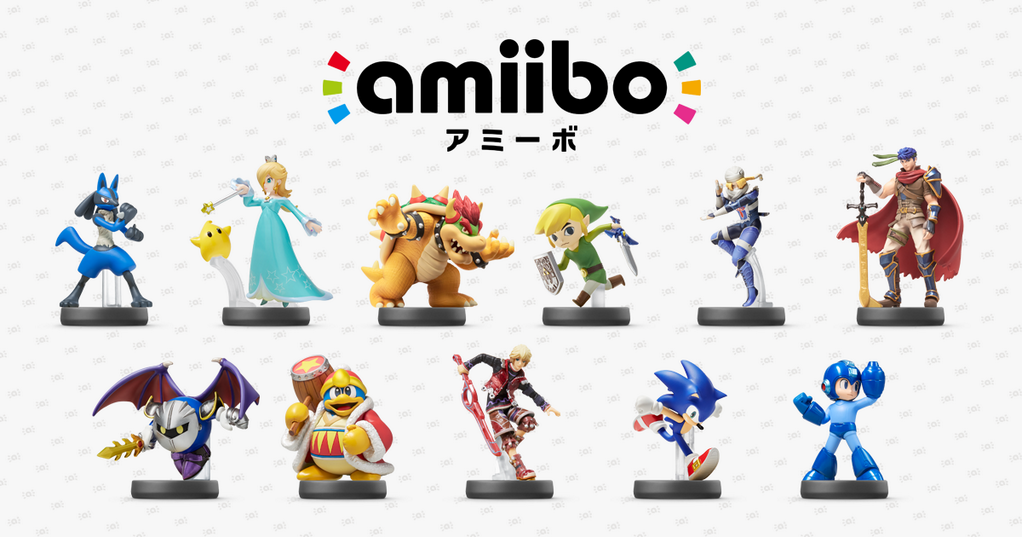 Nintendo is releasing amiibo figures in waves. In Japan, there will be eight figures in round two and another three in the third set.
Fan favorites like Shulk and Rosalina will be available in the second set. And perhaps most importantly, the first third-party figures are releasing in the third – Sonic and Mega Man.
Most of the figures pictured above are due out in Japan on January 22. Shulk, Sonic, and Mega Man are the three expected in February. Pricing is set at 1,200 yen each.
To summarize:
January 22
Lucario
Rosalina
Bowser
Toon Link
Sheik
Ike
Meta Knight
King Dedede
February
Shulk
Sonic
Mega Man
Just as a reminder, this is for Japan only. It's slightly confusing because the amiibo rounds are different between the west and Japan. We're getting Zelda, Luigi, and a few others in December, which is round two for us. But Japan is getting all of these figures in their first round at launch.

Nintendo has teamed up with Loot Crate for a limited-time amiibo distribution. Those who sign up for an "amiibo Subscription Service" will receive 10 pre-selected amiibo separated into three special Loot Crate shipments throughout the holiday season.
Mario, Pikachu, Donkey Kong, Fox and Yoshi are included in the shipments. The other five figures will be revealed through Loot Crate soon.
Scott Moffitt, Nintendo of America's executive vice president of Sales & Marketing, said of today's news: