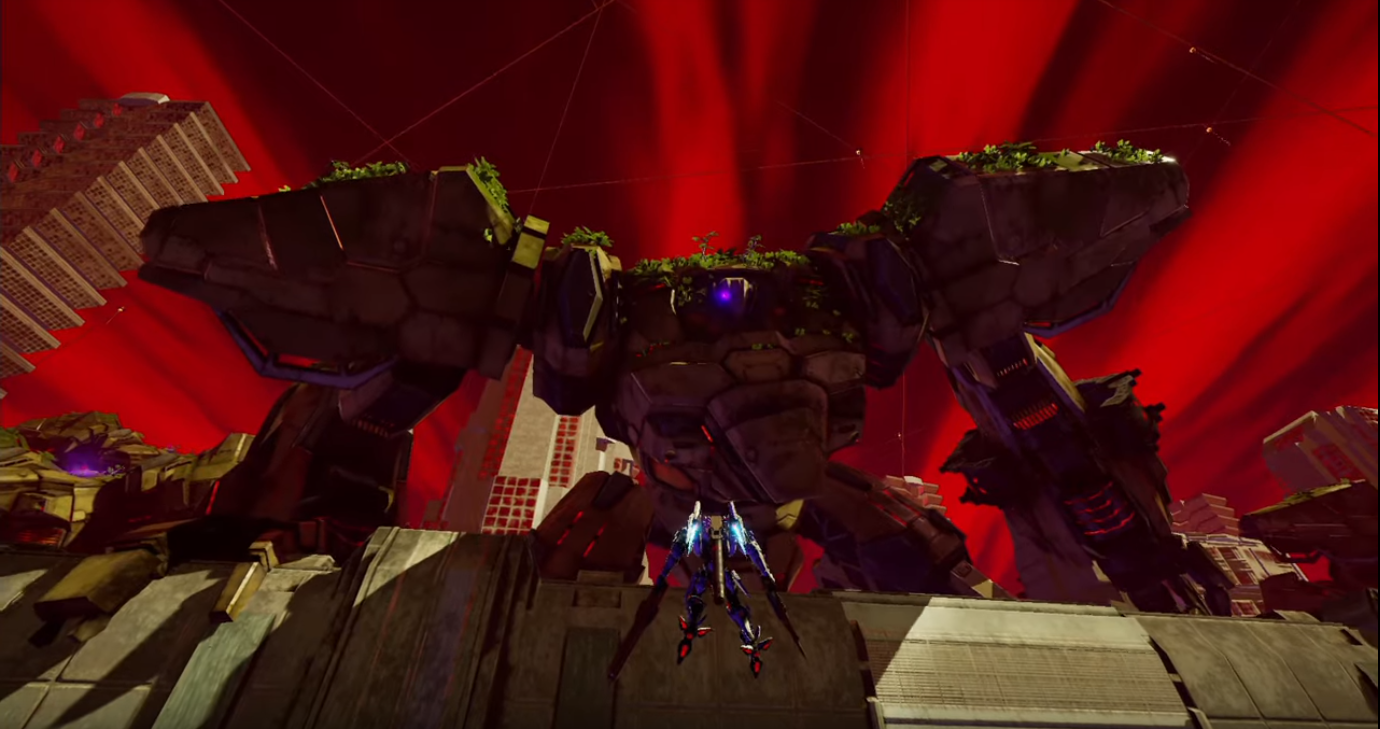 Marvelous has released a new trailer for their upcoming Switch exclusive Daemon X Machina. The (Japanese) video provides an overview of the story, gameplay, customization, multiplayer and more:
Daemon X Machina will launch on September 13.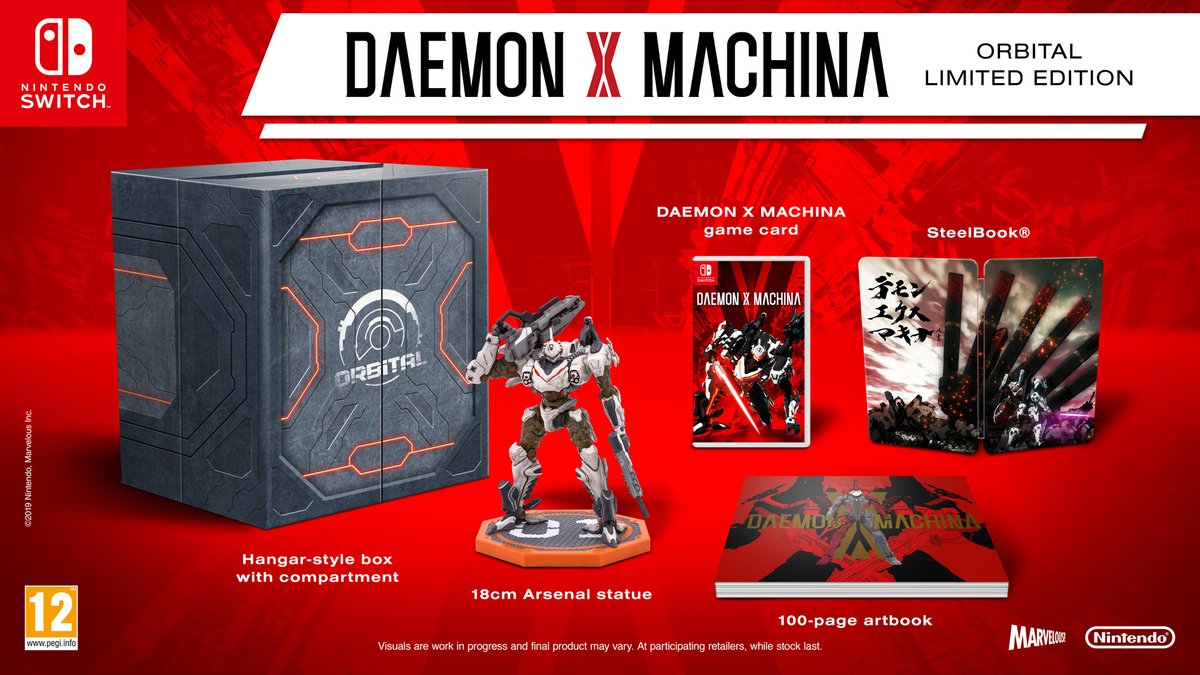 Amazon UK has started taking pre-orders for the Daemon X Machina Orbital Limited Edition. For those interested in securing a copy, you can reserve it here.
Note that this will ship to the United States despite the page stating otherwise. You should be able to make it through the checkout process and successfully place an order.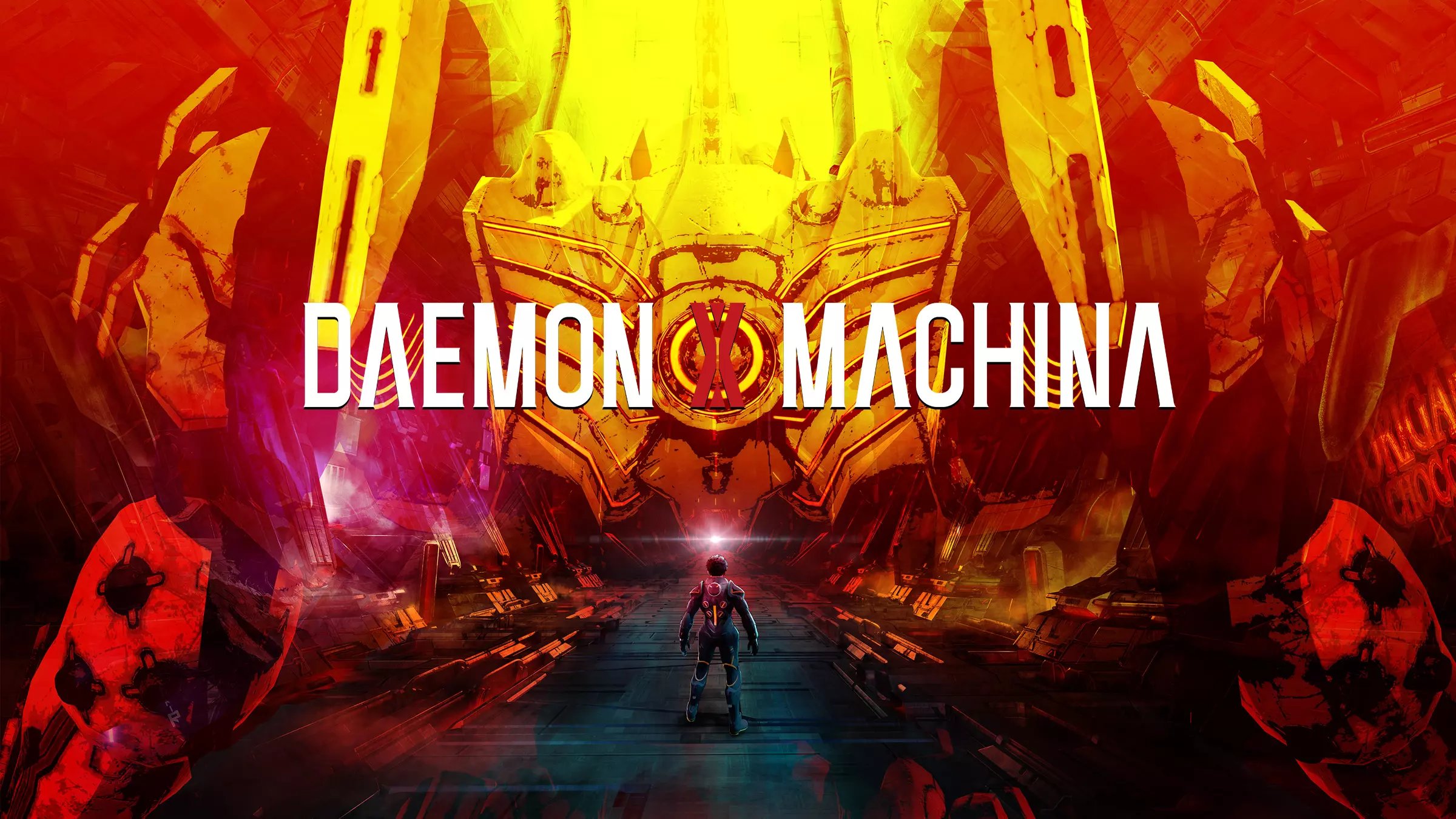 Daemon X Machina producer Kenichiro Tsukuda has spoken about how long the game will take to complete.
Tsukuda believes the story mode could last between 20 and 30 hours. However, those who are looking to collect as much equipment as they can may find themselves going through the experience for 100 hours. Aside from collecting equipment, players can have characters join them to help fight in battle.
Below are Tsukuda's full words on Daemon X Machina's length: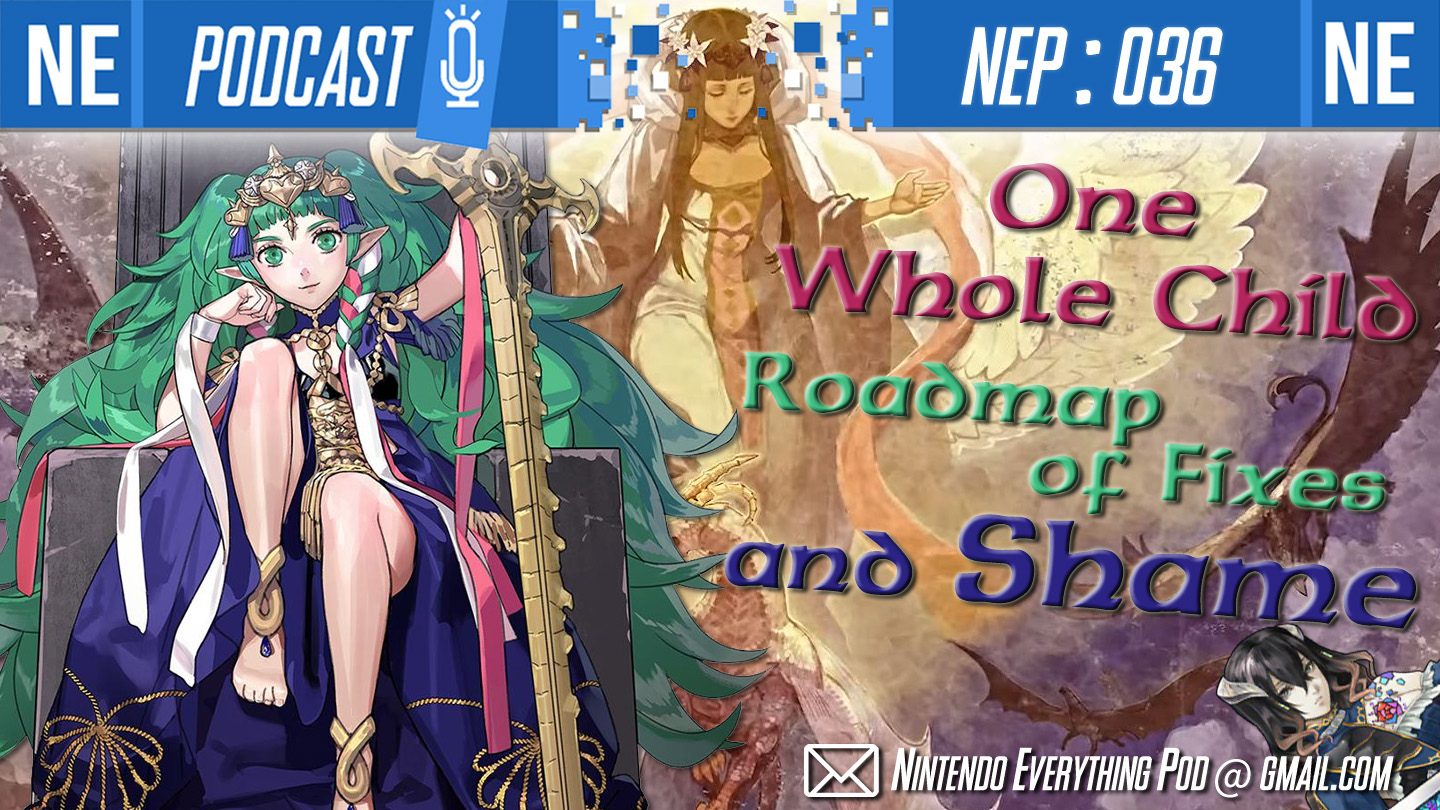 Hello my beautiful weapon triangles! Fire Emblem: Three Houses is coming out in three weeks, so we're celebrating by discussing all about some new details we've got on how the game plays and how Koei Tecmo was involved with Nintendo to make this game happen.
We also talk about some interesting comments from Nintendo on 5G, Cloud Gaming, VR, and a new control style they want to create for next-gen that will become the new industry standard. Peculiar stuff! Oni also gushes about Daemon X Machina and laments Bloodstained stumble onto the Switch.
If you'd like to support our show, you can help out by sharing the show with someone who hasn't heard us before, and by rating us 5 stars on iTunes! We really appreciate all your support an thank you so much for listening!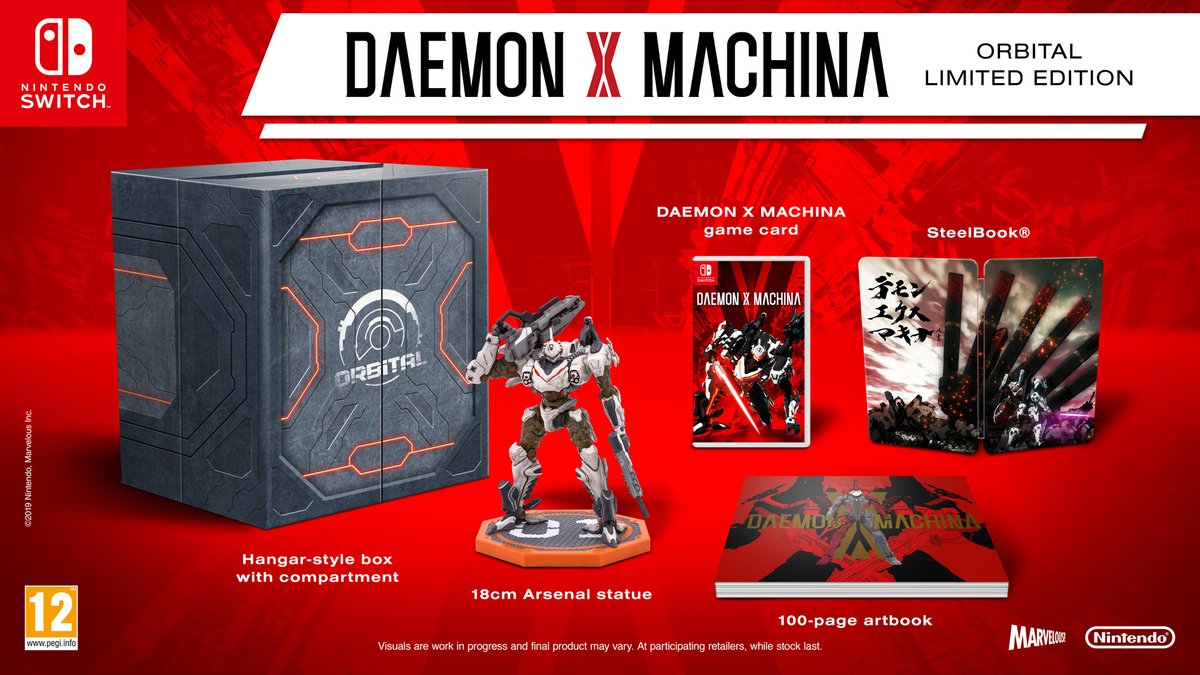 Amazon Spain has opened pre-orders the newly-announced Daemon X Machina Orbital Limited Edition. If interested, you can reserve it here. Note that there is no U.S. shipping, unfortunately.
The Daemon X Machina Orbital Limited Edition contains the game, an 18cm-tall Arsenal statue, a 100-page artbook, a steelbook, and a hangar-style box with a compartment in which the Arsenal statue can be displayed.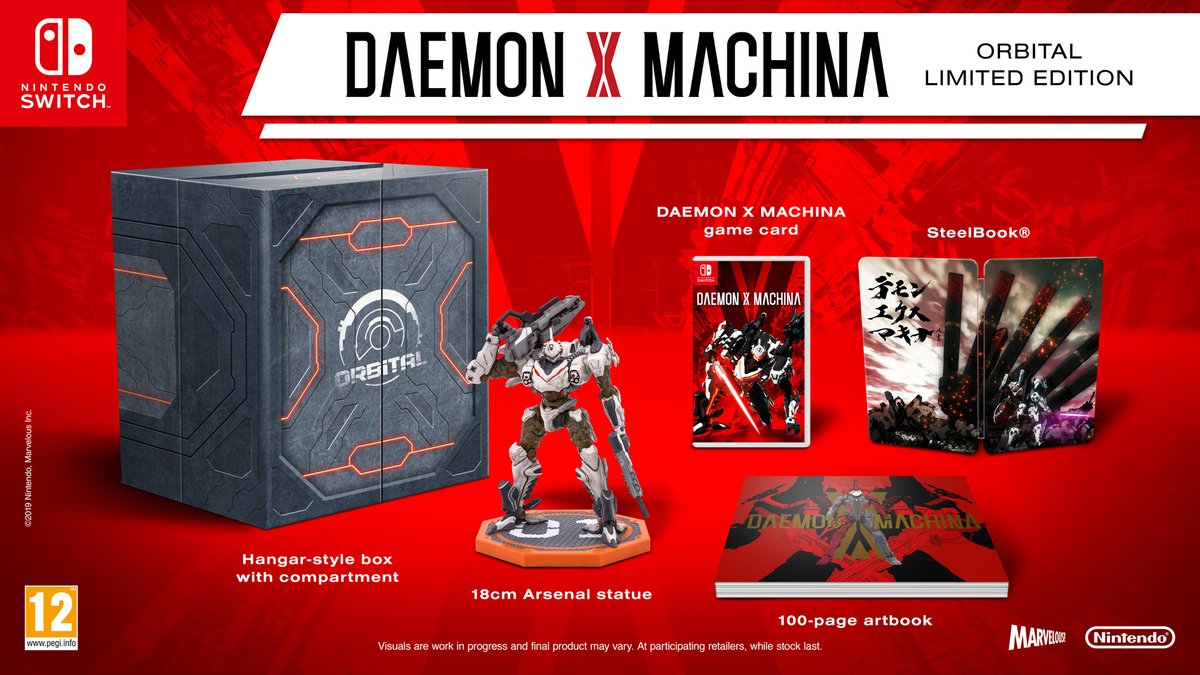 Nintendo of Europe has announced a collector's edition for Daemon X Machina. The "Orbital Limited Edition" contains the following:
Daemon x Machina game card
Hangar-style box with compartment
18cm Arsenal statue
Steelbook
100-page artbook
This limited edition will be available on the same day as the regular version, September 13. So far, this limited edition has only been confirmed for a European release.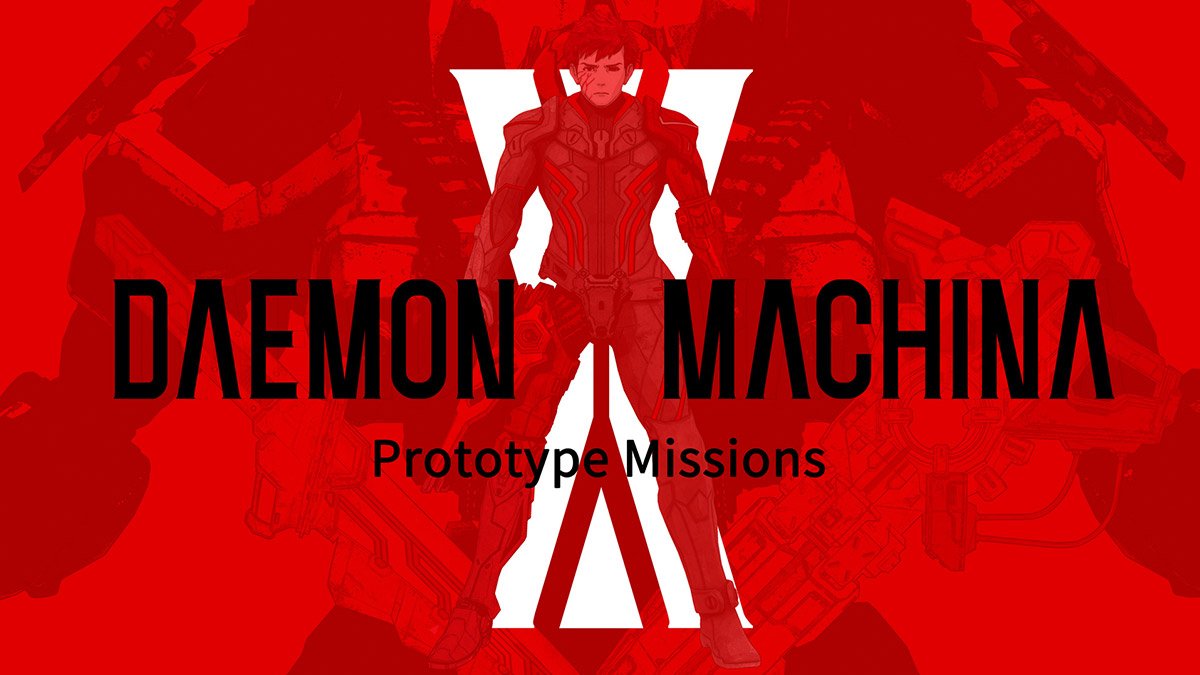 Daemon X Machina's demo ended up working out very well for the game. Marvelous was able to field feedback from a ton of users who tried it out, resulting in many improvements. You can see what was changed in a recent trailer here.
One aspect not pointed out in the video concerns a technical improvement. According to director Kenichiro Tsukuda, the frame rate has been improved since the demo's release. We won't know how the game holds up until we're closer to release, but it should be smoother than what players experienced previously.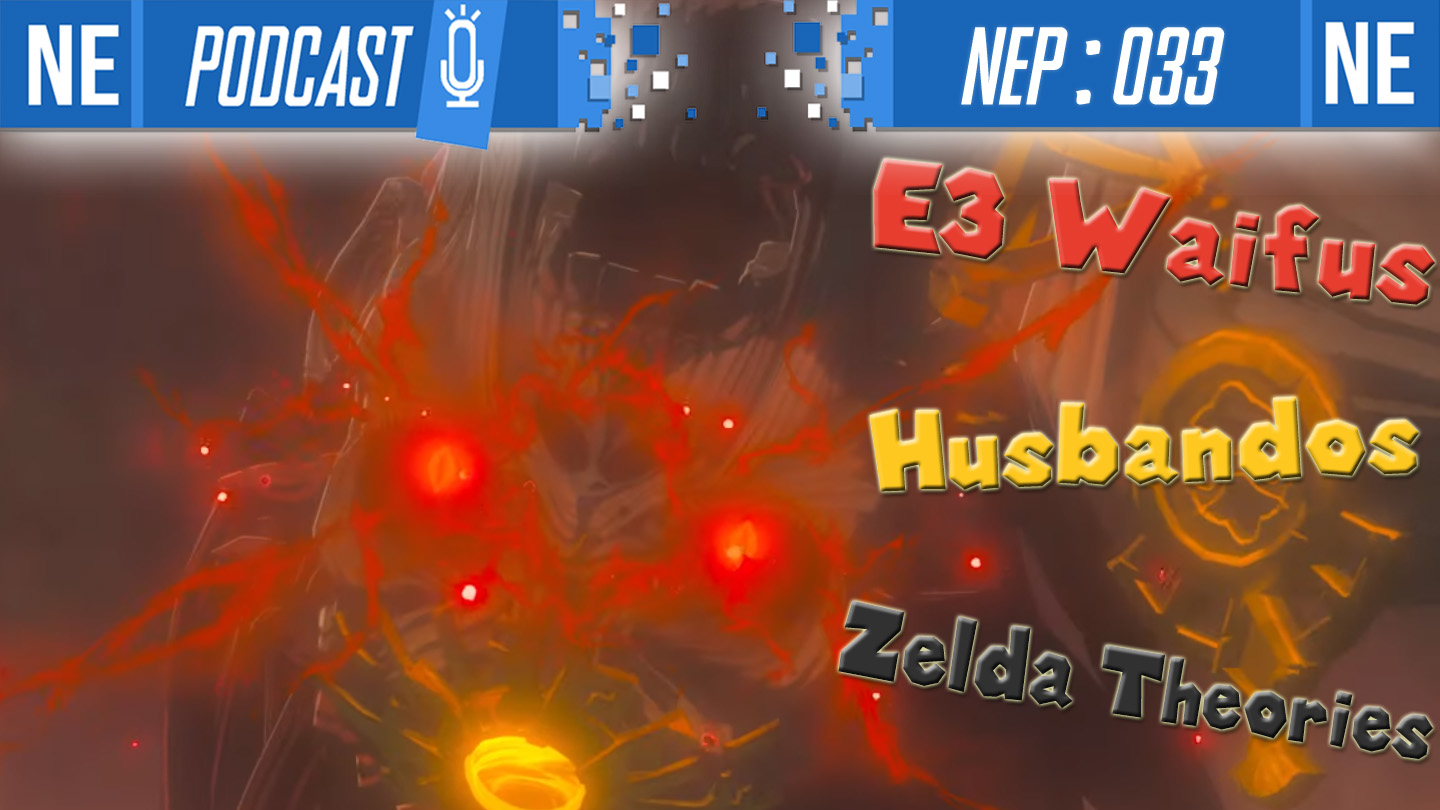 Hello my beautiful Banjos and Kazooies! This week is post E3, and we have so much to talk about, it's not even fair to our monthly data cap! Oni talks first-hand experiences on the Show Floor and discusses the entirety of the Nintendo E3 Direct and then some with Galen!
Part way through the episode, Galen suddenly had a swig of idiot juice and started being wrong about everything, but Oni keeps him on track as he recalls Eiji Aonuma's old plans for new gameplay in Breath of the Wild. The gang may have figured out how the sequel is gonna go! Or at least they'd like to think they have… Check below the break for the full details!
To celebrate E3, we're doing double content all month long! Mostly. We hope you're enjoying! The best way to support our show is to recommend the podcast to others, and rate us 5 stars on iTunes! We really appreciate all the support you've given us throughout the show.
Thank you so much for listening!

Earlier today, we heard that HORI would be releasing a special accessory for Daemon X Machina in Japan. We now have confirmation that the device, known as the Switch Split Pad Pro (Daemon X Machina Edition), will be coming to North America.
Here's an overview from a new Amazon listing: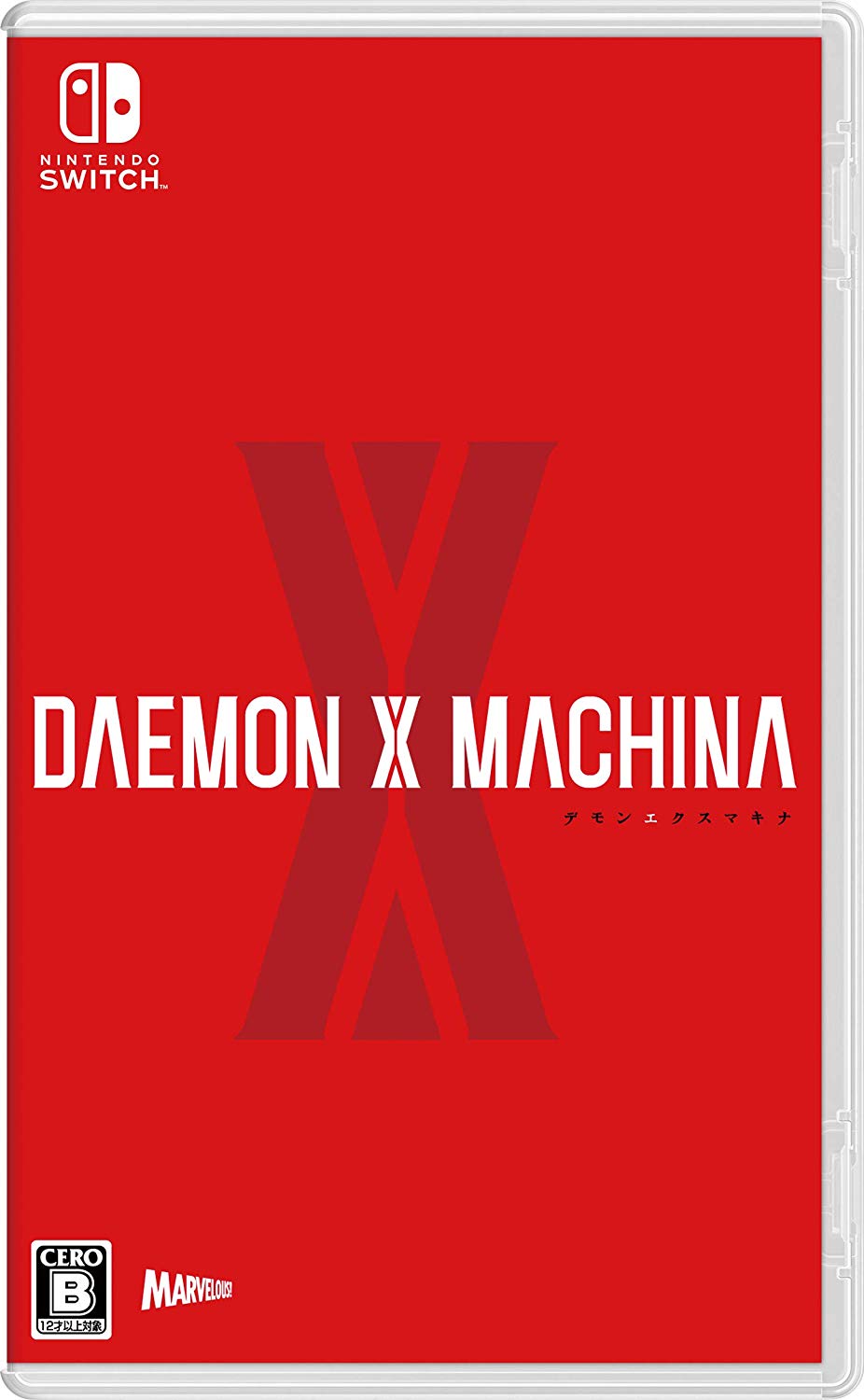 Amazon has posted the Japanese boxart for Daemon X Machina. Get a look at the packaging image above.
To compare, here's the western version: