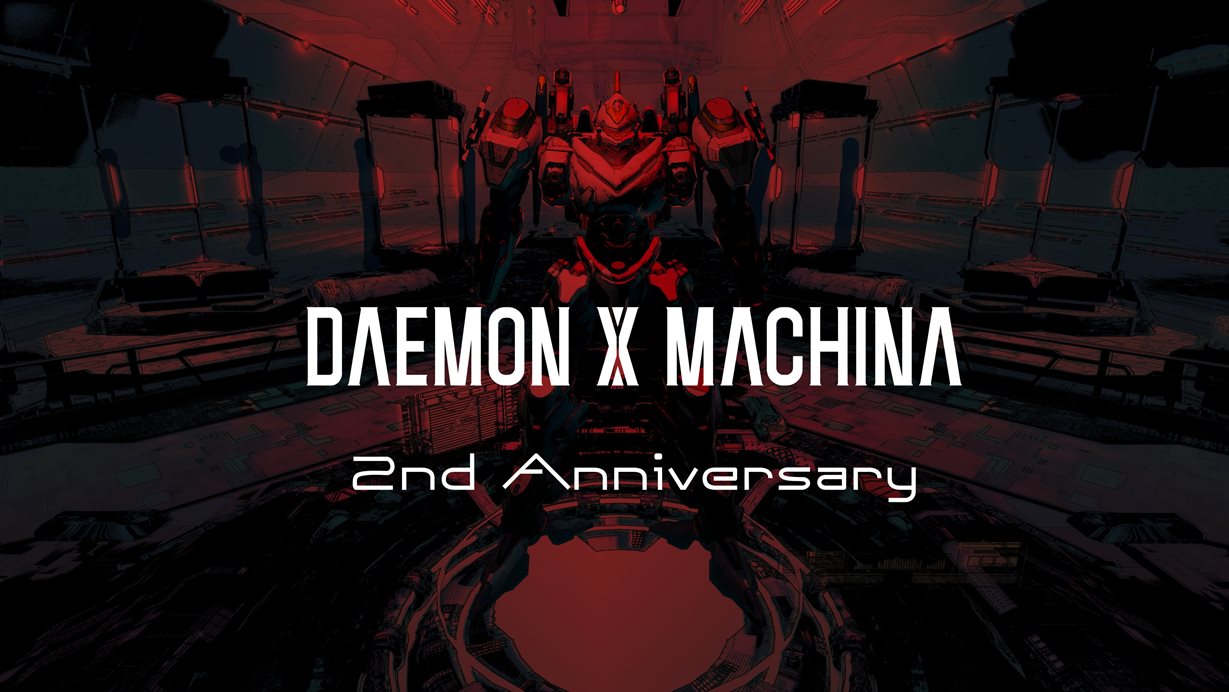 Daemon X Machina will have some sort of sequel in the future, producer Kenichiro Tsukuda has teased.
Tsukuda made a few vague comments about the future of the IP during a second anniversary stream earlier today. He noted that "we will make some kind of sequel", though "it's going to take time."
Below is Nintendo Everything's full translation of Tsukuda's comments: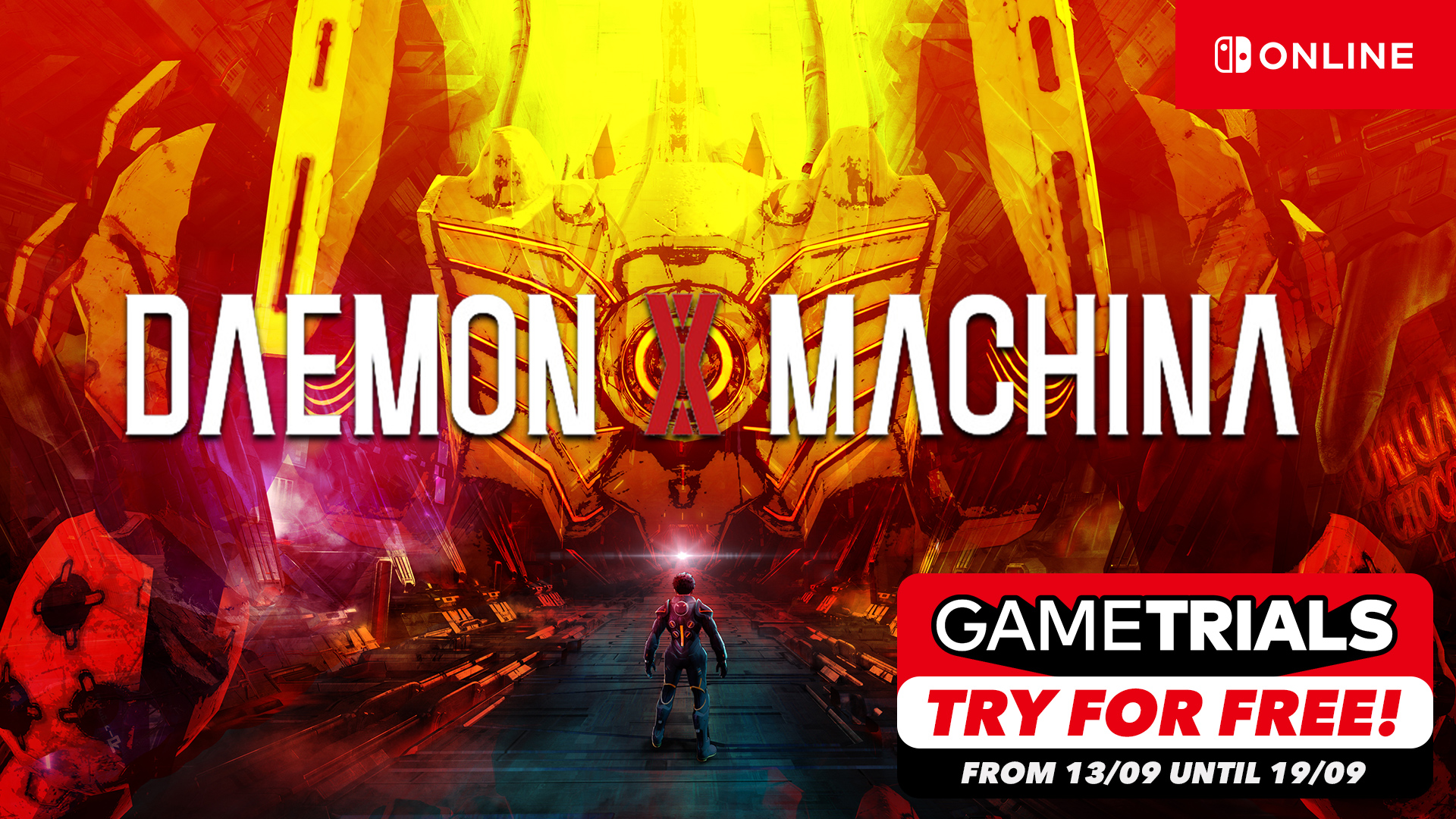 Yesterday, Nintendo announced that Nintendo Switch Online subscribers in Japan would be able to participate in a new Nintendo Switch Online Game Trial for Daemon X Machina. Nintendo of Europe has also confirmed that this Trial will be available to players in the region for a limited time.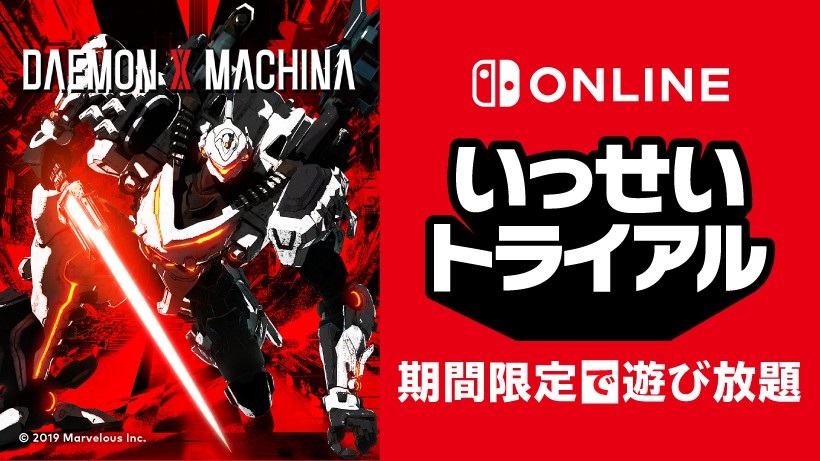 Daemon X Machina will be offered as the next Nintendo Switch Online Game Trial in Japan, Nintendo has announced. With an active subscription, it can be played entirely for free during a limited period.
The trial begins on September 13. Players can experience everything the full version has, including local and online multiplayer. Save data can be carried over to the main game as well.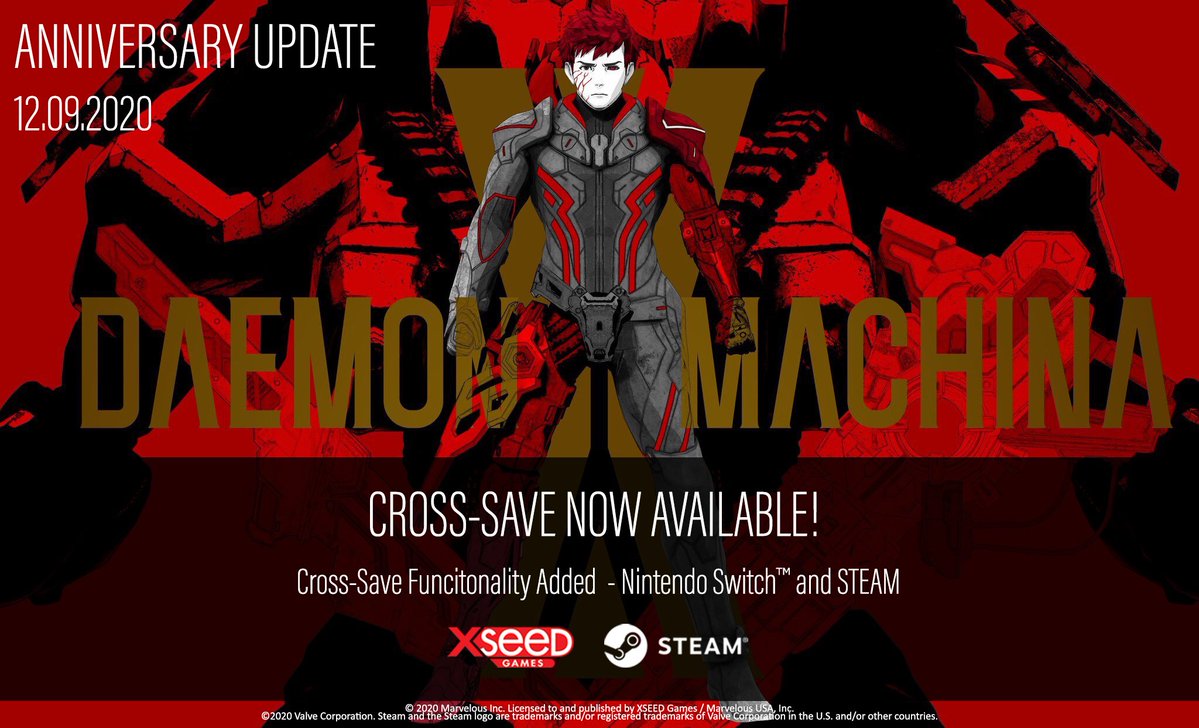 Daemon X Machina has updated again with some major functionality. The Switch and PC versions now support cross-save functionality, XSEED has announced. That means you can continue progress between both platforms.
Over the past year, Daemon X Machina has received a number of notable updates. The game most recently celebrated its first anniversary with additional content.
Daemon X Machina first launched for Switch in September 2019.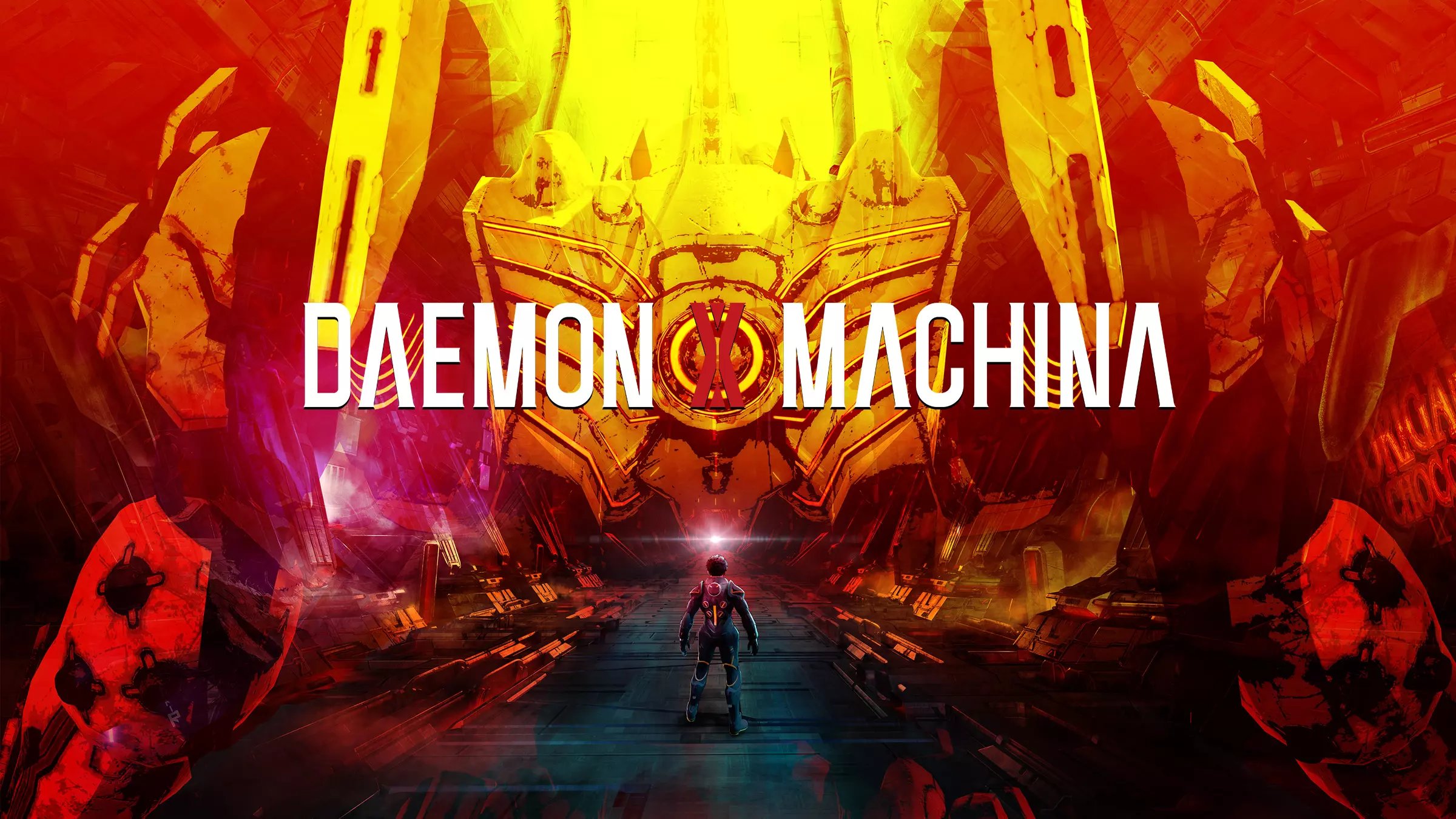 To celebrate its first anniversary, Daemon X Machina received a major 1.4.0 update last week. A bunch of new content was added in the patch. For those that need a reminder of everything included, we have the full roundup here.
Another small patch has been released to address an issue from version 1.4.0. Players can now access version 1.4.0, which fixes a bug in which the new mission "Destroy Eclipse RT: Ω" would not be added.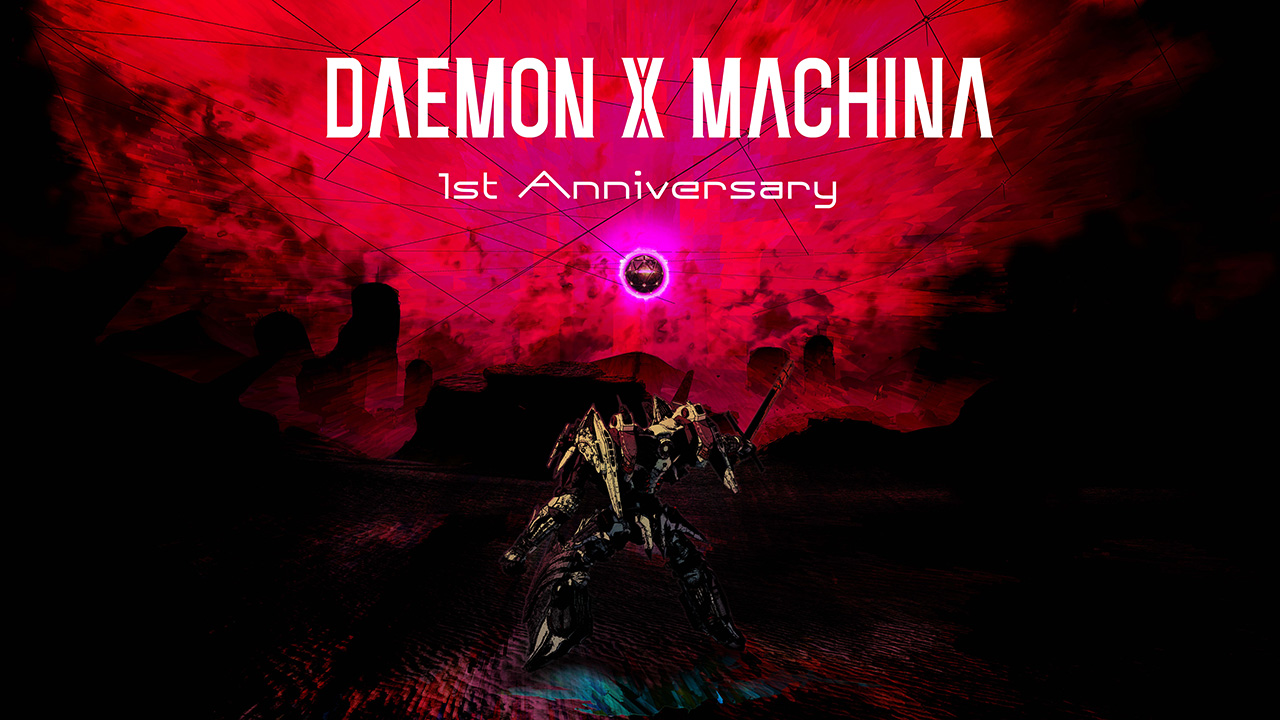 Back in September, an anniversary update was announced for Daemon X Machina. It's now been confirmed that this has gone live.
Version 1.4.0 includes the following content: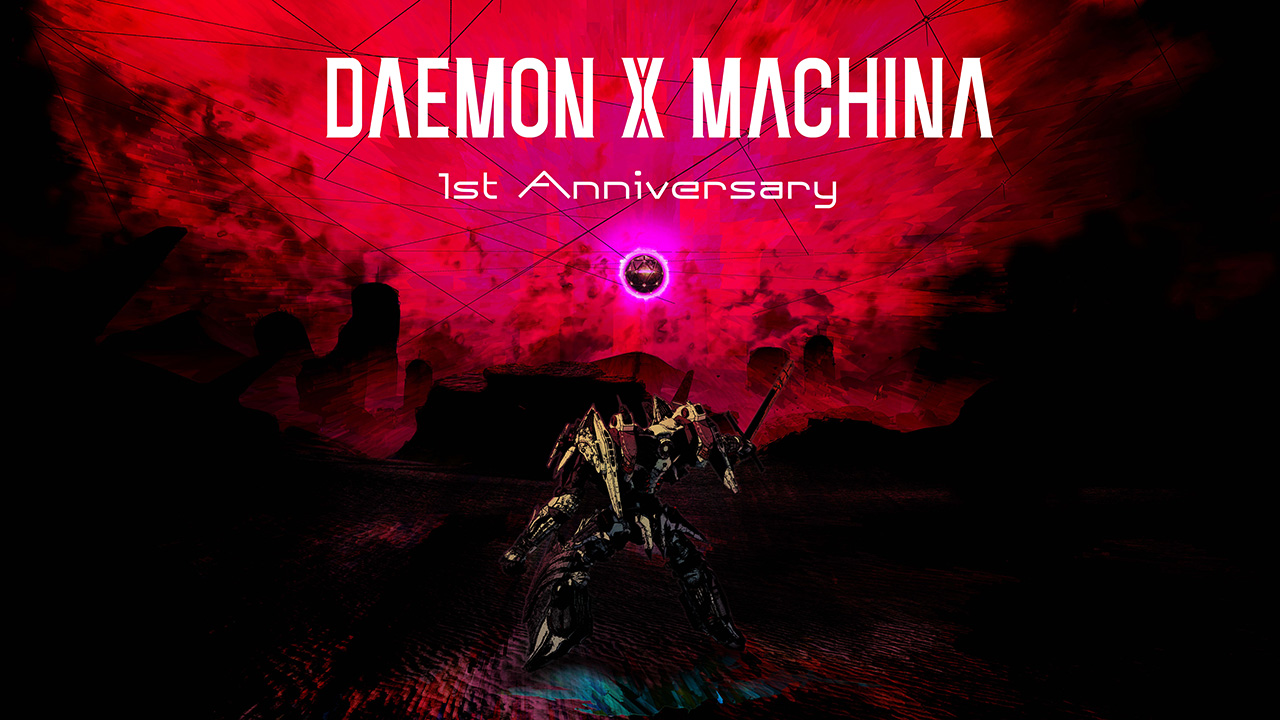 Marvelous has announced that in celebration of Daemon X Machina's one-year anniversary, the third-person shooter will be receiving a free update. According to a translation from Gematsu, the new update includes:
"Grossfeiern" Arsenal skin
"Grandemon" Outer suit
"Eclipse RT: Omega Destruction Strategy" Order – Battle against the strengthened Colossal Immortal "Eclipse Q."
Three Arsenal decals
Three Preview backgrounds
The update is set to arrive in November.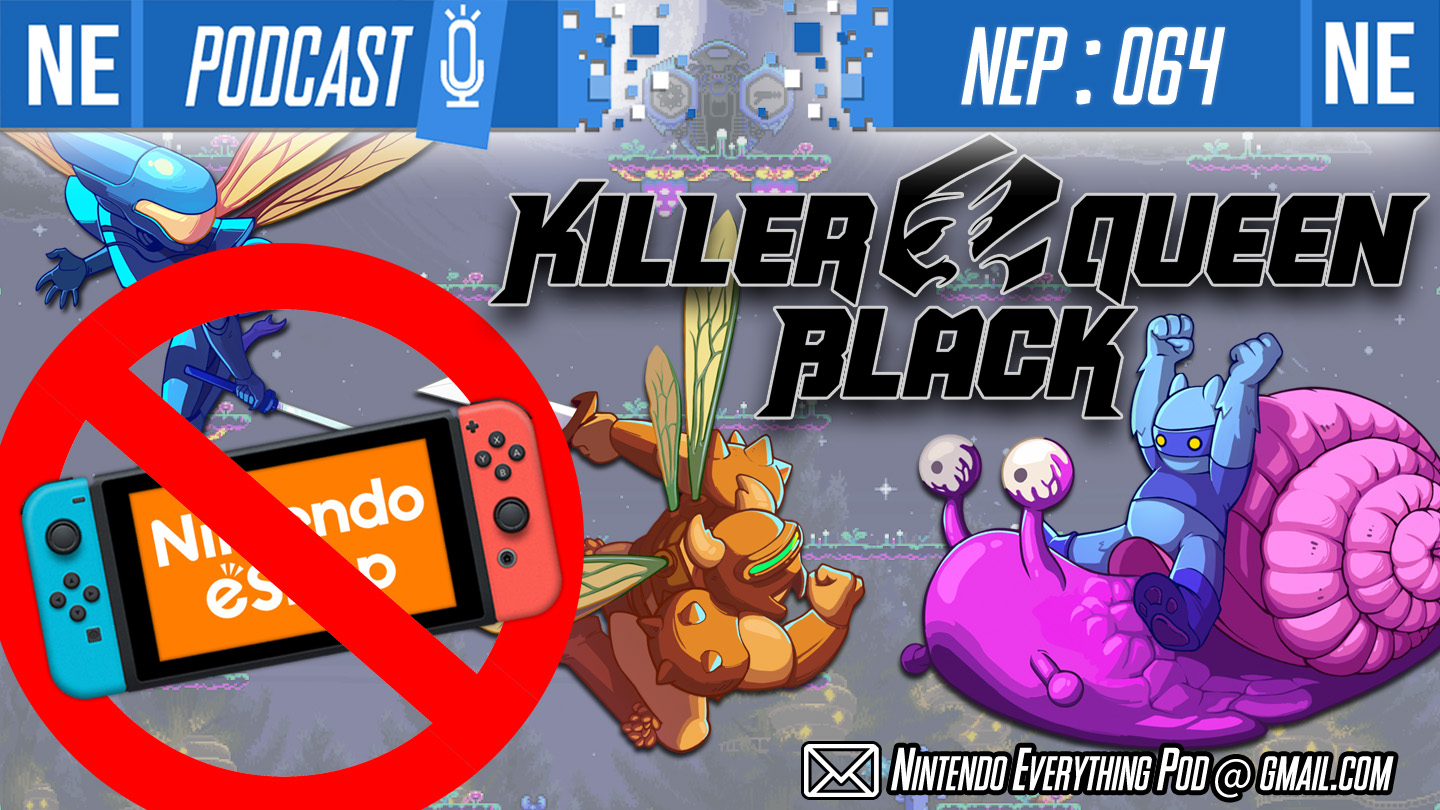 Hello, kids and squids! We apologize for the late episode this week, but we've got a really great one. This week on NEP, we're joined by Matt Tesch from Liquid Bit of Killer Queen Black fame. He's talking with us about their fascinating history on how this small arcade cabinet came to be an online competitive co-op phenomenon. It's a really inspiring story that we're excited to share with you. In addition, Galen and Oni Dino cover Nintendo's controversial lawsuit win against Germany and Norway regarding the inability to cancel eShop pre-orders. Plus, Galen takes any shred of Mega Man Battle Network news he can get.
If you're enjoying NEP, please consider giving us a 5 star review on Apple Podcasts, aka new iTunes. It's incredibly helpful in getting us exposed to new listeners through algorithms, so we would greatly appreciate your help. Thank you for listening!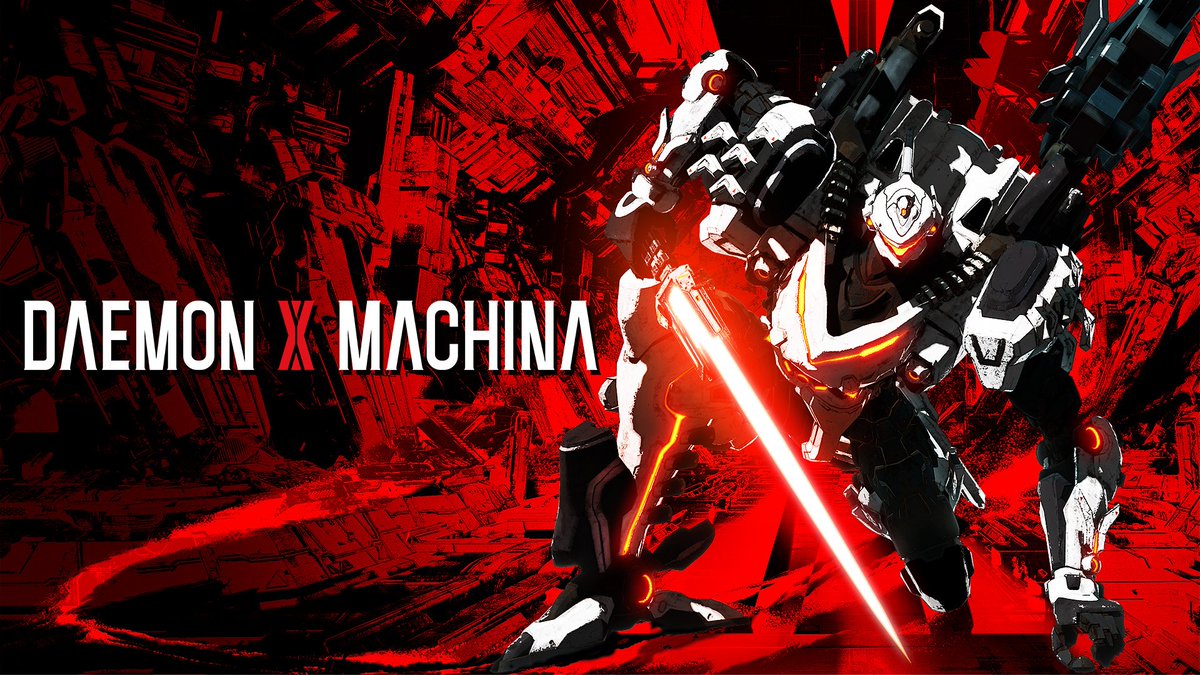 Daemon X Machina has been updated to version 1.3.1. This patch includes a variety of bug fixes:
Fixed the bug where starting Investigation Missions would occasionally get stuck at Loading screen.
Fixed the bug where sortieing while equipping Ame-no-Ohabari would end up not actually equipping it.
Fixed the bug where using Slot Expansion attachment wouldn't reduce money in possession.
Fixed the bug where the Dreadnought would disappear from its destruction scene.
Fixed the bug where there would be no elemental damage effects when receiving attack with a shield.
Fixed other bugs.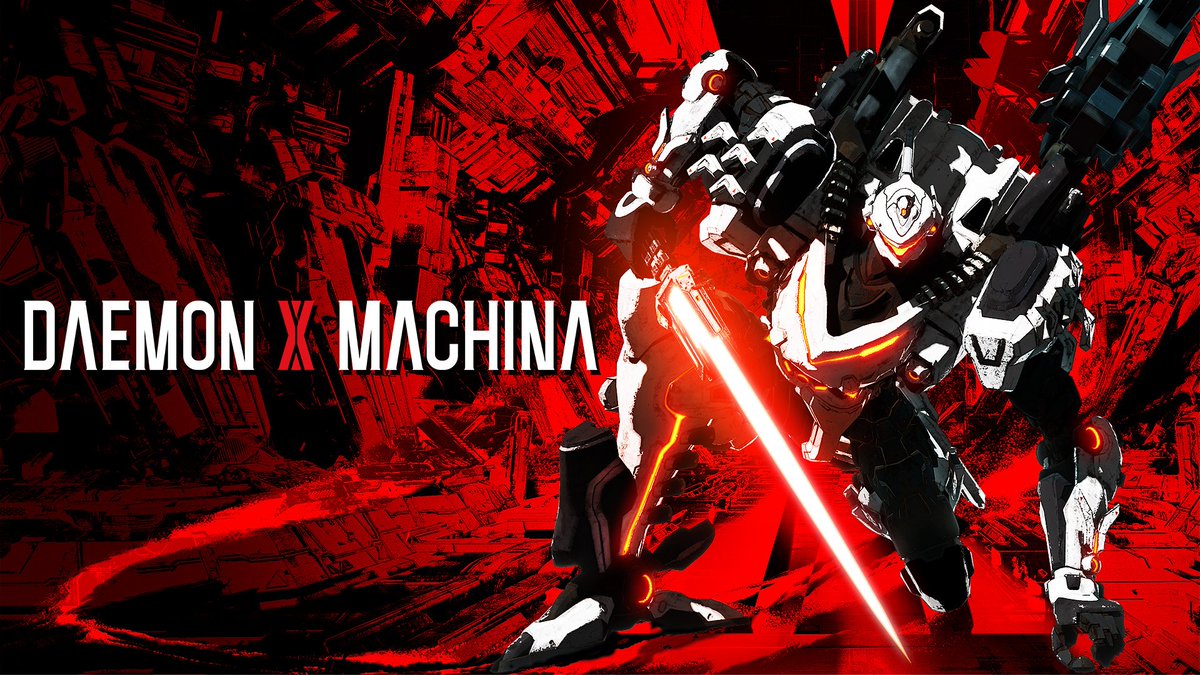 Next month, a new Daemon X Machina book will be released in Japan. Known as the "Setting Documents Collection", it's packed with official art and various materials that will be shown for the first time, comments from producer Kenichiro Tsukuda (in Japanese), and more.
Here's a product description from Play-Asia: