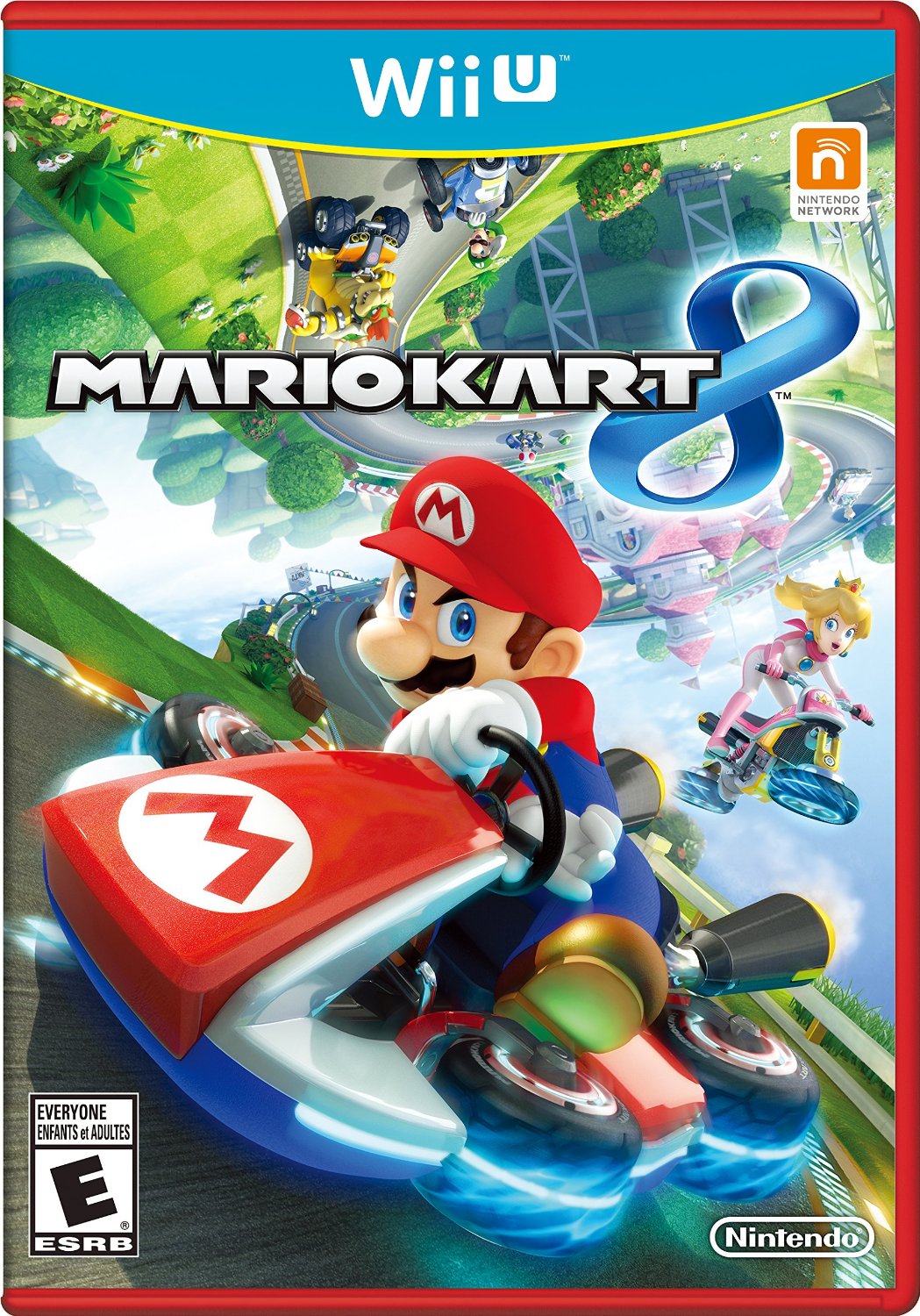 Amazon has discounted a pair of notable games by $15. On Wii U, Mario Kart 8
can be had for only $45. The price of Devil Survivor 2: Record Breaker
has also been reduced, as it now only costs $35.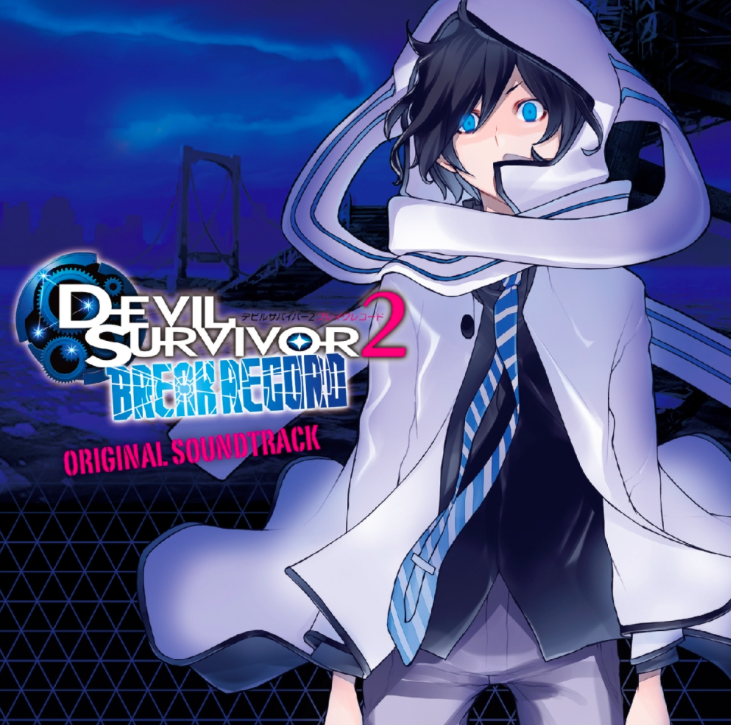 Shin Megami Tensei: Devil Survivor 2 Record Breaker will be getting an official soundtrack released in Japan on July 22nd. The following lists out the available tracks that will on the soundtrack;
Songs: Disc-1
01. Liaoning World
02. Threats and Vulnerabilities
03. Toriangurumu
04. Providence
05. Break the Record
06. At Last
07. Grand Finale
Bonus Track
08. Toriangurumu -extended ver.-
Songs: Disc 2 
01. Phantom of the world
02. Exploration
03. Deepen the mystery
04. Desperate situation
05. Attack
06. Collapse
07. Devastated town
08. Challenge to fate
09. Horror
10. Hero is not?
11. Jipusu – Designated geomagnetic Research Department
12. Confrontation
13. Debioku
14. Special auction                                                                                                                                                         15. Fleeting
16. Dark clouds
17. Countdown
18. Seputentorion
19. Break Out
20. Beyond the Sichuan
21. Devil Coalescence
22. Ureu who
23. Touch the Heart
24. Requiem
25. Battle of the Brave
26. Decisive Battle of the Allies
27. Elegy
28. Strategy Start
29. Species Will
30. Akashic Record
31. World of Administrator
32. Naru new order
33. Dawn
34. Storage Chu
35. Beyond Chu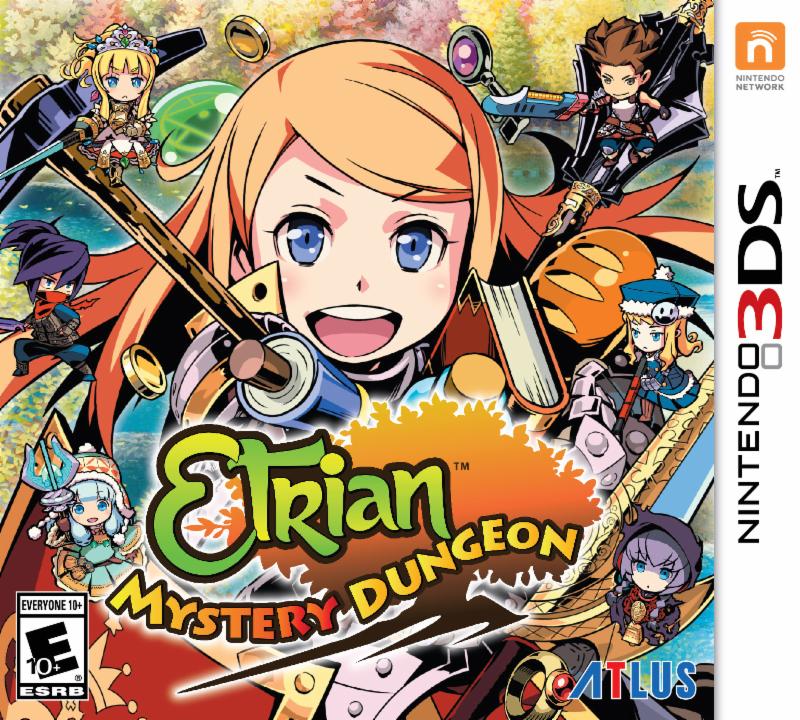 NIS America has announced European release dates for two 3DS titles developed by Atlus.
Etrian Mystery Dungeon kicks things off on September 11. On October 30, Devil Survivor 2: Record Breaker is scheduled for launch. Both titles are releasing physically and digitally.
Source: NIS America PR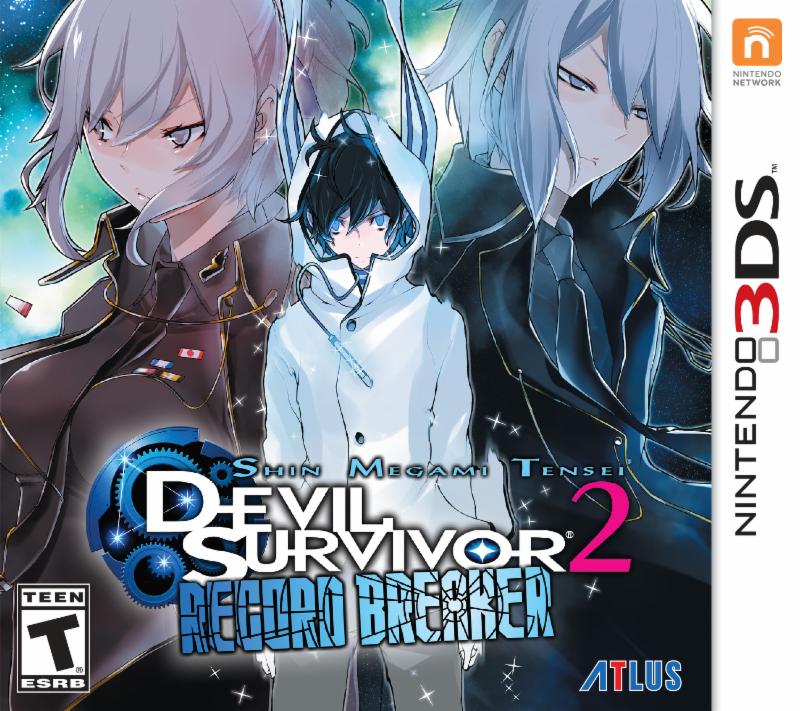 The last portion of Devil Survivor 2: Record Breaker DLC has launched today. Players can get their hands on the Addonetarium free battle, which lets them take on monsters that come with useful Add-ons. These provide extra bonuses during demon fusion.
Atlus is also sending out new SpotPass demons today. Those are as follows:
Vile Seth
Dragon Fafnir
Tyrant Lucifuge
Megami Black Maria
Touki Ongyo-ki
Beast Cabracan
Last but not least, Atlus prepared one final trailer for Devil Survivor 2: Record Breaker. View it below.
Source: Atlus PR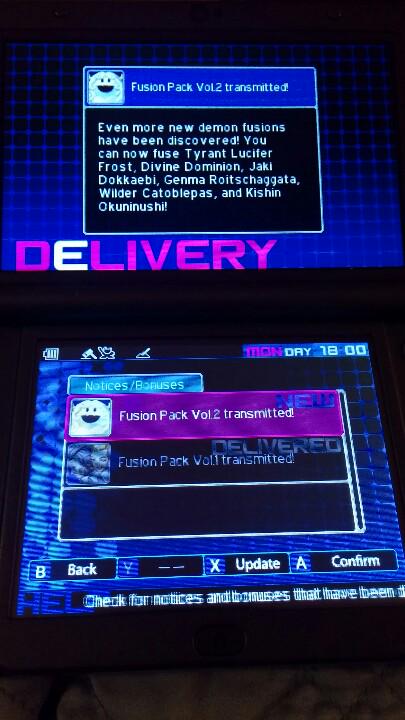 New SpotPass content and DLC is out now for Devil Survivor 2: Record Breaker.
In terms of DLC, players can now obtain the following:
Lost Demon Rescue (FREE)
===
A persuadable demon is caught in the middle of two hordes. If you can protect the demon and survive the onslaught, the demon will join your party! Use it to bolster your ranks or keep it for fusion fodder.
All Skills Must Go! ($0.99)
===
Scattered around the battlefield are memory sticks loaded with powerful skills for your party. But the demons around have their eyes on them too, and will try and abscond with the memory sticks. This is one situation when you're going to want to make sure to use non-combat skills that slow down enemies and/or speed up your party.
Let the Demons Grow ($0.99)
===
This is an old-fashioned free-for-all battle. These demons are loaded with extra experience, so systematically pick them off to reap EXP rewards and level your entire party.
The new SpotPass content, as pictured above, allows for new demon fusions.
Thanks to Axl_abe for the tip.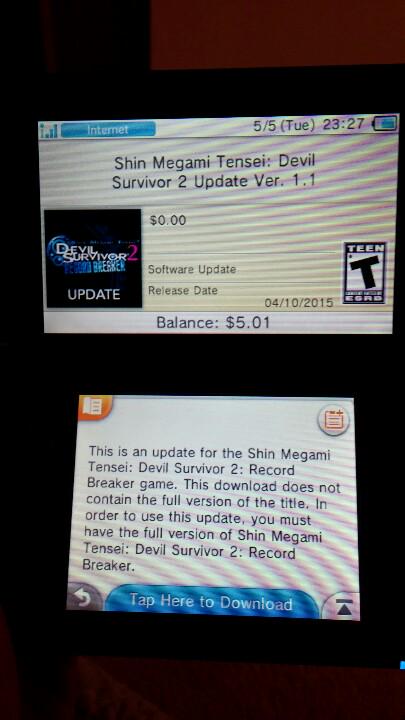 An update is now available for Devil Survivor 2: Record Breaker. It's version 1.1, but you may have some trouble downloading it. Dennis reviewed the game for us, yet he couldn't find any sign of the patch last night. Hopefully you'll come across it when booting up the game with Wi-Fi enabled!
Thanks to Axl_abe for the tip.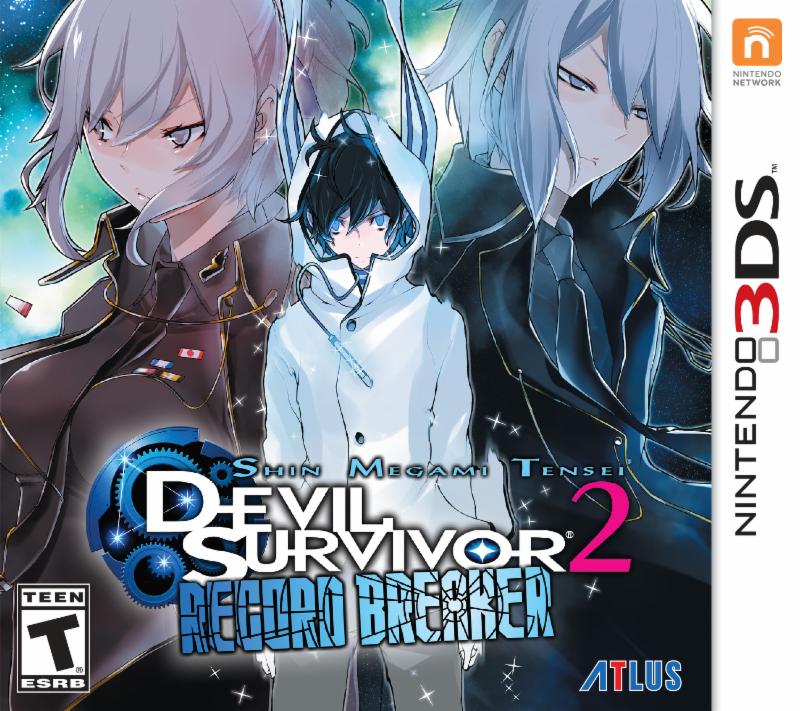 NintenDaan has uploaded another 70 minutes of footage from Devil Survivor 2: Record Breaker. Take a look at the video below.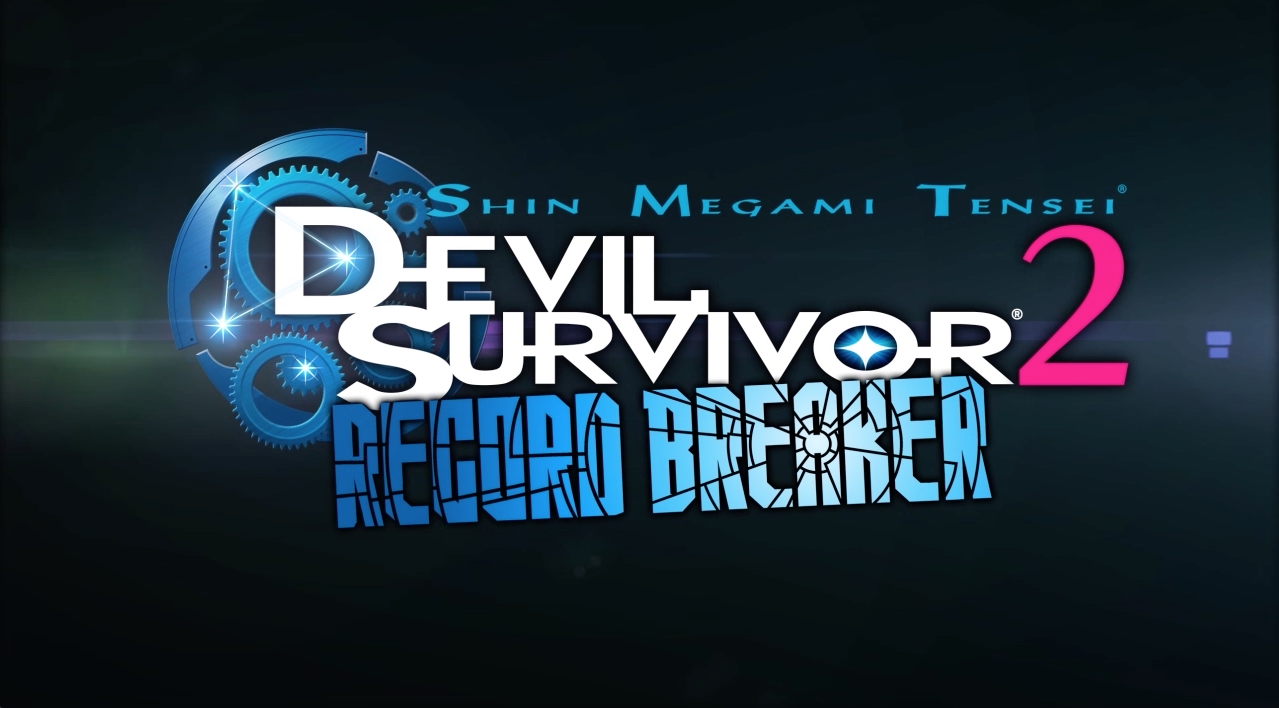 Devil Survivor 2: Record Breaker is out today in North America. For an extensive look at the game in video form, check out the large amount of footage below.
Our Devil Survivor 2: Record Breaker review went live yesterday. Be sure to give it a read if you're curious about how the game turned out!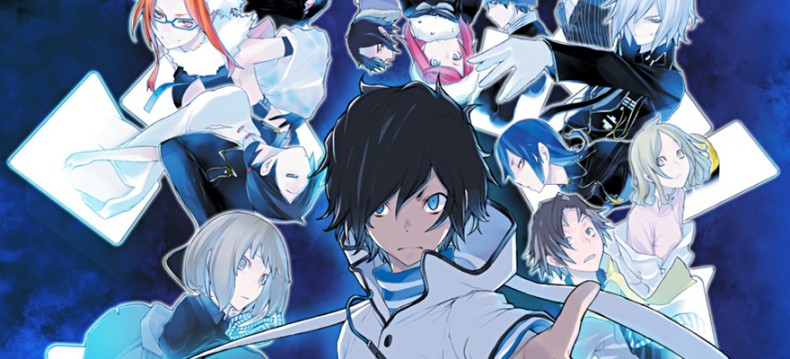 System: 3DS
Release: May 5, 2015
Developer: Atlus
Publisher: Atlus
---
Author: Dennis
When you think demons, you think about terrible sentient monsters that aim to do nothing but torture you and inevitably drive you to death. But what if you were put in a position where the very thing that's nurtured to torment and cause perpetual trepidation becomes the cause and reason for your survival in a world that's quickly dissipating?
Devil Survivor 2: Record Breaker wants you to experience this firsthand, with an extensive and elaborate narrative that shapes itself by how you choose to respond to certain situations, whether it be during gameplay in the battlefields set all around Japan, or during a cut-scene where you're sometimes prompted to choose how to respond when interacting with another character. This is a game that wants you to be personally invested, to the point where they let you name your character, both first name and last. You're only given a certain amount of spaces to input your name, but most names should fit with ease like mine did – Keanu Reeves.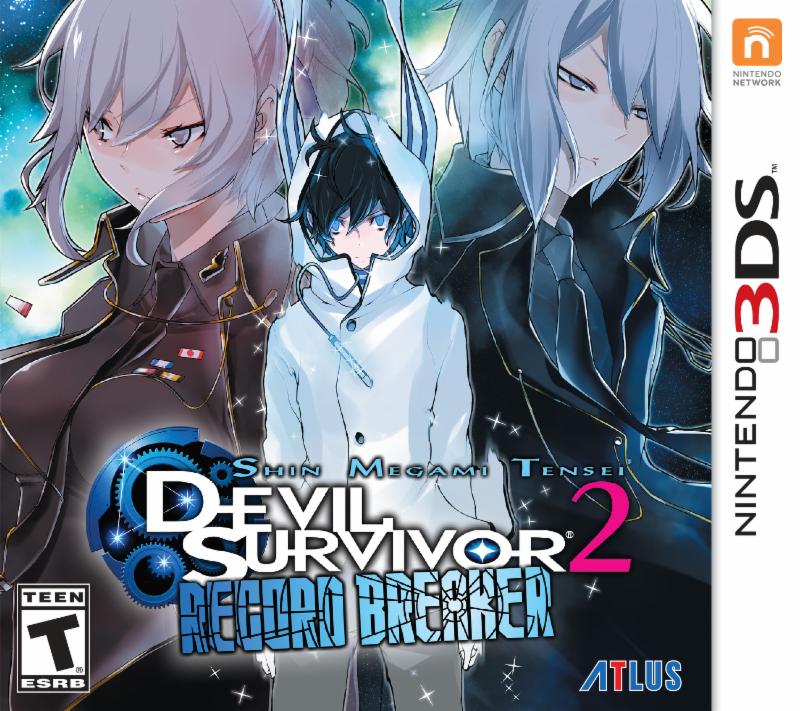 Atlus lifted the reviews embargo for Devil Survivor 2: Record Breaker earlier today. For a summary of the early verdicts, check out the roundup below.
Game Informer – 8 / 10
NintendoWorldReport – 8 / 10
Nintendo Life – 9 / 10
Destructoid – N/A
We posted our review of Devil Survivor 2: Record Breaker earlier today. For those that missed it, it can be found here.