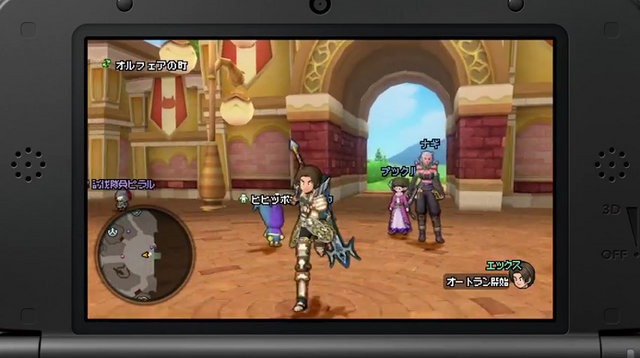 As Media Create reported yesterday, Dragon Quest X for 3DS sold just over 52,000 copies in its first week. Those sales were accompanied by an incredibly high sell-through rate.
According to Media Create, Dragon Quest X 3DS sold through 95.53 percent of its initial shipment, leading to sell outs in many stores. A download campaign also increased the user base for the game, so makers' expectations were exceeded and new shipments are halted temporarily. As a result, next week's sales numbers are expected to decline.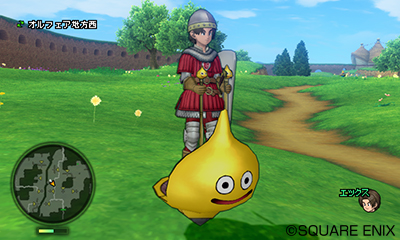 Dragon Quest X players on 3DS have been experiencing issues with the game. As such, Square Enix has temporarily halted further shipments.
While problems are being examined and Square Enix is close to reaching a solution, it may be still difficult to log in during peak times. Due to cloud streaming, there has been sound skipping as well. The sound issue was reduced somewhat with maintenance that was carried out yesterday and the developers will address the problem in further maintenance periods. These problems are only affecting the 3DS version since it uses cloud technology unlike the Wii U, Wii, and PC releases.
Square Enix says it underestimated the capacity needed to support all simultaneous players for the 3DS version. In order to allow for a smoother experience for existing players on Nintendo's handheld, the company is cancelling further shipments of the game temporarily. Small shipments will pick up on September 11.
Square Enix plans to give free playtime as compensation for those who have already registered some playtime until the game can be properly experienced during peak hours.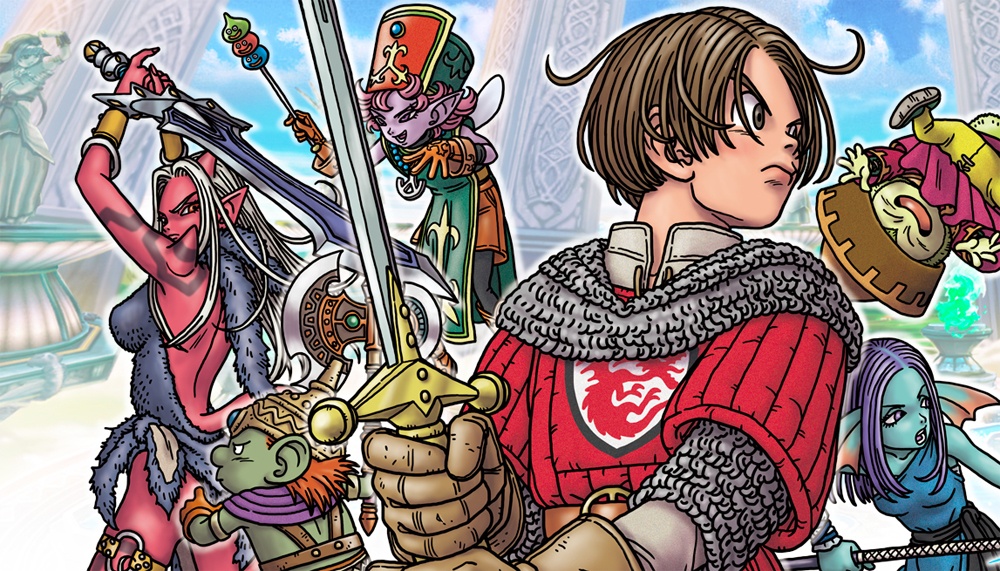 Dragon Quest X hasn't been released overseas yet. That's not because of a lack of interest from Square Enix, though.
Dragon Quest executive producer Yuu Miyake and mobile producer Noriyoshi Fujimoto, speaking with Siliconera, said the following when asked if Square Enix would like to bring the game over: "We'd love to do it! Love to."
Miyake then elaborated:
Dragon Quest X for 3DS is an incredibly small game. It only takes up 393 blocks of space, which is rather tiny indeed.
For those wondering why the size is so insignificant, that's because the actual game is stored online. The 3DS simply acts as a client and accesses Square Enix's online servers for content.
Dragon Quest X recently received a 2.3 update. Several new features are introduced in the latest version.
Dragon Quest X version 2.3 adds a flying dragon that allows players to travel between locations, new areas, and a Bingo game in the casino. There's a new storyline and set of quests as well.
Check out the gallery above for screenshots from Dragon Quest X's new update.