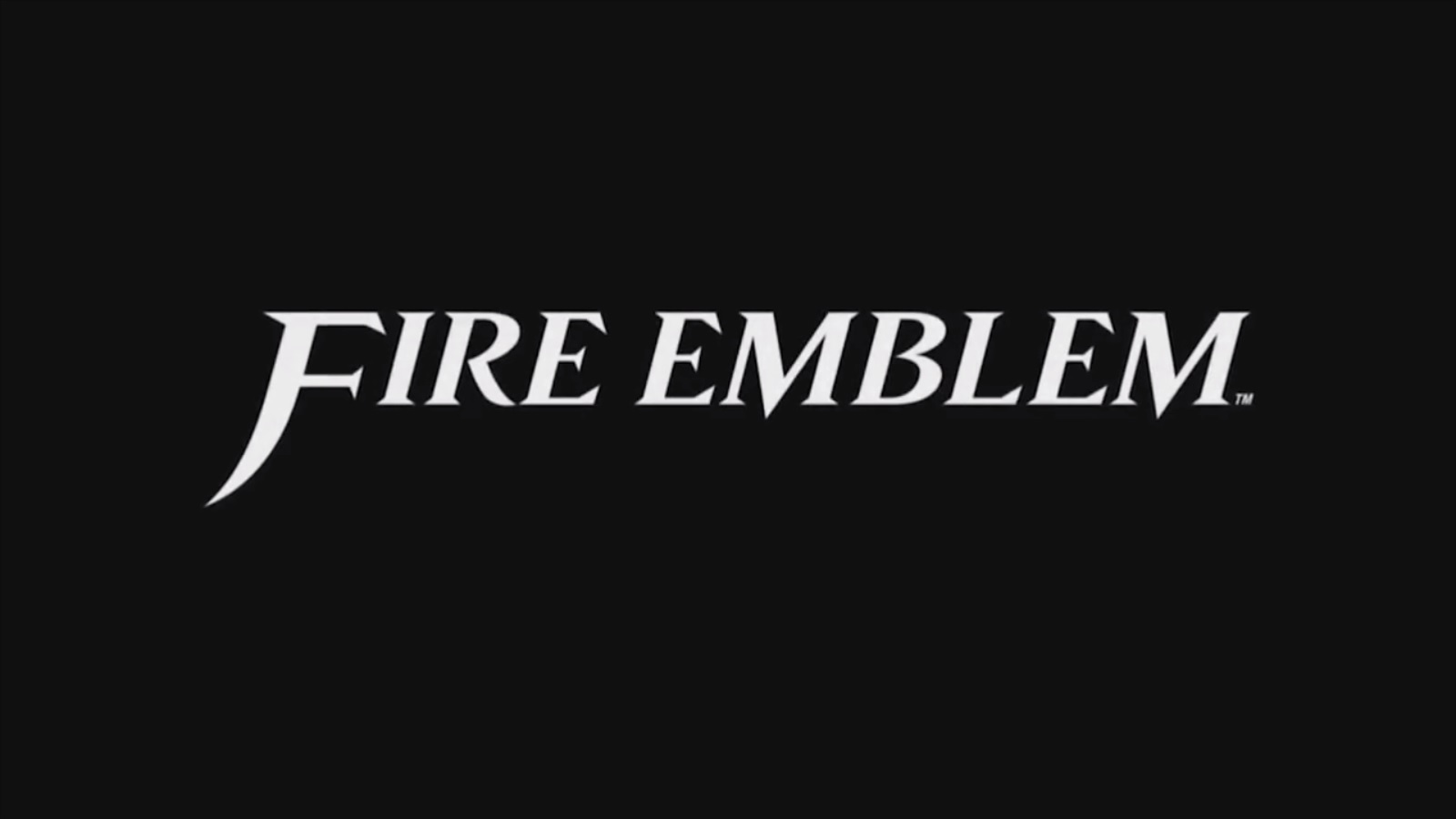 Awhile back, we heard about an unreleased Fire Emblem game for Wii. Fire Emblem series veteran Toru Narihiro noted how "you would take a large group of people with you much like Pikmin" – in other words, it sounded a heck of a lot like a real-time strategy game.
Nintendo series producer Hitoshi Yamagami elaborated on the cancelled project with Dengeki Nintendo this month. It was planned following the completion of Radiant Dawn, but never saw the day of light.
Yamagami said the following about the game, as translated by Kantopia:
"It had me as the producer, and Mr. Kusakihara as the director. It was going to be a real time strategy Fire Emblem game with all sorts of interesting departures from the norm. But, as we approached a finished product, the incredibly picky Mr. Kusahara was not content with it as it didn't fit the image he had in mind when he played it. While it was incredibly amusing watching him try the product, I don't think I could've reached such a decision so quickly based on that alone. It did show just how passionate he was about the real time system though, but, in my experience, Fire Emblem was always about minimizing casualties as much as possible and thinking about things carefully by the turn. To put together a real time experience in a short time without these considerations and make a judgement based on that was a little premature in my opinion. So, in the end, development froze."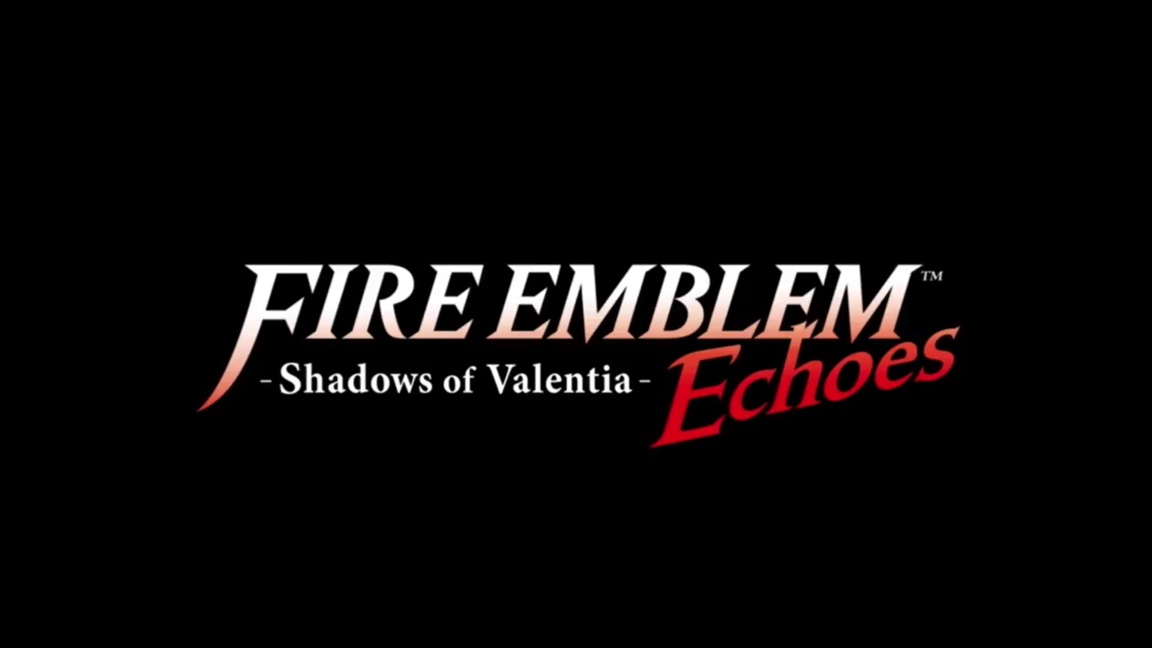 Fire Emblem Echoes: Shadows of Valentia is a remake of Fire Emblem Gaiden, the Japan-exclusive Famicom title. Using that "Echoes" name may not just be a one-time thing.
A new developer quote (probably from Nintendo Dream or another similar Japanese magazine) has one representative from Intelligent Systems saying that "Echoes" would probably be used again with another Fire Emblem make – if one were to be made.
The person stated:
"We put a lot of thought into a title like 'echoes' that can let older games 'echo' with the modern players. We were very pleased with it, and, if there were to be more remakes, we would likely use the "ECHOES" title again."
Fire Emblem Echoes: Shadows of Valentia launched in Japan last week. It's due out on May 19 in North America and Europe.
Thanks to Brian for the tip.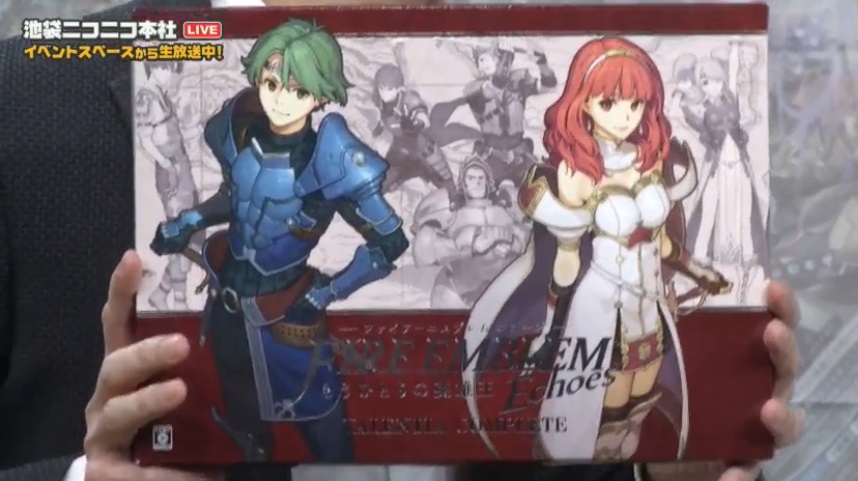 Fire Emblem 0 series 8 is coming to Japan on March 17. Since that date is so close, a live stream was held to show off what's in store in the near future as well as a few months from now.
Not only cards from series 8, but also ones from series 9 were on display. Additionally, we also have news about series 10. Thracia 776, Fates, and Heroes will all be represented there.
If that wasn't enough, the Japanese Fire Emblem Echoes: Shadows of Valentia – Valentia Complete edition was shown. This included a look at the box, special edition, Blu-ray, and promo cards.
Serenes Forest's Kirie recaps the entire event below: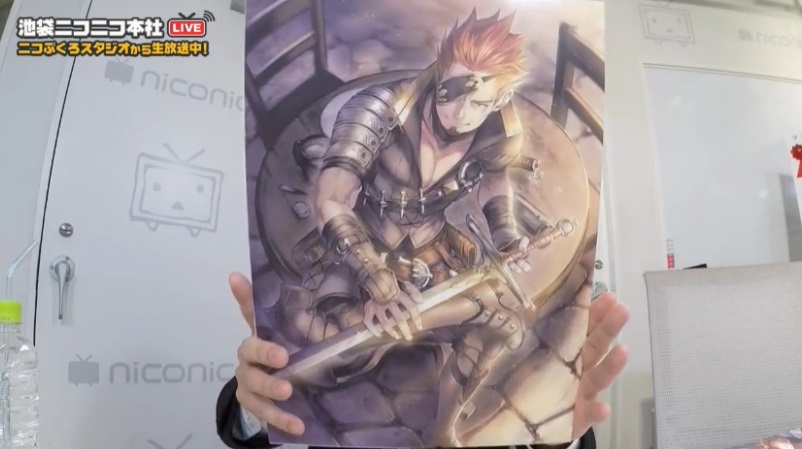 Fire Emblem 0's latest live stream is now finished. During the event, plenty of cards were shown from the next two upcoming series (series 8 and 9).
Here's the full rundown of the event from Serenes Forest's Kirie:
Fire Emblem 0 series 8 kicks off in Japan on March 17. Series 9 debuts on June 22.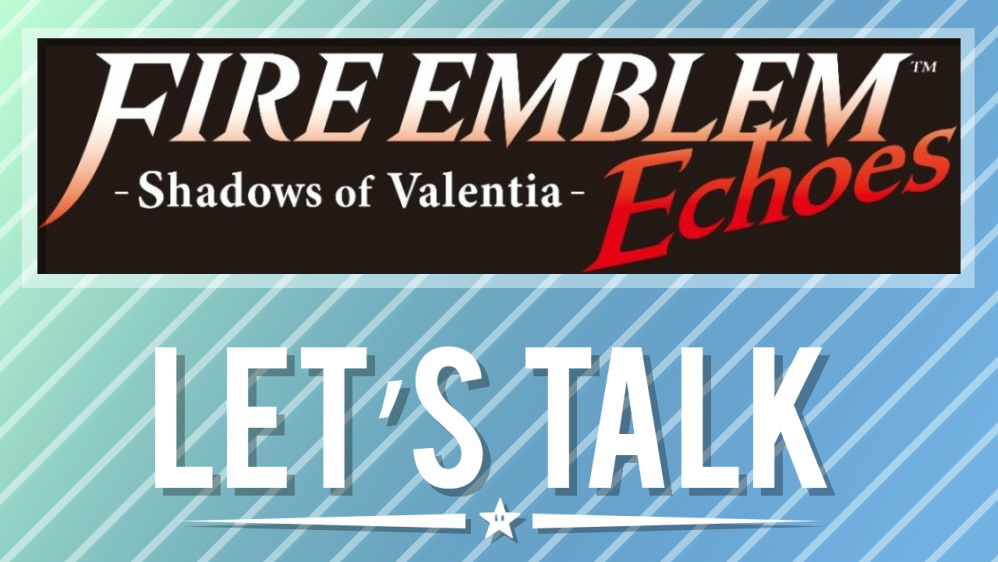 The huge Nintendo Switch Presentation 2017 was only just hosted last week, but Nintendo continued to deliver big news a few days ago. On Wednesday, the company held its new Fire Emblem Direct.
There were quite a few announcements, and some surprises along the way. Nintendo kicked things off by revealing Fire Emblem Echoes: Shadows of Valentia for 3DS, a re-imagining of Fire Emblem Gaiden. Next was the confirmation of a brand new Fire Emblem heading to Switch in 2018, followed by a bit of gameplay from Fire Emblem Warriors – plus the announcement of a New 3DS version. Finally, we got a lengthy look at the mobile game Fire Emblem Heroes.
What do you guys make of the Fire Emblem Direct? Were you surprised to see another Fire Emblem game for 3DS? Do you intend to try out Fire Emblem Heroes when it launches on February 2? Let us know how you feel in the comments below!
Highlights from last week's topic: Nintendo Switch Presentation 2017 reactions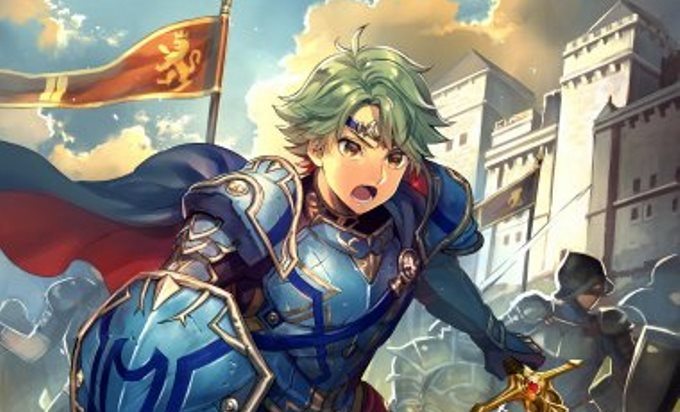 Fire Emblem 0 is the ongoing trading card game for Fire Emblem in Japan. Series 9 was announced back in November, but a new tidbit was shared this week.
Fire Emblem Echoes: Shadows of Valentia, which Nintendo just announced for 3DS, will be included in the new Fire Emblem 0 series. A sample card was shared on the official Twitter account, which we have below.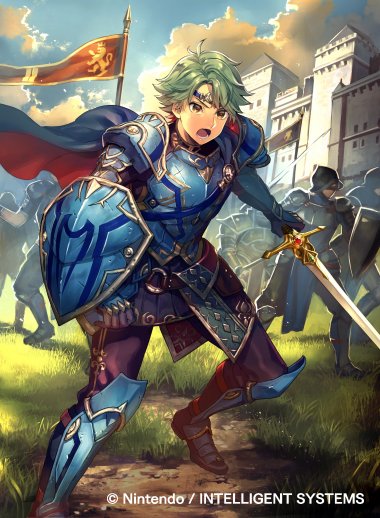 Fans can look forward to more information about Fire Emblem 0 series 9 during a live stream event on February 11.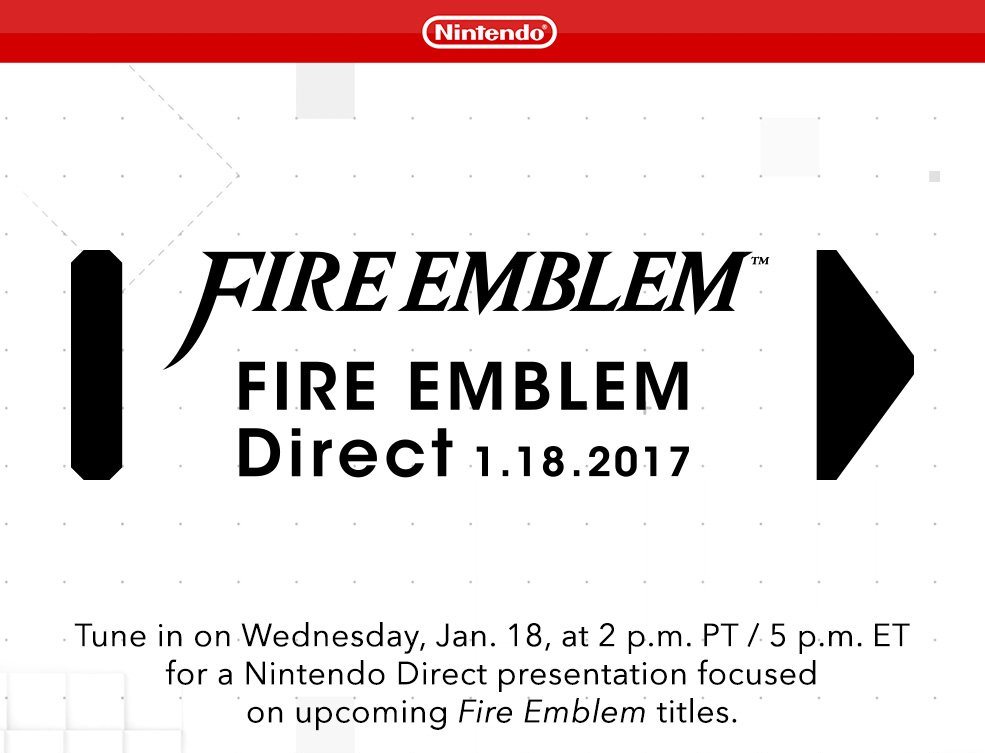 If you missed any part of today's Fire Emblem Direct, we have you covered. You can watch the presentation in full below.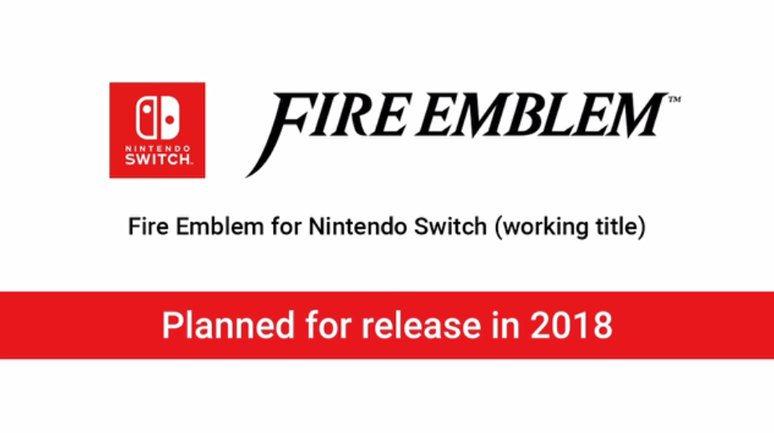 Nintendo has announced that a new Fire Emblem game is in development for Switch. It will be released in 2018.
A new mainline #FireEmblem game is coming to Nintendo Switch, a first for home consoles since 2007! Look forward to a planned 2018 release. pic.twitter.com/LyXzWEHcOw

— Nintendo of America (@NintendoAmerica) January 18, 2017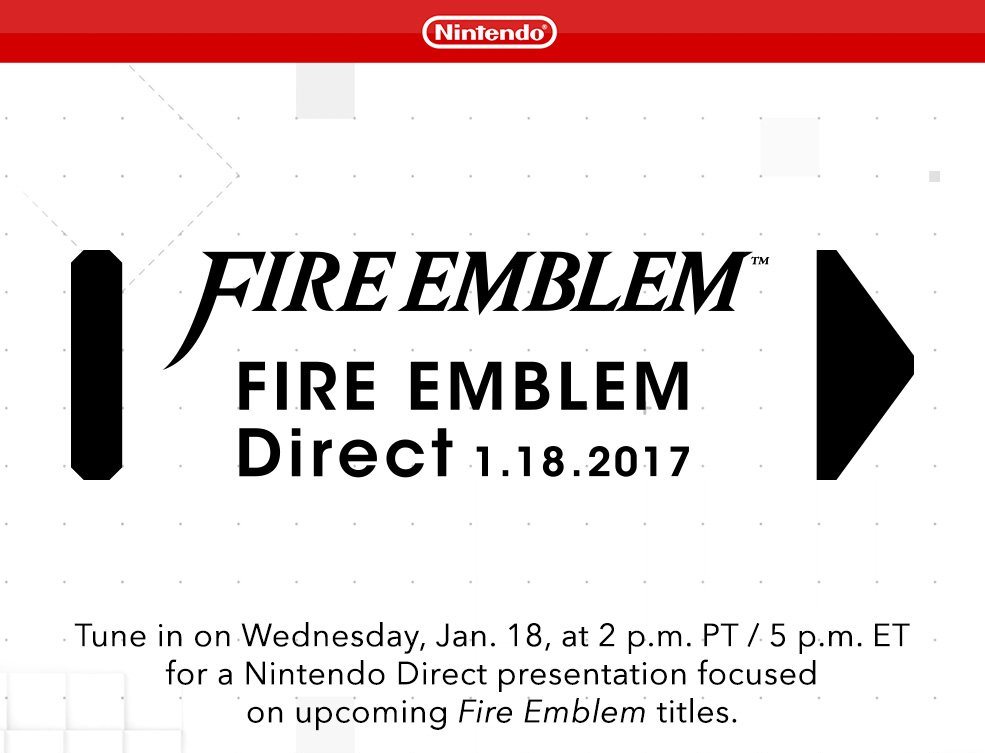 Today's Fire Emblem Direct will kick off in an hour from now. The broadcast is set to begin at 2 PM PT / 5 PM ET / 10 PM in the UK / 11 PM in Europe. You can watch the presentation live below. We'll also have new posts on the site for annoouncements.
Nintendo has indicated that we'll at least be seeing its new Fire Emblem game for mobile. On top of that, we may hear something about Fire Emblem Warriors. The broadcast should be about 21 minutes long.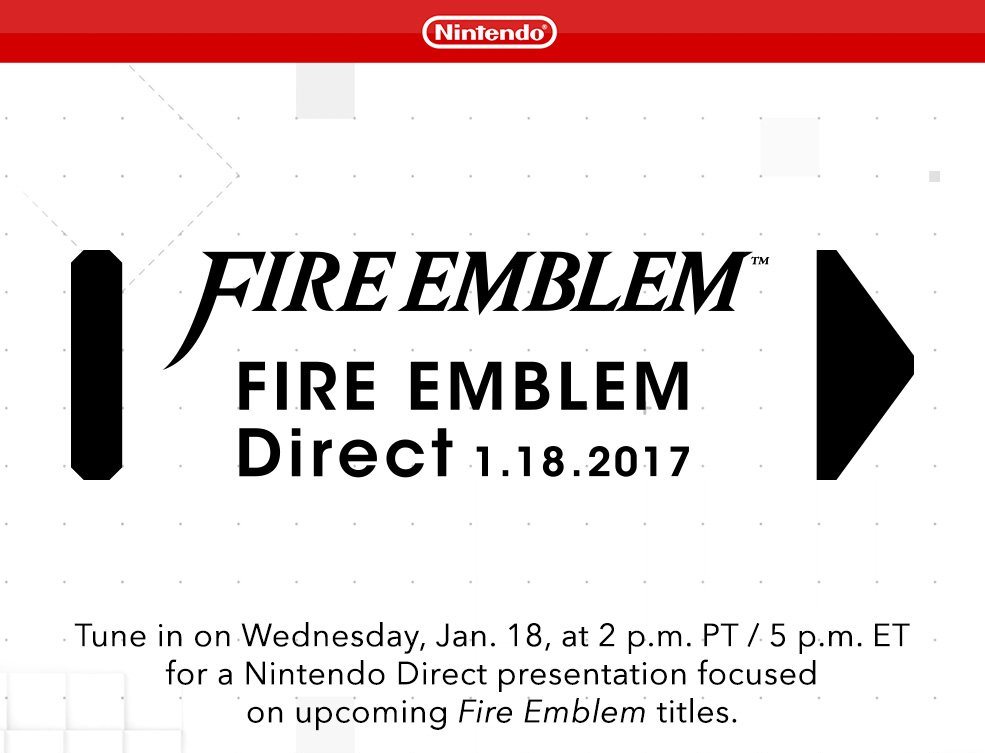 Update: Very quick update for you. Nintendo's Japanese Twitter page says the Fire Emblem mobile game will be revealed.
---
Original: A Fire Emblem Direct was announced last week as part of the Treehouse Live stream. The presentation has now been officially confirmed, with Nintendo stating that multiple titles will be featured.
You can expect the Fire Emblem Direct to begin at the following times:
– 2 PM PT
– 5 PM ET
– 10 PM in the UK
– 11 PM in Europe
A Fire Emblem Nintendo Direct is arriving this Wednesday, Jan. 18 at 2PM PST. Prepare yourselves! pic.twitter.com/waTBdNEPmN

— Nintendo of America (@NintendoAmerica) January 17, 2017
The Treehouse Live stream indicated that Fire Emblem Warriors would at least be featured. Another possibility is the inclusion of the Fire Emblem mobile game.