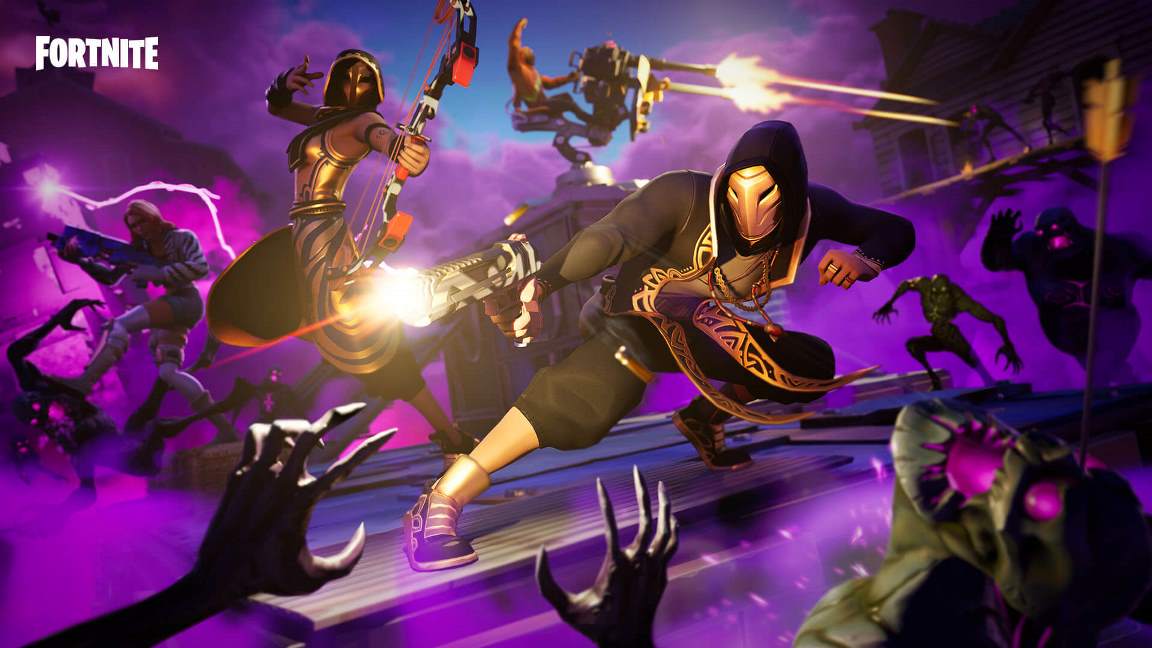 The latest update for Fortnite is now available. Version 9.21 features a new weapon, soon-to-be-released limited time mode, and more.
Below are the full patch notes: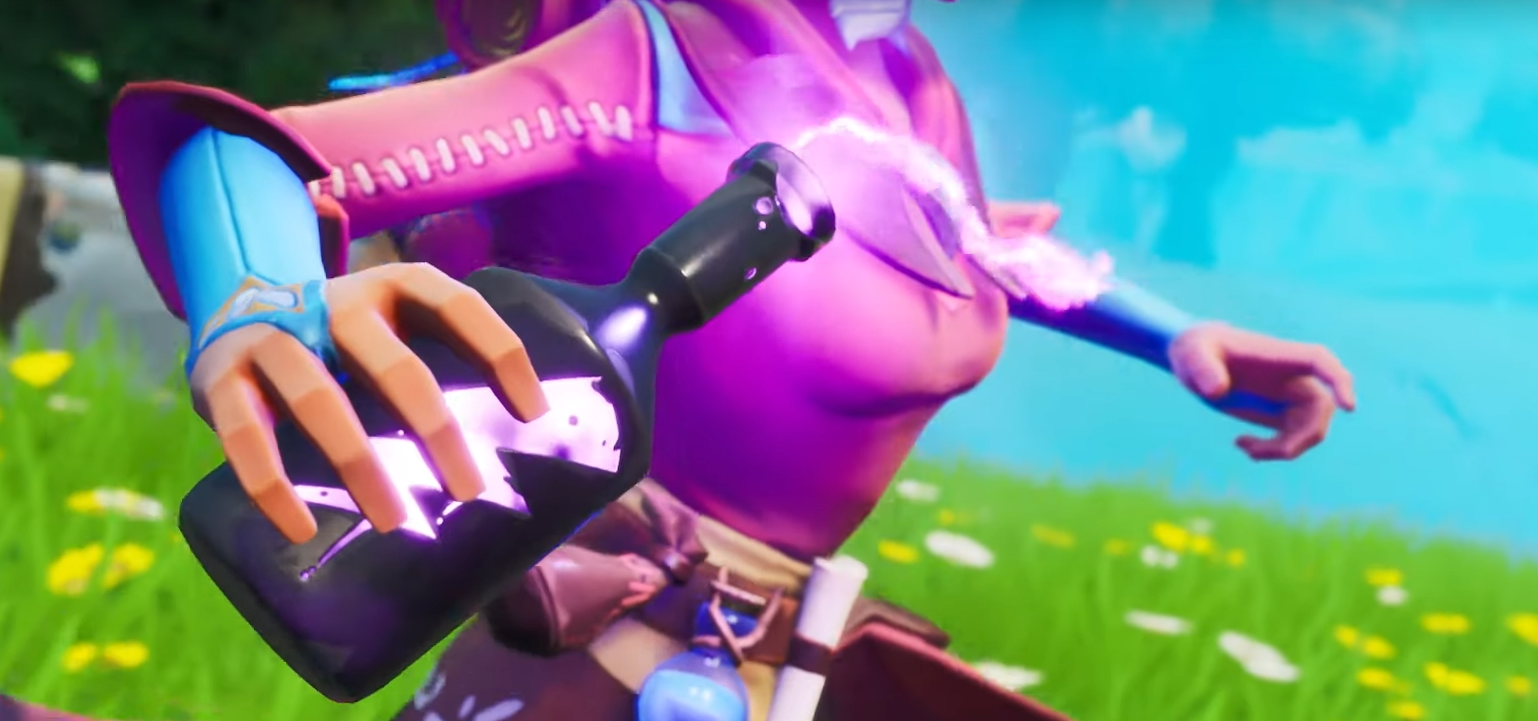 The latest version of Fortnite is now available. Patch 9.20, among the usual bug fixes, also adds the new Storm Flip item. Here are the full patch notes:
Weapons + Items
Storm Flip

Thrown item that explodes on impact and creates a sphere-shaped zone.
Where the sphere overlaps the storm, it will create a safe zone.
Where the sphere overlaps a safe zone, it will create a storm zone.
The Storm Flip deals the same damage as the current storm.
The zone lasts for 20 seconds before dissipating.
Available in Epic Rarity.
Can be found from Floor Loot, Chests, and Vending Machines.
Drops in stacks of 1.
Max stack of 1.

Vaulted

Hunting Rifle all variants
While we value the variety of longer range sniping options, the Hunting Rifle has become somewhat outclassed by the Infantry Rifle after it was changed to hitscan. In addition, there are a few Sniper Rifle options available and we feel it doesn't currently fill a necessary role in the item lineup.

Loot Carrier

Reduced sniper package availability from 12.5% to 8.45%
Reduced explosive package availability from 12.5% to 7.04%
The chances of getting high-powered, rare items from Supply Drones was higher than felt appropriate, so we've reduced their availability slightly

Mounted turret

Overheat now takes 20% longer.
The Mounted Turret's usage has decreased over time. By slightly increasing time before Overheat, the goal is to help increase its risk/reward.

Increased max charge time on Boom Bow from 1s to 1.25s

The Boom Bow is a bit stronger than we'd like. This adjustment should reduce frequency between shots, making misses riskier. We'd like to evaluate the impact of this change before making any additional adjustments, and it's possible that more tweaks will be necessary if this doesn't have the desired effect.

The Slipstream's audio, pink ring, and spinning blades turn off when disabled during the fifth phase of the Storm.
Players revived from a Reboot Van will lose invulnerability upon shooting or building.
Air Vents are now more forgiving in order to prevent fall damage when players jump on them from high places.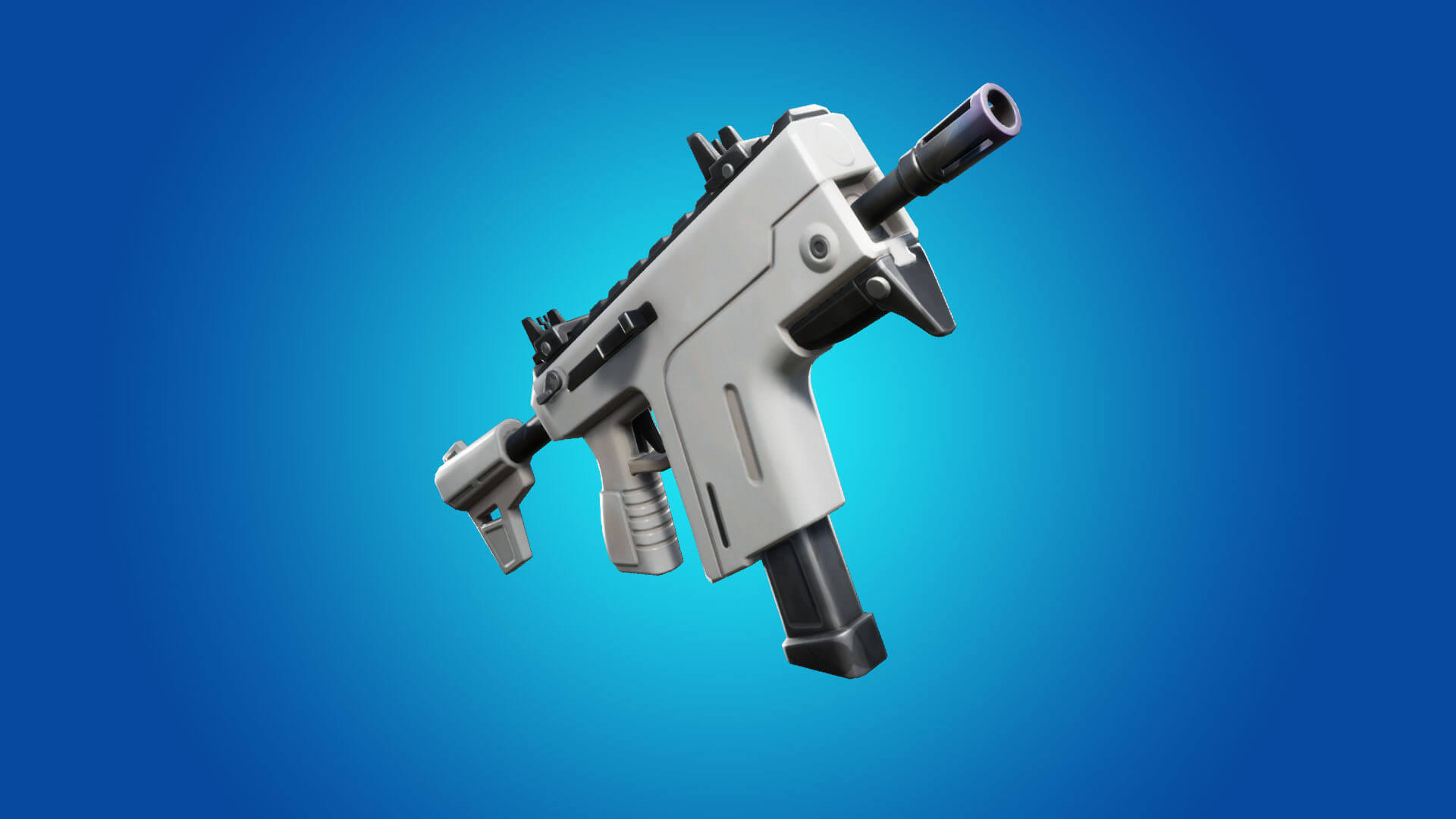 Epic Games has gone live with the latest content update for Fortnite. The Burst SMG has been added and there's been some rotation with limited time modes.
Below are the full details: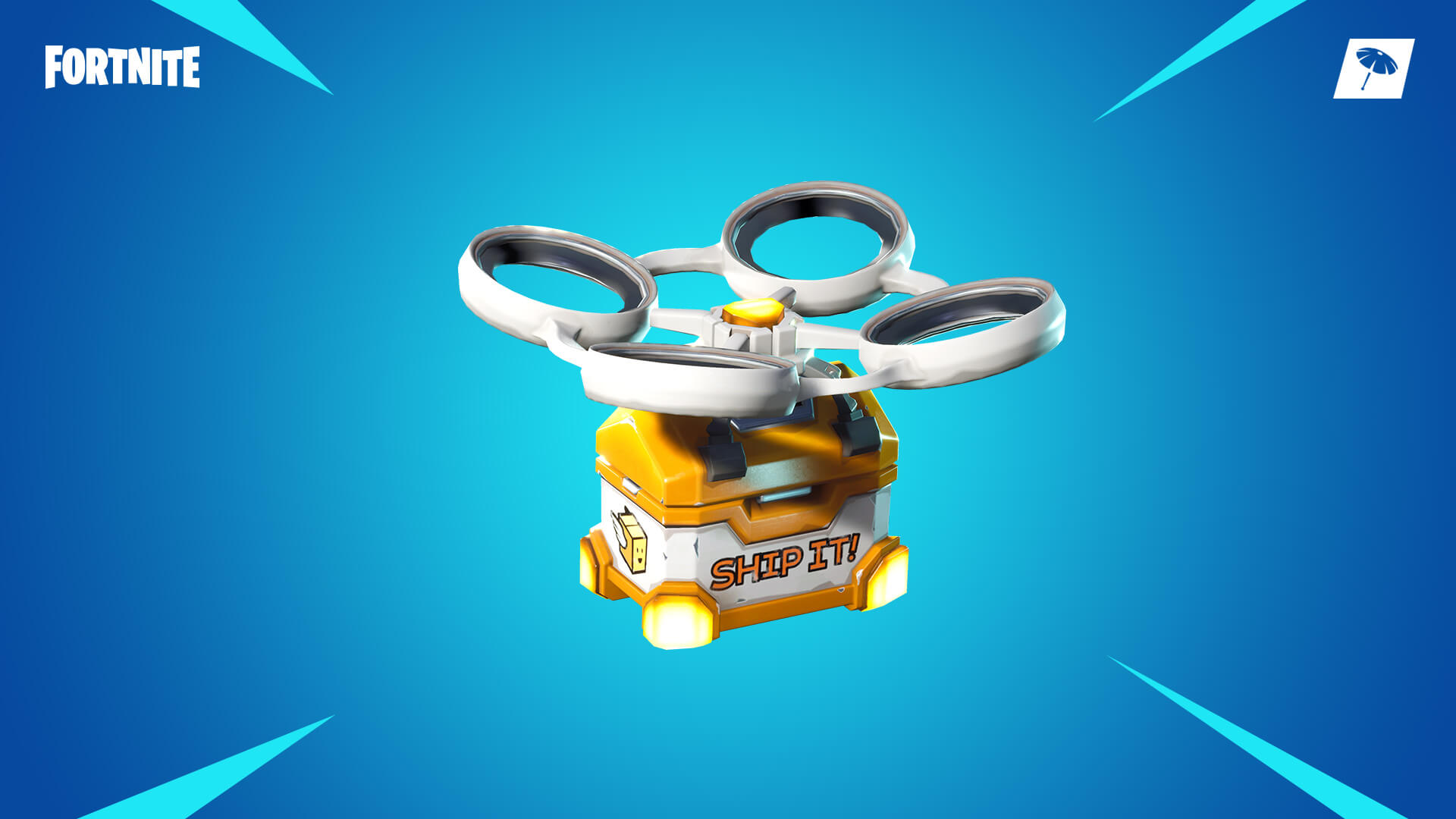 The latest update for Fortnite is now available. Version 9.10 includes new map hot spots that have a high loot rate and plenty more.
Below are the full patch notes: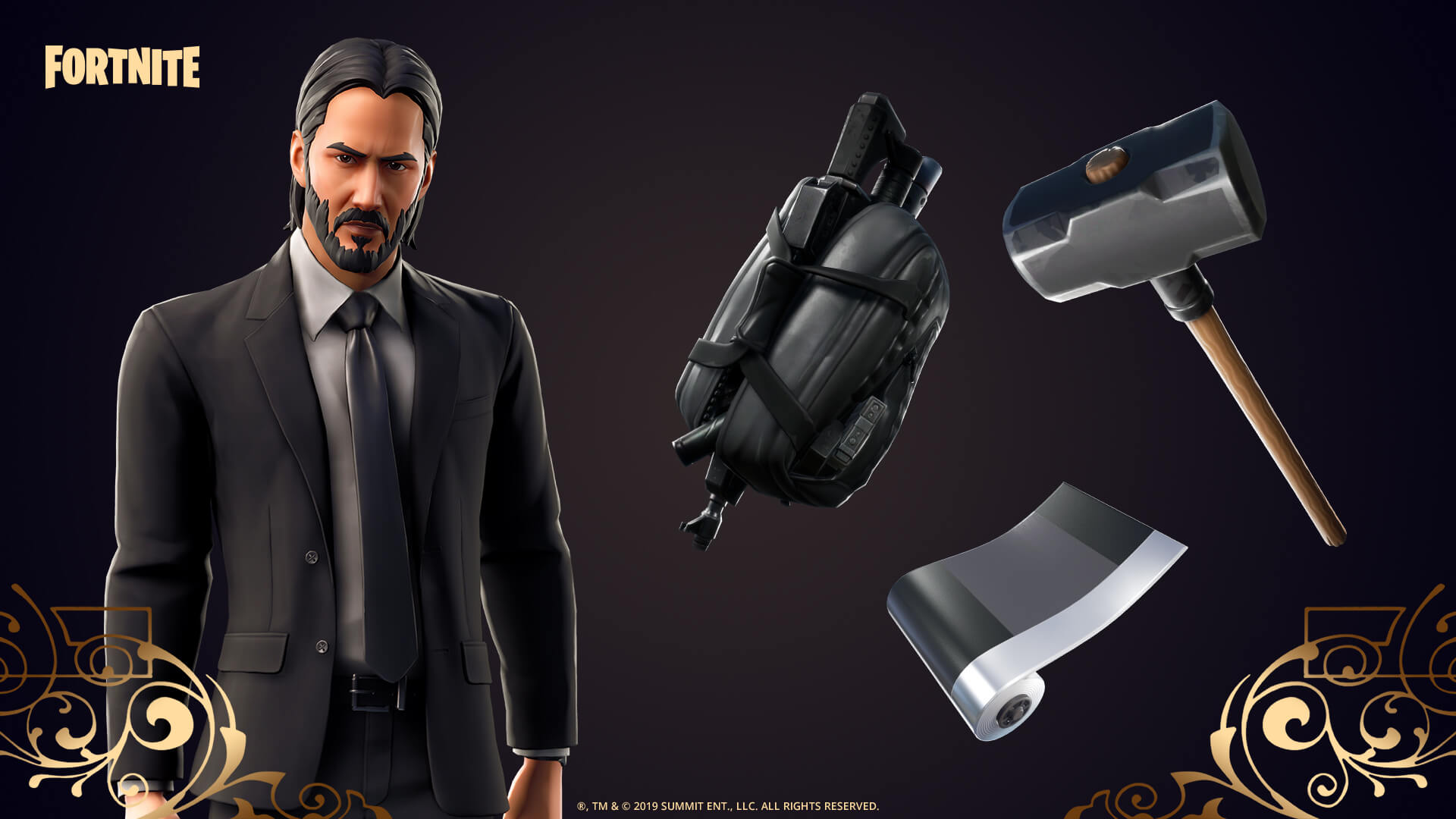 Epic Games and Lionsgate have announced a collaboration that has seen the launch of a John Wick in-game event based on the film franchise. It includes a unique Wick's Bounty limited time mode as well as free John Wick challenges, in which players can earn rewards such as the Gold Coin Back Bling, the One Shot Glider, and Boogeyman Wrap.
The in-game shop has also been updated with the John Wick Set. When purchased, players will be given he John Wick Outfit along with the Simple Sledge Pickaxe.
Here's the full rundown of the event: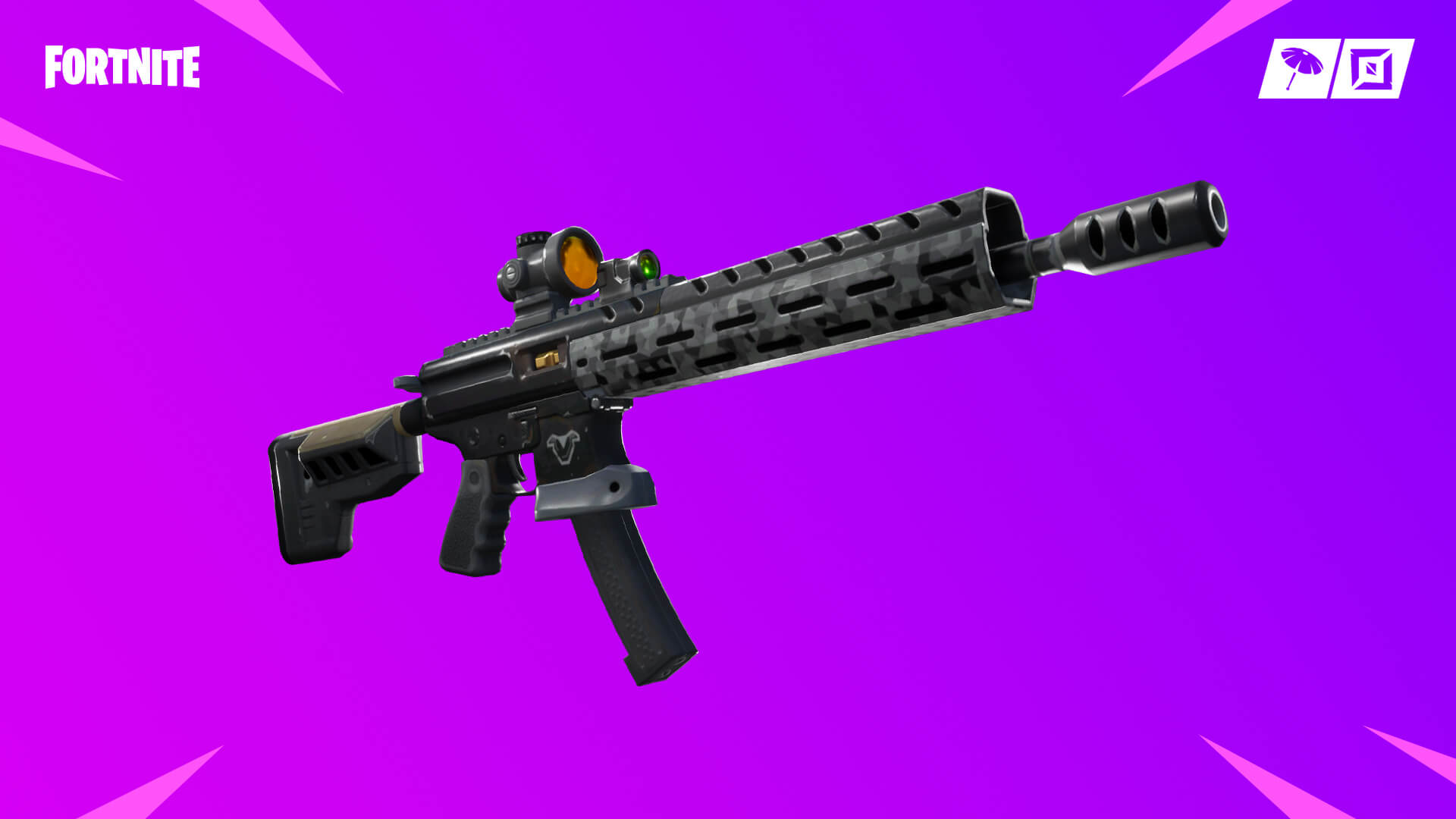 The latest update for Fortnite has gone live. With version 9.01, Epic Games has brought along the Tactical Assault Rifle in Battle Royale, the latest adjustments, and more.
Below are the full patch notes: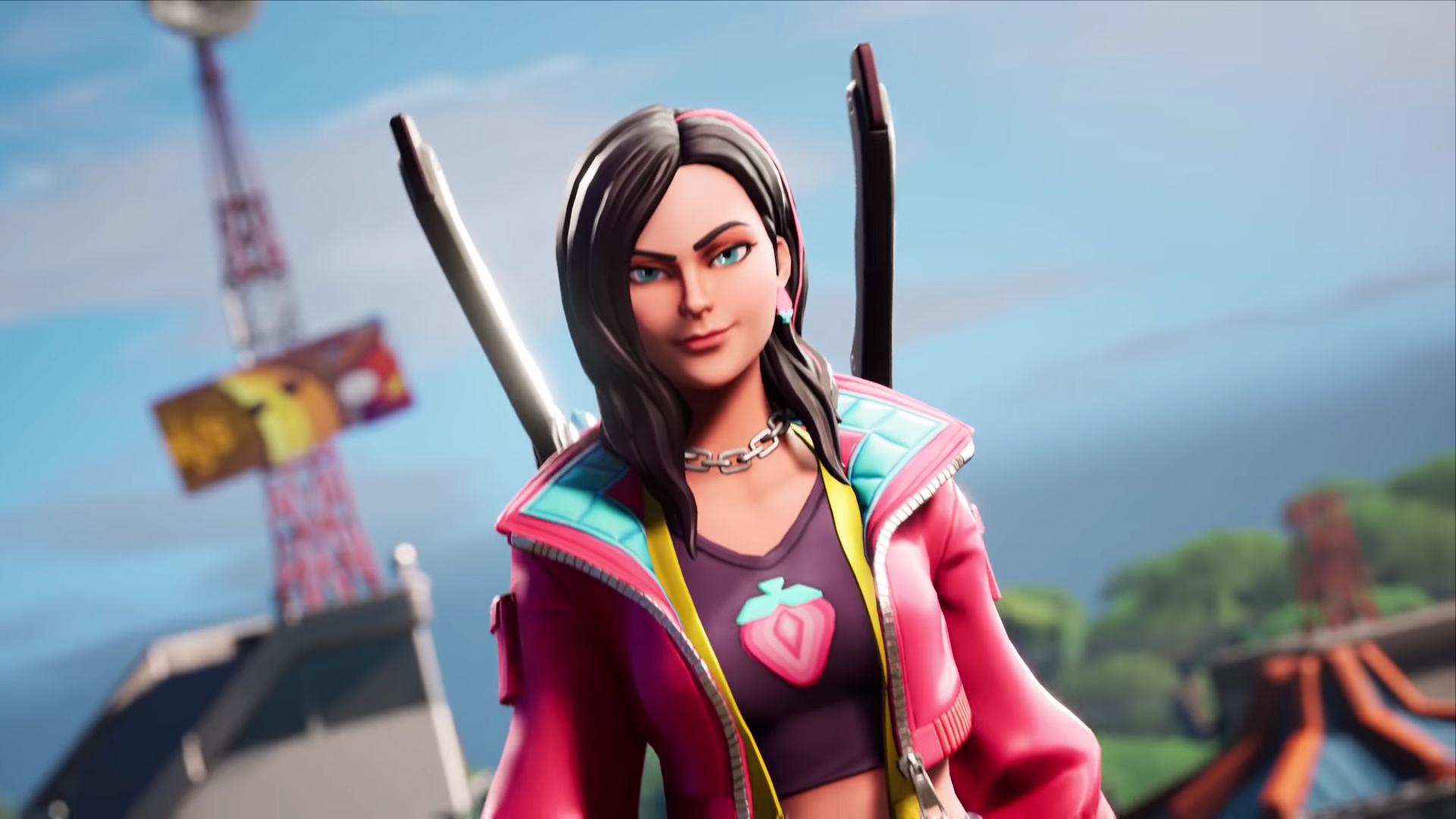 Version 9.00 of Fortnite is now live. Here's the overview video for the new Battle Pass, as well as the full patch notes past the break: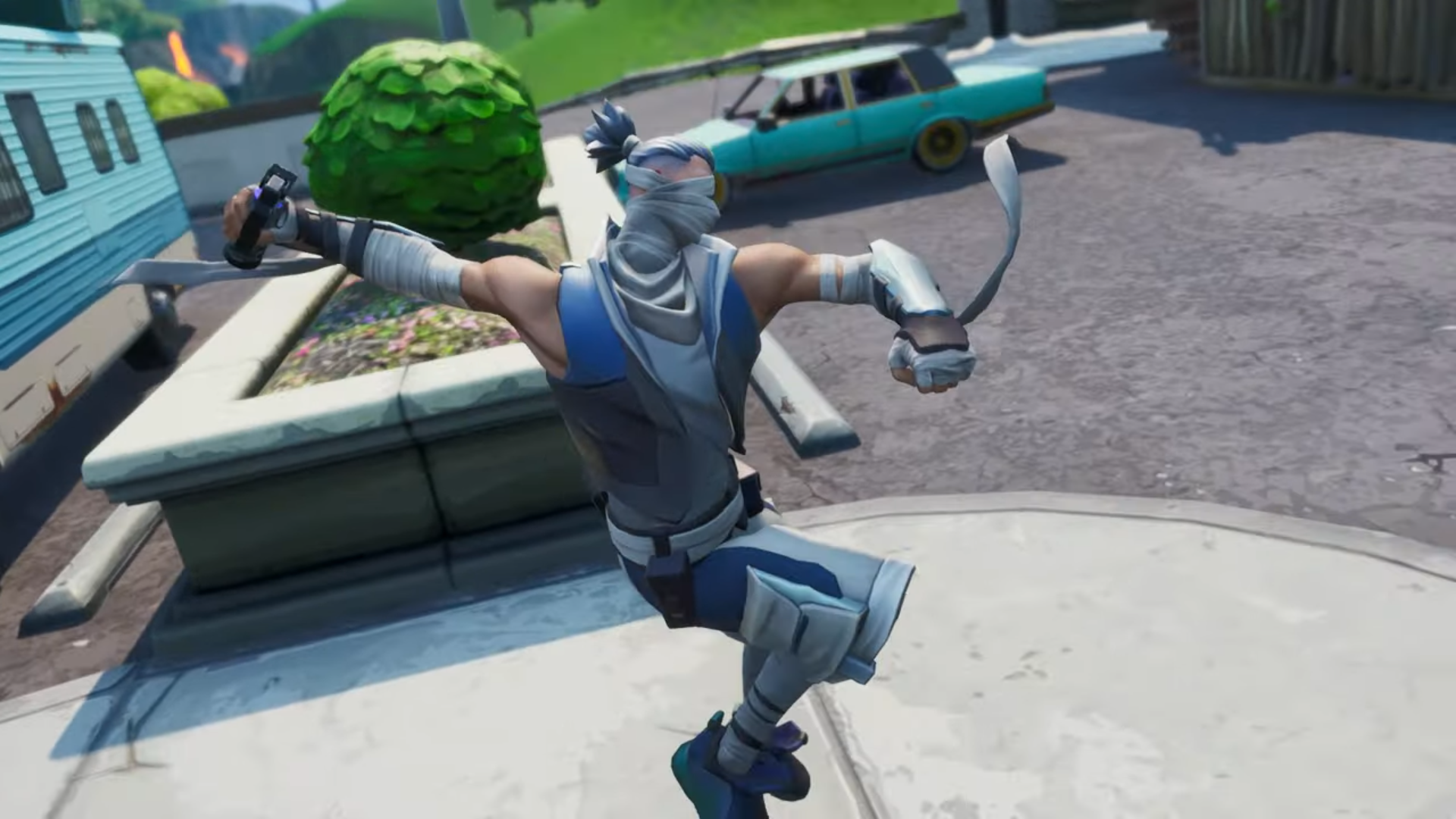 Fortnite received a minor update today. Patch 8.51 adds a bit of new content, such as the new Shadow Bomb, among other things. Here are the full patch notes:
Weapons + Items
Shadow Bomb

Shrouds yourself in shadow, briefly becoming invisible to enemies.

6-second duration
User becomes more visible to others near the end of the effect.
Increases your movement speed, provides the ability to double jump, and wall jump.

Players are unable to attack, build, or loot while under the effects of the Shadow Bomb.

Rarity: Uncommon
Can hold a maximum of 6
Can be found from Floor Loot, Chests, Supply Drops, and Supply Llamas.
Gameplay
Bug Fixes & Improvements
Sound effects for Jetpacks were occasionally playing much louder than they should be.
UI
Bug Fixes & Improvements
The Victory Royale UI animation was displaying for all players in Limited Time Modes with respawning enabled.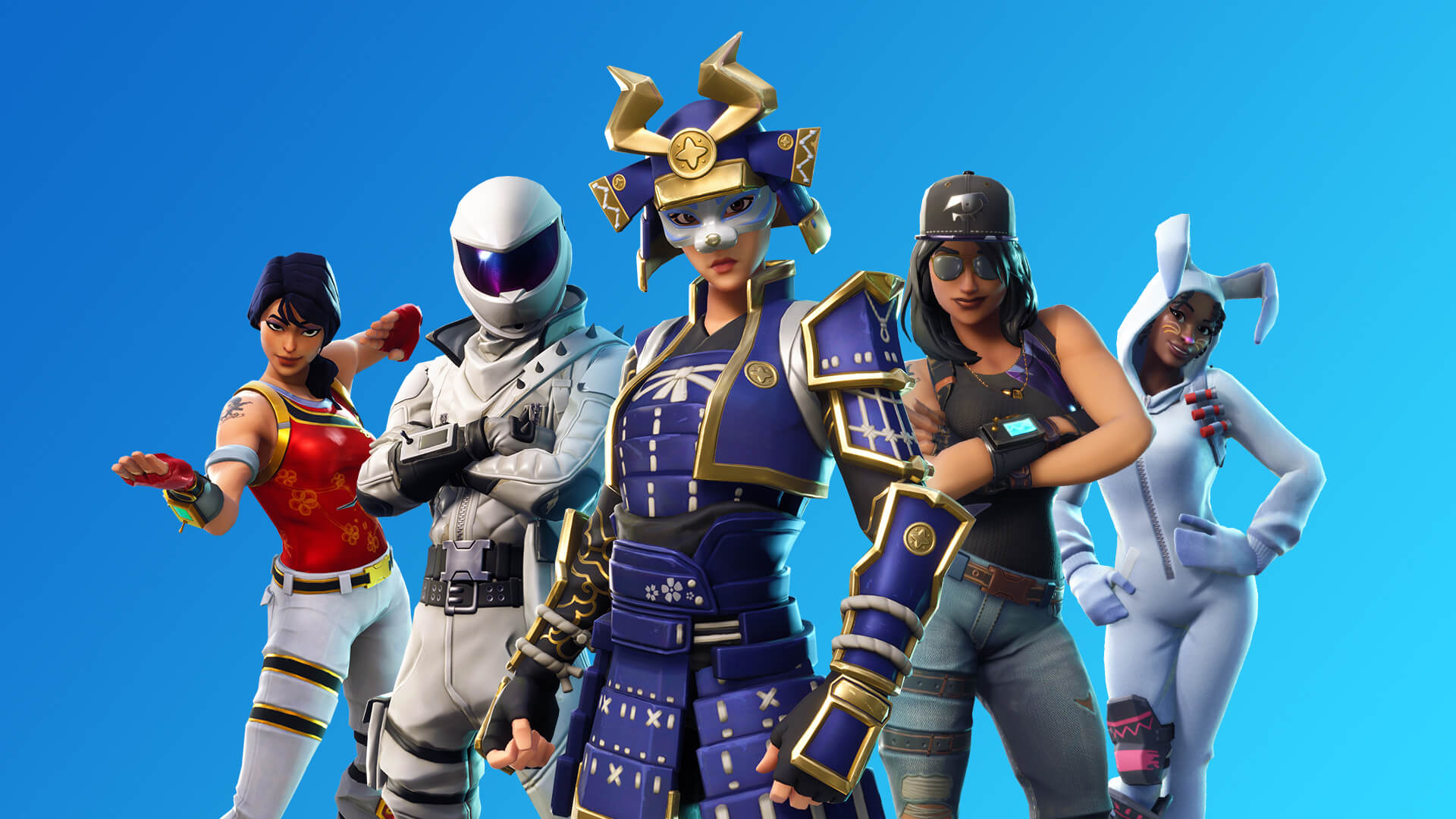 Fortnite's account merge feature is about to end. The functionality will no longer be available after May 6, two days before Season 9 begins. As long as a request has been submitted before then, you'll be all set.
Fortnite offered account merging at the start of February. If you were playing on another platform including the Xbox One or PlayStation 4, you could transfer your account to Switch in just a few steps.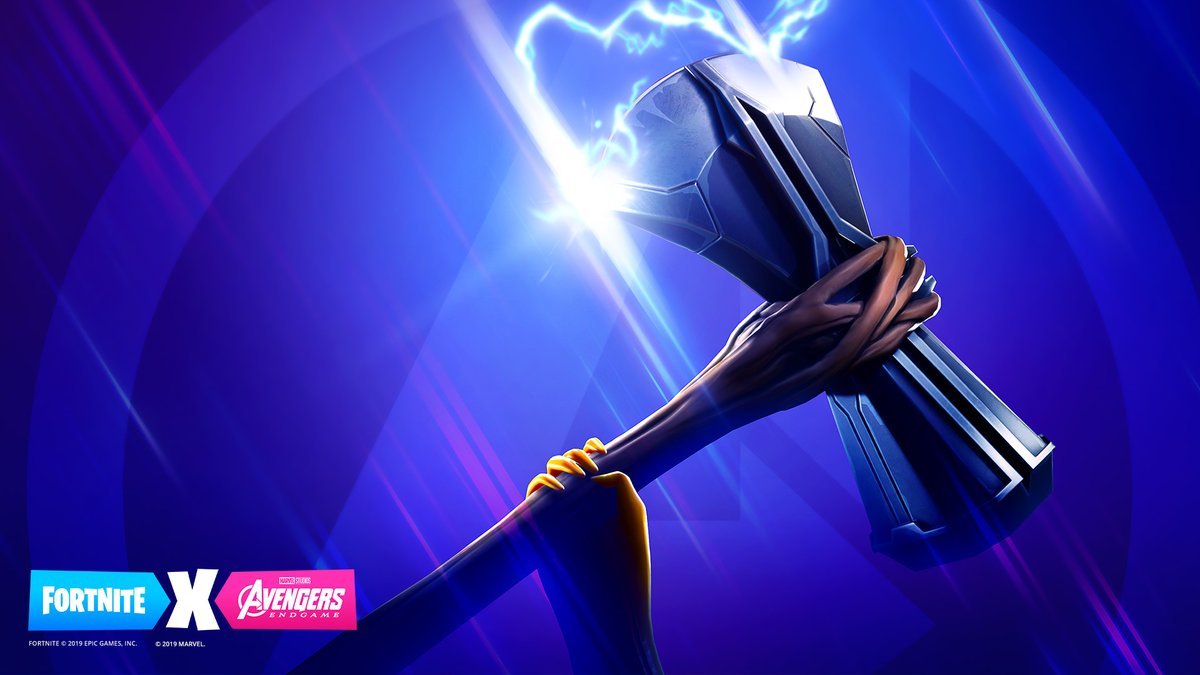 Version 8.50 of Fortnite is now available to download. The big highlight is the Avengers collaboration – Endgame, a new limited time mode. Here's a brief video about the collaboration; below are the full patch notes:
Limited Time Mode: Endgame
Summary
Thanos and his Chitauri invade the Battle Royale island, in search of the six Infinity Stones.
Mode Details
Endgame features a team of heroes fighting to stop Thanos and his Chitauri from claiming all six Infinity Stones.
Both teams respawn when eliminated until the other side completes their objective.
On one side is the Hero team. Heroes respawn when eliminated until the enemy team has found all six Infinity Stones.
Heroes start with a treasure map that leads directly to a Mythic Avengers item.
Other Avengers items can be found in Chests throughout the map.
The goal for the Hero team is to destroy the Chitauri army and defeat Thanos.
Team Thanos is comprised of Chitauri Invaders and Thanos himself.
Chitauri Invaders start with a powerful laser rifle, an anti-structure grenade attack, and a jetpack that lets them briefly leap high into the air.
The first Chitauri to recover an Infinity stone will be transformed into Thanos.
Thanos has a powerful punch, a destructive beam attack, and the ability to jump high into the air and then smash anything in his way when he comes back down.
Each time an Infinity Stone is claimed, Thanos' abilities grow more powerful and the Chitauri gain health.

Reality Stone (Red) = Heath & Shields doubled (1000->2000)
Soul Stone (Orange) = Siphon activated (grants Thanos shields only)
Mind Stone (Yellow) = Jump height doubled
Space Stone (Blue) = Ground Pound AOE size tripled, damage x6
Time Stone (Green) = Big knockback added to each hit, damage x3
Power Stone (Purple) = Laser damage x6

If Thanos is eliminated from the match, another Chitauri will become him after a short wait (unless Thanos is the last one standing).
If Thanos & the Chitauri find all six Infinity Stones, Heroes will no longer be able to respawn.
The goal for Thanos and his army is to find the stones and then eliminate the remaining heroes.