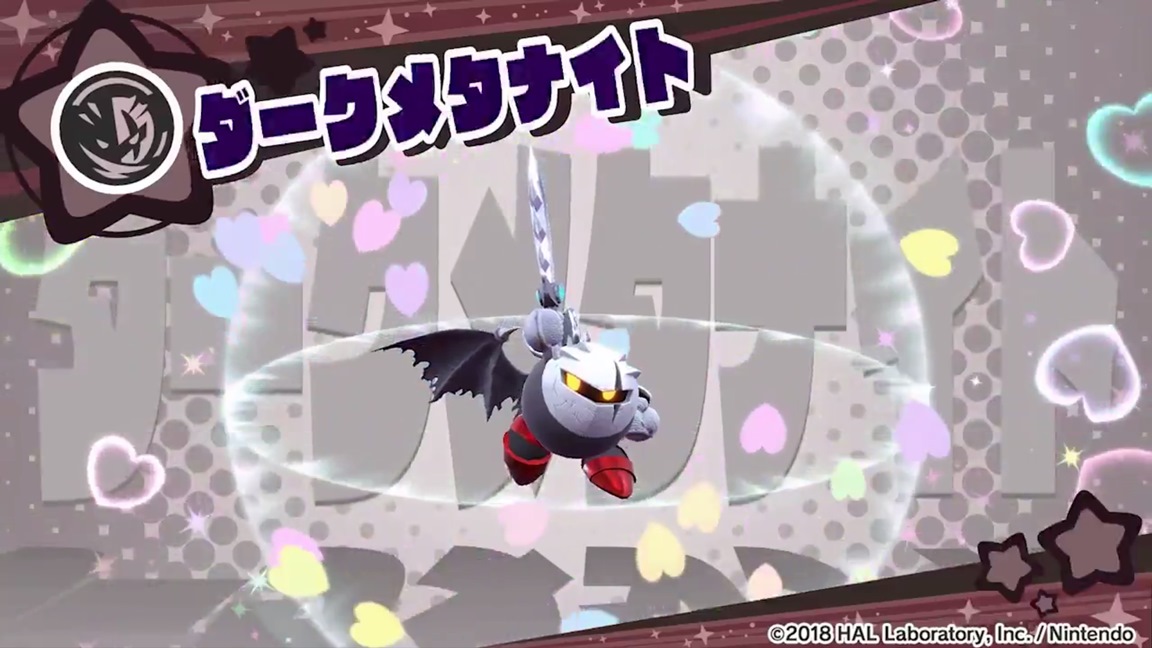 Nintendo and HAL Laboratory teased the second Dream Friend for Kirby Star Allies' summer update a few days ago. A follow up tweet reveals the character in question: Dark Meta Knight.
Below is a look at Dark Meta Knight in Kirby Star Allies: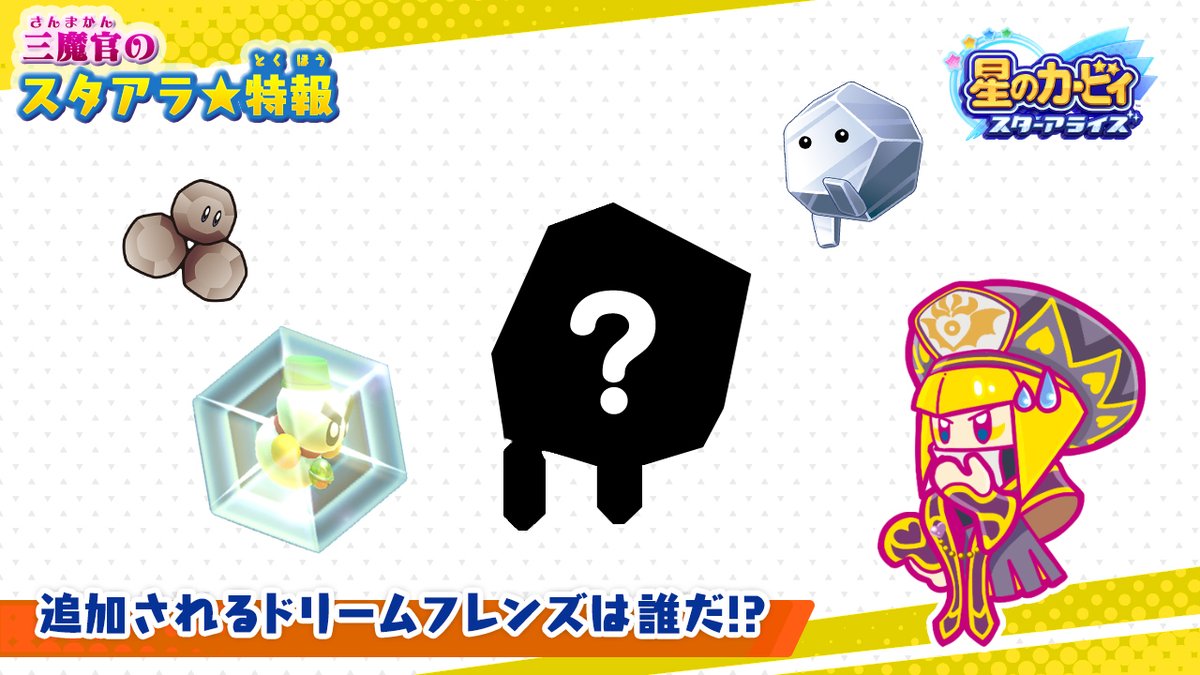 Nintendo and HAL Laboratory are teasing the second new Dream Friend that will be added to Kirby Star Allies. We have it above.
This summer, Kirby Star Allies will be receiving its next major update. A few new Dream Friends will be included in the patch. Daroach was revealed as the first addition last week.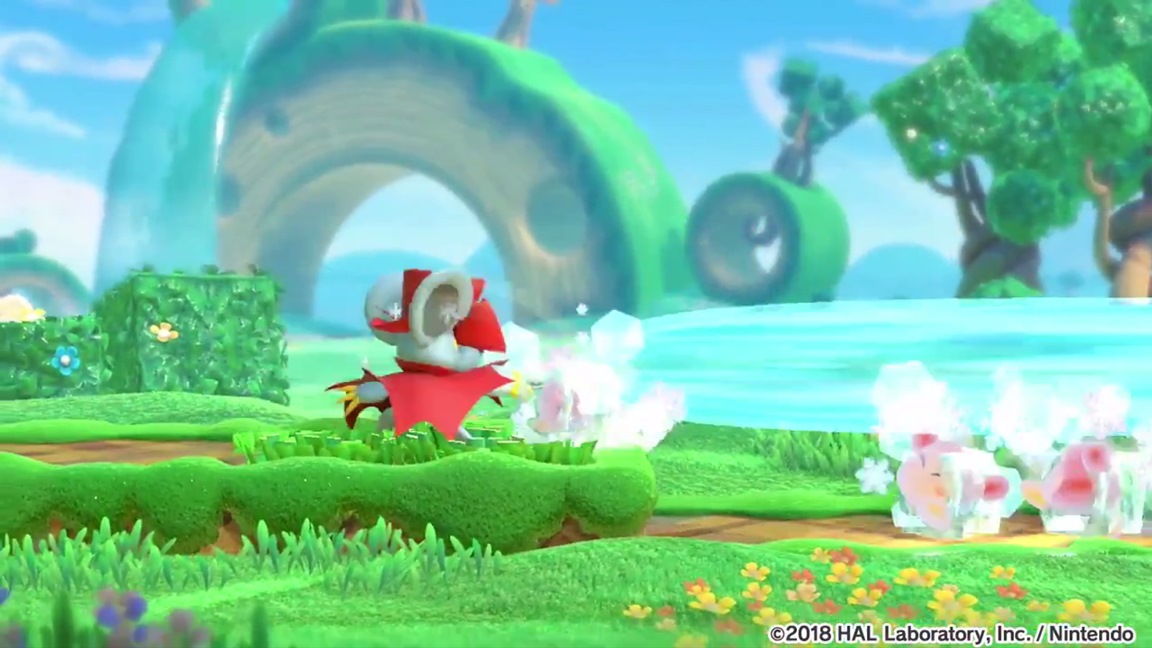 Earlier in the week, Nintendo and HAL Laboratory confirmed that Daroach will be added to Kirby Star Allies as a new Dream Friend. We now have a quick look at him in action below.
フッ、ジャマハローア。
新たなドリームフレンズ「ドロッチェ」の新情報が届いたぞ!
これは…かつてのボス戦で放っていた大技「アイスレーザー」!
他にも多彩な攻撃技を持っているらしい…。
こんな強力な技をバンバン使えるのかこの化けネズミは!#星のカービィスターアライズ pic.twitter.com/bXDZuxSL17

— 星のカービィ (@Kirby_JP) May 25, 2018
Daroach will be available in Kirby Star Allies as a Dream Friend via a new update this summer.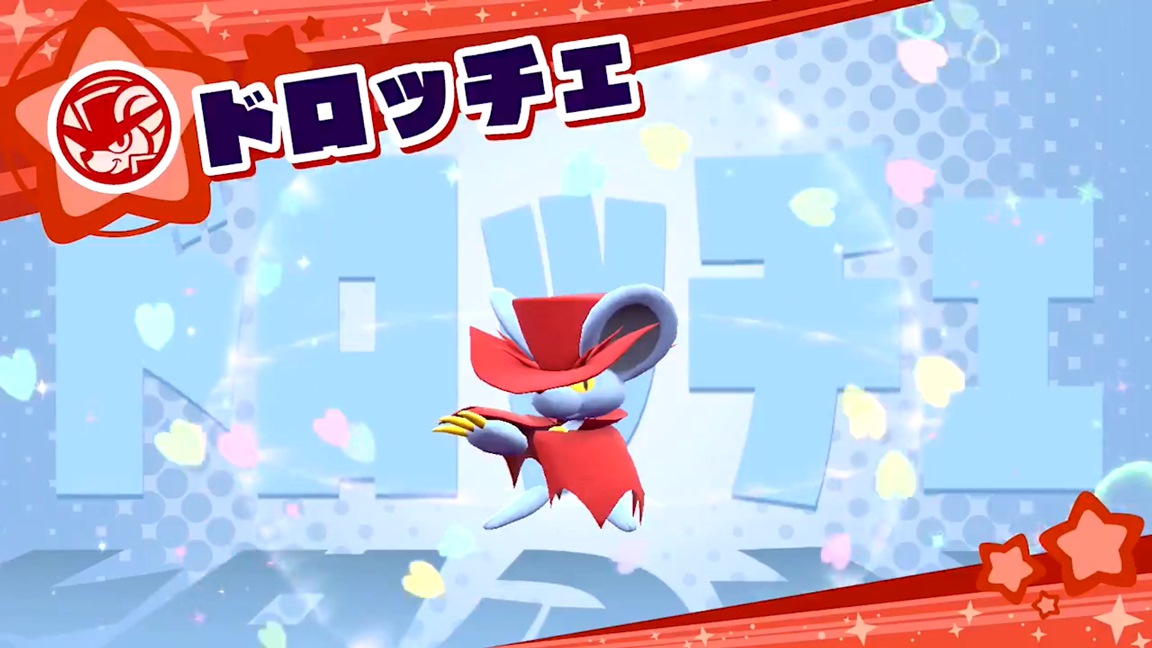 Nintendo and HAL Laboratory announced last week that the next free update for Kirby Star Allies is planned for this summer. The two sides are now starting to show what will be included.
As we essentially knew before, new Dream Friends are on the way. The official Japanese Twitter account just revealed one of the new inclusions.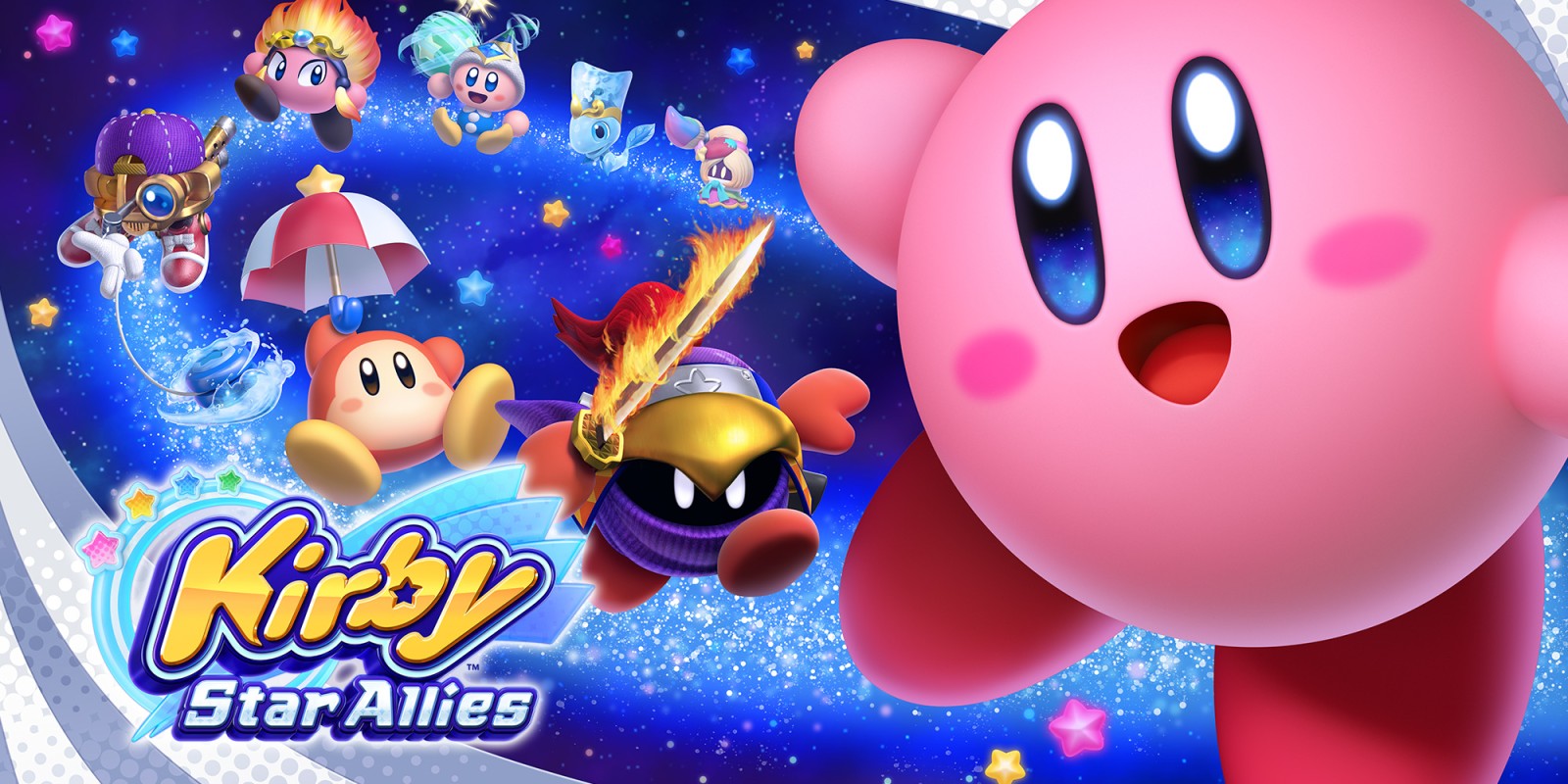 Update: And just like that, we already have a silouette for one of the Dream Friends: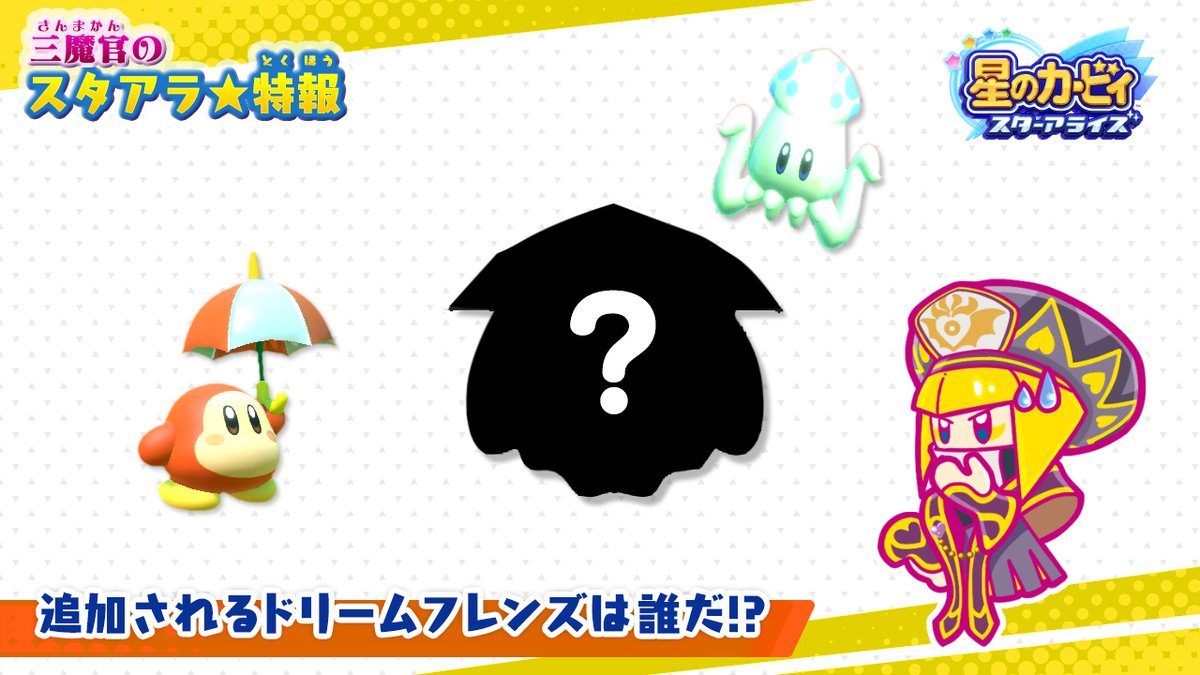 ---
Original: We now have confirmation that Nintendo and HAL Laboratory will introduce the next update for Kirby Star Allies sometime this summer. The news was just made known on the official Japanese Kirby Twitter account.
What can we expect from the next update? At the very least, new Dream Friends should be on the way. A number of characters were leaked last month through datamining.
The first major update for Kirby Star Allies was published shortly after launch in March. It was highlighted by the addition of new Dream Friends Marx, Gooey, and Rick & Kine & Coo.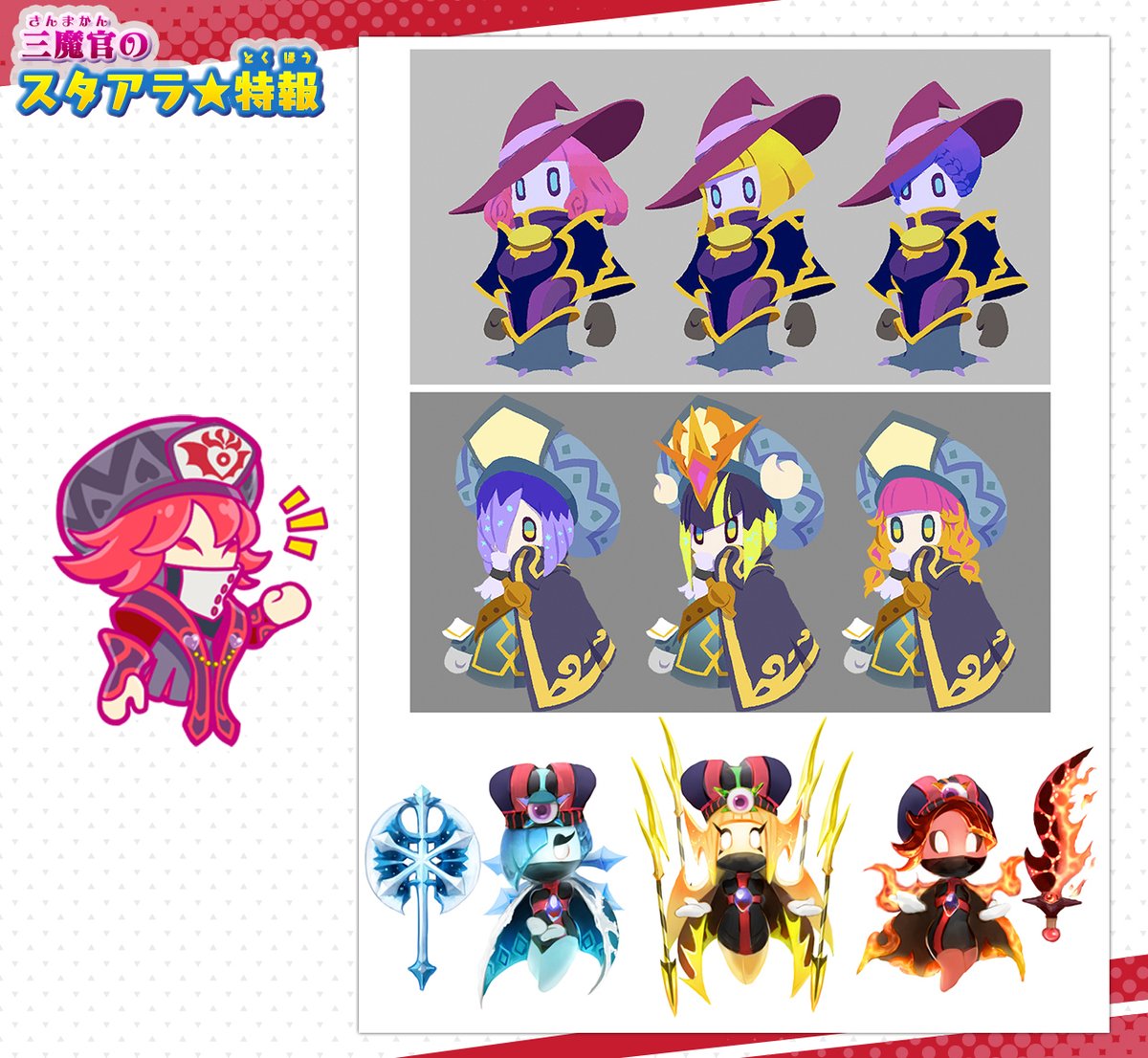 On Twitter yesterday, HAL Laboratory posted two new pieces of concept art for Kirby Star Allies. This time around, images of the three Jambastion mages were shared. We have both art images attached to this post.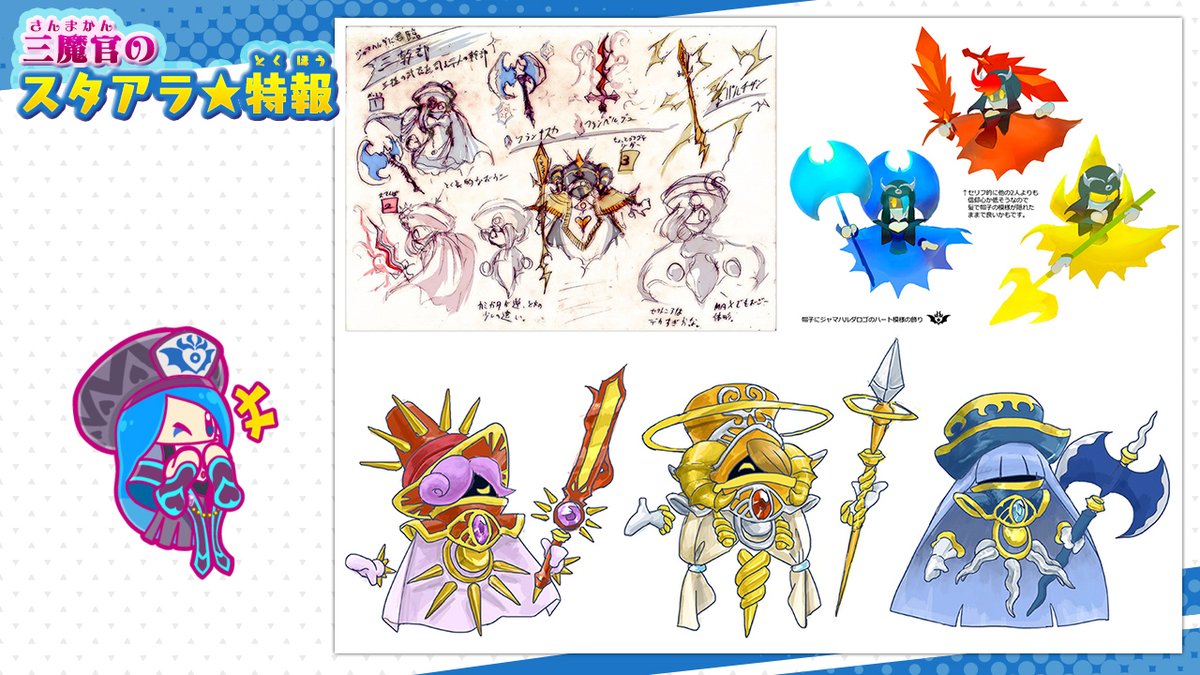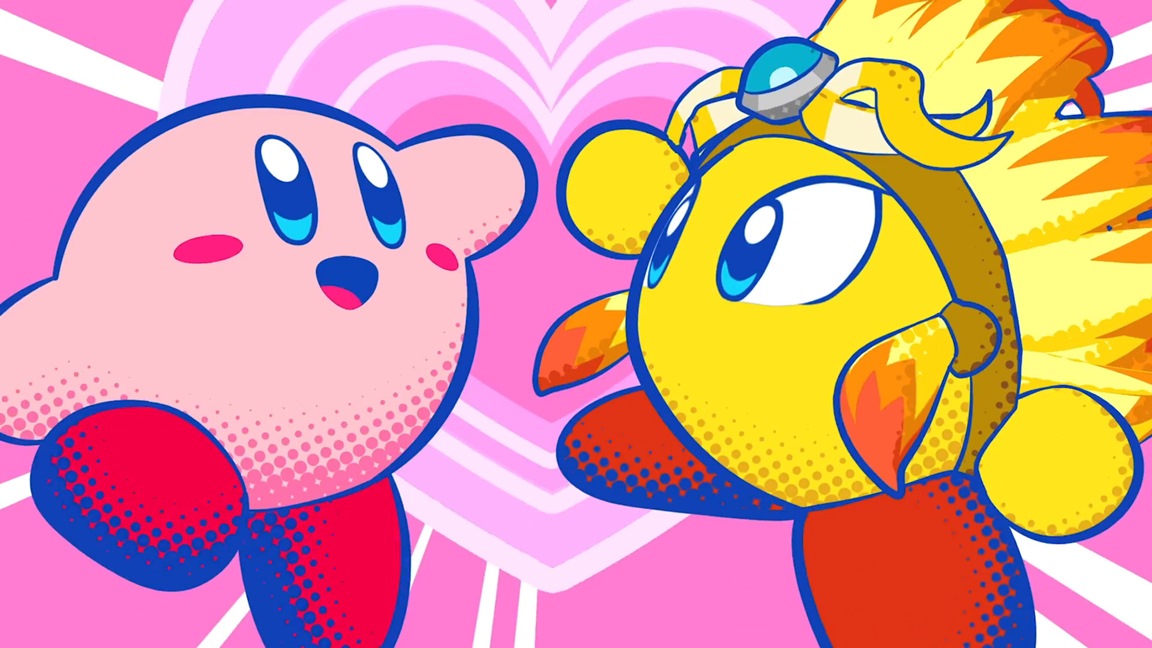 Shortly after launch, Nintendo and HAL Laboratory added new Dream Friends to Kirby Star Allies with an update. Marx, Gooey, and character set "Rick & Kine & Coo" all joined the game.
As we know, these aren't the only new Dream Friends planned for Kirby Star Allies. Nintendo promised that additional ones would be added in the future. Thanks to some datamining, we now know who they are.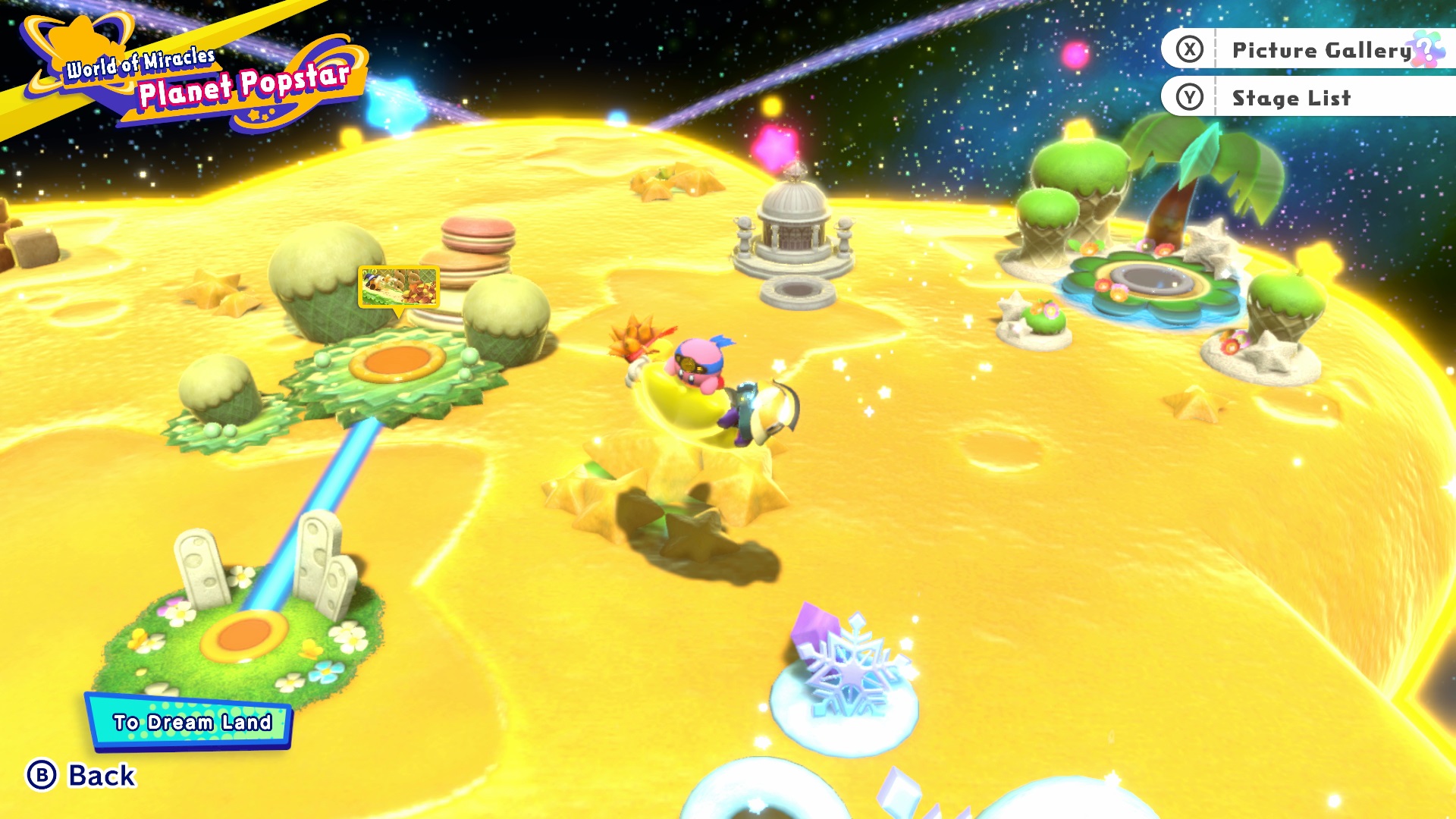 Kirby Star Allies made a pretty significant change to the World Map. In previous games, a board-style map was employed. This time, however, you can freely move around and you're not on rails.
Kirby Star Allies sequence director Tatsuya Kamiyama recently offered some insight into the change and the team's approach to the World Map in general. Read what Kamiyama shared on the subject below.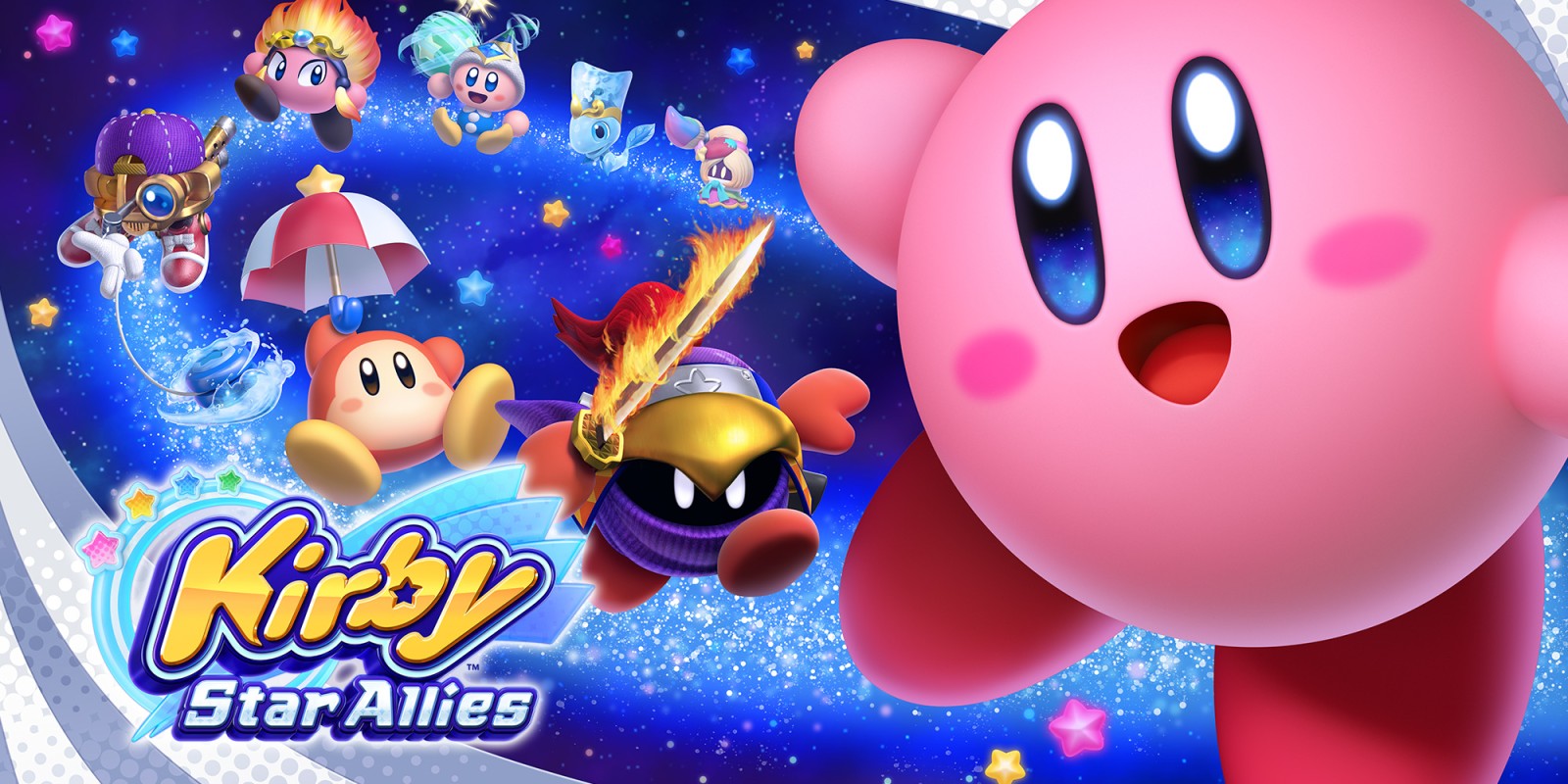 In its latest issue, Nintendo Dream posted a Kirby Star Allies developer interview. Shinya Kumazaki, the game's general director, had a lengthy chat with the Japanese magazine.
Kumazaki spoke about the game's title, selecting new and returning Copy Abilities, and bringing back Pon & Con. You can find that and more in our translation below.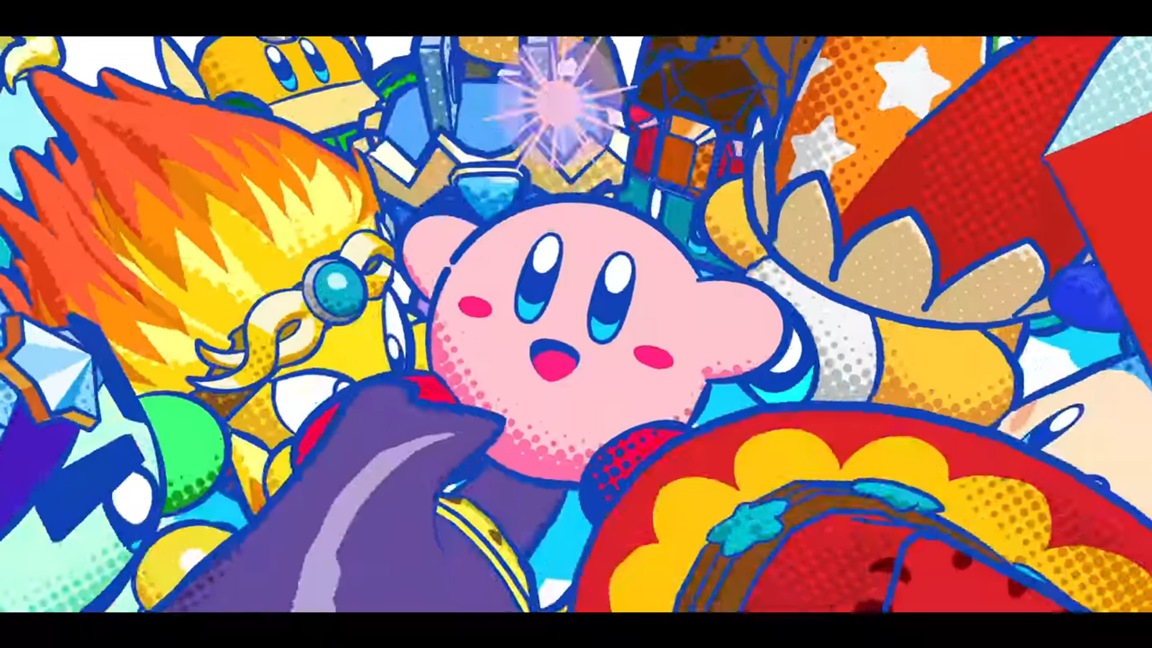 Kirby Star Allies landed fourth in its first month on the NPD chart. There's much more to the game's placement, however.
Based on the latest data from NPD, Kirby Star Allies had the strongest debut month of sales in the U.S. in the history of the franchise. It experienced a 90 percent better debut month than Kirby Nightmare in Dreamland, which was the previous record holder.
Specific sales data for Kirby Star Allies has not been provided by the NPD or Nintendo.