SnowCastle's Kickstarter for "Earthlock: Festival of Magic" is now live. You can find it here.
Earthlock: Festival of Magic is described as "an original turn-based role-playing game set in a world of machines and magic, a world that stopped spinning thousands of years ago." Players will take on the role of Amon as they attempt to stop a war brewing on Umbra. To do so, they'll need to unlock the mysteries of the planet "and prevent an ancient, magical cult seizing the power."
Festival of Magic is Volume 1 of the Earthlock series. If the $150,000 funding goal is reached, the game will come to Wii U in Q2 2015.
Yanim Studio launched a Kickstarter campaign today for "Red Goddess", a new action-adventure title "with distinctive atmosphere and gameplay." Players will be experiencing the role of teen goddess Divine as they "explore her mind, deep inside the subconscious, and find fragments of her memory."
The good news? Red Goddess has a Wii U stretch goal on Kickstarter. The bad news? It's set at $400,000.
Yanim will have a lot of work ahead as it first attempts to raise $50,000 for the base goal prior to April 9.
Indie developer TreeFall Studios is planning its new project, Forbidden Sanctity, for Wii U. The title is said to be "A gaming experience that has the story, look, and feel of an RPG, with the jumping and puzzle solving mechanics of a 3D platformer."
While TreeFall has opened a Kickstarter for Forbidden Sanctity, it already appears to be slated for Wii U. The game "will be a reason to own a Wii U, just to play this game with the Gamepad," the developer says.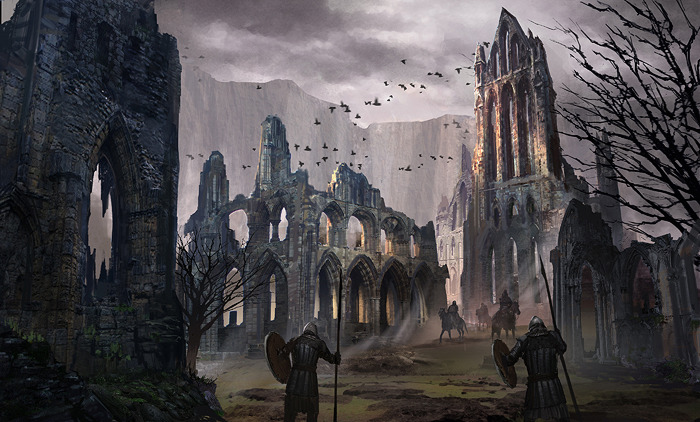 With less than a day to go in its campaign, Unsung Story: Tale of the Guardians has been funded on Kickstarter. Total funds on the site have exceeded $600,000.
Unfortunately, with such little time remaining, the game won't be able to reach its 3DS stretch goal. Playdek had been seeking $1.5 million in order to make a portable version for Nintendo's system.
So what's Unsung Story's future on 3DS? Is there still a chance of it happening even without the 3DS stretch goal target having been met? That might just be wishful thinking on my part, but we'll see.
Indie project ReVeN has been successfully funded on Kickstarter. Varia Games managed to reach its $18,000 funding goal just a short while ago, meaning the team's new game will make its way to Wii U sometime in the future.
If ReVeN raises $100,000 before February 22, Varia will hire a programmer so that the game can take full advantage of the Wii U GamePad and features in general. A second programmer will also be brought in so that the title can be polished further.
You can find ReVeN on Kickstarter here.
Over on Kickstarter, Playdek shared several new details for  Unsung Story: Tale of the Guardians. A roundup of the latest information can be found below.
State of game: Got a good story basis; building the battle system right now
High or low fantasy? Playdek are fans of high-fantasy, but exact level of fantasy not final yet and still being decided
How many classes in the final game? So far six classes and six professions revealed; leaving it open for Yasumi Matsuno's design in full game
Leaning toward visual character customization using equipment
Undecided on permadeath so far; will decide later
Game will include a mix of rendered and in-game cutscenes
First user-end tool being created is the map editor; leaving option for other user tools open; will figure it out later
Matsuno is reviewing fan suggestions and design ideas for the game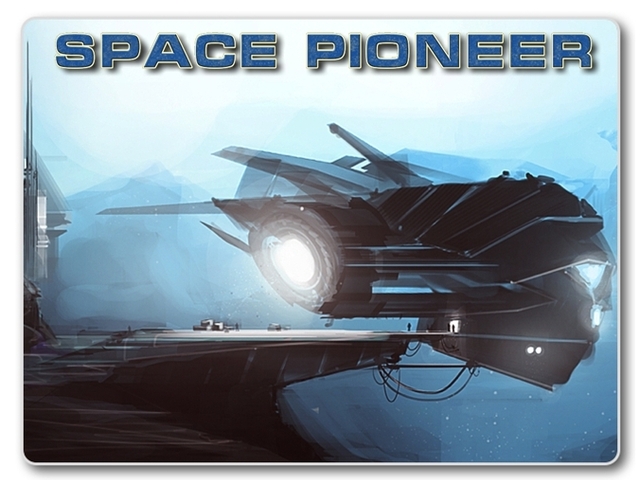 Space Enigma Studios' new project, Space Pioneer, is currently seeking funding on Kickstarter. The team has raised nearly $18,000 of the $150,000 goal with 41 days remaining.
Real world astronauts, writers, artists, designers, and architects are all involved with Space Pioneer. It features a mix of space sim, real-time strategy, and city-building mechanics.
Space Enigma has expressed interest in bringing Space Pioneer to Nintendo's console, with the studio telling us, "We want Space Pioneer to become the best space based game on Wii U."
You can find Space Pioneer on Kickstarter here. If the $150,000 target is surpassed, new platforms will be announced for the campaign as stretch goals.
Playism Games and NIGORO have just launched a Kickstarter for La-Mulana 2. The game was originally announced during TGS 2013 back in September, though there hasn't been much news until now.
Here's the official La-Mulana 2 overview posted on Kickstarter:
Playdeck's new project, Unsung Story: Tale of the Guardians, could end up hitting 3DS. The game's Kickstarter has an admittedly high $2.8 million stretch goal for Nintendo's portable, but it's doable with a full month of funding.
Unsung Story is a tactical RPG designed by Yasumi Matsuno. Matsuno's previous works include Ogre Battle: March of the Black Queen, Tactics Ogre: Let Us Cling Together, Final Fantasy Tactics, Final Fantasy XII, MadWorld, and Crimson Shroud (from Guild01).
You can check out the official Kickstarter page here. The project will need to reach $600,000 by February 14 so that it can secure funding for a PC release.
Trickster Face is interested in bringing its survival horror project "Long Night" to Wii U. In an interview with 4CR, the studio said it's something that has been considered since the game's beginning, and while the team hasn't fully investigated the eShop's mechanics, they'd very much like to see a Wii U version happen.
Trickster Face said:
Yes, the Wii U release is something we've discussed a lot since the beginning. We haven't fully investigated the eshop mechanics enough, but it's definitely something we want to make a reality!
You can find Long Night on Kickstarter here. Trickster Face is looking to raise $10,000 CAD by January 15.