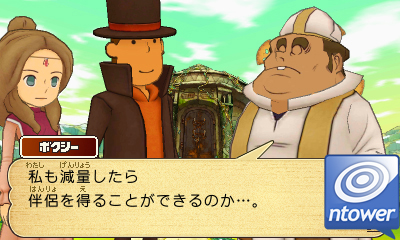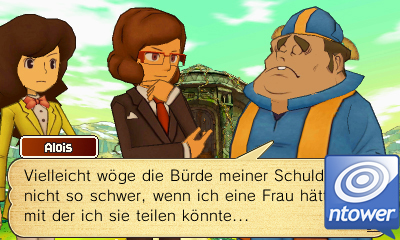 So this seems a bit random, doesn't it? For whatever reason, this particular scene from Professor Layton and the Azran Legacy shows different-colored clothing for one of the characters (on the right). He's apparently a priest-like character, so some speculate that the change could be religious-related.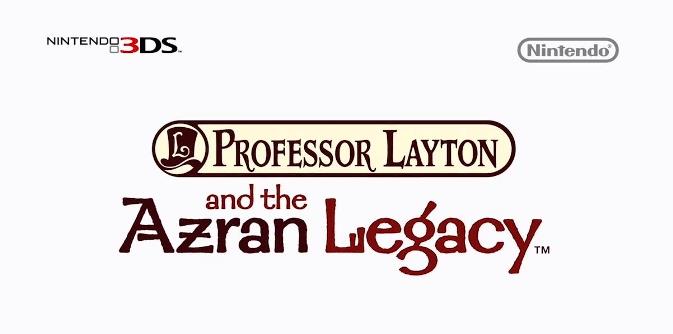 Just how big of a download is Professor Layton's latest entry, Azran Legacy? Players opting for the eShop version will need to reserve 7,309 blocks. That amounts to roughly 914MB.
Professor Layton and the Azran Legacy come to Europe on November 8. Nintendo will publish the game in North America sometime next year.