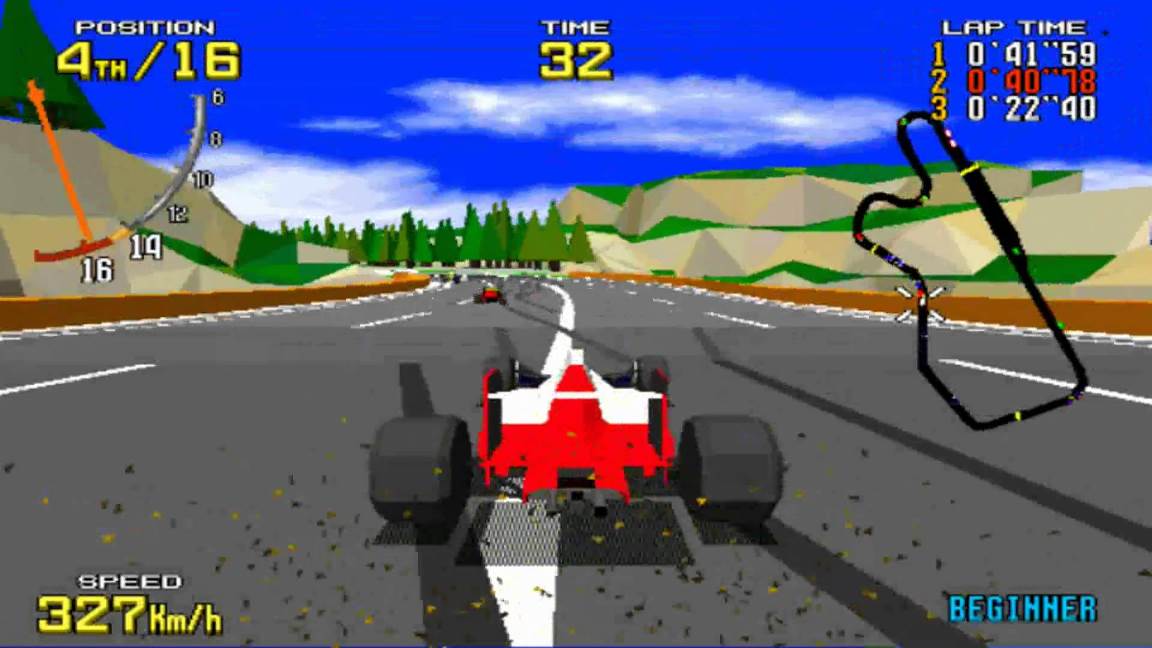 SEGA and M2 have worked together to recreate many classic titles on 3DS. We've seen the likes of 3D Sonic the Hedgehog, 3D Gunstar Heroes, and 3D Streets of Rage – among many others. But there's one title the two companies wish they could have recreated for the handheld: the arcade version of Virtua Racing.
Take a look at this excerpt from an interview with SEGA producer Yosuke Okunari and M2 president Naoki Horii:
Is there a title you wish you could have converted?

YO: That would have to be the arcade version of Virtual Racing for me. It hasn't ever been faithfully ported. There're four ports to date: Mega Drive, 32X, SEGA Saturn, and Playstation, but none of them stayed true to the original.

The Mega Drive and 32X versions were amazing at the time, but I wish more attention went to Virtual Racing rather than Virtual Fighter. I wasn't too impressed with Winning Run (racing game developed by Namco at the time), which was released earlier, butVirtual Racing really caught my attention. The 30 FPS framerate gave it a smoother effect compared to other games like Hard Driving and Winning Run.

There was also a Grand Prix mode, where people could play 15 rounds for 200 yen when popularity started to die. I remember having so much fun playing with three other people and figuring out when to replace the worn out tires at the pits. I do feel that I want to re-experience that some day. Many have told me that there's no reason to bring it back when there's so many amazing racing games out there, but I've got a lot of great memories associated with that game, so I'd love to bring it back if I had the chance.

NH: I got to say, I agree. I'd say Virtual Racing since I like to work on those primitive era games.

– Despite this maybe being the end of the SEGA 3D Remaster Project, I really hope you can make those happen.

YO: Seriously! But I wonder how many of these "final episode" interviews we've had regarding this project. Back during Batch 1's 3D Streets of Rage episode, I was the one who suggested to put "Farewell!" as the title! I thought that was going to be be the end of the interviews.
You can read up on the full interview here. There are lots of interesting comments about the development of 3D Sonic the Hedgehog 2!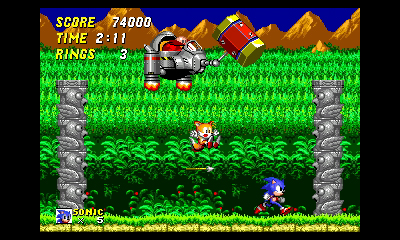 SEGA is bringing 3D Sonic the Hedgehog 2 overseas very soon. Just a few moments ago, the company shared via Twitter that the game is planned for launch on October 8. This should apply to both North America and Europe.
SEGA's official tweet is as follows:
3D Sonic the Hedgehog 2 will be available in the Nintendo eShop on October 8th! pic.twitter.com/Gh4z64Gzp6

— SEGA (@SEGA) September 28, 2015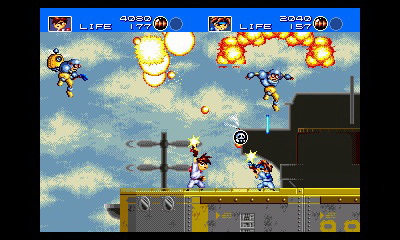 SEGA has been up a translated interview about 3D Gunstar Heroes on its blog today. Producer Yosuke Okunari and M2 president Naoki Horii were interviewed.
During one part of the discussion, the two developers commented on why Gunstar Heroes was chosen to be one of the ports:
Yosuke Okunari: When we first began work on the SEGA 3D Remaster Project, we decided to go with a few arcade titles and a few Mega Drive titles. We believed that if we are able to perfectly emulate the console itself, similar to how we worked on the Virtual Console, we wouldn't run into as many architectural problems and thus development would proceed according to schedule. Out of the eight titles during the first batch, five of the games were Mega Drive titles and the other three were from the arcade. The intention was to ensure we could actually develop (the much harder) three arcade titles. You see, we made the overall schedule easier to manage by buffering things with the Mega Drive games. Since arcade games tend to vary from game to game in the way they interact with the hardware, by adding these predictable Mega Drive games in, we could better handle delays caused by unforeseen issues on the arcade games. I mentioned this in a previous interview as well, but the reason why we picked the titles that have previously been ported to PS2 or Wii was also to mitigate any unexpected issues. But even taking that into consideration, just having these Mega Drive games in the lineup really helped lock in the schedule. That's why we had those five titles originally. Since we successfully released the ports for the arcade titles during the first batch, we had a better idea of what the schedule would be for subsequent titles, and that gave us lee-way to work on titles we'd never touched before for the second batch, like Out Run. And now here we are releasing three new games for the second batch, games we decided to pass on the first time around for reasons other than hardware. These are titles that M2 actually refused to develop at the time.

Naoki Horii: We discussed in our previous article about 3D Streets of Rage 2 as to whether or not we would actually be able to get the backgrounds into 3D or now, and one might expect, there were those who said that Gunstar Heroes' backgrounds wouldn't be convertible anyway, so it was removed from the list of porting candidates. For example, the background on the 4th stage is not a true isometric projection, but rather it's just a simple 45 degree angle line going into the screen, and thus is difficult to put into true stereoscopic 3D.
Okunari and Horii also spoke about Gunstar Heroes' popularity, which is one reason why it was selected.
YO: Gunstar Heroes has been ported to a variety of game systems to date. The number of times this game has been ported is testament to its popularity, and as far as priorities go, this game was on the top of the list and would have been in the first batch.

NH: Oh yes, absolutely.

YO: It's just the process of converting a game into stereoscopic 3D is a step above normal porting. Originally, this project stemmed from wanting to make a Mega Drive Virtual Console, but these days just a straight port doesn't really capture the attention of the 3DS audience. I mean, it's been a rough time for the Game Gear Virtual Console games [on 3DS], you know. And so Gunstar Heroes was regrettable not chosen for a 3D conversion in the first batch.
Be sure to give the full interview a look here.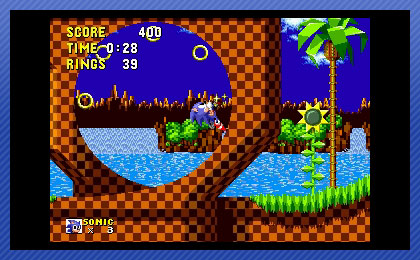 3D Sonic the Hedgehog 2 marks the end of SEGA's second wave of 3D Classics. Could we eventually see additional games be given the same treatment though?
For now, SEGA is saying that there are "no plans for additional SEGA 3D Classics". But producer Producer Yosuke Okunari did tell Nintendo World Report that the company is monitoring the sales performance of the other games. He also expressed interest in working with the New 3DS.
Below are Okunari's full comments:
If the uptake for New 3DS is very strong, I would really like to give it a shot, yes. We currently have no plans for additional SEGA 3D Classics, though. But we are keeping a close eye on how they are doing in the marketplace.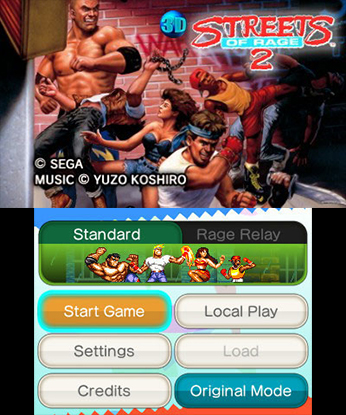 3D Streets of Rage 2 arrives on the North American 3DS eShop today. Take a look at the official trailer below.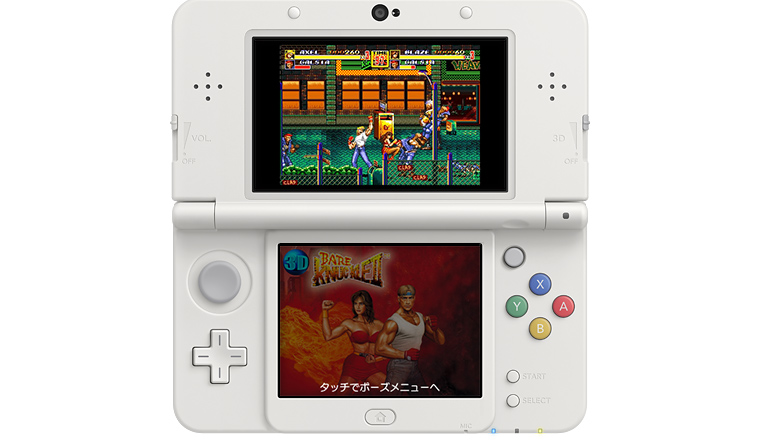 3D Streets of Rage II has plenty of new additions. For instance, developer M2 packed in a "Quartet Mode" and local multiplayer.
Another addition in 3D Streets of Rage II is a special credits sequence, which can be viewed at any time from the main menu. Take a look at it below.
Did you know that Nintendo's GBA Virtual Console for Wii U wasn't an entirely internal effort? Far from it, actually.
A notice posted on M2's website reveals that the company led development of the GBA Wii U VC. You may know the studio for its work on SEGA's 3D Classic series on 3DS.