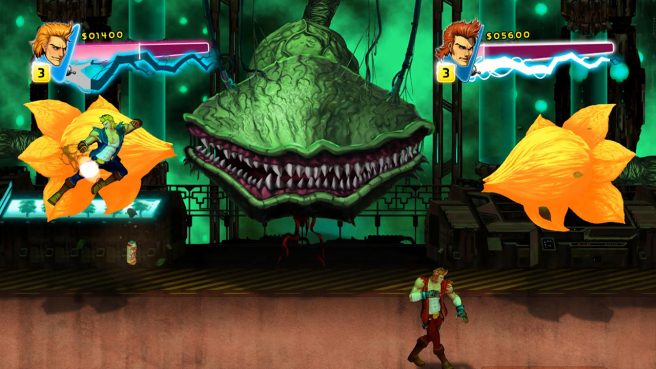 Earlier today, the beat 'em up game Double Dragon Neon landed on Switch. Take a look at some footage in the video below.
Double Dragon Neon is out now on Switch via the eShop.
Majesco's financial issues have been well-documented as of late. Likely in an attempt to offset some of its difficulties, Majesco announced today that U&I Entertainment LLC will handle the distribution for all of its retail games in North America going forward.
Majesco intends to continue publishing and distributing its digital games. However, with no new projects in development, it seems as though the company will simply maintain its back catalog of releases.
Majesco Entertainment's future continues to look grim. Former vice president of publishing Casey Lynch is no longer with the publisher, and said in a tweet that the company is "downsizing".
The message reads:
. @Majesco is downsizing & I am moving on. Thx for supporting @Midnight_City, more soon on where I'm headed next (hint: its super rad!) <3

— Casey Hobogle Slayer (@lynchtacular) December 2, 2014
Meanwhile, Game Informer attempted to reach Midnight City communications director John Kopp via email, but was presented with an auto-reply stating that he is also no longer with the company.
Majesco and its indie label Midnight City are facing serious trouble, a new Gamasutra report suggests.
The site makes note of the following excerpts from a recent filing with the Securities and Exchange Commission:
"the reduction (in workforce) includes development and game-testing, selling and marketing, and support personnel. We are currently not developing any significant new games for release in fiscal 2015."

"we have suffered losses that raise substantial doubt about our ability to continue as a going concern. Accordingly, we are evaluating various alternatives, including reducing operating expenses and personnel costs, securing additional financing for future business activities, and other strategic alternatives including a sale or merger of our company."
Gamasutra goes on to mention that Majesco's indie publishing label, Midnight City, is facing trouble as well. Midnight City published Costume Quest 2 and is bringing Gone Home to Wii U.