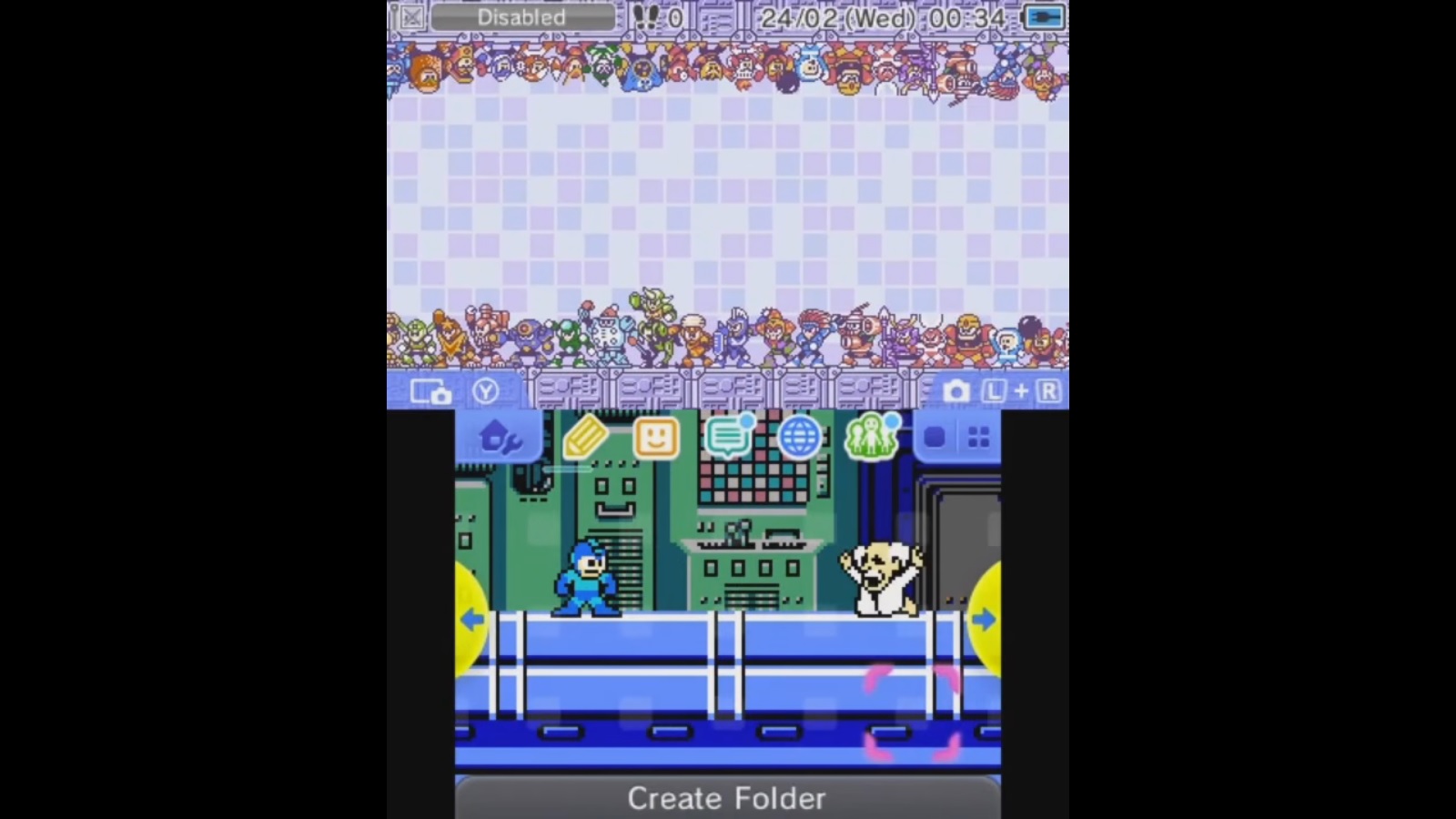 Capcom brought out a couple of new 3DS themes based on Mega Man today. You can get a look at them in the video below.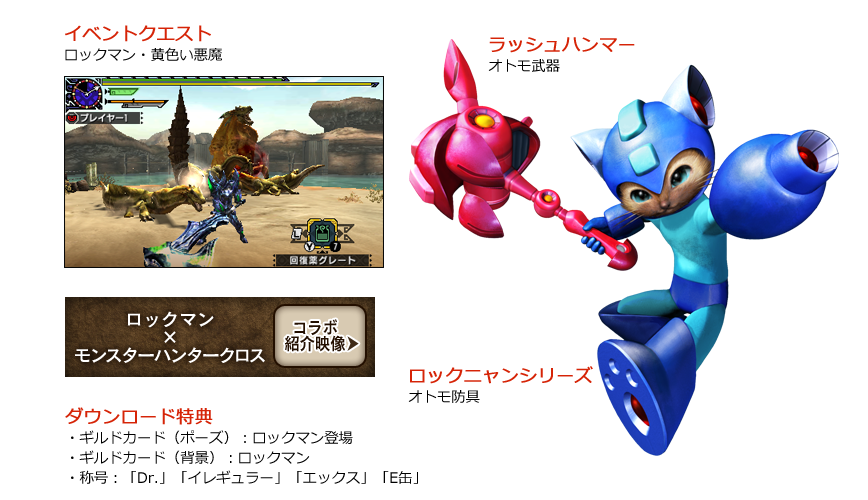 Monster Hunter X has been receiving a whole slew of collaborations. And even though the game has been available in Japan for a few months, there are still new ones being added. Capcom announced another collaboration today involving Mega Man (Rockman in Japan) similar to Monster Hunter 4 Ultimate.
New Mega Man collaboration content for Monster Hunter X is due out on February 25, the same day as Mega Man Legacy Collection in Japan. Here's the lowdown:
Overview
Event Quest – Rockman: The Yellow Devil
Palico Weapon – Rush Hammer
Palico Armor – Rocknyan Series
Download Bonuses
– Guild Card (Pose): Rockman Appears
– Guild Card (Background): Rockman
– Titles: "Dr." "Irregular (Maverick)", "X", "E-can"
View a trailer for the Mega Man collaboration in Monster Hunter X below.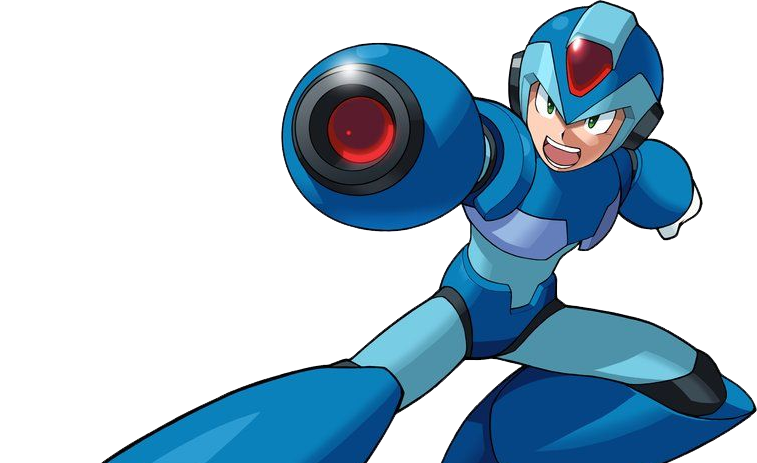 The Tracking Board is reporting that a new Mega Man film is in the works. Supposedly, the movie is coming from 20th Century Fox and Chernin Entertainment.
You should definitely take this update with a fairly big grain of salt. The Tracking Board doesn't really name sources, though the site's report has been gaining traction.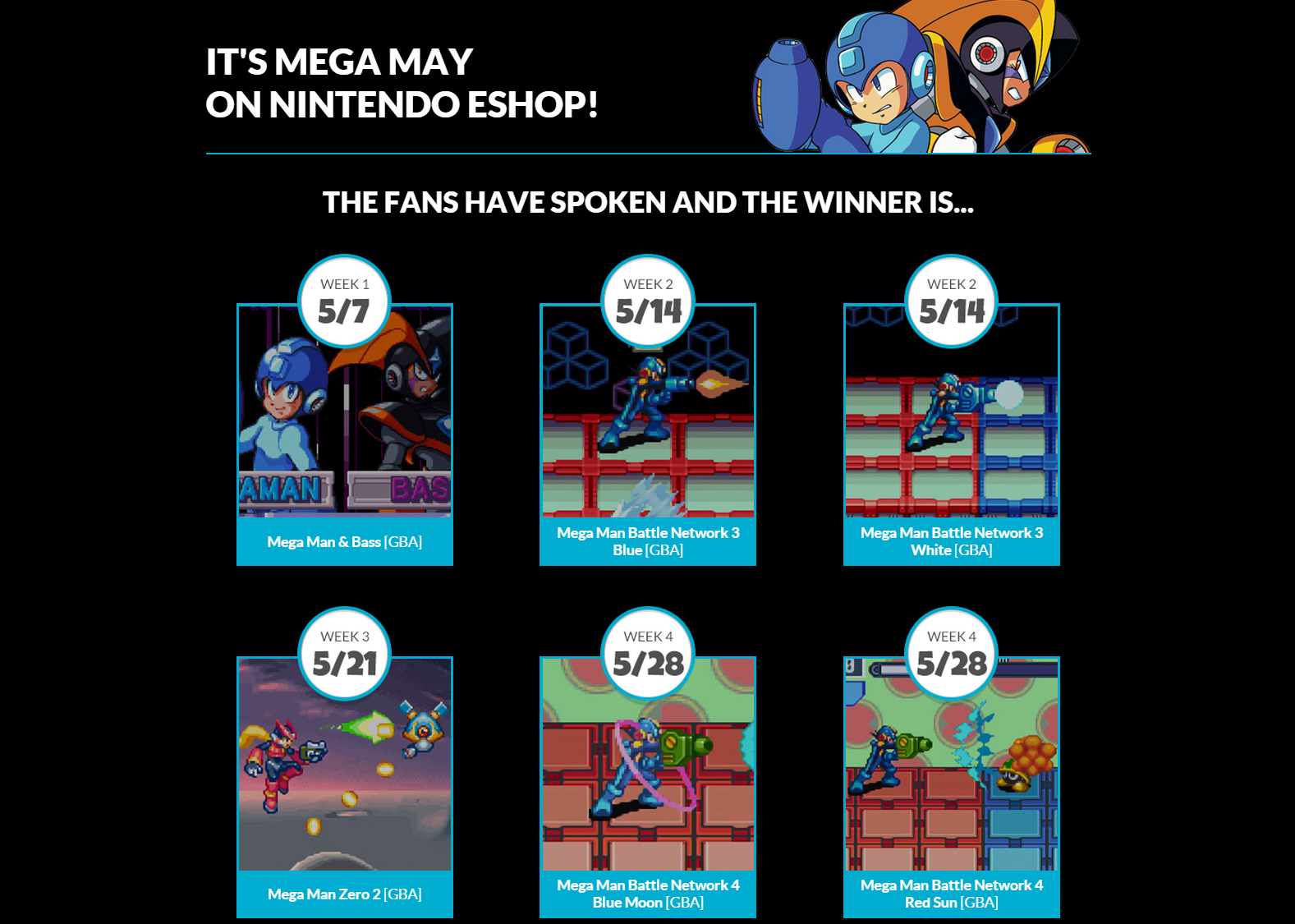 Capcom has confirmed the complete release schedule of Mega Man titles due out this month as part of Mega May 2015.
Mega Man & Bass is out now on the North American Wii U eShop. Mega Man Battle Network 3 is arriving next week, followed by Mega Man Zero 3 on May 21. Mega Man Battle Network 4 closes things out on May 28.
Pricing for all of these Mega Man games are set at $7.99 each.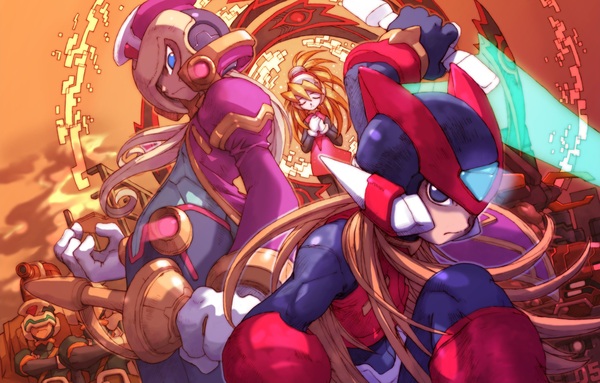 Capcom has four more Mega Man titles planned for the Wii U Virtual Console as part of "Mega May 2015". They are as follows:
Mega Man & Bass
Mega Man Battle Network 3 Blue/White
Mega Man Zero 2
Mega Man Battle Network 4 Red Sun / Blue Moon
Each one of these titles is slated for May, but fans can vote on which game they want to see first. Participate in the poll here. According to Capcom, "the winner will appear on the first Thursday of the month, with the rest of the lineup releasing chronologically each week."
It's not Thursday yet, but Mega Man Zero is now available on the North American Wii U Virtual Console. Pricing is set at $7.99.
Additionally, a bunch of Mega Man games have been discounted on the eShop. They are as follows:
3DS
Mega Man II GB ($1.49)
Mega Man III GB ($1.49)
Mega Man IV GB ($1.49)
Wii U
Mega Man 5 NES ($2.49)
Mega Man 6 NES ($2.49)
Mega Man 7 SNES ($3.99)
The deals above are valid from now until December 22 at 8:59 AM PT.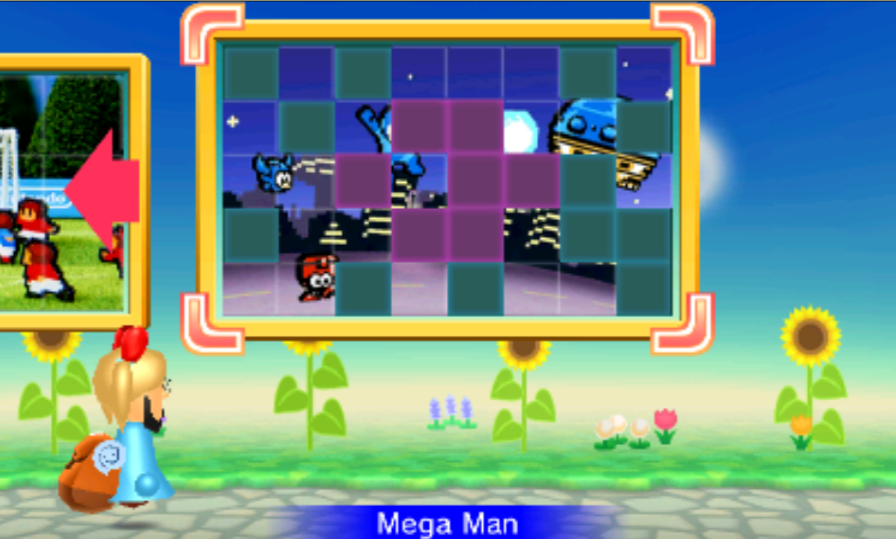 The Mega Man StreetPass Mii Plaza puzzle, previously released in Japan, is now available in the west. 3DS owners can obtain their first panel through SpotPass.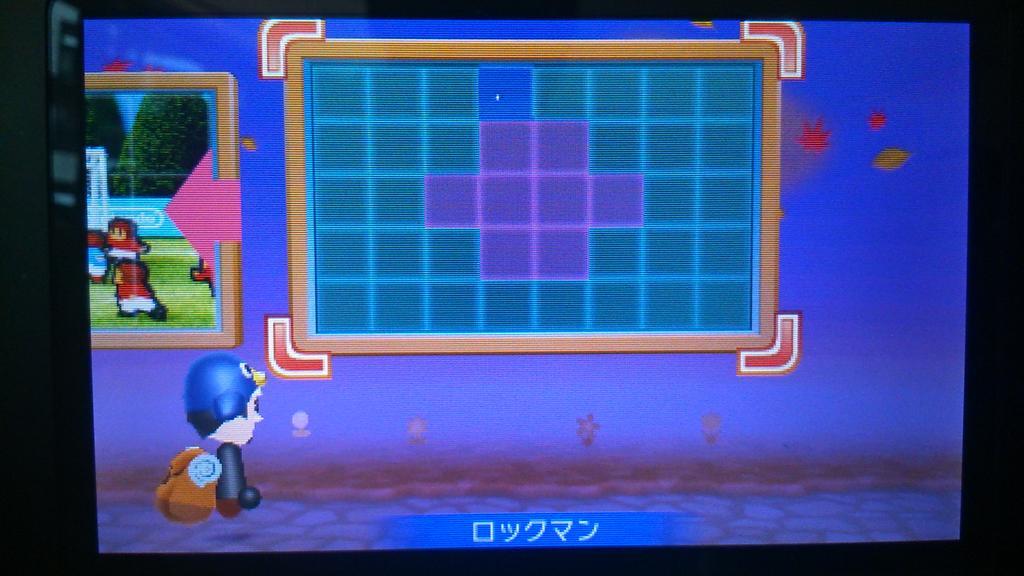 3DS owners in Japan can now get their hands on a Mega Man-themed puzzle for the StreetPass Mii Plaza. Per usual, the latest panel is being sent out through SpotPass. We'll let you know if this puzzle is also made available overseas.