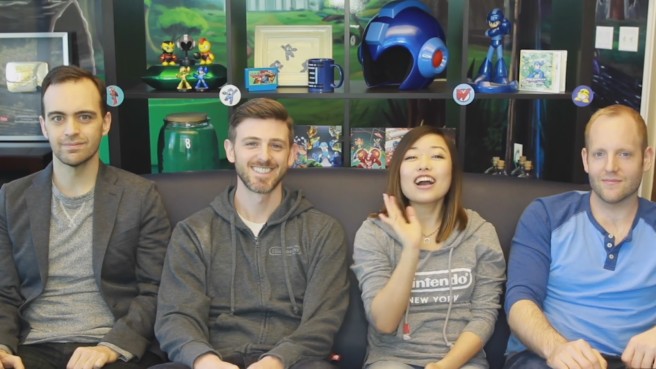 Kit and Krysta are back for a new episode of Nintendo Minute. This week, the two hosts look back on Mega Man's history with a couple of guests. Check out the full video below.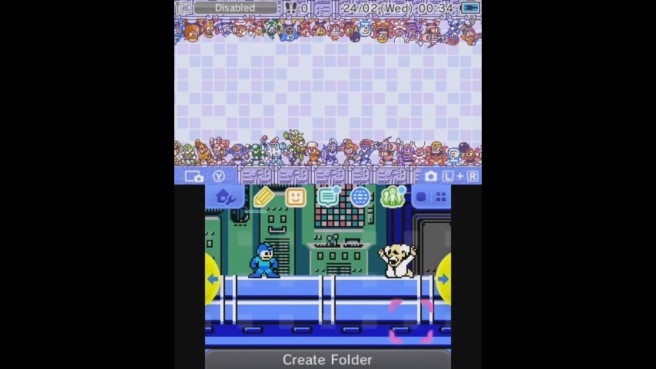 Capcom brought out a couple of new 3DS themes based on Mega Man today. You can get a look at them in the video below.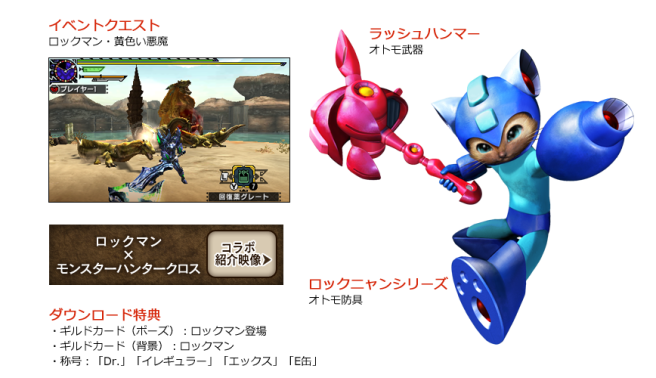 Monster Hunter X has been receiving a whole slew of collaborations. And even though the game has been available in Japan for a few months, there are still new ones being added. Capcom announced another collaboration today involving Mega Man (Rockman in Japan) similar to Monster Hunter 4 Ultimate.
New Mega Man collaboration content for Monster Hunter X is due out on February 25, the same day as Mega Man Legacy Collection in Japan. Here's the lowdown:
Overview
Event Quest – Rockman: The Yellow Devil
Palico Weapon – Rush Hammer
Palico Armor – Rocknyan Series
Download Bonuses
– Guild Card (Pose): Rockman Appears
– Guild Card (Background): Rockman
– Titles: "Dr." "Irregular (Maverick)", "X", "E-can"
View a trailer for the Mega Man collaboration in Monster Hunter X below.
It's not Thursday yet, but Mega Man Zero is now available on the North American Wii U Virtual Console. Pricing is set at $7.99.
Additionally, a bunch of Mega Man games have been discounted on the eShop. They are as follows:
3DS
Mega Man II GB ($1.49)
Mega Man III GB ($1.49)
Mega Man IV GB ($1.49)
Wii U
Mega Man 5 NES ($2.49)
Mega Man 6 NES ($2.49)
Mega Man 7 SNES ($3.99)
The deals above are valid from now until December 22 at 8:59 AM PT.