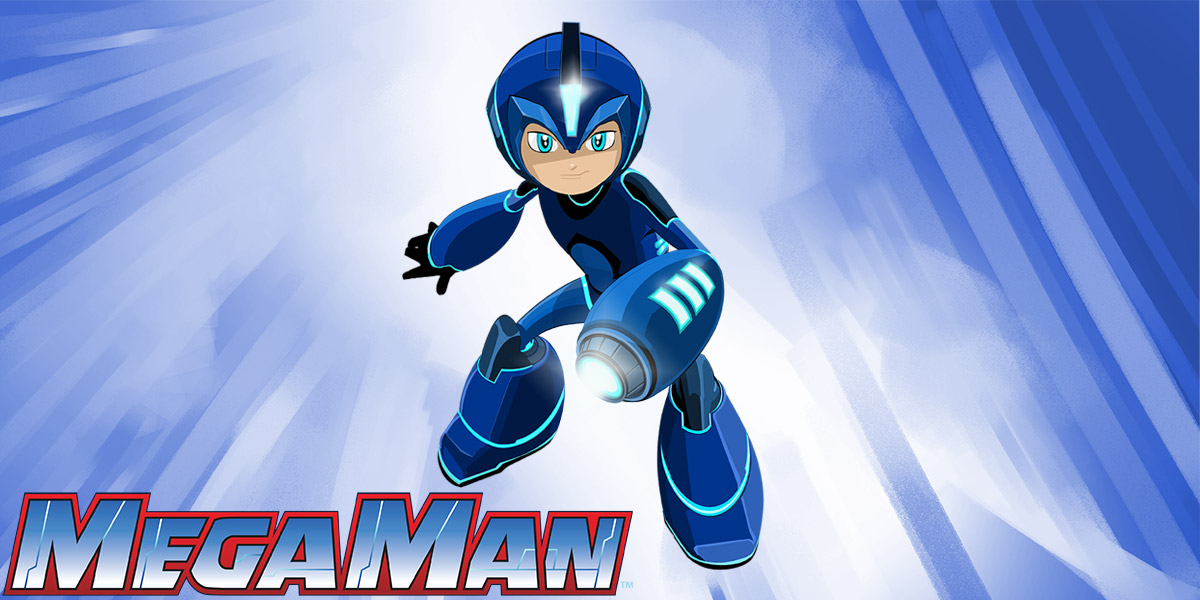 Fans picked up on some footage from the Mega Man animated series during the weekend. Film Roman shared the first look, but it wasn't intended for public consumption. Dentsu Entertainment informed Rockman Corner that the footage wasn't final, and was based on internal animation tests.
Mega Man's look in the show is apparently still evolving. The design shown in the clip doesn't represent the final product.
One other note: despite what we heard previously, the Mega Man animated series doesn't have a set network. It isn't guaranteed to air on Disney XD.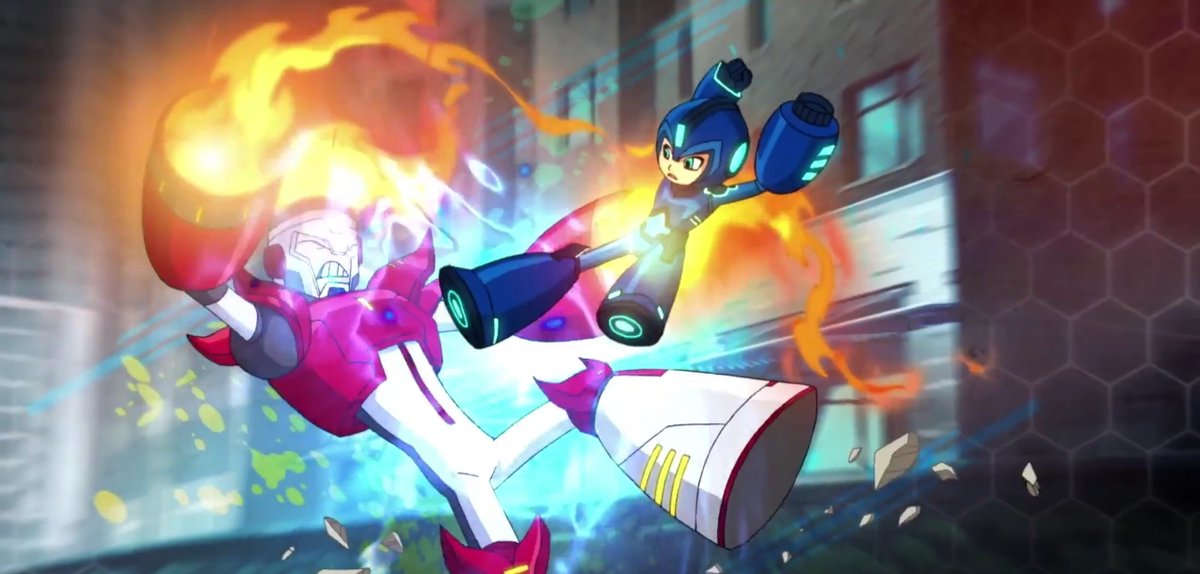 At some point this year, a new animated series based on Mega Man will be debuting on Disney XD from Dentsu Entertainment USA and DHX Media. We hadn't seen it until motion – until today that is.
A reel from Film Roman posted in November has a few seconds showing the Mega Man cartoon. It was originally uploaded at the very end of November, but fans came across the clip today. Take a look at the footage below.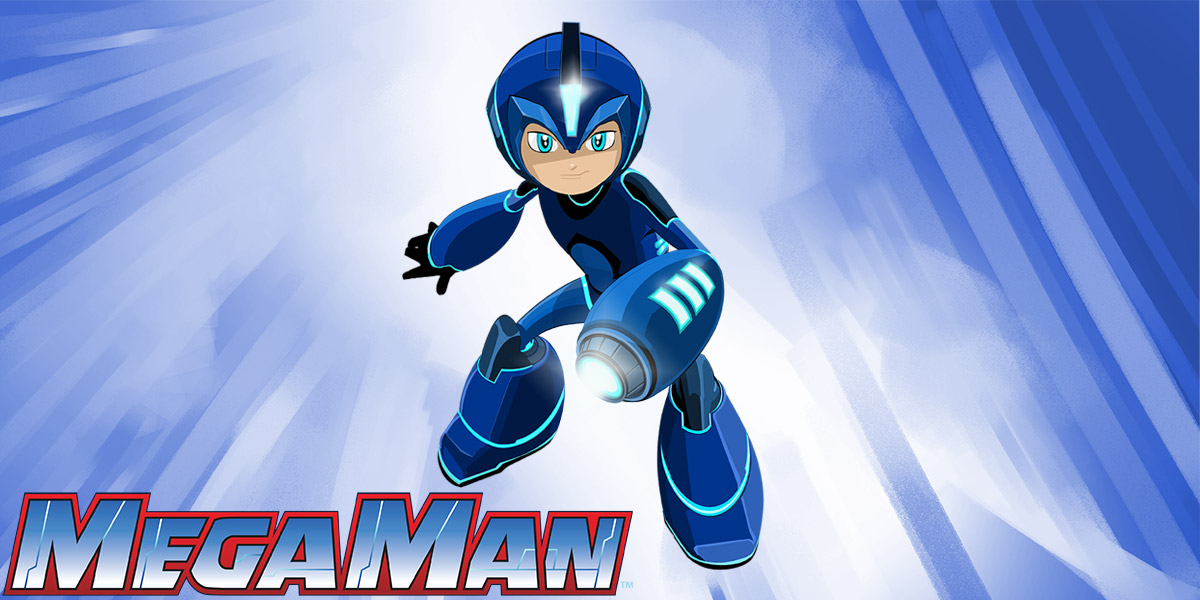 Nerdist posted a new interview yesterday with some of the creators behind the new Mega Man animated series. Steven T. Seagle, Duncan Rouleau, Joe Kelly, and Joe Casey from Man of Action all participated in the discussion. Aside from talk about Mega Man as a character (focusing on optimism), the art style, and other topics, Nerdist also says that the show will air on Disney XD next year.
Per usual, we've rounded up some of the comments below. You can read the full interview on Nerdist here.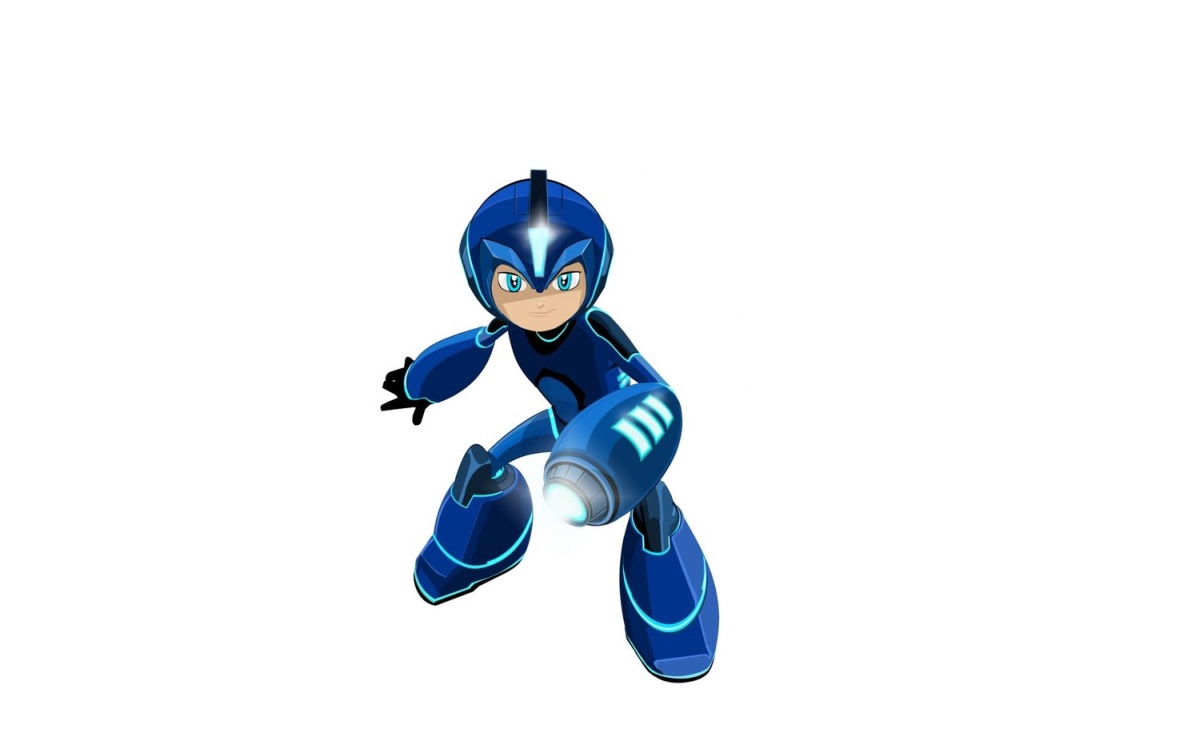 The Mega Man animated series was made entirely official this past week. Some concrete details about the show were announced, and we were even given a first look at the character's appearance. Unfortunately, the fan reception wasn't too hot.
Joe Kelly is one of the writers involved with the new Mega Man animated series. Likely in response to the harsh reception thus far, he put up a few messages on Twitter on Thursday.
Here's what Kelly shared:
1 – I want to thank everyone for loving MegaMan and having such strong opinions. That's really cool…

— Joe Kelly (@JoeKellyMOA) May 26, 2016
2 – Even cooler when you express them with care and thought. Nothing I can say will counteract the shock you may feel when…

— Joe Kelly (@JoeKellyMOA) May 26, 2016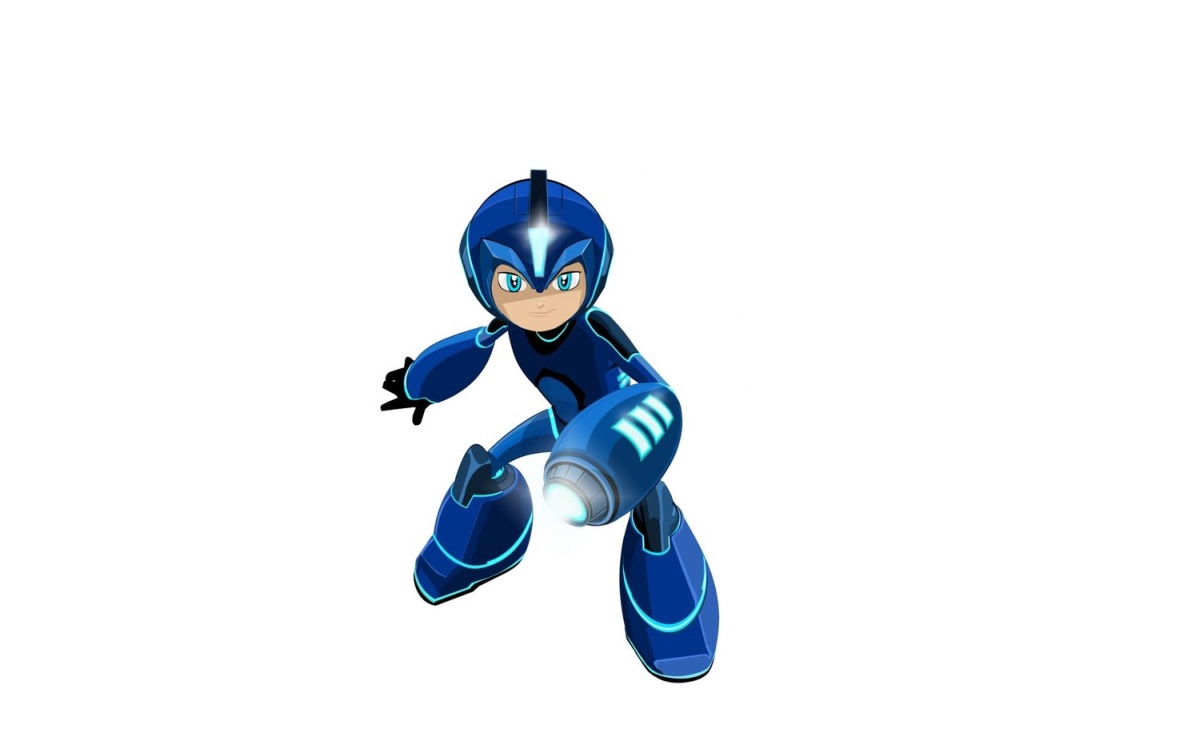 Update: Capcom-Unity has a tiny bit extra:
The new animated Mega Man series will follow Aki Light – a normal, upbeat, and above all optimistic young school-aged robot living in Silicon City. He soon learns that deep within his programming are secret protocols that allow him to transform – giving him nanocore armor, a Mega Buster, and the iconic helmet to turn him into a superhero – Mega Man!

Promising exciting new technologies and new robots, the series will follow the adventures and trials of Aki Light – a.k.a. Mega Man – as he faces off against threats to Silicon City, while trying to keep his superhero identity a secret and maintain a normal robot schoolkid life.
---
DHX Media and Dentsu Entertainment USA have reached a global deal to develop, co-produce, distribute and jointly manage licensing for the new Mega Man animated series. With today's announcement, the first piece of promo material (above) has been revealed alongside details.
Here's the official overview:
Aimed at kids 6 to 9, as well as their parents who grew up loving the videogames, the animated series will feature exciting new technologies and robots, as well as the introduction of Mega Man's alter-ego, Aki Light, a normal, upbeat, schoolboy robot. When activated, his skin re-forms – in a flurry of computer code and visual pyrotechnics – into a suit of impenetrable nanocore armor, including the iconic Mega Buster arm cannon and helmet. Beloved characters, like Rush, will return – while new characters, like Mega Mini, will make their debut!
The new Mega Man animated series will debut next year to coincide with the series' 30th anniversary.
Source: Dentsu Entertainment PR
A Deadline report from last year revealed that Dentsu Entertainment USA had teamed up with Man of Action Entertainment to create a new Mega Man animated series. We haven't heard much about the project since then, but it still appears to be happening.
Destructoid came across an updated landing page from Dentsu Entertainment USA which reconfirms Deadline's original article. The cartoon is on track for a 2017 launch in line with Mega Man's 30th anniversary. A logo has also appeared, which you can get a look at above.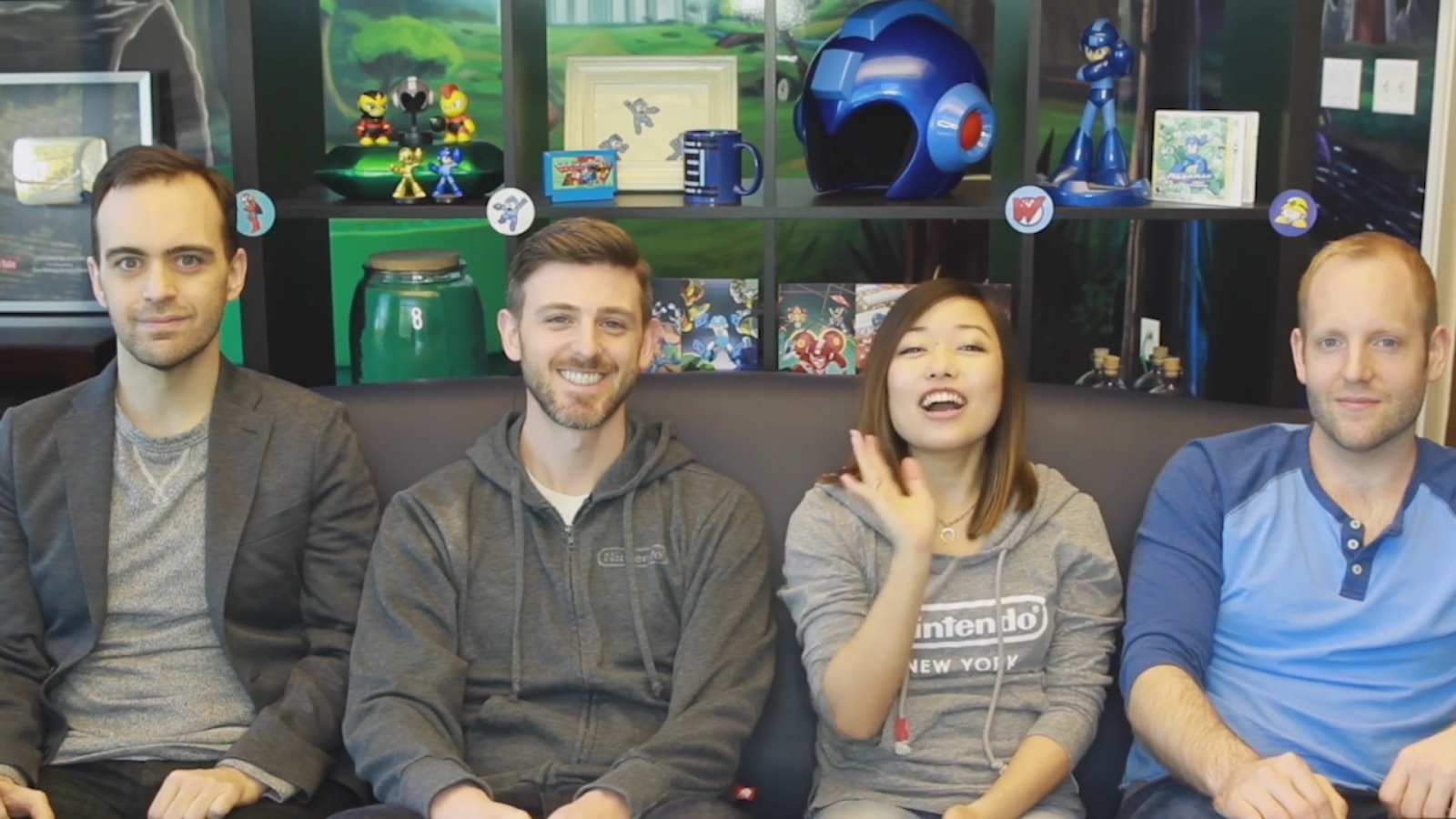 Kit and Krysta are back for a new episode of Nintendo Minute. This week, the two hosts look back on Mega Man's history with a couple of guests. Check out the full video below.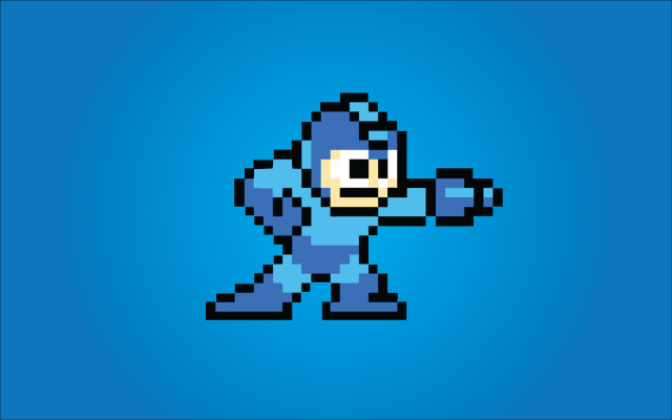 Capcom included a link to a survey in the Japanese version of Mega Man Legacy Collection. Two questions in particular stand out.
At one point of the survey, Capcom asks if "you would like to play a new entry in the classic series (like Mega Man 11)." A third section pertains to future collections, and asks which past series (X, Zero, Legends, Battle Network, ZX, Star Force) fans would like to see in a package.
I'm not one to make a big deal out of surveys, but this one is a bit interesting. Will anything materialize based on how fans respond? That I'm unsure of!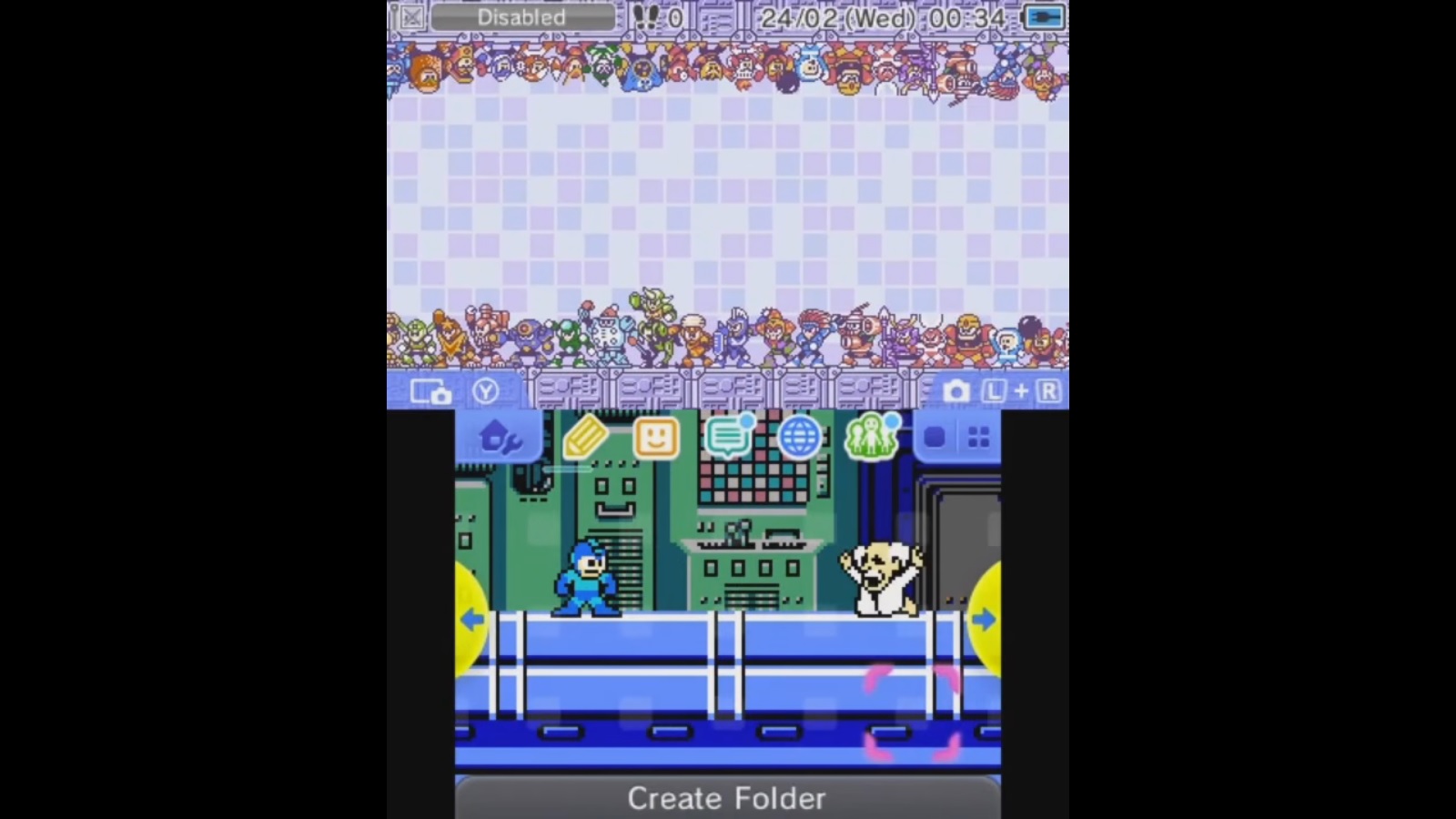 Capcom brought out a couple of new 3DS themes based on Mega Man today. You can get a look at them in the video below.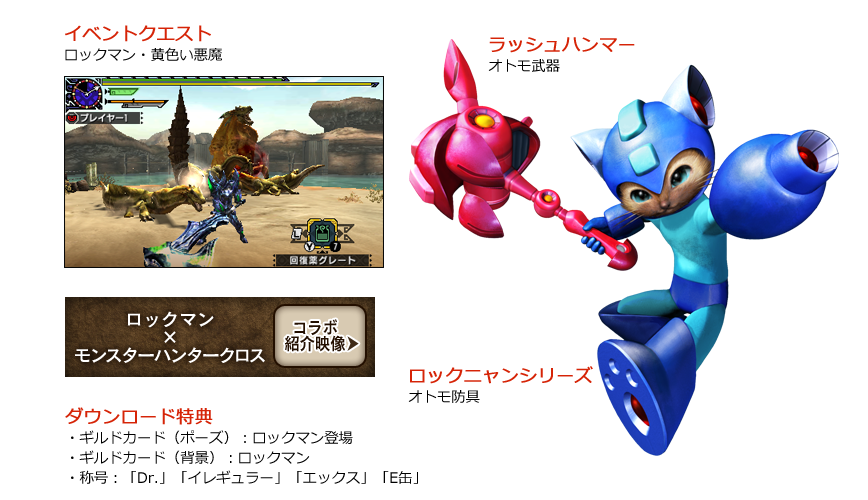 Monster Hunter X has been receiving a whole slew of collaborations. And even though the game has been available in Japan for a few months, there are still new ones being added. Capcom announced another collaboration today involving Mega Man (Rockman in Japan) similar to Monster Hunter 4 Ultimate.
New Mega Man collaboration content for Monster Hunter X is due out on February 25, the same day as Mega Man Legacy Collection in Japan. Here's the lowdown:
Overview
Event Quest – Rockman: The Yellow Devil
Palico Weapon – Rush Hammer
Palico Armor – Rocknyan Series
Download Bonuses
– Guild Card (Pose): Rockman Appears
– Guild Card (Background): Rockman
– Titles: "Dr." "Irregular (Maverick)", "X", "E-can"
View a trailer for the Mega Man collaboration in Monster Hunter X below.