Last Christmas, Xbox Live and PlayStation Network suffered from DDoS attacks. Such attacks on network services have resulted in conversations between companies like Nintendo, Microsoft, and Sony.
Xbox boss Phil Spencer, speaking with Game Informer, discussed how nothing is gained when a rival service goes down.
He said:
All it does is put the fear and distrust from any gamer that's out there, so I look at all of us together as this is our collective opportunity to share what we can about what we're learning and how things are growing. Those conversations happen, which I think is great.
Nintendo has been relatively unaffected by network attacks. We can only hope the situation remains the same going forward!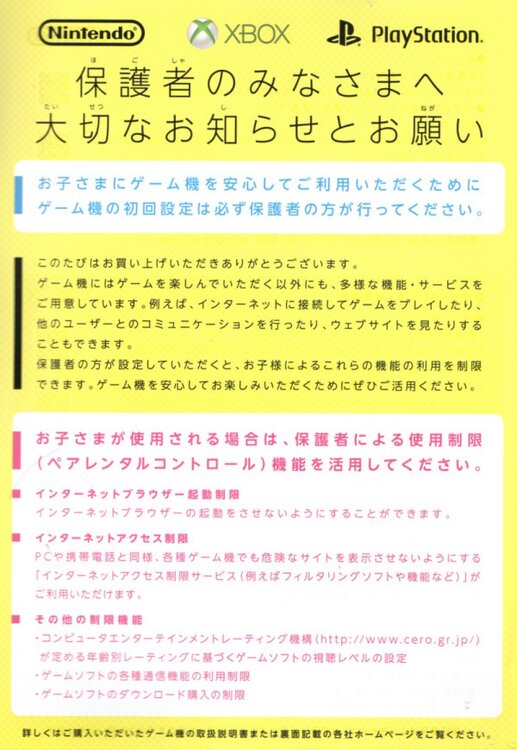 Nintendo, Sony, and Microsoft have teamed up for… a parental controls flyer, interestingly enough. The ad above was spotted in a video game store in Sapporo, Japan just recently.
As one would expect, the flyer intends to explain the use of parental controls and increase the awareness of game ratings between consumers. It will be distributed in stores across Japan over the next few weeks.