The latest Super Smash Bros. for Wii U screenshot from Masahiro Sakurai has now gone live. View it below:
Today's Super Smash Bros. 3DS screenshot gives us a new look at character customization. Take a look below:
The web version of Miiverse has received a small update that allows users to show up to three favorite game genres. Wii U and 3DS have had access to the feature since July.
As mentioned by Miiverse's Marty:
Here's Masahiro Sakurai's latest update for Super Smash Bros. Wii U/3DS:
Here's a look at the 3DS version. You can use the same outfit variations in both the 3DS and Wii U versions.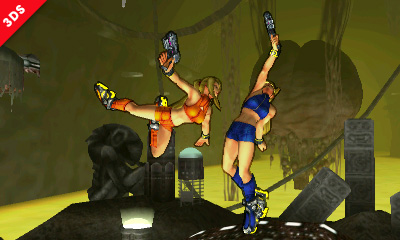 Helix Games founder Bailey Earley spoke with Miiverse user Folkloner as part of a recent interview. Earley discussed the Wii U eShop title Don't Touch Anything Red (which should hopefully be out next month and sooner in Europe), another new game for Wii U/3DS called "Altered", and plans to bring out a media player for Nintendo's console.
Check out Earley's full responses below:
Masahiro Sakurai has shared another couple of screenshots from Super Smash Bros. for 3DS. Today's images give a look at the Tomodachi Life stage in the game: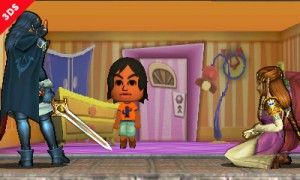 You might run into a Mii living in the room! The Mii characters are taken from the data in your 3DS system, so you could find your friends living in the apartments.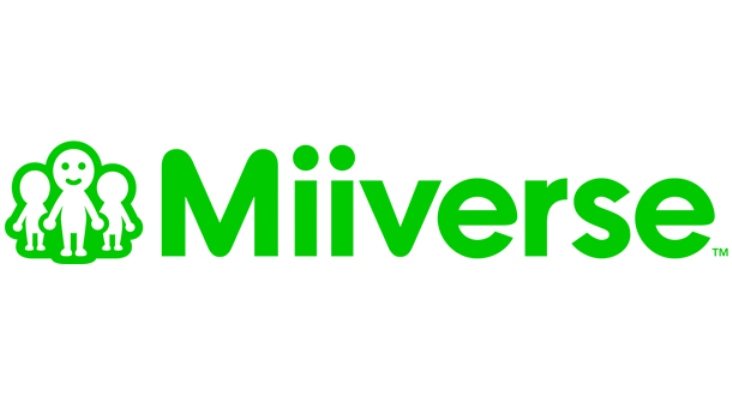 Another new update has now been applied to Miiverse. Today's update brings along two additions.
First, for all versions of Miiverse, users can now set a screenshot as their favorite post. You could only set a handwritten post previously.
And for the Wii U and 3DS versions of Miiverse, it's now possible to display your favorite communities in your profile.
Today's full Miiverse update notes can be found below.
Well, that didn't last long! Comic Workshop came out on the North American 3DS eShop yesterday, and it included support for Miiverse so that users could post and share comics. Now though, this is no longer possible. Nintendo disabled the feature and sharing comics through Miiverse is a thing of the past.
Why the quick change? One theory is that some members included photos of themselves in their comics. This is naturally a big no-no in Nintendo's book.
Nintendo has opened a new "Camp Miiverse" community that allows fans to participate in gaming events spanning across the entire social media network over the next few weeks. Anyone and everyone is eligible to join so long as they have the games that will be played.
Here's an overview of Camp Miiverse from Miiverse' Tom:
And here's a look at the first challenge:
This isn't quite Camp Hyrule, but it's nice to see Nintendo trying to bring back the online camp experience!
Masahiro Sakurai has shared another new screenshot from Super Smash Bros. for 3DS, in which he provides an update on the Nintendogs stage "Living Room". Check it out below: