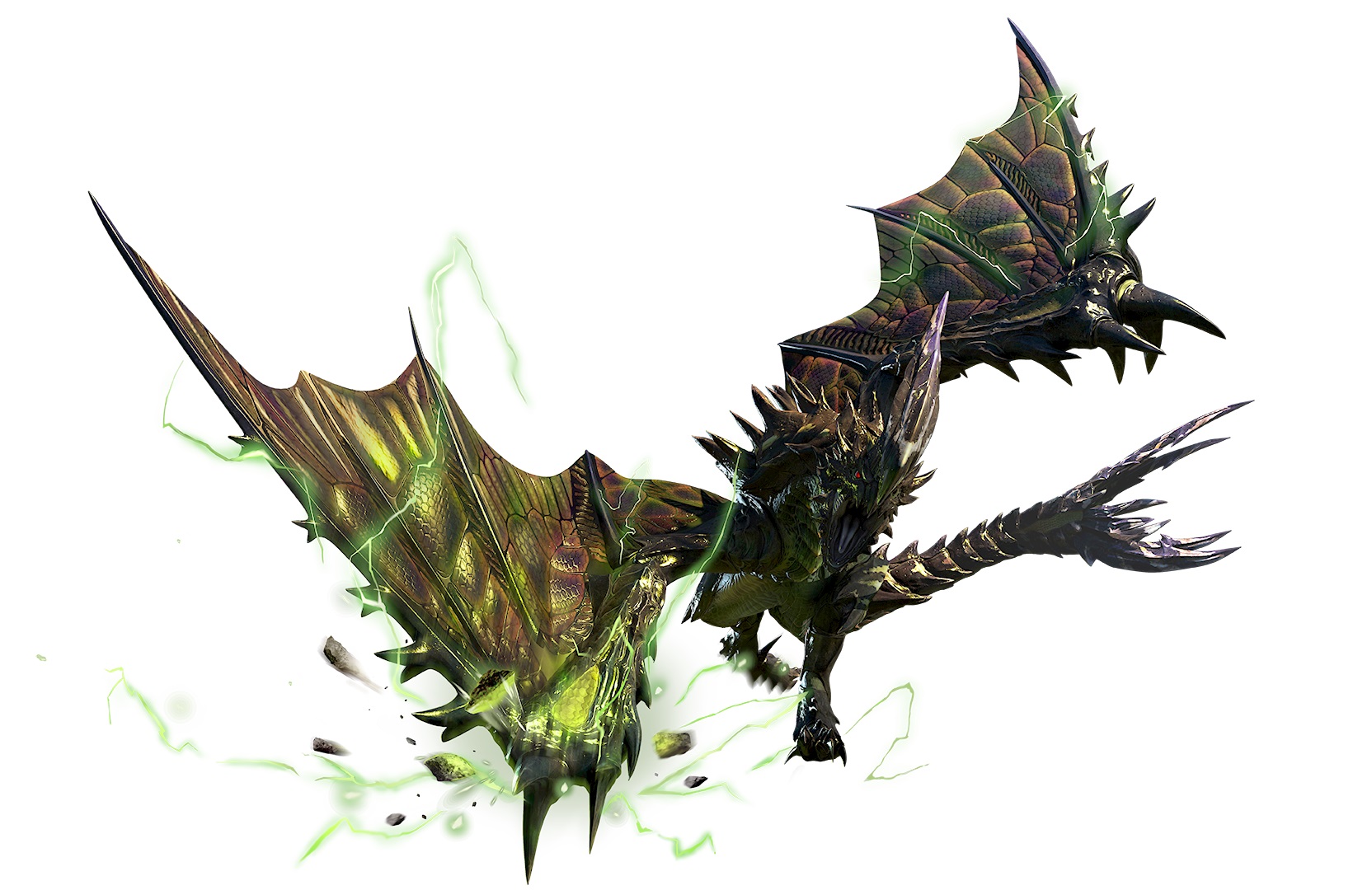 Capcom's second Monster Hunter Generations localization blog is now up. Whereas last week's entry touched on the project as whole, today's piece focuses on specific monsters: Astalos, Maccao and Great Maccao, and Larinoth. You can read it right here.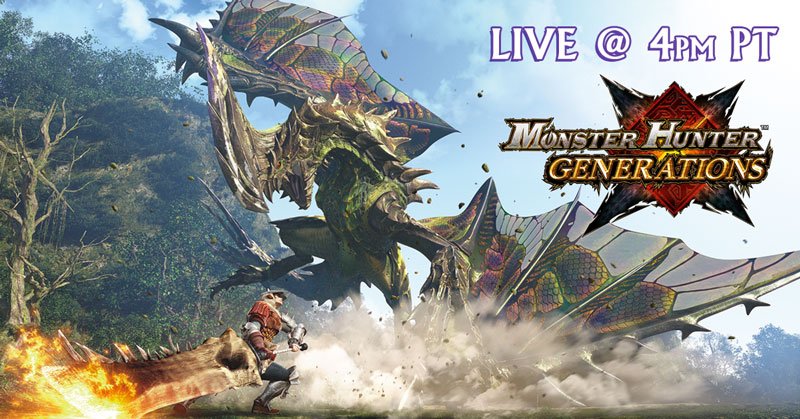 Update (5/30): Here's a full recording of the latest live stream on YouTube:
---
Original (5/26): Capcom is about to host another live stream for Monster Hunter Generations. The festivities will begin in just under 10 minutes (7 PM ET / 4 PM PT). Since it's auto-play, we've posted the embed after the break.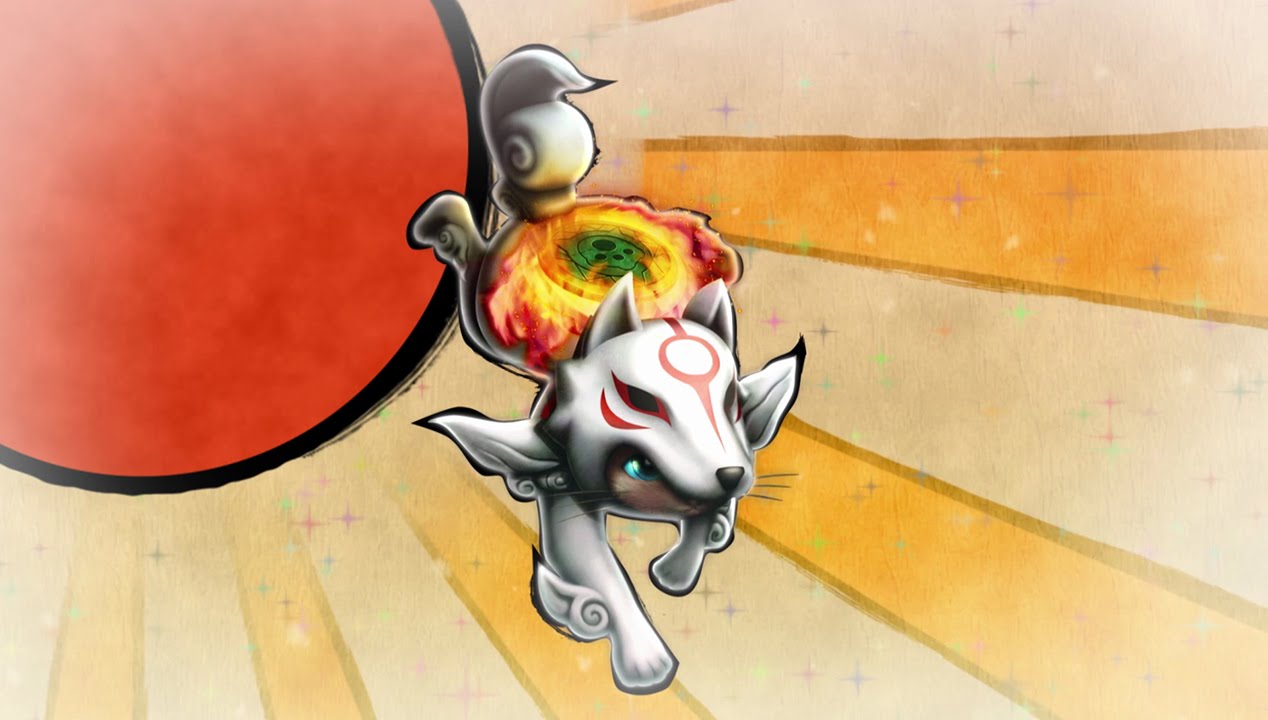 German Nintendo outlet ntower recently had an opportunity to speak with Ryozo Tsujimoto and Shintaro Kojima from Capcom about Monster Hunter Generations. The interview is entirely in German, but the website was kind enough to pass along the most important points in English.
There are actually some very noteworthy tidbits here. For starters, we now know that the west is getting some exclusive DLC (such as the Fire Emblem and Okami costumes) in place of some downloadable content that won't be making it over. Other tidbits were also shared such as how there are no plans to bring the series back to Nintendo consoles currently.
Here's the full rundown: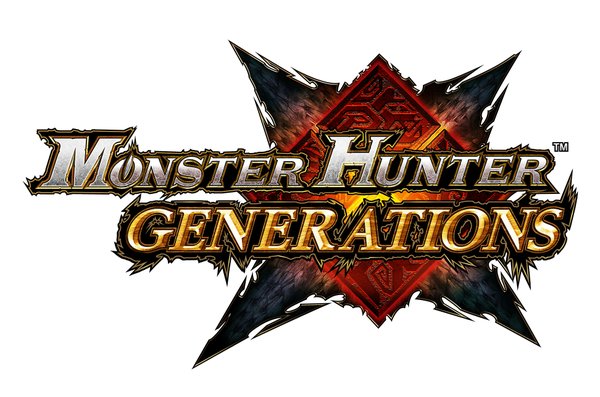 Capcom has published the first of what will surely be numerous localization blogs for Monster Hunter Generations. You can read it right here.
There is one excerpt from the blog that is worth highlighting on the site directly. Below, we learn that localization planning began in December 2014. Capcom also discusses why it changed the "Monster Hunter X" name and settled on "Monster Hunter Generations". It's rather interesting!
We started planning the localization for Monster Hunter Generations back in December 2014, as development on MH4U was winding down. We began having meetings with the development team to get an idea of the overall scope of the game, how much text there would be, what kind of time frame we had to work with, etc., so we could start mapping out our schedule. In the midst of all that, our first official request came from the producer. Our mission: localize the game's title! We were given the following conditions for coming up with the international title: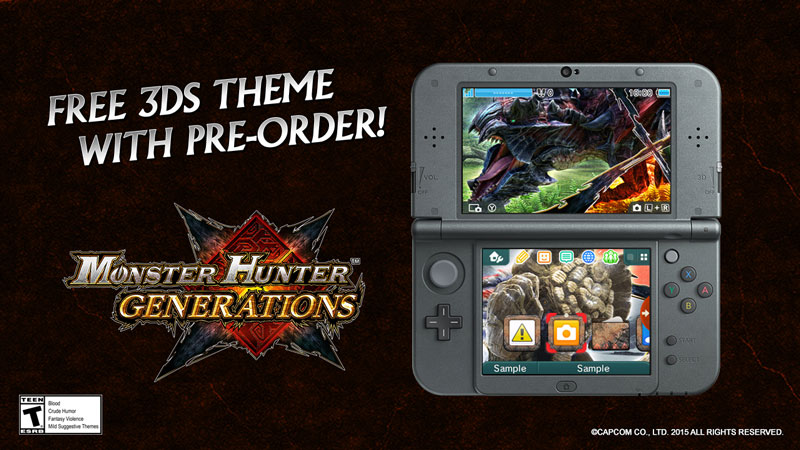 If you're planning on picking up Monster Hunter Generations in July, you may want to reserve it at GameStop. The retailer will be giving out a 3DS theme to those who pre-order. This offer is valid both in-store and online.
Aside from the game itself, Nintendo and Capcom are also planning a special New 3DS XL. That can be pre-ordered at Best Buy here or GameStop here.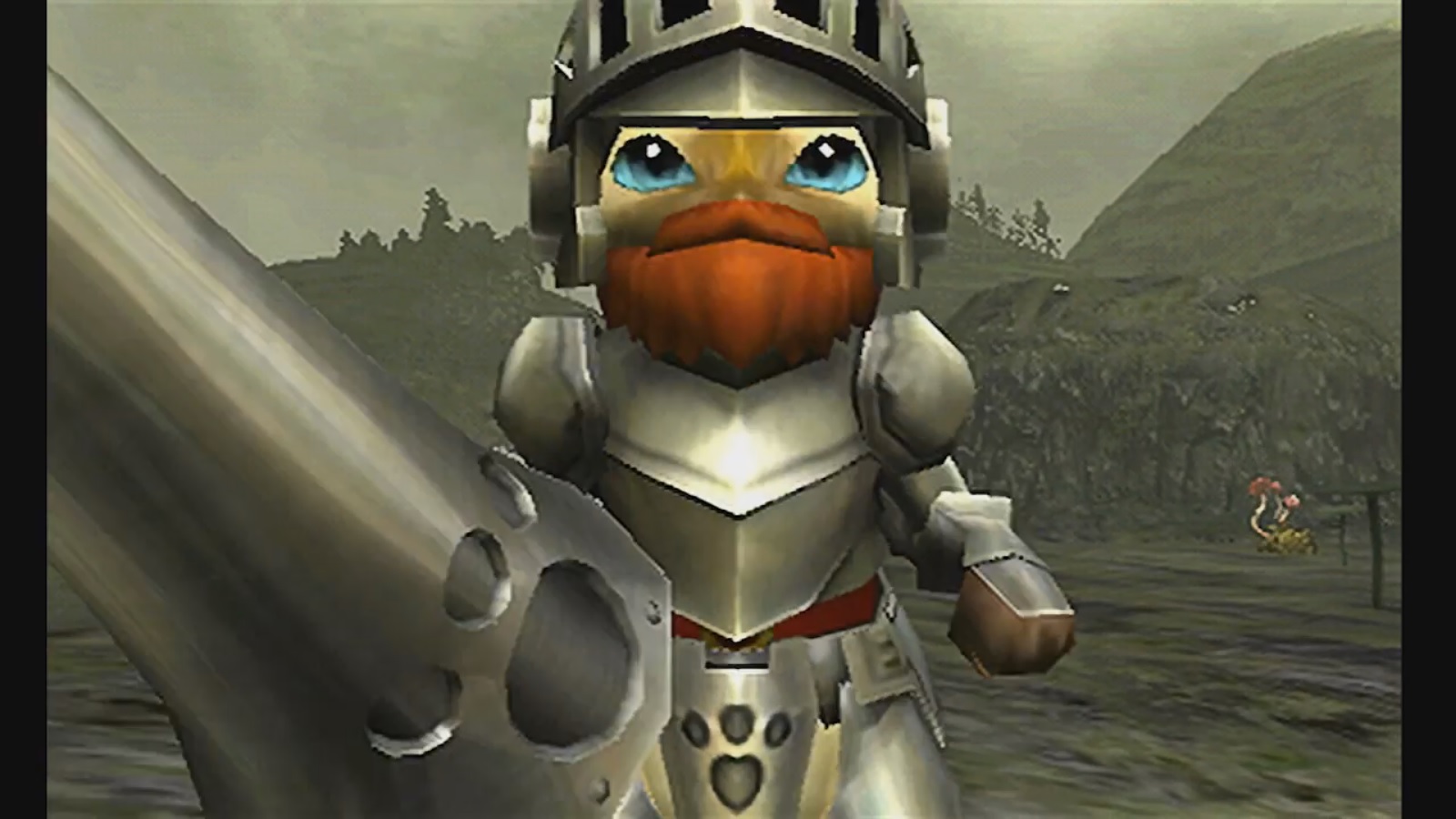 Capcom has pulled back the curtain on another collaboration for Monster Hunter Generations. In the game, players will be able to equip their Felynes with Arthur's Lance and Knight Armor from Ghosts 'n Goblins.
Here's a trailer for the collaboration: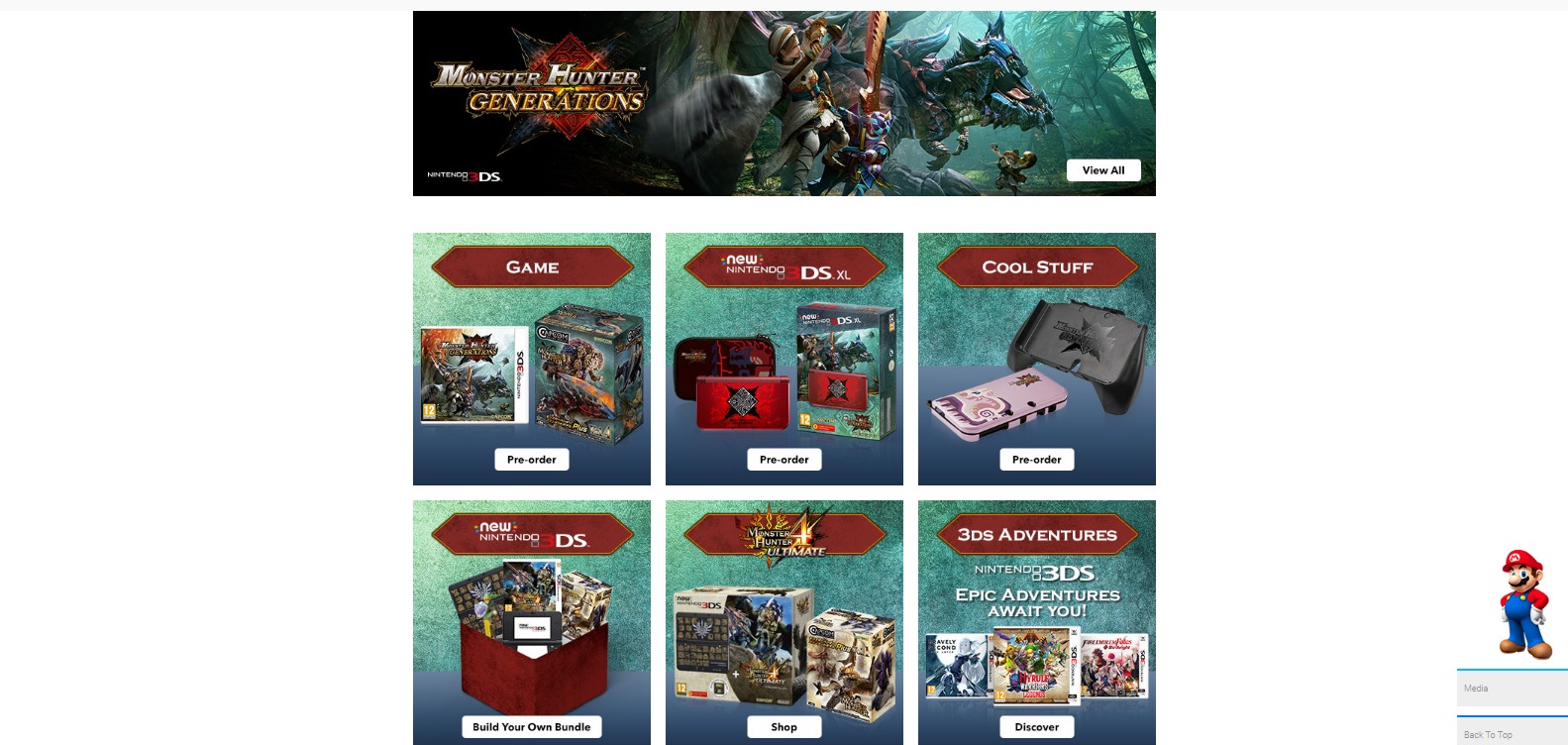 The Nintendo UK store is now accepting pre-orders for various Monster Hunter Generations items. That includes the game, the New 3DS XL, and other goodies. Visit the official page here for everything being offered.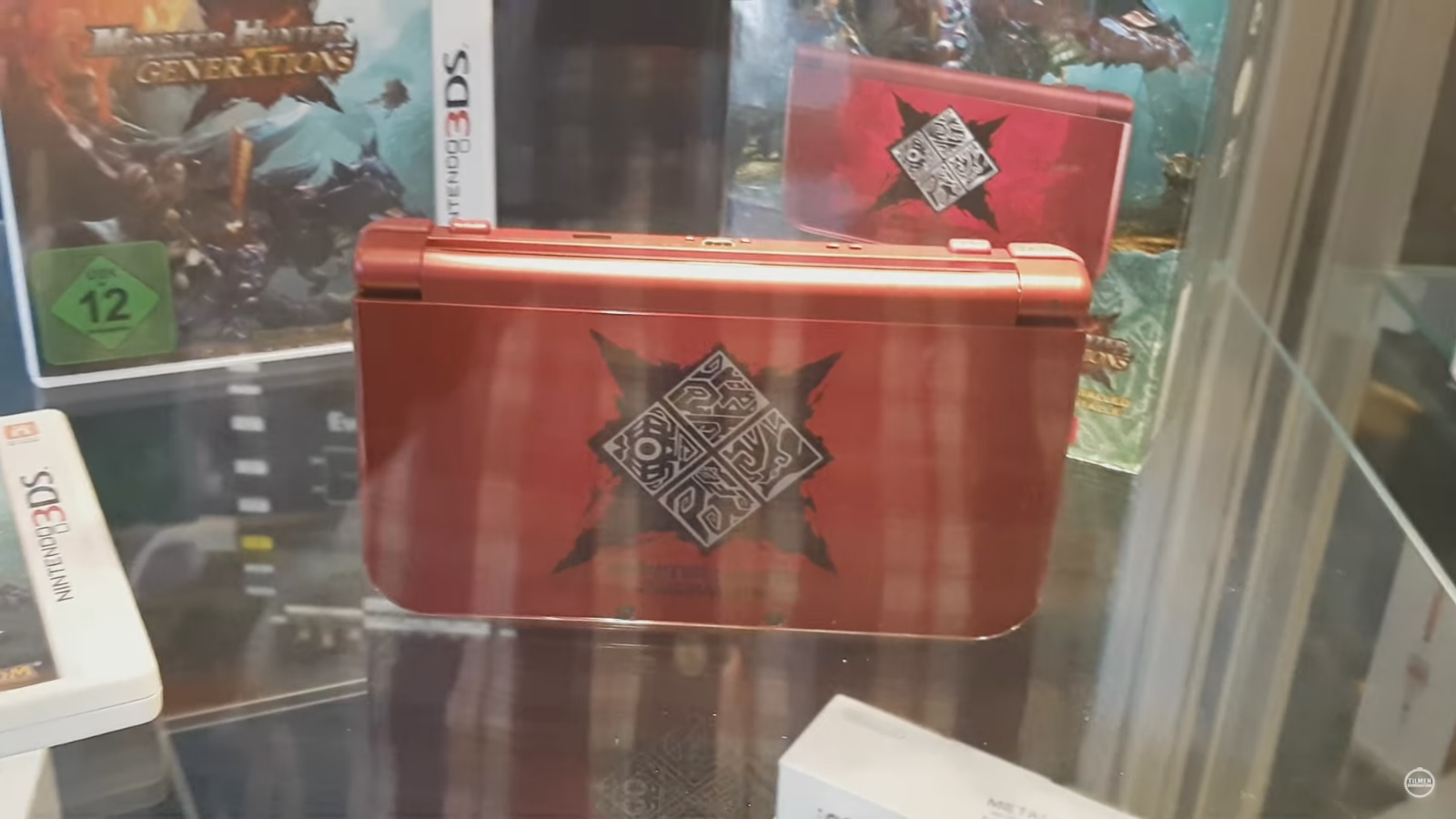 A European Monster Hunter Generations event has been hosted today, and it's given us another look at the New 3DS XL announced for the game yesterday. Check it out below.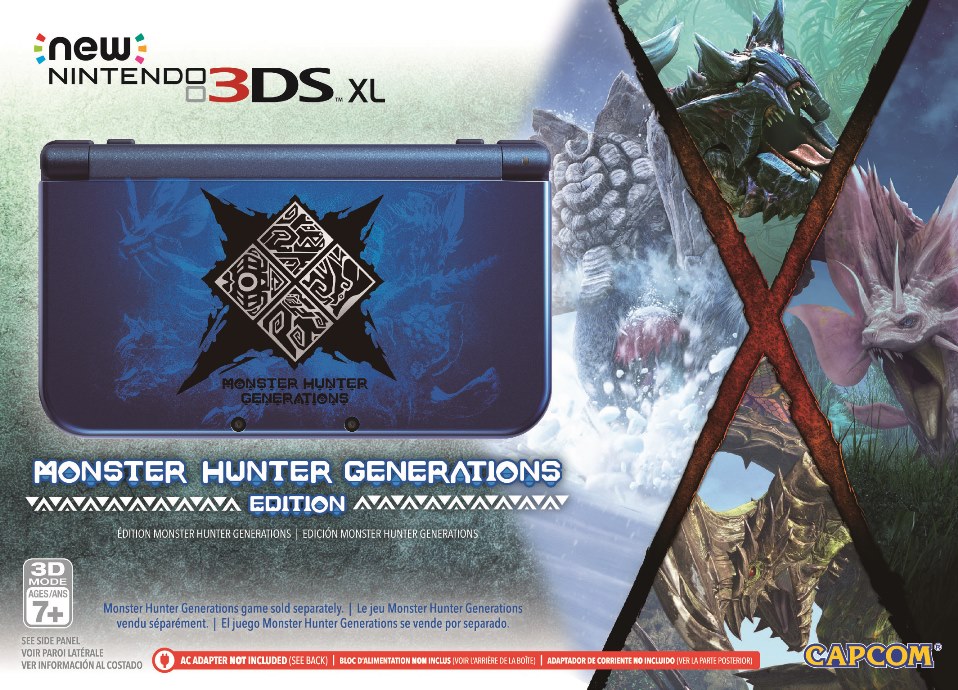 Update 2: Now available for pre-order at GameStop here.
---
Update: While North America's system will be blue, the one for Europe is red:
Take a look at the New Nintendo #3DS XL #MonsterHunter Generations Edition coming to stores on 15/07! pic.twitter.com/NkSZqfLyxo

— Nintendo of Europe (@NintendoEurope) May 12, 2016
---
Monster Hunter Generations will launch in North America and Europe on July 15, Capcom has revealed. The game will be accompanied by a special New 3DS XL, pictured above. Capcom also says that a demo will be available this summer.
Read up on today's full announcement after the break. We also have a new trailer below.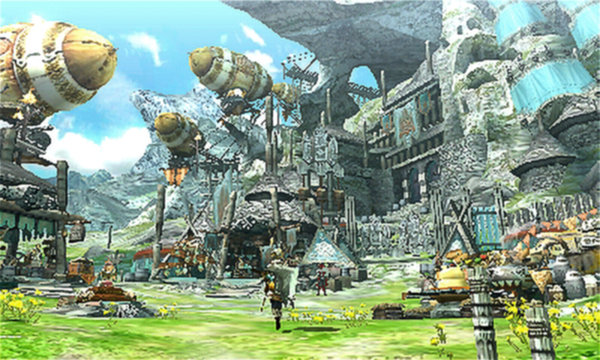 Capcom has reported its financial results for the fiscal year ending on March 31, 2016. Net sales increased by 19.8 percent year-over-year to 77,021 million yen ($711 million) while operating income also rose 13.7 percent to 12,029 million yen ($111 million).
Monster Hunter Generations was a large contributor to Capcom's success. The company anticipated that the game would sell about 2.5 million copies, but it ended up moving three million units.
Capcom is targeting net sales of 85,000 million yen ($785 million) for the next fiscal year. There will be a focus on improving penetration of its brand outside of Japan, increasing digital game sales, and launching major games including Monster Hunter Stories and Ace Attorney 6.