A new Monster Hunter Generations trailer has come online highlighting the Prowler mode in Monster Hunter Generations. This features makes it possible to play as a Felyne in the game. Check out today's video below.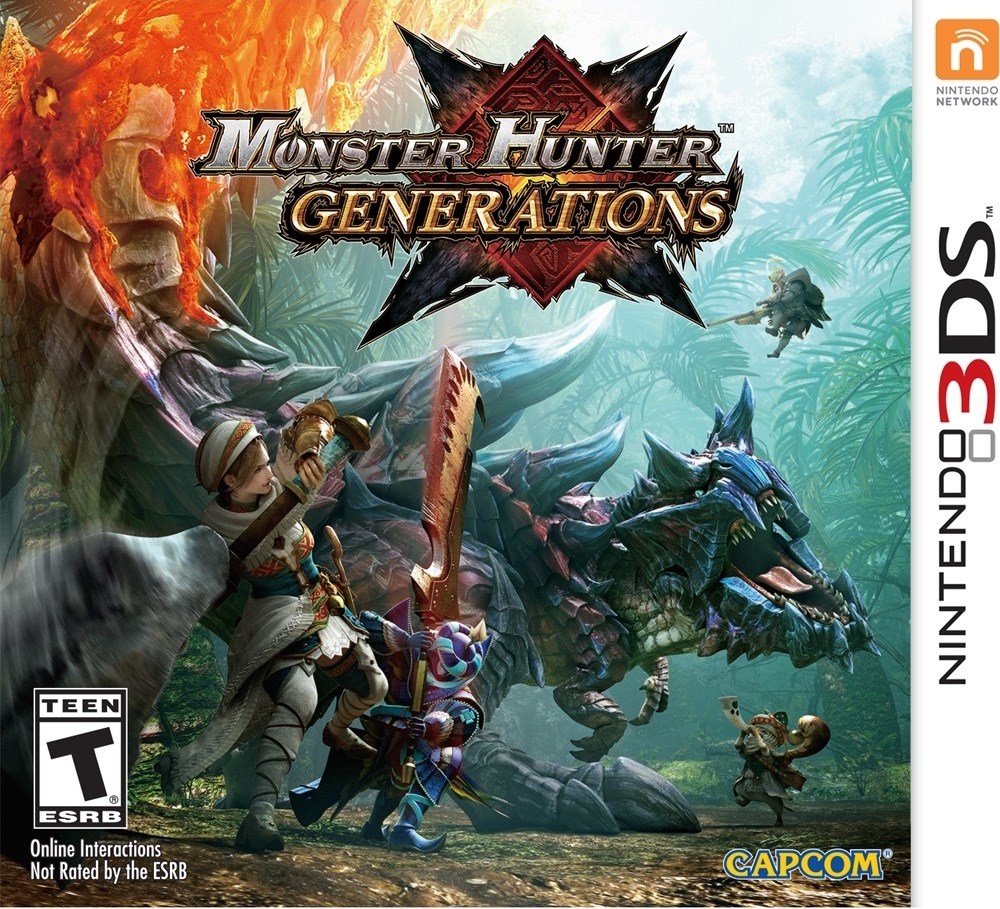 Update: Added in the archive after the break.
---
Capcom is just now kicking off a new live stream for Monster Hunter Generations to show off the story mode. We've posted the Twitch embed after the break due to auto-play. When the archive is ready, we'll add it in here.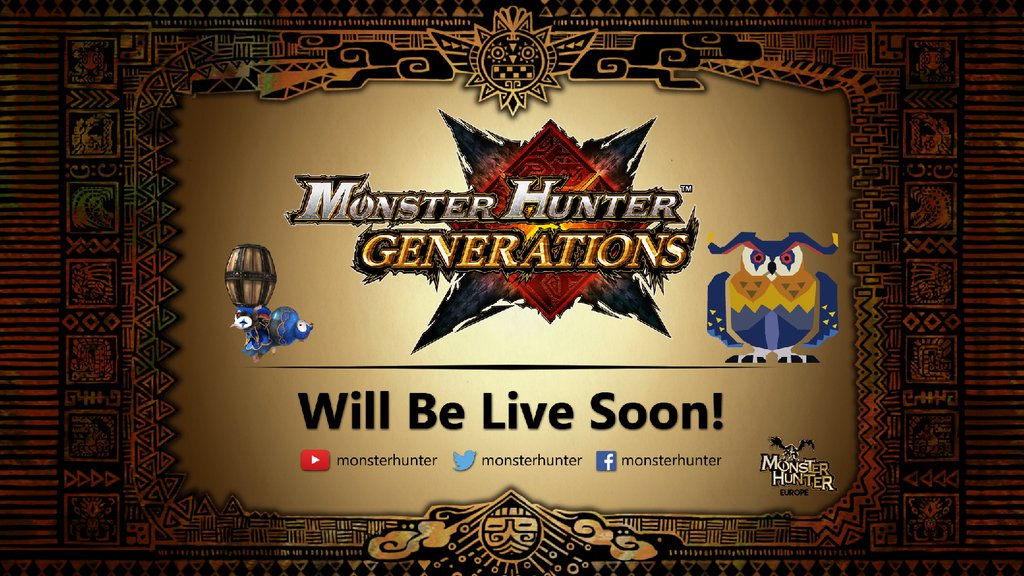 Update: Bumped to the top. Added in the live stream recording.
---
Capcom is holding its second Monster Hunter Generations live stream. It'll be pretty long, as the event should last around two hours. Footage from the game will be shown, and Capcom will also reveal the English name for Hororohoruru. We've posted the stream after the break due to Twitch auto-play.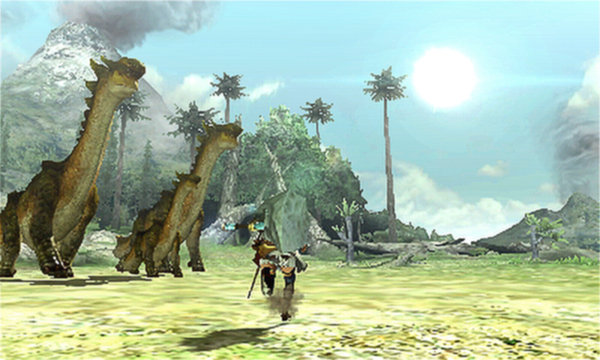 Capcom has produced yet another Japanese commercial for Monster Hunter Generations. Check it out below.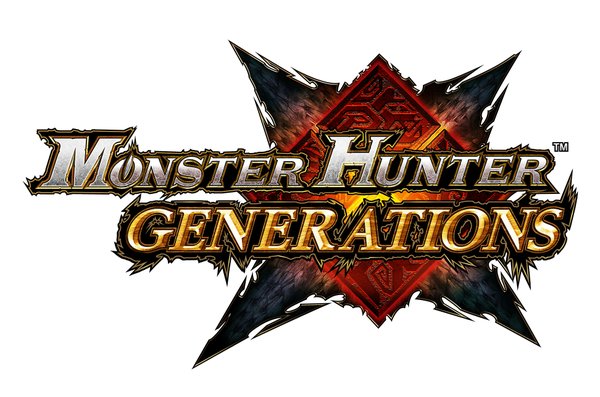 Update 2 (3/10): Bumped to the top again. Monster Hunter Generations is now up on Amazon Canada
---
Update: Bumped to the top. Amazon has been updated with the proper 20% pre-order discount.
---
Original (3/7): Amazon has started taking pre-orders for Monster Hunter Generations. To reserve the game, head on over here. We'll update this post as Generations becomes available at other retailers.
Note that the 20% Prime discount is not live yet. If you're interested in Monster Hunter Generations though, you may want to reserve it now. There's been a glitch with a bunch of Amazon games lately, where games that didn't receive the discount ended up being 40% off instead. This won't be reflected right away, but it should show up before Generations launches.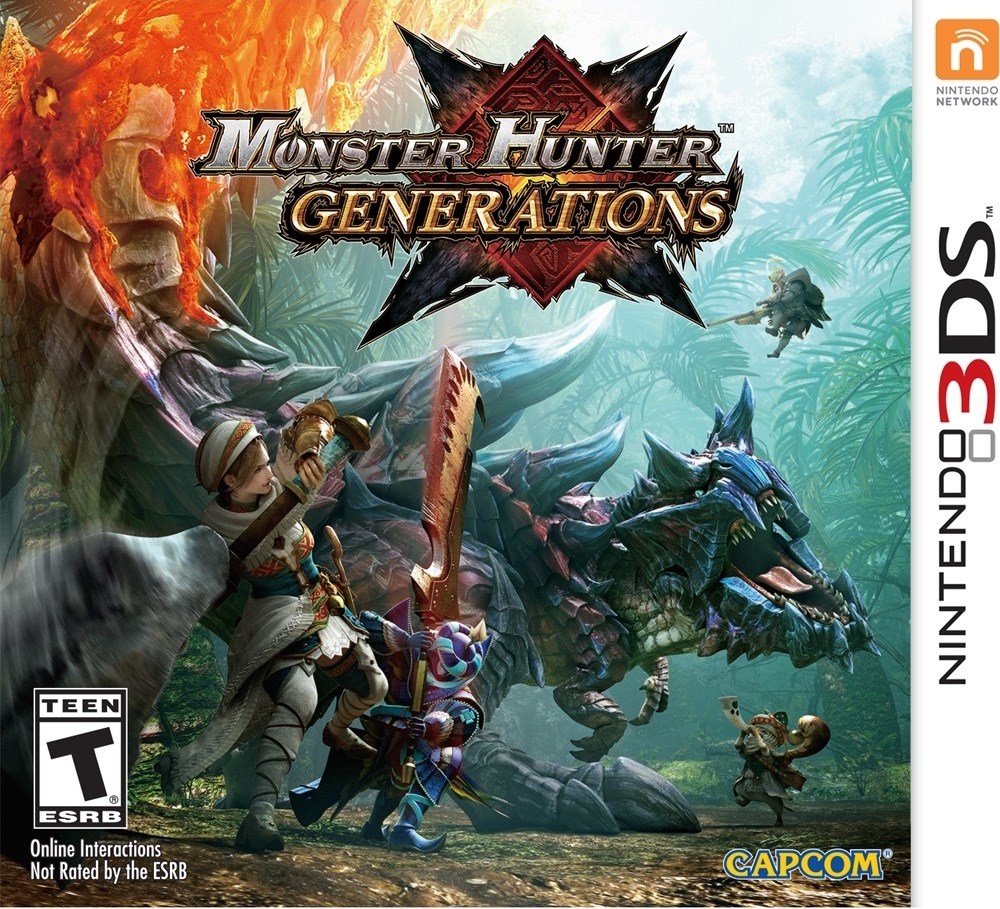 Best Buy has revealed the boxart for Monster Hunter Generations, pictured above. Additionally, pre-orders are now live on the retailer's site here. Amazon opened pre-orders yesterday here.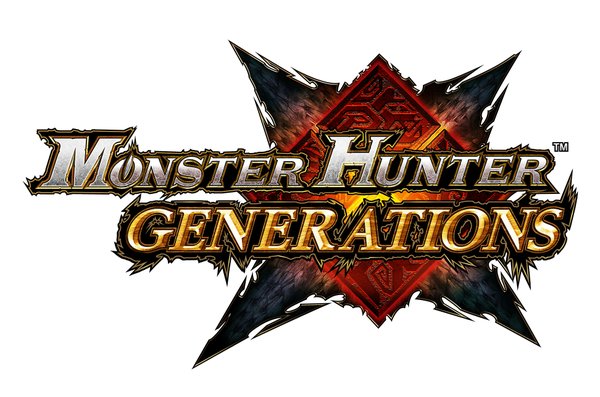 Update (3/7): Bumped to the top. Here's the full recording:
---
Original (3/4): Capcom is now kicking off a live stream for Monster Hunter Generations. Since it's on Twitch and that means auto-play, we're posting the embed after the break.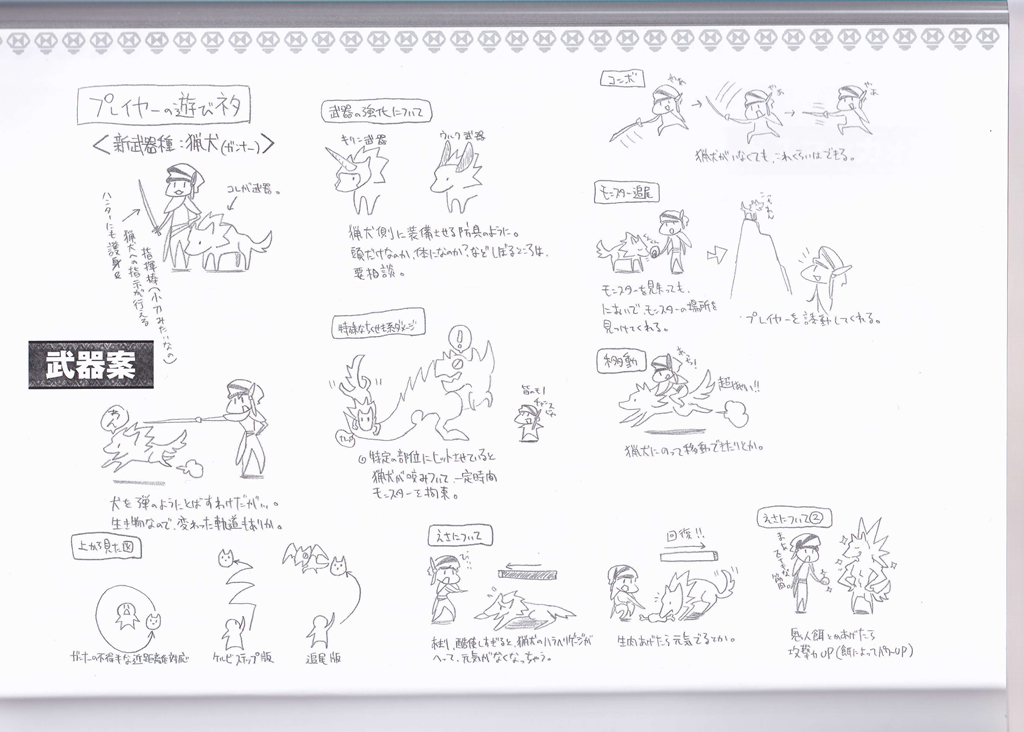 At Monster Hunter Festa this year, Capcom distributed the Monster Hunter Generations Concept Art Book. This has some interesting information about concepts for a pair of unused weapons. At one point, Capcom was considering the Hunting Hound and Wyvern Boomerang.
Here are some of the details about the two weapons as translated by Siliconera:
Hunting Hound
– Gunner class
– Dog is the primary weapon
– Dog could have armor made for it
– These would give it unique attacks and behavior
– Could find Monsters based on scent, or climbing to high places
– Issue button commands to coordinate attacks
– Ex: target body parts, like the tail, or focus on breaking horns, etc.
– Issuing a "follow the tail!" order would even have the pooch follow the Wyvern into the air
– Could ride it to move about the map faster, and it could be fed to recover health or stamina
Wyvern Boomerang
– Combos were even designed for this weapon
– Overhead attack not unlike the Great Sword
– Diversity is in its throwing attacks and how the player interacts with it in midair
– Throw it forward with "X"
– Throw it upward with "X+A"
– Round-house throw with "A"
– Before catching the boomerang after a throw, you'd be able to punch it back out into the air towards a Monster
– It could even break into two for more advanced combos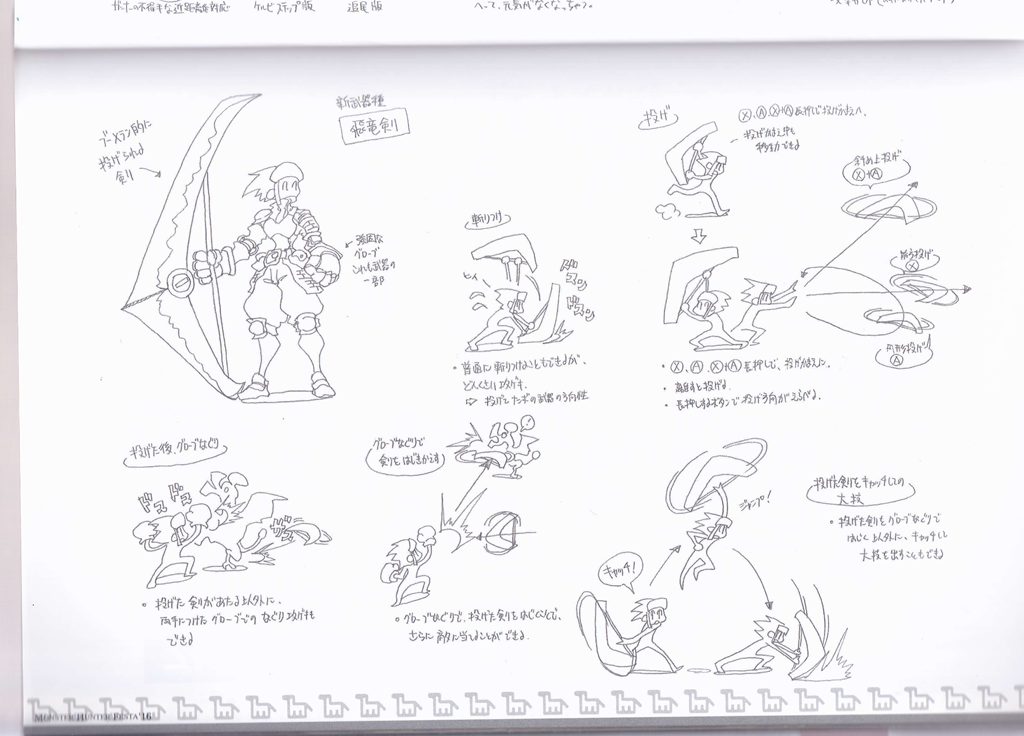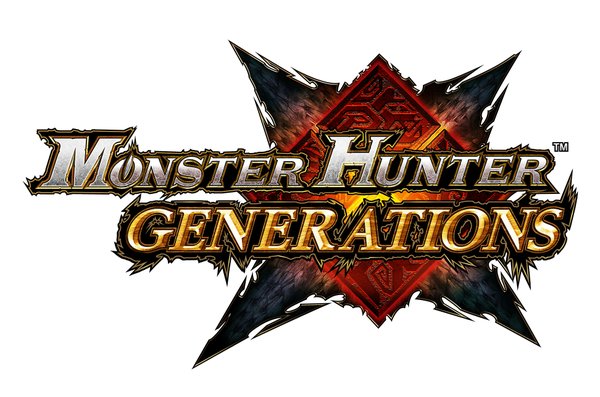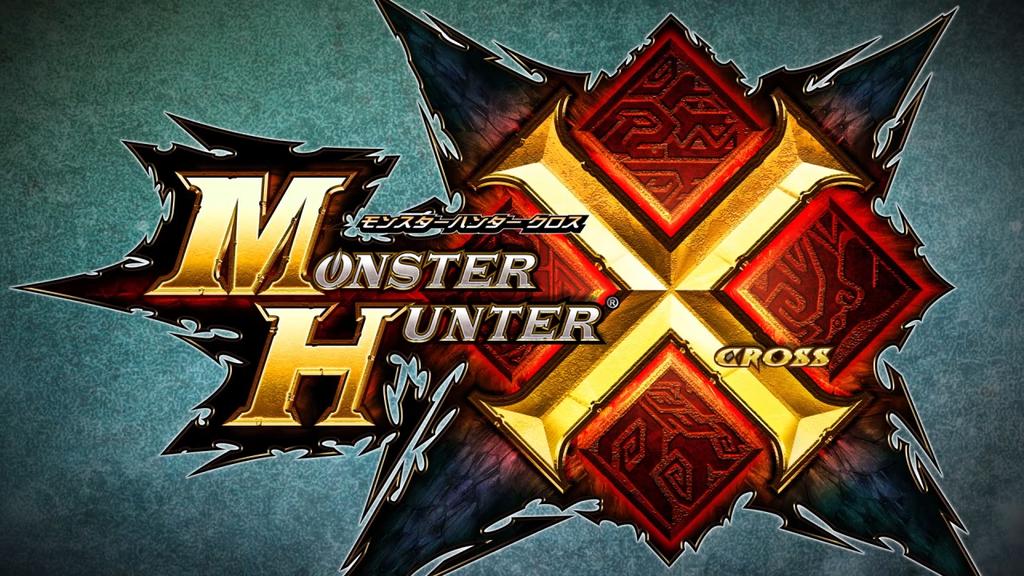 Earlier today, Capcom filed a trademark for Monster Hunter Generations in Europe. It is thought that this could be the final English name for Monster Hunter X with an official announcement during tomorrow's Nintendo Direct.
Capcom itself is not mentioned specifically in the filing when accessed by the public. However, NerdLeaks notes that it can "guarantee" the company is behind the listing "thanks to the representative name and a deeper research."
Here's a look at the trademark from the European database: