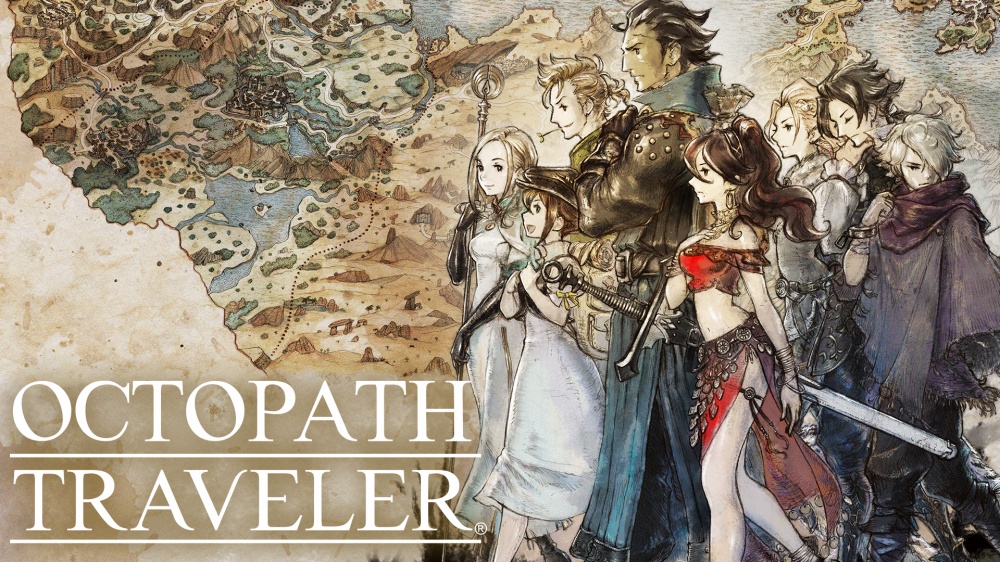 A recent issue of Nintendo Dream features an informative and lengthy interview with Octopath Traveler's main producers from Square Enix, known as the "Asano Team". The discussion focuses on art direction and learning more about the eight main characters (who were originally going to be a team of up to twelve!) with behind-the-scenes information on changes to characters' designs, names, and personalities. We also have a brand new look at initial prototypes for the visual style, talk about a scrapped HD Rumble idea, and much more.
Check out our exclusive translation below to learn first-hand how Octopath Traveler started out based on Final Fantasy VI and Romancing SaGa 3, and how the team pioneered a new "HD-2D" art style to create a JRPG that feels nostalgic, yet brand new, all at once.
This information comes from Nintendo president Shuntaro Furukawa…
The next title I want to talk about is OCTOPATH TRAVELER, released in July of this year by SQUARE ENIX. This is an RPG featuring a special kind of graphics known as "HD-2D," which is a fusion of 2D sprites and 3D graphics. This completely original title for Nintendo Switch earned high marks from game media reviewers and also has been well received by actual playing consumers. Despite this being a completely original title, SQUARE ENIX announced that global shipments and download sales reached 1 million units within three weeks of release. According to them, both shipments
and sell-through continued to climb after that, and sellthrough has now surpassed 1 million units.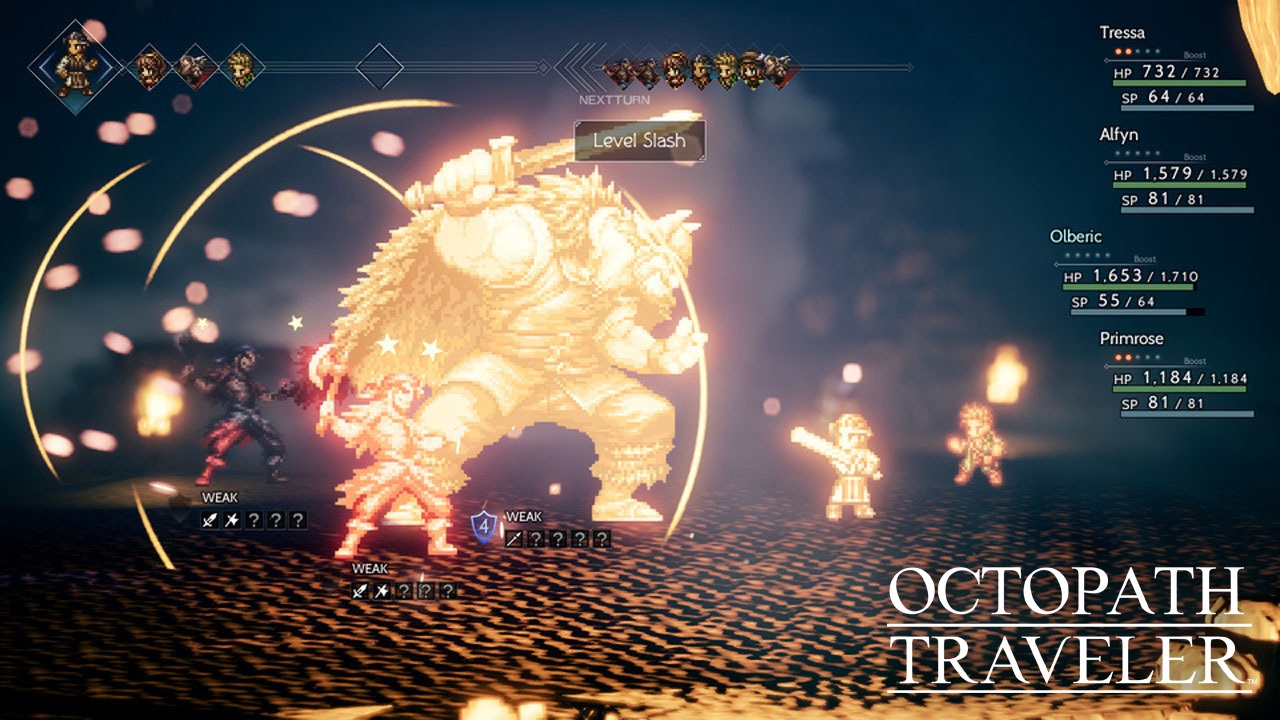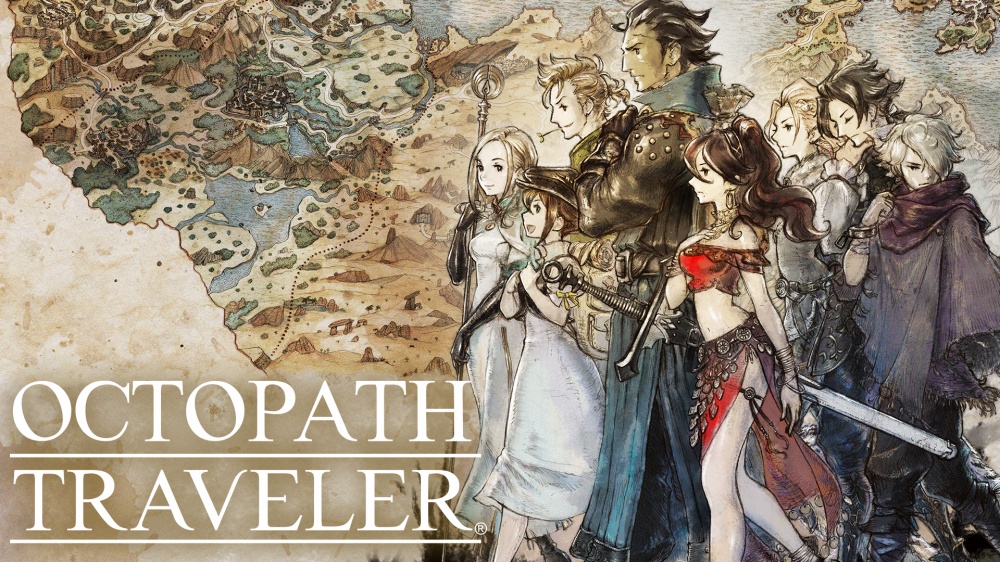 Understandable, one of the more iconic music pieces in Octopath Traveler is the main theme. Nintendo shared a lengthy posted today from composer Yasunori Nishiki in which he details its creation in great detail.
Here's the full rundown from Nishiki: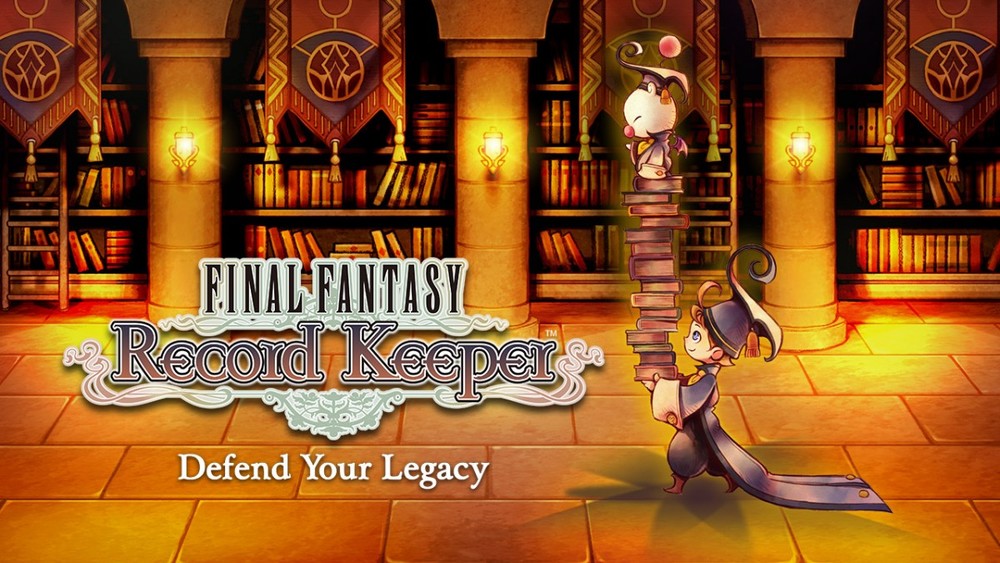 In the Octopath Traveler collaboration event Crossing Paths, mobile game Final Fantasy Record Keeper will include memorable enemies and bosses from Octopath Traveler. The Square Enix crossover runs from now until September 26.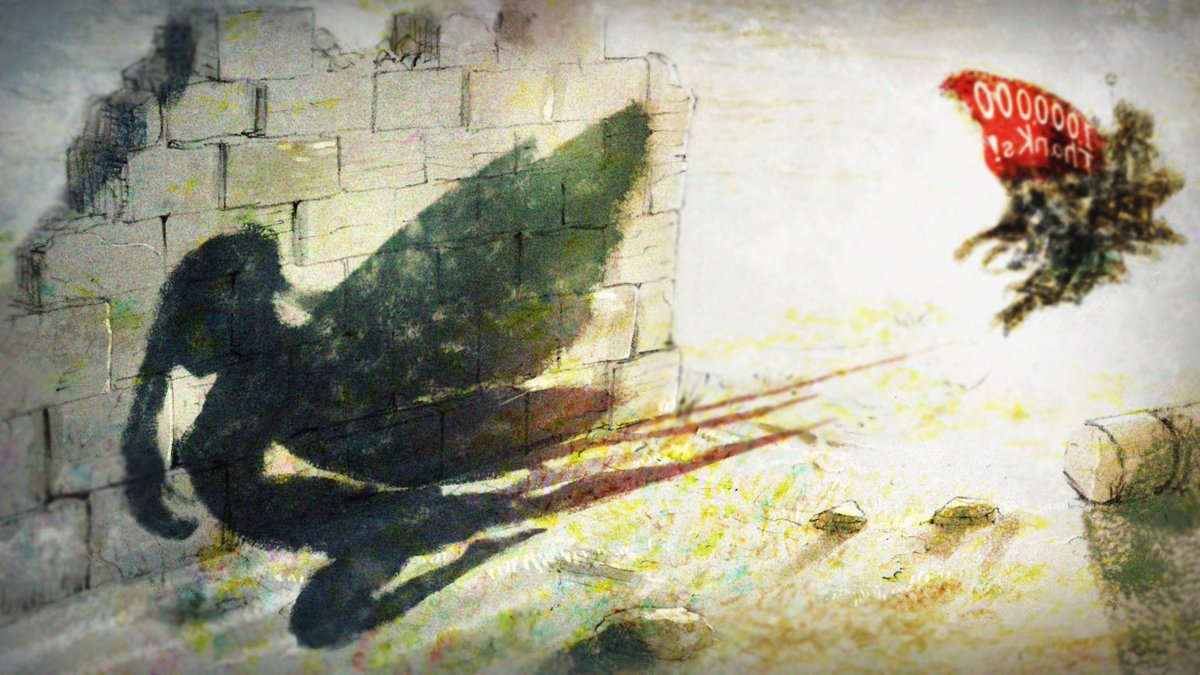 One segment of the latest issue of Famitsu was an interview with Tomoya Asano and Masashi Takahashi of Square Enix. They revealed some new information about both Octopath Traveler and hints at the future of the Bravely series. Some interesting tidbits from the interview:
The developers of Octopath Traveler decided from the beginning not to add any DLC. They've just started talks about a possible sequel.
Now that the team has grown to be the 11th Business Division, they hope to release a new RPG every year.
The new pieces of art for the Bravely Twitter account are meant to convey that Bravely is "not a title of the past" to Square Enix, though they didn't have any details to share about a new Bravely game.
Since games like Octopath Traveler and Bravely titles take about four years to make, Square Enix would need at least two new franchises to hit their game a year goal.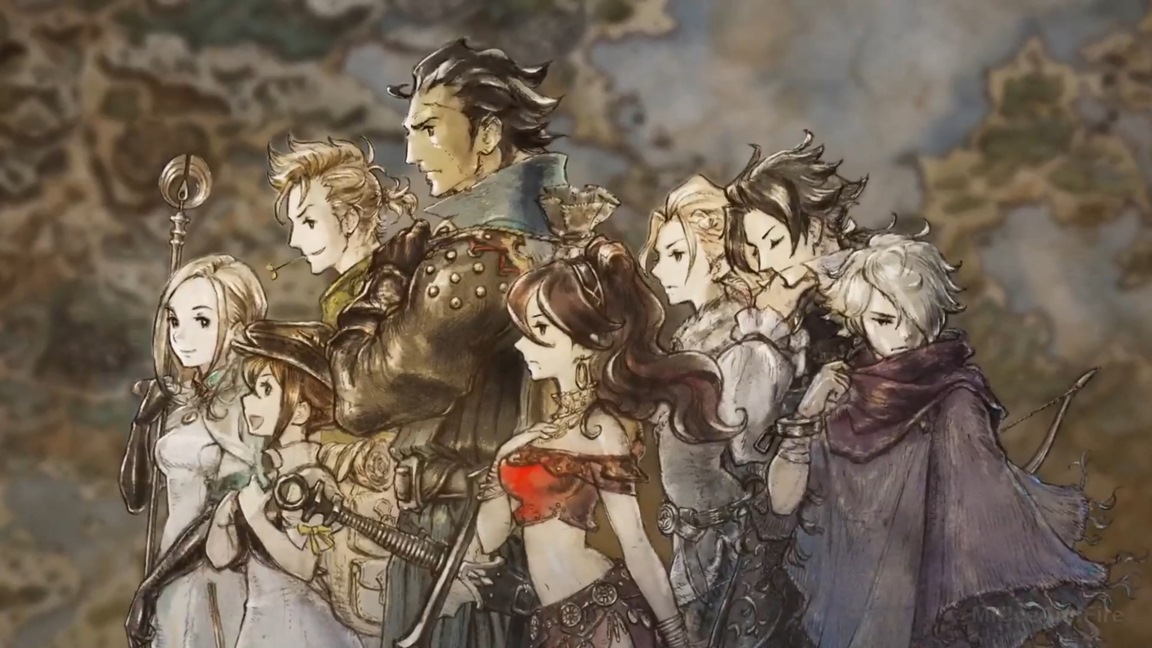 Octopath Traveler has been a huge success for Square Enix and Nintendo around the world, selling over one million copies despite facing continuing stock issues. Famitsu Magazine has done something rather unusual today – the prestigious Japanese gaming publication has put up a questionnaire about the game on their website – in English. They specifically want to hear from overseas fans about their experience with the game. The questions are about your party composition, how you liked each individual story and so on. Select answers will be featured in a future article in Famitsu. You can find the questionnaire here.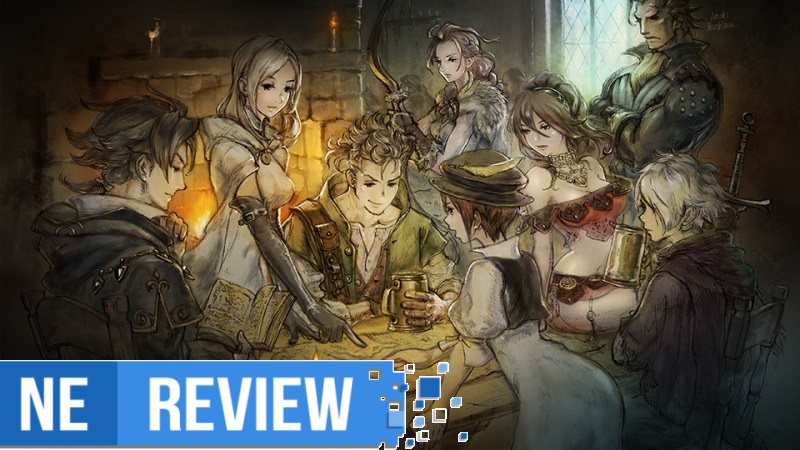 System: Switch
Release date: July 13, 2018
Developer: Square Enix / Acquire
Publisher: Nintendo
---
When Octopath Traveler was first pitched at Nintendo's January 2017 Switch unveiling event, Square Enix's brief trailer talked up a classic-style JRPG something akin to The Canterbury Tales. Its focus on the stories of eight travelers with its key art of each character exchanging tales in a pub evoked the timeless format of Chaucer's narrative poem. For a less distant comparison to this style of fantasy RPG, Octopath Traveler pitched something closer to tabletop role playing games. *You* choose your path. In a very loose sense, this remains true. The game has an unconventional structure where you do pick the characters and the order that you want to play their stories out. Once you lock yourself into one of the game's roughly hour-long story chapters, they play out linearly with no room for meaningful deviation and almost no regard for the unique path you've taken to that point. The final game, as it turns out, makes very little use of what could have been a very ambitious project of offering player-driven crossover stories. Realistically, this idea was probably always too ambitious for a game of this style. As glaring as the dissonance between story and play often is, it's more productive to look at what Octopath Traveler gets right, rather than what it doesn't prioritize.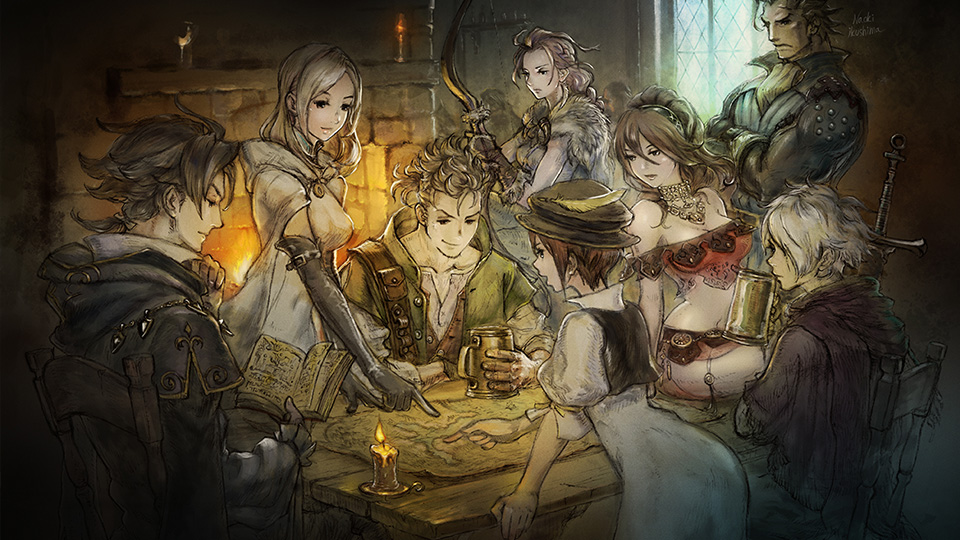 Square Enix held its own conference for financial results earnings earlier today. The company had quite a bit to say about the performance of Octopath Traveler.
The new Switch RPG had sales stronger than Square Enix's pre-sales forecast. Moreover, it exceeded expectations especially in the United States and Europe. The game also saw higher-than-average ratio of download version vs. packaged.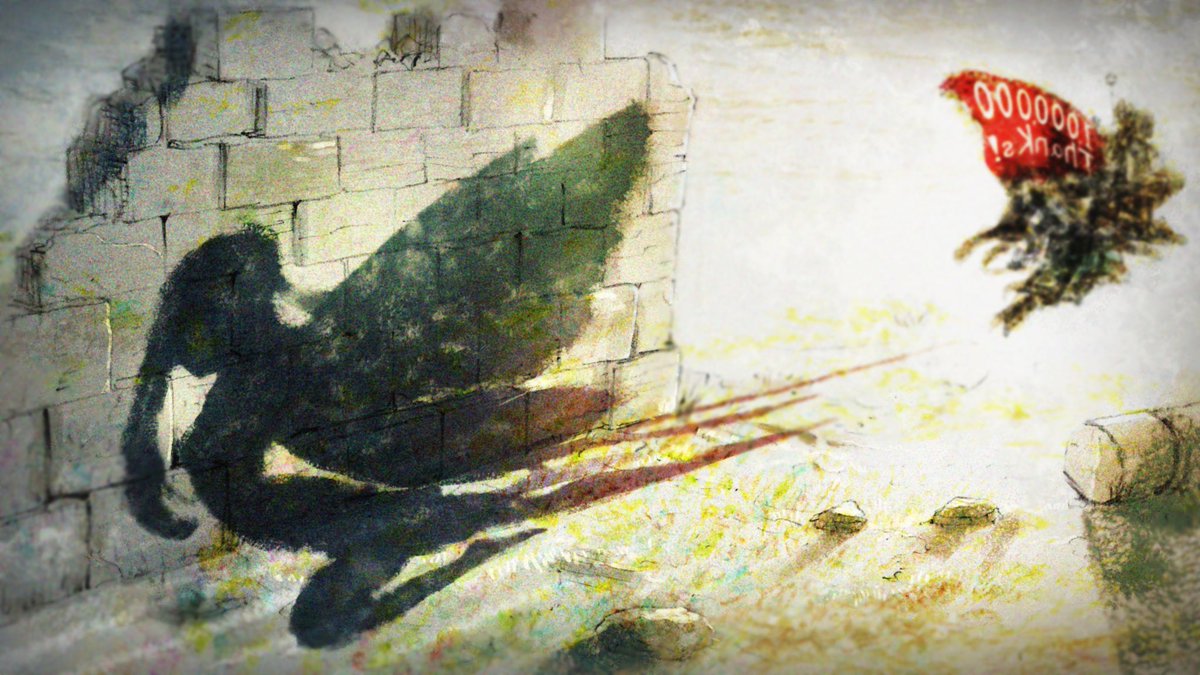 Last week, Square Enix and Nintendo announced that Octopath Traveler reached the milestone of one million copies shipped worldwide so far. They did so by posting the illustration below, which people quickly noticed looked a lot like a piece of artwork of Airy from the Bravely Default series: