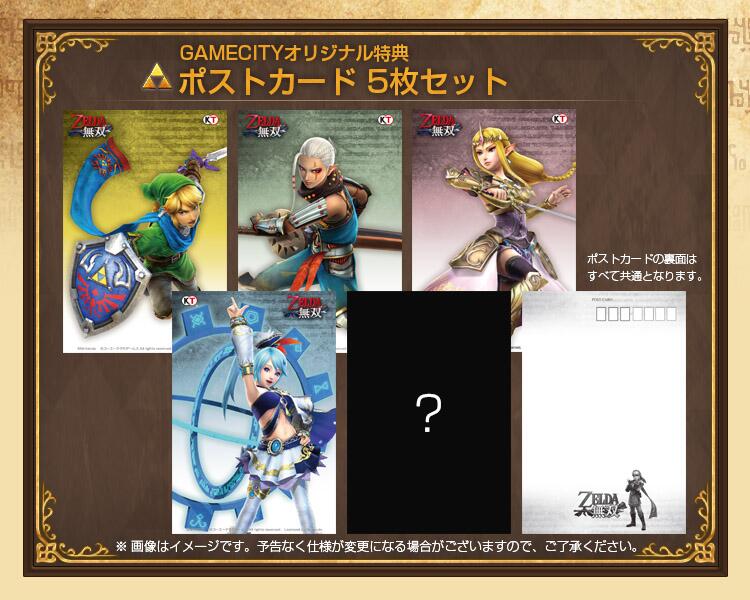 Another Hyrule Warriors pre-order bonus has been confirmed for Japan. If you reserve the game on the Koei Tecmo "GAMECITY" website, you'll receive a set of post cards featuring Link, Zelda, Impa, Lana, and a mystery character. Only a limited amount of stock will be available to fans.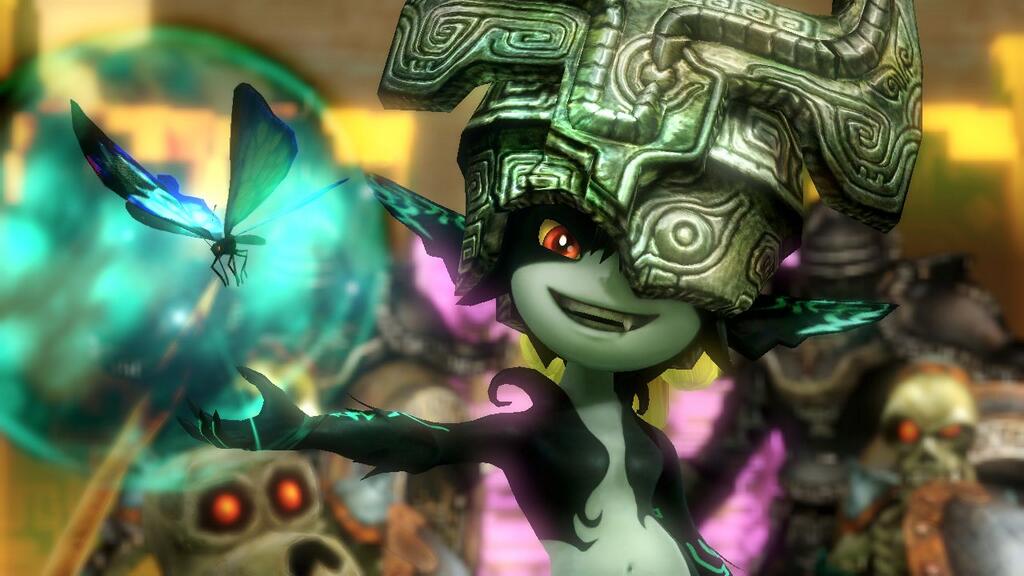 Midna isn't always a friendly character in Hyrule Warriors. Specifically, at the start of the game, she leads demons who appear to be Salfos. Midna steals a butterfly as well, which seems to lead to Agitha's involvement in the game.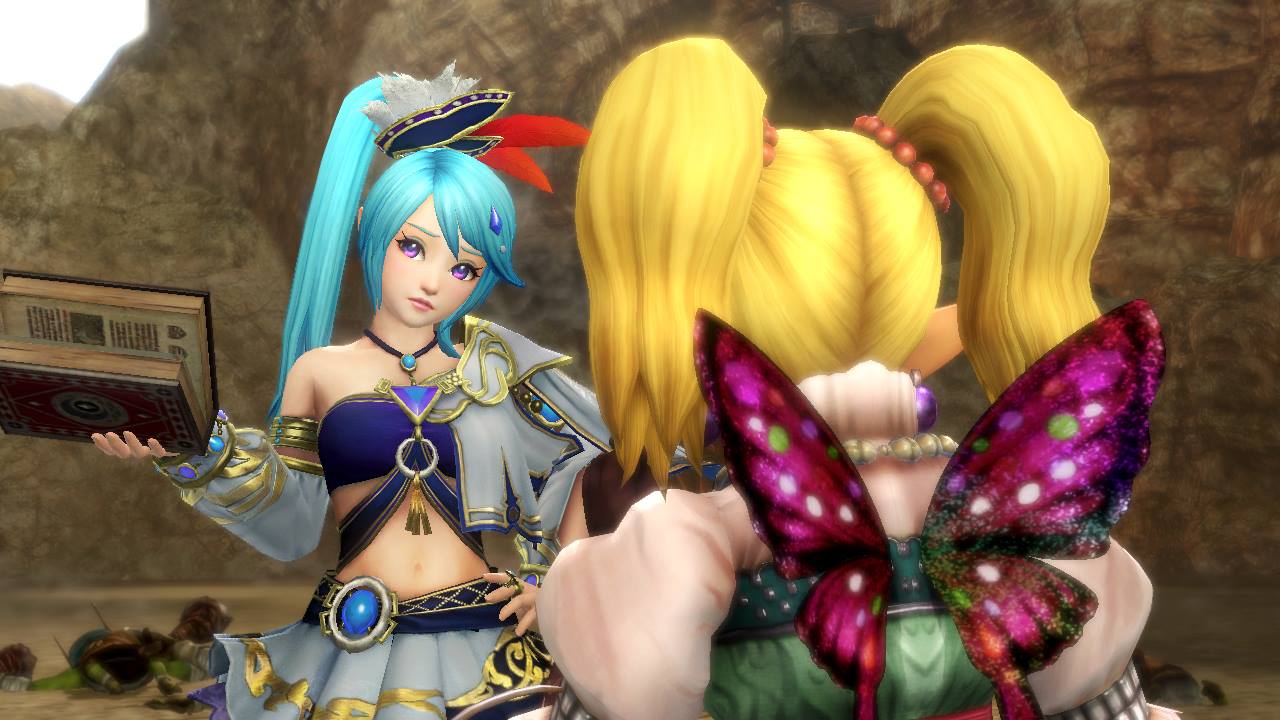 Nintendo shared a bunch of Hyrule Warriors information concerning Lana, Agitha, Argorok, and Zant over on its Facebook page. You can check out the full details below.
Hyrule Warriors' website was updated today and it provided us with a whole heap of new screenshots and images. Check them out below
Our good friend Exeforce87 kindly sent over some fresh scans of Hyrule Warriors from the latest Famitsu. The focus of the scans seems to be the recently announced Agitha and new character Lana among with some other interesting tidbits. You'll find the scans below, let us know what you think!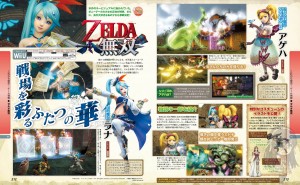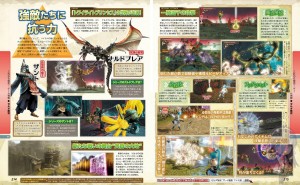 Tecmo Koei thought about making a "grass only" stage in Hyrule Warriors. However, as revealed on the game's official Twitter account, it wasn't very fun. Ultimately, Tecmo Koei ended up removing the stage from Hyrule Warriors.
?????????????????????"@kenichiro_taka: ?????????????????????????"

— ????????? (@zelda_musou) June 26, 2014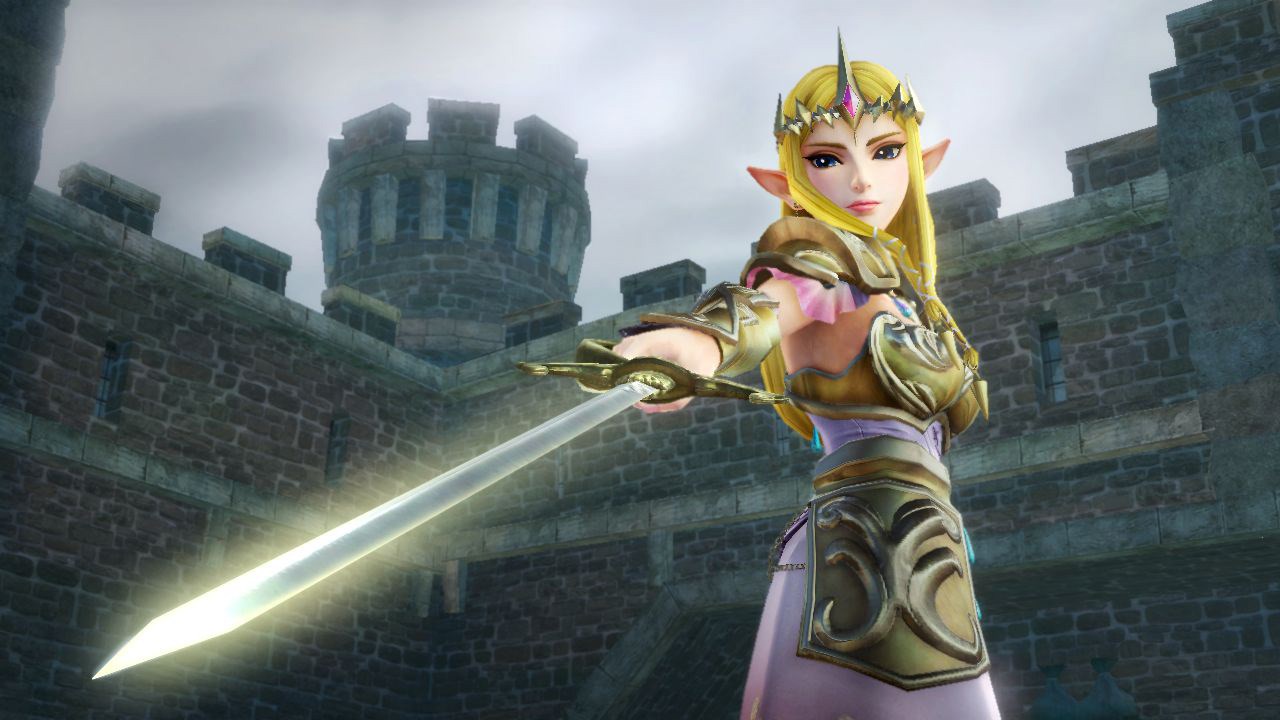 Yet another Hyrule Warriors interview has gone live, this time coming from MMGN. Producers Yosuke Hayashia and Hisashi Koinuma as well as supervisor Eiji Aonuma spoke about Zelda's role in the game, the large amount of freedom given to the development team, soundtrack, and more.
Excerpts from the interview are posted below. Head on over to MMGN for the full interview.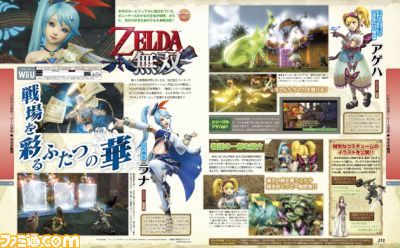 Famitsu has put up a small image from its latest issue showing off Agitha and new character Lana in Hyrule Warriors. You can find it above.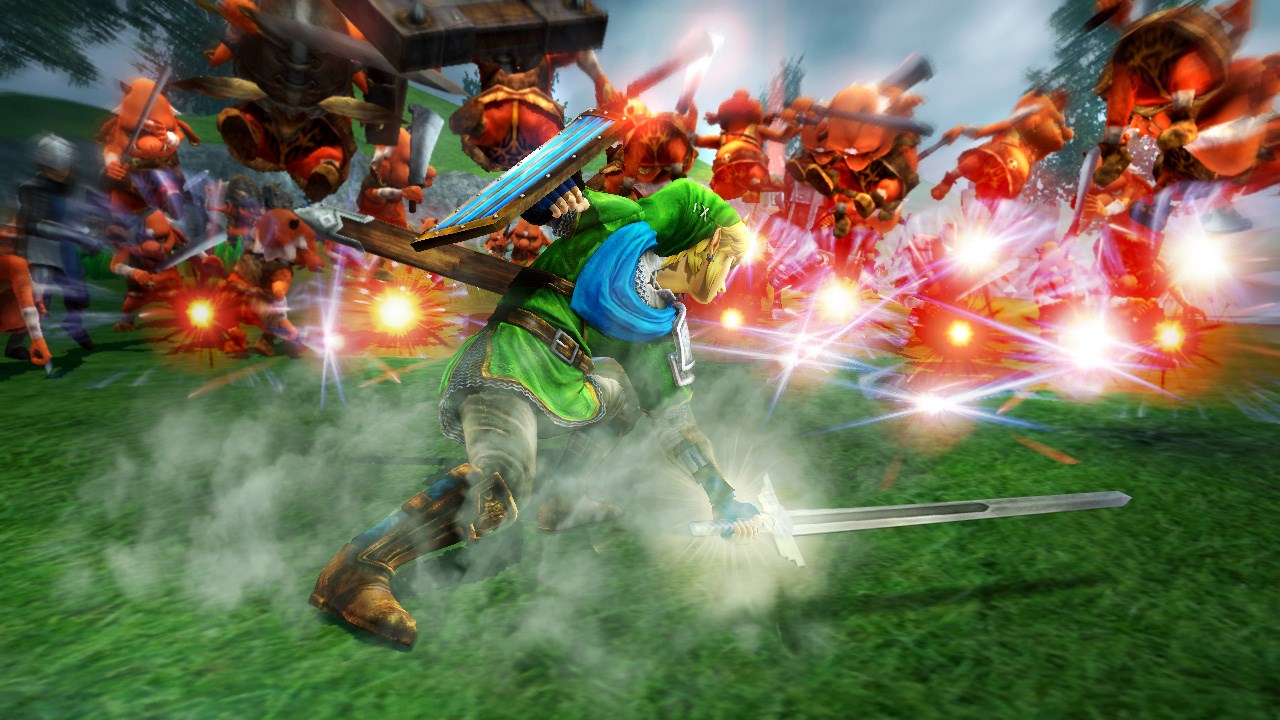 More Hyrule Warriors details have surfaced from Famitsu. Check out the latest below:
– Agitha uses a parasol in battle
– Can call upon and attack with insects
– Lana is an original character
– She is a witch who wields a book of magic in battle
– Can create barriers to brush away enemies
– When the barrier is broken the shock will cause her damage
– Link's Hook Shot is returning
– Can be used to reach places normally not accessible
– When you have certain strengthening items on hand, it's possible bring down the moon from The Legend of Zelda: Majora's Mask as an attack