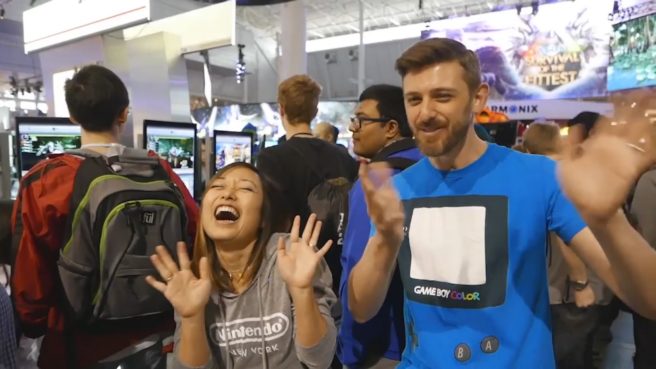 This week's episode of Nintendo Minute has gone live. In today's video, Kit and Krysta bring back the 'Kno Yo Nintendo' fan trivia at PAX East. Check it out below.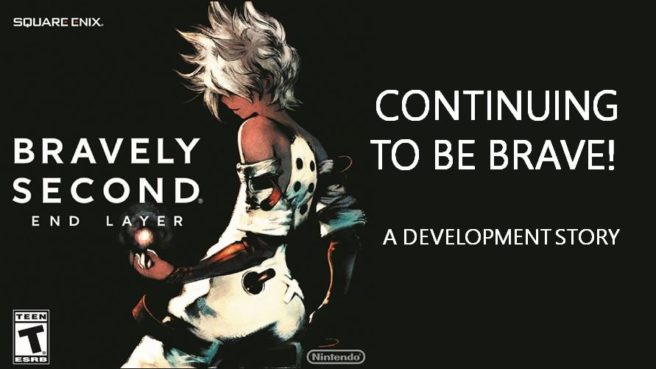 Update: Here's the recording:
---
The Bravely Second developer panel at PAX East 2016 is now underway. It's being streamed via Twitch, so you can watch it as it happens after the break. We'll add in a recording after it's finished.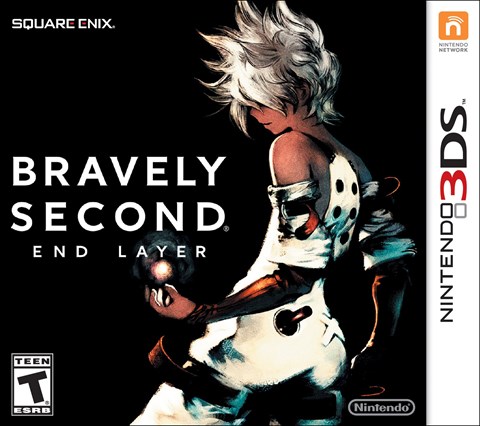 Nintendo will be in attendance at PAX East this weekend, and the company will have a few games on display.
On Wii U, Tokyo Mirage Sessions #FE and Star Fox Zero will be playable. There will also be play opportunities for Kirby: Planet Robobot, Monster Hunter Generations, and Metroid Prime: Federation Force on 3DS. Indie titles Axiom Verge and Tumblestone are showing up at the developers' respective booths on the show floor as well.
In terms of activities, Kirby is going to be on hand for photo opportunities at Nintendo's booth. The following Bravely Second panel is also scheduled:
In addition to all the fun playable games, Nintendo will host a Bravely Second: End Layer panel on Sunday, April 24, from 1 to 2 p.m. ET in the Dragonfly Theatre. The panel will feature developers from SQUARE ENIX discussing the creation of the just-released role-playing game. Behind-the-scenes info, such as concept art and gameplay, will be shown, concluding with an audience Q&A. On Saturday, April 23, from 11 a.m.-1 p.m. ET, the SQUARE ENIX developers will also be at the Nintendo booth to meet fans and sign autographs.
Source: Nintendo PR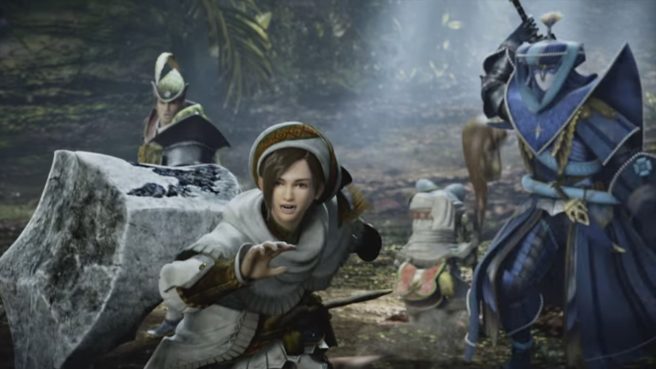 Capcom has issued a new Monster Hunter Generations trailer to highlight the gameplay mechanics known as Styles and Hunter Arts. Both of these "allow for an even more visually striking and personalized playstyle than ever before," the company says.
Here's a rundown of Styles from Capcom:
Each hunting Style opens up different ways to tactically take on foes. Each Style also allows access to different Hunter Arts, indispensable combat skills and power-ups that can be unleashed with the tap of a button when charged, making it easy to execute these special moves.

Aerial Style – Adds a new jumping ability which allows players to attack from above, opening up more opportunities to mount a monster and potentially knock it down.
Guild Style – Classic gameplay for all 14 weapons and will feel familiar to Monster Hunter 4 Ultimate players.
Adept Style – Rewards players for learning enemy behaviors and performing a counterattack, giving players more tactical dodging and blocking options based on the current weapon type in use.
Striker Style – A versatile powerhouse that revolves around building up and unleashing incredibly advantageous Hunter Arts.
View the new Monster Hunter Generations trailer below. The game will make its first public playable debut in the west at PAX East next weekend.
Source: Capcom PR