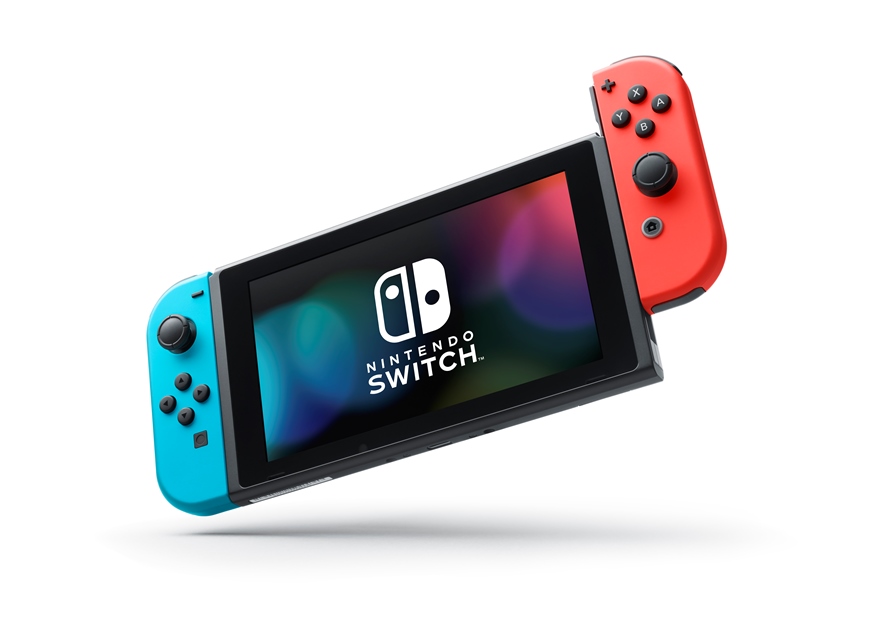 Xbox boss Phil Spencer already responded positively to Switch in January. In a new interview with IGN, he provided some additional comments.
"Our relationship with Nintendo is great," Spencer noted during the latest episode of IGN's Xbox show Unlocked. He also added that "they've done some really innovative work." Spencer "love[s] the hardware design" and feels that "anytime Nintendo brings a new product to the gaming market it's good for all of us."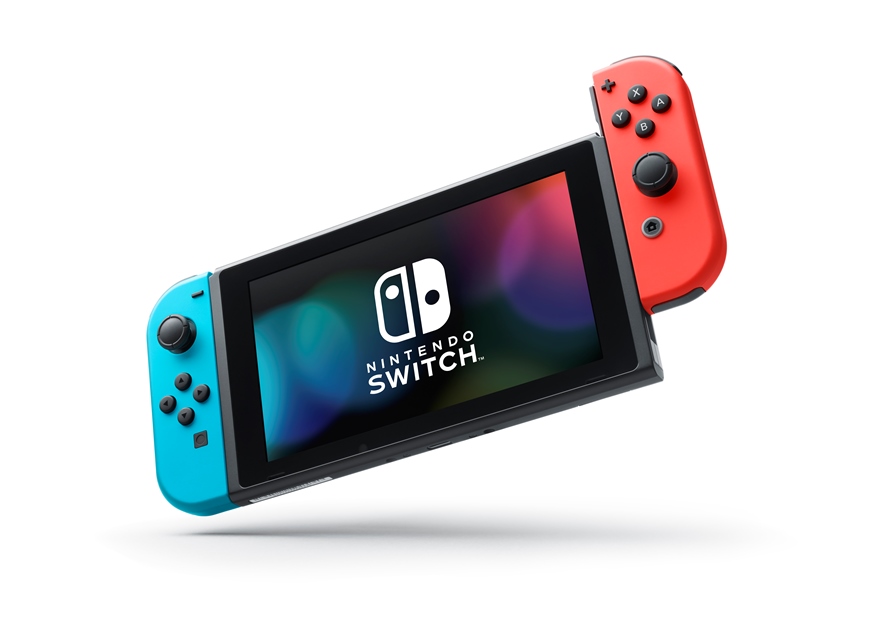 Two prominent executives for Microsoft had positive things to say about Switch following its proper reveal late last week.
First, Xbox boss Phil Spencer praised Super Mario Odyssey as well as Zelda: Breath of the Wild. He also seems to be intrigued by the possibilities that a hybrid system brings.
Spencer wrote on Twitter:
@matheus03870169 Mario looked new/fresh. Zelda should be great. Hybrid console, will be fun to see what new game ideas come from that.

— Phil Spencer (@XboxP3) January 13, 2017
Xbox platform head Mike Ybarra Mike Ybarra also weighed in on Switch on Twitter. Here's what he had to say:
Fun and exciting @Nintendo announcement. Great time to be a gamer. Congrats @NintendoAmerica and WW teams. #gaming #excited.

— Mike Ybarra 💻🕹 (@XboxQwik) January 13, 2017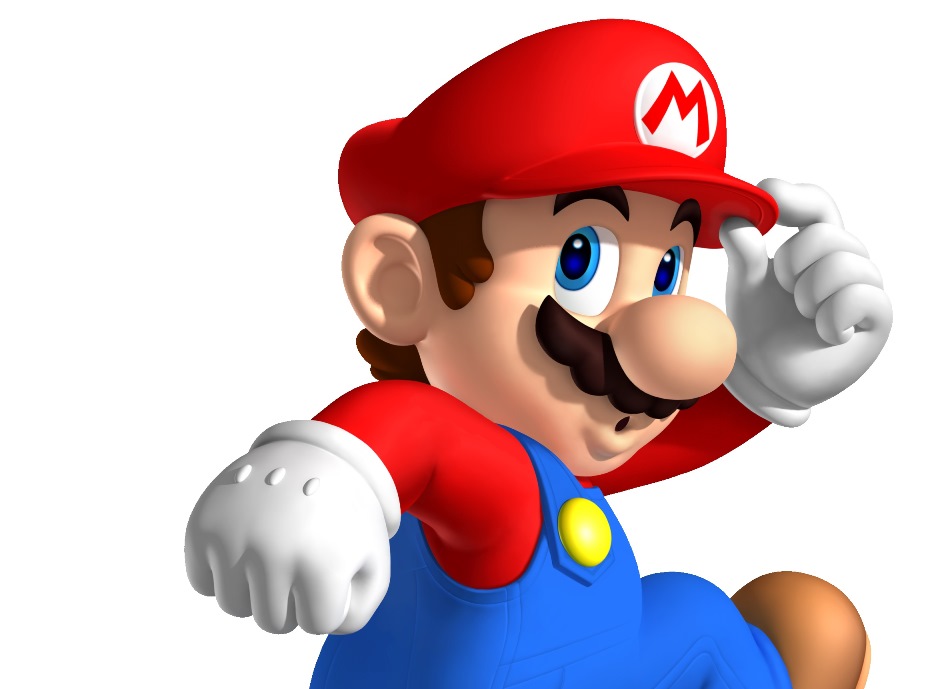 Each time Xbox boss Phil Spencer is asked about Nintendo, he offers nothing but praise for the company. That was no different when AusGamers recently sent a question his way about the big N.
Spencer actually started out by mentioning how he'd "love to see Mario on Xbox." He also believes "Nintendo has the strongest first-party of anybody". Spencer later added, "they've been incredibly important for the games industry, they do a great job with younger audiences, and if we ever had a chance to work with them in the future, I would absolutely do it."
When asked if seeing Nintendo franchises on Xbox was something the team could look at seriously, Spencer fully stated: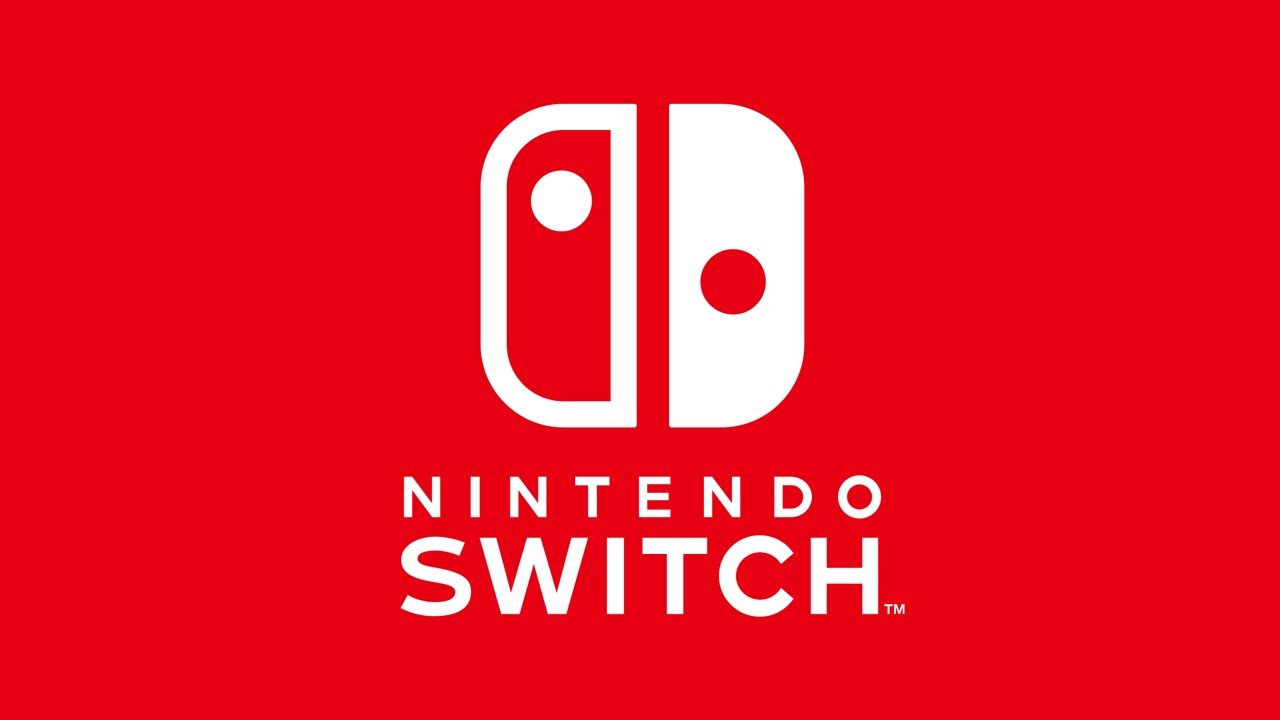 Two of Microsoft's top executives in the Xbox division dished out praise for Switch on Twitter earlier today.
First up is Phil Spencer, the man in charge at Xbox. He had this to say about the new system:
@Nexi_Dios I'm always impressed with their ability to state a bold vision and build a product that delivers on that vision..

— Phil Spencer (@XboxP3) October 20, 2016
We also have this comment from Microsoft's head of Xbox games marketing Aaron Greenberg:
Congrats to my friends @NintendoAmerica on the unveil today. Love seeing new innovation in our industry, Switch looks like fun! https://t.co/W1cT14wuBO

— Aaron Greenberg (@aarongreenberg) October 20, 2016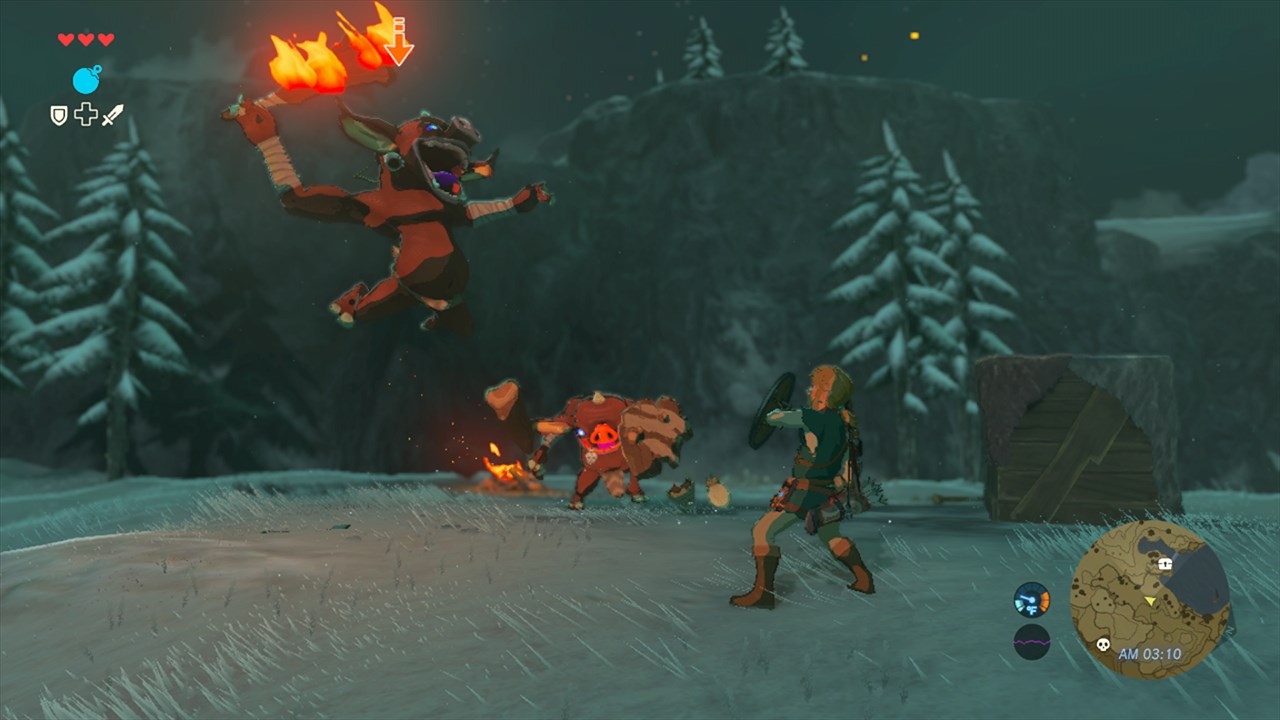 Xbox boss Phil Spencer was asked by one fan on Twitter for his thoughts on NX. He only had good things to say, and also managed to give Zelda: Breath of the Wild in the process.
Spencer's tweet is as follows:
@Commander_Keel When @Nintendo launches a new console it's an exciting time for the industry.  And Zelda looked good at E3.

— Phil Spencer (@XboxP3) June 22, 2016
Spencer has always been pretty positive when it comes to Nintendo, so it's nice to see that continue! You may recall that he praised the big N a couple of years ago for its developers and franchises.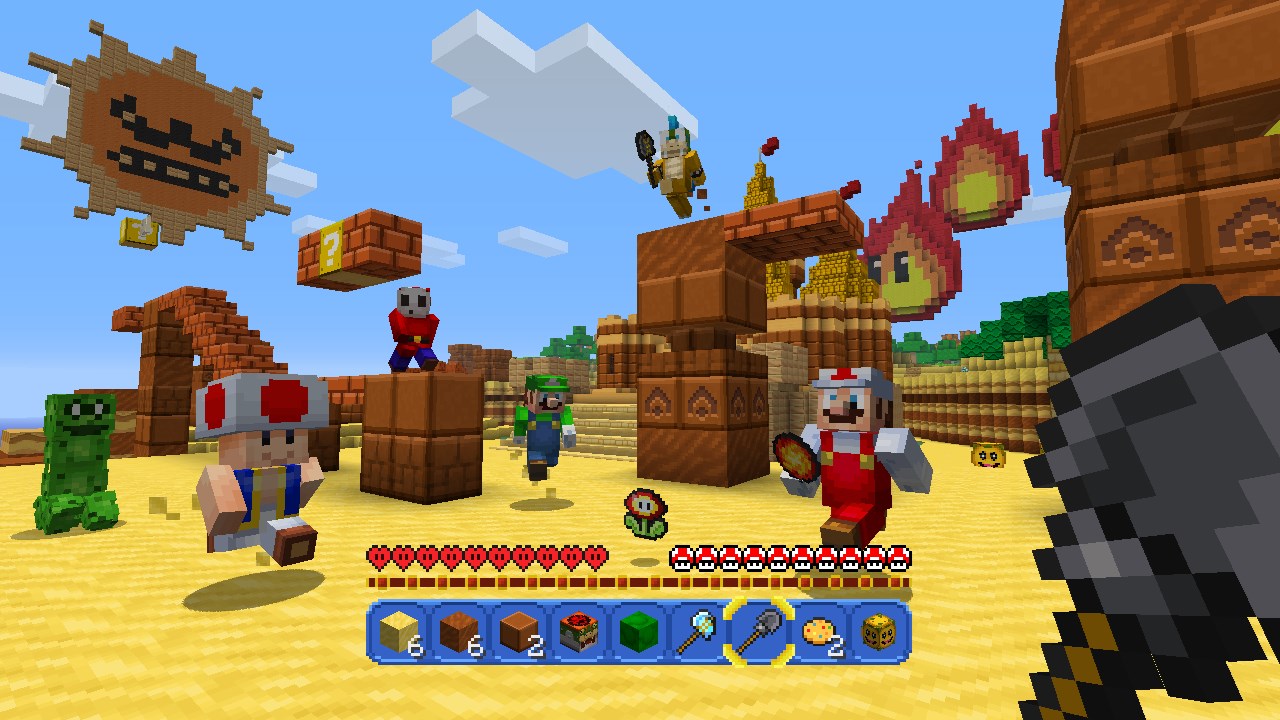 This week, Nintendo announced that special content from Super Mario will be added to Minecraft: Wii U Edition on May 17. Xbox boss Phil Spencer had only positive things to say about the partnership on Twitter.
Spencer tweeted out the following:
@YTMaxi Partnership with Nintendo on this has been great, nice to see Minecraft doing so well on the Wii U and to get the Mario content.

— Phil Spencer (@XboxP3) May 10, 2016
Microsoft acquired Minecraft as well as developer Mojang in 2014. That means the company is directly tied into all business decisions made with the game, including partnerships.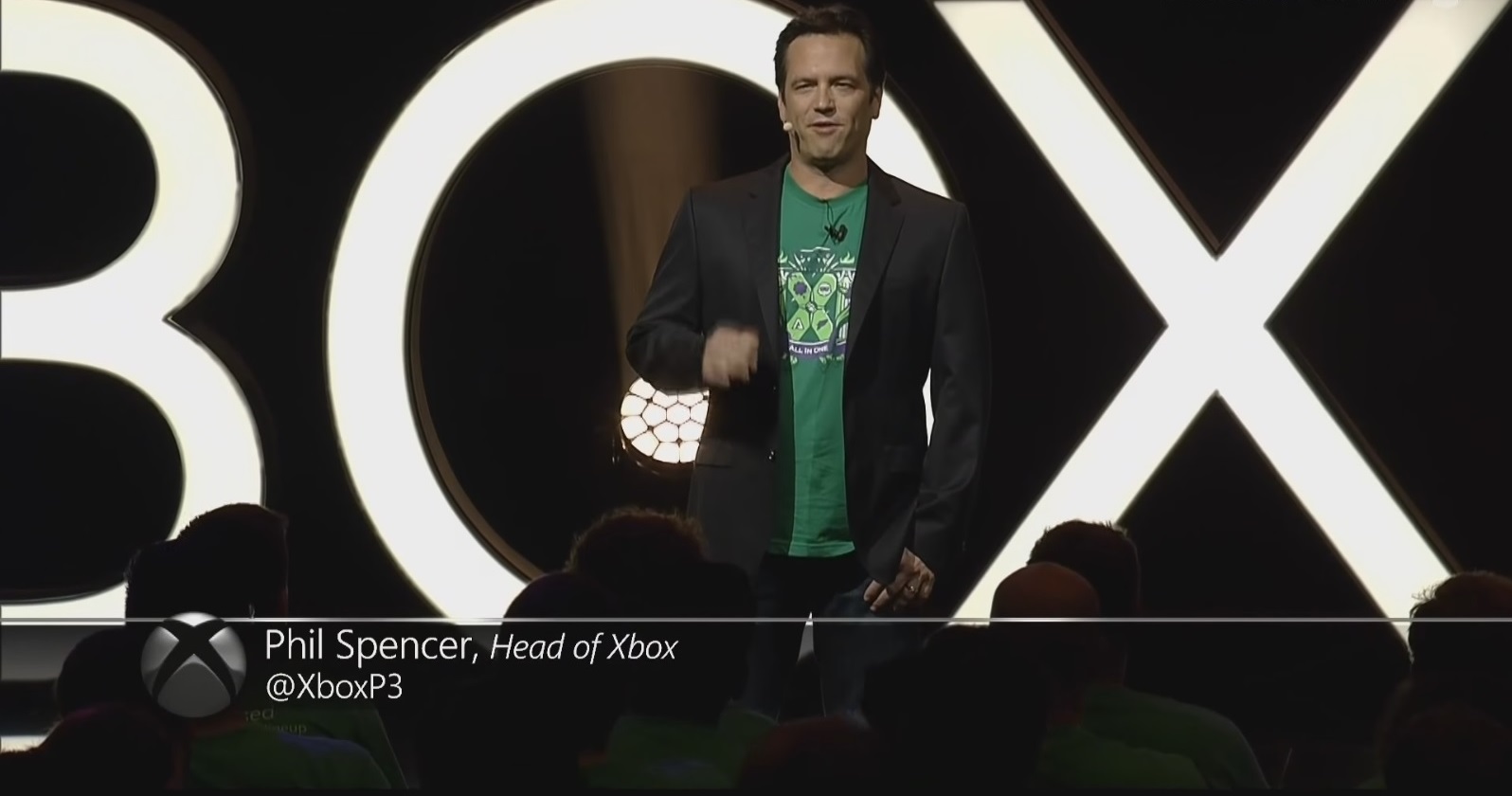 Xbox boss Phil Spencer tends to be very talkative with fans on Twitter. Yesterday, he made some interesting – if not unexpected – comments pertaining to Nintendo.
First, here's what was said when asked if there will ever be anything from Nintendo on Xbox:
@LonemasterWho07 @geoskou @PNF4LYFE I'd be happy to see that.

— Phil Spencer (@XboxP3) December 8, 2015
Spencer's tweets continued by talking about a couple of other topics. First, he mentioned that he's happy that Microsoft was able to work with Nintendo to get Minecraft on Wii U. Spencer also said that acquiring the rights to GoldenEye 007 has proven difficult, which had prevented a re-release on the Virtual Console and Xbox Live Arcade in the past.
@PNF4LYFE Thanks. Nice to get to work with Nintendo on this. Great to see Minecraft coming to WiiU.

— Phil Spencer (@XboxP3) December 8, 2015
@leflus Goldeneye rights are so challenging, looked at this many times. Lot's of different parties to work with, we've always given up.

— Phil Spencer (@XboxP3) December 8, 2015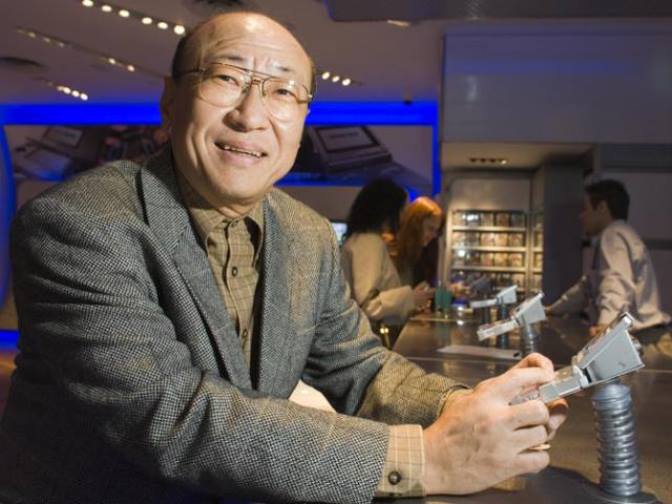 Tatsumi Kimishima was named as Nintendo's new president earlier this week. Xbox boss Phil Spencer, who never shies away from interacting with fans on Twitter, offered a few brief words about the news.
Here's the relevant tweet:
@Gabriel_Diaz19 I don't know him but Nintendo is great gaming with amazing track record, I'm sure he'll do great, I wish him well.

— Phil Spencer (@XboxP3) September 15, 2015
It'll be interesting to see what Kimishima does during his time as president of Nintendo. It's silly at this point to have any preconceived notions at this point!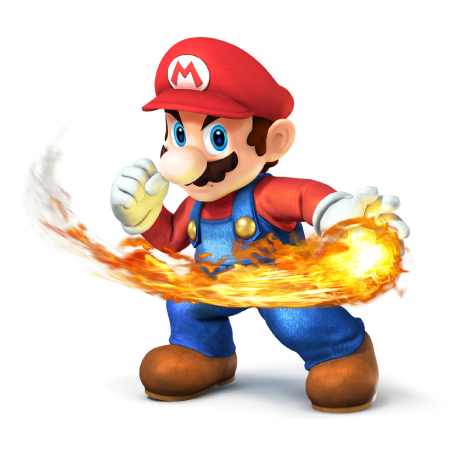 Eurogamer recently spoke with Xbox boss Phil Spencer. When the site asked if exclusive games are needed to sell hardware and pointed out the Wii U should be selling more if that's the case, Spencer responded:
On the Wii U, I think people downplay how many units they've sold. I've got a Wii U, I think there's some great games on there. I think Splatoon's a really nice game and I don't think there's a first-party out there that has the strength of IP that Nintendo has. They're always a beacon to me when I look at what it means to build a first-party portfolio of products, they've done a great job.
This isn't the first time Spencer has praised Nintendo. Back in January 2014, he also spoke about the company's franchises with high regard.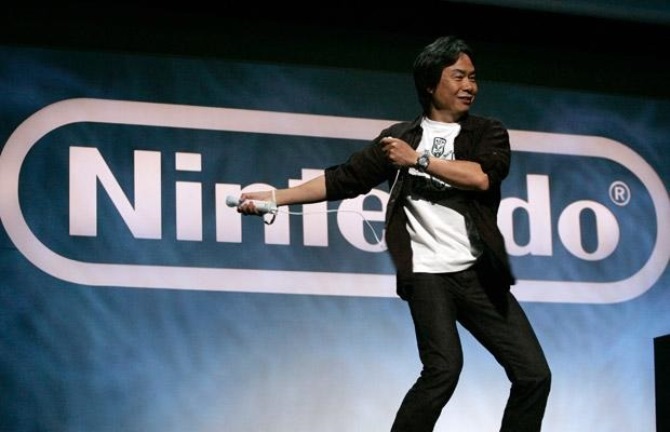 The latest episode of IGN's Podcast Unlocked features an interview with former Microsoft executive Peter Moore and Xbox boss Phil Spencer. At one point of the podcast, they reflected on the launch of the Xbox 360. Moore noted that Microsoft "completely discounted Nintendo" when bringing out the console due to the performance of the GameCube.
Here's a roundup of everything that was mentioned:
"I also then remember the E3 when, God bless, Kaz Hirai and Jack Tretton announced $599, and we were all back stage like 'Woohoo!' We knew then we had an opportunity to get ahead, drive ahead, get our games out quickly and get that lead. And I always said that the first to 10 million wins." – Moore

"It was one of the greatest times of my career. You had to build a team, because we were growing then. We had prematurely put the Xbox to sleep, we needed to get ready for this and we knew what we needed to do. We had a three-day meeting at the Sheraton in Bellevue where we wargamed the scenario, and I actually played Ken Kutaragi. And we brought in a consultancy, it was a lot of fun. And the one thing we'd forgotten about, I don't know if you remember this Phil [Spencer], we completely discounted Nintendo. Because they came off the GameCube and it was a disaster." – Moore

"…and they destroyed both of us!" – Spencer

"Yes, with the Wii. But we wargamed for three days, what are you going to do, what do the launch titles look like, what are the marketing budgets, what is the positioning? And it was a fascinating experience which I'll never forget. And this is a decade ago. And I actually played Ken, and my job was to destroy the launch of the Xbox 360." – Moore
Of course, you can't really bank on anything these days! Although the GameCube was far from Nintendo's most-successful console, we all know what happened with Wii.