Nintendo's R&D expenditures are up, but sales are down. With the company adding on roughly 1,000 staffers over the past four or five years, an attendee at Nintendo's financial results briefing Q&A asked about a possible reduction to the workforce.
This isn't something that president Satoru Iwata is considering. Iwata pointed out the common ups and downs in the video games business, and feels that things will improve. As a result, he said, "Restructuring the workforce is not the first option we consider even when cost cutting is required." Iwata also mentioned Nintendo is taking this approach "because we do not see a dark future for Nintendo."
Nintendo's Virtual Console has been disappointing, to say the least. Releases continue to trickle out very slowly, with some weeks seeing the absence of new classic games entirely.
With any luck, the situation will improve in the future. Nintendo president Satoru Iwata said during an investors Q&A briefing several days ago that the company has been unable "to take full advantage of our assets yet, so we would like to enrich our Virtual Console lineup." Iwata added, "As the ability to digitally offer our products has given us greater flexibility in offering new propositions to our consumers, we should naturally consider these possibilities in the future."
Nintendo has several Wii U titles lined up for the holidays, including Wii Party U, Wii Sports Club, Wii Fit U, and Mario & Sonic at the Sochi 2014 Olympic Games. Whereas the PlayStation 4 and Xbox One are looking to appeal to core gamers, each of these aforementioned titles from the Big N would likely garner a more "casual" label. Therefore, Nintendo president Satoru Iwata said during a recent investors Q&A that he and the company as a whole "wonder if the target user will actually be the same" compared to what the competition intends to offer.
Iwata did point out that the launch of new consoles brings about some benefits for Nintendo. "Though there are some who take the view that intensified competition means overseas competition will be tough for Nintendo," Iwata said, "no matter how Nintendo does domestically, I do not necessarily see it that way." That's because new systems "energize the video game industry as a whole."
You can find Iwata's full comments about the Wii U's end-of-year lineup, competition, and more below.
When Nintendo unveiled the 3DS, the system's stereoscopic 3D feature was one of its standout qualities. The functionality has seen a lesser emphasis as of late though, culminating with the launch of the 2DS last month – a system which ditches 3D entirely.
During Nintendo's investor Q&A last week, an attendee asked if the handheld's arrival means "Nintendo is perhaps wavering a bit on its initial plans." The person also questioned whether the 2DS was a part of president Satoru Iwata's original vision.
Iwata responded by mentioning that development of the 2DS "began a long time ago." Nintendo "realized beforehand that it would be difficult to maximize the sales potential of Nintendo 3DS without an entry-level product ready in time for the release of a new Pokémon title." Given the different price options for the 3DS, the yen's value at the time, and ability to offer another option for the 3DS platform, Nintendo believed the 2DS was a smart move to make.
Iwata also confirmed that the 3DS and 3DS XL will stil be sold, and Nintendo is "not saying that we will abandon 3D or cease to make new propositions in 3D."
Nintendo president Satoru Iwata discussed the topic of "smart devices" – encompassing smartphones and tables – during the company's latest financial results briefing Q&A.
Iwata acknowledged that people now tend to play smartphones in instances such as traveling by train whereas they were previously playing a handheld system. However, despite the rise in smart device popularity, he believes reports that the handheld market is shrinking are very much exaggerated.
Iwata pointed to strong sales of the 3DS in his argument. The system managed to sell 5.5 million units in 2012, and Nintendo expects similar sales this year. That being said, Iwata did note that 3DS momentum hasn't been as strong in the US and Europe compared to Japan.
Elsewhere in his comments, Iwata mentioned how Nintendo is looking to take advantage of smart devices for its own benefit. Iwata is in favor of promoting the company's own products through smartphones, for example, and said many people tend to watch Nintendo Directs on these devices.
Head past the break for Iwata's full comments.
Nintendo has been doing some interesting things in the digital space. As an example, Wii Sports Club offers different price points, Pokemon Bank will carry an annual 500 yen fee, and the company has even started to dabble with the free-to-play model.
One analyst asked about these products and its digital business in general during Nintendo's financial results briefing Q&A last week. Satoru Iwata commented with a very lengthy response, which you can find below.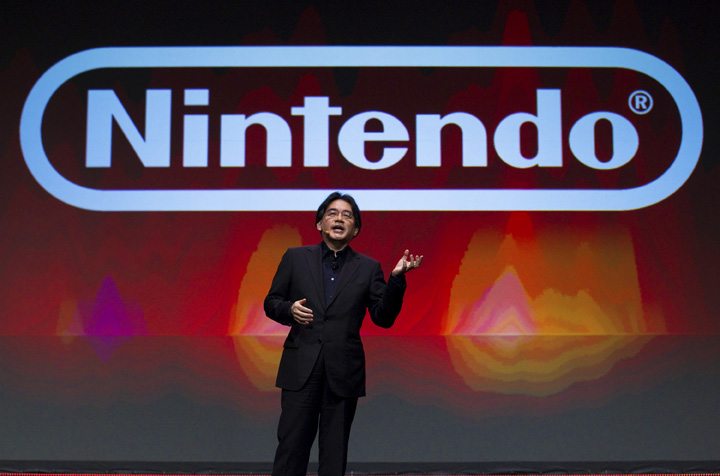 Nintendo has put up the entire transcript for its latest financial results briefing held in Japan a few hours ago. You can find it here.
We've already covered the presentation extensively in summary form. If you're interested in an overview, check out this post.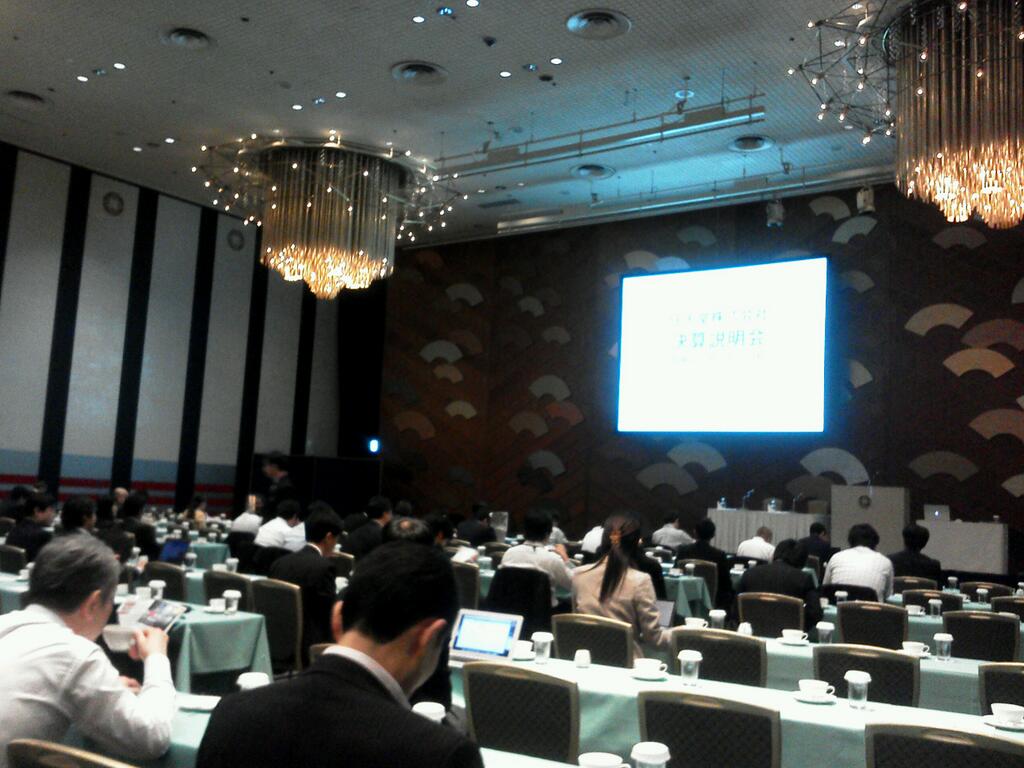 Update: Now over. Transcript complete.
Nintendo's latest financial results briefing is about to begin. As usual, analyst David Gibson is in attendance, and will be tweeting live. We'll round up any details that come in from the briefing below.
– Sales: Animal Crossing: New Leaf – 2.49 million, Luigi's Mansion: Dark Moon – 1.91 million, Tomodachi Collection – 1.37 million, Mario & Luigi: Dream Team – 1.37 million, Donkey Kong Country Returns 3D – 1.19 million
– Nintendo said the company took inventory write down to account for price reduction
– Nintendo saying 3DS share has increased in Japan, Europe, and the US; it's a growing market, you down in USA and Europe as last year launched XL
– Pokemon X/Y: European shares grew from 18% to 38%; Nintendo believes there is/will be a similar uptick in the US
– In the US, 3DS has already passed last year's total
– Nintendo expects to sell over 5 million 3DS units this year in the US with a strong holiday season
– Nintendo says the 2DS' awareness is still too low, but is designed to appeal to lower-priced users
– Survey indicates 2DS buyers were new users
– Wii Sports Club will be download only and free-to-play for 24 hours
– Will then be 200 yen per day or 1,000 yen for the entire game
– Wii Fit U is also free for 1 month for users who have the Balance Board
– In Japan, a survey showed 500,000 people still use the Balance Board
– Fit Meter also has a baramoeter so it can measure if you're going uphill or downhill
– Because of Pokemon X/Y's launch, Nintendo hadn't been doing much Wii U marketing
– This has changed and sales have already improved
– Nintendo did 11.4 billion of digital sales, 50% of which was for complete game downloads (retail?)
– Nintendo believes new bundles in Japan (Family Pack) and USA (Mario & Luigi) will boost sales
– The StreetPass DLC games have been purchased for a value of 1.1 billion yen
– 35% of the DLC sales have come from Japan
– Nintendo expects Pokemon to help boost in the future
– Nintendo, whether digital or packaged, believes price should be the same
– Nintendo claims once a consumer buys a game digitally, they're more likely to buy again digital
– Nintendo understands free-to-play market, etc.
– Users feel packaged seems more expensive, Nintendo is trying new models as a result like Wii Sports Club
– Pokemon X/Y shipped over 1 million units in September ahead of October launch
– Nintendo argues 3DS sold 5.5 million units last year and over 5 million units in Japan this year
– These are record levels for a handheld, happening at the same time as the smartphone expansion
– In handheld market, hardware plus software design combined benefit in games and Ames experience different versus smartphones
– Nintendo will use smartphones to promote its own games
– Hardware takes 1.5 years to design, and entry-level 2DS well planned ahead
– Weaker yen made the 2DS possible
– This holiday, games are targeted more for family
– Next year, advanced players will be targeted
– Nintendo says next-gen consoles aren't targeted at the family audience this year
– Nintendo also admits competition is increasing
– Nintendo is targeting US, Europe, Japan, and perhaps Australia for growth
– Nintendo will explain Emerging Country strategy in January for its next results
– Iwata's commitment to 100 billion operating profit this year: "make best effort to achieve target" and not going to quit
– Iwata is focused on creating long-term value for Nintendo
– Iwata remembers Yamauchi's advice: "don't copy other entertainment companies"
– Nintendo intends to boost VC and library; it's not fully utilized
– Nintendo thinks it can do more with its digital offerings
– No plans to release games on smartphones
– Nintendo won't cut people to cut costs, not pessimistic on the future of the company
– On Yamauchi shareholding said it's not 49 days since his passing and no concrete plans or discussion before 49 days with them
– Plan to cooperate with family as much as possible and don't want burden on the market (at 49 days, traditional ceremony conducted in Japan)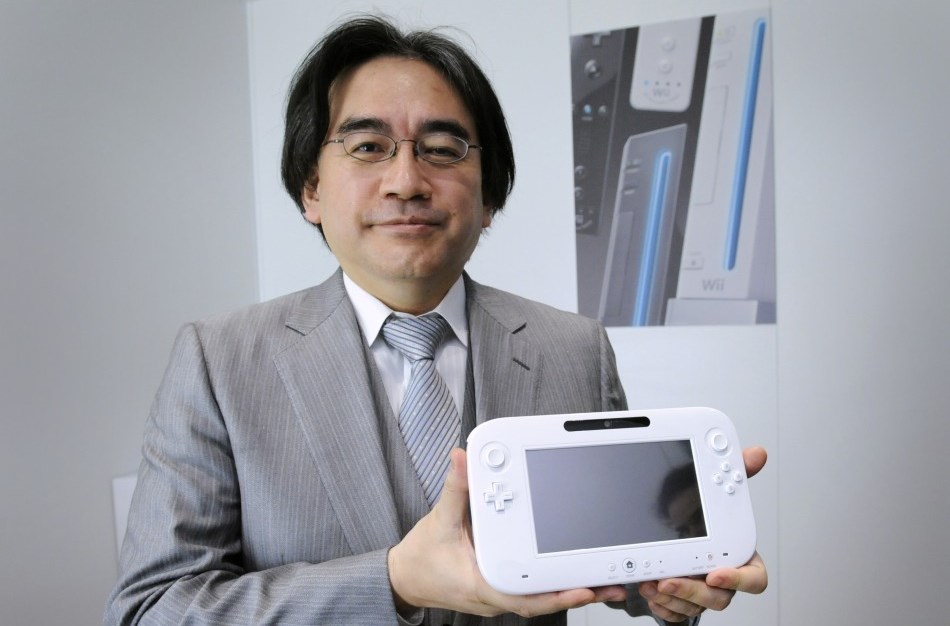 With Nintendo releasing its latest financial results today, president and CEO Satoru Iwata appeared for a press conference to follow up on the company's performance.
Naturally, the topic of games was something that came up quite often. Iwata stressed the importance of upcoming Wii U titles for the holidays, stating that Nintendo's performance hinges on the sales of new titles like Super Mario 3D World. After the results are reviewed, Nintendo executives will determine "what the company needs to do, over the long-term, about its platform."
Iwata said:
With the launch of Wii Sports Club just a couple of weeks away, Nintendo has put up a new Iwata Asks. You can check out the full discssion here. We've also rounded up footage included in the Iwata Asks above.