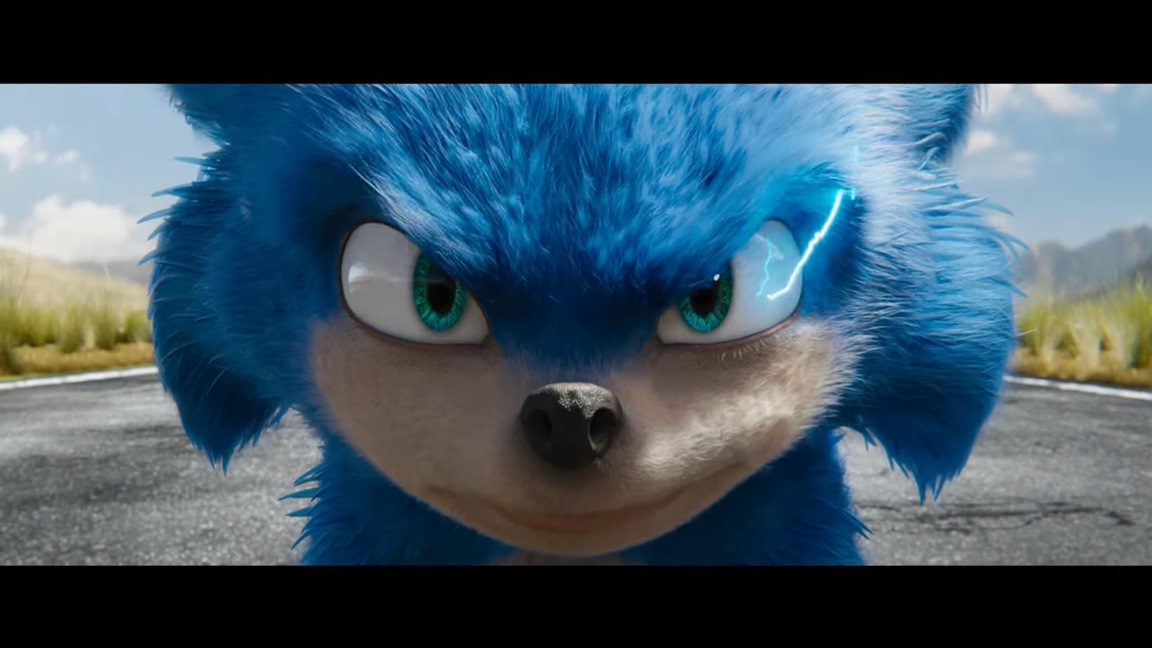 Paramount Pictures has posted the very first trailer for the upcoming Sonic The Hedgehog movie. Have a look at the video below.
The Sonic The Hedgehog movie hits theaters this November.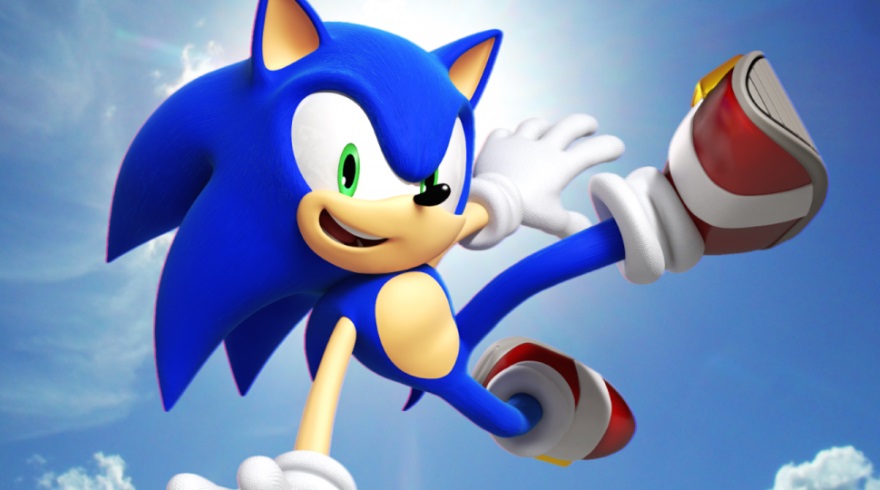 SEGA's SXSW panel for Sonic the Hedgehog has officially wrapped up. There was quite a bit of news on Team Sonic Racing, but if you were anticipating brand new announcements, you might be a bit disappointed. That being said, Sonic Team's Takashi Iizuka did leave fans with a small team.
According to Iizuka, work has started on the next major Sonic title. He added that SEGA will be excited to share more news in the future. Other than that, he thanked fans for their patience until the company has something to show.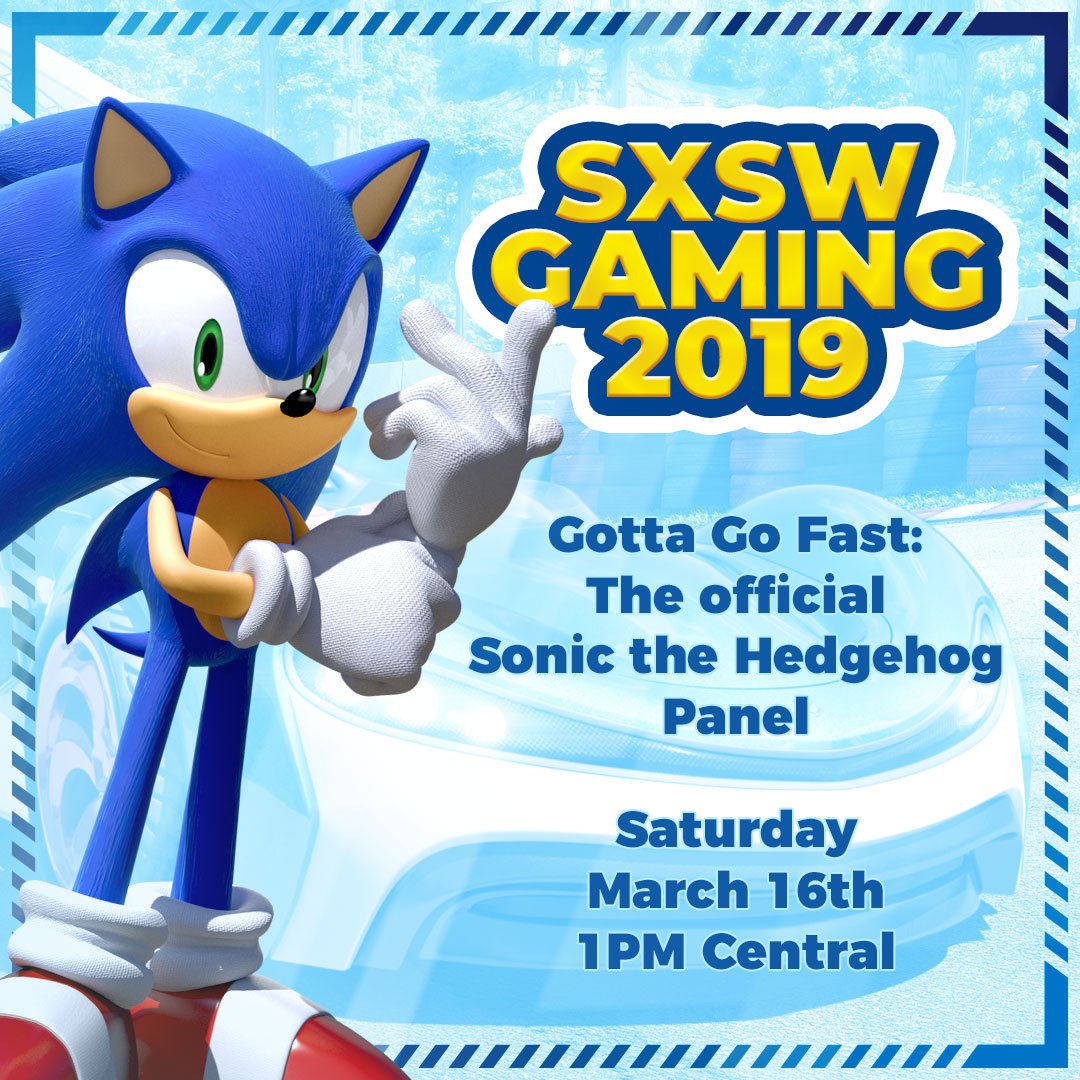 The Sonic the Hedgehog panel from SXSW 2019 will be kicking off not too long from now. The fun starts at 11 AM PT / 2 AM PT / 6 PM in the UK / 7 PM in Europe.
Fortunately, the panel will be live streamed, and you can watch the event as it happens below. At the very least, we should be hearing about Team Sonic Racing and the upcoming Sonic movie. It's unclear if anything brand new will be shown, but if there is, we'll have it on the site assuming it's Nintendo-related.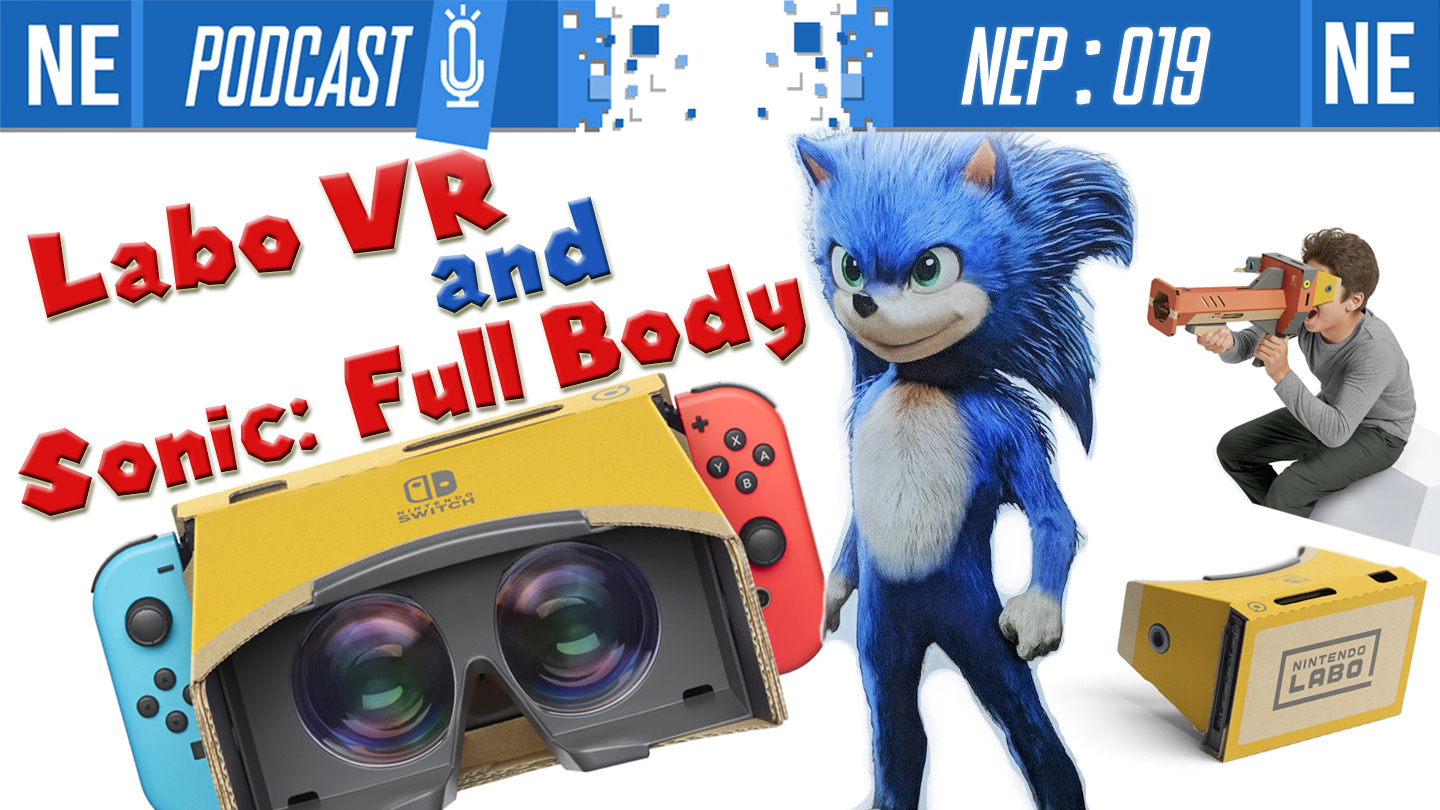 Hello, my Toy-cons and Joy-cons! This week on NEP, we discuss Nintendo Labo: VR Kit, images of Sonic from the upcoming film, Octopath Traveler for Mobile and much more. Oni is a bit jetlagged and Galen is a bit sleepy, so we talk a little crazy in this one… but we make it work!
Thank you for all of your support and for sharing the podcast with others. We're growing at a grace pace, and it's all thanks to you as listeners! Check below for more!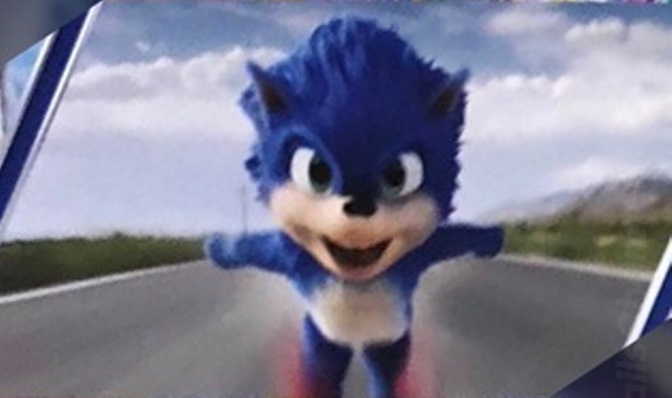 New images of what appeared to be a look at Sonic the Hedgehog in his upcoming movie leaked earlier this week. Following up on that, we have another render – attached above.
The source of the image stems from a promotional document. While it's unclear where exactly it came from, a Paramount employee has apparently confirmed its validity.
The Sonic the Hedgehog movie debuts November 8.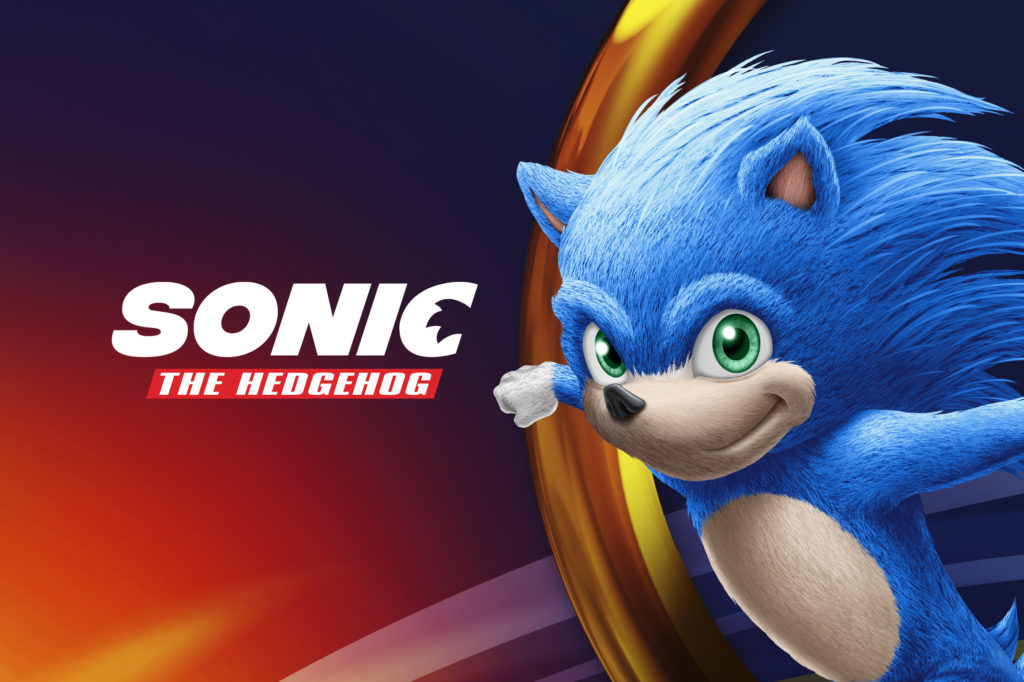 Update: A full body render has been added to the end of this post.
---
Original: The new Sonic the Hedgehog movie is eight months out from its premiere. But believe it or not, we've yet to see what the character looks like in the film. We've gotten glimpses here and there, but that's about it.
Our first look at the popular character in his big screen role may have been discovered today. Hamagami/Carroll, a marketing services firm, has a couple of images on its website – including the one attached above. We haven't seen this design for Sonic before, and the site says it created some packaging "for all of the licensed retail products within the Sonic the Hedgehog franchise".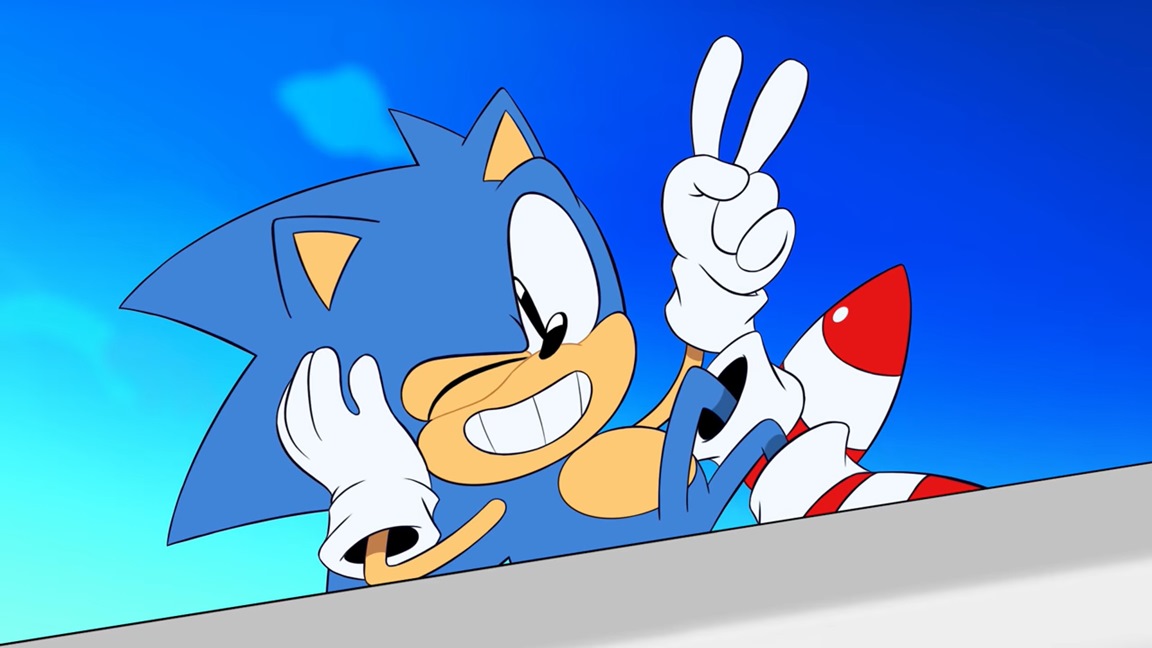 Sonic the Hedgehog has been a mainstay at SXSW where a panel has been held in recent years. SEGA has made some notable announcements at the event, including Sonic Mania Plus, one of the first teases for Team Sonic Racing, and more.
Sonic will be back at this year's SXSW with the "Gotta Go Fast: The Official Sonic the Hedgehog Panel" next month. Once again, it sounds like fans can look forward to announcements.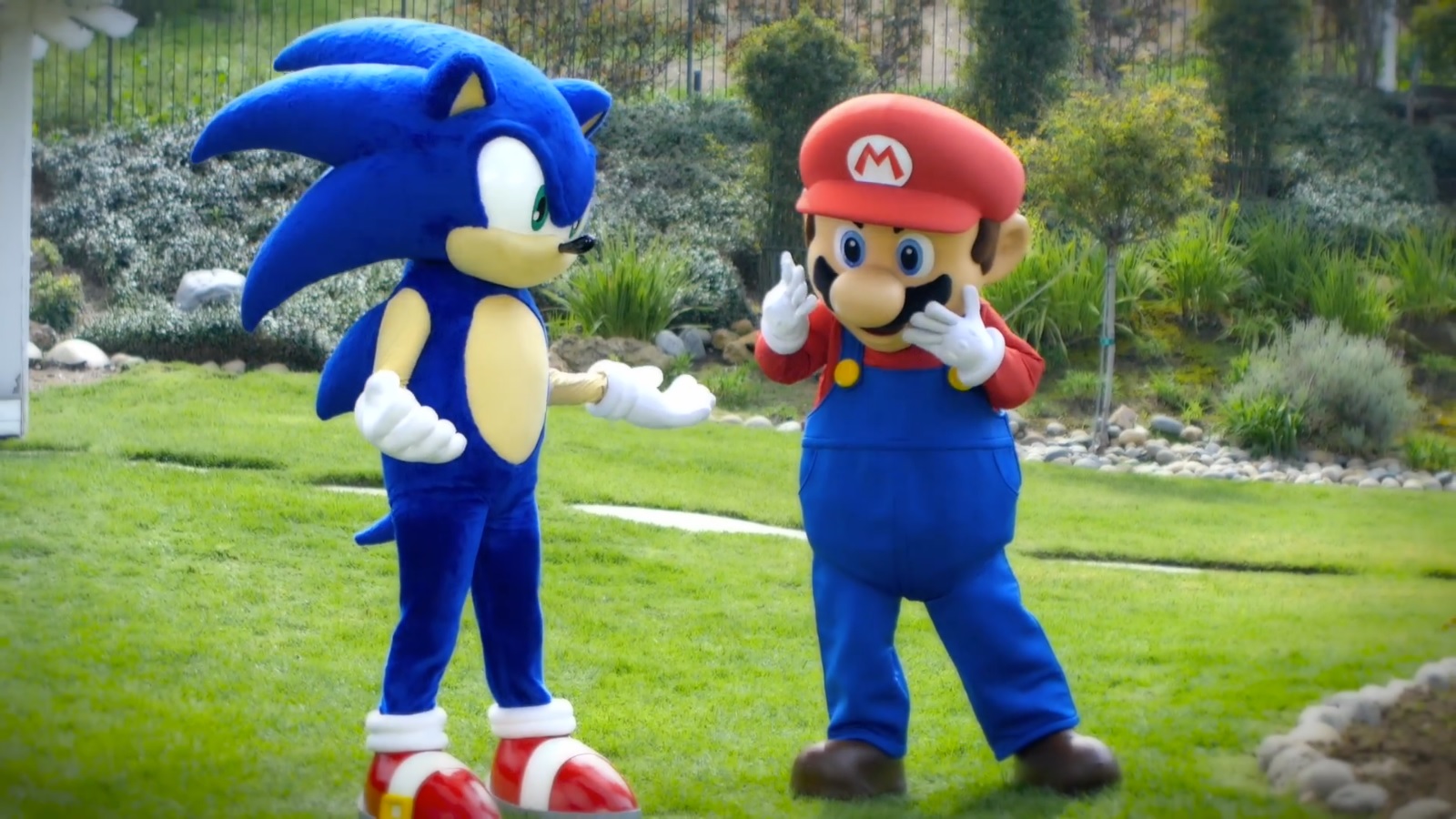 Yuzo Koshiro has worked on a ton of music for a wide variety of games over the past 30 years. That includes Streets of Rage, Ys, Etrian Odyssey, Kid Icarus: Uprising, and so many more.
Over on Twitter, Koshiro recently posted a piece imaginging what it would be like for Mario to appear in Sonic's world. Have a listen to his creation below.
Mario in the Sonic world! (Just my imagination ) 任天堂の楽曲使用の新しいガイドラインに感謝! pic.twitter.com/YbYtWUzbl8

— 古代祐三 (@yuzokoshiro) November 29, 2018
Thanks to Jake for the tip.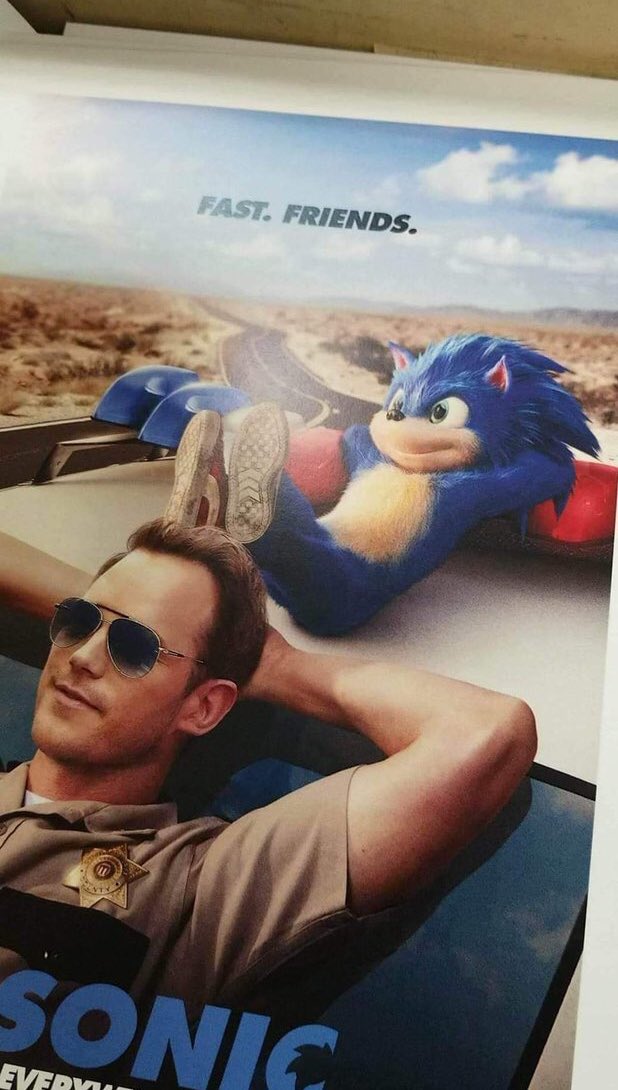 This week, we've seen a pair of official movie posters for the upcoming Sonic movie. In case you missed them, you can check them out here and here.
Today we have a look at another possible poster for the film, though it might be a bit older. The one pictured above is apparently from last year when the cast and script were greenlit. Still, could this be our first look at Sonic in the movie?
Thanks to Magitroopa for the tip.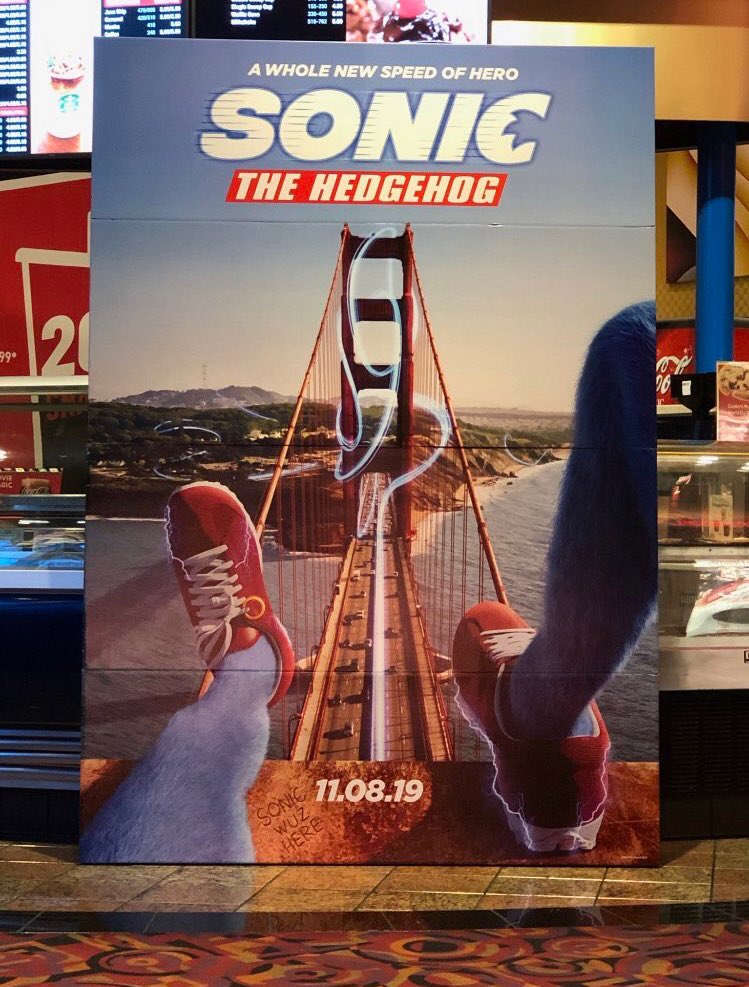 A second Sonic movie poster has appeared. This follows the one released yesterday, available here.
The Sonic the Hedgehog movie will debut on November 8, 2019.