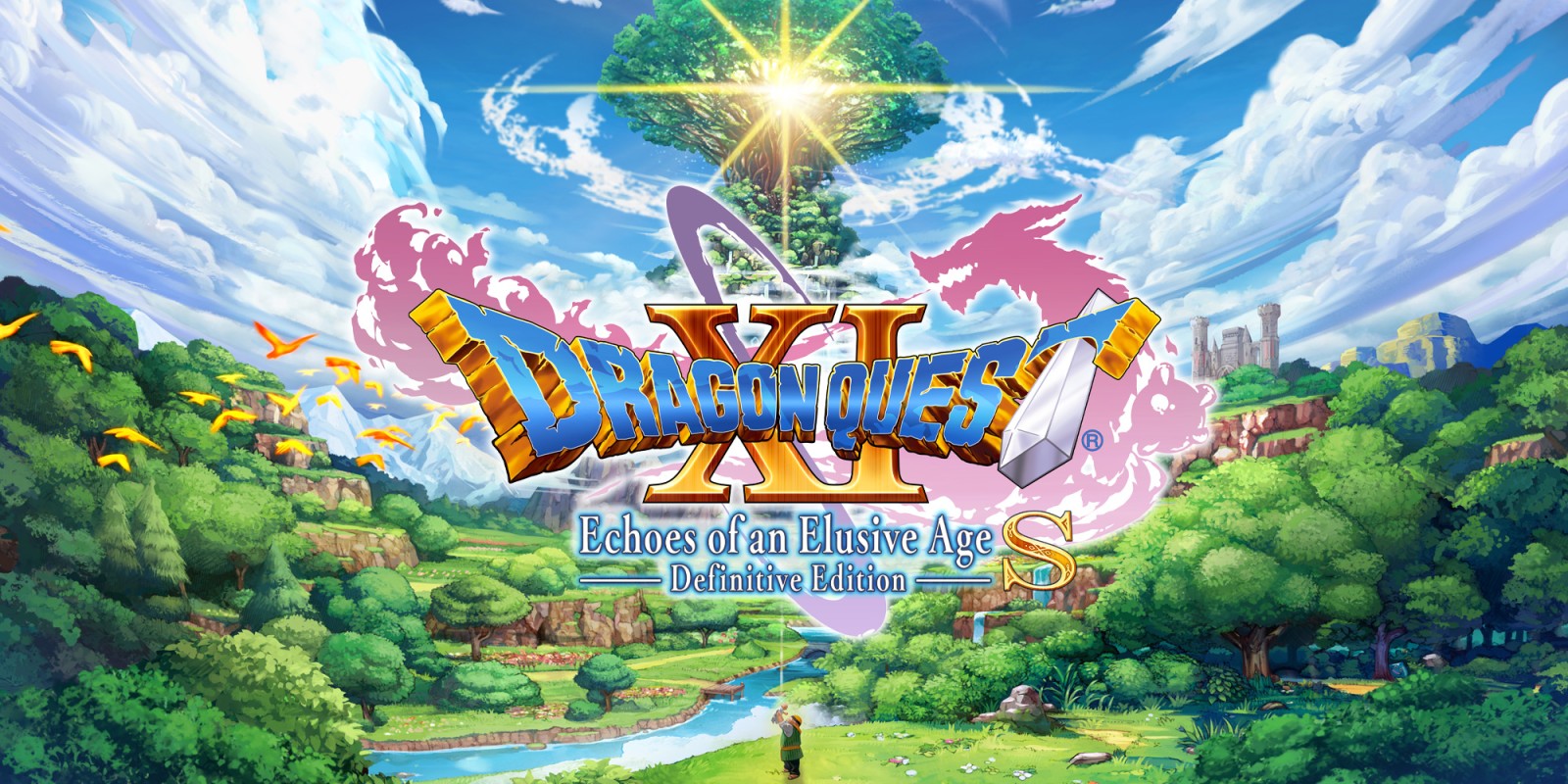 Nintendo has a new Dragon Quest XI S video up with series creator Yuji Horii and the game's producer Hokuto Okamoto. Below, the two developers discuss their favorite characters, monsters they like to battle, and more.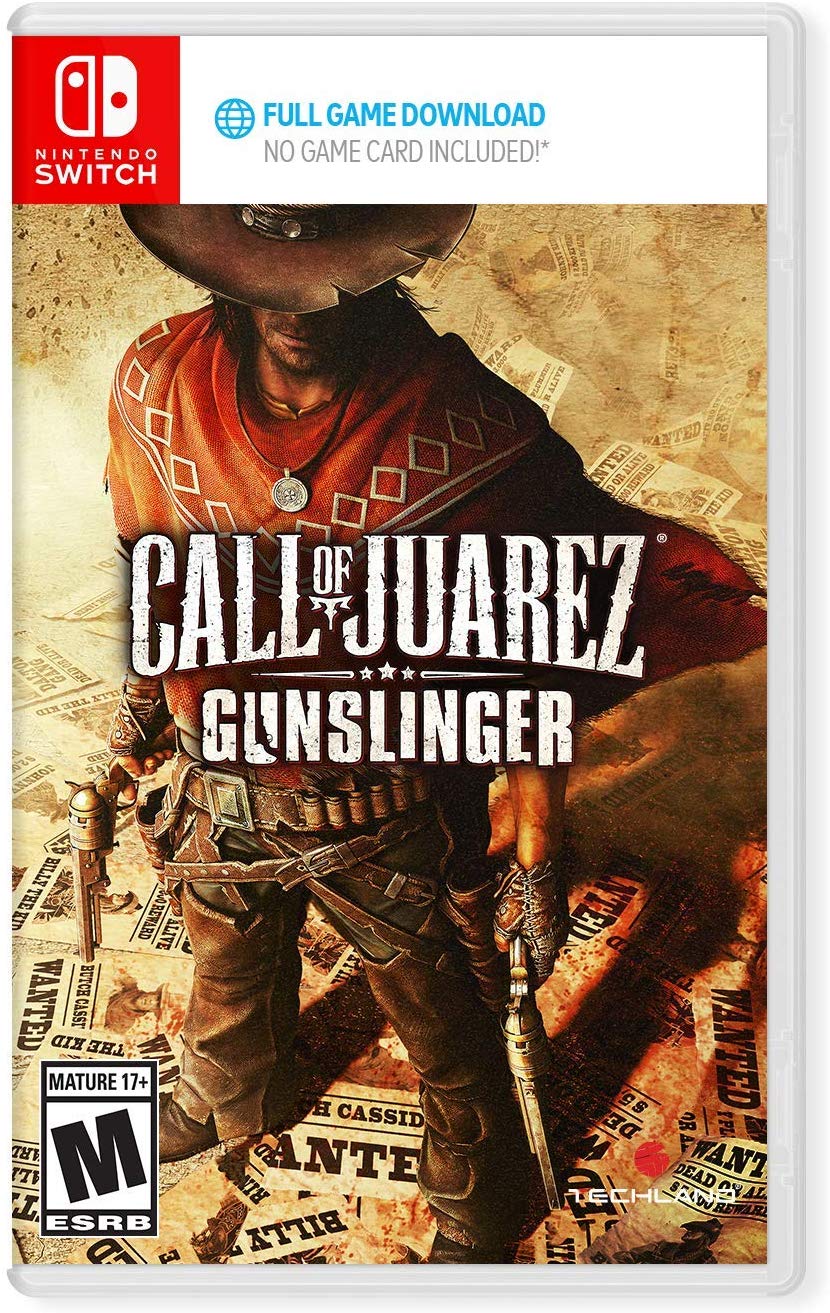 Call of Juarez: Gunslinger was officially announced for Switch this week. We now know that retailers will be carrying the game, though physical collectors won't be happy. While it looks like it'll be sold in a box, only a download code will be included inside – no cartridge.
We also have news regarding pricing. Call of Juarez: Gunslinger will set you back $19.99.
You can pre-order Call of Juarez: Gunslinger on Amazon here. The game launches for Switch on December 10.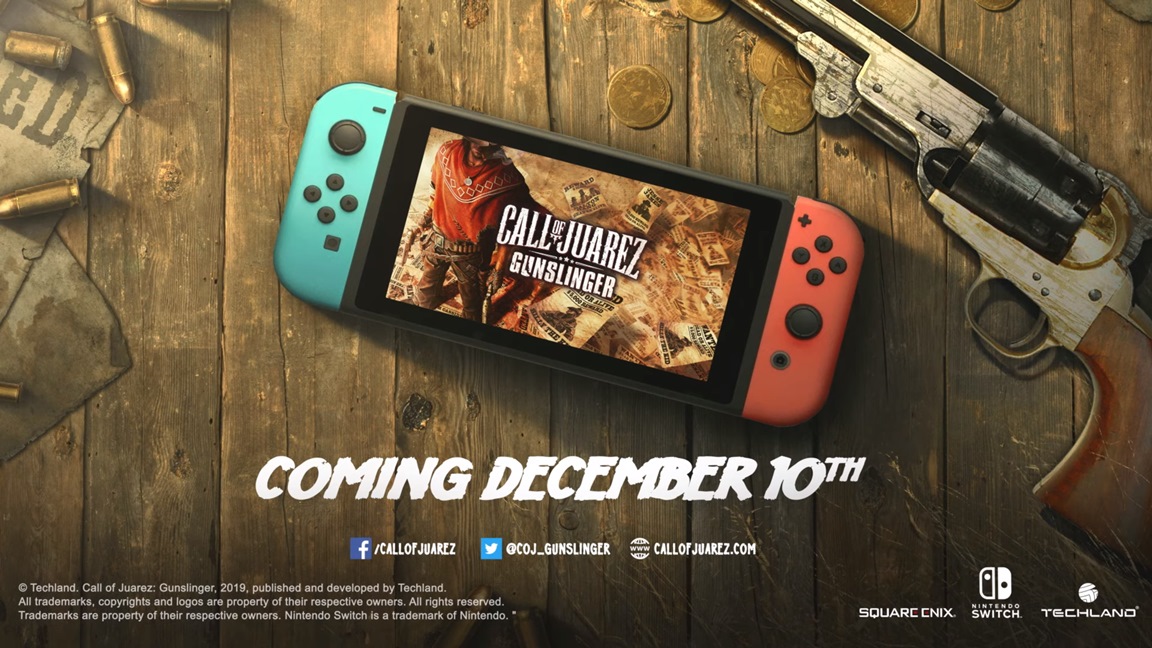 Following a few different leaks and teases, Call of Juarez: Gunslinger has been officially announced for Switch. Publisher Square Enix and developer Techland will release the game on December 10.
Call of Juarez: Gunslinger, a first-person shooter, will support motion controls and HD Rumble on Switch. More information can be found below, along with a trailer.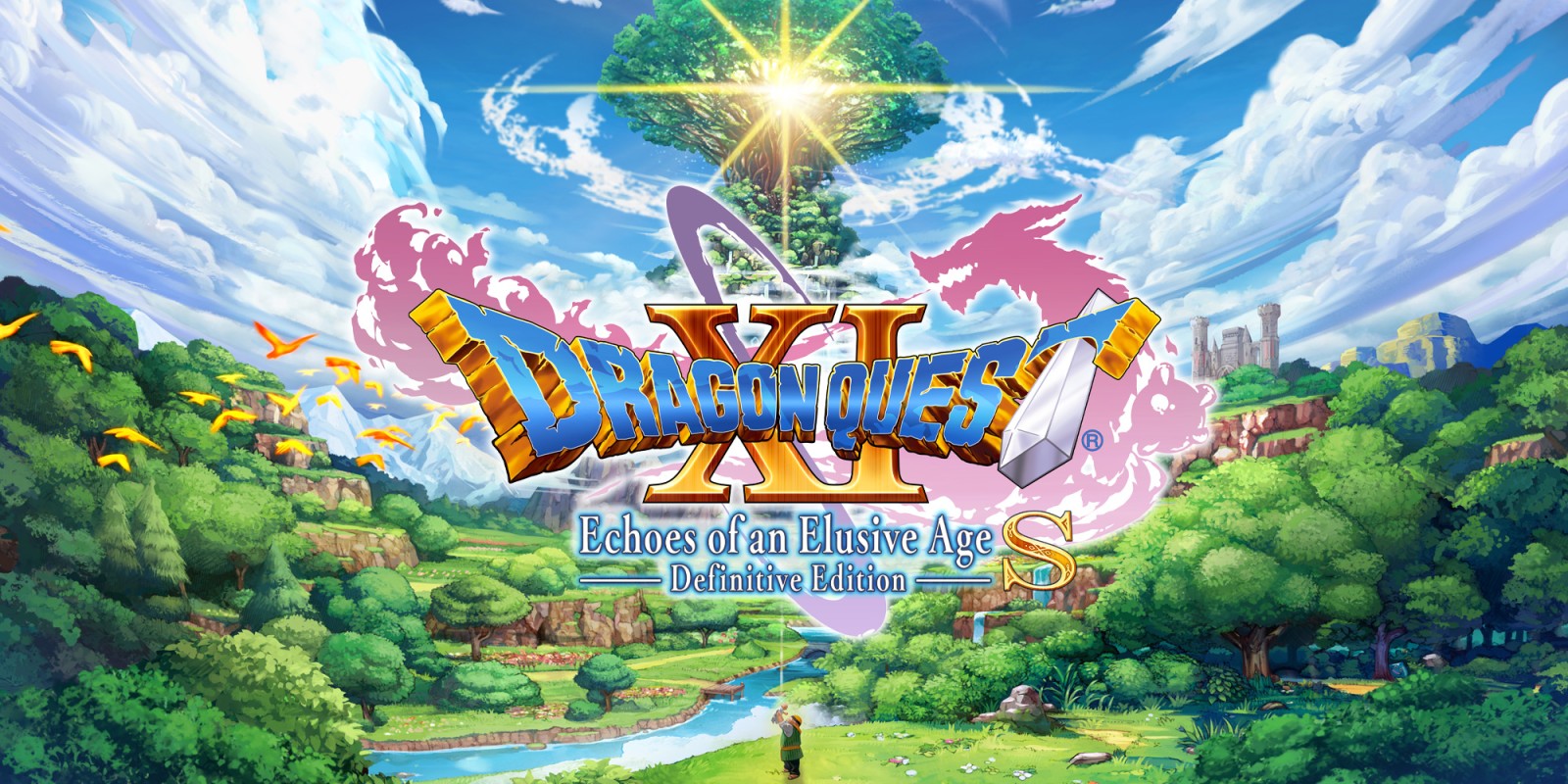 It took much longer than expected, but Dragon Quest XI S finally landed on Switch last month. Digital Foundry shared a video today that delves into finer detail regarding how the RPG holds up from a technical perspective and makes a number of comparisons to the original release.
Here are the highlights: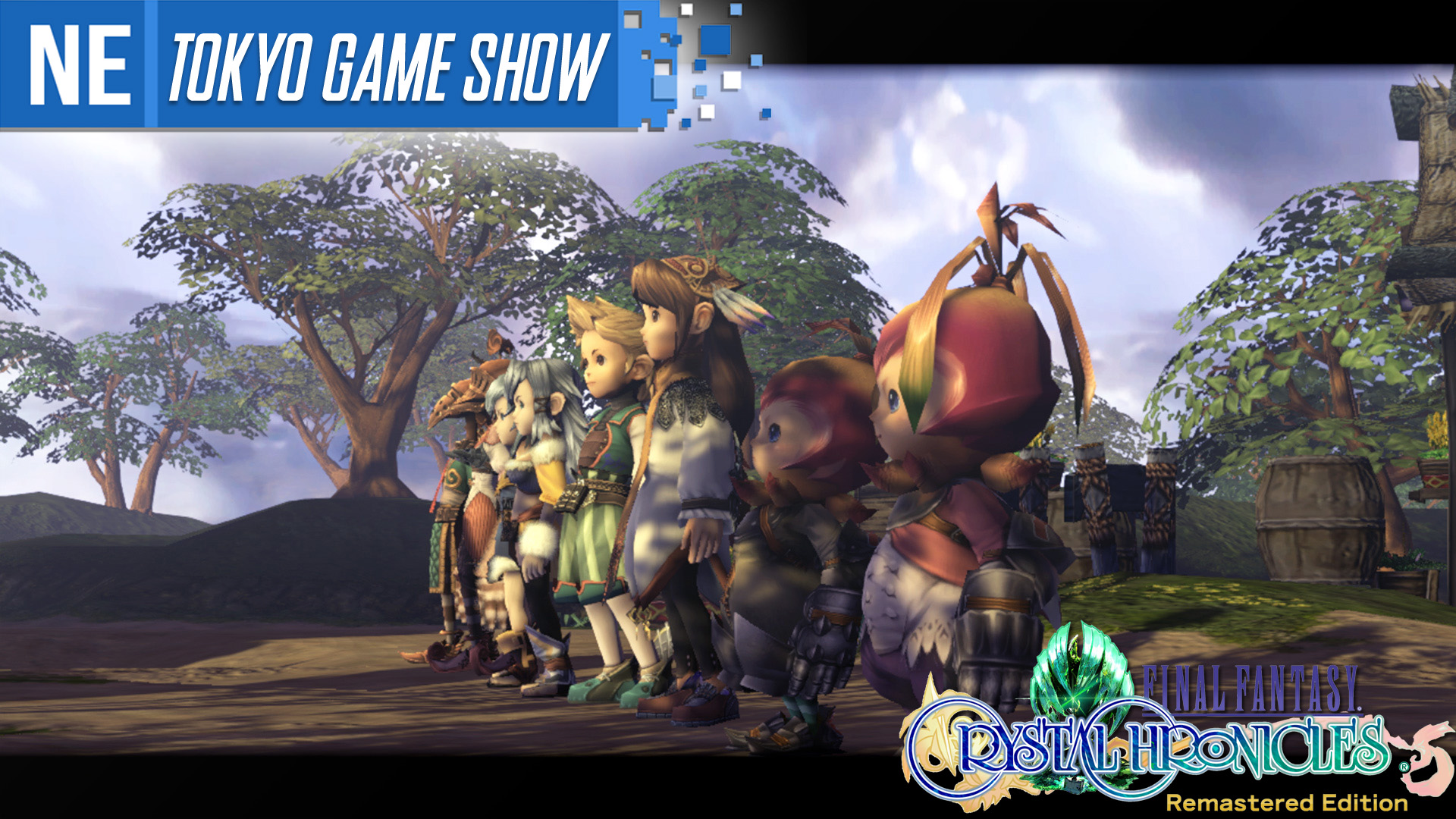 At Tokyo Game Show 2019, Square Enix kindly set us up with a special demo session of the upcoming Final Fantasy Crystal Chronicles Remastered Edition for Switch. Sifting through the miasma, I sat down with three others to crawl through the dungeon-like environments and bring back some Myrrh (AKA impressions) for our readers. Though I'm not so sure the town will be very festive upon my return from this excursion…
You listen to me chat about gaming and more by joining in on our weekly Nintendo Everything Podcast, available on nearly all platforms (including iTunes, Spotify, PocketCasts and more).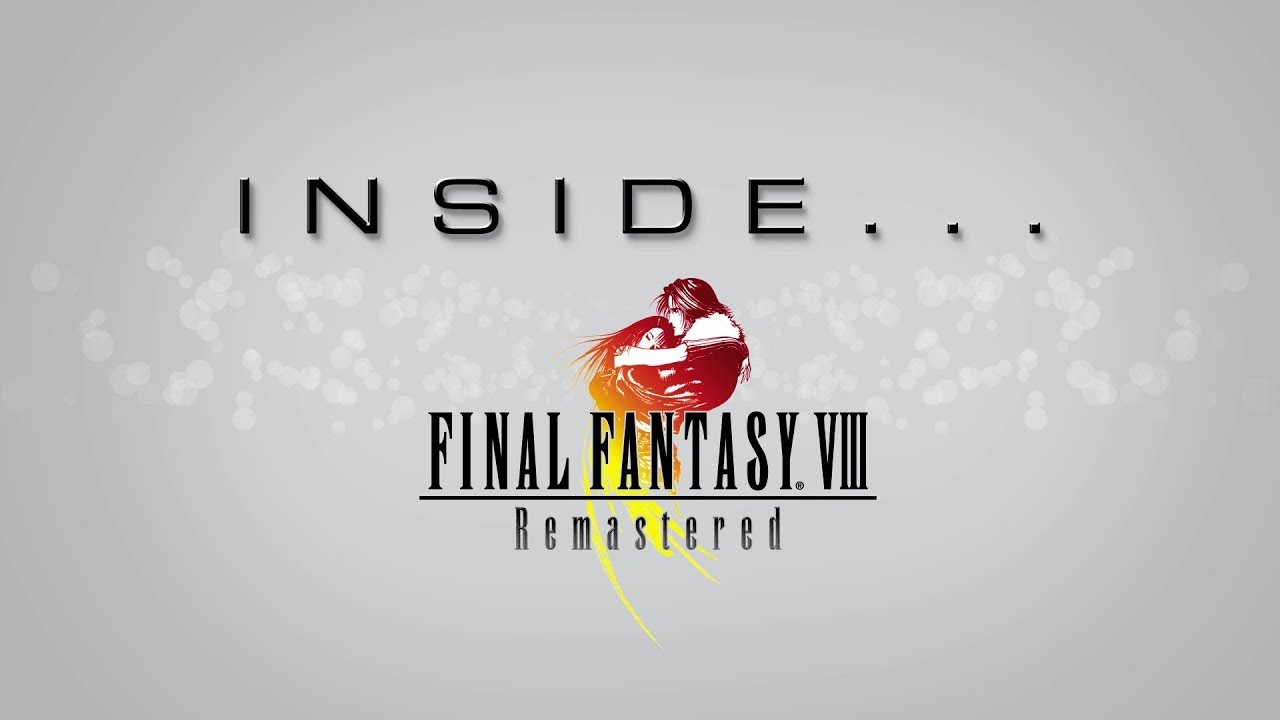 Square Enix has shared a new behind-the-scenes video for Final Fantasy VIII Remastered. Below, director Yoshinori Kitase, producer Shinji Hashimoto, and art director Yusuke Naora discuss inspirations behind the game's fantasy world, creation of iconic scenes, and more.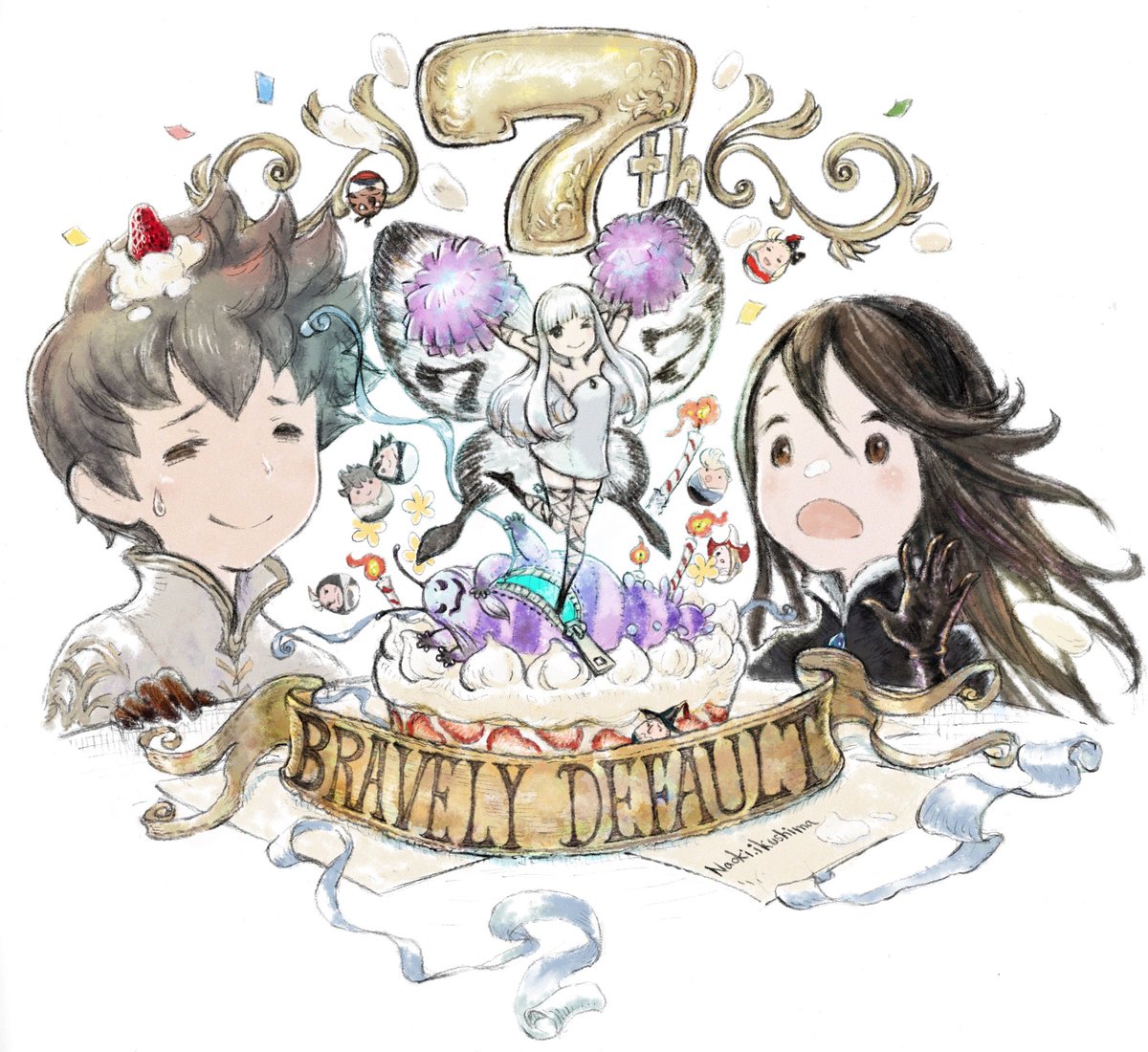 The original version of Bravely Default releases seven years ago today, October 11th, 2012. To celebrate the occasion, Square Enix shared the special piece of artwork you see above. Things have been a bit quiet for the franchise in the last couple of years – the latest entry in the series was the Japan-exclusive mobile game Bravely Default: Fairy's Effect, which came out in March 2o17.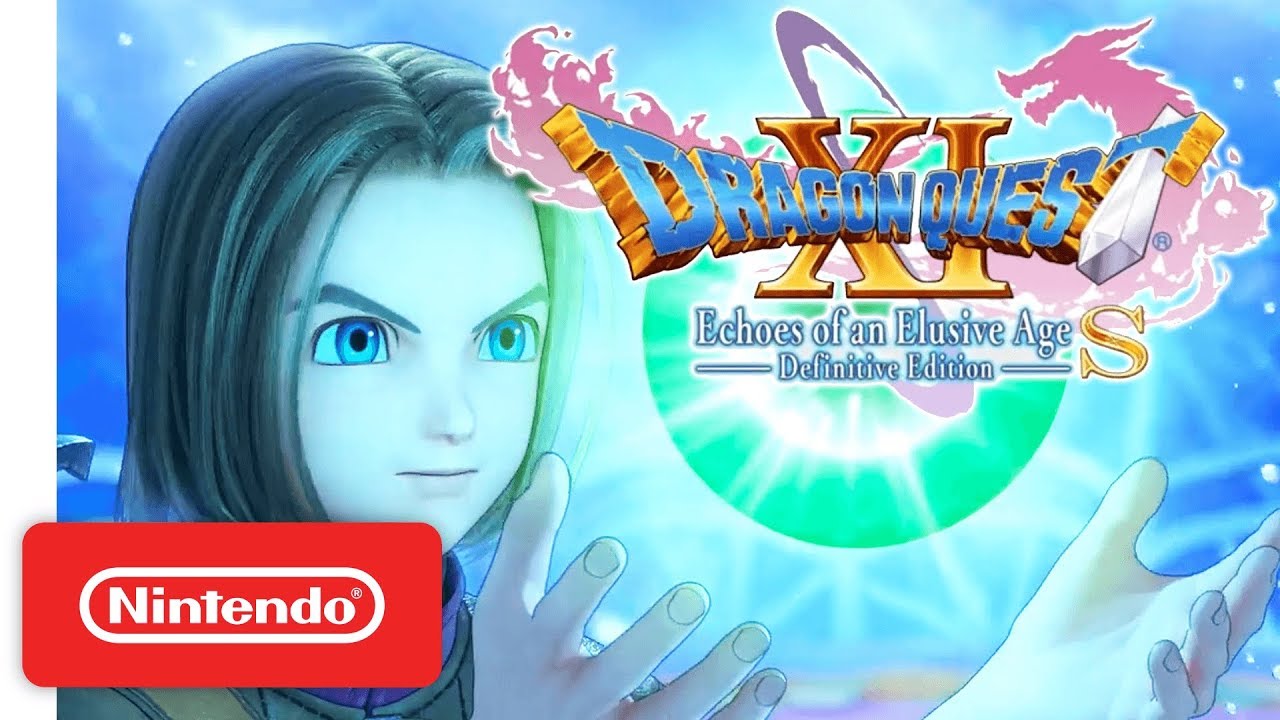 Dragon Quest XI S came out in Japan a few days ago, and in its first week, it sold just over 300,000 copies. Dengeki reports an initial sell-through rate of 65 percent.
The 3DS version of Dragon Quest XI sold 1.83 million units in its first week in Japan. Square Enix also moved another 1.4 million units of the PlayStation 4 version. Given that it's been over two years since Dragon Quest XI originally appeared in Japan, Square Enix should be satisfied with how the Switch version is performing thus far.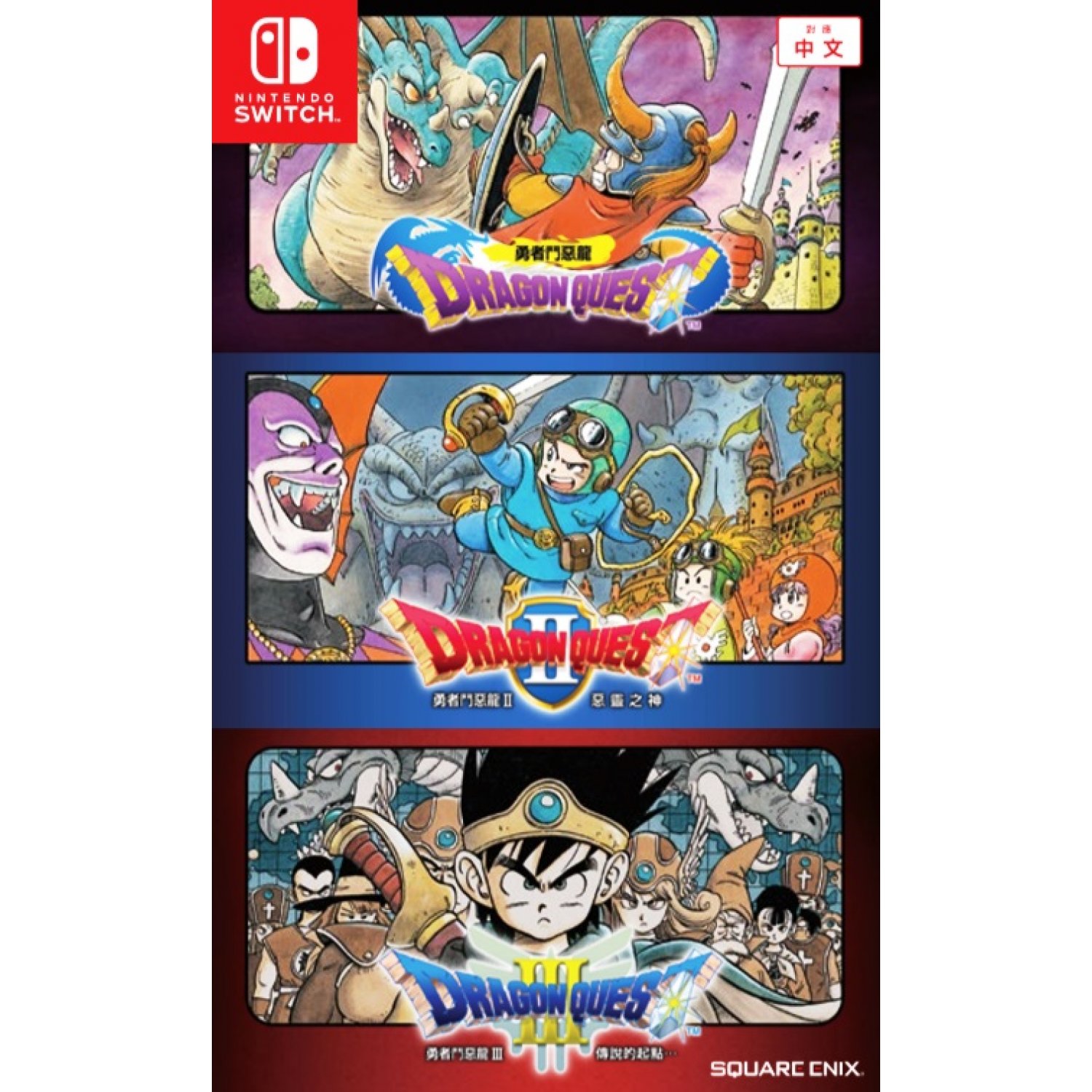 The physical version of Dragon Quest, Dragon Quest II, and Dragon Quest III will launch on October 24, Square Enix has announced.
Currently, the package has only been announced for Asia. All three games will still support English in addition to Chinese and Korean.
You can pre-order a physical copy on Play-Asia here.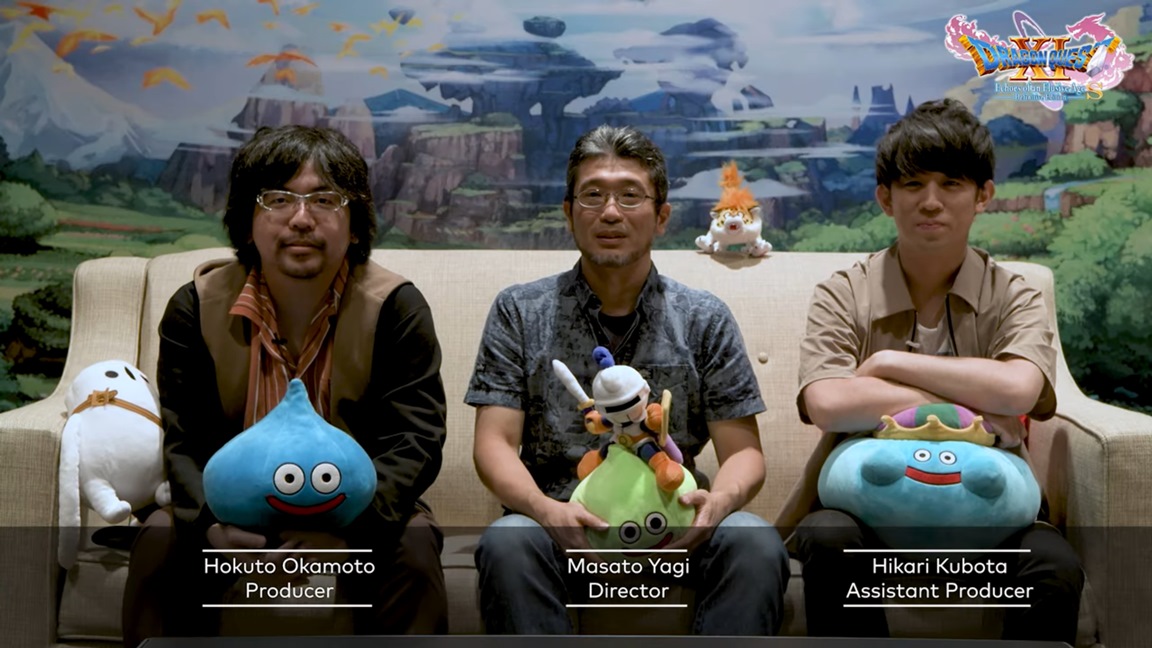 Nintendo has shared a new video featuring the developers of Dragon Quest XI S: Echoes of an Elusive Age – Definitive Edition. Below, three of the team members detail three points about the RPG that you might not know about.