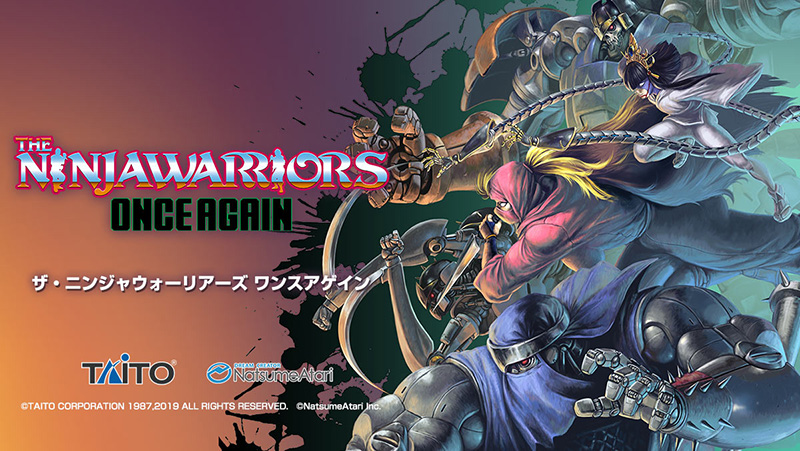 The Ninja Saviors: Return of the Warriors, which is called The Ninja Warriors: Once Again in Japan, has received a final release date. Taito announced today that the game will be available on July 25. That news applies to all regions.
The Ninja Saviors: Return of the Warriors will be sold both physically and digitally. Pre-orders for a limited edition are currently available on Strictly Limited Games' website here.
Here's a new trailer: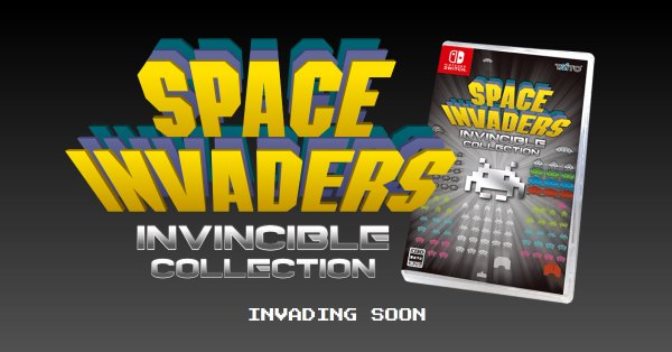 Taito today announced the final release date for Space Invaders: Invincible Collection. In Japan, it'll be out on March 26. The standard release will go for 5,200 yen while a special edition will cost 16,800 yen.
Both versions include these games: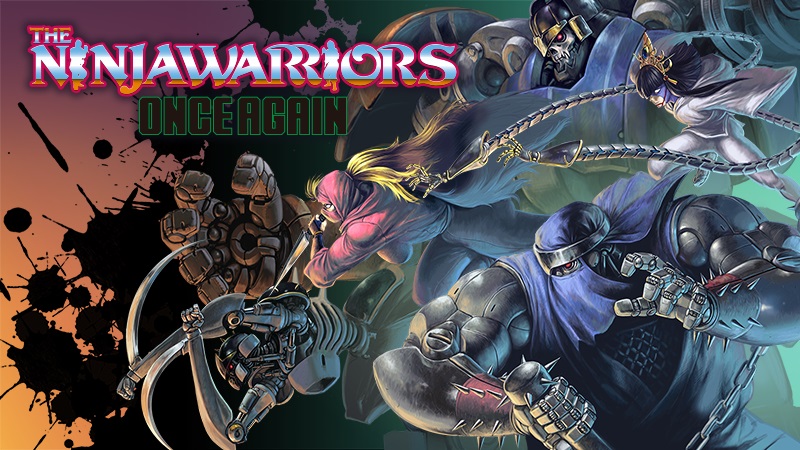 Following its original announcement last year, we finally have confirmation that The Ninja Warriors: Once Again is coming west. United Games revealed today that it has picked up the Taito reboot for publishing in North America and Europe.
The Ninja Warriors: Once Again will be sold both physically and digitally. ININ will handle the standard release while Strictly Limited Games will offer limited editions.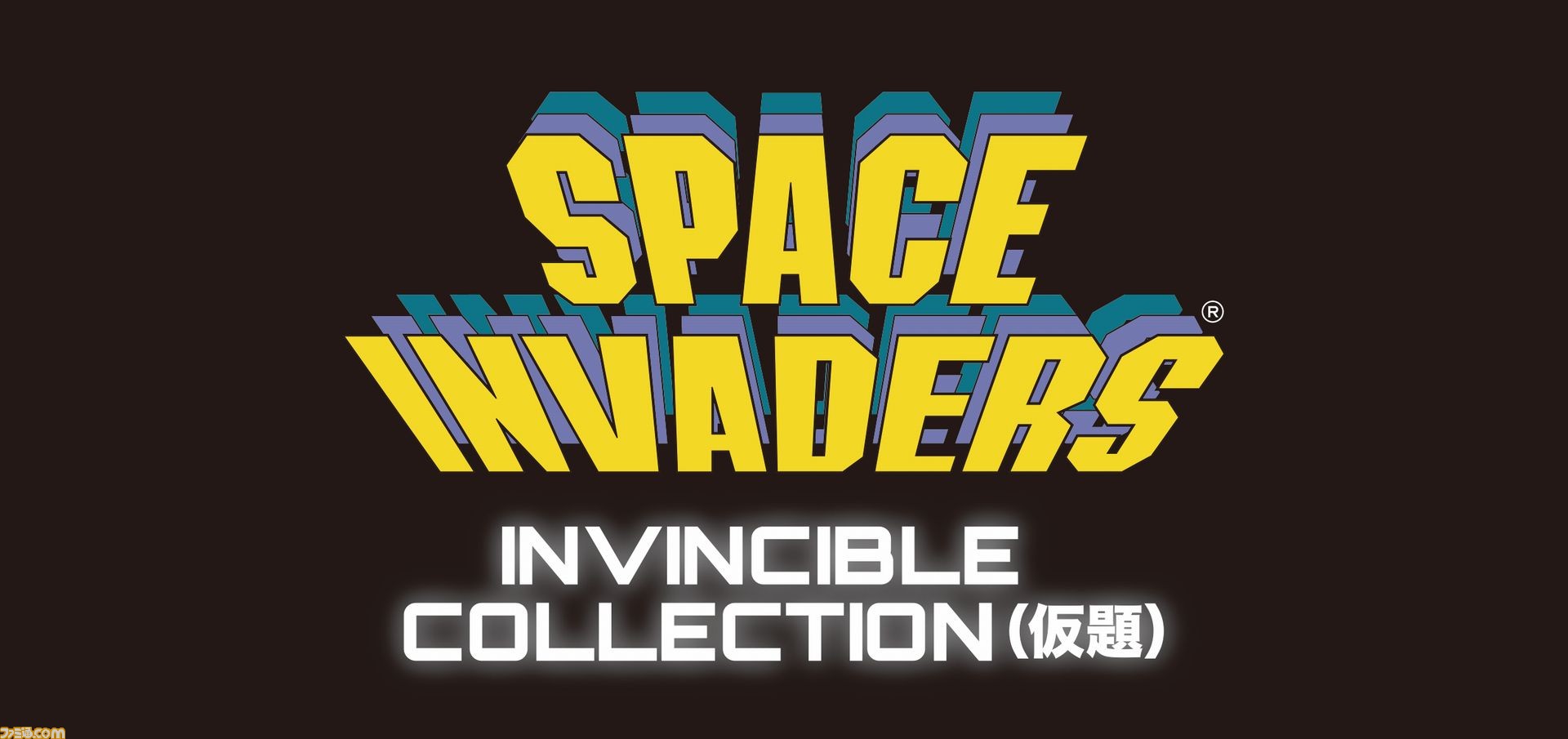 Coming from the latest issue of Famitsu in Japan, the first six titles have been revealed as part of the Space Invaders: Invincible Collection.
The following titles have been confirmed. More titles will be revealed at a later time.
Space Invaders
Space Invaders Part II
Super Space Invaders '91
Space Invaders DX
Space Invaders Extreme
Space Cyclone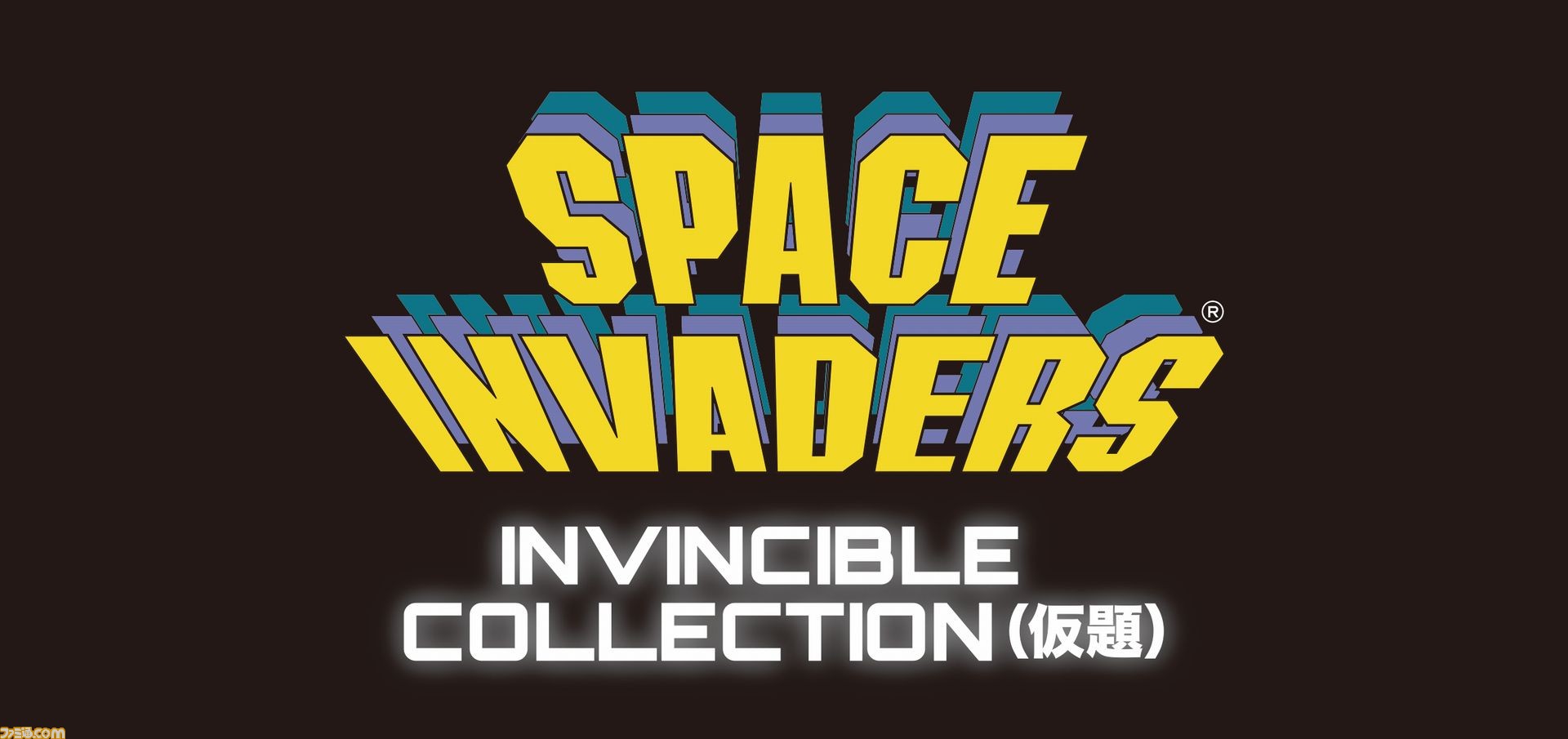 As part of this week's issue of Famitsu, Taito has revealed Space Invaders: Invincible Collection for Switch, set to come to Japan in 2020.
According to Gematsu's translation, the tentatively titled Invincible Collection will include six titles that are being ported over to the Switch for the first time.
Those interested can view the scan below.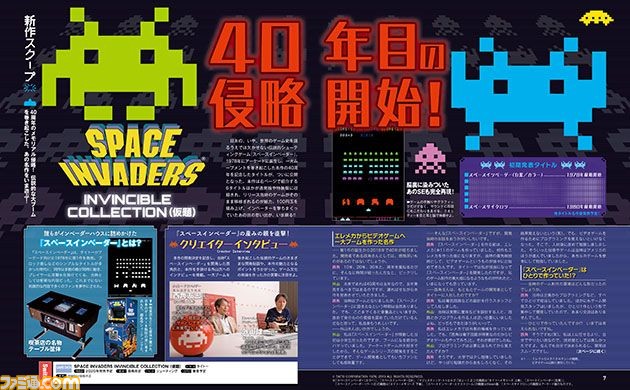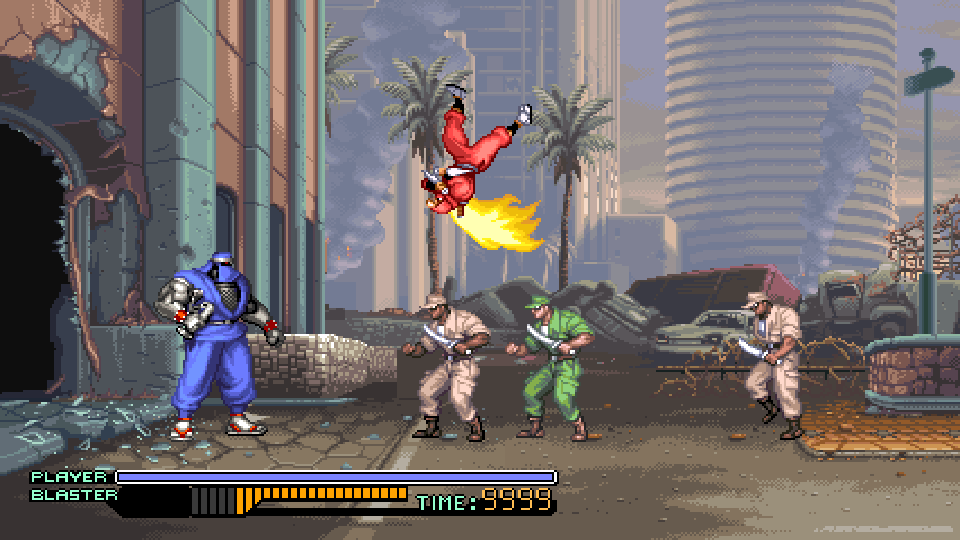 Publisher Taito has announced that their next title — Ninja Warriors Again — will launch in Japan sometime in July.
Previously, the game only held a release window of "2019". Some early screens can be viewed below.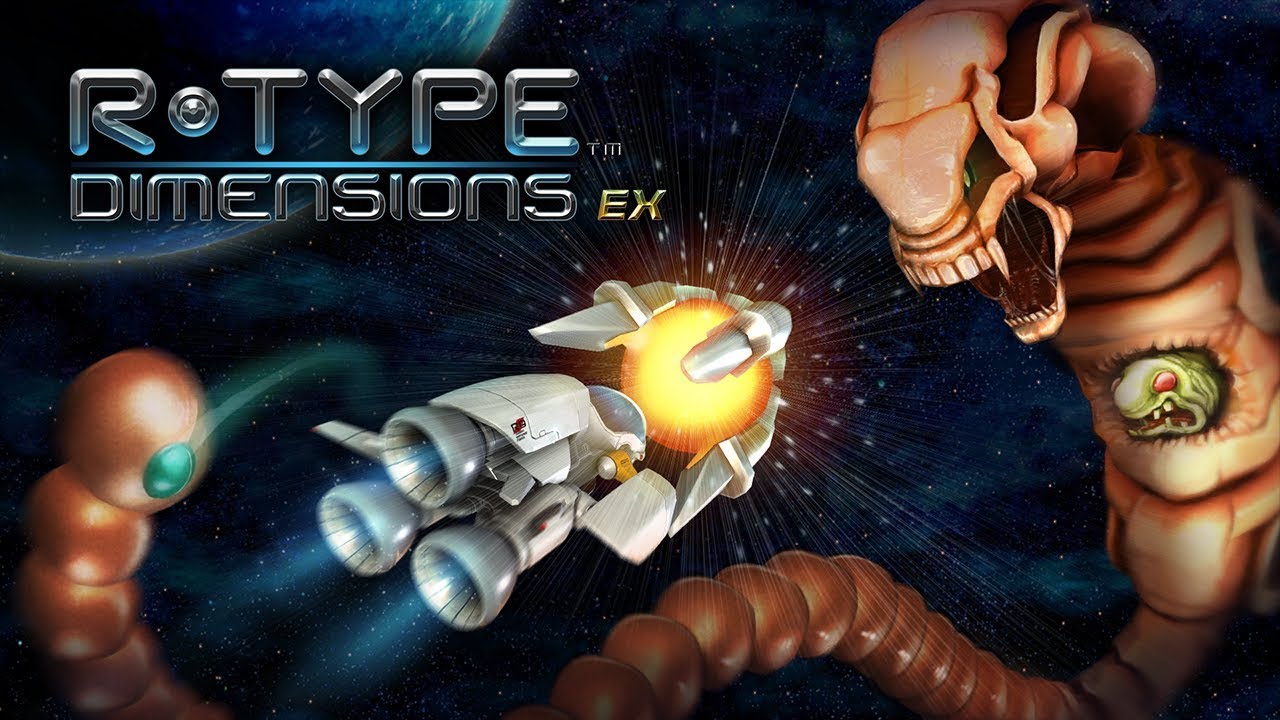 Later this month, R-Type Dimension EX will be appearing on Switch. Get a look at some early footage in the video below.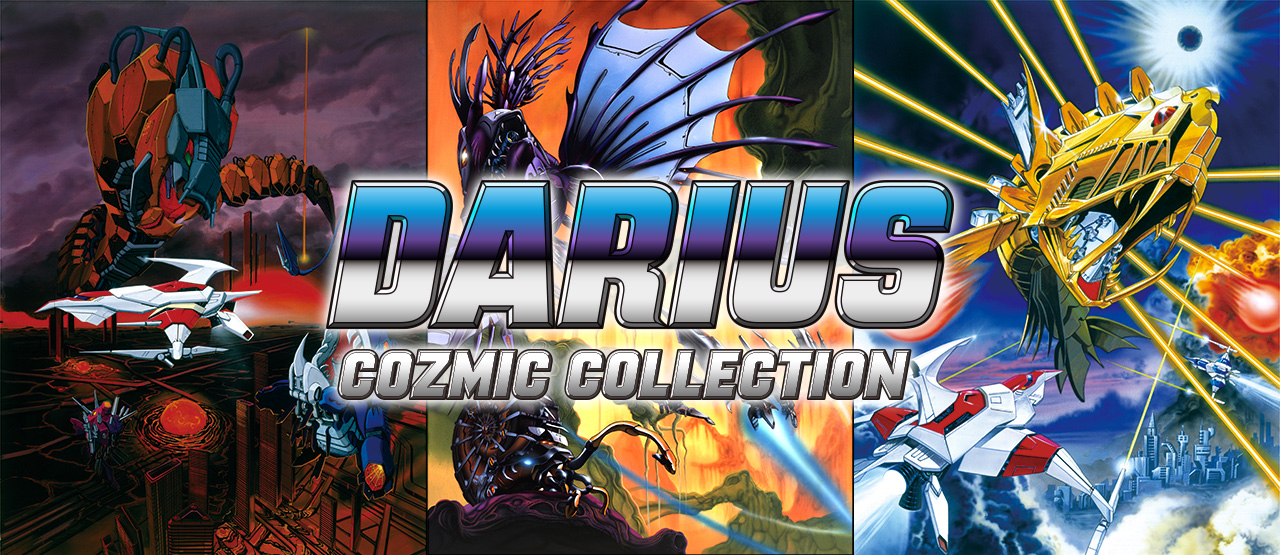 Taito issued a new trailer for its new Switch release Darius Cozmic Collection. Have a look at the video below showing off the included games.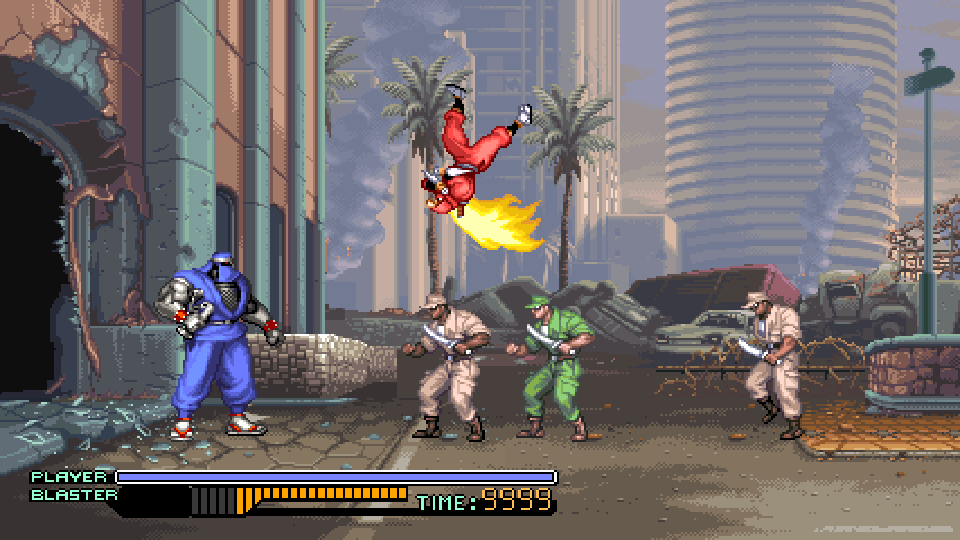 The game announced earlier this year has gotten an official title. Taito announced that it's named The Ninja Warriors: Once Again. A stage will be playable at the Indie Game Corner Natsume Atari booth during TGS, which runs September 20 to September 23.
The announcement also came with a trailer, which you can watch below.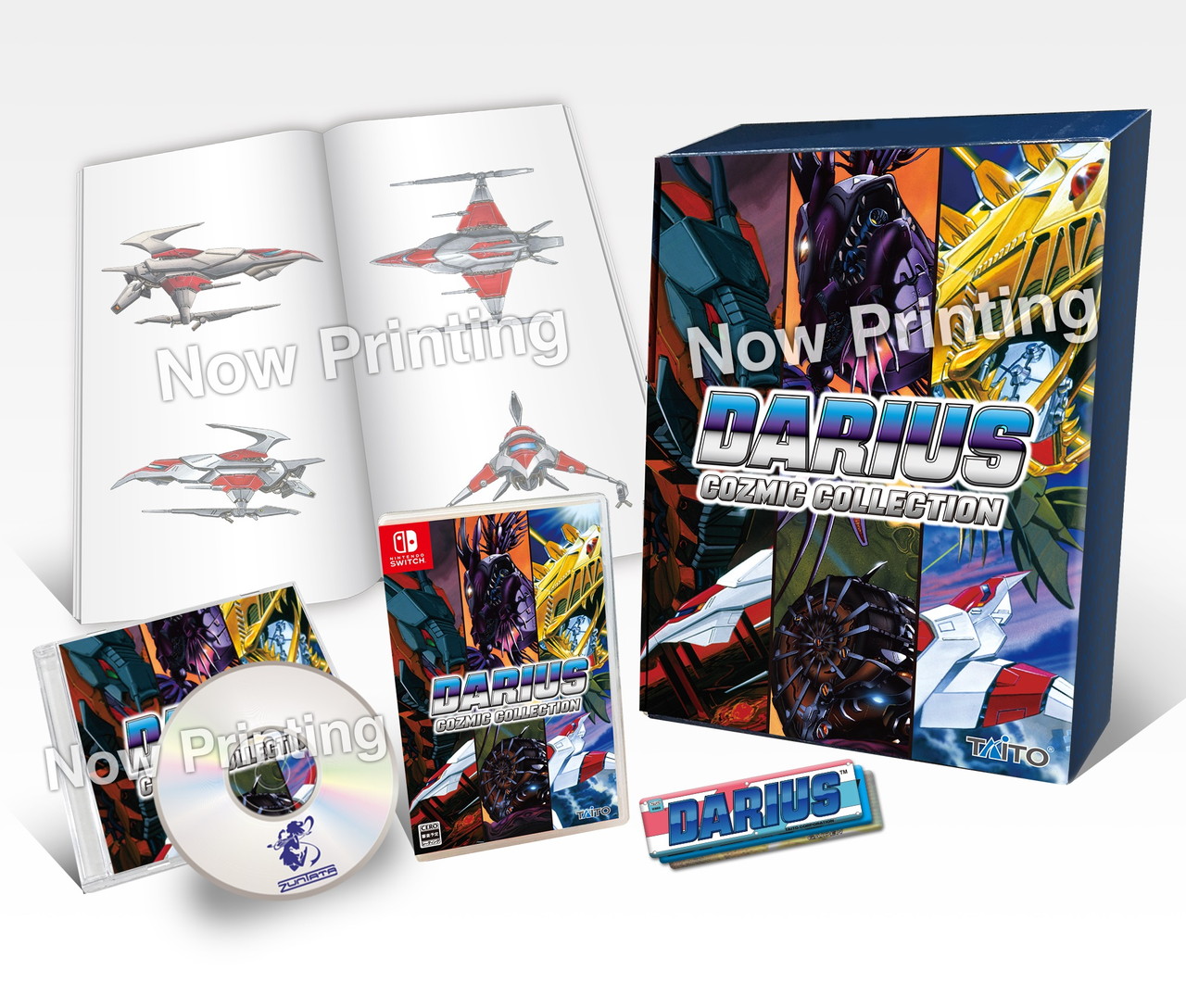 Earlier this week, Taito announced Darius Cozmic Collection. The package has several side-scrolling arcade shooters, including Darius, Darius II, Sagaia, and Darius Gaiden.
Taito intends to offer a limited edition in Japan, and we have a look at the contents above. It features the Darius Arrange CD, Materials Book, and Miniature Acrylic Marquee.