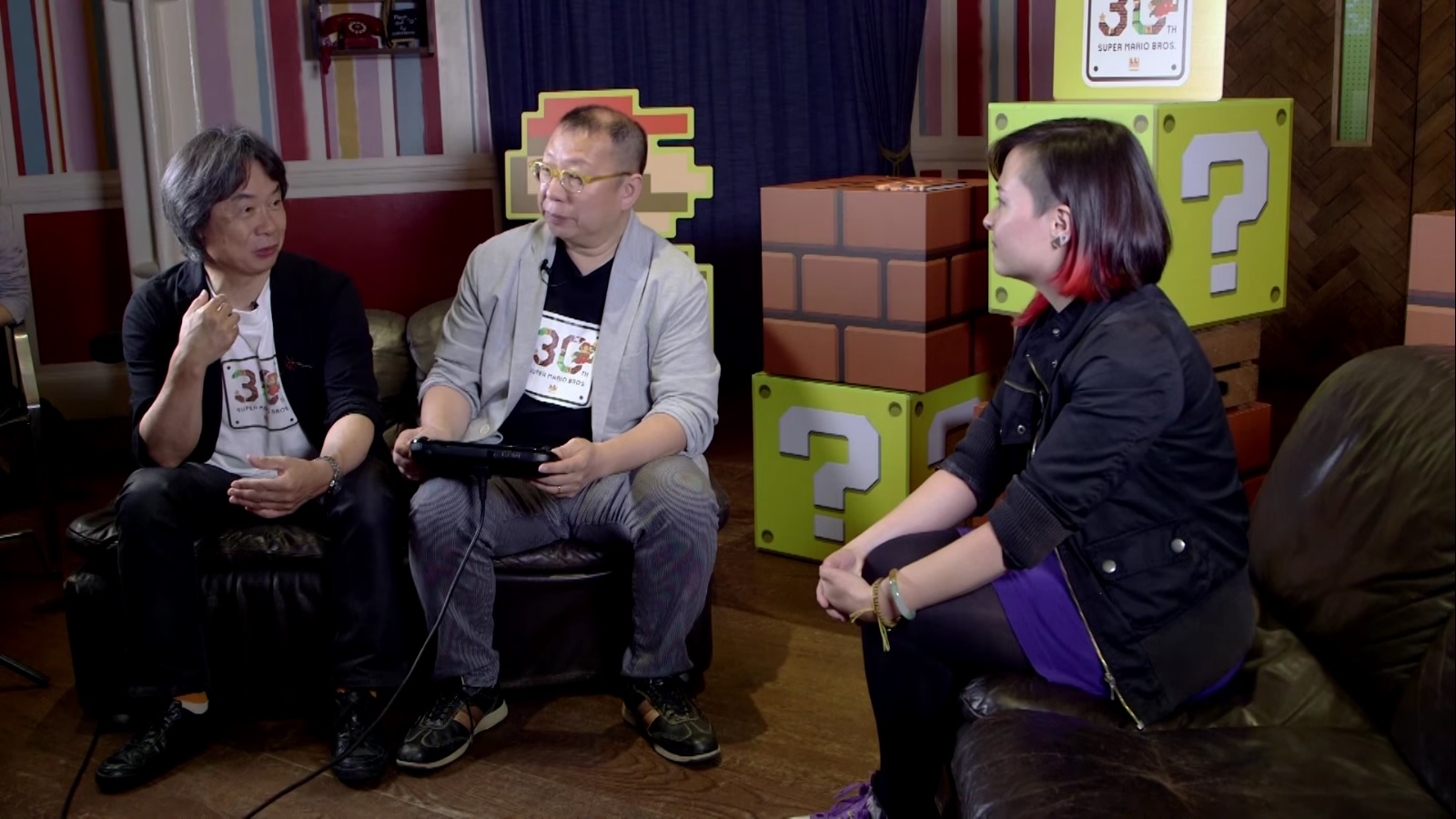 Another interview with Shigeru Miyamoto and Takashi Tezuka has popped up online. Both developers discussed Super Mario Maker, Mario in general, and more. You can watch it in full below.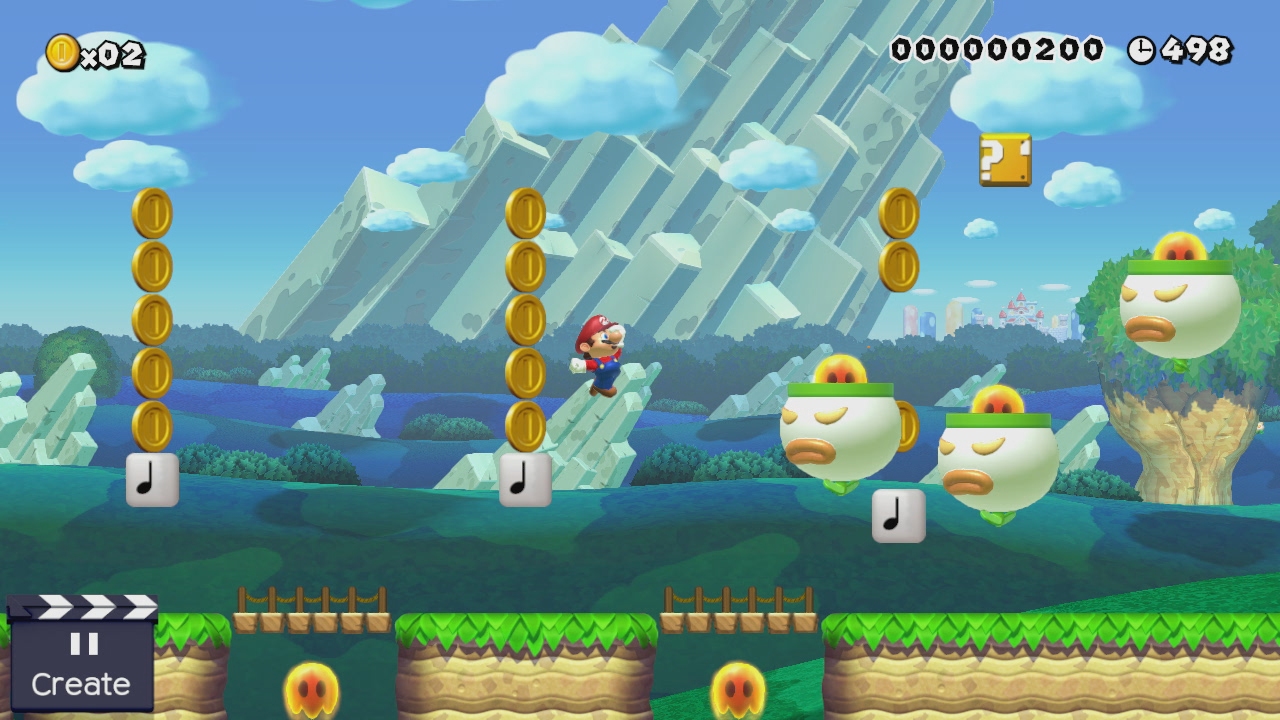 This week's issue of Famitsu features an interview with Shigeru Miyamoto and Takashi Tezuka.
At one point of the discussion, Tezuka addresses the series' future in which he states: "We will continue to make 3D and 2D Mario games, but I want to make one that even exceeds New Super Mario Bros."
Famitsu then asks if there is a particular plan in mind. Tezuka only offered up the following: "I can't say anything concrete yet, but you may see it within a few years."
It also sounds like Tezuka has interest in working on a non-Mario title. He told the magazine: "I also kind of want to seriously work on something other than Mario."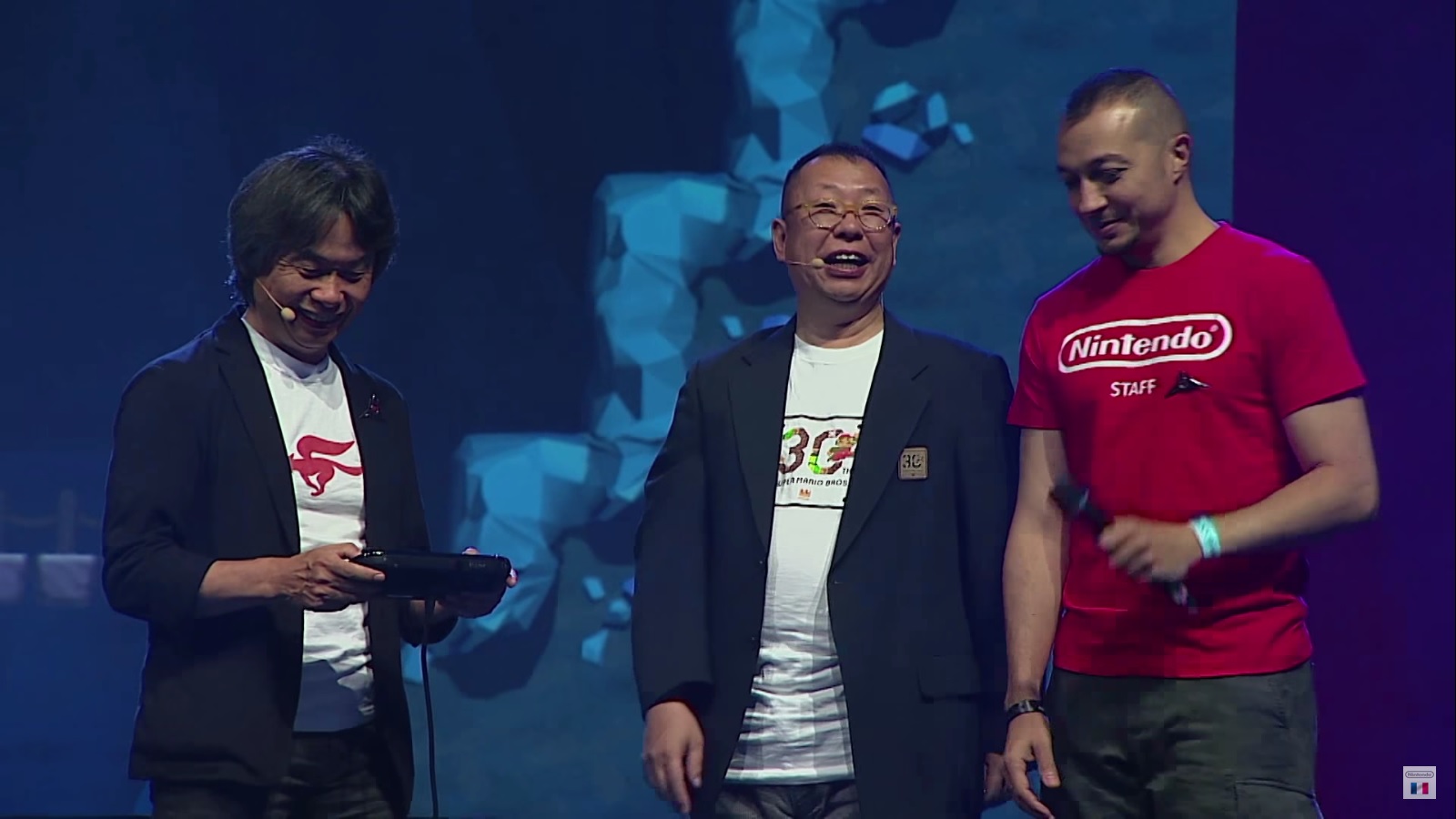 Update (9/7): We now have the video with English subtitles:
---
Original (8/29): Rayman creator Michel Ancel created his own level inspired by Pac-Man in Super Mario Maker. During the Japan Expo 2015, Shigeru Miyamoto and Takashi Tezuka were given an opportunity to try it out. We now have the full video below.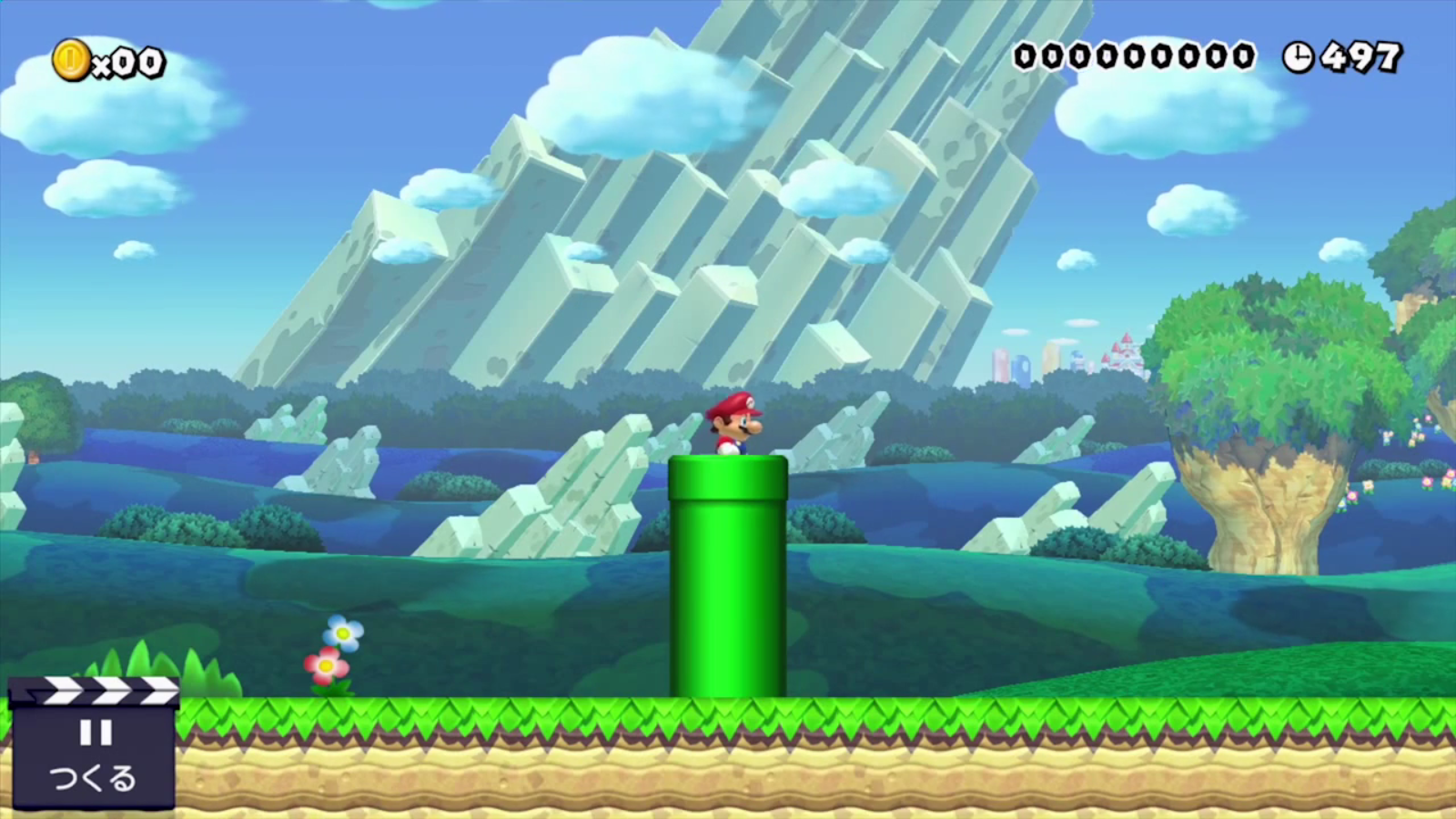 Eurogamer has posted a couple of interesting Super Mario Maker-related videos. Below, you'll see Shigeru Miyamoto and Takashi Tezuka playing the game. They also discuss the creation of World 1-1 in the original Super Mario Bros.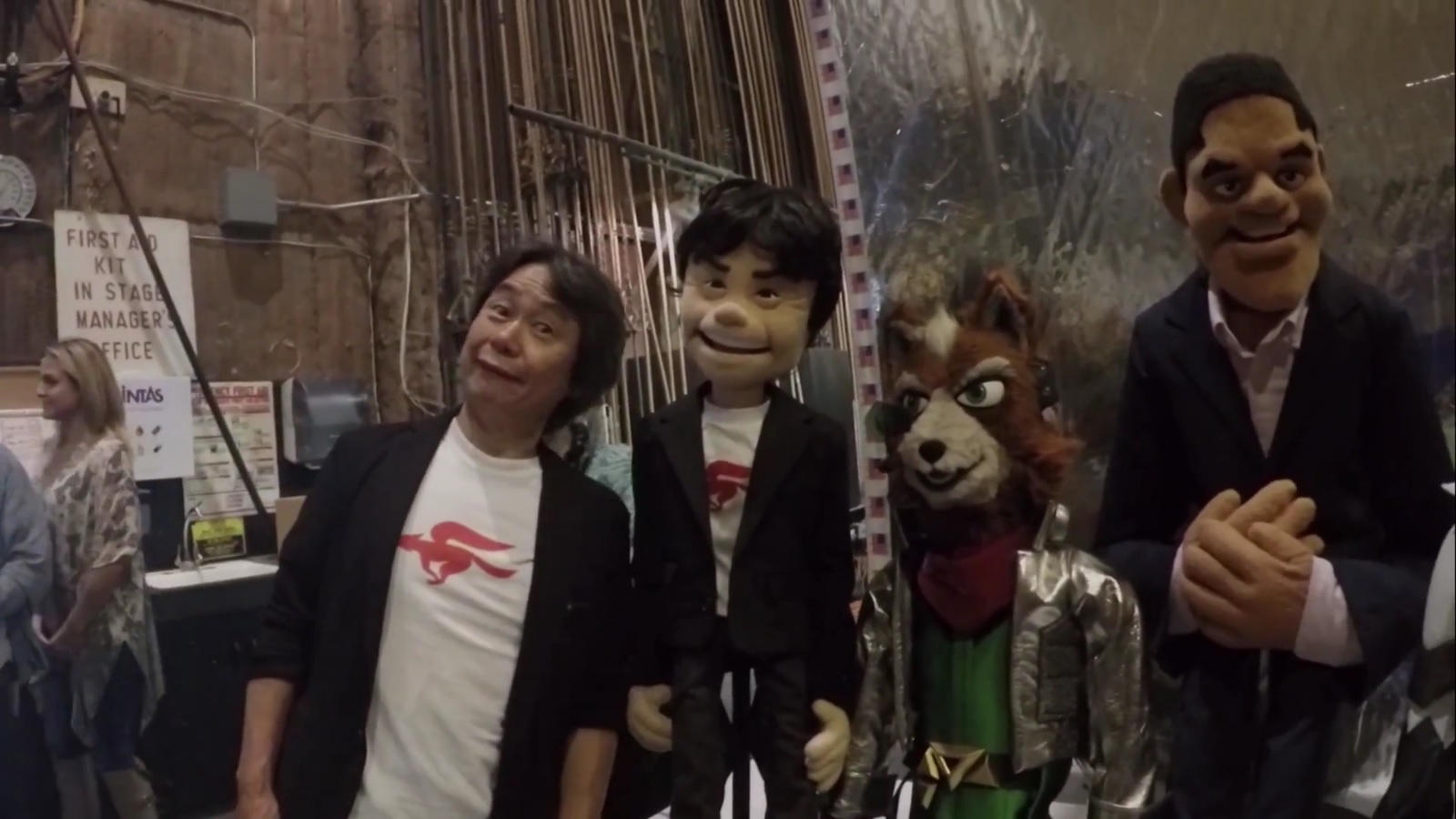 Shigeru Miyamoto, Takashi Tezuka, a few other representatives from Nintendo recently took a trip to Jim Henson Studios to see where the Nintendo puppets were created. Check out the journey in the video below.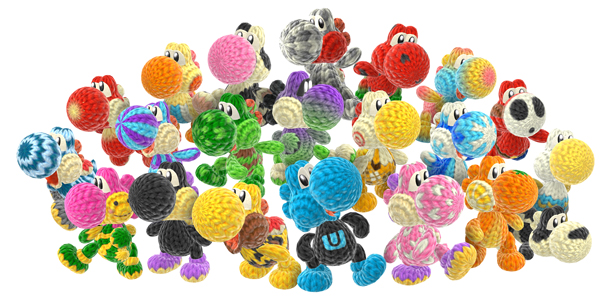 A new round of quotes from Nintendo's Takashi Tezuka have been published by Game Informer. Tezuka tackled three main topics: how Good-Feel is working with yarn for a second time, the reception of Yoshi's New Island, and whether or not Yoshi is still considered a part of the Mario universe.
For Tezuka's comments, head past the break. You can also check out Game Informer's original article here.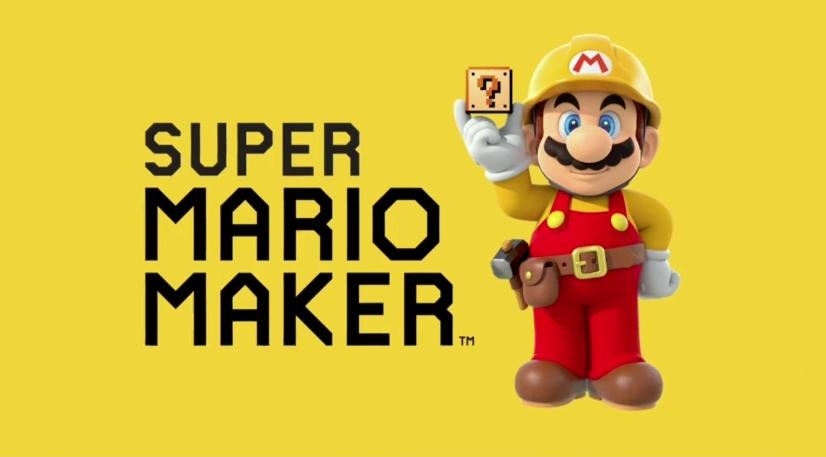 New comments about Super Mario Maker have come in from producer Takashi Tezuka and director Yosuke Oshino. Between the two, they talked about the updated name, how the project stemmed from a Mario Paint idea, fly swatting, and the possibility of a Zelda Maker.
Continue on below for some of the interview excerpts. For the full discussion, head on over to Game Informer.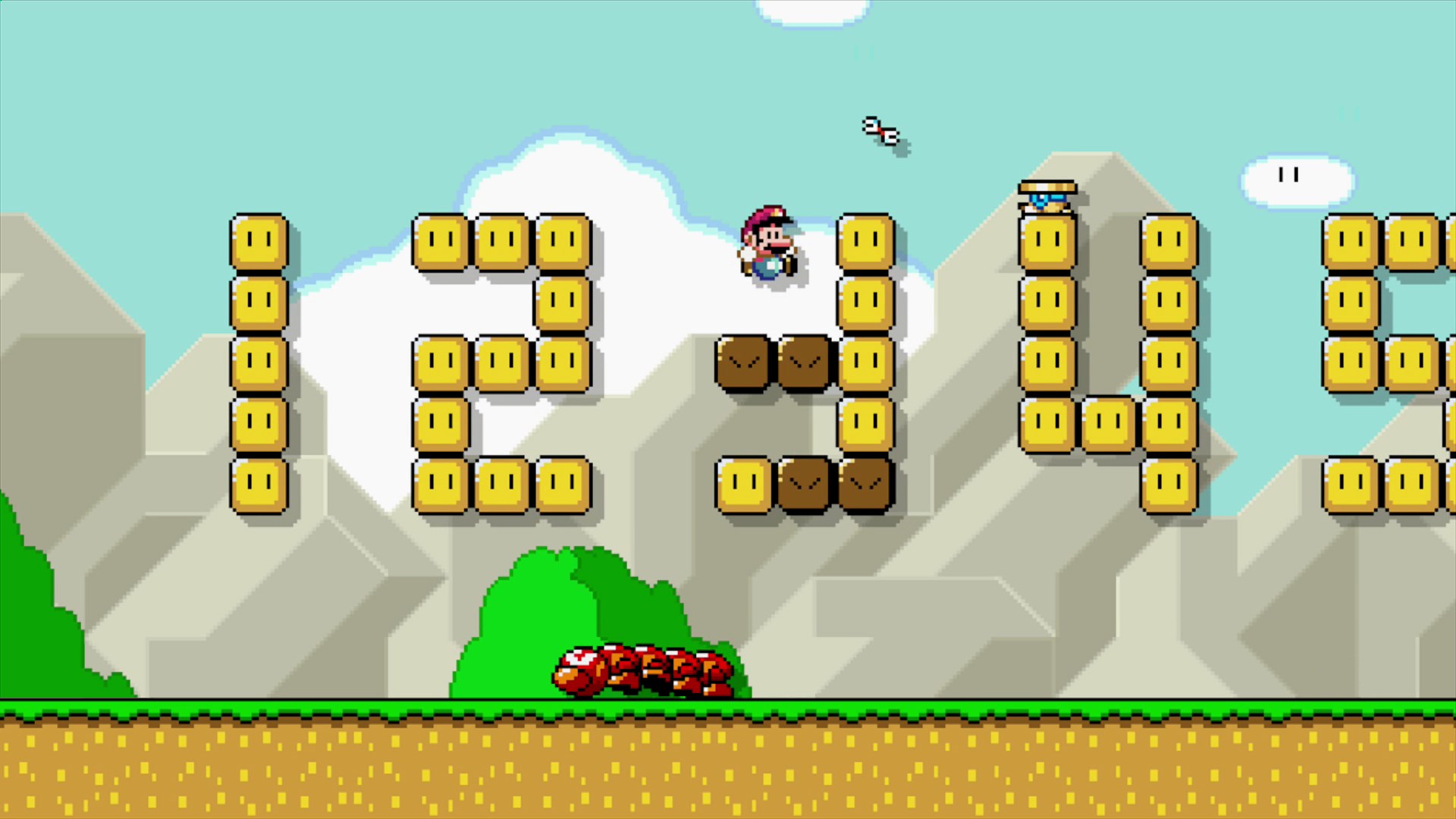 At E3 2015 last week, GameXplain sat down with Super Mario Maker Takashi Tezuka and Yosuke Oshino for a chat about Super Mario Maker. You can watch it in full below. I've also attached some notes that I thought were particularly interesting.
– Was decided to make it only a single-player game early on
– Online functionality was also decided early on
– Nintendo was worried about the servers being flooded with levels and being unable to find them, so a lot of work was put in to make sure players can find the great ones admist so-so levels
– Can't download a level, edit it, and reupload; done to avoid copycat levels
– Can only upload 1 level at a time, not full-scale Mario adventures
– Hard cap on the number of objects you can have in a level, but you probably won't ever notice it
– Nintendo will be able to distribute courses to players
– No DLC plans for things like enemies and objects
– Once again, no Koopalings
– Different amiibo suits only change the sound effects/different animations for clearing the course
– Nintendo has more stuff to reveal for Super Mario Maker
– Tezuka's favorite Mario game is Super Mario Bros. 3
– Oshino's favorite Mario game is Super Mario World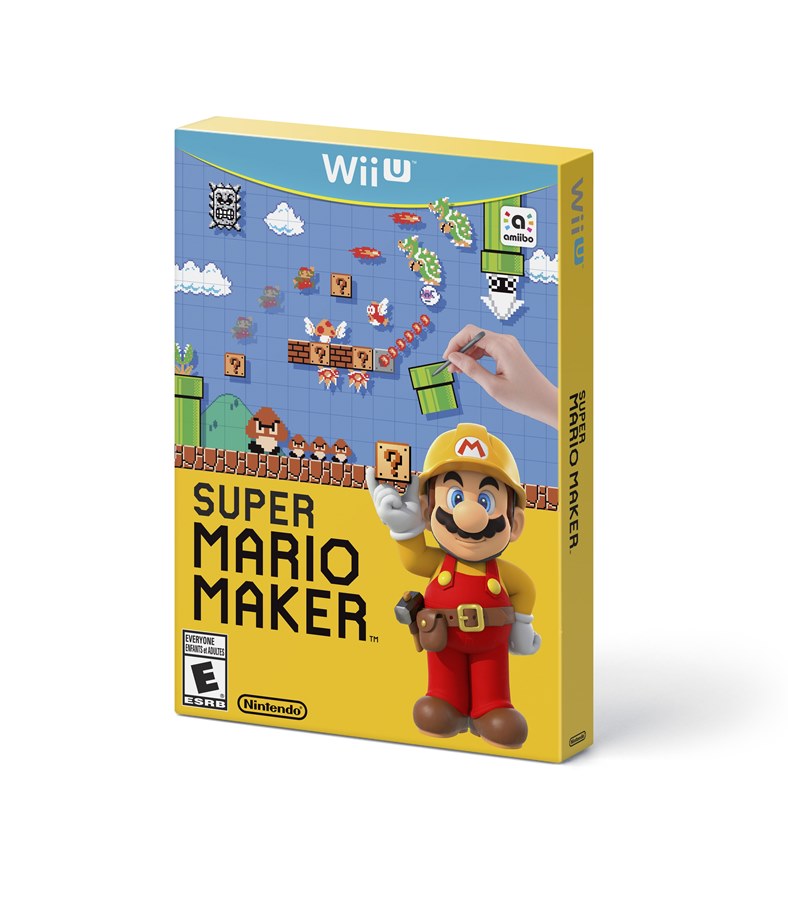 This information comes from Takashi Tezuka…
In Mario games, each one has 60 to 80 courses, and each course needs to have its own unique defining element. If you build too many elements into every course, they start to feel the same. That's something you need to be careful of. To me, the real trick is limiting [the number of] course objects. That's what makes it really special.

People try to have a tendency to cram every cool feature into one. The role of Super Mario Maker isn't trying to recreate a course or compete against something that you would purchase created by a professional level designe. It's trying to do what you haven't seen in a game and make it your own, to have fun. I think it's great to find something that you think that works really well, copy it, mimic it and try to think of ways you can improve it. It's a good way to learn.

I think the book that comes with the game will help people hone their skills and learn techniques they can add to their own courses. If we were to name this book, we would call it 'The Seeds of Super Mario Maker.' We give you all the basics to make something great.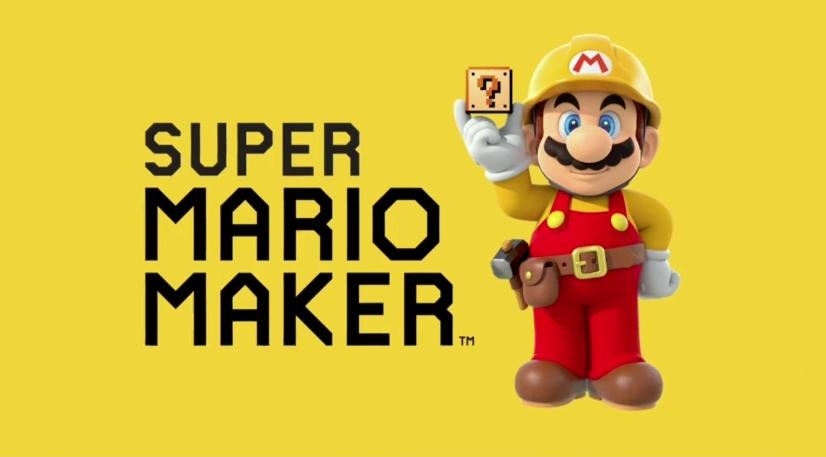 Nintendo's Takashi Tezuka said the following when Game Informer asked about the ability to upload Super Mario Maker creation videos and replays to YouTube…
We thought about having YouTube uploading, but it's not in our game. The reason for that is other than just watching movies of courses, we'd rather players play them and experience them in that way.