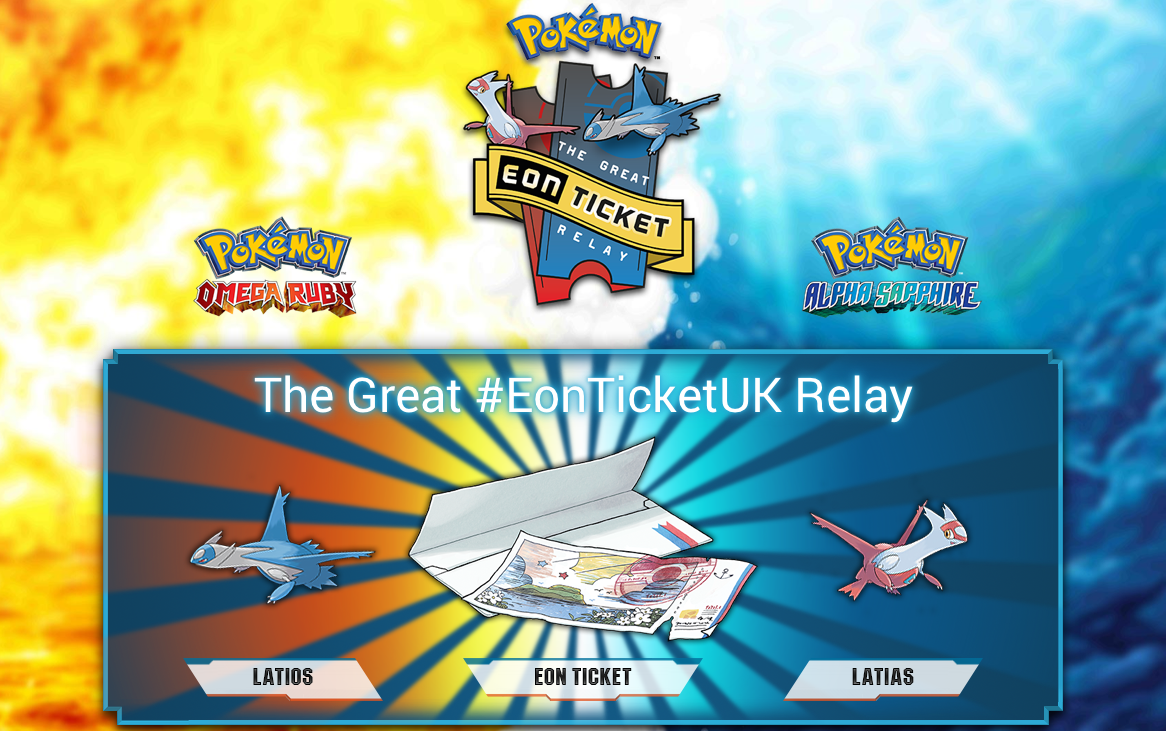 Producer Junichi Masuda of GAME FREAK will be releasing the very first Eon Ticket at a Pokémon Omega Ruby and Pokémon Alpha Sapphire launch event in London.
The Pokémon Omega Ruby and Pokémon Alpha Sapphire Eon Ticket can be claimed via StreetPass, attend the special launch event and be one of the first to get your special EON Ticket.
With the Eon Ticket you'll have the opportunity to catch one of the Legendary Eon Pokémon, Latias or Latios.
The Pokemon Company will also be sending 15 people from 15 cities across the UK to the special event to help spread the Eon Ticket far and wide as most will have to wait to get the ticket from someone who has already recieved it.
Check out The Great EON Ticket Relay UK site for more details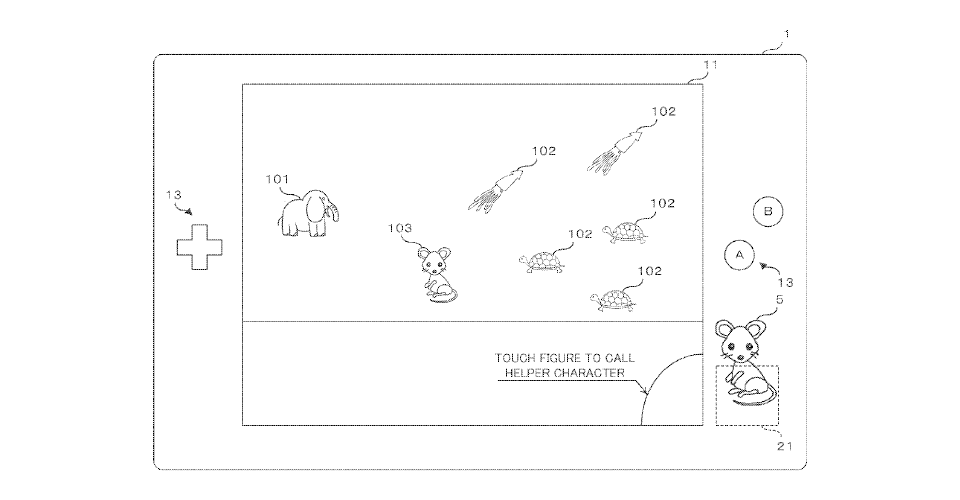 In March, Nintendo filed a US patent along with Ambrella and The Pokemon Company for "Information Processing Apparatus, Information Processing System, Information Processing Method and Recording Medium". The filing was only just made public today.
That application title may sound confusing, but it's ultimately for a handheld device incorporating NFC/RFID figures and IC cards (smart cards). As you would expect, the device focuses on Pokemon and gaming.
How exactly this patent will be used is currently unknown. For all we know, it could just be a filing that will never be used. Only time will tell…
Along with the screenshots above, The Pokemon Company passed along the following information about Diancie:
The Pokémon Company International revealed a newly discovered Pokémon from the Pokémon X and Pokémon Y video games, Rock- and Fairy-type Pokémon, Diancie! Diancie is an extremely rare Mythical Pokémon, a special Pokémon that cannot be found during normal gameplay. Known to boast the greatest beauty in all the world, Diancie's body glitters pink, captivating the hearts of many. During battle, Diancie can produce a great volume of diamonds instantaneously by compressing air between its hands. It uses these diamonds to attack enemies and protect itself.

Details on how Pokémon X and Pokémon Y players can get Diancie will be shared at a later date. In the meantime, a brand-new trailer featuring the Mythical Pokémon in action is available to post on your site. Official character art and screenshots of Diancie are also being made available for the first time, today.