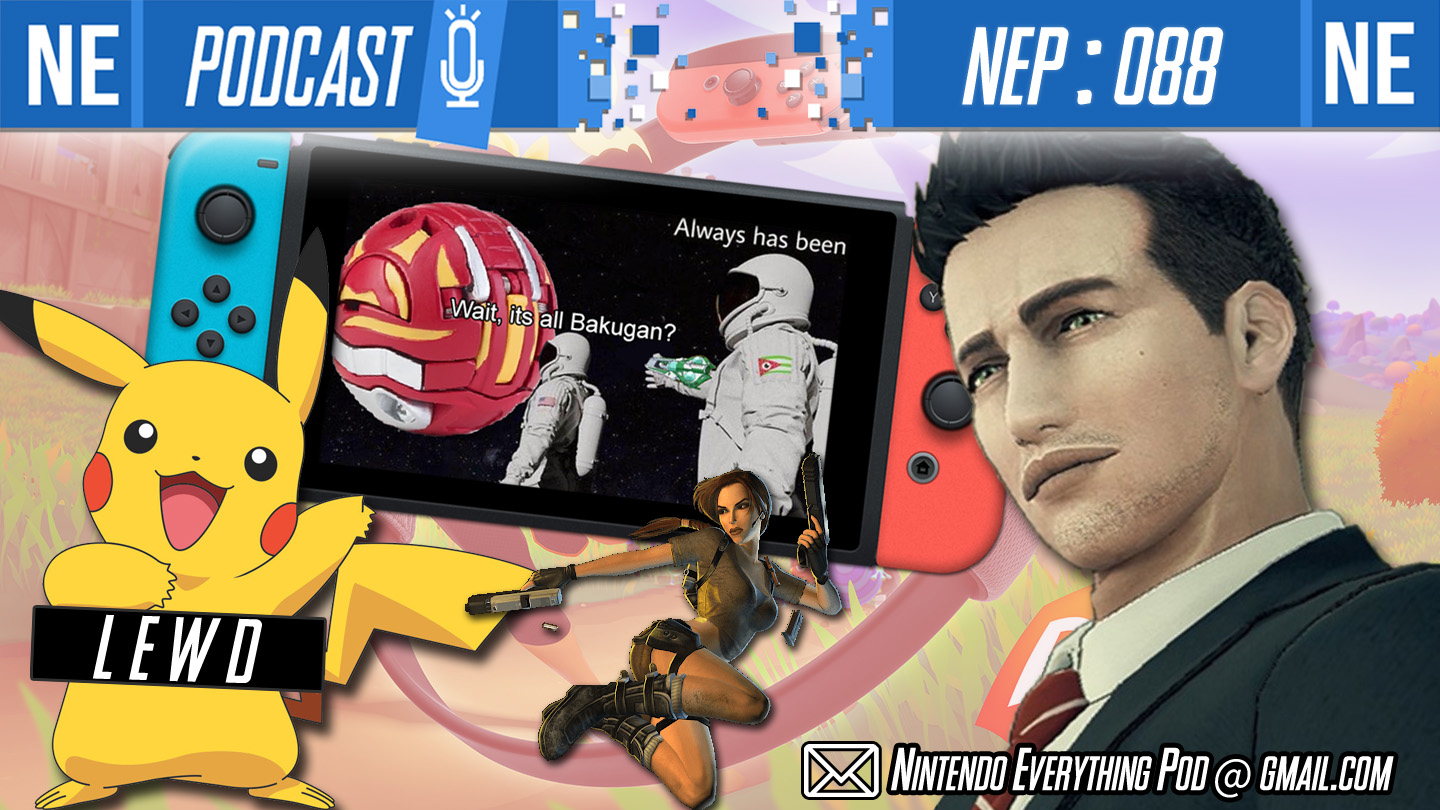 This week on Nintendo Everything Podcast, Oni Dino finally gets his hands on a copy of Ring Fit and realizes he's super out of shape. Galen eschews social distancing and parties with Jackbox. The gang covers news from rumors to controversies. Oni Dino vividly remembers the cheat code for Lara's Bum in Tomb Raider II. (Psst… Lara Croft for Smash) Deadly Premonition 2 challenges what a video game is and neither critics nor consumers are in agreement about anything. Galen brings up comparisons of Tommy Wiseau's The Room. And the big discussion is on the Nintendo Treehouse live stream, Bakugan, and how the hype machine bit itself in the butt.
Check out links and timestamps below, and come hang out.
If you're enjoying NEP, please consider giving us a 5 star review on Apple Podcasts, and share us with a friend. It's incredibly helpful in getting us exposed to new listeners through algorithms, so we would greatly appreciate your help. Thank you for listening!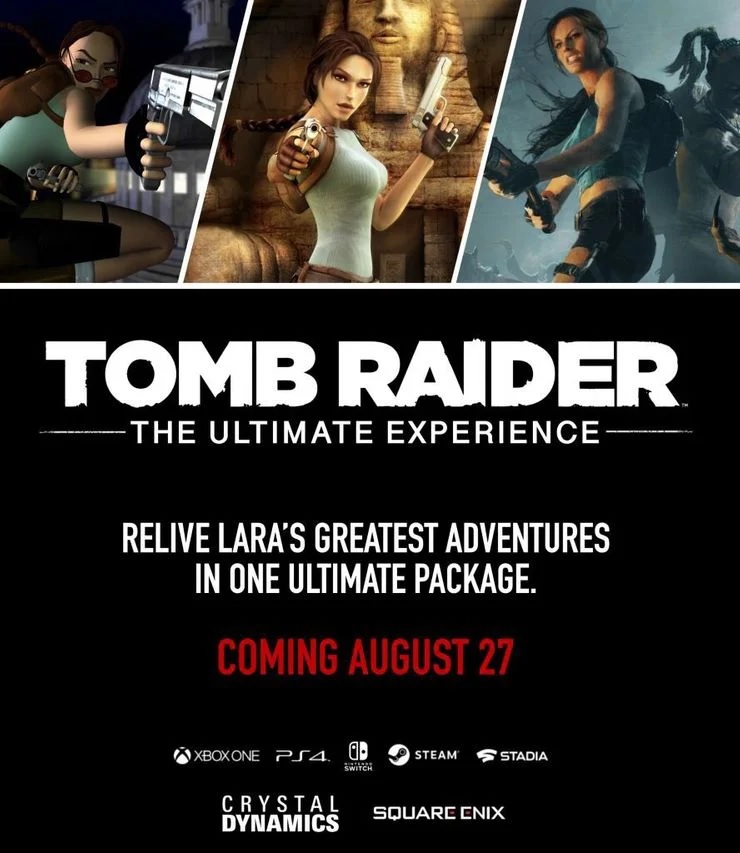 Game Rant has got its hands on a supposed promo image showing an apparent upcoming project from Square Enix and Crystal Dynamics titled Tomb Raider: The Ultimate Experience.
The art shows off three different generations of Tomb Raider. If accurate, we could be getting a package featuring the original trilogy, games from the latter half of the 2000s, and the most recent entries.
The image alone doesn't make this official, as there's no way to confirm currently if it comes from Square Enix or was fan-made. We do see an apparent August 27 release date on the promo piece, so we should be hearing about Tomb Raider: The Ultimate Experience soon if it's actually real.