---
This one came just a tad late because of some computer trouble (and that pesky The Wonderful 101 review!), but I think it actually turned out kind of awesome. Check it out if you've got the time. :]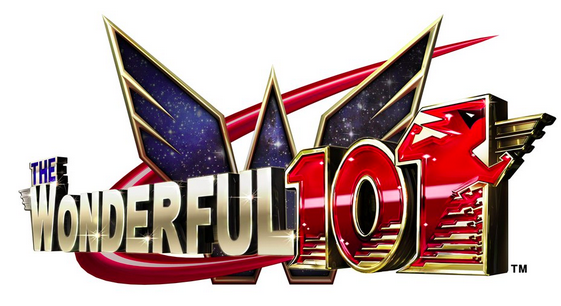 ---
The first Wii U-exclusive, Nintendo-published action game from esoteric developer Platinum Games is finally at North America's doorstep.
---
System: Nintendo Wii U
Release Date: September 15th, 2013 (NA), August 25th, 2013 (EU)
Developer: Platinum Games
Publisher: Nintendo
---
Author: Austin
"They can do it! They can do it! 'Cuz they're super sisters and brooooos!"
I encourage those with a passing interest in The Wonderful 101 to start their purchasing deliberation process by experiencing the game's brilliant theme song. I suspect that anyone who cracks a smile or feels a sense of joy while listening to it will fall well within this game's intended audience, and if you laughed aloud (like myself) while listening to the lumberjack-esque men sing very silly words written by game director Hideki Kamiya himself, then you can stop reading here and go wait eagerly for the game's September 15th release date because this game is for you.
But if you're not a dedicated part of the game's intended audience and you view the package as a whole, you'll probably begin to see some pretty substantial blemishes. Not enough of them to ruin the experience, but plenty to leave certain players frustrated and wishing the game had done a few simple things a lot more elegantly.
Read onwards to decide if The Wonderful 101 is for you.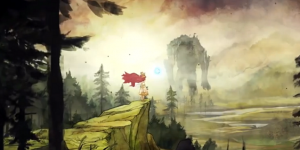 ---
"You see some small games and say, 'you're doing a cheap rip-off of some FPS, I'm going to play Call of Duty instead'. But by going off on a different angle, the more different we are, it's like OK – this is original, and it's entertaining, and people are looking for that."

"The Walking Dead and Journey, for them, I'm really grateful, because they changed the perception, and it's going to evolve more and more. There's this perception that if it's not on a disc or it doesn't retail for 60 dollars, it's not worth it. And that mentality is changing. For me Child of Light is as valuable is a 60 dollar game and it's as long, it's a long game – more than 10 hours, easily. Just the demo you can play for like an hour, and the demo is the smallest chunk we could do that would show a boss fight."
– Child of Light creative director Patrick Plourde
---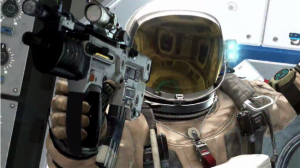 ---
The single player trailer for Call of Duty: Ghosts that was revealed yesterday showcased a bit of the story that we didn't know about previously: Something called 'Rods of God' would be used as the stage for the apocalyptic events in the game. 'Rods of God' are effectively just giant cylinders dropped from low-earth-orbit that smack into the ground and cause mass devastation– and Activision community manager Dan Amrich says it's not terribly fictional:
---
"Telephone poles from space? It's actually more science than science fiction. The concept of kinetic bombardment – nicknamed in the science and defense communities as "Rods from God" – has been used in sci-fi stories for years by authors including Robert Heinlein, Larry Niven, and Neal Stephenson, but it's also been seriously considered by the United States Air Force as a military strike that could create mass devastation without nuclear fallout."

"Say what you will about its over-the-top gameplay and action-movie attitude, but Call of Duty still plays in the realm of plausibility."
– Activision community manager Dan Amrich
---
You can read more from him here.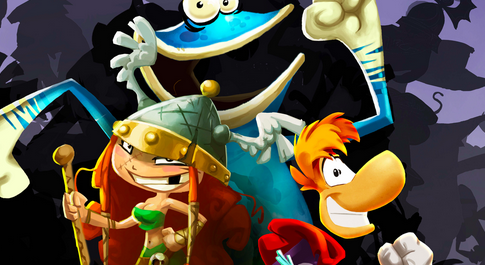 ---
Everybody loves Rayman.
---
---
Laura's back! This episode features discussion on a lot of topics: Steamworld Dig, Super Mario 3D Land, and Bayonetta sneak into "What We Played", the news makes its regular return, a discussion on the future of Mario ends just as it starts, and a talk about EarthBound for the Book Club rounds everything out! Also, we got the longest email we've ever gotten this week from a guy that's really angry at Nintendo.
This Week's Podcast Crew: Austin, Jack, and Laura
---
---
Download this episode (click this link)
Subscribe via iTunes by clicking this thing!
Subscribe with Google by clicking this thing!
Subscribe with Yahoo something-or-other by clicking this thing!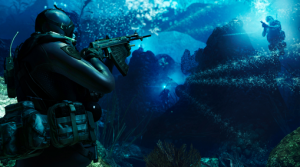 ---
"Call of Duty is an entertainment juggernaut and cultural phenomenon. We are excited for the upcoming release of the new installment of this blockbuster franchise, Call of Duty: Ghosts. We look forward to celebrating the worldwide November launch of this great game that is on track to be the most pre-ordered title of the year."
– Gamestop VP of merchandising Bob Puzon
---
Just as a little editorial sidenote: It'll be incredibly interesting to see how long Call of Duty can go being annualized before people get fatigued of it. It's such a well-loved franchise!


Amid speculation that Nintendo might be added to the Nikkei 225– a stock index that takes a big group of Japanese companies and assigns a monetary value to them as a whole– the company's shares rose 31%. Today, we learned that they will not be added to the Nikkei 225, resulting in a sharp 8.4% drop in share price. This is the biggest single drop Nintendo has experienced in two years.


---
Not just the 3D Marios, but the 2D ones as well!
---
This is a survey that requires no signing up, accounts, clicking through ads, or anything. Just answer a required question, answer a non-required question (if you want) and make your voice heard in yet another NintendoEverything reader survey poll thing! Results will be read in the form of our top ten list on the next podcast, and if you opted to answer the written question your answer could be read on the show! So don't say anything ridiculous.
Thanks very much. As stated above the topic for you guys this week is "How satisfied are you with the direction that the Mario franchise is taking?".
Take the survey here! (more details inside if you're confused)


Another week, another episode! Three glitches from Super Mario World manage to be underwhelming, overwhelming, and non-existent. But which ones are which!?


Though it's not any indication of activity within the franchise, it appears as though Activision doesn't plan on letting go of the Sing Hero brand name anytime soon, as they've renewed the trademark for it in relation to an "unannounced project". The trademark was initially filed back in 2009, although not a single game with that moniker has ever been released.