One of the big features in Super Smash Bros. for Wii U is the inclusion of Masterpieces, a look back on what the game's cast got up to in some of their previous incarnations. Today Sakurai talks a little bit about how that's all going to work when we get our hands on the game:
He continues:
Some of the Masterpieces aren't unlocked at the beginning of the game. It's impressive that there are even games from the Game Boy. Some games have different starting points, while others come loaded with save data.
Ever wondered what would happen if you took the Mute City from Mario Kart 8's latest DLC and tried to run it in actual an F-Zero engine? Apparently you don't need to look any further because it now exists thanks to the track editor in F-Zero X. What do you think, is this a faithful recreation of the recreation?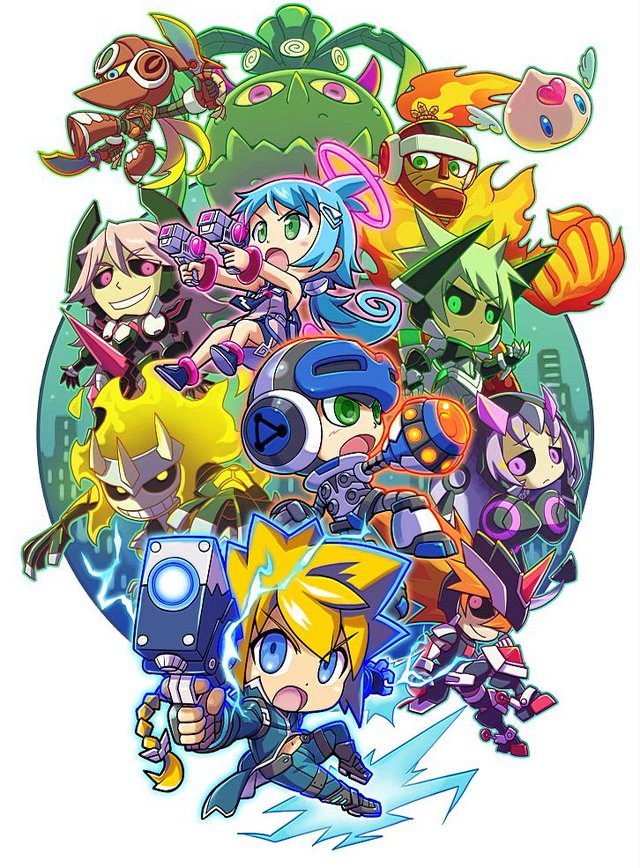 We here at Inti Creates are very happy to announce that Mighty Gunvolt will be receiving a version update and DLC package! The version update will come alongside the release of Mighty Gunvolt as a standalone game on November 28th for $3.99 (USD). The update can be downloaded from the eShop free of charge. The early adoption campaign for Azure Striker Gunvolt which allows you to download Mighty Gunvolt for free will be ending at this time as well, so make sure you pick up Azure Striker Gunvolt by 8:59AM PT on the 28th if you want to receive Mighty Gunvolt for free! A release date for the DLC package is coming very soon, so stay tuned for an update in regards to that. Now, let's have a look at what is coming with the update and DLC!

Version 2.0.0. Update Information

?Stage Select Screen: Pressing the B Button allows you to return to the Title Screen. Selecting stages is easy to do, and now, you will be able to access the upcoming DLC stages right from the main Stage Select Screen.

?All Playable Characters: All characters have new animations for entering and exiting a stage.

?Gunvolt : The amount of time required for his Charged Attack (Lightning Attack) has been shortened a little bit.

?Ekoro: The maximum number of on-screen shots for Ekoro has been increased from 3 to 4. The endurance of enemies she can convert with her Lock-On Shot has also been changed. Additionally, previously non-convertible enemies, like the baddies that hatch from Stratos' eggs, are now convertible.

?All stages: Enemies are re-balanced, including changes to their actions and timing. More hidden items have been added as well.

DLC Information

The new DLC package will cost $2.99, and contains 4 brand new stages featuring 4 different boss characters from the worlds of Azure Striker Gunvolt, Mighty No. 9, and Gal*Gun.

Even though Mighty No. 9 hasn't even been released yet, you get the chance to do battle with Mighty No. 1 and Mighty No. 7!
For DLC character and stage introductions check out the full blog post!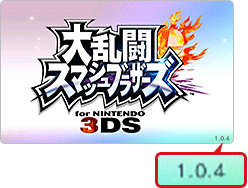 Super Smash Bros. for 3DS's latest 1.0.4 update is now live, taking up 859 blocks of  system memory in Europe and only 658 in North America. The update will block access to all replays / multiplayer with users on 1.0.3 and earlier and supposedly has some balance tweaks, though no official changelog has been released from Nintendo. All that there is to do is give the update a download and try things out for yourself!
Today Sakurai touches on some of the games in Stadium mode which will be receiving a bit of an upgrade from their 3DS incarnation:
He continues:
The batting order gets determined randomly to make it fair for the poor person that has to go first. Target Blast and Home-run Contest are games that you play over and over again, but you might find unique ways to play when you only have one shot at victory.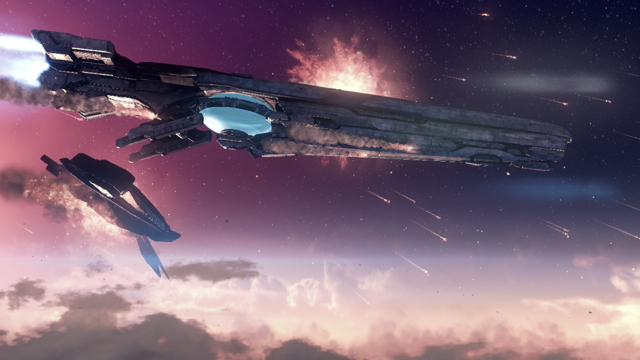 Last week following Xenoblade Chronicle X's website launch, Executive Director Tetsuya Takahashi encouraged fans to follow the official Xenoblade Twitter account for potential updates on the upcoming open-world RPG. For the first time since then, he has opened up on the title and the folks over at Siliconera have translated his first bunch of tweets on the game, which he said he'll be sharing 2-3 times a week:
"Apologies for the wait,

I'm thinking of rambling here 2 or 3 times a week from now on. This time, I'll start by talking briefly about how the Xenoblade X project began."

"After the completion of the previous Xenoblade, when I told [Hitoshi] Yamagami-san's team at Nintendo that I wanted to create something a little more sci-fi usingXenoblade as a base, they said it could be worth the challenge."

"So then, we began thinking about what updates would be possible with the Wii U (such as making the maps seamless, having the game connect online etc.) and started to research. When everything seemed feasible, that's when actual development began."
The latest Wii U/3DS-specific UK software sales are as follows:
Wii U
Mario Kart 8 – Nintendo
New Super Mario Bros. U – Nintendo
Lego Batman 3: Beyond Gotham – Traveller's Tales
Nintendo Land – Nintendo
Disney Infinity 2.0 – Avalanche Software
New Super Luigi U – Nintendo
Hyrule Warriors – Omega Force
Bayonetta 2 – Platinum Games
Skylanders Trap Team – Beenox
Just Dance 2015 – Ubisoft (France)
3DS
Tomodachi Life – Nintendo
Super Smash Bros. – Sora Ltd.
New Super Mario Bros. 2 – Nintendo
Mario Kart 7 – Nintendo / Retro Studios
Professor Layton and the Miracle Mask – Level 5
Super Mario 3D Land – Nintendo
Lego Batman 3: Beyond Gotham – Traveller's Tale
Frozen: Olaf's Quest – 1st Playable
Animal Crossing New Leaf – Nintendo
Fantasy Life – Level 5