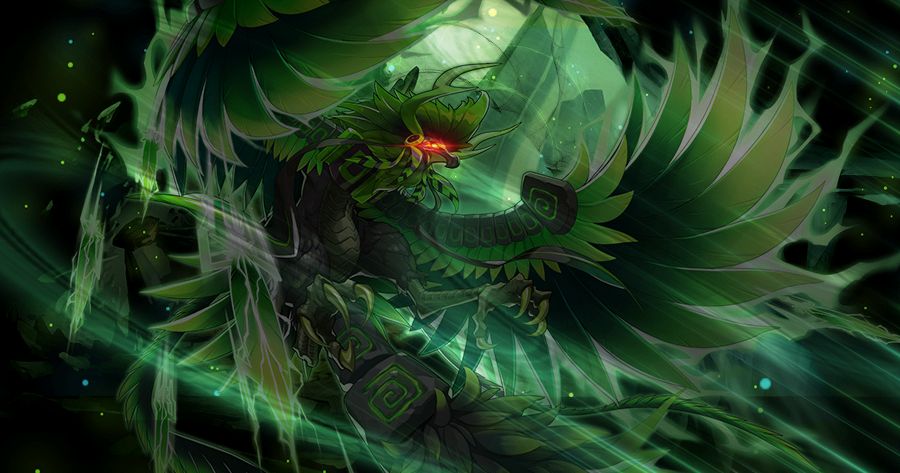 The long-awaited Void Battles are now live in Dragalia Lost, as well as the Dragon Special Summon Showcase.
In addition, Cygames has shared a graphic that shows off the first rotation of boss enemies that players can go up against in the new mode. The image can be viewed below.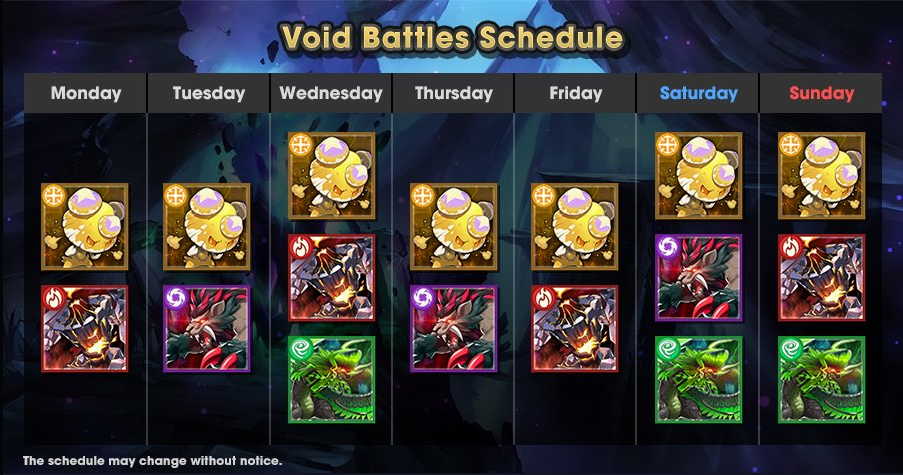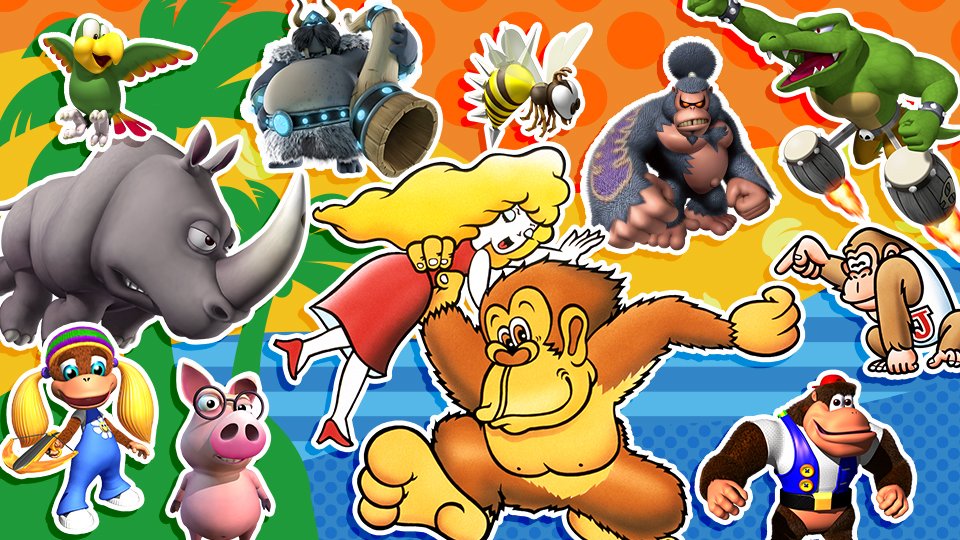 As a new weekend dawns upon us, so does a new Spirit Board event within Super Smash Bros. Ultimate — this time themed as "Kong Family Reunion".
The Donkey Kong-centric event is planned to run all weekend and will include Legend-class Spirits Donkey Kong & Lady, Rambi, and Kaptain K. Rool.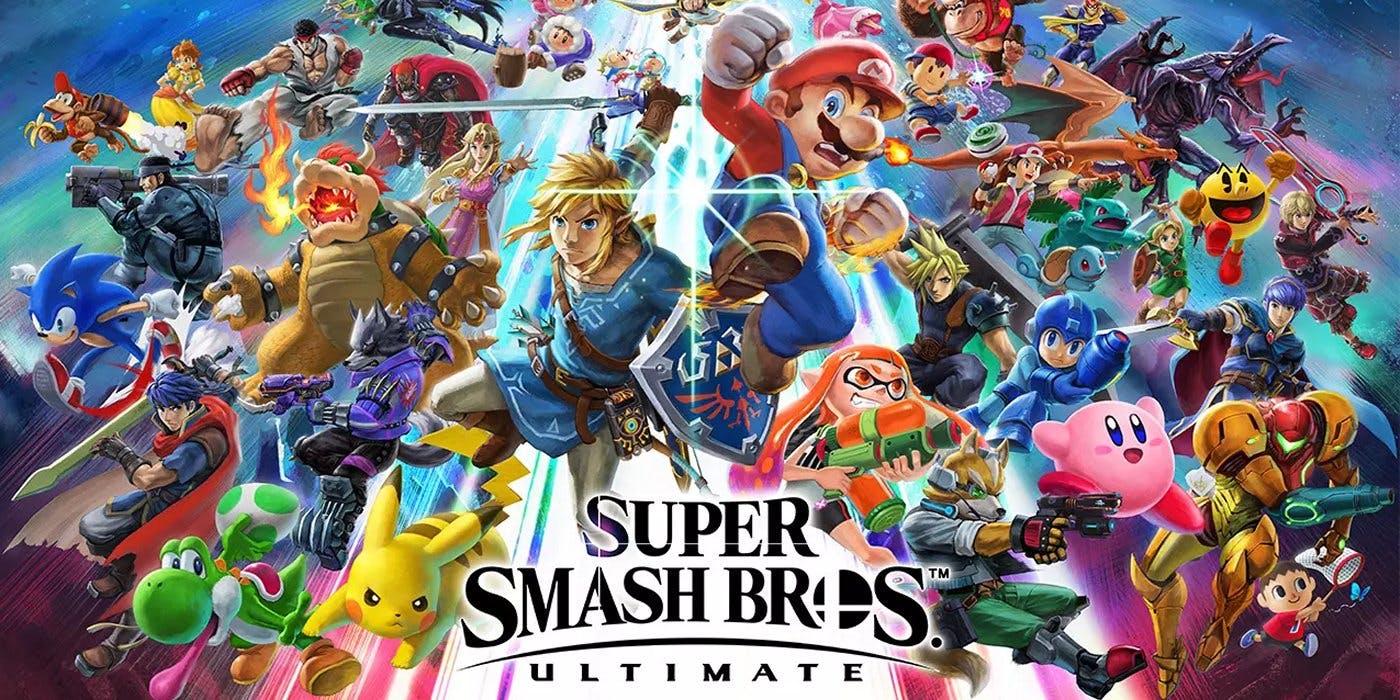 A new software update is now available for Super Smash Bros. Ultimate, bringing the title up to Version 2.0.1 and introducing some new bug fixes.
Most notably, this update fixes a bug that impacted a specific challenge surrounding King K. Rool. The full patch notes can be viewed below.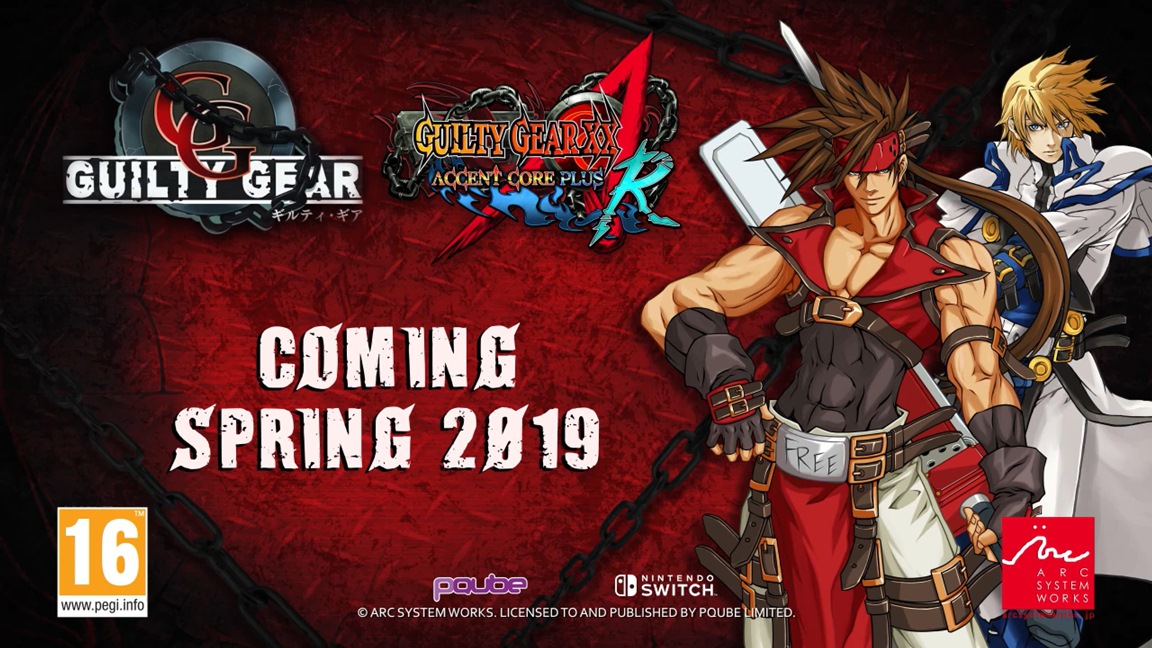 Arc System Works has officially announced May 16th as the release date for the Guilty Gear 20th Anniversary Pack, a bundle containing both Guilty Gear and Guilty Gear XX Accent Core Plus R.
However, this pack is only expected to release in the regions of Europe, Japan, and Asia, with no current plans for North America. This pack will bundle the two games together physically, while the digital versions will be available separately in the mentioned regions and the in the west.
An overview of the pack has been provided by Gematsu below.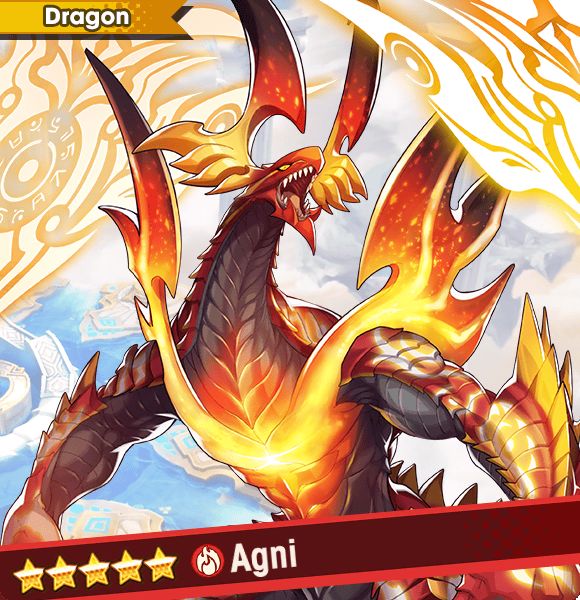 A new Summon Showcase focusing on dragons titled "Dragon Special" is set to go live in Dragalia Lost tomorrow, February 22nd.
As part of this, three new five-star dragons will be available for summoning: Agni, Poseidon, and Zephyr. The Showcase is set to run until February 28th.
Images of the latter two can be viewed below.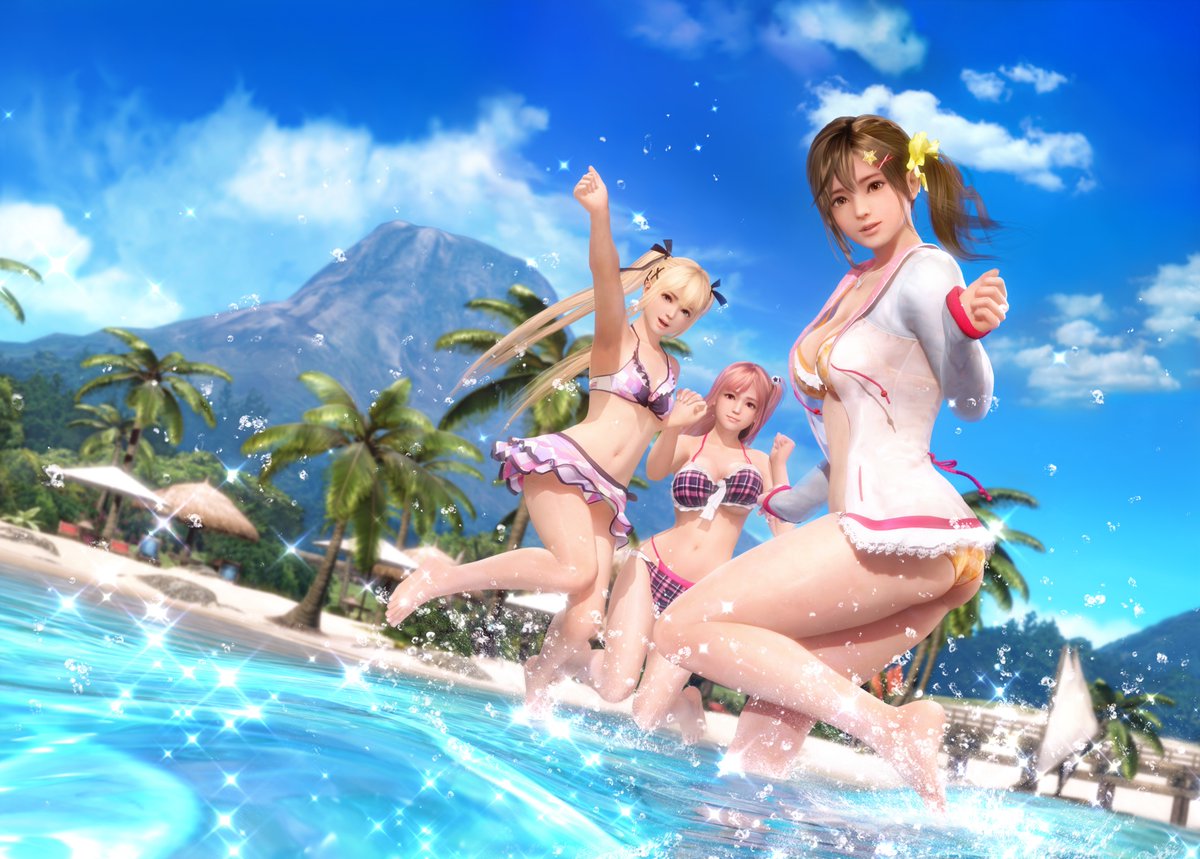 As part of the lead up to launch, Koei Tecmo has released a new trailer focusing on a new duo of girls for Dead or Alive Xtreme 3: Scarlet — Helena and Kokoro.
The introduction video for the two new characters can be viewed below.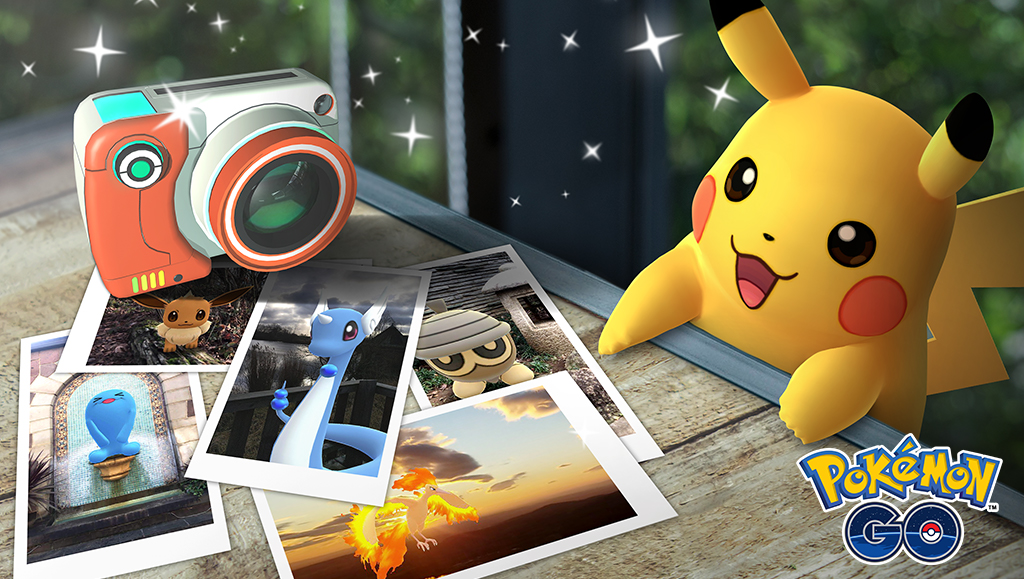 The GO Snapshot that was revealed alst week by Niantic is now available for Android users in Pokemon GO.
However, at this time, only trainers that are over the level of 5 will have access to the feature. This is part of the gradual rollout that the developers intend to do in order to fine tune the addition.
With the Octopath Traveler remix album "Octopath Traveler Arrangements – Break & Boost" available starting today in Japan, Square Enix has released two new promotional videos previewing some of the songs in the set.
Although the video is in Japanese, those interested can still listen to the samples in the trailers below.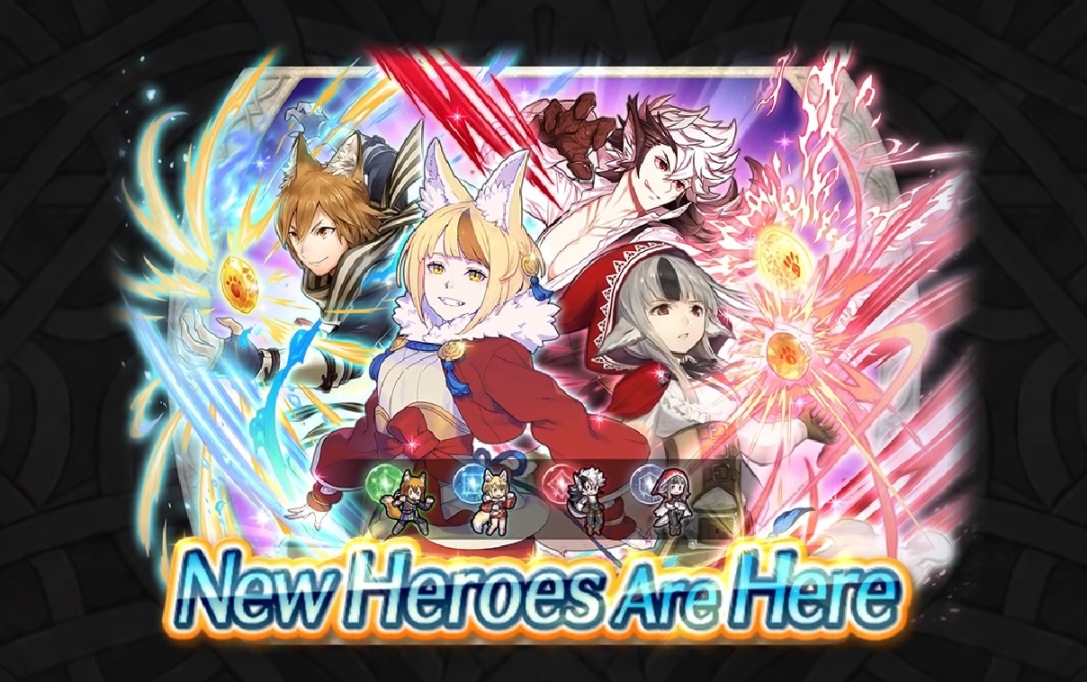 The latest Summoning Focus for Fire Emblem Heroes — Kitsune and Wolfskin — is now live, along with a new Forging Bonds event.
As stated previously, the Focus features long-requested characters from Fire Emblem Fates, Keaton, Velouria, Kaden, and Selkie. Players will be able to try for these heroes from this set until March 8th.
Separately, however, Panne (Proud Taguel) from Fire Emblem Awakening will be available as part of a new Grand Hero Battle starting on February 24th going until March 5th.
Finally, a new Forging Bonds event — titled "The Orb Case" — is now live as well. It will be available for players to participate in and strengthen bonds with the new characters in until March 6th.
Images for the new heroes can be viewed below.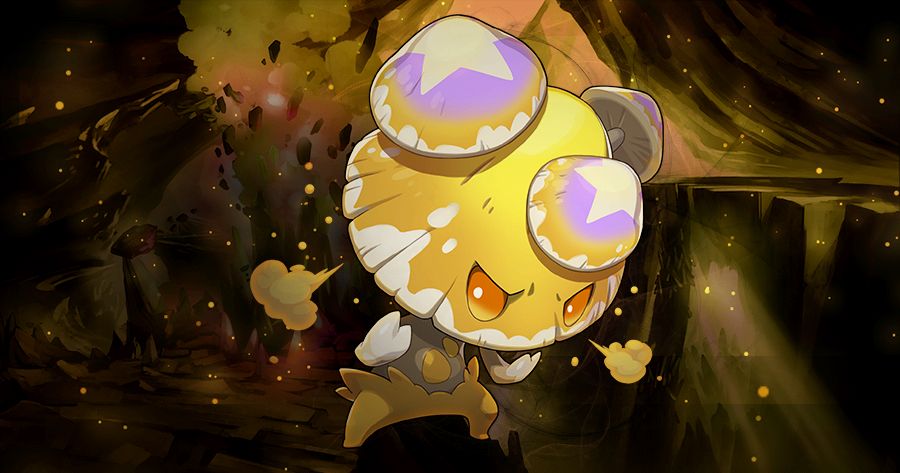 Becoming the primary focus of this month in Dragalia Lost, Cygames has provided yet another update on Void Battle details.
This time around, the developers discuss weapons to be used in the new mode, as well as a Treasure Trade system. The info can be viewed below.