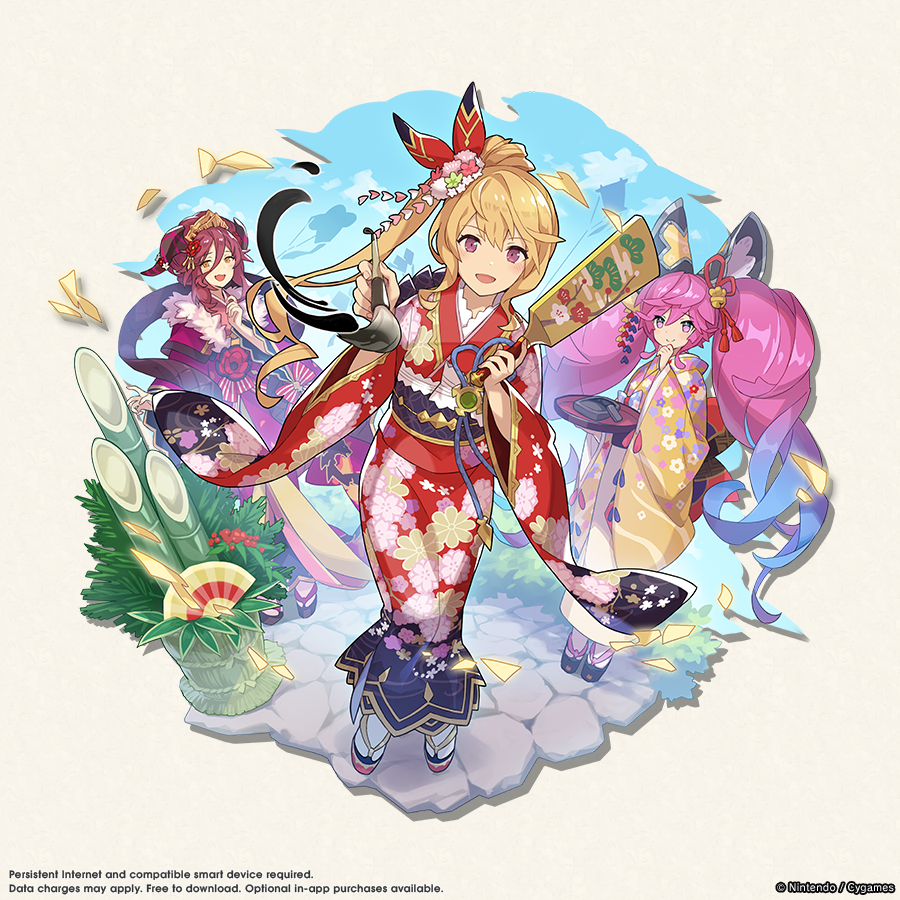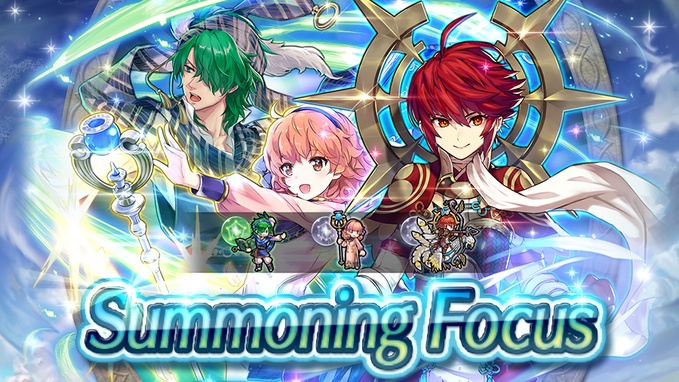 Check out the latest events in Fire Emblem Heroes:
Heroes who have gained new skills are featured as part of a 5-star summoning focus! New weapon skill Springtime Staff and new weapons to refine, Warrior Princess and Forseti are here! Your first summon in this event won't cost any Orbs!

Bonus titles for the next Resonant Battles season starting Jan. 18, 11 PM PT, are Fire Emblem: Three Houses and Fire Emblem: The Blazing Blade. Use this time to prepare your best team!

In this week's Coliseum, take on Resonant and Allegiance Battles to earn rewards including Divine Codes (Part 1), Dragonflowers (I), an Earth Blessing, Trait Fruit and more!

New Tiers, collectively called the Vault of Heaven, have been added to Aether Raids! If you finish this Aether Raids season in Tiers 27-28, you will ascend to the Vault of Heaven for the following season beginning Jan. 18.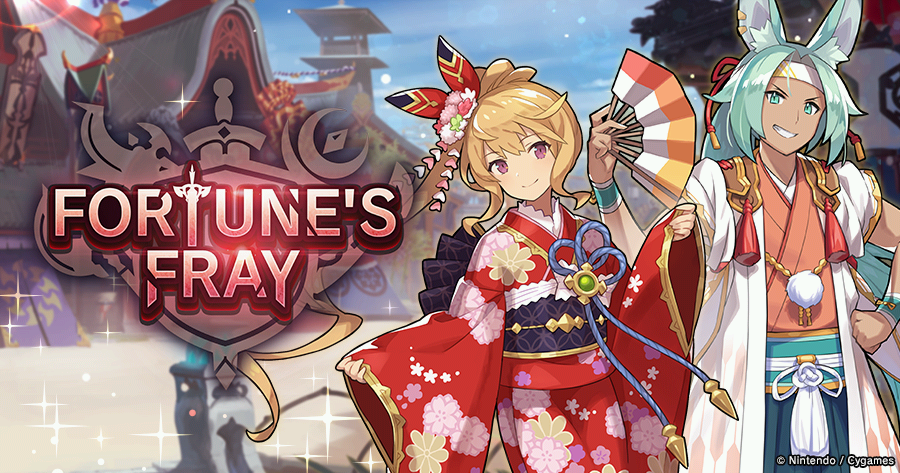 Check out more information about the Fortune's Fray event in Dragalia Lost:
The Fortune's Fray coliseum event is due to begin this evening at 10 PM PT! This is a solo-play-exclusive event in which players compete to come out on top in a tournament. Defeat all comers to earn special rewards!

In the Fortune's Fray coliseum event, Seimei has decided to kick off the new year's celebrations with a tournament! The competitors have already assembled—some familiar, and some mysterious: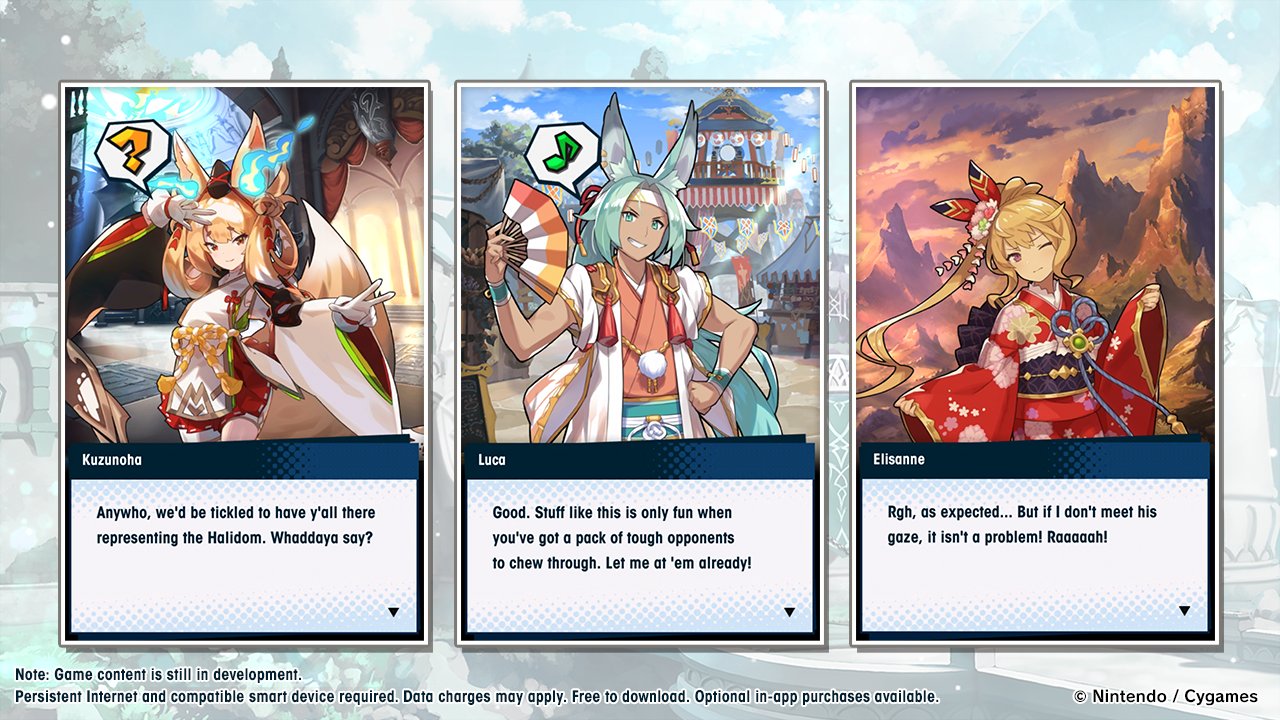 In the Fortune's Fray event, players can participate in duels, special quests unique to coliseum events. These can only be played solo, and the player will control only one adventurer. Defeat the boss enemy to win the duel!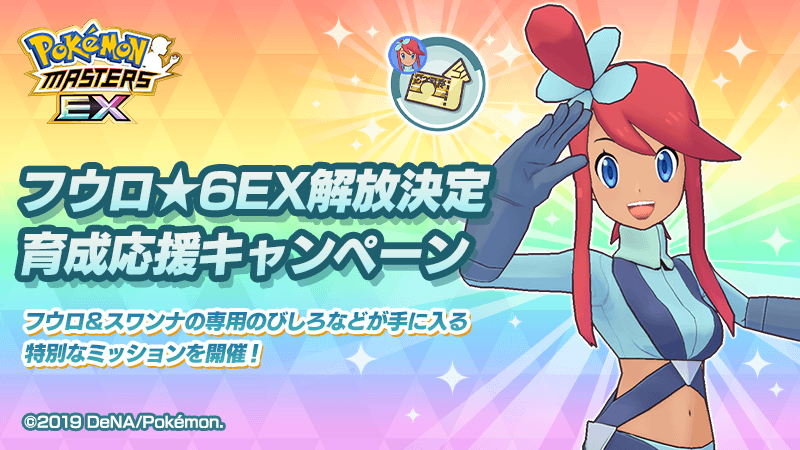 From January 11th to February 20th, players of Pokemon Masters EX will get access to special missions. These missions will allow players to amass required items to level Skyla to 6 Star, greatly increasing her overall power and usefulness. While the power-up items are necessary, they aren't the only rewards on offer: gems will also be up for grabs, so don't miss out. If you'd like to see a full list of what rewards are available, head on over to Serebii.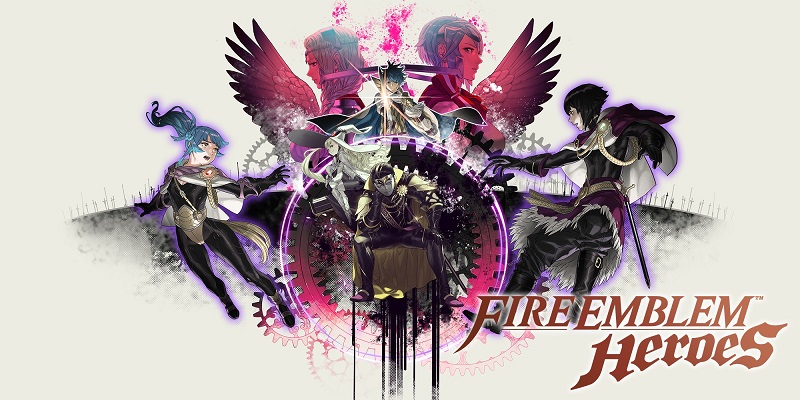 Check out the latest events in Fire Emblem Heroes: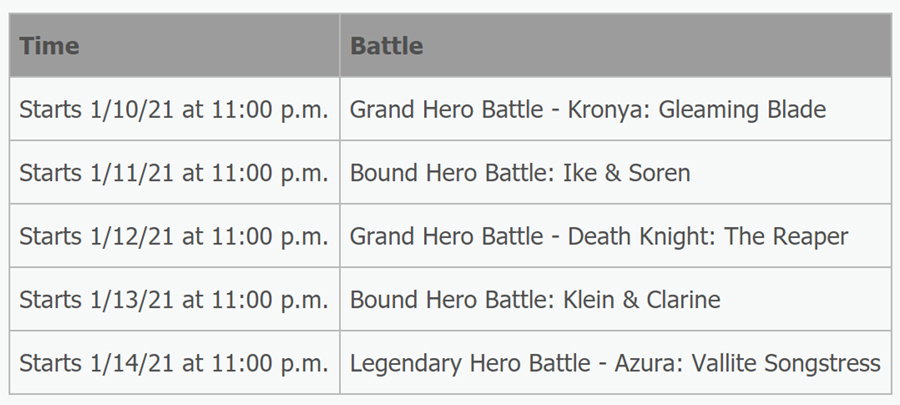 Limited Hero Battles are in Special Maps! Win these battles with limited deployment options to earn rewards such as Hero Feathers and Divine Codes (Part 1). Starting Jan. 10, 11 PM PT, battles will appear daily for 5 days. Today's features Kronya: Gleaming Blade!

Protect the Kingdom of Askr from Thórr's advancing army in Mjölnir's Strike! This time, the enemy army will be led by Ursula. It's time for the Brace phase! Build structures and place allies on the map! For further details, please see the in-game notification.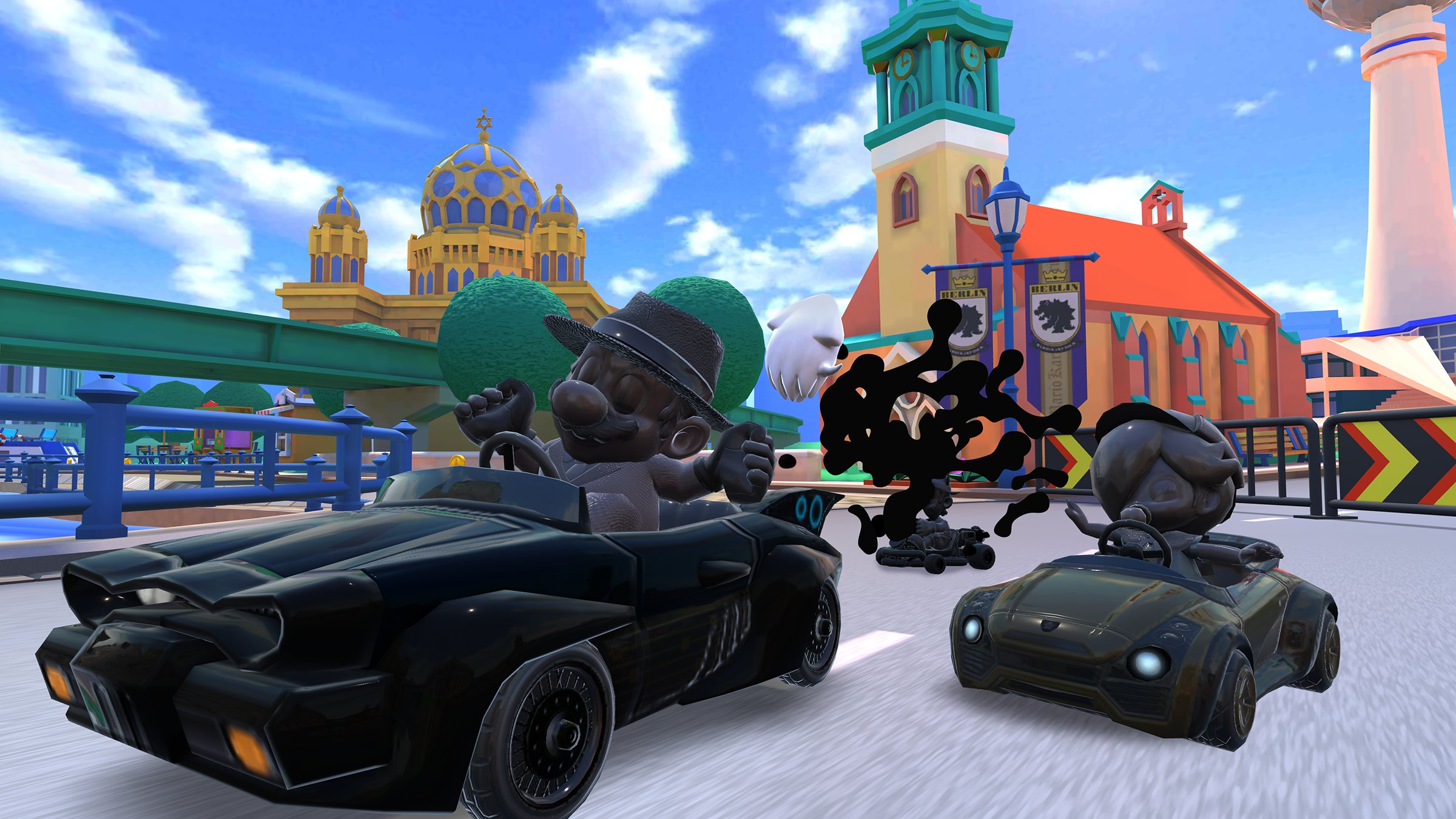 The Berlin Tour is the next major event in Mario Kart Tour, Nintendo has announced. It will begin on January 12 at 10 PM PT / January 13 at 1 AM ET.
While you wait for the Berlin Tour to begin, you can still partake in the New Year's 2021 Tour. That one will be live through January 12.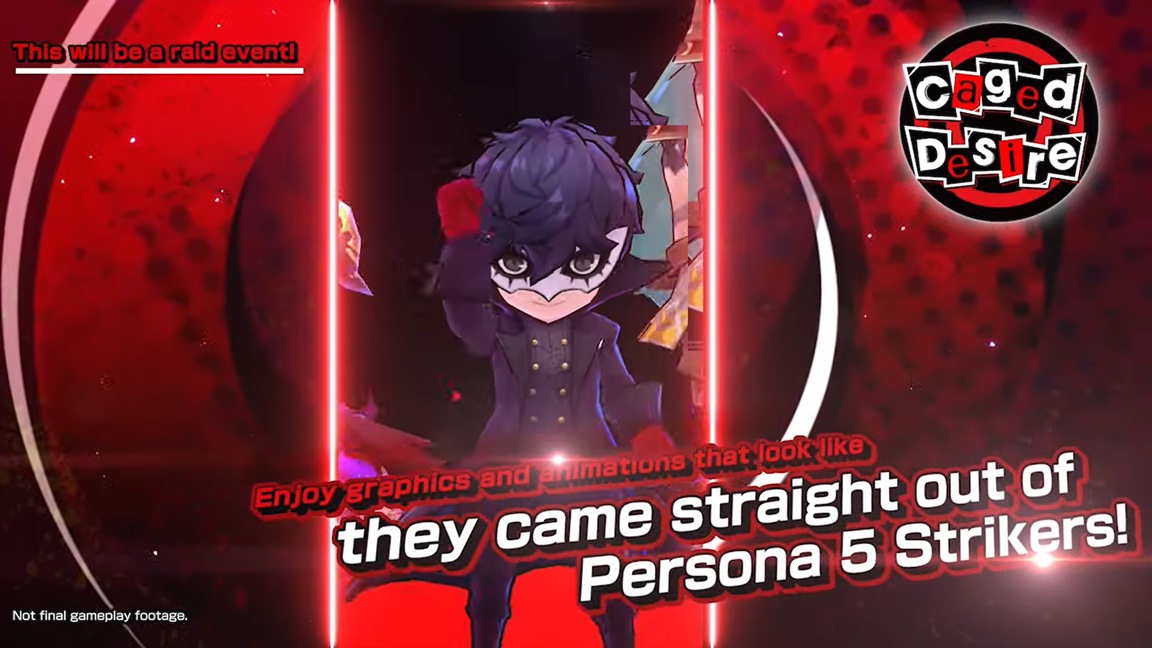 After it was previously rumored, it's been officially announced that Dragalia Lost is crossing over with Persona 5 Strikers.
As part of the event, Dragalia Lost will feature a new story in which Joker and his friends join forces with the Halidom to solve a strange incident. Graphics and animations are included that look like they came out of Persona 5 Strikers. Players can summon Joker as an adventurer, and once his Dragon Gauge is full, he can call upon Arsène to fight in battle. Another adventurer will join the roster as you complete quests as well.
The Persona 5 Strikers collaboration goes live in Dragalia Lost in late January. View the event's reveal video below.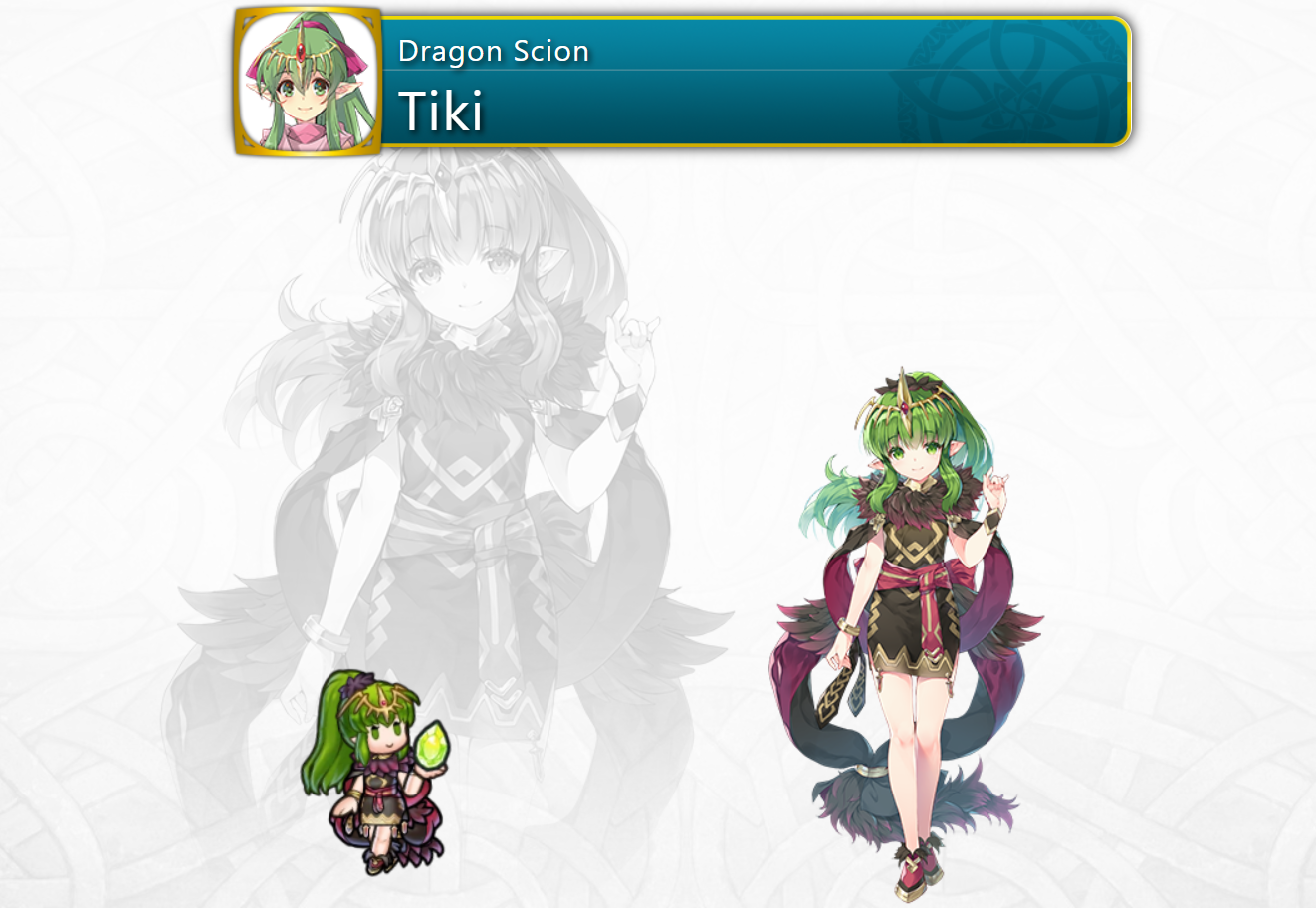 Fire Emblem has announced its next Resplendent Hero to be Tiki: The Dragon Scion. Tiki will become available on January 24, 2021 at 11pm PT to all FEH pass holders. More information about this hero can be found here.
There is also a lot of content from Fire Emblem: Thracia 776 live now, including new heroes, story maps, and limited-time quests. There are four new heroes that have been added: Sara (Lady of Loptr.), Asbel (Windswept Youth), Ronan (Villager of Iz), and Miranda (Willful Princess). There will be a summoning focus for these heroes starting now and lasting until January 28, 2021 at 10:59pm PT.
Book V, Chapter 3: Forest of the Sage has been updated with these new story maps, and the special quests offer bonus orbs for certain completion requirements. A log-in bonus has also been added for this event, which can give up to 13 orbs.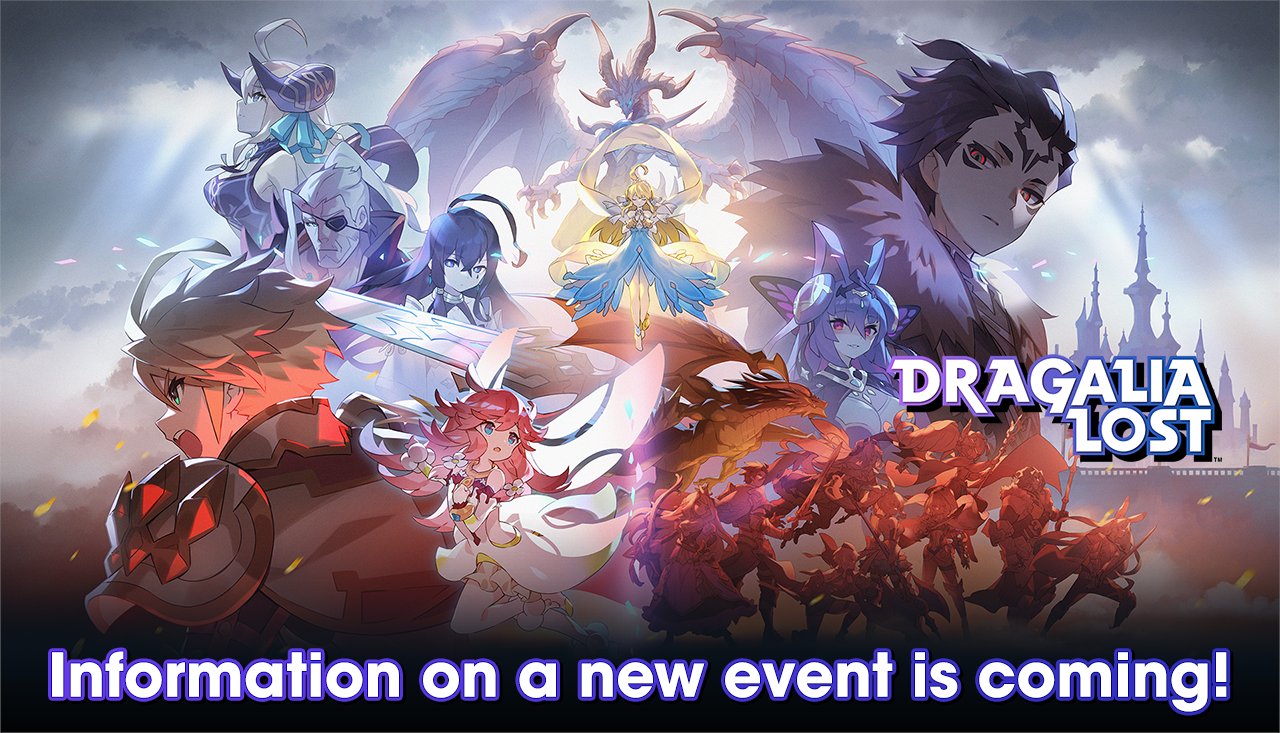 Dragalia Lost is sharing news on an upcoming event in the form of a video on January 8, 2021. Little information is given on what exactly will be shown in this video (including the event it will be covering), but it is expected to be about 2 and a half minutes.
The video goes live on January 8 at 6am PT, and the link to it can be found here.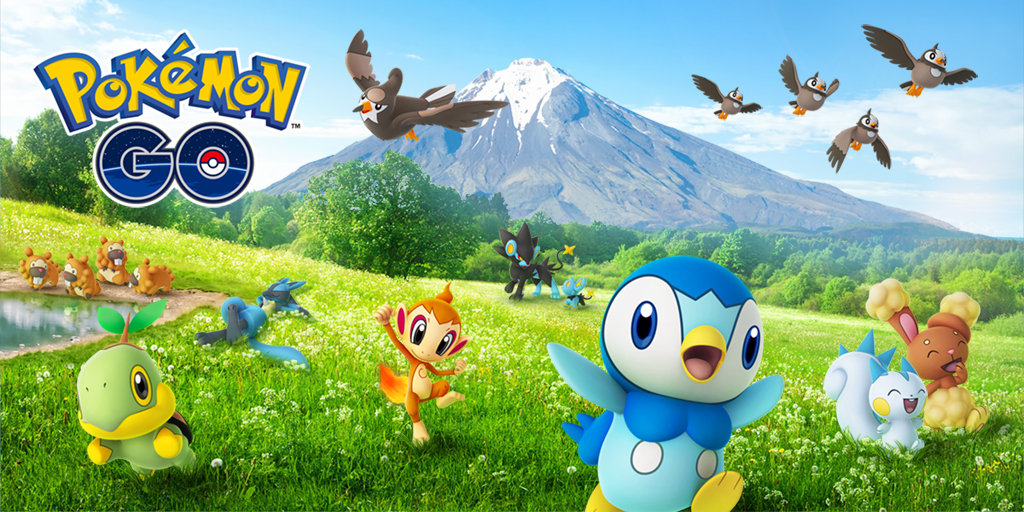 A Kanto-focused event has been running in Pokemon GO, but it'll soon be coming to an end. Once it's wrapped up, a new promotion will begin, this time focusing on Sinnoh.
Pokemon GO Tour: Sinnoh kicks off on January 12. Creatures originally discovered in the region will be popping up more frequently and more.
Below are the full event details: