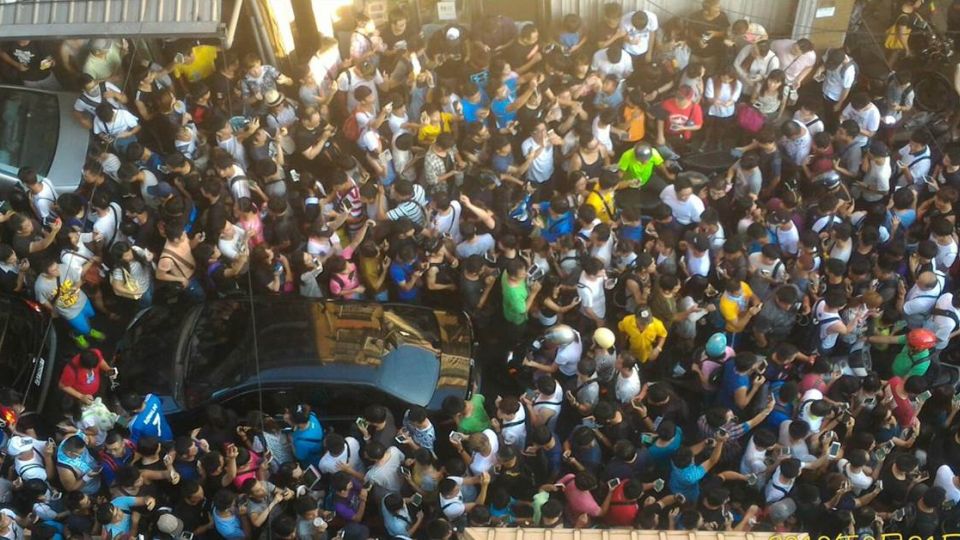 Pokemon GO's popularity has been taken to another level thanks to some craziness in Taiwan. On Saturday, what looks like thousands of players went into a frenzy after Snorlax appeared.
A video spotted by TIME shows the chaos. While it's unverified, Chinese media reports indicate that the Xinbeitou district has become a daily focus for "thousands" of players looking to catch Pokemon. The civil-defense brigade has had to be called in, plus police reinforcements from neighboring areas.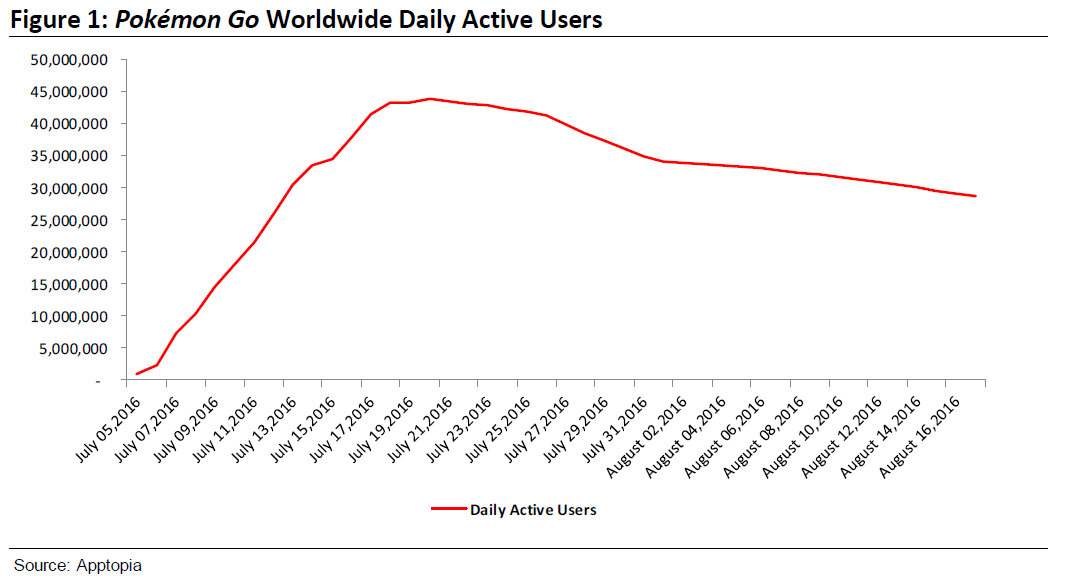 Bloomberg and Axiom Capital Management have provided an extended look at various Pokemon GO stats through the middle of the month. Based on data from Sensor Tower, SurveyMonkey, and Apptopia, the game's daily active users, downloads, engagement, and time spent daily are all off their peaks and on a downward trend.
With Pokemon GO's incredibly hot start, I think it should have been expected that it wouldn't maintain its initial levels – especially now that the app has launched in many major countries. We'll likely see it stabilize at a certain point, and it'll continue to do well so long as it receives proper support.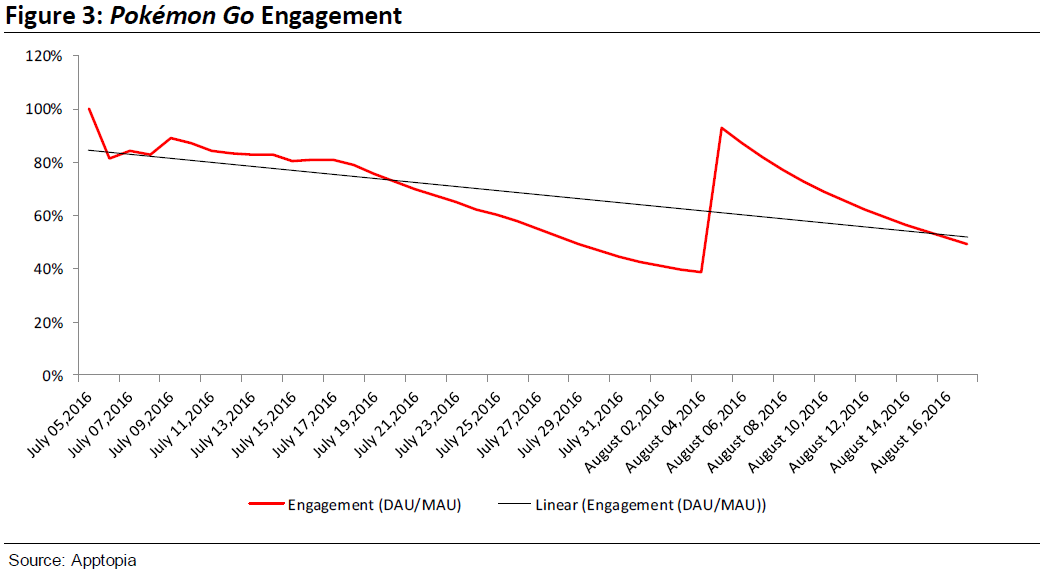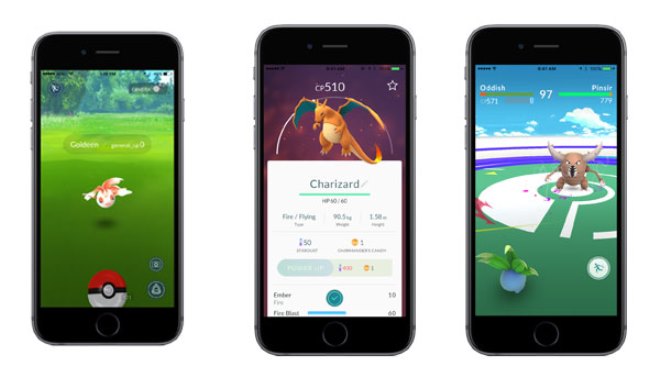 Pokemon GO doesn't have a new patch to download, but users have noticed that a server-side update has been pushed out. Reddit user NaestaChalmers provides a summary of what's been detected thus far:
– New movesets for some Pokemon (confirmed by Game_Master file)
– Dodging changed to general max. 75% damage evasion (confirmed by Game_Master file)
– Regional spawn rates increased heavily (confirmed by obvious observations)
– Increased potion drop rates (highly likely due to multiple observations and testing)
– Rare spawn increase in general (highly likely due to multiple observations)
– Faster egg hatch updates (likely due to observations and minor tests – needs more testing)
– Nest changes, needs to be further elaborated (unlikely: some observations but no general evidence, most did not change)
Niantic is committed to updating Pokemon GO on a regular basis. A new iOS and Android patch will likely go live in the near future.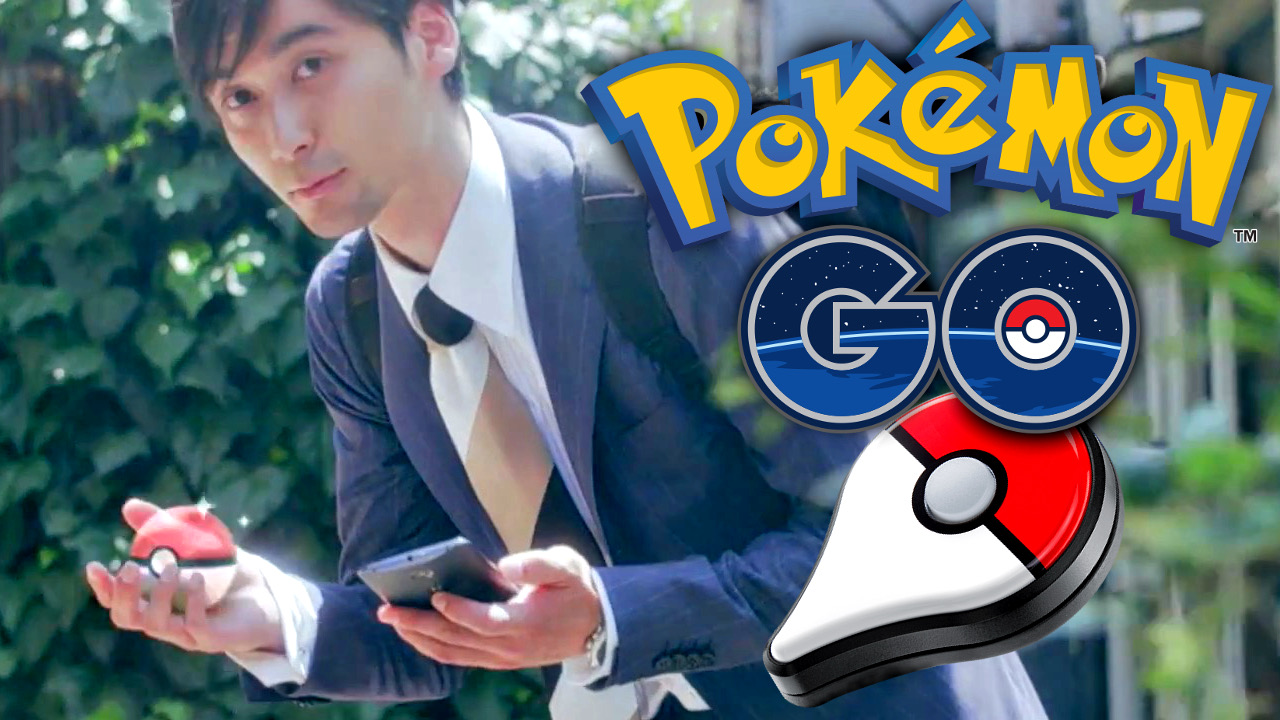 We heard yesterday about Niantic sending out ban emails to certain Pokemon GO players. If you're deemed cheating by the company, you may no longer be allowed to play.
Niantic has since followed up with an official statement about the situation on its website. Head past the break to read it in full.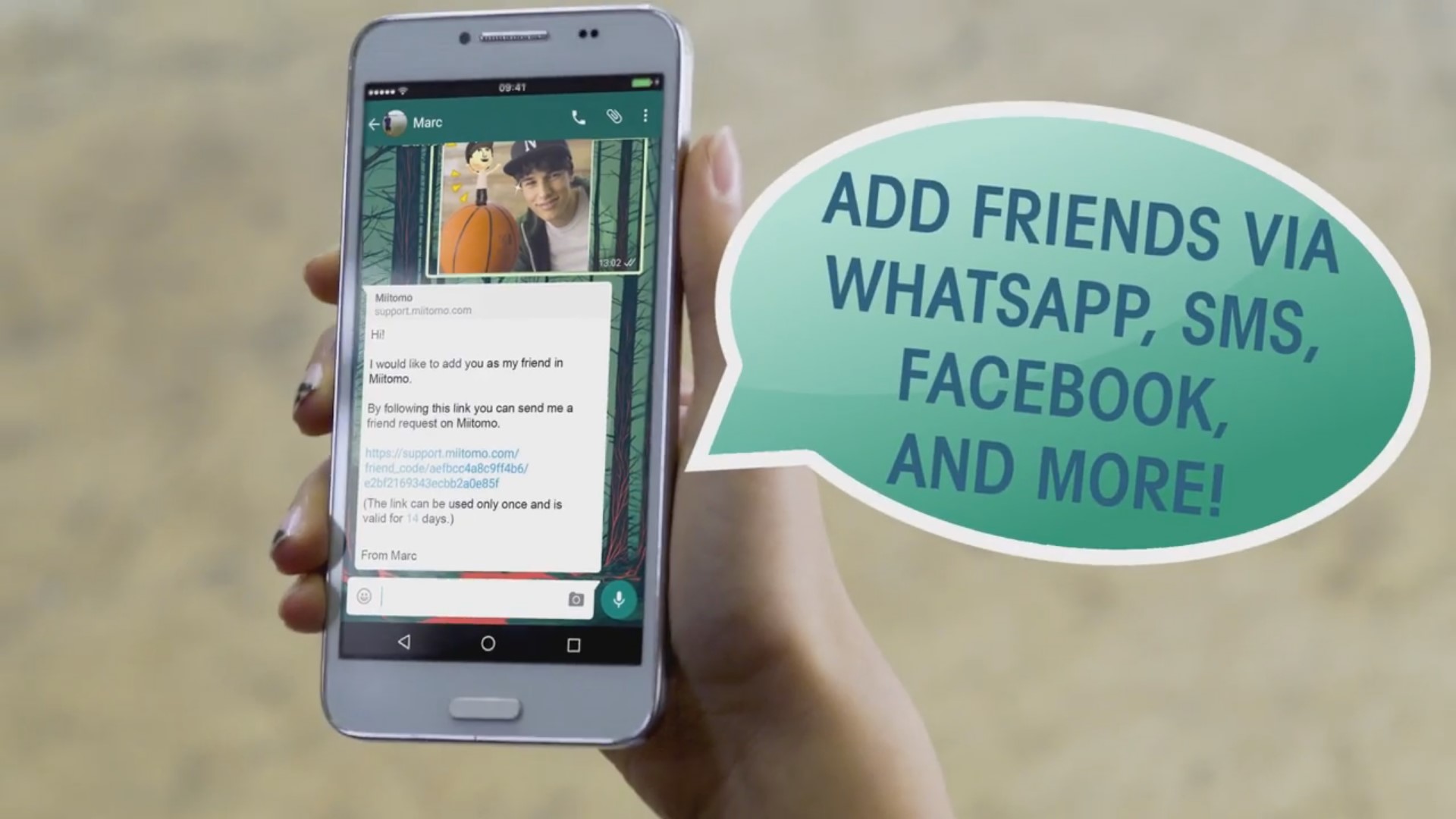 Nintendo has just uploaded a trailer for Miitomo to their YouTube channel. The trailer details the new features that have been added over the past few months to Miitomo, including adding your friends through Facebook, WhatsApp and other apps. You can view the video below.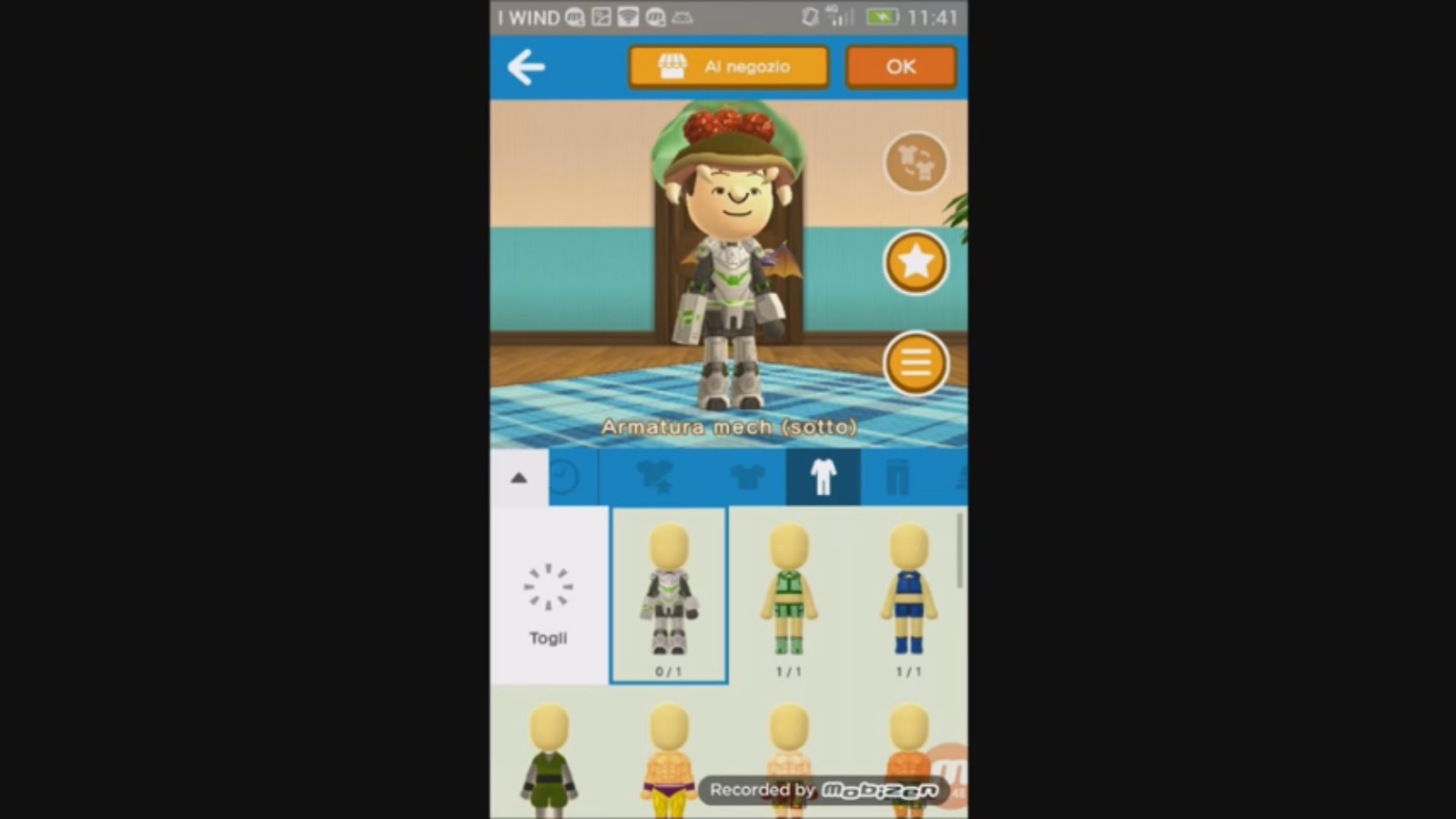 Last night, Nintendo launched a new Miitomo collaboration that sees the addition of Metroid content. You can see what some of it looks like in the video below.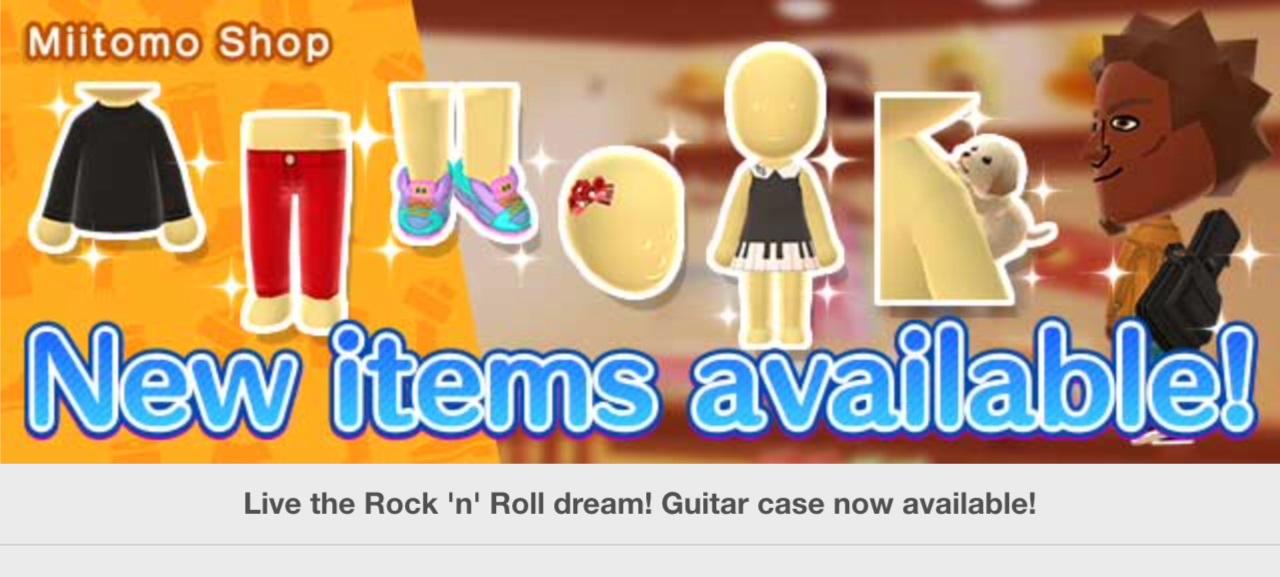 Aside from Miitomo's new Metroid collaboration, the app has also added a bunch of new items. Nintendo has brought out the guitar case among other things.
Here are the rest of the highlights for Miitomo Shop:
– Basic long-sleeve tee
– Basic colored pnats
– Flashy high-tops
– Floral ribbon barrette
– Guitar case
– Piano dress
– Puppy pal
Miitomo coins can be used to redeem items in Miitomo Shop.

Miitomo is initiating a new collaboration with another Nintendo IP. To celebrate the release of Federation Force and the series' 30th anniversary, the app is featuring new items based on Metroid.
First, all Miitomo users can receive a Metroid hat and the 8-bit Samus tee. The former reward can be obtained for 0 Platinum points on My Nintendo until September 15 at 12 AM PT, while the latter will be distributed when opening Miitomo by September 15 at 4 AM PT.
Samus' various suits are also now available in Miitomo Drop. You can attempt to earn these until September 15 at 8 PM PT.
Nintendo also has the Mech Suit from Federation Force up on My Nintendo. The Mech suit (set) and Metroid logo tee can be redeemed until September 15 at 12 AM PT. The Mech suit helmet costs 50 Platinum Points while the Mech suit body is 200 Platinum Points.
Finally, the Samus emblem pin can be found in Miitomo Shop until September 15 at 7 AM PT. It's emblazoned with a Samus emblem.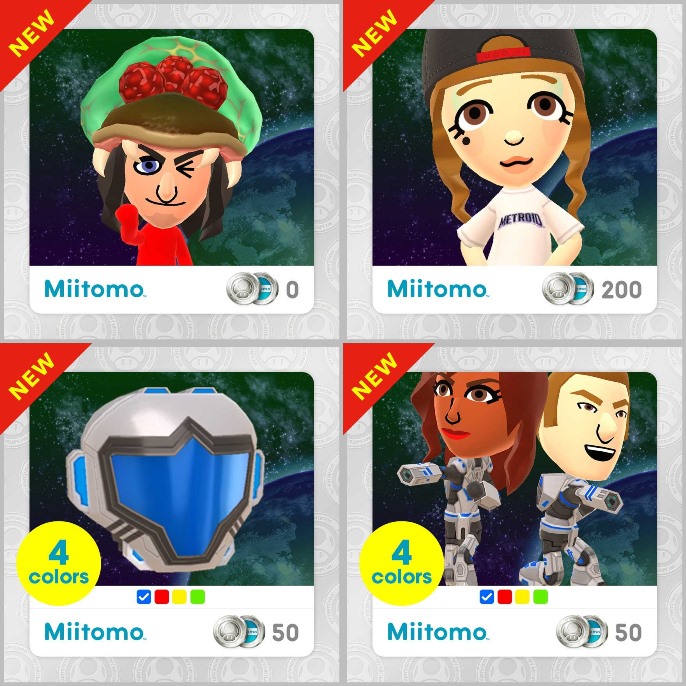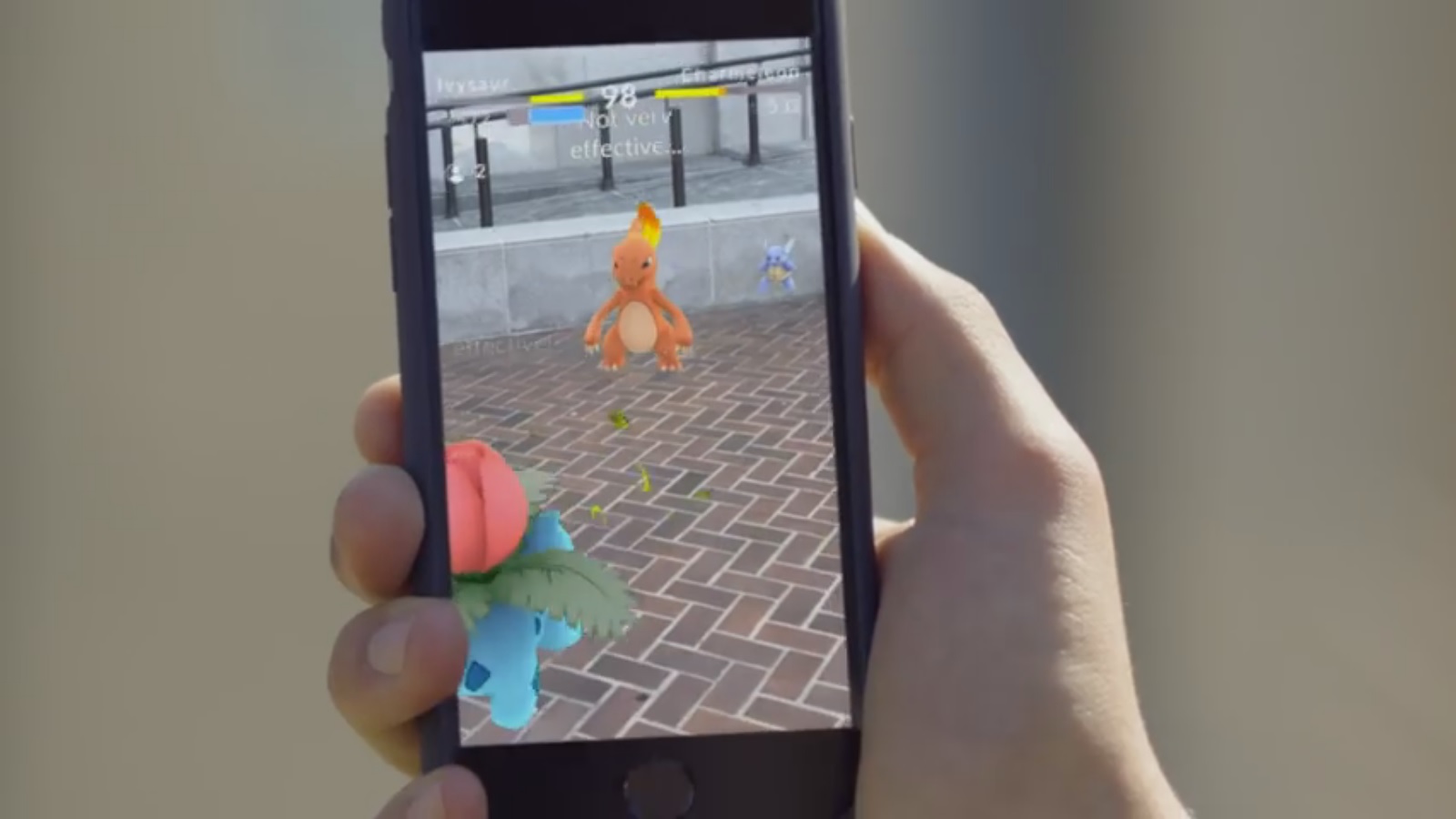 Some Pokemon GO players have started to receive ban notices from Niantic by email.
As of late, it's been made known that the use of third-party software or apps won't be tolerated. Niantic is now taking action against folks using these tools. The company considers it to be cheating when one uses "scripts/apps, applications used to falsify your location, emulators, modified or unofficial software, and/or accessing Pokemon GO clients or backends in an unauthorized manner".
You can see the full email after the break.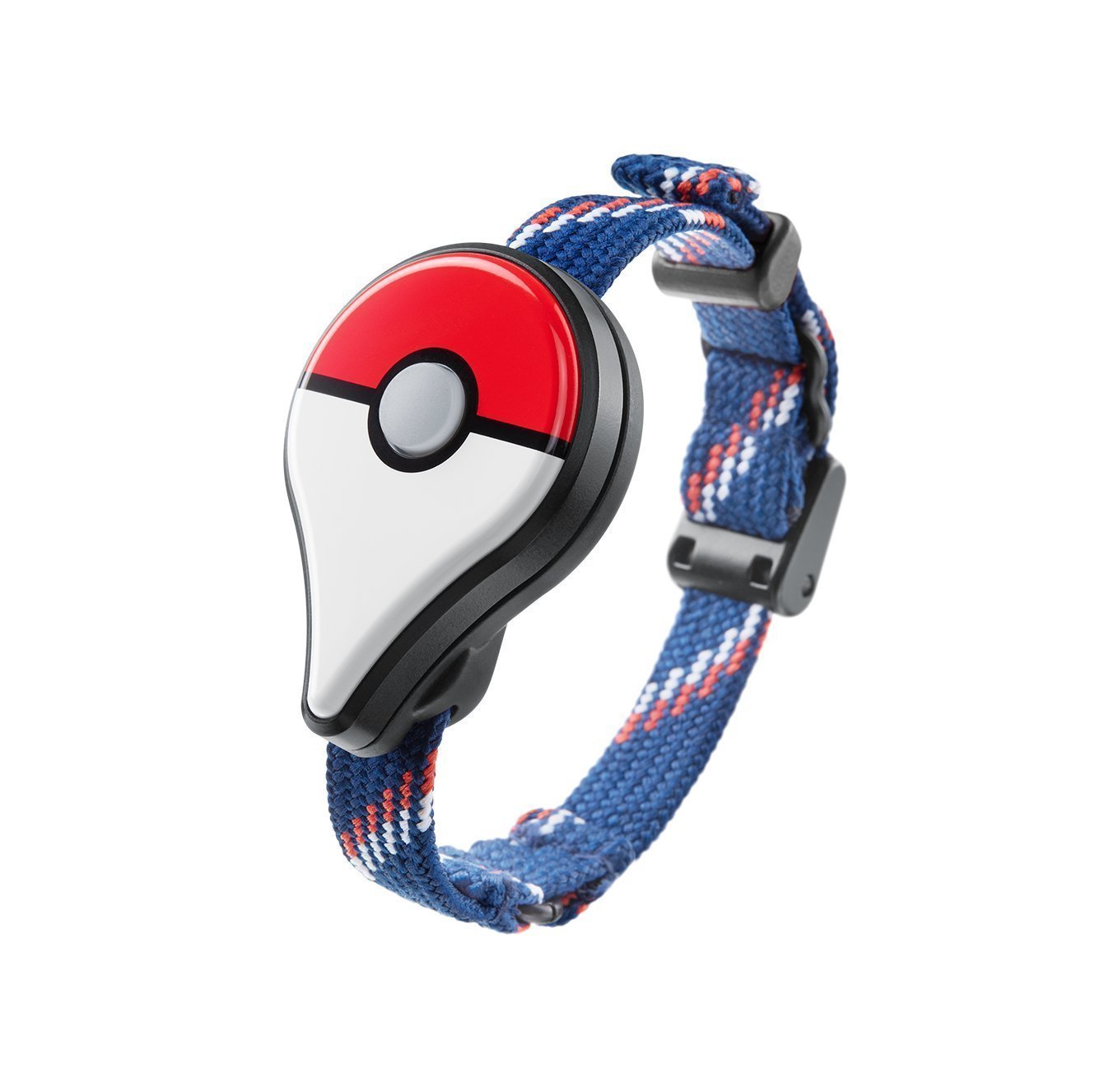 Pokemon GO Plus, the upcoming accessory for Pokemon GO, is one of the items on display at Nintendo's Gamescom booth this year. Get a closer look at it in the video below.