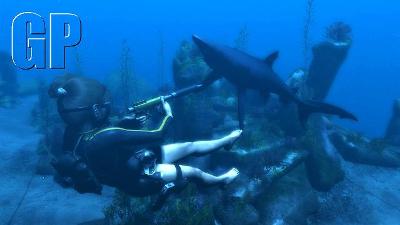 (Screen not from Wii version)
Eidos Interactive has officially launched the new Tomb Raider Portal – a destination for fans of the series to find the latest news, art, and announcements.

Developed by Crystal Dynamics, this entry marks the first Tomb Raider title built specifically for next generation consoles, bringing Lara Croft and her world into life-like detail.

Tomb Raider: Underworld represents an advancement in exploration-based gameplay, delivering an epic adventure that offers a new level of challenge and choice. Using every weapon in her arsenal – from her signature dual guns and expanded kit of archaeological tools to her own physical prowess and the environment itself – Lara leads a quest that circles the world to uncover the secrets of the Norse underworld and a forgotten power, that if, unleashed could lay waste to all civilization.

Visit the Tomb Raider Portal and uncover all the latest Tomb Raider: Underworld news, screenshots, information and much more from the world of Lara Croft including podcasts and a chance to win some awesome prizes. Register or update your profile today!

Tomb Raider: Underworld launches November 2008 for the Xbox 360, PS3, Wii, DS, PS2 and PC platforms.
Source: GamesPress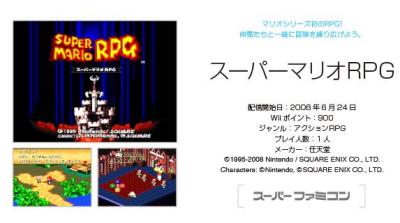 We already knew Super Mario RPG would be heading to the Japanese VC next week, but this reconfirms that fact. Hopefully we'll see this great title in other territories soon.

– Super Robot Wars A Portable (PSP) – 53k (50%)
– Super Mario Stadium (Wii) – 27k (20%)
– 遙かなる時空の中で4 / "Far Out in Space-Time 4" (Wii, PS2) – 26k (Wii: < 1k)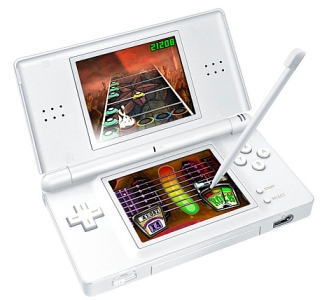 Tier 1: Subway
1. All The Small Things by Blink 182
2. Are You Gonna Be My Girl by Jet
3. Do What You Want by OK Go
4. Spiderwebs by No Doubt
5. We're Not Gonna Take It by Twisted Sister
Tier 2: Rooftop
6. All Star by Smash Mouth
7. Breed by Nirvana
8. Hit Me With Your Best Shot by Pat Benatar
9. Jessie's Girl by Rick Springfield
10. This Love by Maroon 5
Tier 3: Parade
11. China Grove by The Doobie Brothers
12. Heaven by Los Lonely Boys
13. Helicopter by Bloc Party
14. Rock and Roll All Nite by KISS (cover by Line 6)
15. What I Want by Daughtry (featuring Slash)
Tier 4: Greek Arena
16. Black Magic Woman by Carlos Santana (cover)
17. Jet Airliner by Steve Miller Band (cover)
18. La Grange by ZZ Top (cover)
19. Stray Cat Strut by Stray Cats
20. Youth Gone Wild by Skid Row (cover)

For the most part, most confirmed titles on this list seem reasonable. I'm not sure about Red Steel 2, however, since we have not heard much about the title in months.
Capcom USA Inc.
Spyborgs (Wii) – Confirmed
Neo Pets Puzzle Adventure (Wii, PC) – Confirmed
Secret Capcom Project – Confirmed
Secret Capcom Project – Confirmed
Dead Rising 2 – Rumoured
Megaman Title – Rumoured
Codemasters
Dragonology (DS, Wii) – Confirmed
Wizardology (DS, Wii) – Confirmed
Crave Entertainment
Defendin' de Penguin (DS, Wii) – Confirmed
Ford Racing Off Road (PS2, PSP, Wii) – Confirmed
King of Clubs (Wii) – Confirmed
PBR: Out of the Chute (PS2, Wii) – Confirmed
Purr Pals (Wii) – Confirmed
Solitaire & Mahjong (Wii) – Confirmed
D3Publisher of America
Bangai-O Spirits (DS) – Confirmed
Ben 10: Alien Force — The Game (DS, PS2, PSP, Wii) – Confirmed
Naruto: Clash of Ninja Revolution 2 (Wii) – Confirmed
Naruto: Path of the Ninja 2 (DS) – Confirmed
Puzzle Quest: Galactrix (DS, PC, X360) – Confirmed


PS3 75,311
PSP 64,675
Wii 45,564
DS Lite 39,201
PS2 7,297
Xbox 360 2,163

"Unless there are specific concerns regarding premature disclosure of a title, we expect this field to be left blank. …While we recognize some publishers have concerns regarding earlier-than-desired 'announcements' of product on our website, the ESRB system will not work for consumers if publishers arbitrarily select dates bearing no reasonable relationship to consumer interest in the product." – ESRB
This is really a shame, as we were able to discover hidden titles through the ESRB. I do understand where companies are coming from though, since the additions of game listings to the ESRB website allow fans to get early insight into games that they probably aren't ready to reveal. Hey, at least that means that there will be more, unannounced surprises in the future.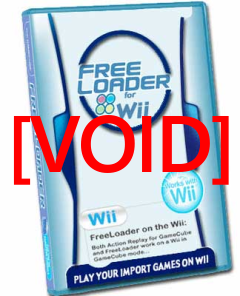 Datel in sending out a statement in regards to the latest Wii Menu update. As most already know, updating your Wii will render Datel's FreeLoader inoperable. This is in strong contrast to Datel's previous guarantee, in which the company implied that future Wii updates would not affect the product. In Datel's statement, the company explains that if you want to use the Wii FreeLoader, you should make sure not to upgrade.
We have received this from Datel today regarding Freeloader – and we wanted to let you know this important information ASAP to keep you informed:

*** Please note, due to circumstances beyond our control Wii Freeloader is not compatible with latest version Wii firmware 3.3 and higher, just released (released as an online update 17/06/2008). You can continue to use Wii Freeloader perfectly with any Wii console running firmware 3.2 and below. If you upgrade to Wii firmware 3.3 or higher this WILL disable the Freeloader function and it will stop working for all future use on all import games. ***

I have included Extensive information about this at the bottom of this email, with thanks.

Please vote for us as Video Game Retailer of the year here: http://www.computerandvideogames.com/joystick/vote.php

Best Regards,
Steve
Team Gameseek
www.gameseek.co.uk