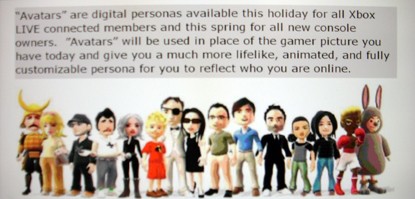 Speculation has been ongoing the past few months concerning Mii-like characters for the Xbox 360. An enormous leak has been discovered on Intellisponse's website, however, which seems to point to actual evidence that such characters are in the works for Xbox LIVE. The new characters are supposedly called Avatars and are a more realistic representation of people than Miis. Nothing is confirmed at this point, but this is definitely a clear piece of possible evidence that the Avatars are the real deal.


Best Buy
Cars: Mater-National (DS) – $14.99
Circuit City
$5 off on all Wii Fit accessories

Target
Madagascar (GBA) – $9.99
Drill Dozer (GBA) – $9.99
Wiffle Ball (DS) – $9.99
Original Frisbee Disc Sports: Ultimate & Golf (DS) – $9.99
Strawberry Shortcake: Strawberry Land Games (DS) – $14.99
X-Men: The Official Game (GBA) – $14.99
World Series Of Poker 2008 (DS) – $14.99
M & M's Break 'Em (DS) – $14.99
Game Party (Wii) – $19.99
AMF Bowling: Pinbusters (Wii) – $19.99
Chicken Shoot (Wii) – $19.99
Cooking Mama (DS) – $19.99
Tranformers: Autobots (DS) – $19.99
Star Wars II: The Original Trilogy (DS) – $19.99

Super Smash Brothers Brawl – 93
Lego Indiana Jones – 80
Soul Bubbles – 79
Dementium – 80
Top Spin 3 – 60
We Love Golf – 77
Big Beach Sports – 59
Speed Racer – 49
Iron Man – 41
Doodle Hex – 77
River King – 44
Pokemon Mystery Dungeon Explorers – 45
Yume Neko DS – 70
Drone Tactics – 65
Dungeon of Windaria – 55
Looney Tunes Cartoon Concerto – 69
Guru Guru – 62
Heracles No Eikou – 64
Street Football – 12
Pro Yakyuu Team O – ??
That's OT – 66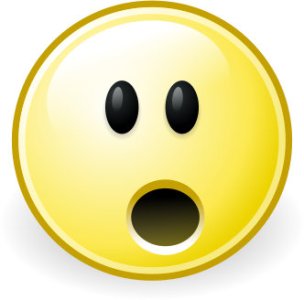 Capcom has two secret projects under its rug, waiting to be presented at E3. There's a very good chance that one of the titles will be Mega Man 9, but the other is an unannounced Wii project. In the latest issue of NGamer, a terse and mysterious quote by the magazine provides insight into an upcoming Capcom title for the Wii.
"There's a bullet with our name on it if we speak of their ultra top secret Wii title (a surprising take on a next-gen favourite), so we'll stick to the safer, though still intruiging, Spyborgs."
Reident Evil? Street Figher IV? Who knows, but there's a strong possibility Capcom is cooking up something great.

King of the Monsters (Wii) – E10+
Neo Turf Masters (Wii) – E
Digimon World Championship (DS) – E
Underwater Attack (DS) – E
EnerG: Modern Dance (DS) – E
Crazy Golf (Wii) – E
PLÄTTCHEN – twist 'n' paint (Wii) – E
My Secret World by Imagine (DS) – E
Madden NFL 09 (DS) – E

King of the Monsters and Neo Turf Masters will probably be releasing on the VC sometime soon, but I'm not entirely positive as to what EngerG: Modern Dance is.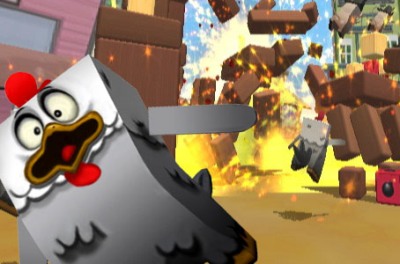 Boom Blox is arguably one of the biggest third-party efforts that has hit the Wii this year. Critics have praised the title wholeheartedly, yet it looks like we have another Okami-esque situation on our hands. Despite positive review scores, Boom Blox only managed to move 60,000 copies in May.
"It's still really hard for new IP to breakthrough the noise in the market, and there has been a lot of noise so far this year. Between Super Smash Bros. Brawl, GTA IV, Wii Fit, Mario Kart and the upcoming Metal Gear Solid 4 (to name a few), there have been some really high profile game releases. The game was really well reviewed so I'm suspecting the marketing just didn't break through the clutter to the extent that they were hoping for." – Anita Frazier, a NPD analyst
Personally, I truly think Boom Blox could have performed much better in the market with a lower price tag. Even for $10 less, I'm sure that people would feel that the game is a little more affordable.

Nintendo Wii
North America:
1. Wii Fit (Nintendo)
2. Super Smash Bros. Brawl (Nintendo)
3. Mario Kart Wii (Nintendo)
4. Guitar Hero III: Legends of Rock Bundle (Activision)
5. Lego Indiana Jones (LucasArts)
Japan:
1. Mario Kart Wii (Nintendo)
2. Wii Fit (Nintendo)
3. Fushigi no Dungeon – Fuurai no Shiren 3: Karakuri Yashiki no Nemuri Hime (Sega)
4. Family Trainer (Bandai)
5. Wii Sports (Nintendo)
UK:
1. Lego Indiana Jones (LucasArts)
2. Wii Play (Nintendo)
3. Mario & Sonic at the Olympic Games (Sega)
4. Mario Kart Wii (Nintendo)
5. Guitar Hero III: Legends of Rock Bundle
Nintendo DS
North America:
1. Brain Age (Nintendo)
2. Brain Age 2 (Nintendo)
3. Lego Indiana Jones (LucasArts)
4. New Super Mario Bros. (Nintendo)
5. Mario Kart DS (Nintendo)
Japan:
1. Nanatsuiro * Drops: Touch de Hajimaru Hatsukoi Monogatari — Limited Edition (Media Works)
2. Motto Toeic Test DS Training (IE Institute)
3. Hisshou Pachinko*Pachi-Slot Kouryaku Series DS Vol. 2: CR Shinseiki Evangelion – Shito, Futatabi (D3 Publisher)
4. DS Bimoji Training (Nintendo)
5. DS Yamamura Misa Suspense: Maiko Kogiku – Kisha Katherine – Sougiya Isa Akashi – Koto ni Maru Hana Sanrin: Kyoto Satujin Jinken File (Tecmo)
UK:
1. Dr. Kawashima's Brain Training (Nintendo)
2. Lego Indiana Jones (LucasArts)
3. 42 All-Time Classics (Nintendo)
4. More Brain Training (Nintendo)
5. Mario Kart DS (Nintendo)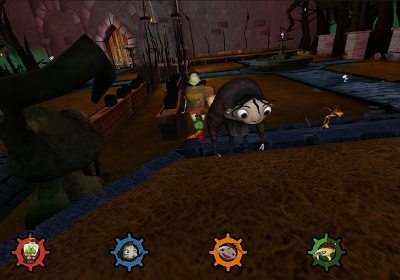 MIDLOTHIAN, VA, June 13, 2008 – SouthPeak Interactive Corporation (OTC Bulletin Board: SOPK; SOPKU; SOPKW; SOPKZ) announced today it will be co-publishing Igor The Game for the Wii™, Nintendo DS™ and PC. The game is based on the highly anticipated animated movie created by Exodus Film Group in cooperation with The Weinstein Company. MGM Studios is distributing the animated film in the United States, launching wide this September. Interactive Game Group ("I2G") is financing and coordinating the game project on a worldwide basis. Co-published and developed by Legacy Interactive in the US, Igor lures players through Malaria, a world where mad scientists create dubious inventions to compete in the annual Evil Science Fair.

"Legacy and I2G are doing a tremendous job bringing Igor into the virtual gaming world," said Melanie Mroz, CEO of SouthPeak Games. "This is a great property and promises to be a huge hit when it comes out this fall. We love the fact that the game is able to capture the elements of the film so well and turn it into a fun, interactive environment."

Igor, the movie, follows a hunchbacked lab assistant named Igor (voiced by John Cusack) forced to serve a mad scientist while dreaming of one day becoming a notorious mad scientist himself and winning the Evil Science Fair. Other stars contributing their voice talents to the film are Molly Shannon (as Eva), Steve Buscemi (as Scamper), Sean Hayes (as Brain) and Eddie Izzard (as the maniacal Dr. Schadenfreude).