New GamesCom Event in Cologne, Germany Plays Host to Stellar Line Up of Titles for All, from NAMCO BANDAI Games, Atari and More

LYON, FRANCE – 7th August 2009 – Namco Bandai Partners today unveiled the exciting and varied line up of titles that it will showcase at GamesCom 2009 in Cologne, Germany from August 19th to 23rd. Bringing some of the year's most anticipated titles to the hands of the biggest audience of video game fans in the world, NAMCO BANDAI Partners' impressive stand, located in Hall 8, Stand B 040, will feature a huge number of public hands-on gaming stations and a seated theatre where new trailers will be screened exclusively for visitors to the show.

GamesCom 2009 is the first event where newly re-named video game distribution company NAMCO BANDAI Partners will present its strong line up of highly anticipated games with something for everyone, whether a hardcore gamer or just looking for a dose of top quality fun.
WiiWare
NyxQuest: Kindred Spirits – 299 blocks
Rock N' Roll Climber – 125 blocks
VC
Super Star Wars – 24 blocks
DSiWare
Brain Age Express: Arts & Letters – 80 blocks
New games
* Wii Fit Plus (Wii)
* Wii Sports Resort (Wii)
* New Super Mario Bros. Wii (Wii)
* Mario & Luigi: Bowser's Inside Story (NDS)
* The Legend of Zelda: Spirit Tracks (NDS)
* Professor Layton and the Diabolical Box (NDS)
* Flipnote Studio (DSiWare)
Old games
* Brain Training (NDS)
* Mario Kart DS (NDS)
* Professor Layton and the Diabolical Box (NDS)
* Rhythm Paradise (NDS)
– 1 ASHES CRICKET 2009 TRANSMISSION GAMES CODEMASTERS CODEMASTERS
1 2 WII SPORTS RESORT NINTENDO NINTENDO NINTENDO
2 3 WII FIT NINTENDO NINTENDO NINTENDO
3 4 TIGER WOODS PGA TOUR 10 EA TIBURON EA SPORTS ELECTRONIC ARTS
5 5 FIGHT NIGHT ROUND 4 EA CANADA EA SPORTS ELECTRONIC ARTS
4 6 HARRY POTTER & THE HALF-BLOOD PRINCE EA BRIGHT LIGHT EA GAMES ELECTRONIC ARTS
10 7 CALL OF JUAREZ: BOUND IN BLOOD TECHLAND UBISOFT UBISOFT
11 8 MARIO KART WII NINTENDO NINTENDO NINTENDO
26 9 G-FORCE KEEN GAMES DISNEY INTERACTIVE STUDIOS DISNEY INTERACTIVE STUDIOS
7 10 THE SIMS 3 THE SIMS STUDIO EA GAMES ELECTRONIC ARTS
REDMOND, Wash.–(BUSINESS WIRE)– Dinosaurs may be long gone from the earth, but for owners of the portable Nintendo DS™ and Nintendo DSi™ systems, a new breed of prehistoric excitement is just now coming to life. With today's release of the Fossil Fighters™ video game, Nintendo is delivering a dino-sized gaming experience that fans of any age or background can pick up and enjoy.

Fossil Fighters invites players to enter a world in which fearsome creatures are hidden as fossils for players to collect, using the unique touch-screen controls of Nintendo DS. Players can clean, collect and battle their discoveries. The game features more than 100 dinosaur-like creatures called Vivosaurs, each of which can be revived and deployed in strategic turn-based battles. With fun tactical elements, vast environments to explore and a lighthearted storyline and characters, Fossil Fighters allows players to control and customize a team of Vivosaurs as they battle their way through the mysterious Vivosaur Island. Players can also connect over local wireless with friends to battle customized teams of Vivosaurs or trade their fossils.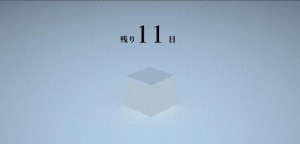 The developer of titles such as Demon's Souls, Armored Core, and Tenchu: Shadow Assassins have begun to tease a new game on their website. Unsurprisingly, there isn't much too it right now. More concrete news will be released in eleven days, which is when the countdown is expected to end.
The Force is Strong with This One: Star Wars Content Blasts onto Wii Console

Multiple LucasArts Super Nintendo Games Head to Virtual Console

REDMOND, Wash.–(BUSINESS WIRE)– Fans of Star Wars® and classic Nintendo games will want to keep an eye on their Wii™ Shop Channel for the next month. Nintendo will be releasing multiple LucasArts favorites for Virtual Console™, starting today with Super Star Wars®. In the coming weeks, both Super Star Wars: The Empire Strikes Back® and Super Star Wars: Return of the Jedi® will be added to the Virtual Console lineup. All three Super Star Wars games were originally released for the Super Nintendo Entertainment System™ and will be available at 800 Wii Points™each.

The arrival of the first three games will be accompanied by additional Star Wars-themed content on other Wii channels throughout the week. The Check Mii Out Channel will invite people to submit their best Mii™ character renditions of classic Star Wars characters. On the Everybody Votes Channel, users can cast their votes to help settle old debates, such as the proper order to watch the sixStar Wars films, and who fired first – Han Solo or Greedo?
With Wii sales at their current state, it almost seems silly to be discussing the next Nintendo console. Of course, the Wii isn't at its highest demand as it once was, but overall sales have remained stable. Even so, Satoru Iwata was asked about the possibility of a new console at the first quarter financial results briefing. Don't get too excited – Nintendo has no plans of releasing a new console in the near future.
"…Numerically there is still a possibility to even double the current user population of Wii and DS. Thus we do not believe at all that the expansion has come to an end nor do we need a new console any time soon. So we have not set specific years for the lifespan of current game systems. Of course our employees are researching hardware and those in charge of hardware are already working on developing it. When our internal ideas and trend in the world match up, and when it's clear that we would be able to manufacture an abundant amount at an affordable price, we will be able to publicly speak about next hardware. At this time, we do not think that is in the near future."