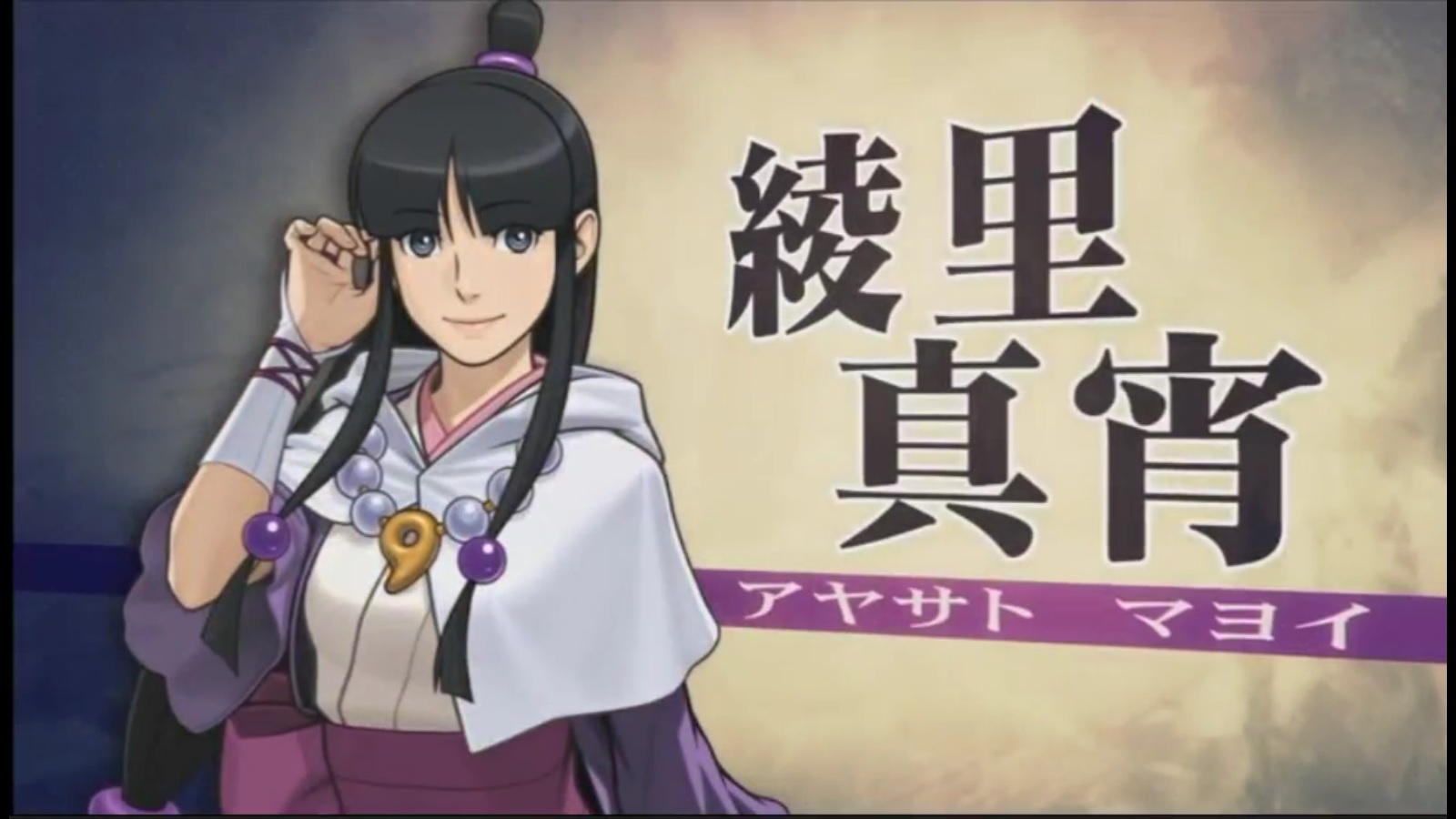 Capcom is currently hosting a live stream for Ace Attorney 6 to reveal new information about the game. The game's second trailer was just shown, and we have confirmation about another returning character: Maya Fey.
Here are some images of Maya in Ace Attorney 6:
And some footage:
Pearl Fey will also be featured in some form in Ace Attorney 6. Miles Edgeworth and Klavier Gavin will be in pre-order episodes.
New character Potdino Niwackus was also shown during today's stream: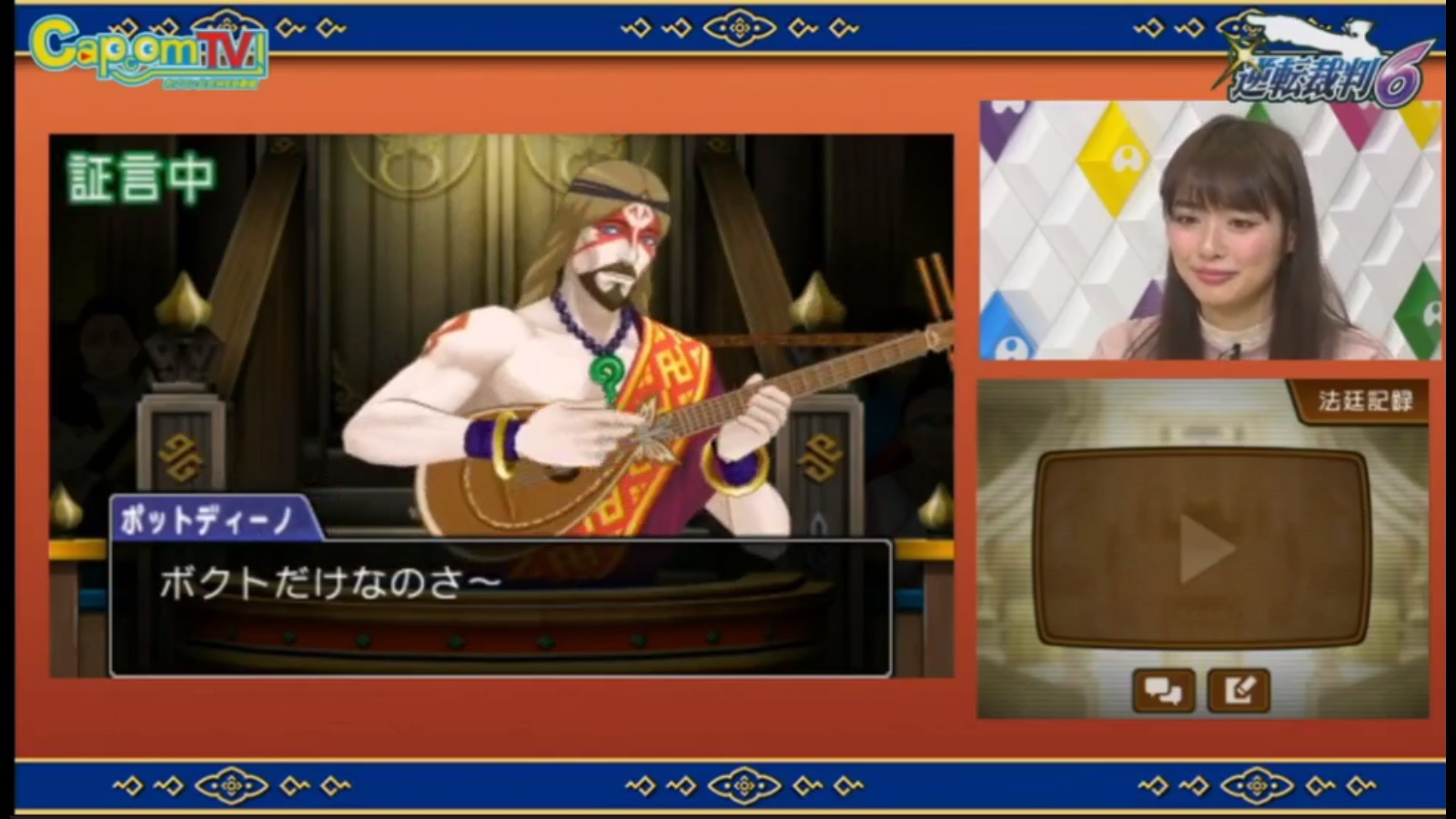 Last month's issue of Nintendo Dream has a big interview with Takeshi Yamazaki and Motohide Eshiro from Capcom about all things Ace Attorney. The two developers provided some interesting insight into Phoenix Wright: Ace Attorney – Dual Destinies as well as Ace Attorney 6. It's several pages long, so we went ahead and made a summary.
The most difficult aspect of developing Phoenix Wright: Ace Attorney – Dual Destinies was moving platforms from DS to 3DS. At the time, Capcom hesitated as to whether to keep the series in 2D or make it 3D. Because of the 3DS' selling point had been about three-dimensional views, they decided to pursue the latter option.
Something similar happened with Ace Attorney Investigations. That title took more time to develop because they needed to create a new gameplay mechanism from scratch. However, when Capcom then made Ace Attorney Investigations 2, they already had the base game set up so they could focus more on the scenario.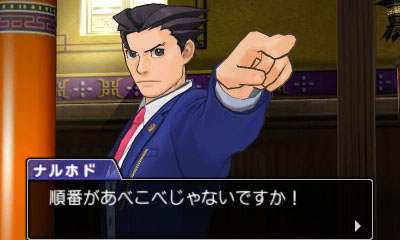 Capcom is planning on sharing some big information from Ace Attorney 6 next week. On March 5 in North America and March 6 in Europe, a live stream will take place where the company will reveal "that" character as well as the game's Japanese release date.
The broadcast will be streamed during the following times:
– 8 PM PT (March 5)
– 11 PM ET (March 5)
– 4 AM in the UK (March 6)
– 5 AM in Europe (March 6)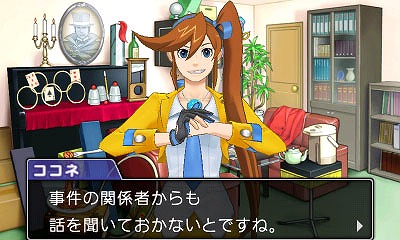 Capcom has sent out a new batch of screenshots from Ace Attorney 6. Today's images, posted in the gallery below, show Athena Cykes and the Mood Matrix gameplay mechanic.
The Mood Matrix system – used by Athena – remains the same as in Phoenix Wright: Ace Attorney – Dual Destinies. There are four emotions analyzed in witness testimonies: happiness, sadness, anger and surprise. Your objective is to discover contradicting, unusual emotions that appear in the statements.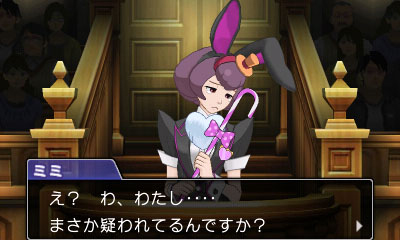 Capcom released a batch of new screenshots from Ace Attorney 6 today. Find them in the gallery below.
Ace Attorney 6 is comprised of two parts, as we already know: investigation and trial. Players collect evidence during the investigation sections and present them against prosecutors and witnesses during trials. The game flow is the same for Phoenix and Apollo.
There are four options during investigations. You can talk to people, examine scenes, present evidence to people, and move to another location. During trials, you press witness testimony and present evidence to object to a statement during cross-examination, similar to past entries.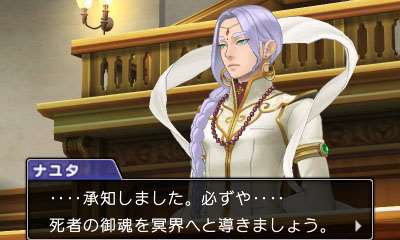 Capcom has prepared a new set of screenshots from Ace Attorney 6, highlighting new prosecutor Nayuta Sadmadhi. We've attached them below.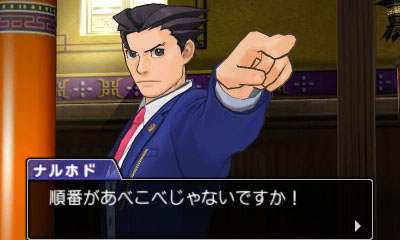 Court Records has translated another round of details about Ace Attorney 6 from this week's Famitsu. We have a tiny more on new prosecutor Nayuta Saadmadhi along with some other tidbits.
Here's the summary:
– Nayuta Saadmadhi is described as the "Funeral Prosecutor"
– They're an international prosecutor and an eminent monk in the Kingdom of Kurain with a devout belief in their religion
– They believe that convicting the guilty in court means salvation for the victims
– Has a soft demeanor, but has a sharp tongue
– Gender isn't clear for now
– Screenshots show Nayuta going up against Apollo in court
– Athena is able to use the Mood Matrix in court like the last game
– This is used to uncover lies in people's testimonies
– In this case, the unlucky witness is a magician named Mimi
– Mimi who claims she was "at the stage when at the time"
– Screenshots show Athena and Apollo investigating the "Theater Trompe"
– Text notes additional investigation is possible in this game compared to the previous one
– Investigation Memo is back to keep people from getting stuck
– It looks like the body popped out of a coffin-shaped show prop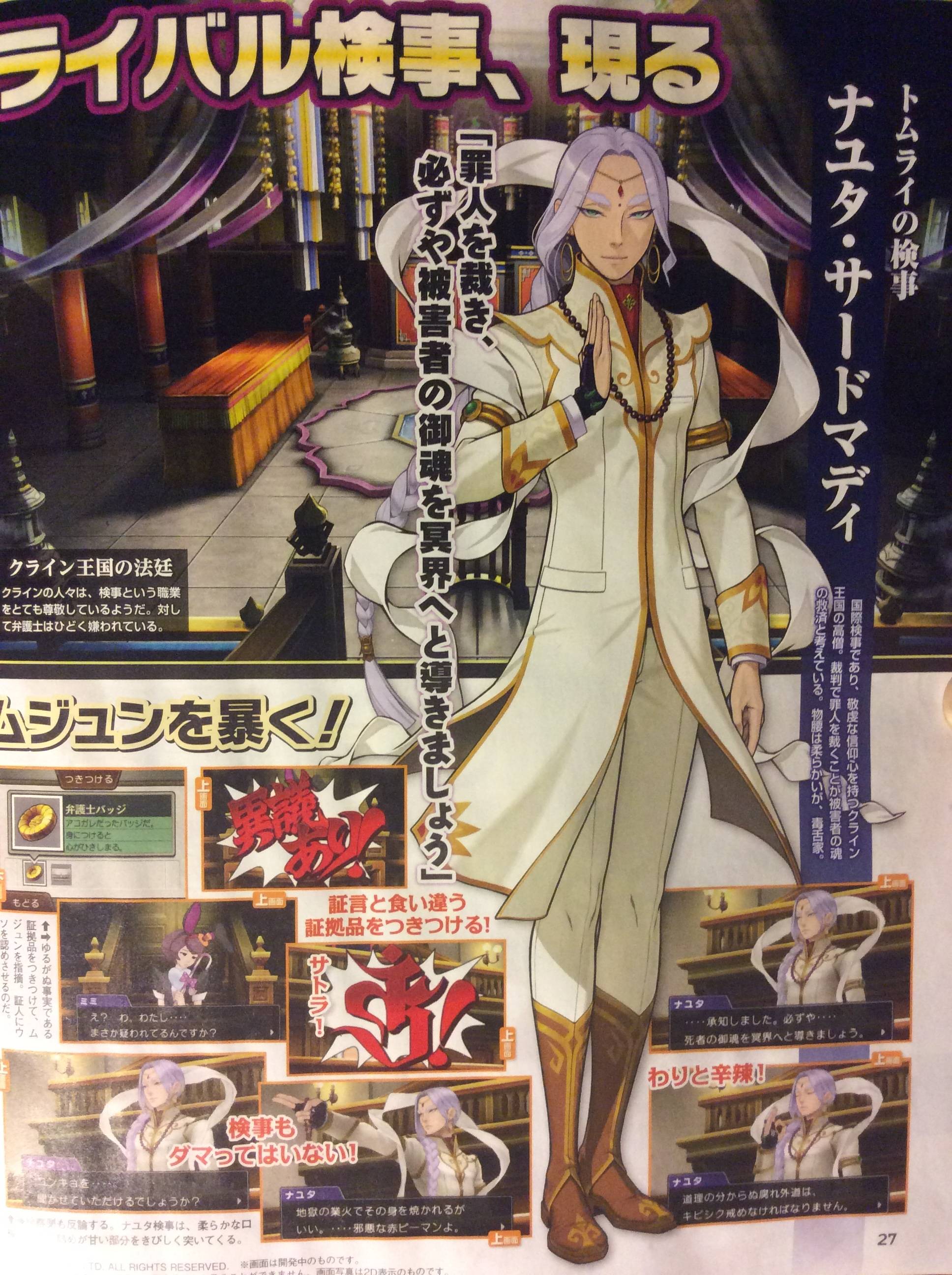 Some of the most memorable characters from the Ace Attorney franchise have been the prosecutors that face off against Phoenix, Apollo and co. in court. Via some early Famitsu scans, we now know who the rival prosecutor in the upcoming Ace Attorney 6 will be. The character's gender, by the way, is not 100% clear at the moment. Both the text and the picture are somewhat ambiguous. The folks over at Court-Records have also provided the following translated tidbit from Famitsu:
The Funeral Prosecutor – Nayuta Samadhi
International prosecutor and an eminent monk in the Kingdom of Kurain with a devout belief in [her] religion. She believes that convicting the guilty in court means salvation for their victims. Has a soft demeanor, but has a sharp tongue.
"Let's judge upon the guilty and guide the spirits of their victims to the afterlife"

Objection: "Satora"
This month's issue of Nintendo Dream has a feature on Ace Attorney 6. Thanks to the folks on Court Records, some of the information has been made known.
Here's a summary from the site:
– FUSE Takuro is the art director for this game (officially)
– YAMAZAKI was "scenario director" for Ace Attorney 5, which meant he could focus on the story
– Now the "normal" director of the game, being the person responsible for all that's going on on the development floor
– FUSE was AA5's art director, but this time he's both art director and co-director of the game
– YAMAZAKI sets out the larger creative course for the game, while FUSE makes the calls on the level beneath that
– Currently in a playable state
– Because many people said AA5 was to easy, they're now carefully checking how they present hints to the players
– Because people thought the Spirit Vision system in the TGS 2015 demo was difficult, they've tweaked that
– The 3D models of the characters who appeared in the previous games like Phoenix and Apollo have all been remade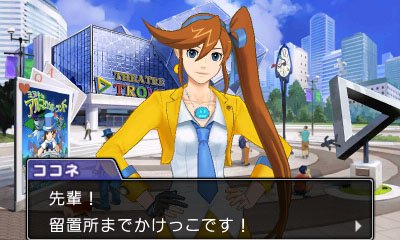 New details about Ace Attorney 6 are emerging from Jump Festa 2016.
First up, Athena Cykes will be returning in the game. She previously appeared in Phoenix Wright: Ace Attorney – Dual Destinies. Also shown in a demo at Jump Festa, free investigations from previous titles will be possible.
We'll keep you updated as we hear more about Ace Attorney 6.