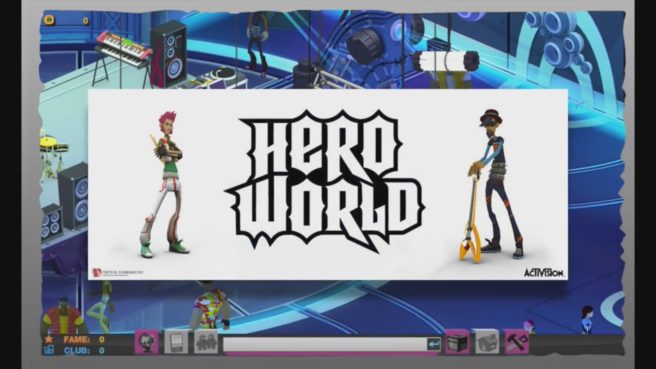 Several years ago, Activision teamed up with Virtual Playground in hopes of creating a MMO of sorts for its music-based games. The goal was to have it connect with Guitar Hero 7, DJ Hero 3, future Band Hero titles, and more across Wii as well as other consoles.
Ultimately, we never saw the MMO – which would have carried the name "Hero World" – when Activision scrapped all of its "Hero" releases. Virtual Playground attempted to turn the project into different forms as a means of appealing to other partners and receive funding, but its efforts did not result in success. The company ended up filing for bankruptcy in mid-2011, four months after Activision pulled the plug on Hero World.
Take a look at the full report on the MMO from Liam Robertson and Unseen64 below.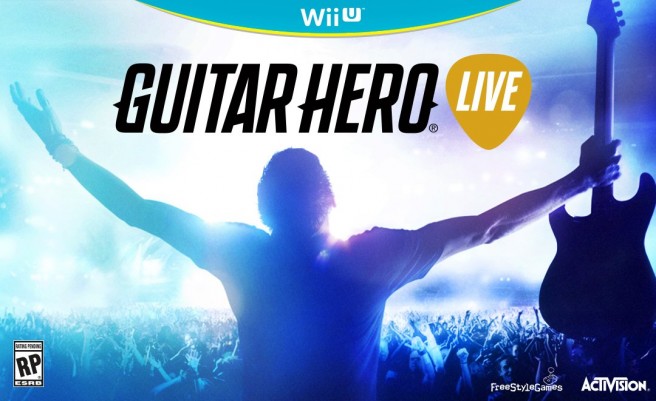 Guitar Hero Live has added another set of songs, including some beloved 80s classics thanks to three new Premium Shows. Here's this week's lineup:
Back to the Eighties
· Europe – Rock the Night
· Lita Ford – Kiss Me Deadly
· Quiet Riot – Bang Your Head (Metal Health)
Stadium Rock Anthems
· Bon Jovi – Livin' on a Prayer
· Def Leppard – Pour Some Sugar On Me
· KISS – Crazy Crazy Nights
Hair Metal Mayhem
· Poison – Nothin' But a Good Time
· Mötley Crüe – Girls, Girls, Girls
· L.A. Guns – Rip and Tear
Source: Activision PR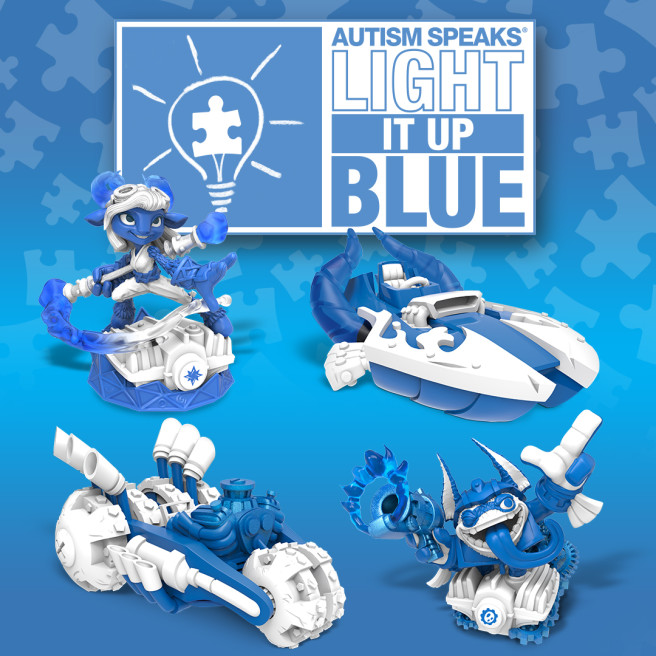 Activision is using its Skylanders franchise to support the millions of families affected by autism. Through one-of-a-kind toys, Skylanders and Autism Speaks are teaming up to raise awareness for an important cause during April's Autism Awareness Month.
These toys are blue and white to reflect Autism Speaks' official colors. The "Power Blue" Skylanders SuperChargers feature Splat and Trigger Happy, along with their SuperCharged vehicles Splatter Splasher and Gold Rusher. The full set appears in-game as their special colors. The toys are actually on store shelves in the United States and Europe now, with Canada to follow on April 1.
Activision is also extending its plans to promote Autism Awareness Month through the following activities:
– Launching employee education and employee-donation matching programs
– In recognition of World Autism Awareness Day, employees will have the opportunity to participate in the Autism Speaks Walk on April 2 at the Rose Bowl in Pasadena
– Making donations to non-profits that are making a difference in the autism community
Source: Activision PR