New 3DS themes are now available for purchase, and they're all based on Animal Crossing: New Leaf.
The following themes have been added:
Animal Crossing: New Leaf: Isabelle at Town Hall
Animal Crossing: New Leaf: Mabel Able
Animal Crossing: New Leaf: Sable Able
Animal Crossing: New Leaf: Timmy & Tommy Nook
Animal Crossing: New Leaf: Colorful Pattern
Animal Crossing: New Leaf: Bulletin Board
Each of these themes are out now in North America and Europe. Pricing is set at $1.99 per download.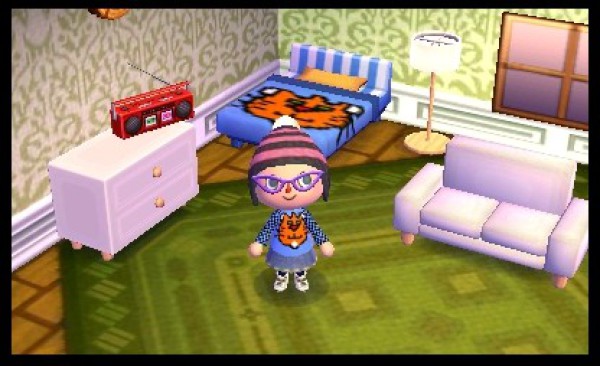 Wired has published a new wave of quotes from Animal Crossing: New Leaf producer Katsuya Eguchi and director Aya Kyogoku. Most of the comments pertain to the team working on the 3DS game, though there are also a few more general topics, such as the possibility of letting players change their skin tone in the future.
Check out Wired's article in full (it's quite interesting!) here. For comments rounded up from Eguchi and Kyogoku, read on below.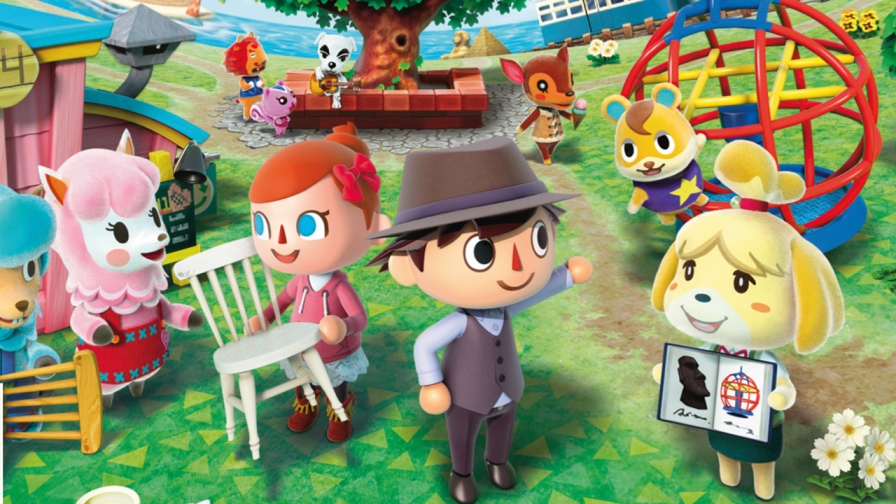 Joystiq has published a few Animal Crossing-related tidbits coming from series creator Katsuya Eguchi and New Leaf director Aya Kyogoku. You can find them rounded up below.
– With the original N64 game, Eguchi's team was focused on making a second place to live rather than a game
– With so many different perspectives of life existing in the world, it's difficult to build a universally welcoming foundation for everyone to find their second home
– The team kept this challenge in mind when starting on New Leaf
– This resulted in the game's development team encompassing members from different age groups and walks of life
– Staff could submit clothing and furniture ideas to asset designers no matter their role on the team
– Animal Crossing is built on the foundations of knowing that most of life's highlights stem from interacting with other people
– Items offered through StreetPass are meant to encourage that sense of sharing from other players
– If many people head to a store in search of an item, Kyogoku hopes that they'll StreetPass with one another during their visit
– Eguchi views StreetPass as an incentive for players to take Animal Crossing with them in their daily lives in case they cross paths with other StreetPass-savvy players outside of their primary homes
– Eguchi said that maintaining the calendar's influence is part of why the series has stayed away from implementing microtransactions
– Special items are more about rewarding event attendance and less about filling out a checklist
– In the future, Eguchi hopes to reach regions he feels are untapped like Australia
– He also wants to use the quirks supplied in Nintendo's hardware to show off new elements of life in Animal Crossing's world
Animal Crossing: New Leaf director Aya Kyogoku and producer Katsuya Eguchi just wrapped up a postmortem for the game at GDC 2014 a short while ago. You can find photos from the event above, and some information shared during the session below.
– Ms Ayogoku was the first female game designer at Nintendo EAD when she started just a few years ago
– She emphasizes that we need more female developers in the industry
– Nearly 50% of the Animal Crossing: New Leaf team was female – co-director Aya Kyogoku
– Big success on New Leaf – it saw shortages in Japan
– Suggests development was "smooth sailing" but it wasn't without challenges
– After the Wii version, New Leaf had to address series fatigue
– Therefore the team remembered its core: "Animal Crossing is a communication tool"
– Like the Zelda team, Animal Crossing: New Leaf rethought the series' conventions
– Communication was the common thread. It's its core
– New Leaf didn't have 11th hour stress at the end of development due to subdued pace
– In-game events helped team mood
– Aya Kyogoku recommends New Leaf to other developers if working on their games becomes too stressful
– The team communicated and celebrated with each other during development using themes from the game
– No matter your role, #ACNL team members were free to contribute new ideas for characters, furniture, etc
– 7.38 million units sold worldwide to date
A pair of first-party 3DS titles are on sale at both Amazon and Best Buy. You can pick up Mario Kart 7 (Amazon
, Best Buy) and Animal Crossing: New Leaf (Amazon
, Best Buy) for $5 off each.
Also worth mentioning, Amazon has the Wii Fit U bundle
available for $64.59. This comes with the game, Balance Board, and Fit Meter.
Thanks to Jake for the tip.
Nintendo has added in a new reward over on its North American Club Nintendo site. As of now, members can select a 2-poster set for Animal Crossing: New Leaf.
You can find the new reward here. It's available for 500 coins.