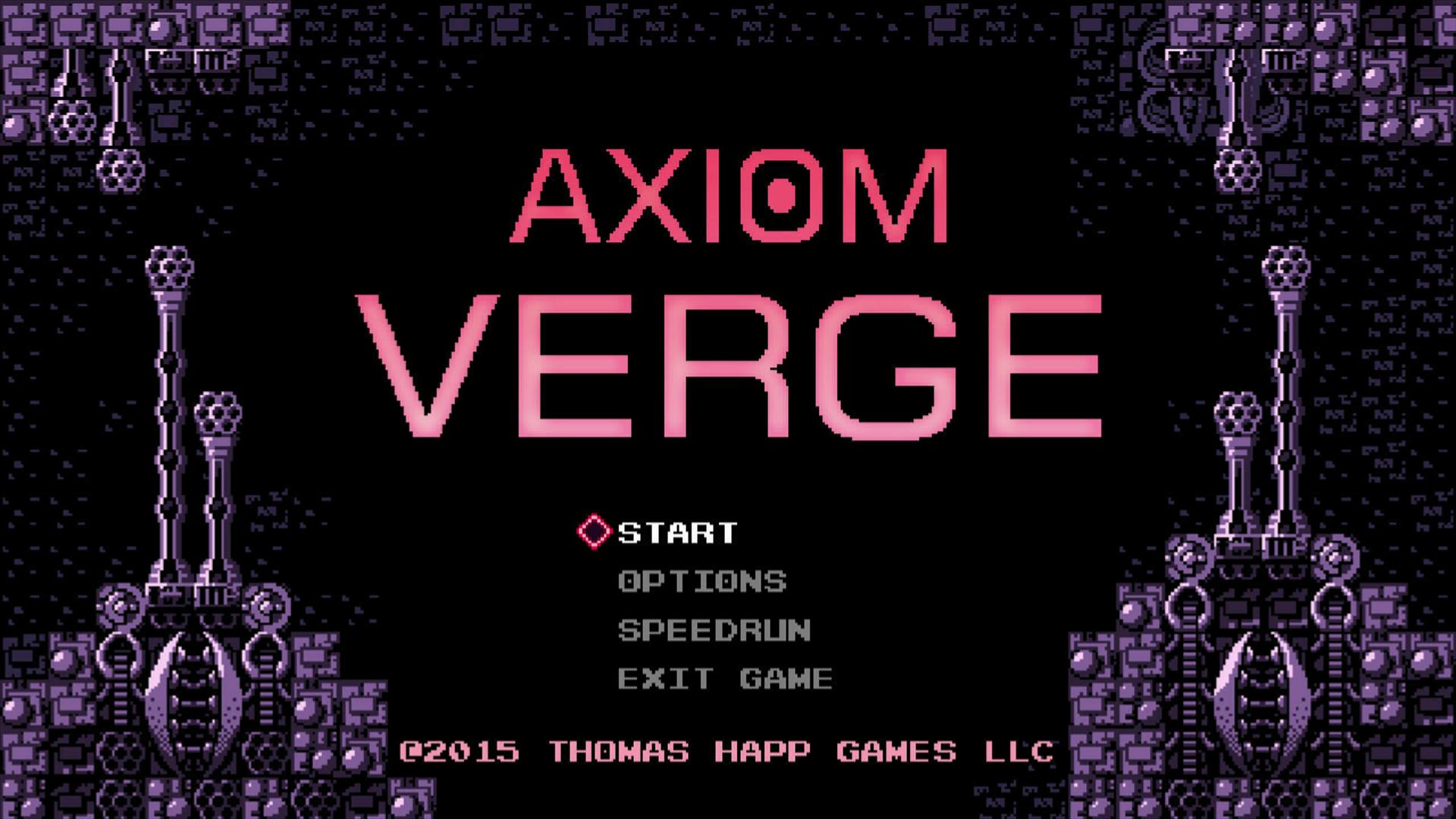 Axiom Verge will be released on the Wii U eShop on September 1. Some direct-feed footage has come in early though, which you can see below.
Axiom Verge still has a strong shot of landing on NX. On Twitter, the game's official Twitter account mentioned that a port is "fairly likely", though the lack of information about the system means it isn't certain just yet.
The tweet reads:
@JGebicker I think it's fairly likely, but we still don't have enough info to say for sure.

— Axiom Verge (@AxiomVerge) August 16, 2016
The prospects of an Axiom Verge NX port first came about in April. It was said that a release for the new platform's launch could be a possibility.
As we found out a few days ago, Axiom Verge is scheduled to hit Wii U on September 1. You'll be able to grab the game as a digital download from the eShop on that date.
Thanks to Dry Bone Koopa for the tip.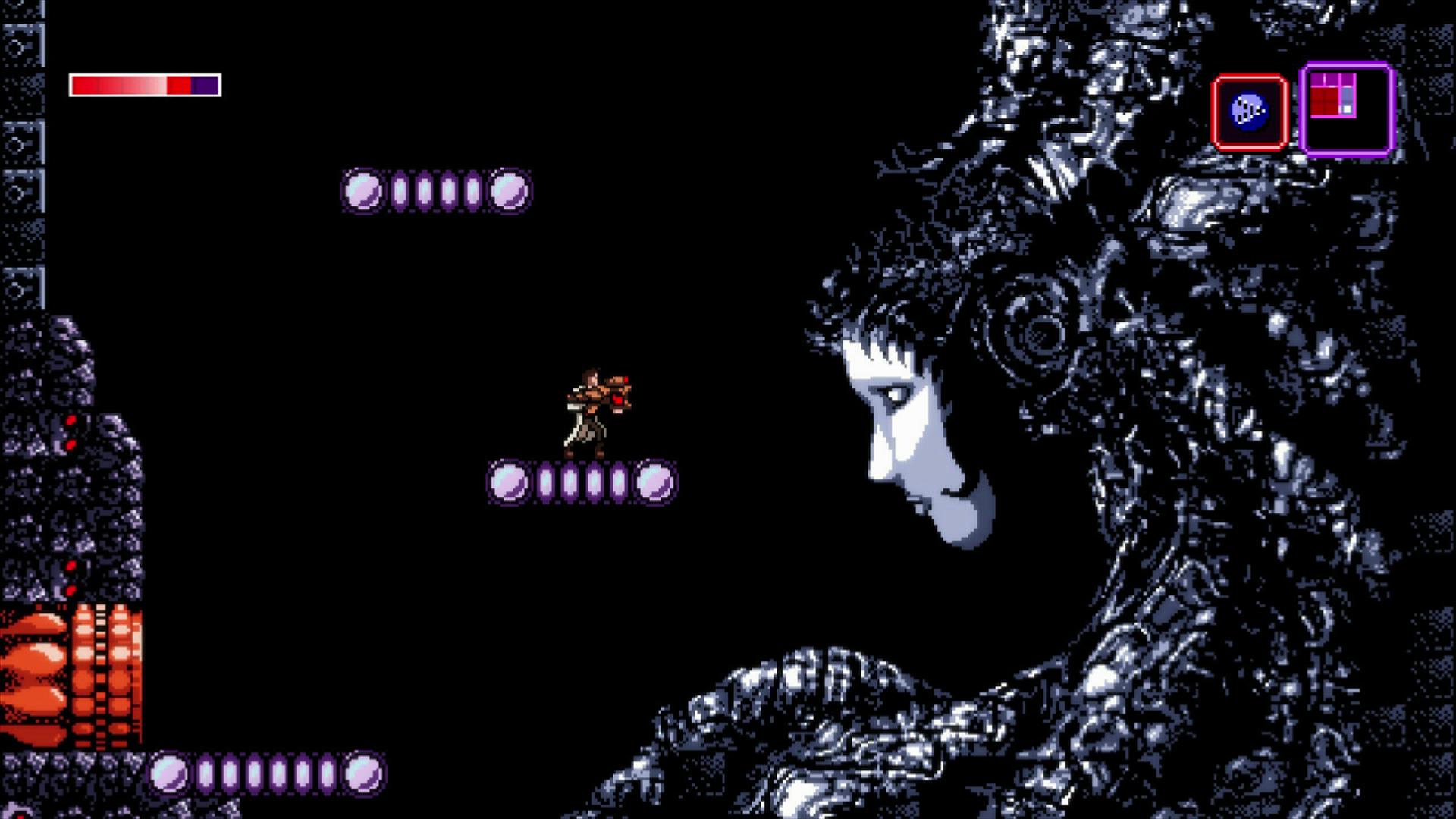 It's official: Axiom Verge is heading to Wii U on September 1 in both North America and Europe. Creator Tom Happ announced the news in a blog post today, though we first heard about the news through an eShop listing this weekend.
Happ says Axiom Verge will likely be the best on Wii U. It's the only console version with leaderboards for the Speedrun Mode, and it also features off-TV play as well as a map on the GamePad.
Here's what Happ had to say in his blog post:
I've been waiting a long time to be able to say this: Axiom Verge will be coming to Wii U on September 1 in both the NOA and NOE regions!

When I first announced Axiom Verge about 4 years ago, there was tremendous excitement from Nintendo fans who had been waiting for years for a true 2D Metroid-style action/adventure/exploration game. Because of some technical issues, however, I wasn't able to launch it on a Nintendo platform straight away. Some people were understandably upset: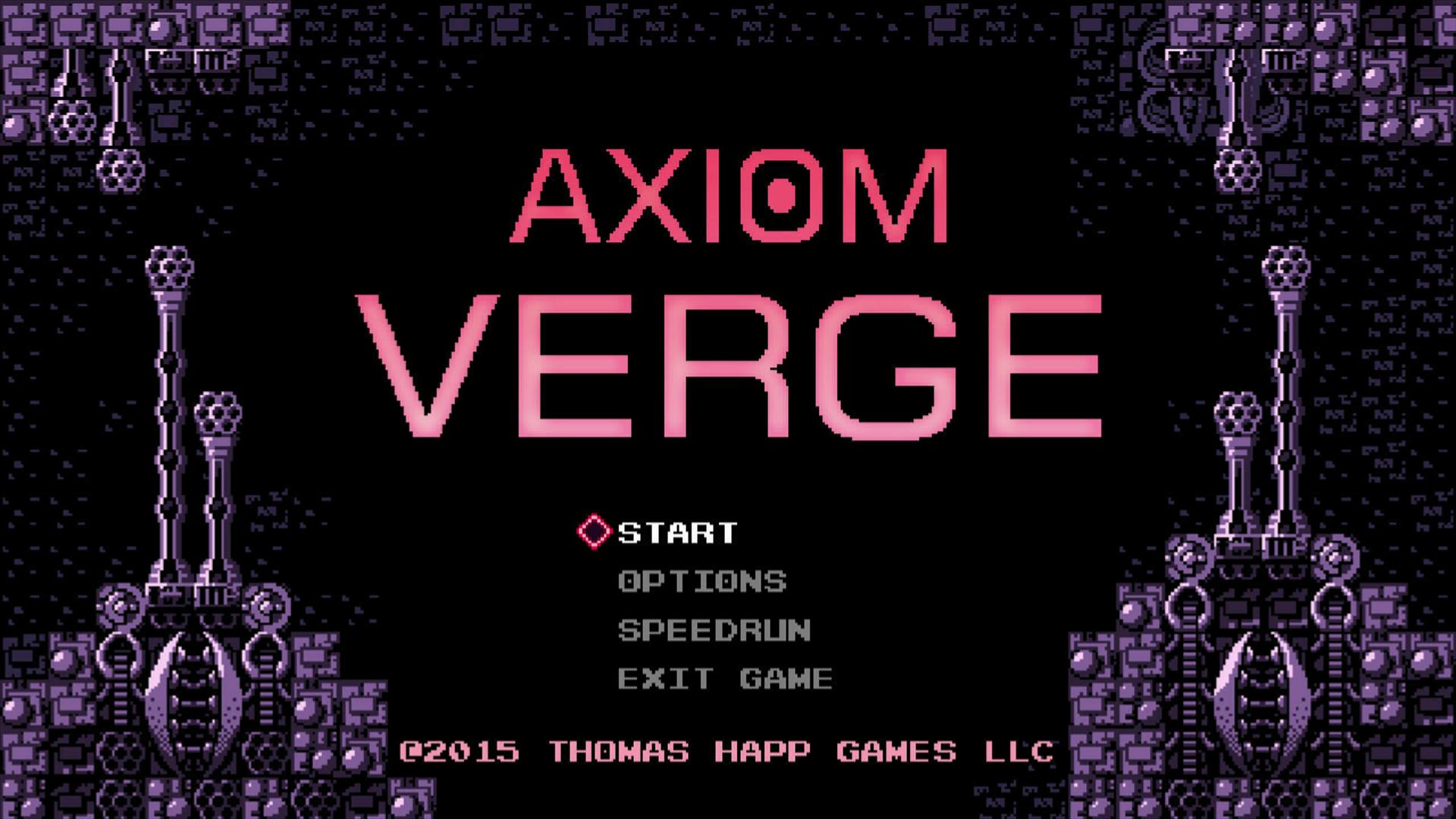 Axiom Verge might be making its way to Wii U early next month. On the eShop, a date of September 1 appeared, though only briefly. It also showed for a short time as an upcoming title, but has since been removed from the section. Visiting Axiom Verge's eShop page now simply shows a date of "TBD".
There are one of two possibilities here. Either Nintendo didn't want folks knowing about Axiom Verge's release date yet, or a mistake was made. We do know that September 1 is a Thursday – when most digital games are out. September 1 would also still fit in with the planned summer launch.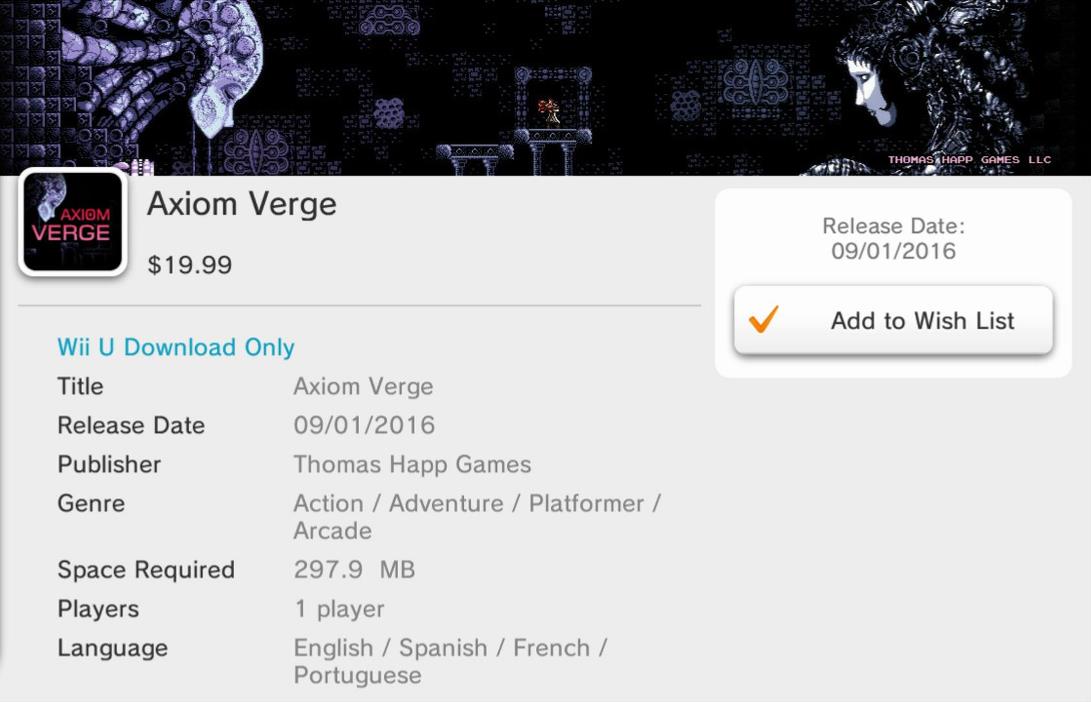 In any case, we should be hearing about when Axiom Verge is coming in the very near future. We've included an overview and some screenshots from the eShop listing below.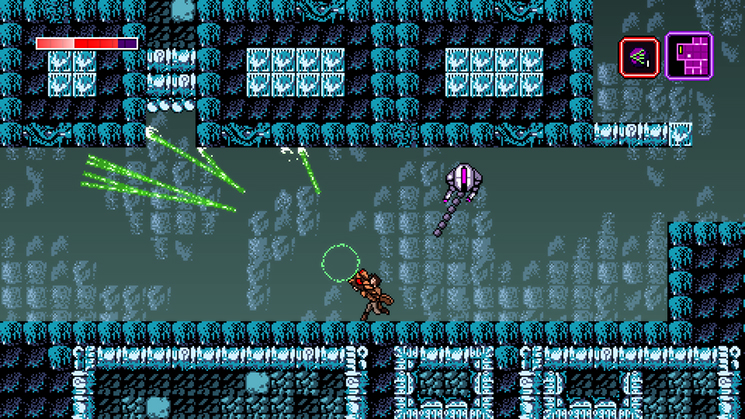 Axiom Verge will be heading to Wii U very soon. But could there be a chance of a 3DS version as well? Possibly.
Creator Tom Happ says he's investigating a potential 3DS port at the moment. However, there are some technical challenges that would need to be taken into consideration. For one thing, Axiom Verge was originally made to run at a 1280×720 (720p) resolution. Shader effects are also used which require more than what the 3DS offers. Happ did note that these aspects would not necessarily be insurmountable.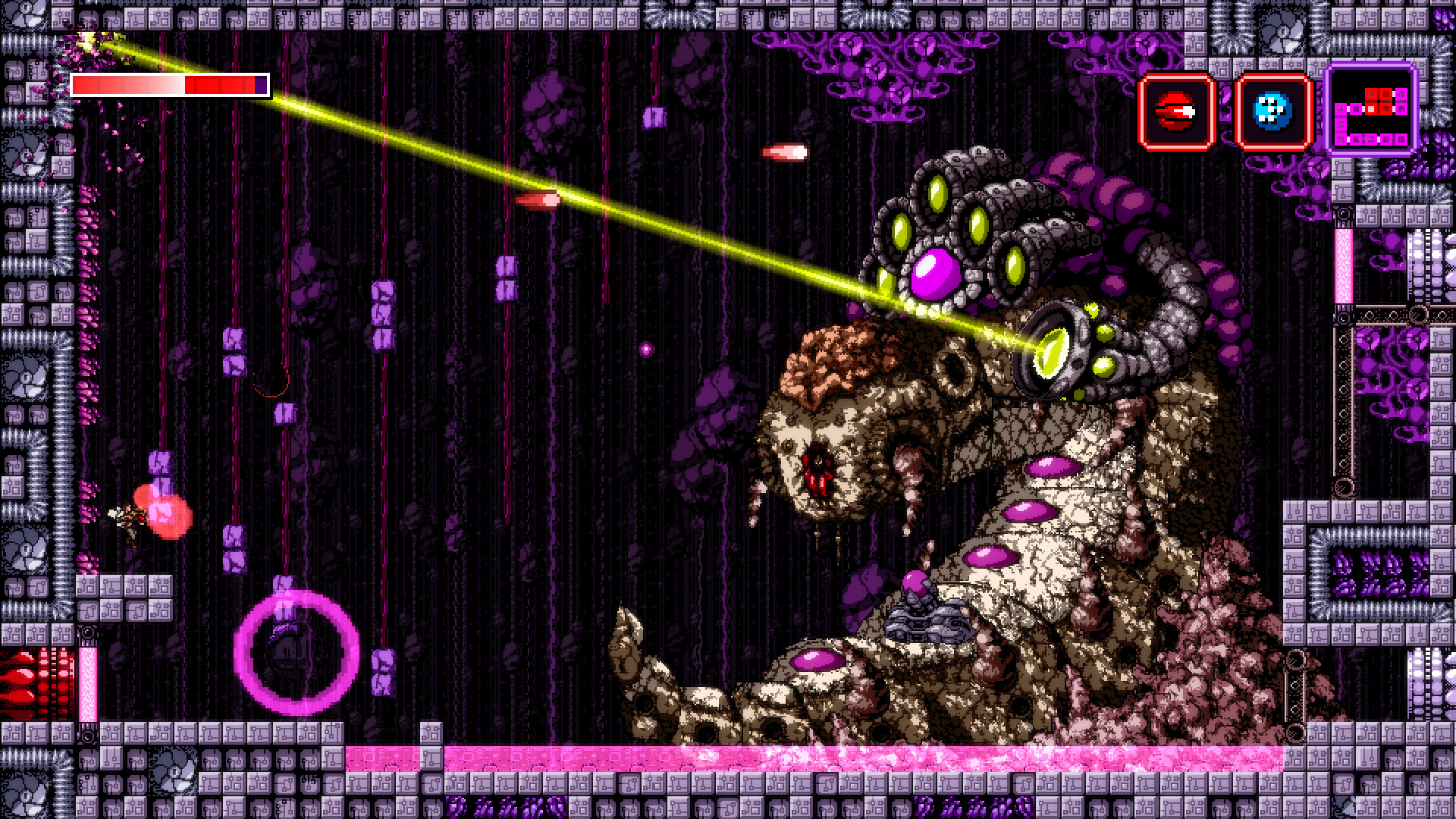 Nintendo World Report has 14 minutes of direct-feed footage of Axiom Verge running on Wii U from E3. Take a look at the gameplay below.
Axiom Verge will finally be launching on Wii U this summer. There will be some GamePad integration, which creator Tom Happ touched on while speaking with Nintendo Life.
Happ told the site:
It was kind of a no-brainer with this sort of game – exploration and item acquisition are the main things you want the player to be focused on. I think anyone who's ever played a "metroidvania" has felt some frustration at trying to reconcile the tiny minimap with what they're seeing on the big map in the menu, having to always switch back and forth – this ameliorates that a lot, plus in Axiom Verge's case, the huge amount of weapons you normally have to scroll through in an item wheel. There'd probably be an uprising if I used that secondary screen for anything else.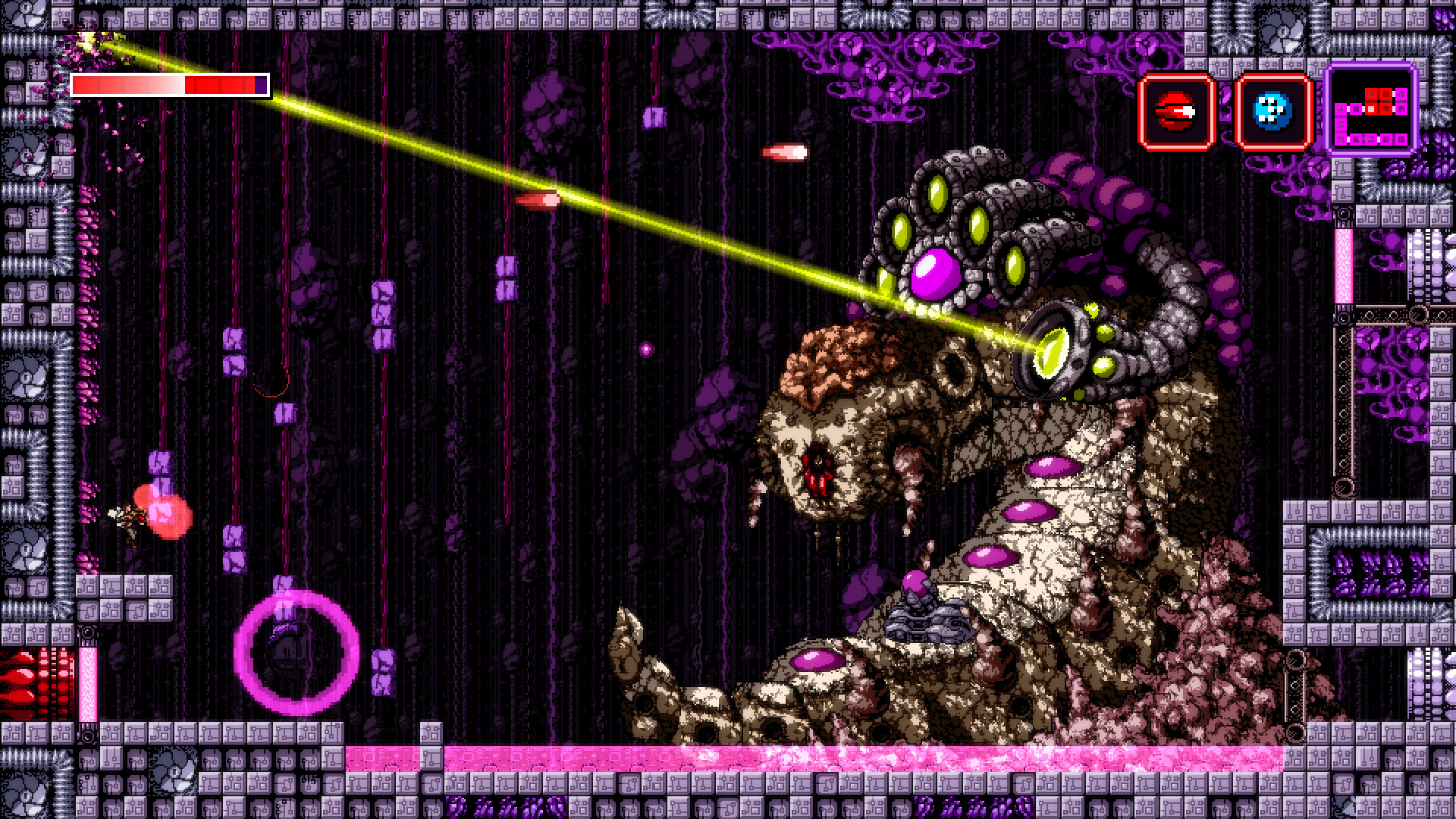 A new Axiom Verge trailer has landed on Nintendo's YouTube page for E3 2016. Give it a look below.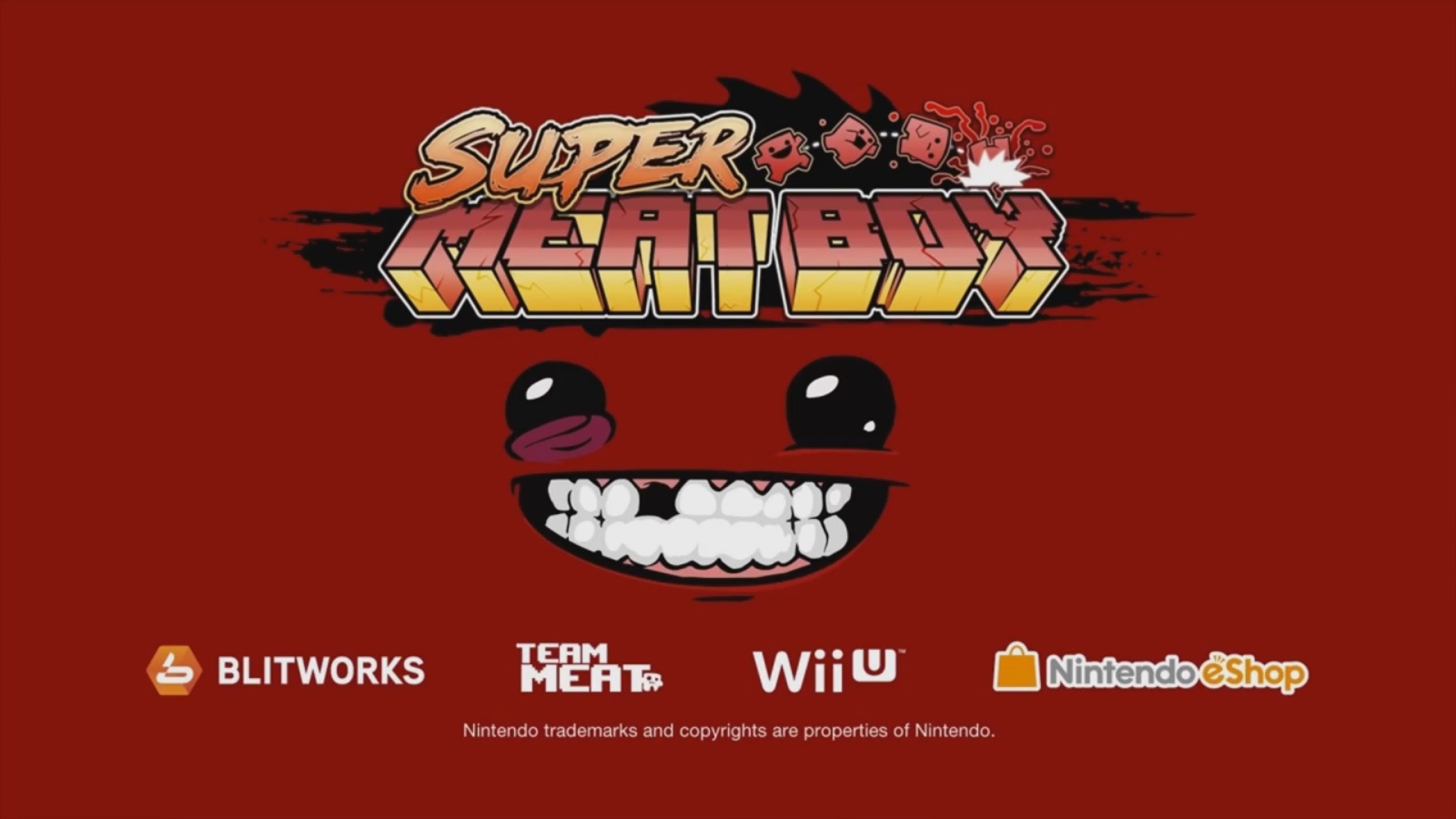 BlitWorks has ported some big indie titles to Wii U. The studio just brought Super Meat Boy to the eShop last month, and previously worked on Don't Starve as well as Badland. They're not stopping there though. BlitWorks is currently cooking up Wii U versions of the Metroid-esque Axiom Verge and the F-Zero-inspired racer The Next Penelope.
We recently caught up with BlitWorks co-founder Ángel Horna to learn more about BlitWorks and what it's like porting games to Wii U. Horna spoke about why the eShop version of Super Meat Boy wasn't an entirely easy task (and how it came about in the first place), gave updates on The Next Penelope as well as Axiom Verge, and much more.
Head past the break for our full discussion.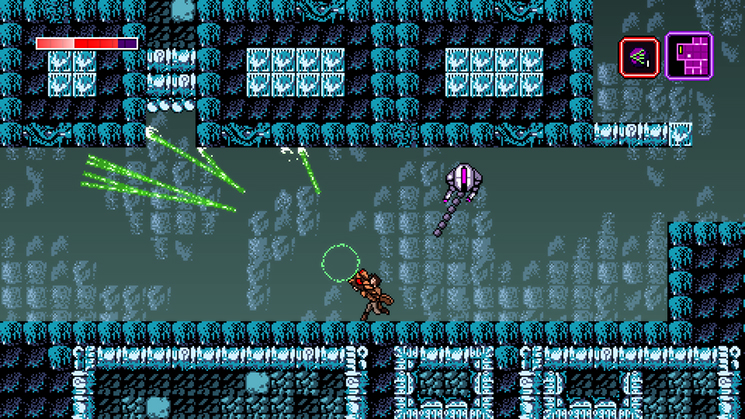 At PAX East 2016, the Wii U version of Axiom Verge was on display. Destructoid took a look at the game and also spoke with creator Tom Happ. View some off-screen footage in the video below, which also has some commentary from Happ as well.