Those who pre-order Sonic Boom: Rise of Lyric will receive luminous costumes, SEGA has announced. You can reserve the game here.
.
SEGA shared today's news on Twitter:
[US ONLY] Pre-order Sonic Boom: Rise of Lyric at @Amazon and unlock luminous costumes! http://t.co/p0J7EfE3dS pic.twitter.com/UMi7MSEGEV

— Sonic the Hedgehog (@sonic_hedgehog) August 25, 2014
Sonic Boom: Rise of Lyric will feature a pair of "fan favorite characters", Big Red Button Entertainment has teased.
In an interview with GamesTM this month, creative director Bob Rafei teased:
We looked at the rich universe and history of Sonic and began to gravitate towards characters that best fit into our objective to make an epic adventure game. Dr Eggman was a very fun character to explore and created a really fun dynamic to Lyric's straight man super villain vibe. Also there are two fan favourite characters that we're excited to add.
Anyone want to take a guess as to who Rafei is teasing here?!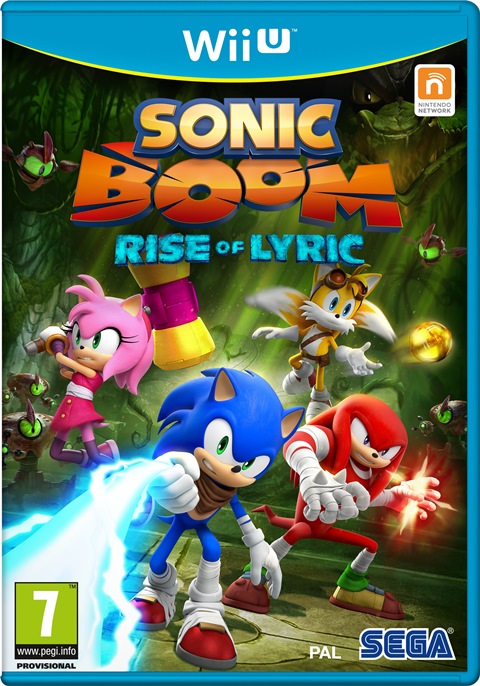 At this  year's E3, Sanzaru Games' Matt Kraemer caught up with the folks over at NWR about Sonic Boom. Check out what he had to say below
Sonic Boom won't have any microtransations, according to SEGA of America's senior director of marketing Marcella Churchill.
DLC is another story. Additional content isn't confirmed, though it hasn't been ruled out either.
Churchill only said the following regarding DLC: "There is currently no news on DLC for the game."
– 4 stages in the E3 demo
– 2 were adventure-like
– Third was a boss battle against Robotnik
– Last one was a more traditional action stage
– Single-player demo
– Switch between Sonic and his friends with the d-pad
– Adventure stages feature puzzle-solving, exploration, brawling, and slower-paced platforming
– Levels include kill rooms, puzzles/exploration, and platforming
– Puzzle/exploration involves levers to pull or switches to push
– The game re-spawns the player close to where you fall without losing much progress
– Only lose a little damage when this happens
– One adventure stage is set in an underwater facility
– This includes secret rooms, and Amy's 2.5-D platforming segments
– Combat devolves into pushing Y for standard melee attacks
– Special move with X
– Special move depends on the character
– All characters have the energy beam
– Need to use the energy beam in a mini-boss battle and Eggman boss stage to throw smaller baddies at the boss
– Last stage was like a traditional Sonic action stage
– Sonic and his three friends run much faster through rollercoaster ramps and loop
– Some areas have you doing "lane shifting" via the L and R buttons
– Characters play similarly with subtle differences
– Ex: Knuckle is stronger, Amy has a triple jump as opposed to a double jump
– None of the characters are fast
– Knuckles cannot glide, and Tails cannot fly
– Tails can use his tail to fall more slowly