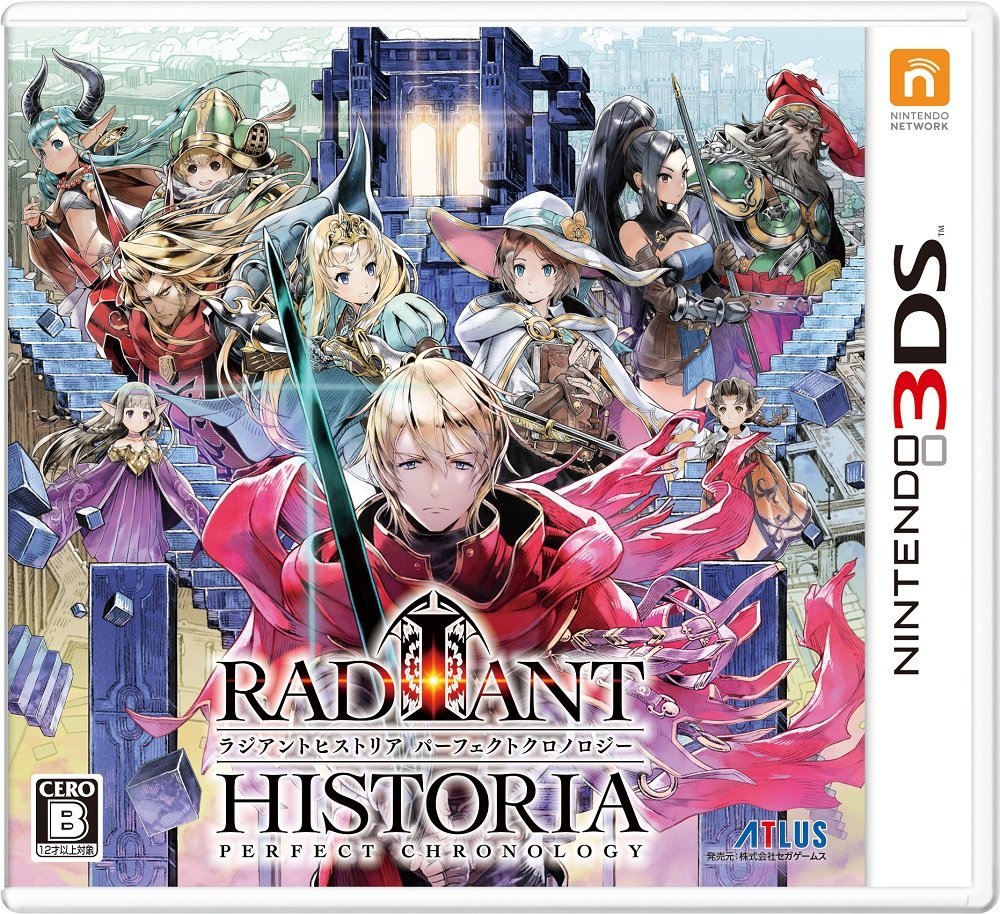 Atlus issued another update about Radiant Historia: Perfect Chronology today. Along with a bunch of screenshots, details were sent out primarily covering different areas, characters, and the battle system. Everything's been rounded up below, courtesy of Gematsu.
Celestia
– Simple society formed by the Satyros in the forests cast of Alistel
– Led by their Patriarch Barranca
– The Satyros have power over Mana and are protected by a holy tree suffused with it
– The Satyros that love to dance are mainly jovial and filled with curiosity
– Over the centuries, the Satyros have continued to isolate themselves from humans
– In contract to the Gutrals, who have completely severed ties with humanity, the Satyros still enter human settlements from time to time and participate in cultural exchanges
– Formally, though, Celestia has broken off diplomatic relations with humans
– Celestia is protected by a magic barrier, so humans can't enter
Vanoss (voiced by Tomohiro Tsuboi)
– Leads a troupe of travelling performers which includes Aht and Liese
– Always a gentleman and acts as Aht's "Uncle Vanos"
– Happy with his life as a wandering performer, but he is personally acquainted with the Patriarch of the Satyros, and seems to have his own agenda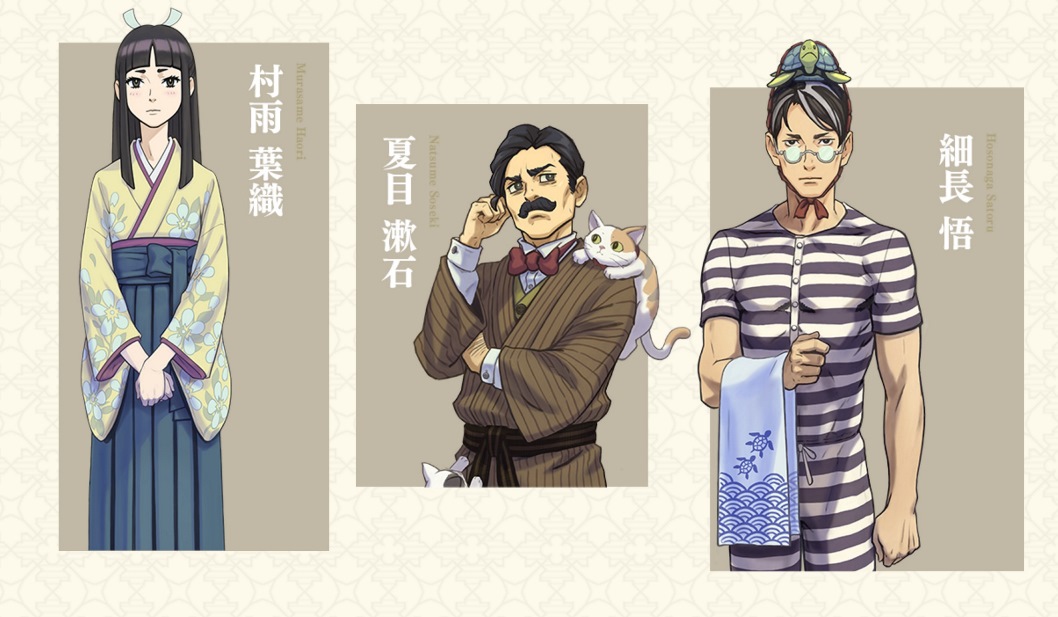 Capcom updated the Japanese website for The Great Ace Attorney 2 with three official character profiles. Supporting characters Haori Murasame, Soseki Natsume, and Satoru Hosonaga are all fully detailed.
Here's a summary, courtesy of Gematsu:
Haori Murasame
– Female student at Teito Yuumei University
– Susato Mikotoba's close friend
– Arrested on a quiet beach, which became the scene of a crime
– She is enrolled in the same study lab as the victim, an exchange student from Great Britain
Soseki Natsume
– Novelist
– Returns home from studying abroad in the British Empire
– Currently the author of the serial novel "I Am A Cat"
– He has attracted attention as an up-and-coming novelist returning home from Great Britain
– During his coverage witnessed an incident
– He is an acquaintance of Ryunosuke Naruhodo from past events
Satoru Hosonaga
– Imperial police detective
– Witnessed the incident while carrying out a mission at the beach
– In order to provide a perfect testimony, he stands in court replicating his appearance at the time of the incident
– A professional undercover detective, he is an acquaintance of Ryunosuke Naruhodo from past events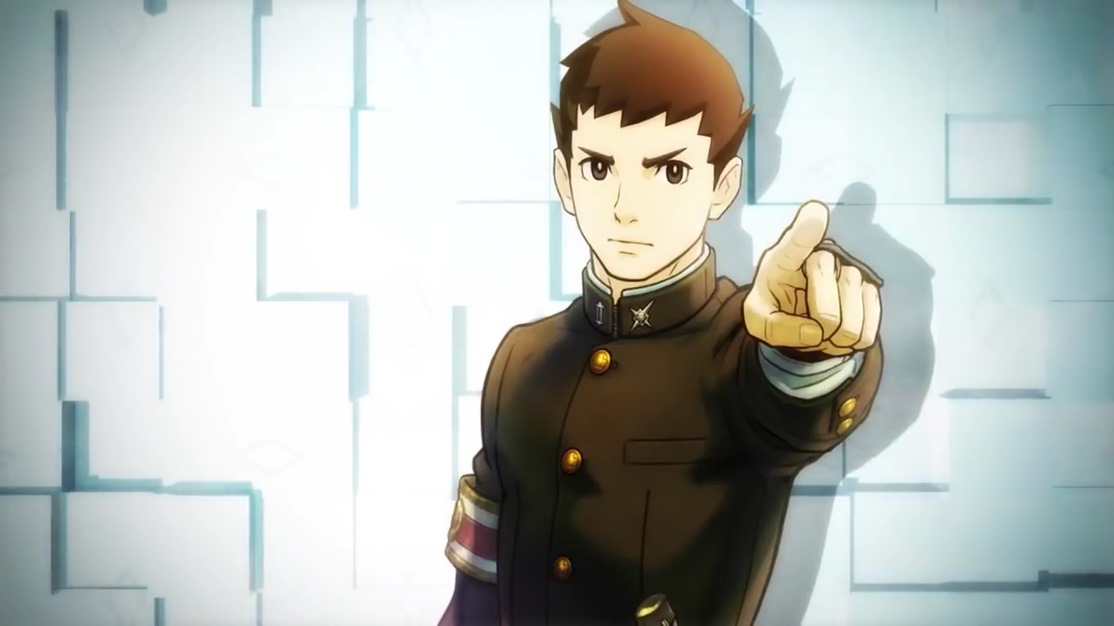 Capcom updated The Great Ace Attorney 2's website today with plenty of content. The big highlight is a new web demo, which can be played on PC and smartphone web browsers.
We also have the following information pertaining to the game:
Bonuses
– "Great Turnabout Story Set" – Included with limited quantities of The Great Ace Attorney 2 and won't be released in the future
– "Great Empire of Japan Chapter": great turnabout in the courtroom for Ryunosuke Naruhodo's close friend Kazuma Asogi
– "Great British Empire Chapter": great struggle in London for the great detective Sherlock Holmes
– "Special Costumes Set": bonus for early buyers; 3 costumes for Ryunosuke Naruhodo, Susato Mikotoba, and Sherlock Holmes; free from August 3 to August 31, and will cost money from September 1 onward
– Shop-Exclusive 3DS Themes – Geo and Yamada Denki will each offer an exclusive The Great Ace Attorney 2-style 3DS theme with your purchase of the game
The Great Ace Attorney 1&2 Limited Edition: Ryunosuke Naruhodo's Adventure and Resolution
– 7,200 yen
– Contains The Great Ace Attorney: Ryunosuke Naruhodo's Adventure – Best Price!, The Great Ace Attorney 2: Ryunosuke Naruhodo's Resolution, and a mini soundtrack CD with 10 carefully selected songs from The Great Ace Attorney 1&2
– All housed in an original design box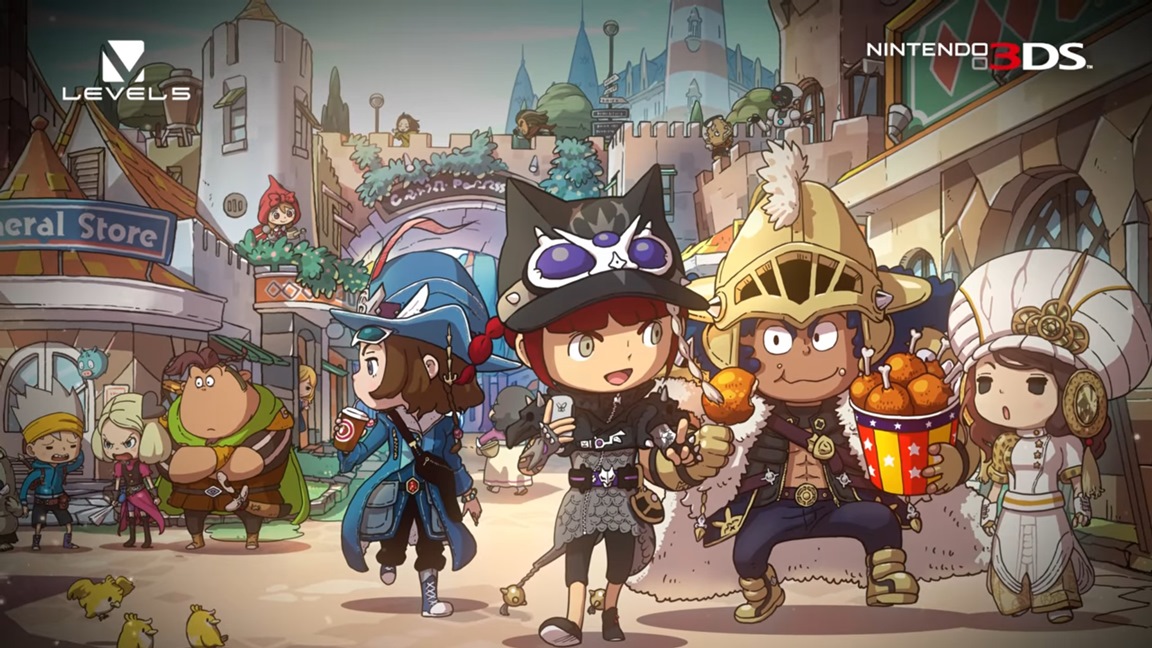 Level-5 first announced The Snack World back in 2015. During this week's Nintendo Direct, it was finally given a Japanese release date of July 13. More details about the game are shared on the official website.
The basic gist of The Snack World is to find rare items slumbering deep inside dungeons. The protagonist is the player's avatar whose looks can be customized.
This game will have an original scenario that's different from the anime. However, anime characters like Chap, Mayone, and Peperon will also appear.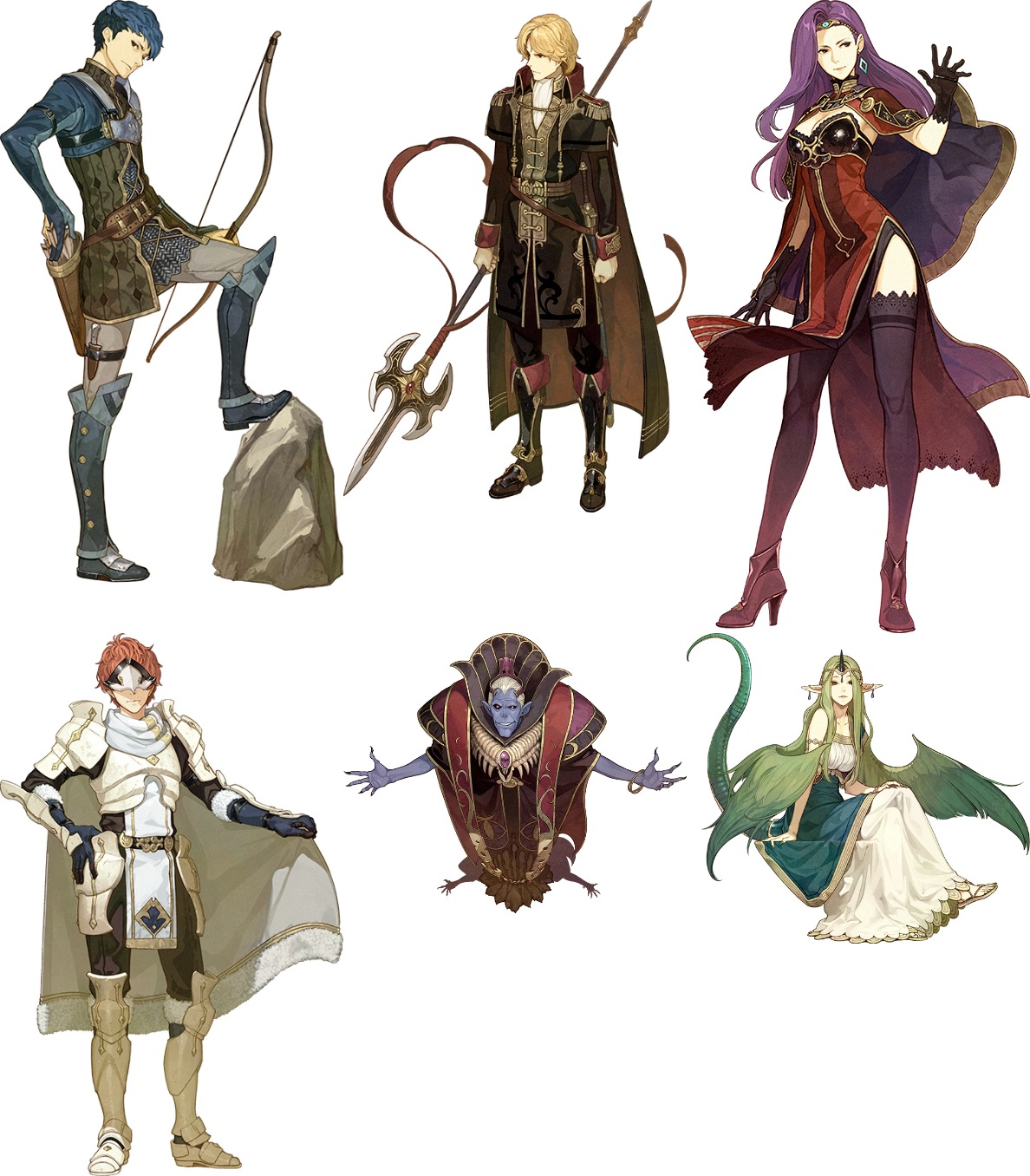 Nintendo updated the Japanese Fire Emblem Echoes website with more details about its cast of characters. Serenes Forest was kind enough to translate the information, which we've rounded up below.
Python
– Initial Class: Archer
– Voice Actor: Shinji Kawada
– Member of the Deliverance
– Born in a local town
– Was encouraged by a childhood friend to join the army
– Tends to view the world from a cynical angle
– Can be surprisingly serious and performs his duties with diligence
Zeke
– Voice Actor: Kazuhiko Inoue
– A knight of unknown origin
– Serves the Rigelian Empire
– Lost all recollection of his past, including his original name
– After washing up at Rigel, his undeniable skills earned him the position of general
– Opposes Alm not merely because he's a Rigelian general, but because of some other reason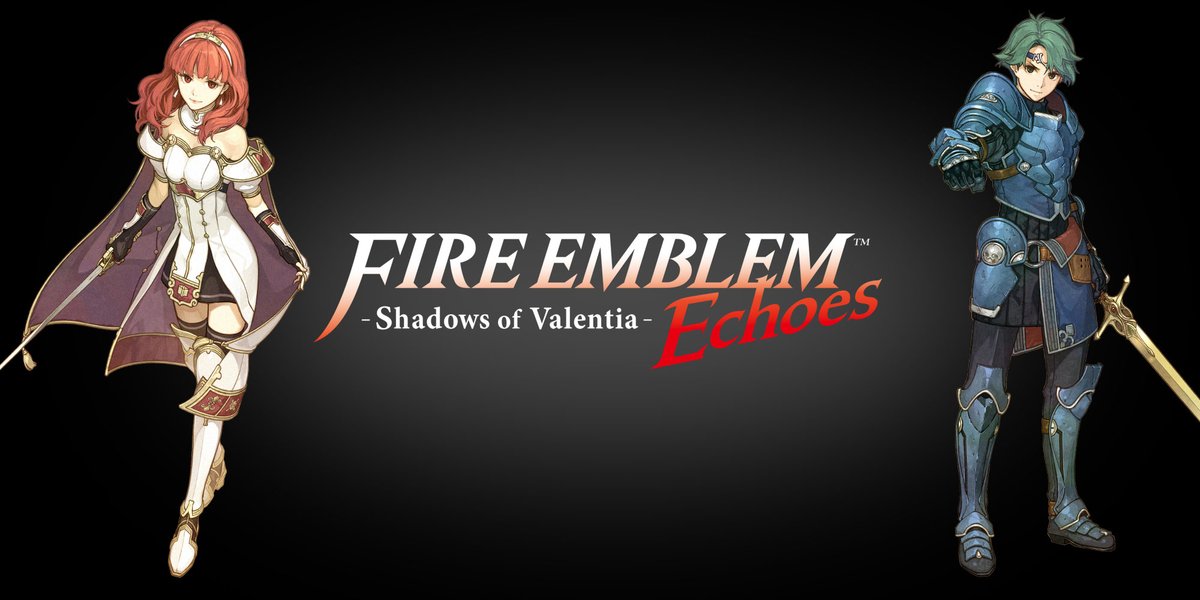 The Japanese Fire Emblem Echoes: Shadows of Valentia website was updated today, and it's brought along new details in the process. We have information about characters, the Mila's Turnwheel feature, and character growth.
We've rounded up all of the details below, courtesy of Serenes Forest. You can also find a gallery with art of the latest characters.
Clair
– Initial Class: Pegasus Knight
– Voice Actor: Aya Endo
– Clive's younger sister
– Member of the Deliverance
– Overbearingness is her one big flaw, not that she pays it any mind
– Cheery and pretty girl who loves to interact with any and everyone
Luthier
– Initial Class: Mage
– Voice Actor: Atsushi Kakehashi
– Lives in a village located at the Zofian borders
– He has fully devoted himself to mastering the art of sorcery and shows nary an interest to the people of society
– Finds it impossible to deal with his younger sister's selfish streaks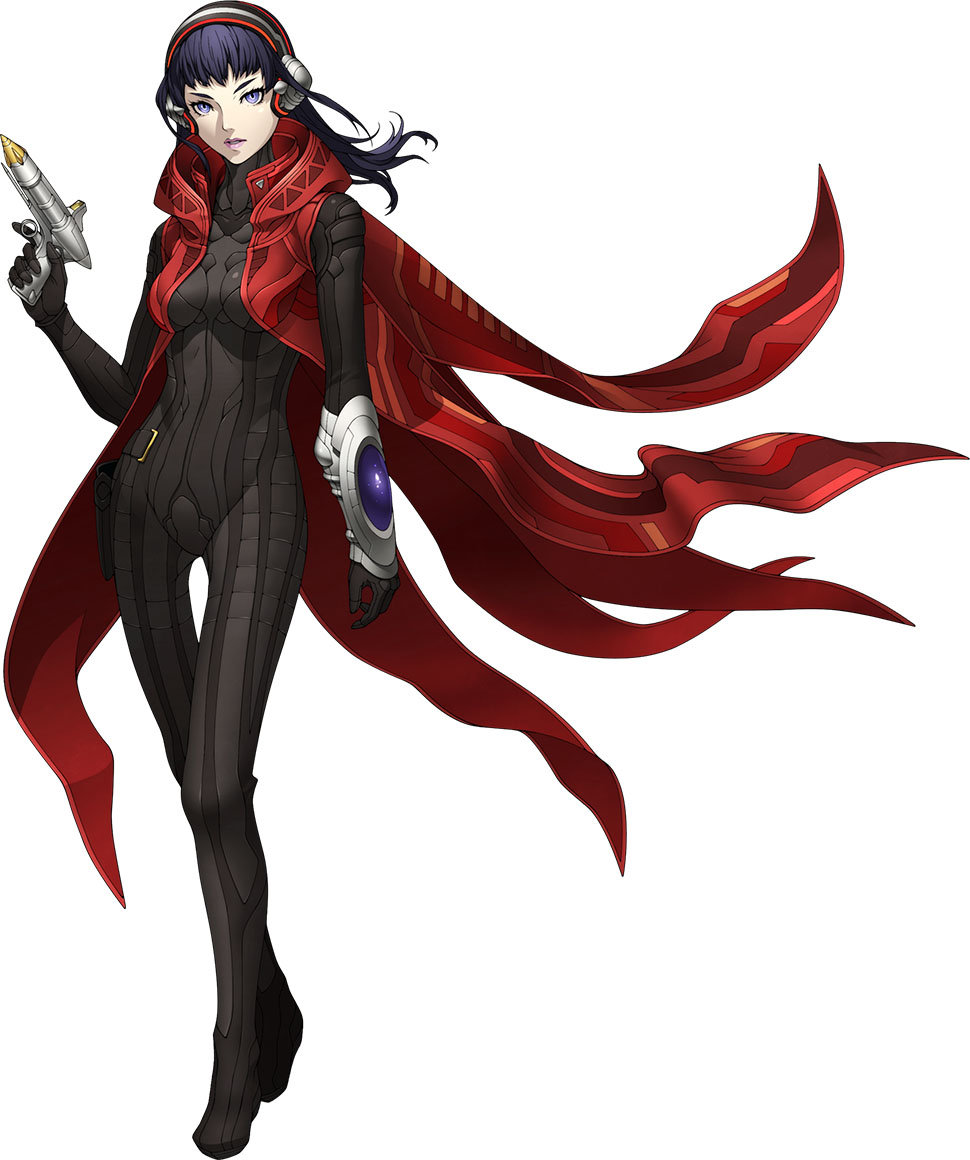 Atlus updated the Shin Megami Tensei: Deep Strange Journey website today with new content. Along with additional details, new screenshots are now available.
Below is the rundown of information, courtesy of Gematsu:
Story
– Set in 20XX AD
– Environmental destruction and ethnic conflict
– Takes place on a future earth where various problems still haven't been solved
– "It" suddenly appeared
– Schwarzwelt, the ruined land that appeared in the Antarctic, continued to expand while swallowing everything on the earth into nonexistence
– Strike Team goes to this mysterious land in hopes of saving humanity
– The things they witness will reveal the terrible truth of Schwarzwelt
Protagonist (voiced by Jun Hirose)
– USMC officer who underwent intense combat and command training between tours of duty
– Transferred to the Schwarzwelt Investigational Team by U.N. request
– Member of the Strike Team
– Duties include off-ship missions and providing security for the expedition
– On the crew roster for ship 1, the Red Sprite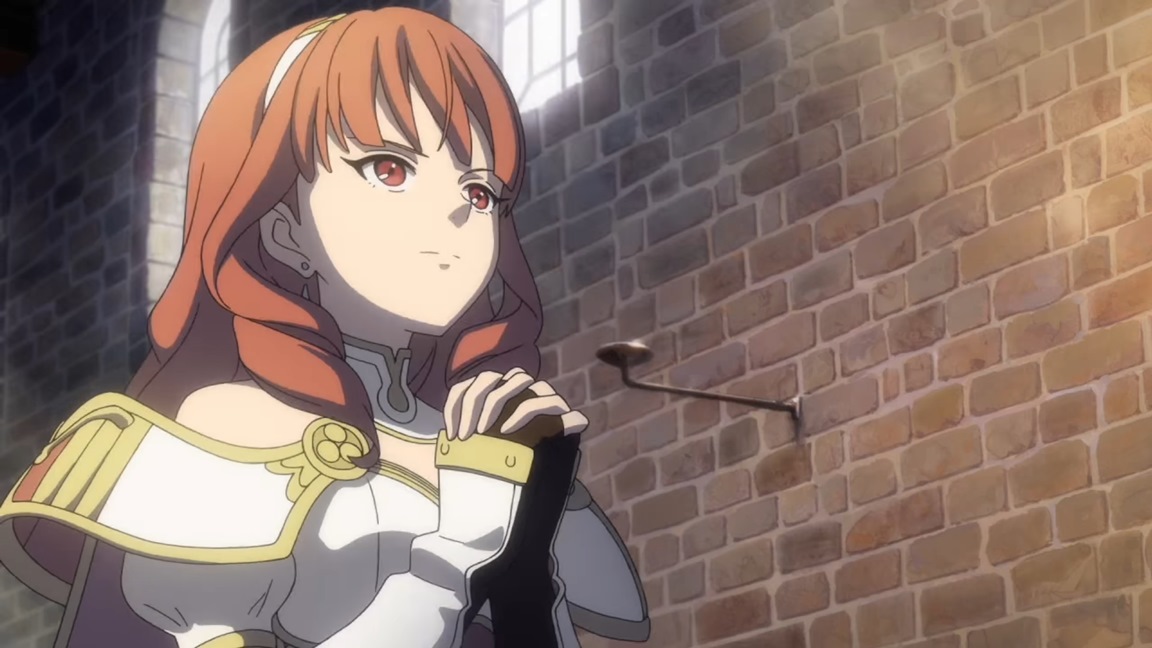 Fire Emblem Echoes: Shadows of Valentia is featured in Famitsu this week, and Serenes Forest went to the trouble of translating the new information. Continue on below for a roundup of details from the magazine.
Mila's Gear
– Mila's Gear: valuable contraption that can peer into the past and the future
– Use this to rewind the actions of units one unit at a time
– Ex: Mae gets KO'd by a Mercenary on Turn 1; rewind back to before the Mercenary attacked and try again
– There are limits and it can't be easily abused
– Gear icon in the bottom-right corner of the bottom screen is related to Mila's Gear
– The number may indicate the number of actions you can rewind
– As previously mentioned, also use Mila's Gear with amiibo
Berkut
– Voice Actor: Tatsuhisa Suzuki
– Rigelian Emperor's nephew
– Advocate of the nobility who prizes his social standing
– Convinced Desaix to turn traitor and instigate the Zofian coup d'etat
– Vying to be the next emperor and commands the invasion of Zofia to prove his military prowess
– Seems like Berkut will be filling in the role of villain or rival
– In one screenshot, he can be seen colluding with Desaix, the Zofian traitor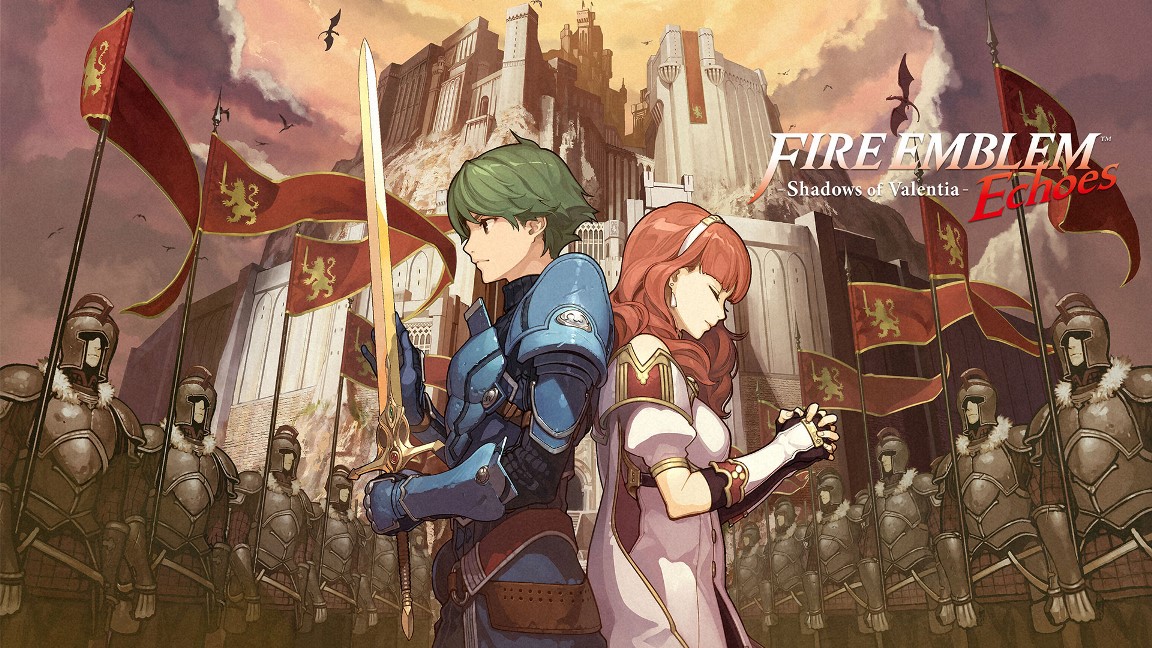 Thanks to VincentASM from Serenes Forest and Gematsu, even more details have come in for Fire Emblem Echoes. The latest information was transcribed from the official site. The timeline of events, characters, system, and battle are all covered here. We've rounded up all of the details below.
Timeline
Approximately 3000 years before the story
– At the land of Valentia, the sibling gods Duma and Mila went to war
– At the end of an arduous battle, Duma and Mila divided Valentia into two
– North ruled by Duma
– South ruled by Mila
– Boths sides declared to never invade the other
– This was the covenant of the gods
Year 1
– A sage with knowledge of the celestial bodies' motions introduced the notion of a calendar system to Mila, who acknowledged it
– This year was chosen as the first year of the Valentia Calendar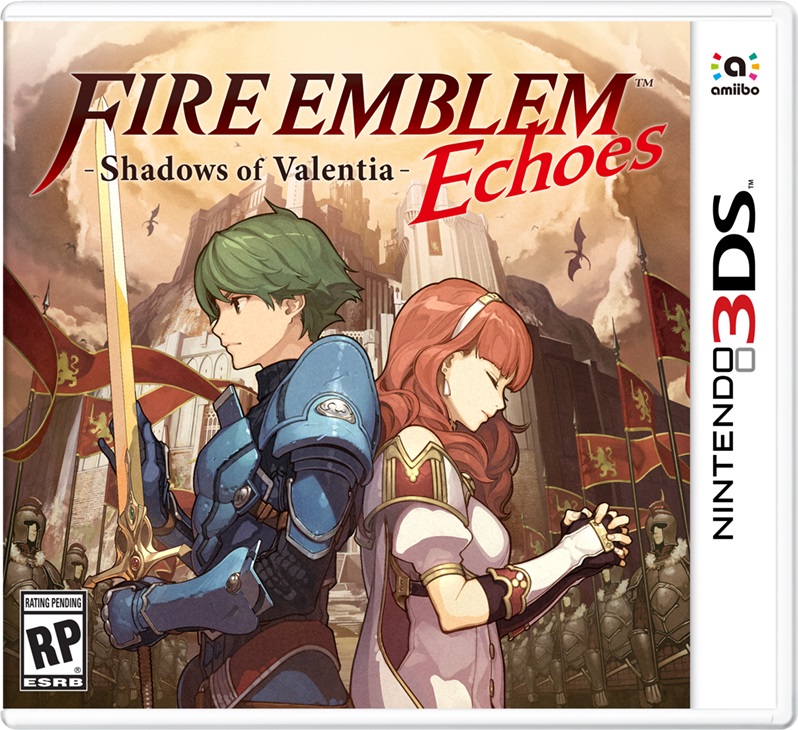 This week's issue of Famitsu has a new preview on Fire Emblem Echoes: Shadows of Valentia. The magazine provides new information about characters and systems in the game. Find a roundup of early details below, courtesy of Siliconera.
Characters
Berkut (CV: Tatsuhisa Suzuki)
– Emperor Rigel's nephew
– Aristocrat that places great importance on social status
– Guided the coup d'etat in Zofia by luring Desaix into betraying, and such
Effie (CV: Atsumi Tanezaki)
– Alm's childhood friend
– Joins the liberation army wit the sole thought of wanting to be by Alm at all times
– Starting class: "Villager"
Silque (CV: Yuka Inokuchi)
– Was saved by Alm after being imprisoned by bandits
– Entrusts her with a royal treasure called "Mila's Gear"
– Starting class: Sister
Systems
– Choose between "Normal" and "Hard" when first starting
– Can also choose battle rules between "Classic" that has perma-deaths after battles and "Casual" that allows any fallen characters to revive once back on the map
– Royal Treasure "Mila's Gear": special item for battles to rewind the movement of a unit
– Mila's Gear has limited uses
– Since there is no weapon affinity in the game, topography effects are crucial
– Ex: if you try to hit a character in a forest, accuracy lowered by 40%
– Magic ignores topography
– Magic uses HP